If you're looking to spruce up your dining room but don't want to break the bank, you're in luck! These tips will show you how to decorate a dining room on a budget. You may think is not possible, but not only is it possible, but it can also be a fun and creative process. In this post, I'll share tips to help you transform your dining room into a stylish space without draining your wallet.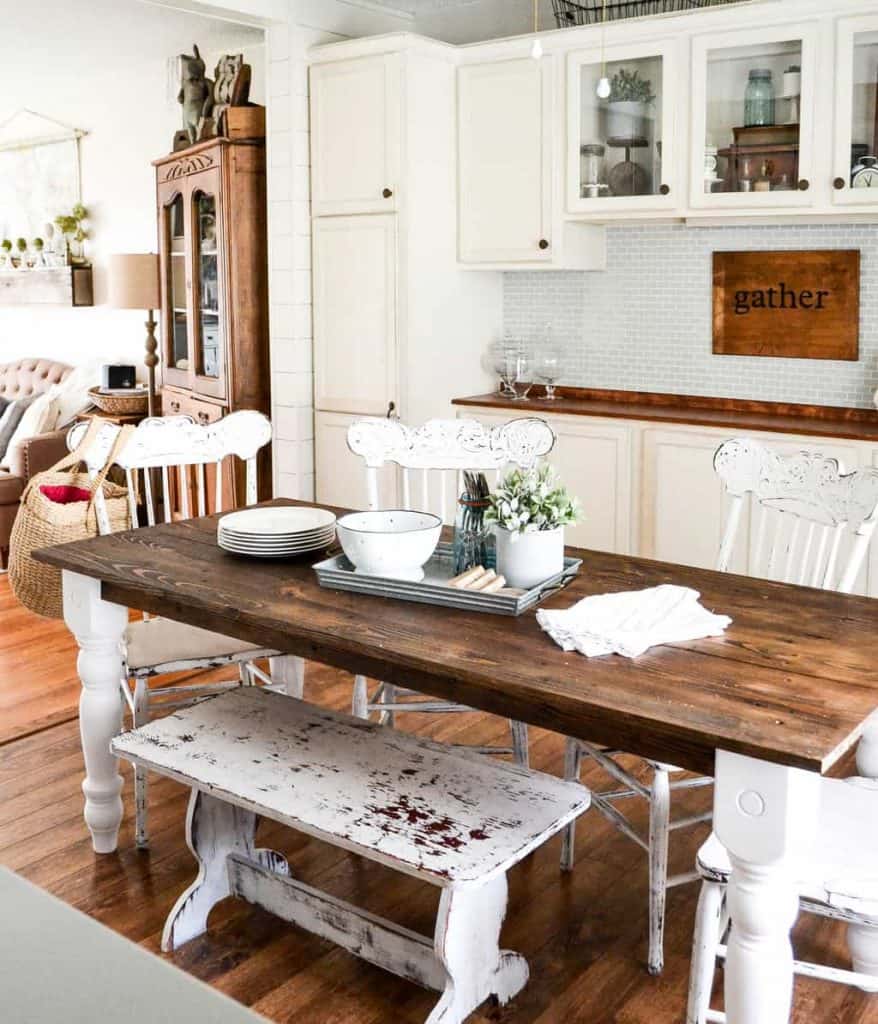 How To Decorate A Dining Room On A Budget
Set a Budget and Stick To It
Before you start decorating, it's important to determine how much you're willing to spend. Creating a budget will help you make informed decisions about where to allocate your funds and prevent overspending. Make sure to prioritize essential items like furniture and lighting, and allocate a smaller portion of your budget for decorative accents.
Shopping at secondhand stores can be a budget-savvy decorator's best friend. You can find unique and stylish furniture pieces, decor, and accessories at a fraction of the cost of buying new. Look for dining tables, chairs, and decor items that can be easily refurbished or repainted to match your desired style. If you are looking for even more ways to save money decorating your home, I have you covered! Check out my resource for you HERE.
Do-it-yourself (DIY) projects are not only budget-friendly but also a great way to add a personal touch to your dining room. Get creative and make your own wall art, centerpieces, or table runners. You can find plenty of DIY tutorials here on my site and DIY videos on my YouTube channel HERE. These tutorials provide step-by-step instructions for creating stylish and affordable decor items.
Opt for Budget-Friendly Materials
When choosing materials for your dining room decor, look for budget-friendly options that offer durability and style. For example, consider laminate or engineered wood for flooring, which can mimic the look of hardwood at a lower cost. Choose affordable fabrics for curtains and upholstery, and consider using peel-and-stick wallpaper as a cost-effective alternative to traditional wallpaper.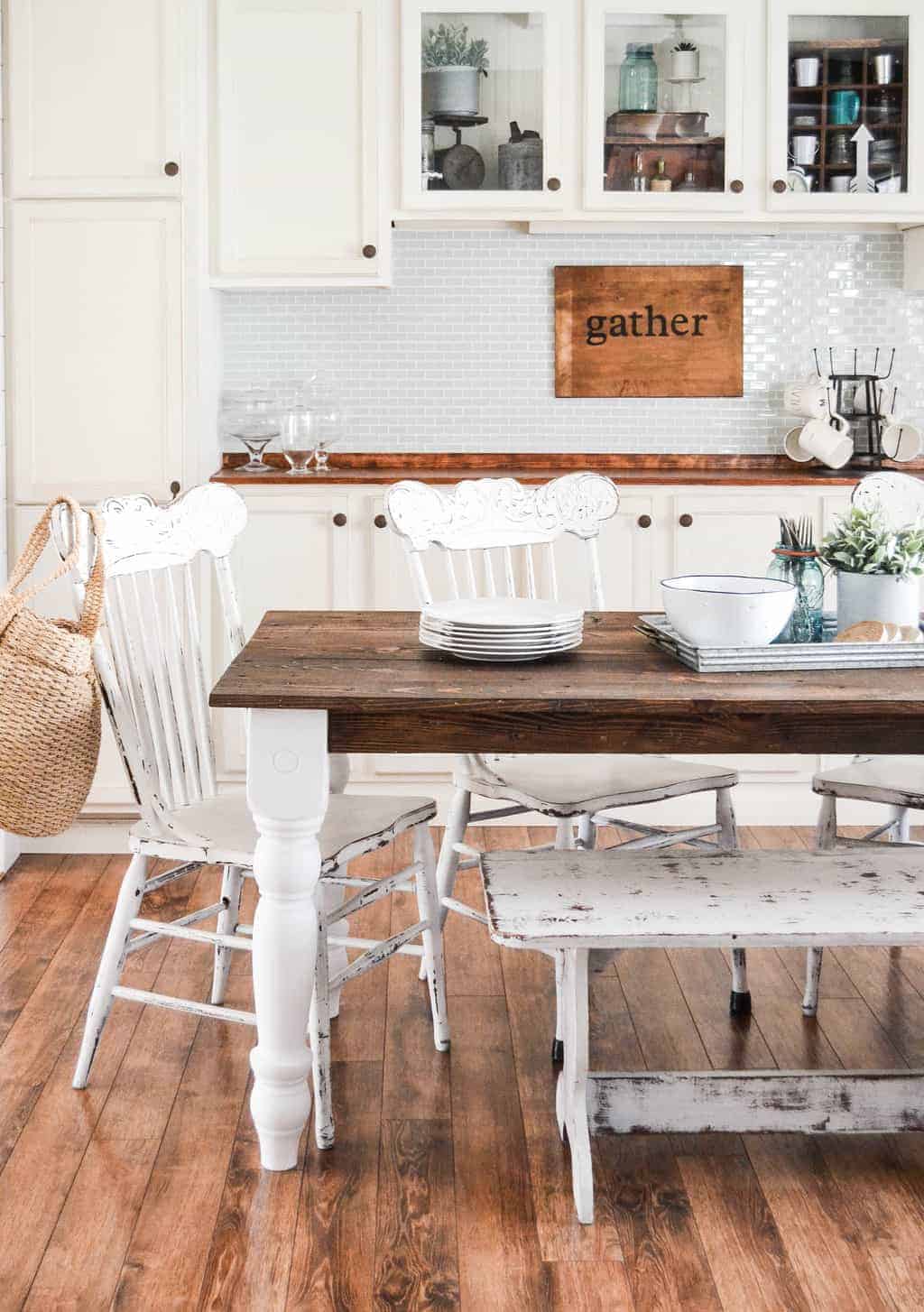 (Affiliate links are used in this post so you can find the products I used to make over this cart. You can read my full disclosure HERE.)
Repurposing and upcycling old furniture or decor items can be a cost-effective way to add character to your dining room. For example, you can repaint an old sideboard or buffet, or give new life to an outdated chandelier with a fresh coat of paint. Get creative and think outside the box to repurpose items in unexpected ways.
Lighting is a key element in creating a welcoming atmosphere in your dining room. Opt for budget-friendly lighting options such as affordable pendant lights, table lamps, or wall sconces. You can also update existing light fixtures with new shades or bulbs to give them a fresh look.
Use Mirrors to Create Illusion
Mirrors are not only functional but can also make your dining room appear larger and brighter. Consider adding a large mirror on one wall or a mirrored piece of furniture, such as a buffet or bar cart, to reflect light and create an illusion of space. Mirrors can be found at affordable prices in secondhand stores or discount home decor stores.
Minimalism is a design trend that can help you achieve a stylish look on a budget. Keep your dining room decor simple and streamlined, focusing on a few key pieces rather than cluttering the space with too much decor. Choose a color palette with a few complementary colors and stick to it for a cohesive and stylish look.
Indoor plants are an affordable way to add a touch of nature and freshness to your dining room. Look for low-maintenance plants, such as succulents or snake plants, that are easy to care for and won't break the bank. You can also consider propagating plants from cuttings or dividing existing plants to create more greenery without spending additional money. Place the plants strategically in your dining room to add pops of color and bring life to the space.
Pay Attention to Small Details
Sometimes it's the small details that make a big impact. Consider updating your dining room with affordable accents like new knobs or handles for your cabinets or drawers, stylish placemats or tablecloths, or inexpensive decorative items like candles, vases, or decorative bowls. These small changes can add a fresh look to your dining room without breaking the bank.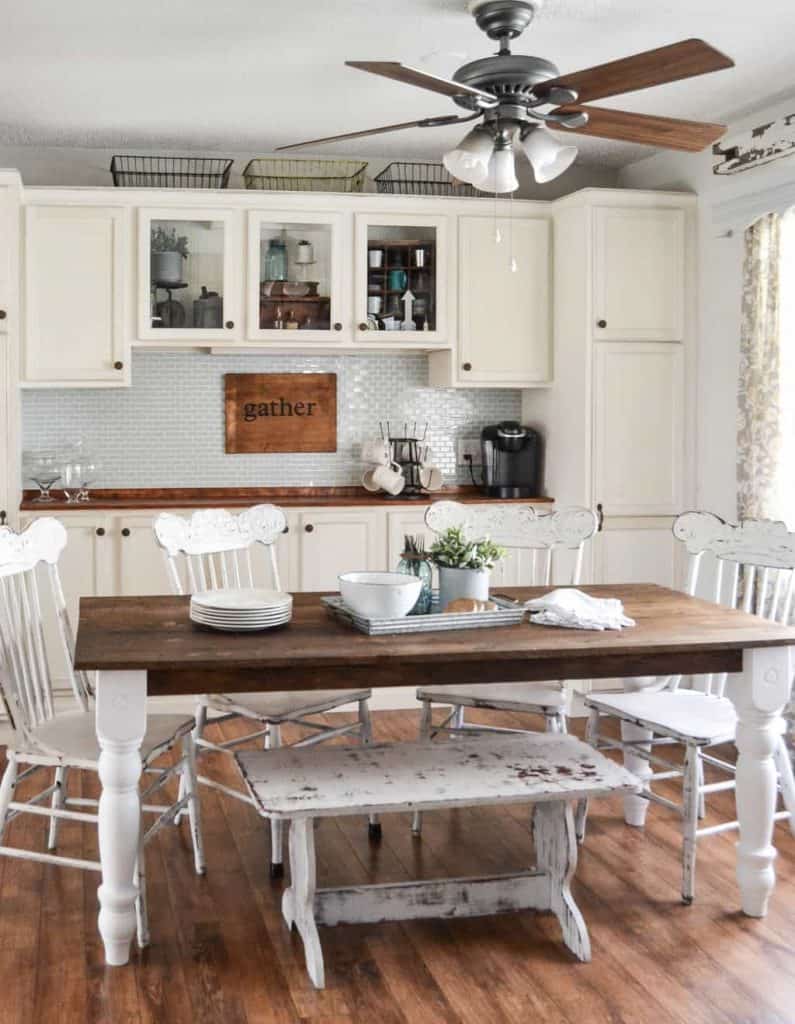 Decorating a dining room on a budget is entirely possible with a little creativity, resourcefulness, and attention to detail. By following these tips, you can transform your dining room into a stylish and welcoming space without spending a fortune.
Happy decorating!
PIN THIS POST!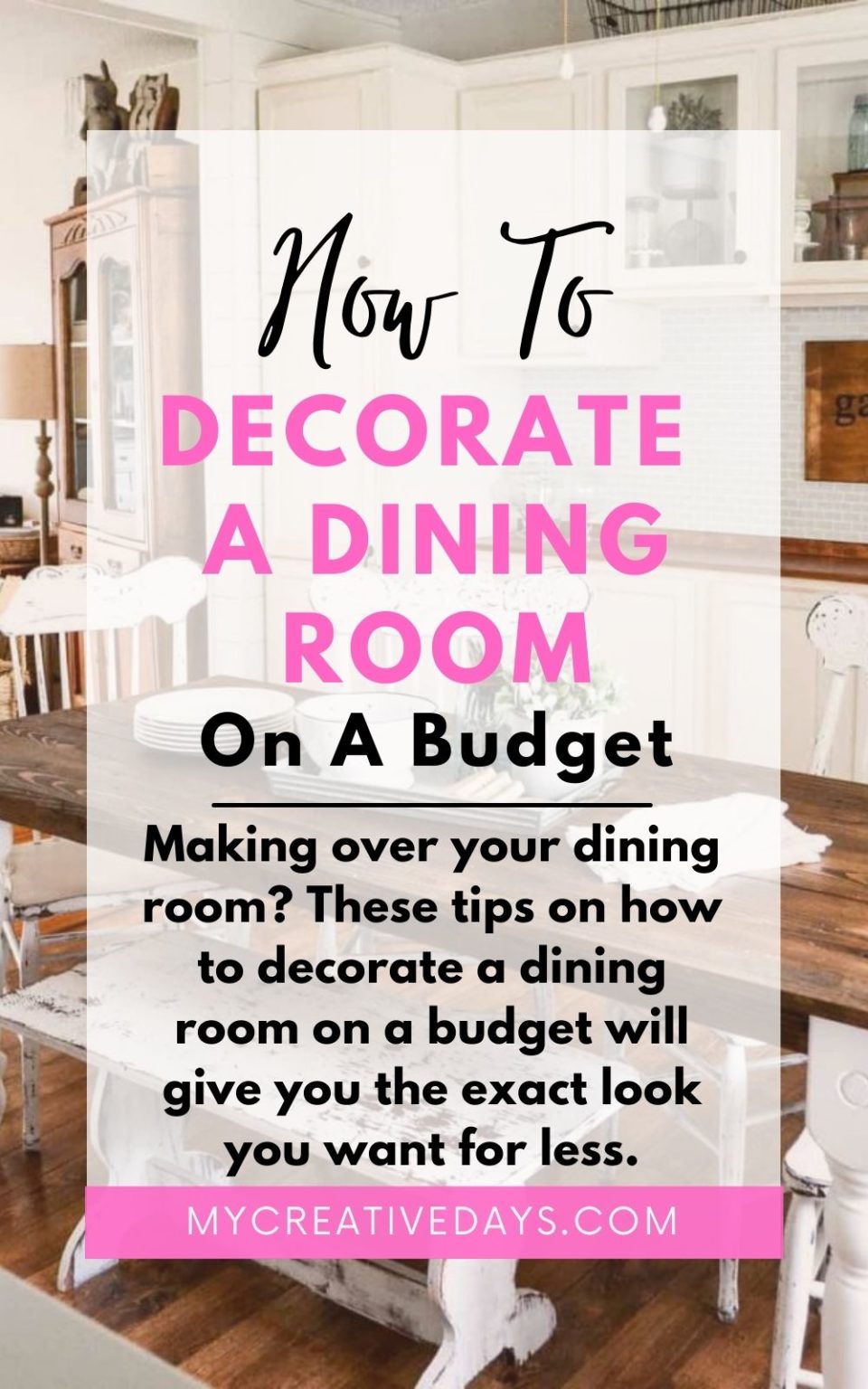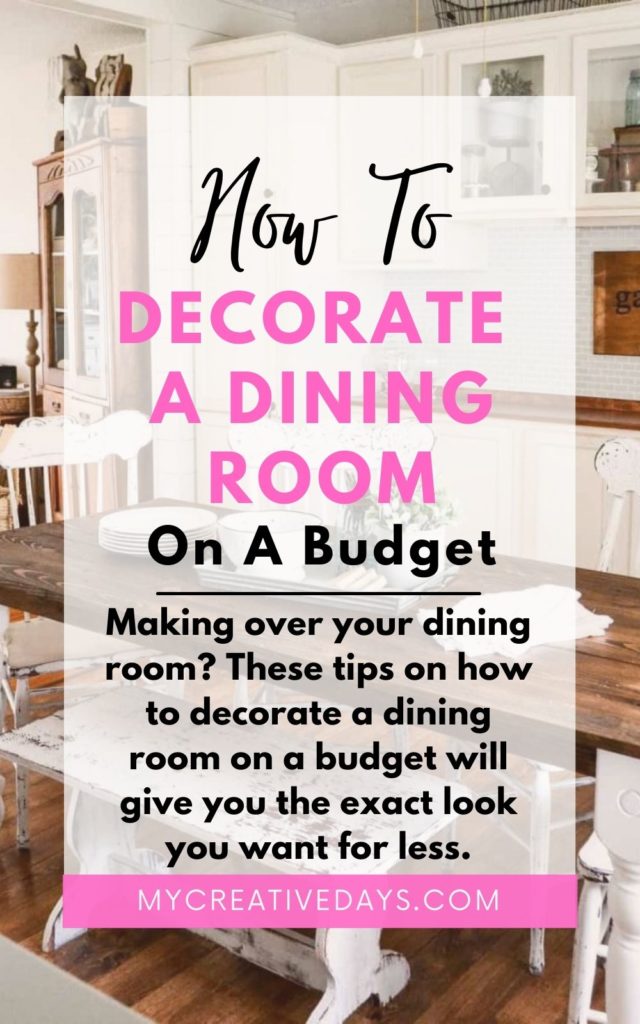 If you liked this post, you will also like these budget decorating posts:
Ways To Update Your Home On A Budget
Quick Budgeting Tips That Will Save You Thousands