On Easter, when we were at my parent's house, my sister had made some of these clay hands with her kids. I have seen them online in different forms, but after I saw it in person, I knew I wanted to make some with my kiddos. I thought they would make a cute homemade Mother's Day gift for grandparents and ME! 🙂
{Affiliate links are used in this post. You can read my disclosure here.}
Supplies Needed To Make This Homemade Mother's Day Gift:
Small oven-safe bowl
Non-stick spray
Plastic knife

Directions To Make This Homemade Mother's Day Gift:
First, roll out the clay to about 1/4″ thickness and big enough to fit your child's entire hand.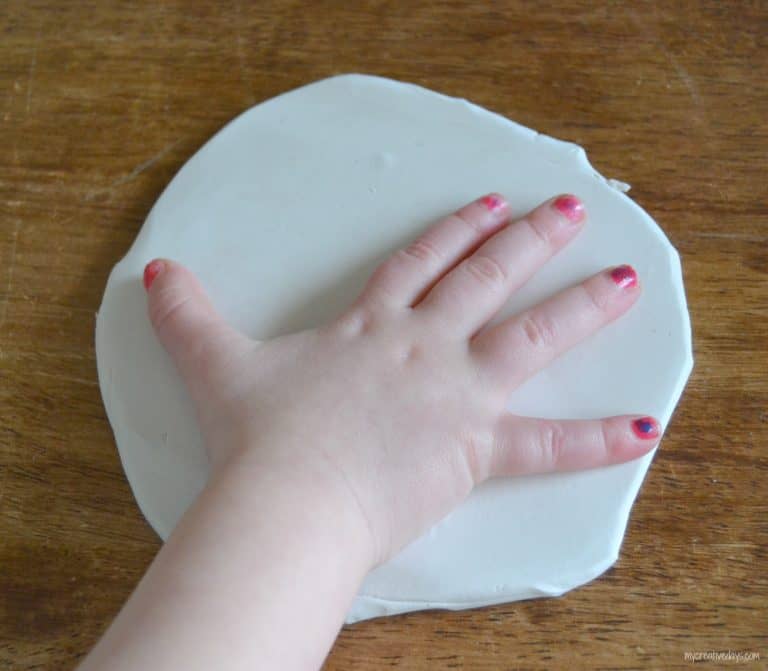 Use a plastic knife to trace around your child's hand.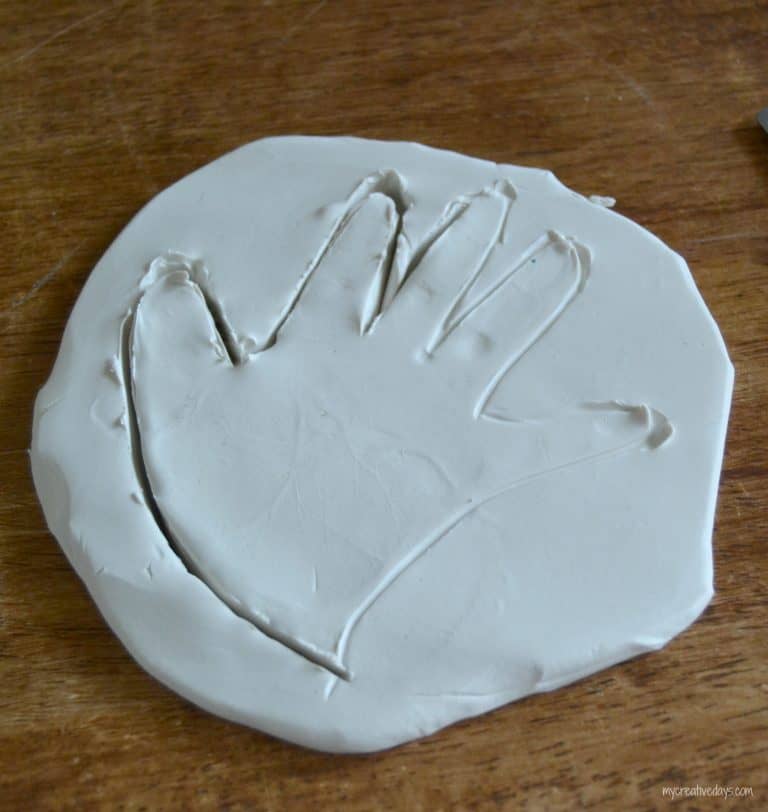 Remove your child's hand and cut it out entirely with the knife.
Once the hand print is cut out, I used the kids' thumbs to make a heart in the center of the palm.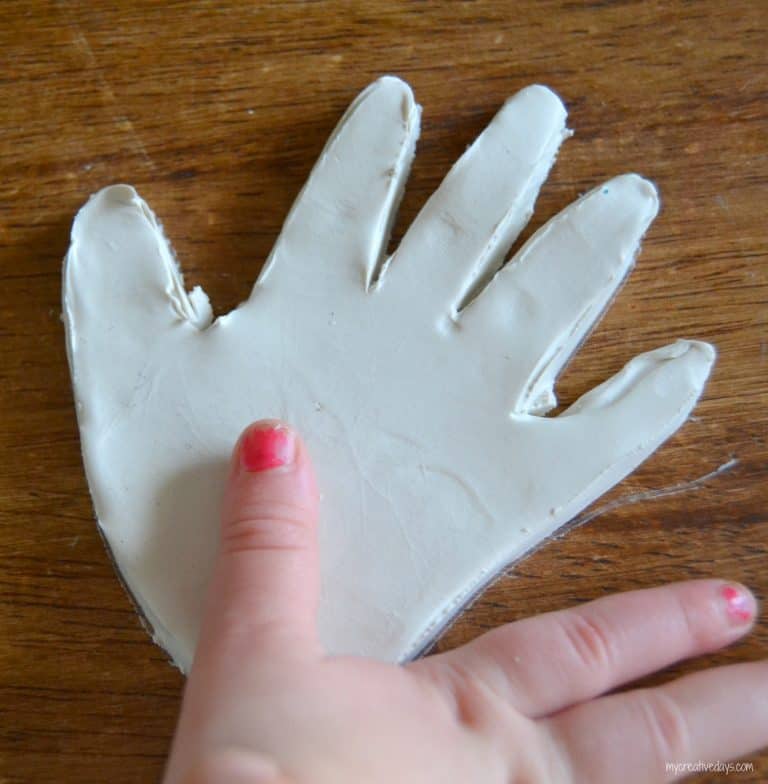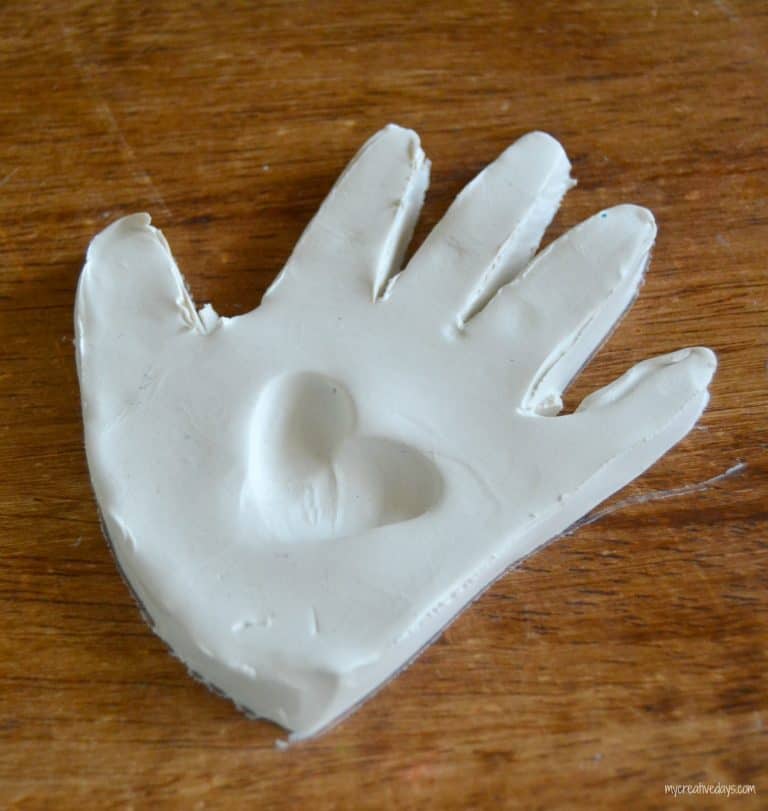 Next, spray the oven-safe bowl with non-stick spray.
Lay the hand print in the bowl so the fingers are up on the side of the bowl.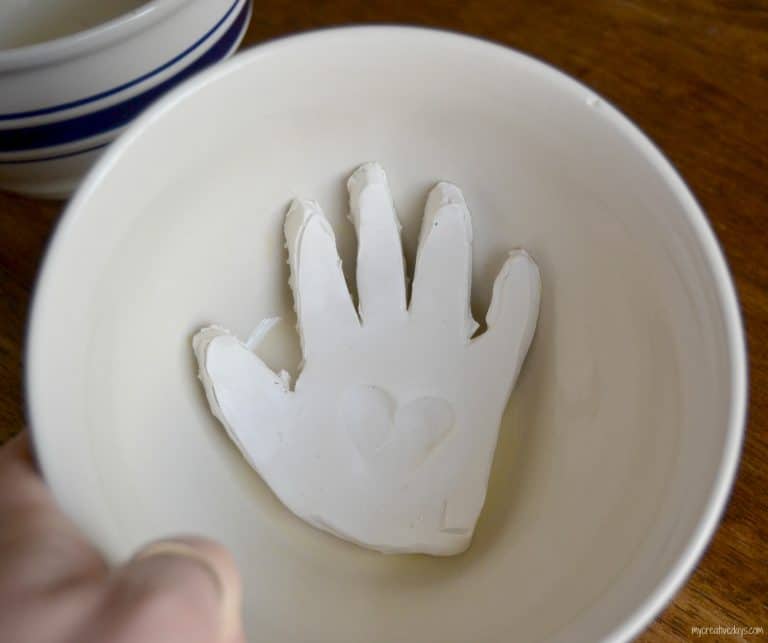 Your jewelry holder will differ in size depending on the size of your child's hand and the size of your bowl.
I baked the holders based on the instructions on the back of the clay box.
Once they are cooked and cooled, it is time to paint.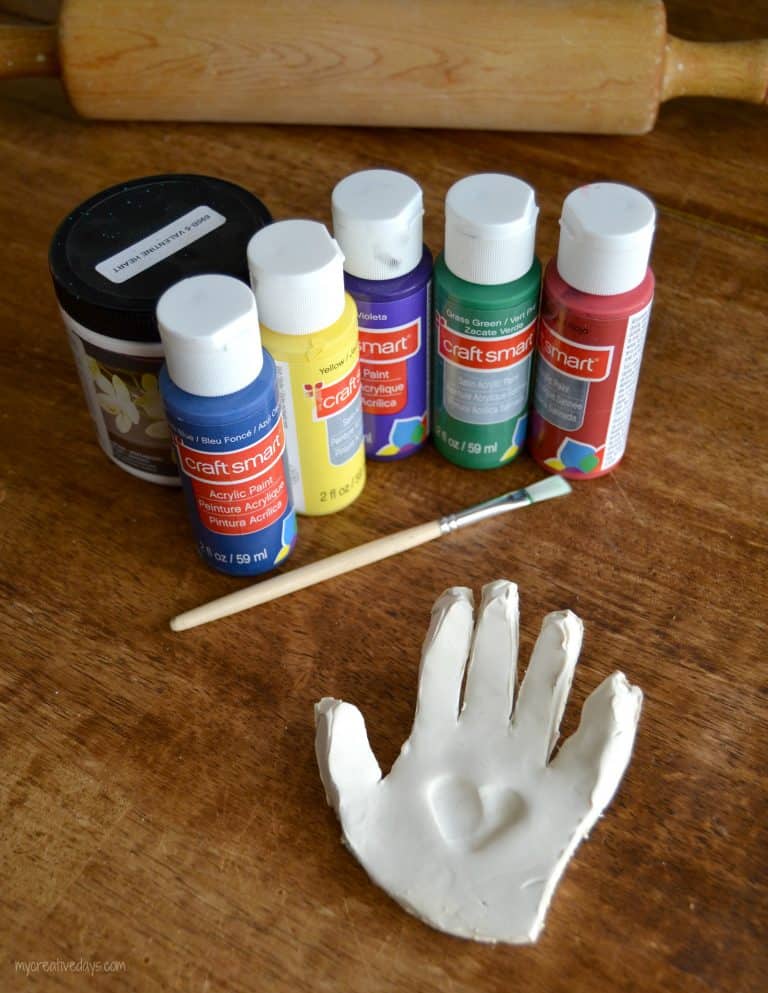 I decided to make holders for friends and family so I had different sized hands I was working with. All the kids wanted to paint them differently. The younger kids wanted to paint them entirely and the older kids just wanted to paint the thumbprint hearts. They were all so cute!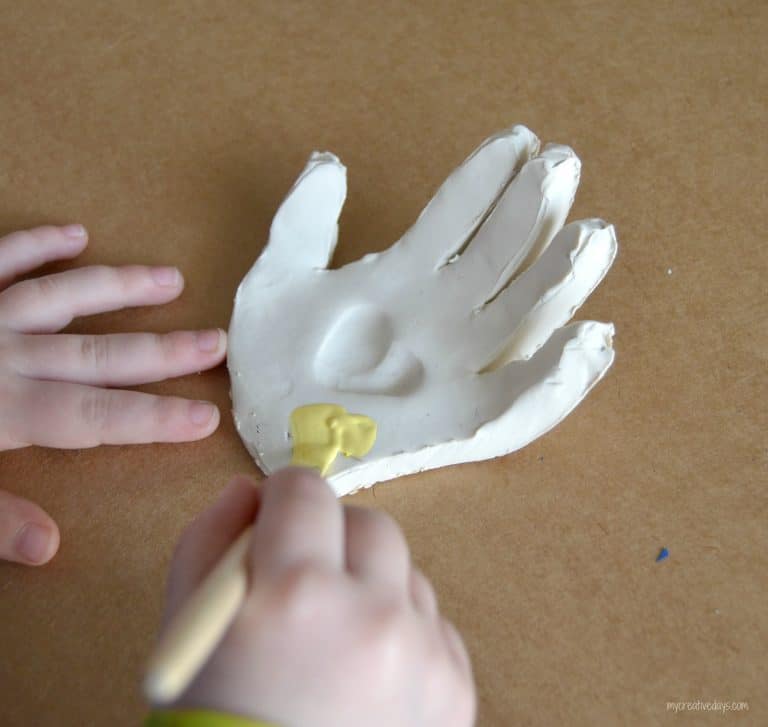 These are the perfect addition to any mom's dresser. They can hold jewelry, change and other small treasures.
With a bouquet of flowers, these clay hand jewelry holders are the perfect gift for Mother's Day.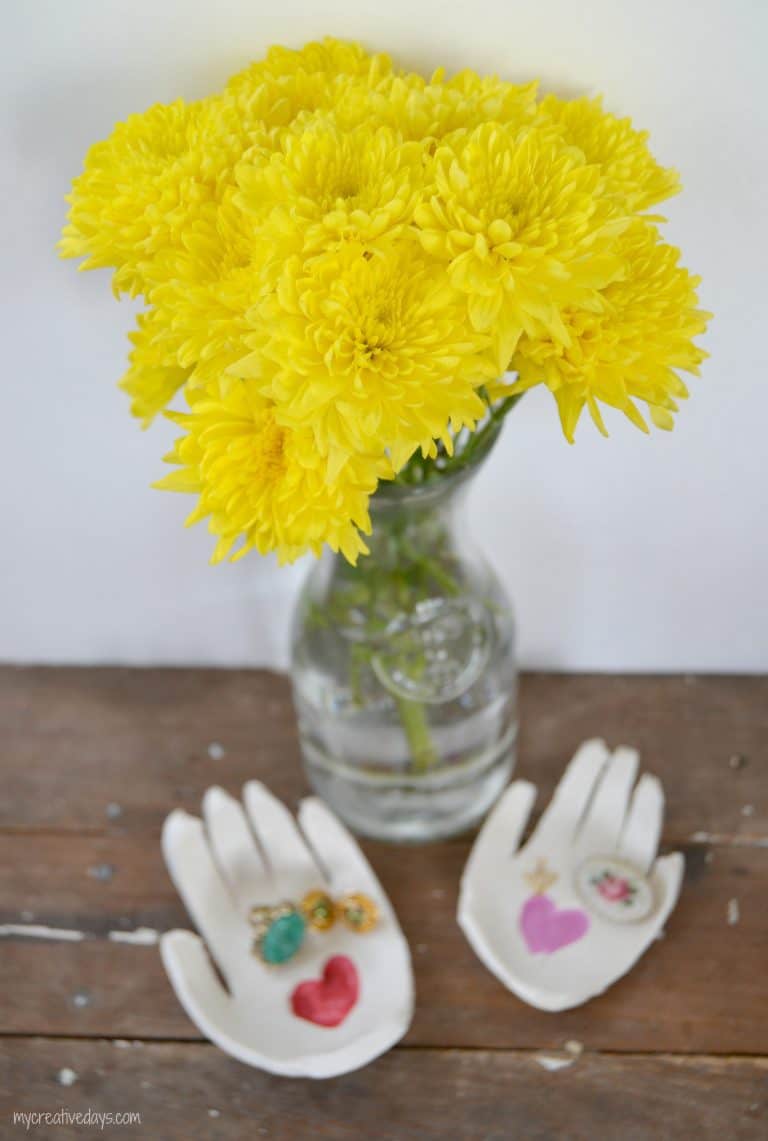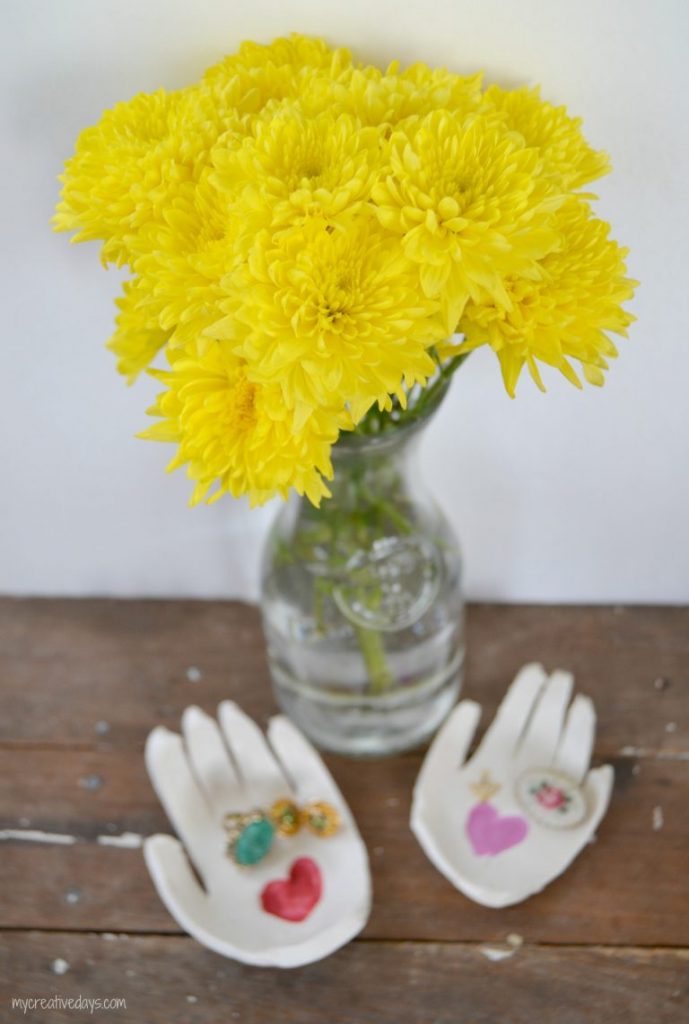 Are you making any "handmade" gifts for Mother's Day this year? I would love to hear what you are creating! Make sure to check out all the other Mother's Day ideas from the rest of the MakeIt blog group.
PIN THIS POST!


Here are some other cute Mother's Day ideas from my blogging friends: