Are you looking for an easy way to furnish your spaces without breaking the bank? This headboard and footboard DIY bench transforms forgotten or vintage headboards and footboards into stunning benches. These benches infuse character and charm into your living space without breaking the bank. Discover why this DIY bench is a fantastic way to decorate your home on a dime while adding a touch of uniqueness to your spaces.
We have made many headboard and footboard benches.
If you are looking for a step-by-step tutorial on how to make them, check out my posts here:
How To Make A Bench From A Bed
Antique Headboard Turned Bench
Repurposed Bed To Bench Tutorial
If you like more of a video tutorial, check out the video on my YouTube channel HERE.
In this post, I really wanted to share why these benches are such a great option for your home.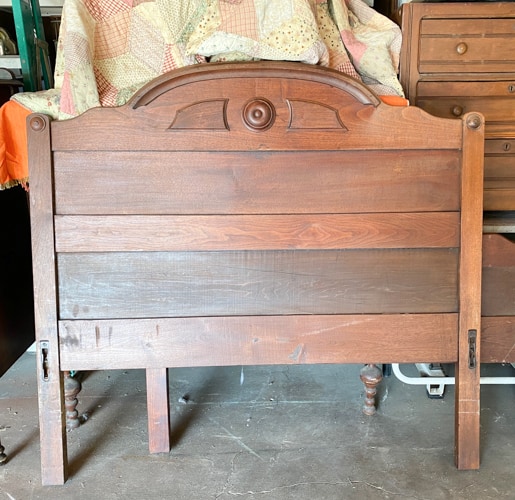 Headboard and Footboard Bench – Furnish On A Dime
1. Unleash Your Creative Side:
The beauty of the Headboard and Footboard DIY Bench lies in its creative potential. It empowers you to repurpose and reimagine pieces that might have otherwise collected dust in the attic or been discarded. By upcycling these components, you not only save money but also inject your personal style and story into your home decor.
2. Budget-Friendly Elegance:
Let's face it – furniture shopping can be a pricey affair. However, with the Headboard and Footboard DIY Bench, you can achieve a high-end, bespoke look on a tight budget. Old headboards and footboards can be sourced inexpensively from thrift stores, yard sales, or even inherited from family members. This economical approach allows you to allocate your budget to other home improvement projects or indulge in small luxuries.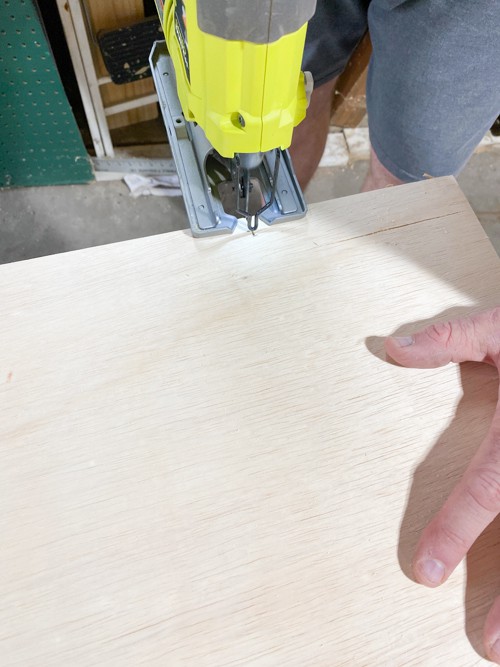 3. Sustainability at its Best:
In an era where sustainability is gaining paramount importance, the DIY bench serves as a shining example of repurposing and reducing waste. By giving a new lease of life to discarded furniture pieces, you're actively contributing to a greener environment and promoting conscious consumption.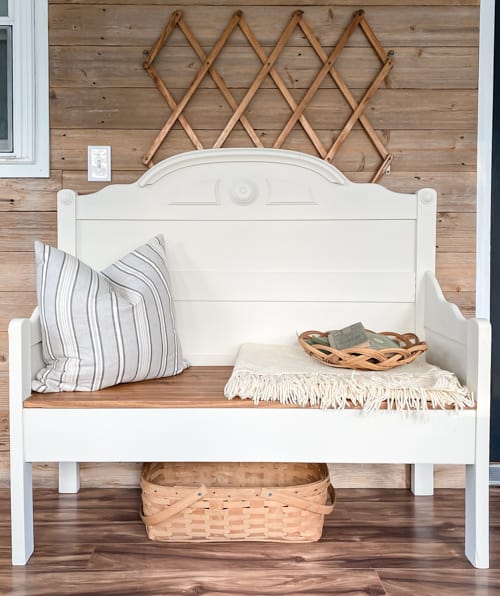 4. Tailored to Your Taste:
Customization is the key to achieving a one-of-a-kind living space. With the Headboard and Footboard DIY Bench, you have complete control over the design, color, and finishing touches. Whether your style leans towards rustic farmhouse, vintage chic, or minimalist modern, this project can be adapted to match your preferences seamlessly.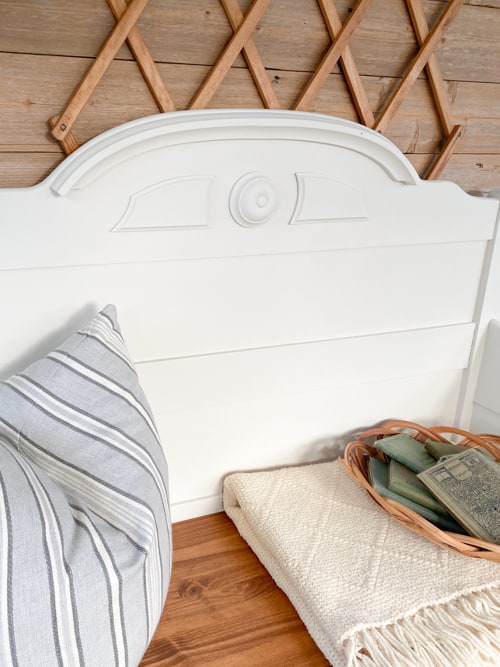 5. A Sense of Accomplishment:
Embarking on a DIY project like the Headboard and Footboard DIY Bench is not just about saving money – it's also about gaining a sense of accomplishment. As you witness your vision materialize through your own efforts, you'll experience a unique satisfaction that store-bought furniture cannot replicate.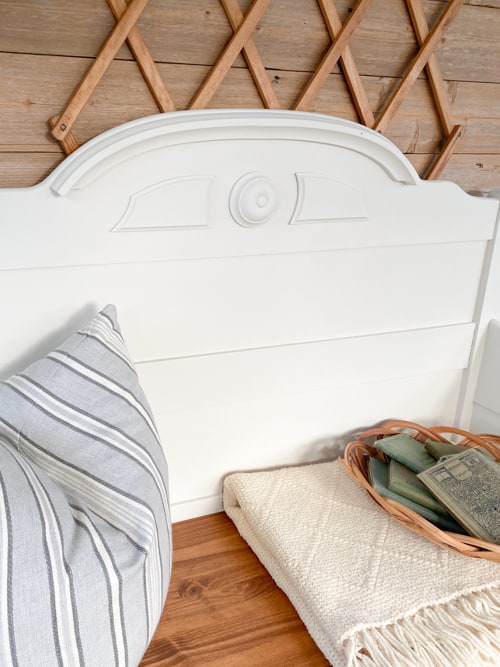 The Headboard and Footboard DIY Bench is a testament to the magic of creativity, sustainability, and resourcefulness. It showcases that even the simplest of materials can be transformed into functional, beautiful pieces that grace your home with character. By embracing this DIY trend, you not only save money but also contribute to a more environmentally conscious lifestyle. So, roll up your sleeves, gather your tools, and embark on a journey that not only decorates your home but also adds a touch of your unique personality to every corner.
On a side note, if you want to make money with projects like this, read on.
Do You Want To Make Money Flipping Furniture?
After twenty years of doing this, I am still picking up pieces when I can find them because I love the creative outlet, but I am now coaching other furniture flippers on how to make more money in their business. If you are someone who is looking to start and/or grow a furniture flipping business, I would love to help you. There are ways to make money in your business beyond painting a piece of furniture. Once I learned that, my business flourished. Don't waste your time trying to figure it out on your own.
To help other flippers, I created The Furniture Flipping Academy! The academy includes everything you need to start, grow, and/or scale a furniture flipping business. It includes courses, resources, templates, social media planner and guide, a private community, and so much more. It will ensure that you are doing the steps that will lead to success and not wasting your time on things that won't.
You can find all the information about the Furniture Flipping Academy HERE.
Let's get your business started and/or moving in the right direction. The Furniture Flipping Academy is for any flipper, from beginner to experienced. If your business is stagnant, there is a reason for that. Let me help you grow it into a flipping career that is profitable and fits the lifestyle you want to live.
PIN THIS POST!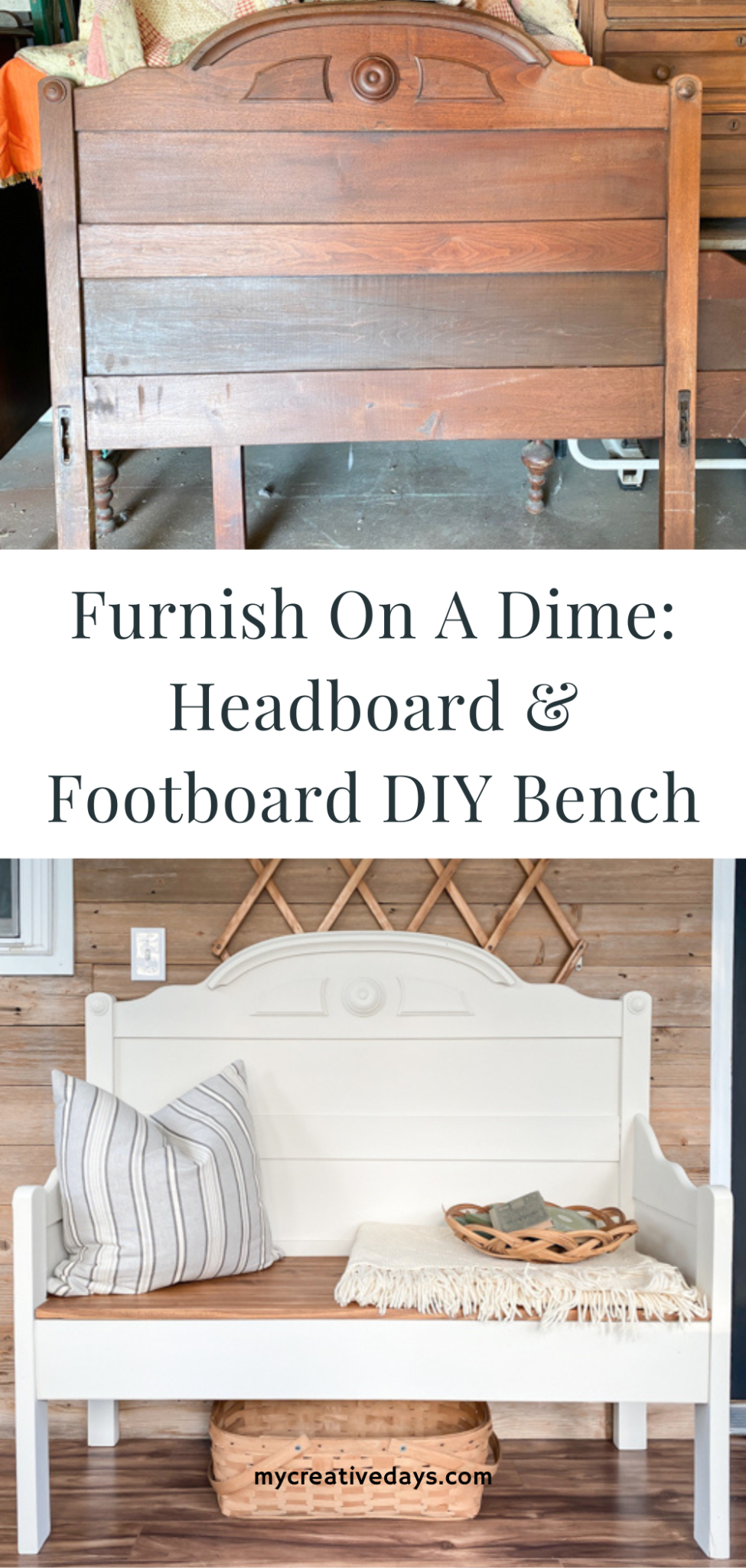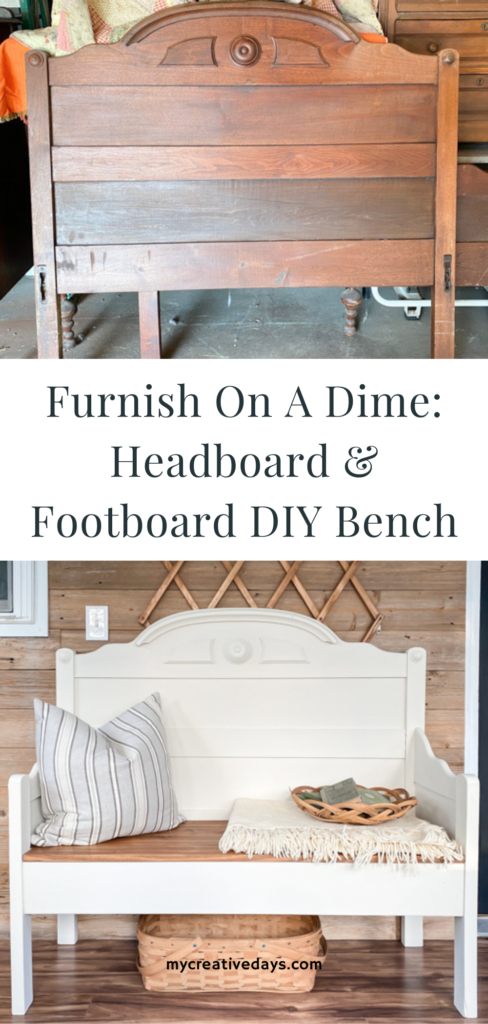 If you liked this project, you will also love these projects:
How To Build A Bench From An Old Door
How To Make Small Frames From One Large Frame
DIY Shelf Projects For Every Home