I am a blog ambassador for Lakeshore and am compensated for this 10 Ways To Prepare For Going Back To School post. You can see my full disclosure here.
I still can't believe that we are talking about the school year already. Our kids are growing up way too fast. Our daughter will be in fifth grade this year and our son is entering seventh grade. This will be the last year our family will be in the elementary school system. What? Where did the time go?
Since our kids started school, I have done different things to ease the transition from summer break to going back to school. When we are prepared and organized, the transition runs a lot smoother. Today, I am sharing ten of the things we do to prepare for the upcoming school year.
10 Ways To Prepare For Going Back To School:
Organize A Homework Station: I have a Homework Station set up in our dining room because our kids like to do their homework at the dining room table. Once they started doing more homework, it made sense to have a "station" with all the supplies they needed in one place. A homework station can be as simple or elaborate as you want it to be. The important part is that you have it set up and organized before school starts so you aren't scrambling to make it happen when school is in session. Just the other day, I was organizing our homework station and our son said, "Oh no! When I see the homework station full of new supplies, I know going back to school is getting closer." 🙂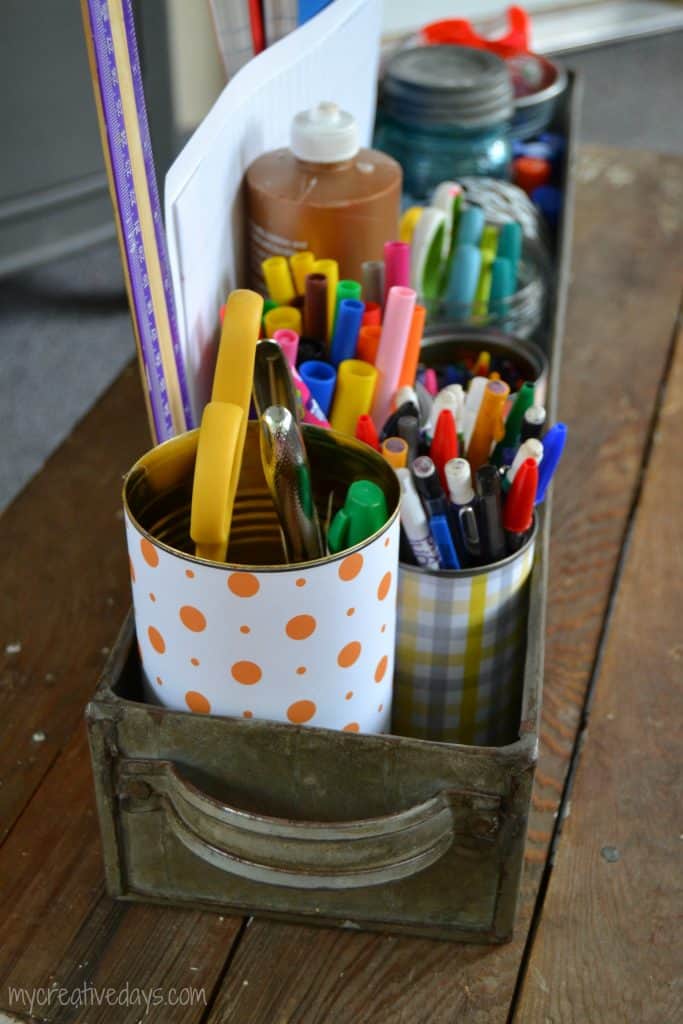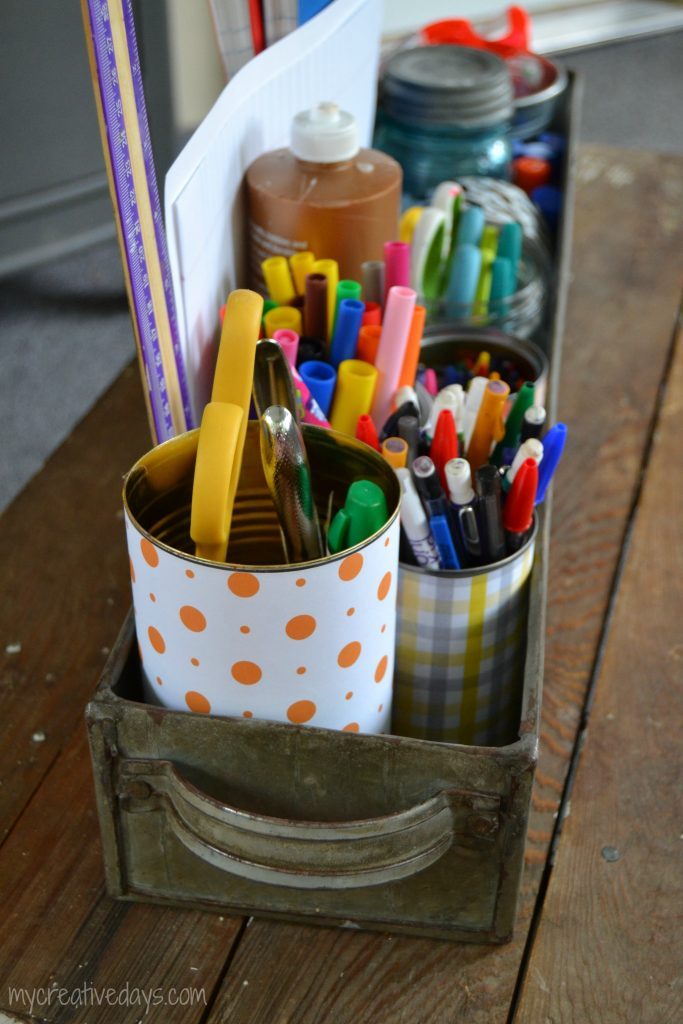 Early School Supply Shopping: I save so much money buying school supplies early. Just this past week, I was picking up supplies for 1¢!! If you shop early, you will find the best deals and then it is done and you don't have to worry about it. I usually have all our school supply shopping done in July. Ans, when I find great deals, I stock up so the following years I don't have to buy as much.
Try On School Clothes: All of our kids are growing like weeds and a lot of times, we have to buy new clothes for the new school year. BUT WAIT!!! Before you head out to spend a ton of money on new clothes, have your kids try on last year's clothes to see what still fits. This year, I was surprised how much still fit our kids and I only had to buy a few new pieces. Clothes are like school supplies – if you get them early, then you aren't scrambling the week before school trying to get it all together.
Writing Activities: I am one of those moms that has our kids write during the summer months. I think it is a good skill to keep working on during break. Lakeshore Learning has some great Writing Prompts Journals that make it a lot of fun for the kids. The questions in the journals make the kids think creatively and I always love to read what they come up with. Writing before school starts gets the kids prepared for all of the writing they will do in school.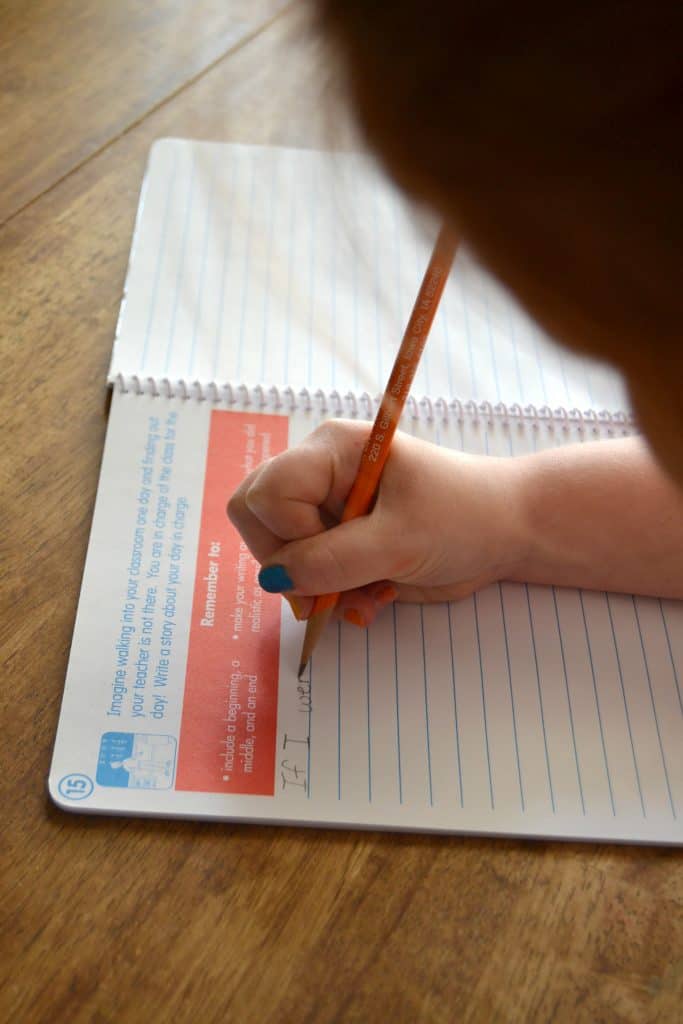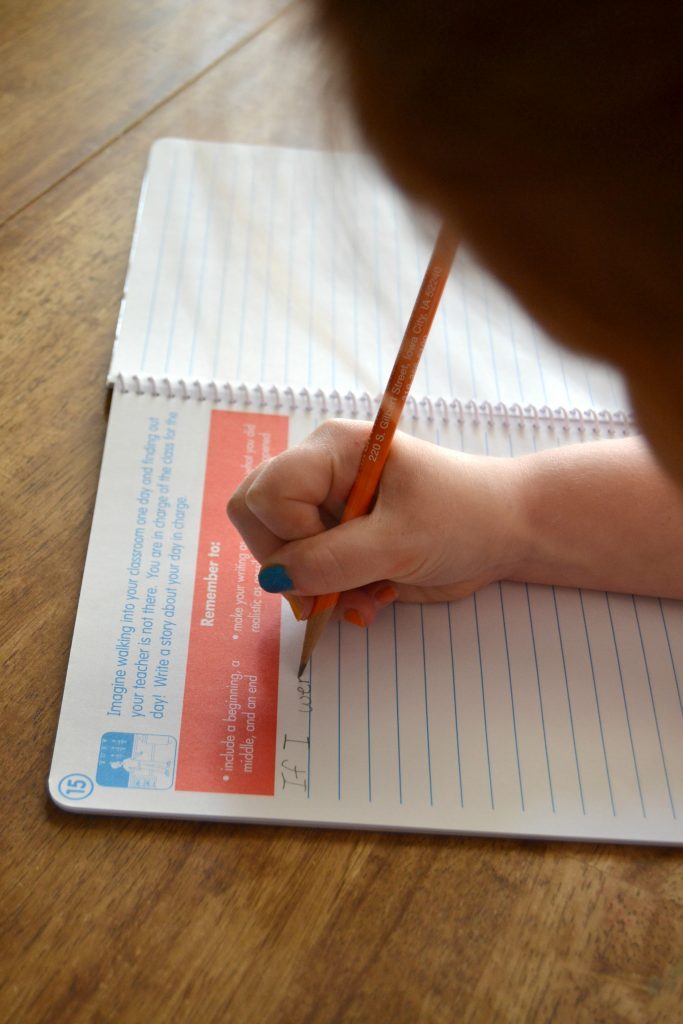 Reduce Electronic Time: I put a time limit on electronics in our home, but as the school year gets closer, I reduce it even more. With less time spent on TV, tablets and video games, there is more time for other things that will "exercise" their minds a whole lot better. My kids loved the Create A Chain Reaction set from Lakeshore Learning. They were busy with it for two hours! They worked together building different systems to figure out how each chain reaction worked. I was even intrigued and had to jump in on the fun.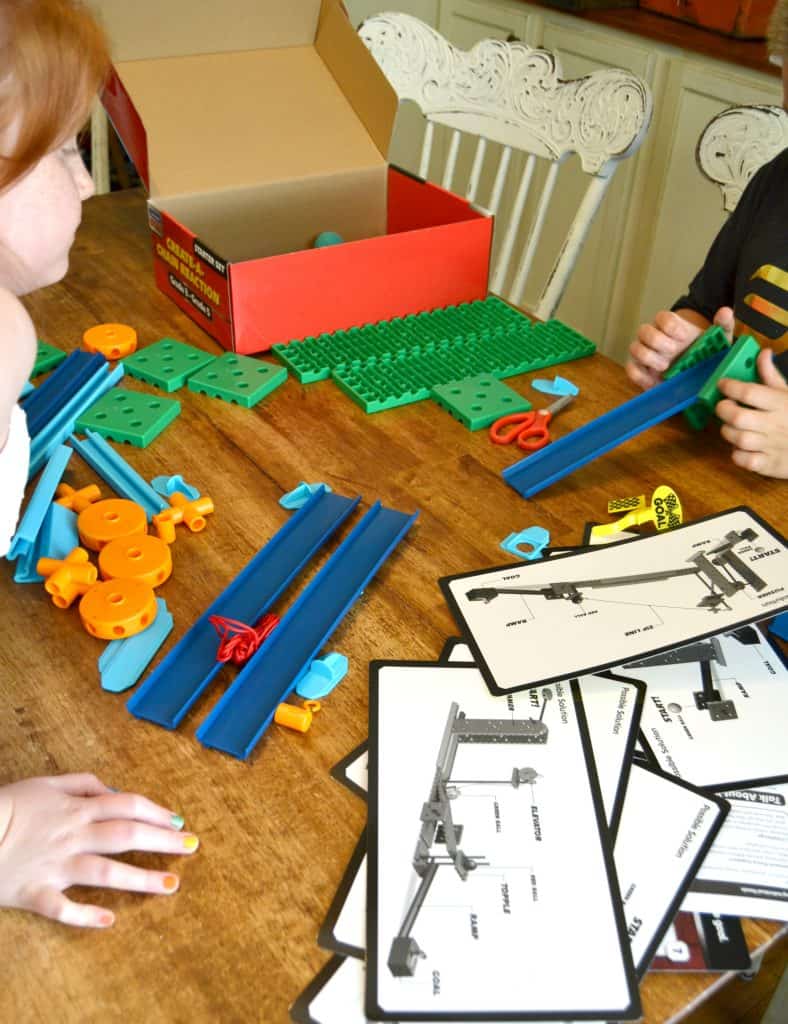 Keep Math Facts Sharp: Along with writing, I also make sure my kids are working on math facts and problems during the summer. We order summer math workbooks through the school and when they are done with those, I try to find other ways we can continue math facts. The Division Tower of Math Game is perfect for this. As our kids have gotten older, they have also become a little more competitive. When I bring out any game, they like to compete with each other and with their friends. The Division Tower of Math Game is all about division facts and my kids are all about rambling off the answers while trying not to break the tower. Math facts and fun rolled into any game is a great way to have your kids' math facts sharp before school starts.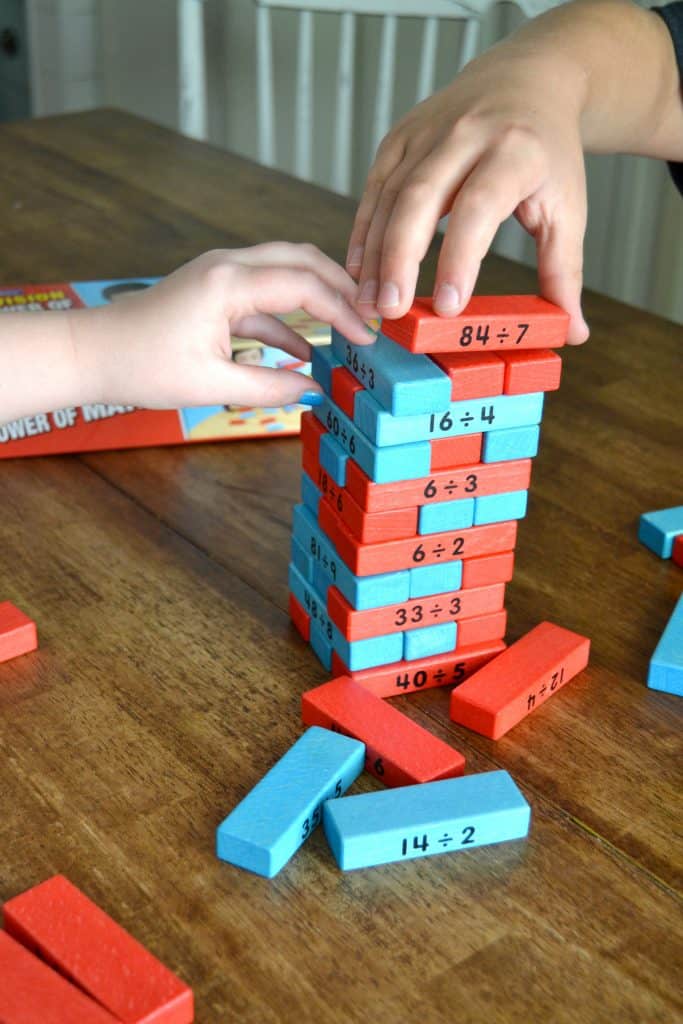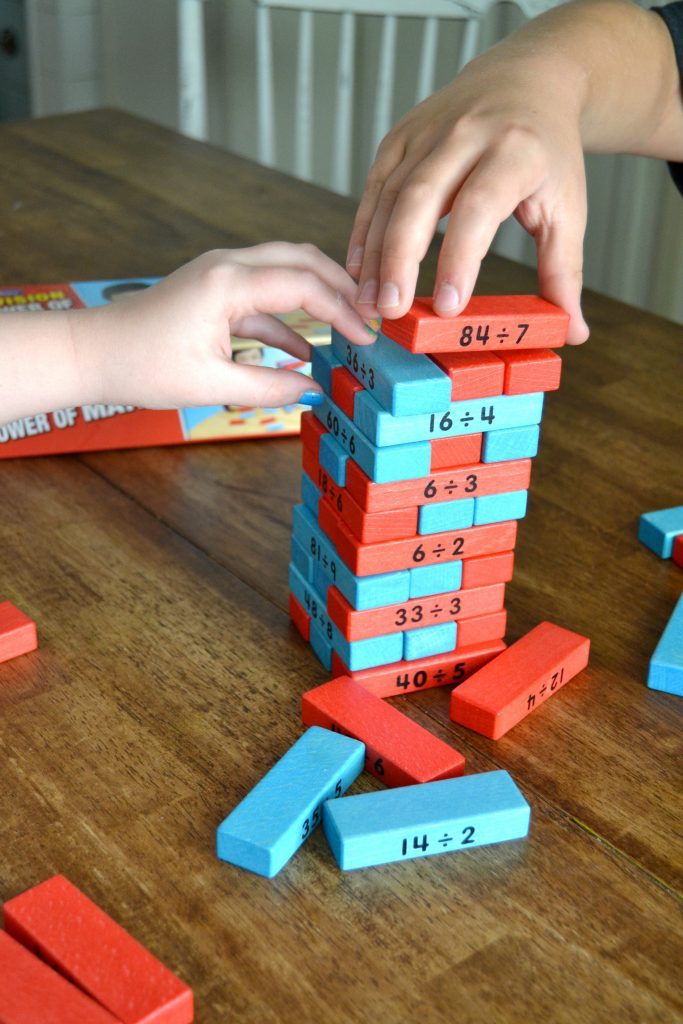 Read. Read. Read: Reading has always been part of our day, all year round. When our kids were younger the teacher's made them keep a reading journal. Now, I am so thankful we have stuck to a reading routine because both of our kids like to read! I think if you can make reading part of the daily routine before school starts, it will ease the transition into all the reading they will do in school.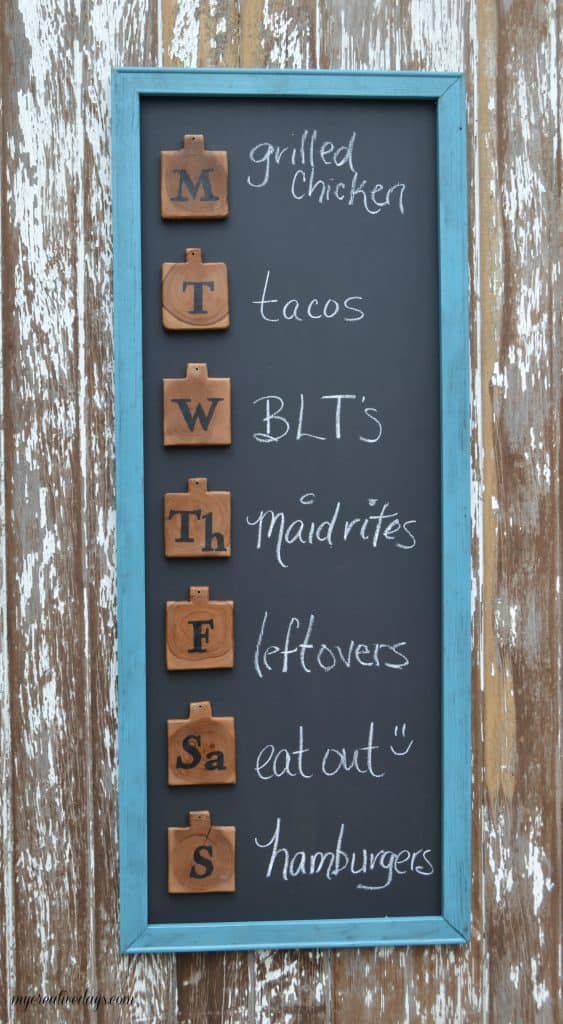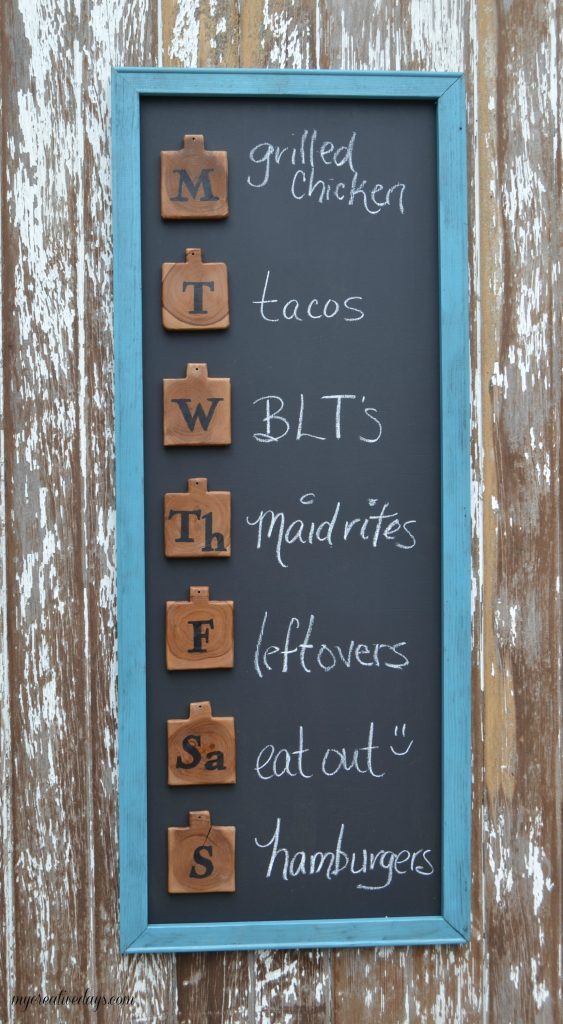 Meal/Snack Planning: I know you don't think of this when you think "back to school", but it is so important. I have the kids sit down with me and list some of their favorite meals and snacks. Then, a few years ago, I made a Menu Board that helped me stay organized. Planning ahead makes meal times and snacks after school easier and less time-consuming.
Sleep Routine: This is probably the biggest one. Sleep is so important and getting back on a regimented sleep routine after a long summer break is usually hard for kids. A couple weeks before school starts, we have the kids go back on their school schedule. They get to bed earlier and get up earlier in the morning. There is nothing worse then dealing with tired kids so starting a sleep routine early helps your morning routines run better.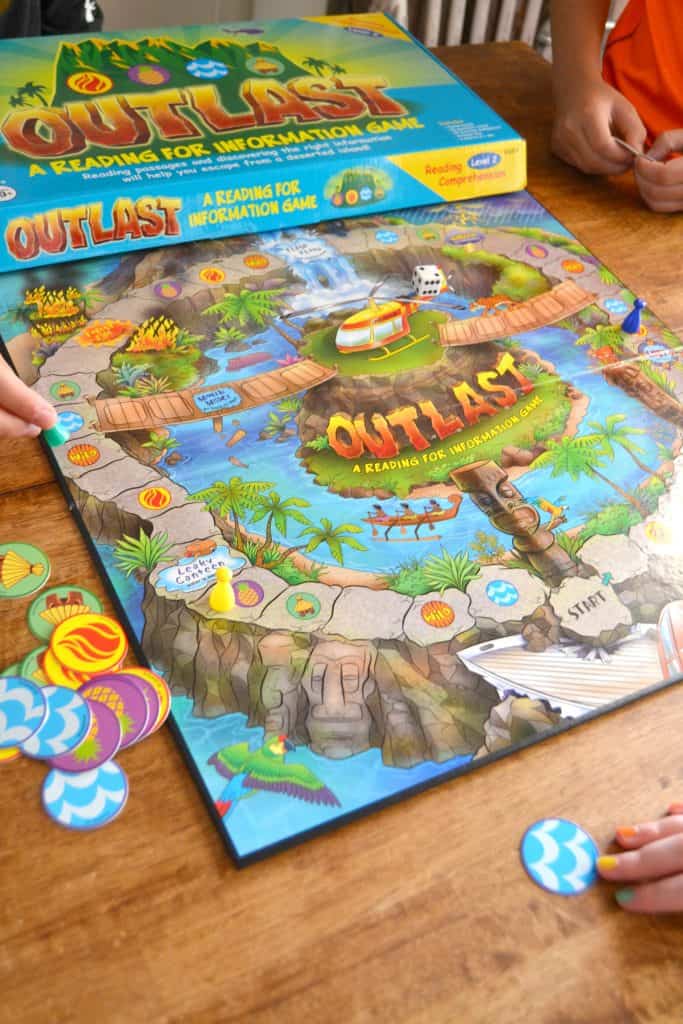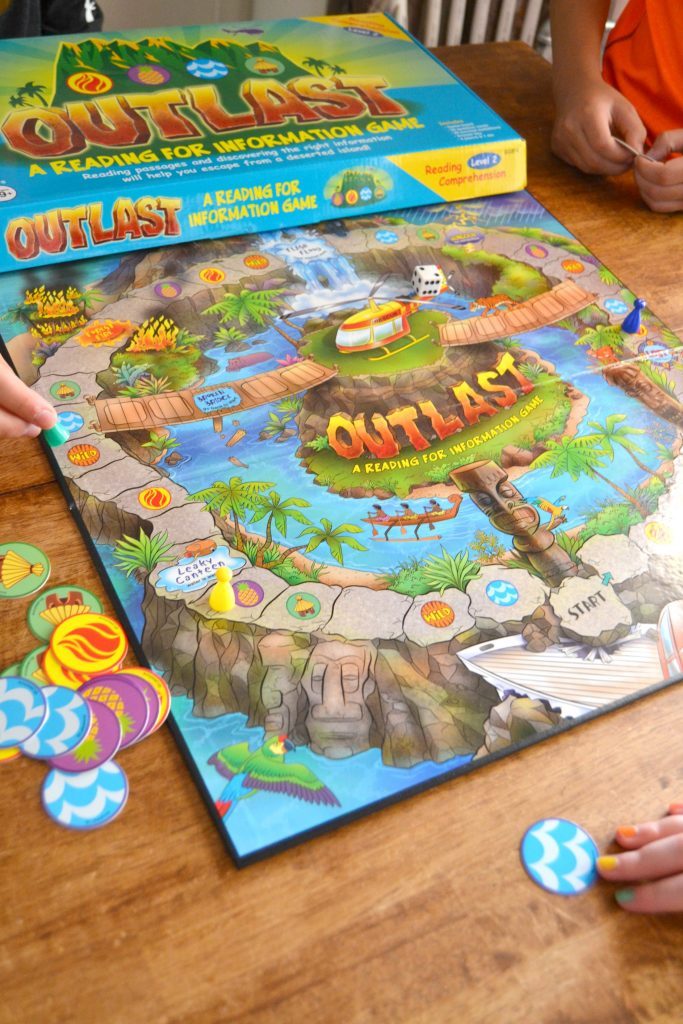 Have Fun: It is the last few weeks of summer vacation. Have fun! Make the most of it! Cross off some of the things you wanted to do this summer. Go to the beach one more time. See a summer movie. Plan a picnic. Have family game night! We pulled out Outlast Reading Game from Lakeshore Learning the other day and invited our neighbors over to play. The kids had a lot of fun playing it. The emphasis in this game is on reading and comprehension. It was another great way to have the kids work on their skills while having fun doing it. We have a few things we want to do before summer break is over to soak up the last few days of their break.
When do your kids start school? What kinds of things do you do to ease the transition for going back to school?
PIN THIS POST!


If you liked this going back to school post, you will also love these ideas:
Back To School Organization For Mom
7 Spring Break Activities To Keep Your Kids Entertained