Are you wondering what furniture pieces are good for flipping? Learn from a pro! This post is all about Furniture Pieces That Are Great For Flipping.
Flipping furniture is a great way to make some extra income, a full-time income, and/or a great way to decorate your home on a dime. I started my flipping journey to decorate our first home. We didn't have a budget to buy all the new things like I wanted so I had to get creative. I had to find a way to get the look I wanted while sticking to our tight budget. I started flipping furniture and I haven't looked back. Flipping furniture has become so much more for me. Today, I am talking about furniture pieces that are great for flipping.
Some of the pieces in this post have already been made over and sold. Others are new inventory that I need to work on. I did link the makeover of the ones I finished under the photos.
Furniture Pieces That Are Great For Flipping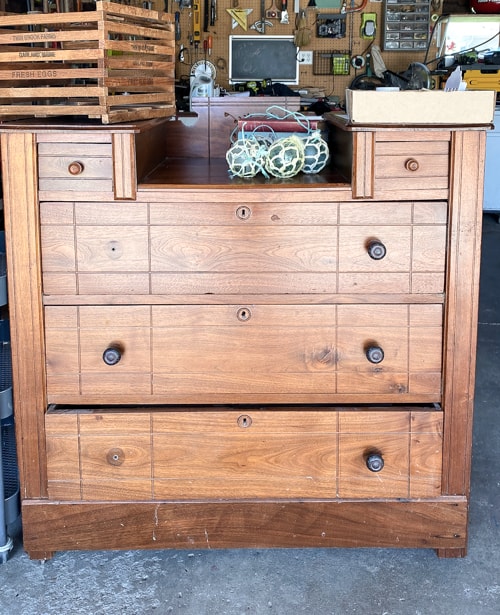 People are always looking for dressers. They sell fast and come in all shapes and sizes. I use dressers in more rooms in our home besides bedrooms. They are versatile and offer a lot of storage. If there is one piece of furniture you want to focus on when choosing pieces to flip, I would tell you to stick with dressers.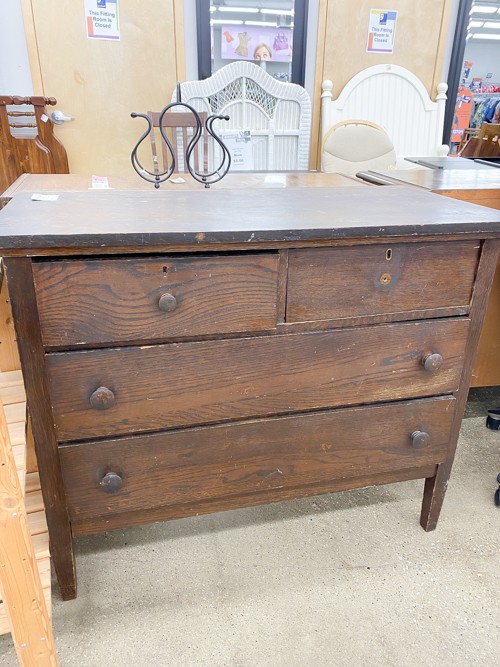 Nightstands are furniture pieces that are great for flipping. I have picked up all kinds of nightstands and pieces that can be used as nightstands. People need nightstands so it is a good piece of furniture to pick up to flip.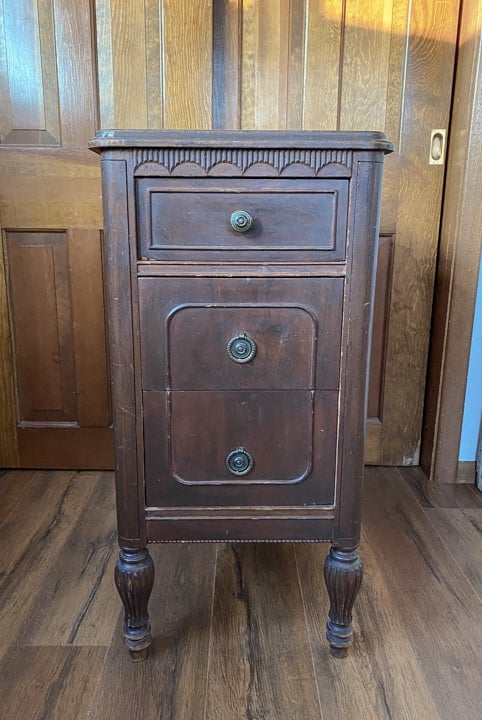 Buffets are my favorite piece of furniture to flip. They are the pieces that command more money in the end. People use them for all kinds of different things. They are definitely a piece to pick up to flip if you find them.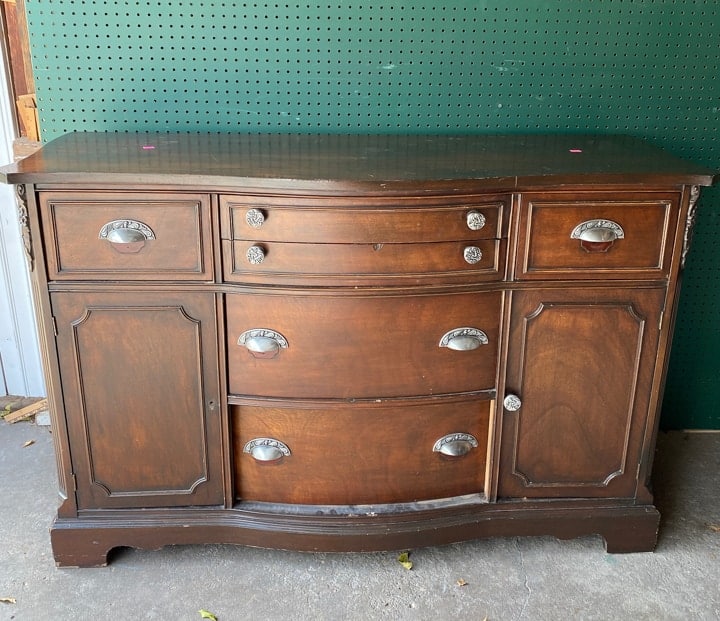 Personally, I love hutches – especially old, farmhouse hutches. Again, this is a versatile piece of furniture. You can make them over in all kinds of ways and they won't last long once you list them to sell. If you can find a hutch for the right price, pick it up. It is another piece that will command more money in the end as well.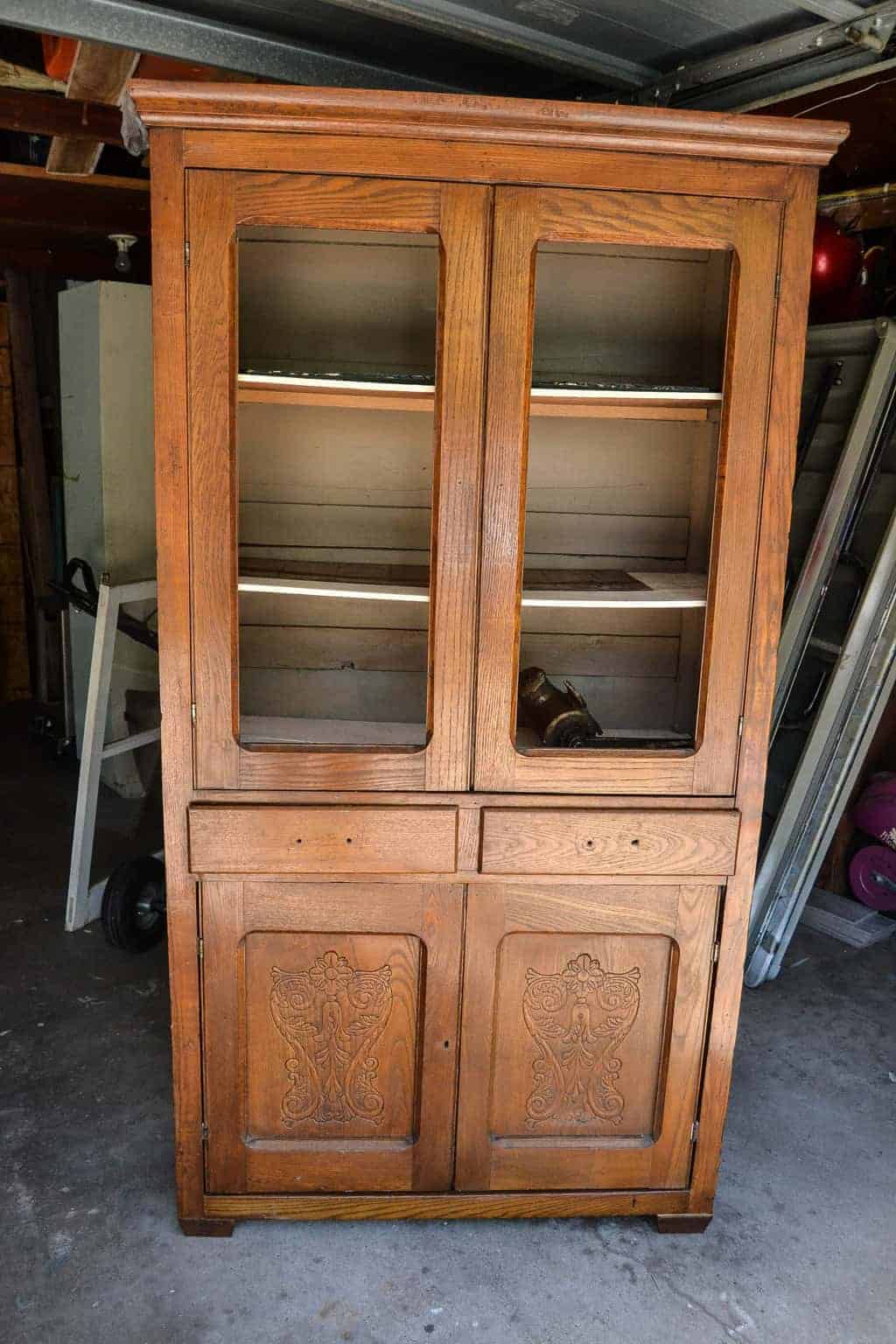 Side tables or end tables are a necessity in homes. Again, this is a piece of furniture that comes in all shapes and sizes. I have flipped many over the years. They won't command as much money in the end as a buffet or hutch would but they are still furniture pieces that are great for flipping because they don't take as much time to get done and people are always looking for them.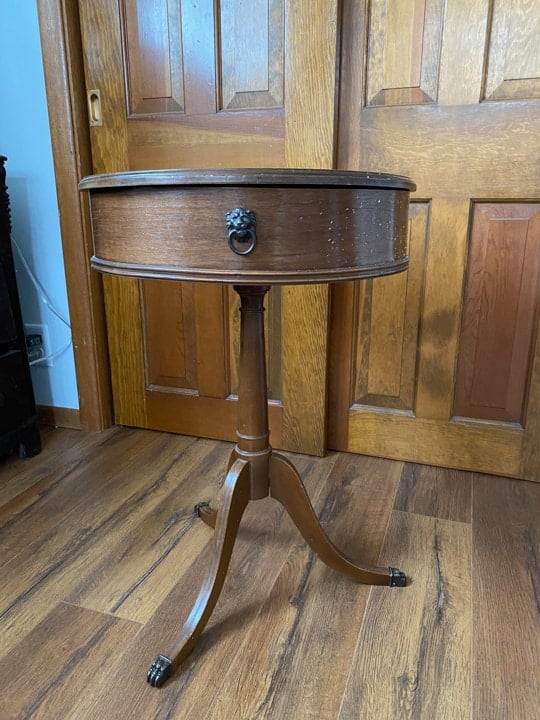 These pieces are so great for so many reasons. A small chest of drawers can be used as a vanity, nightstand, entertainment center, side table, and so much more. I have picked up these chests in all kinds of conditions and every single one of them has sold fast. They are great furniture pieces for flipping.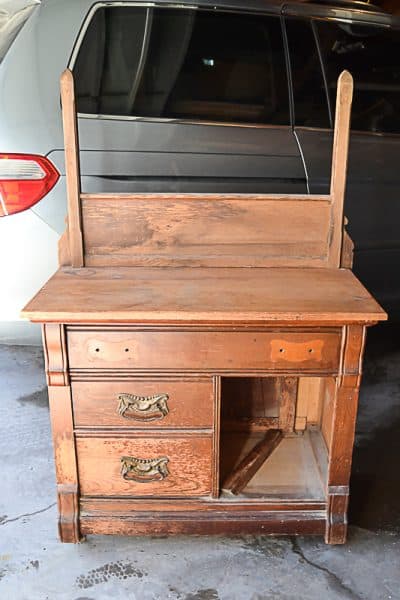 Desks are becoming more and more popular with more people working from home. I have also had many parents buying desks for their kids to have for homework and creating artwork at home. I have split up desks like the one pictured below and turned them into a pair of nightstands and sold them that way. There are many possibilities with desks and if you find the right ones, they can be an easy sell once the makeover is done.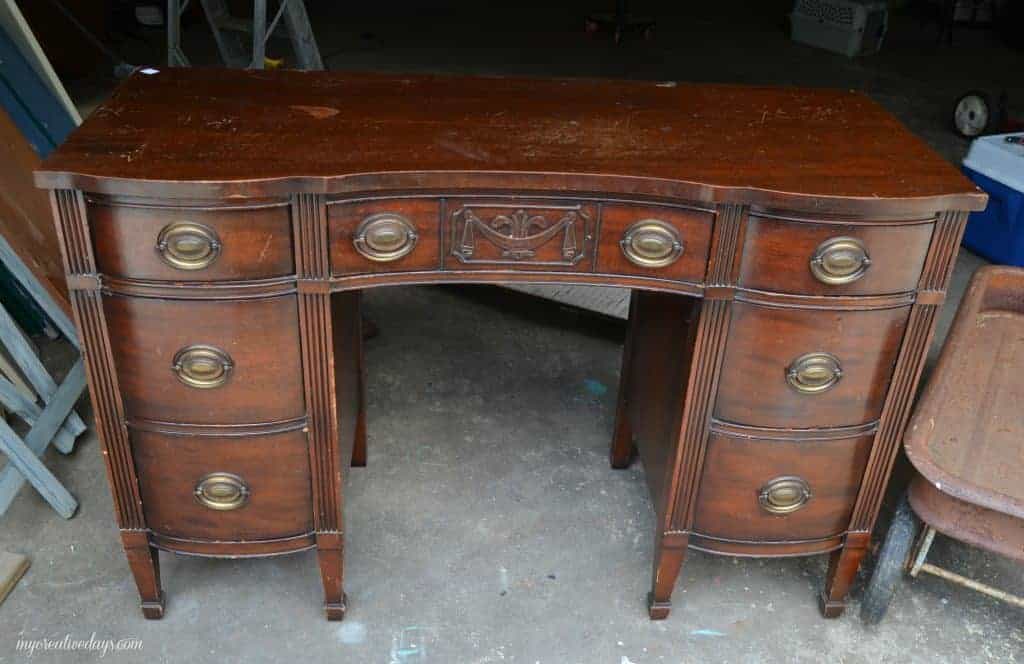 No matter what pieces you are searching for, I always recommend looking for pieces made of real wood. There are many reasons for this. Real wood pieces last forever. They handle makeovers so well and they are strong and sturdy pieces. I always get asked how to know if a piece is real wood or not so I wrote an entire blog post sharing the simple things to look for. If you want to know how to tell if a piece of furniture is real wood, head HERE.
The more versatile a furniture piece is, the better chances you have of selling it. The list above is the ride-or-die pieces that will never let you down. I will also pick up these kinds of pieces when I find them at a great price.
Do You Want To Make Money Flipping Furniture?
After twenty years of doing this, I am still picking up pieces when I can find them, but I am spending most of my time coaching other furniture flippers on how to make more money in their business. If you are someone who is looking to start and/or grow a furniture flipping business, I would love to help you. There are ways to make money in your business that don't even include painting a piece of furniture. Once I learned that my business flourished. Don't waste your time trying to figure it out on your own.
I also have a community for furniture flippers where I offer one-on-one monthly coaching for the business. If you are ready to take your business to the next level, that would be a great fit for you. You can find more information about that HERE.
Let's get your business started and/or moving in the right direction. If your business is stagnant, there is a reason for that. Let me help you grow it into a flipping career that is profitable and fits the lifestyle you want to live.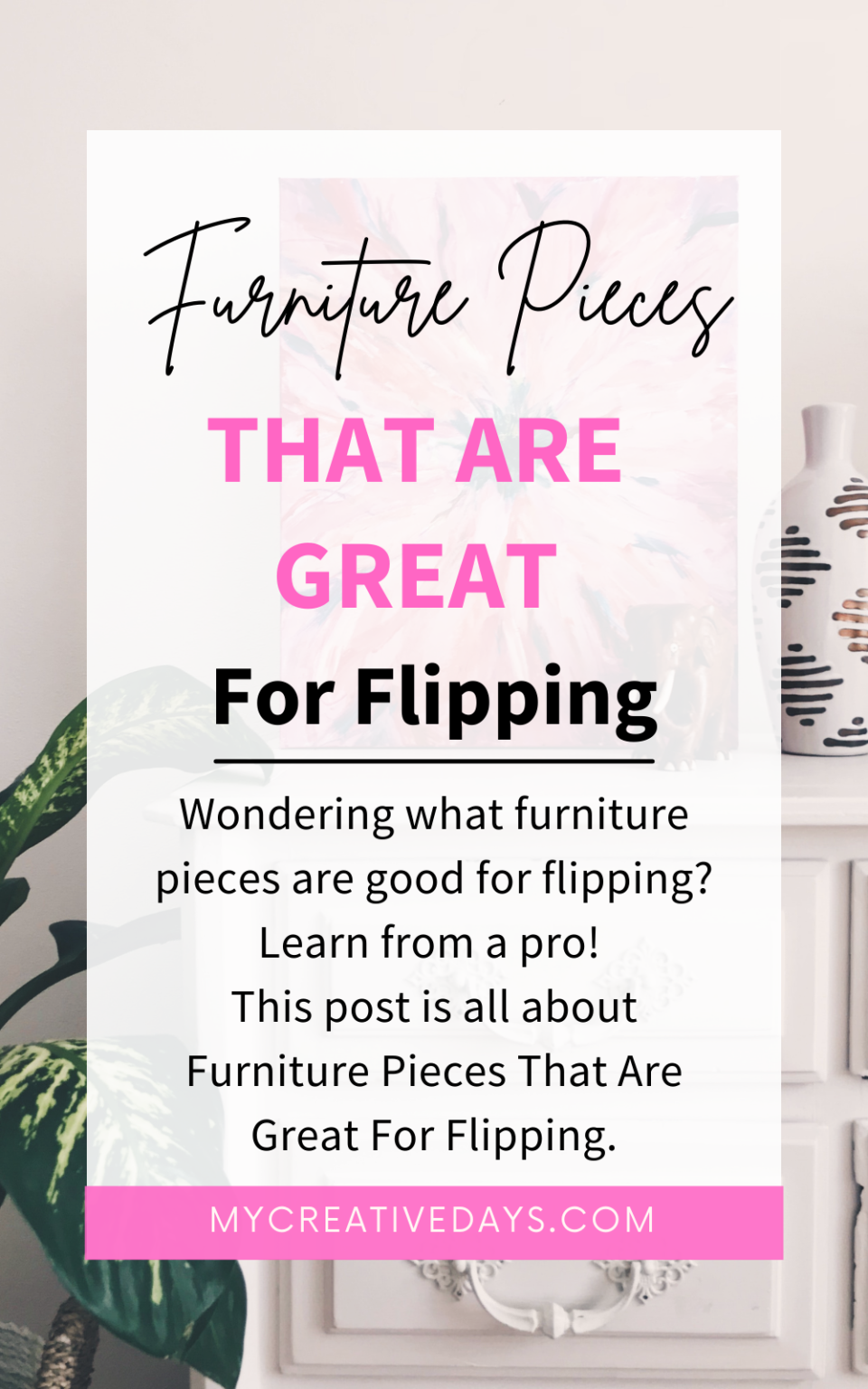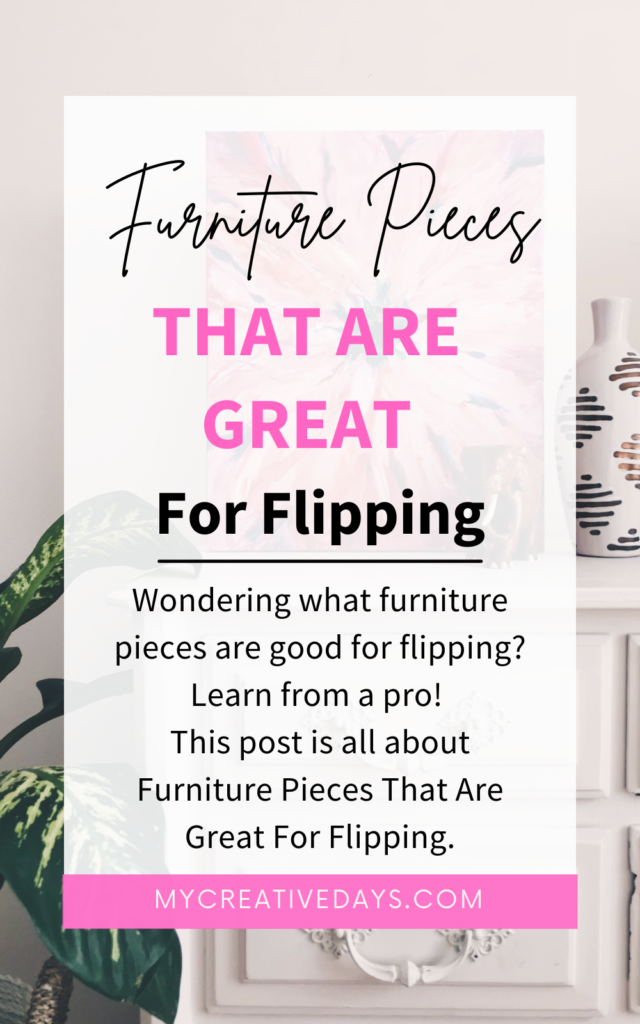 If you liked this post, you will find these posts very helpful:
11 Things To Know Before You Start Flipping Furniture
5 Tips For Buying Furniture On Facebook Marketplace