FAQ's About Flipping Houses. As we are getting closer to closing on our sixth flip house, I am starting to get more and more questions about the flipping process. I thought it would be a great idea to post the most asked questions here so that it is easy to refer to and I can update it with new questions I get moving forward.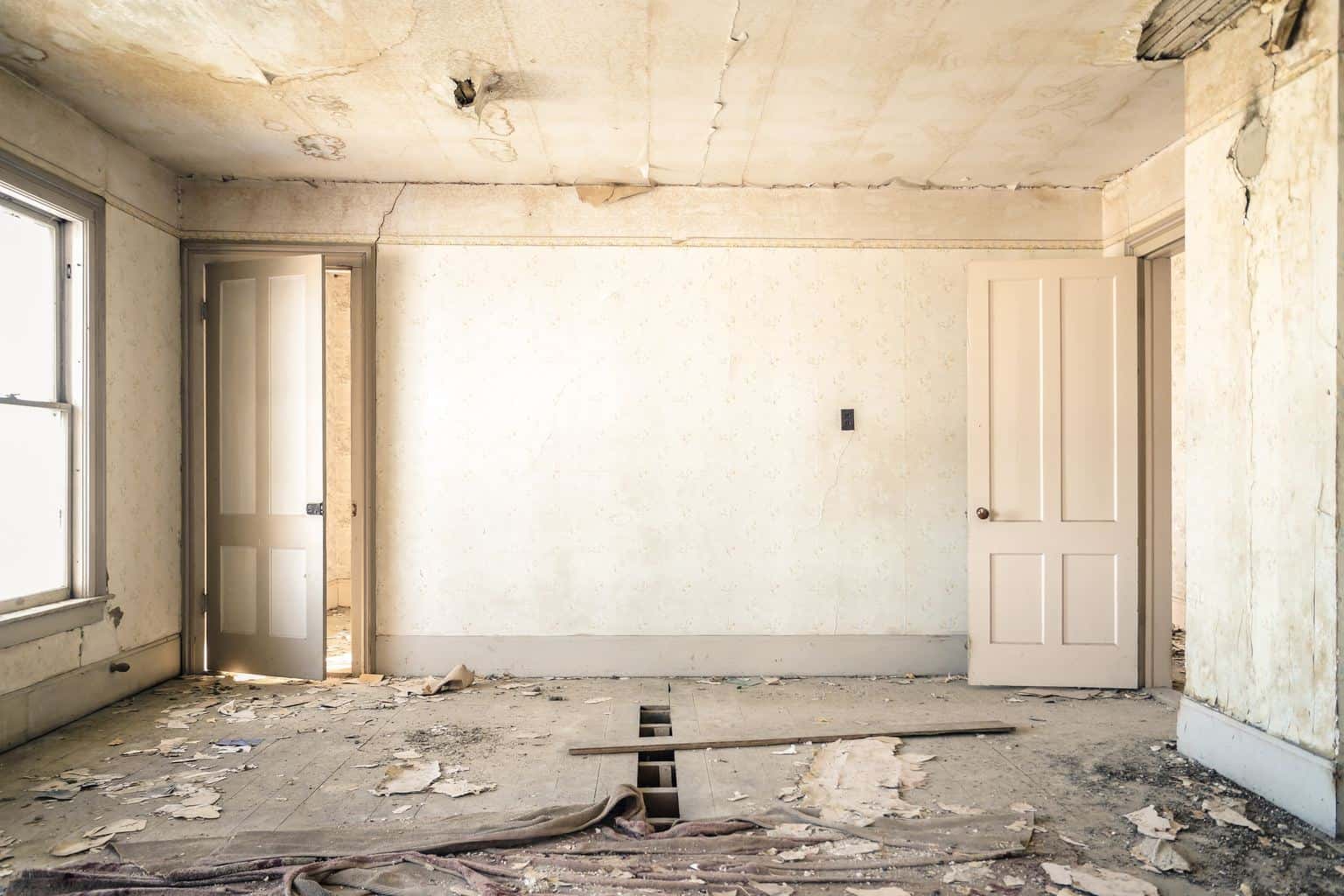 First of all, if you haven't read our story about how our flipping journey started, head HERE to read all about it.
Now that we have a couple of flip house projects under our belts and have learned so much through each project, I am comfortable answering any and all of the FAQ's About Flipping Houses I can. Flipping houses is not for the faint of heart. It is a lot of work, it takes a lot of your time and it will test your patience more than you think. Flipping isn't for everyone. It isn't easy and it for sure isn't a "get rich fast" scheme. With all of that said, it is a very rewarding job.
FAQ's About Flipping Houses always starts with these questions from people I talk to in person and across all of my platforms – "Is it hard? Can I do it?" I think there is a false sense of what a flip house project really entails. My goal is to show the entire process; the good and the bad, the gross and the disgusting, the real budgets and what you can do with it, and the time frame it actually takes when you don't have a crew of 73 working on it. When I start answering FAQ's About Flipping Houses and give a more in-depth detail about certain aspects, it makes people think about the process in a different way than they did before.
My best answer/advise for this FAQ's About Flipping Houses is this:
Before jumping into a big investment like flipping, it is important to gain as much knowledge as you can up front, so you know exactly what you are getting into before pulling the trigger.
I am hoping this FAQ about flipping houses will help answer some of your questions and give you a better insight into what flipping real entails. If you have more questions after you read through this, please put it in the comments or email me. I will update this post with new questions as I get them. I want to make sure I am helping you as much as I can throughout the process.
These questions aren't in any particular order.
Let's get to the FAQ's About Flipping Houses!
How Do You Find Flip Houses?
This is probably the hardest part of our flipping journey. They aren't easy to find in our area. It may look different where you are, but finding a flip house that needs work and isn't priced too high is the biggest obstacle. We will find homes that we know have a lot of potential, but a lot of times, the price tag is what we would sell it for after we got all of the work done. For me, I am always searching for potential properties.
You can search for flip houses online at sites like Zillow and your local real estate agency websites. With sites like that, you can set your criteria for what you are looking for in a flip; price range, location, bedrooms, etc. Then, you will get notified when a house comes along that fits your parameters.
You can always enlist the help of a realtor as well. Talk to your family and friends. Tell them what you are looking for and tell them to spread the word. We bought our fifth flip house by word of mouth. Whenever I am driving around, I am always looking for houses that have potential. If I find one, I reach out to the owners to see if they are interested in selling. That is how we bought our first flip house. There are many ways to find flip houses, but finding them at the right price, where they still need some work so you can make a profit on the other end is the hard part.
How Do You Know What To Pay For A Flip House?
This answer depends on so many things. How much work does it need? What is the selling price of the house once you get it done? What does the market look like? How motivated are the sellers? In the flipping business, the equation is easy: Selling Price – Purchase Price + Renovations = A Profit.
Your main goal in flipping is to make a profit in the end. If that isn't the goal, you need to stop right now. We need to have another conversation. Contact me ASAP!
Matt likes to come up with the approximate purchase price working backwards.
To start, what is the selling price once you get the house done? To make this easy to explain, we will just say that answer is $100,000.
Now, what will the renovations cost? Let's say that answer is $20,000. That brings you down to $80,000 ($100,000 – $20,000).
Next, how long will the project take? What kind of profit would you like to make in that time frame? You are pretty sure the project will take three months, so you would like to make a profit of at least $20,000 (this can be whatever you want. I am trying to make the equation easy). That brings us to $60,000 for an approximate purchase price ($100,000 – $20,000 – $20,000).
That is the highest you want to pay for the house. We always start lower than that, so we have room for negotiations.
Does that equation make sense? Working backwards like that gets you to a rough number fairly quickly so you know where you need to be to make it worth it. Again, these are numbers I made up to make the equation easy, but knowing the profit range you want to be at for the time and work you are going to put in is important in figuring out what you should pay for the flip. We wouldn't buy a house if the margins aren't worth it. If we are only looking at making $5000 in that three months, it wouldn't be worth it to us. Figure out what your profit number is so you aren't cutting yourself too short in the end. It has to be profitable or it isn't work all of the time, money and effort. We let a house go because the profit just wasn't what we needed to make the project worth our time.
What Are The Most Important Things To Check When Looking At A Potential Flip?
Our main concerns when looking at a potential flip are: foundation, electrical, location, plumbing, roof, air conditioning and furnace.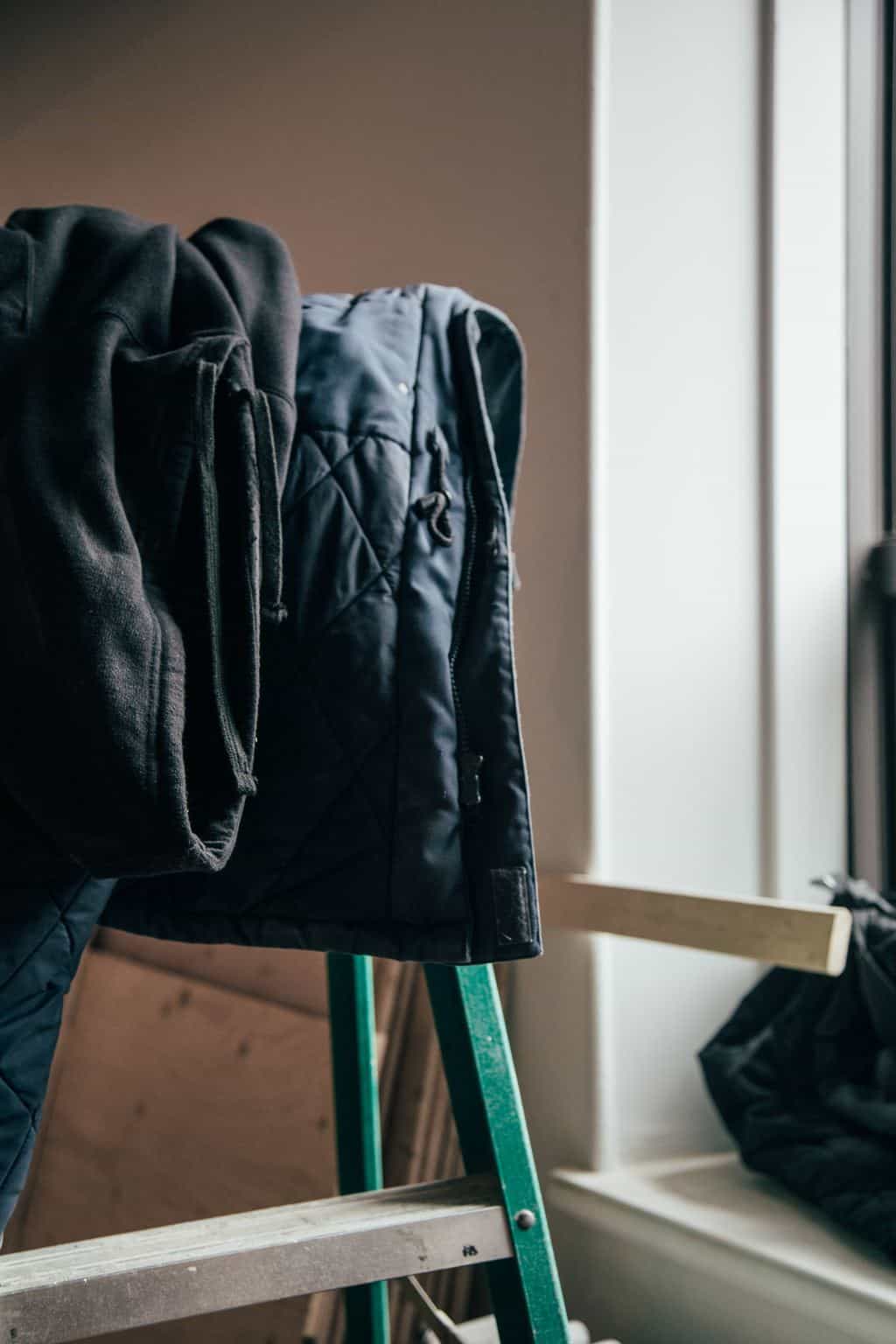 Do You Do All Of The Work?
We do all of the work that we can. We hire out things like the electrical, plumbing, roof and HVAC. You have to know what your skill level is so you know how to budget for the project. YOu also need to know, so you can hire contractors ASAP. Time is money in flip projects. Getting it done sooner than later will make your profit bigger in the end. You don't want to be waiting on contractors to get the work done.
What Is A Hard "NO" When You Look At A Potential Flip?
Most of the time, everything can be fixed or repaired. The question is, "At what cost?" Our hard "NO" would be foundation issues. Foundation issues usually lead to other issues as well, so I would say a bad foundation is where we draw the line. The only way we would take one on with foundation issues would be if it was being sold so cheap that we would still be able to make a profit after hiring someone to fix the foundation.
How Do You Know What To Price A Flip In The End?
This answer depends on where the house is and what the market looks like. When I find a potential flip house and we have gone through it and want to make an offer, Matt and I will sit down and look up the comparables or comps. Comparables are homes of similar size, condition, age, and style that recently sold in a certain neighborhood. Evaluating comparable homes and their prices can help determine a fair market value for a home. RedFin
You can search for comps on Zillow. Comps are the "proof" for what has sold in the area.
The market also plays a big role in price. Are you in a buyer's market or a seller's market? For Matt and I, we always like to price our flip houses just under the going rate. We never want to price too high because we want to sell fast. When you price too high, your house will not sell.
Another tip is the actual price. $129,900 sounds a lot better than $130,000. You should also think about what parameters people are putting into sites like Zillow when you chose your selling number. If the buyer's price range is $100,000 – $125,000, your listing at $126,000 won't show up in any of their searches. You need to think about those things when you are pricing. You want the home to be seen by as many people as you can and you want to stay in the range that the house is worth.
Where Do You Spend The Most Of The Flip Budget?
For us, we want the most important things taken care of when we sell the house. We would like to have a house move-in ready for the new home owners. So, we want to make sure that all the things I talked about earlier: electrical, plumbing, roof, air conditioning, furnace, etc. are taken care of. That is where we will spend a lot of our budget if they need updated or fixed. From there, we concentrate on the kitchen and bathrooms.
After that, it is bells and whistles with paint, flooring, design and outside work. Your main goal in flipping is to stay on or under the budget you set for the project. You want the main functions of the home to be in working order. That will help sell it in the end. Paint doesn't cost much and can really make a space look fantastic. If your budget doesn't allow for breaking down walls and changing the entire floor plan, don't sweat it. You don't have to make major changes to a flip house to make it beautiful.
How Do You Budget For A Flip Project?
For this answer, I think you need to know what your skill set is. If you can do all of the work, you can save a lot of money. If you have to hire it all out, it is going to cost a lot more. Knowing what you can do and what needs to be hired out will help with your budgeting a lot. If we go through a house that we think has a potential to be a flip, we sit down right after going through it and start listing what it needs. Since we have done a few projects, we know what those things will cost.
If you are just starting out, get on some home improvement store websites and price some of the things out to give you an idea. We always pad our budget (add a little extra) in the end (from $3,000 – $5,000) because it is guaranteed that surprises will show up and you will not have accounted for that in the original budget. Always pad your budget.
How Do You & Matt Work Together? (This is one of my favorite FAQ's About Flipping Houses)
We both know what we are good at and what our strengths are. We do those things and let the other person do their thing. It works like a charm. That is not to say that it is rainbows and butterflies every day on the job site, but it is a great working relationship that we are blessed to have. This flipping journey wouldn't be possible otherwise.
Do You Get An Inspection?
Most of the time, we are buying the flip houses "as-is". We feel comfortable doing that because we always have my dad go through the houses before we would make an offer. He has flipped many homes and used to do construction, so he is a great asset to have. I would recommend you get an inspection or at least have a trusted contractor walk through the property with you to tell you what it needs.
How Do You Handle The Closing?
We have a local company that handles all of the closings for us. They can handle both the buyer and sellers end of the deal. It cost a few hundred dollars, but they handle all the legal stuff, the abstracts, the deeds and all that other stuff that we don't want to worry about. If you are working with a realtor, the realtor would handle all of that.
Do You Work With A Realtor?
With all of our flip projects, we have never used a realtor. We have bought straight from the owner and sold on our own. Again, my dad has been in the flipping business and he also sold real estate for many years, so he has really shown us the ropes. We aren't against working with realtors (we actually have one now that is looking for properties for us), but we have been fine without one so far.
What Is The Time Frame For A Flip?
This all depends on the size of the house and the size of the work it needs. If you have a huge crew working on it, it will go faster. We have had all of our flips done in 3.5 months or sooner. I am planning on having this flip be the same. Schedule any contractors you need ASAP! Let them know you are on a time crunch. The longer you hold on to a flip, the less money in your pocket in the end. It is the worst having to wait on someone else to move your project forward.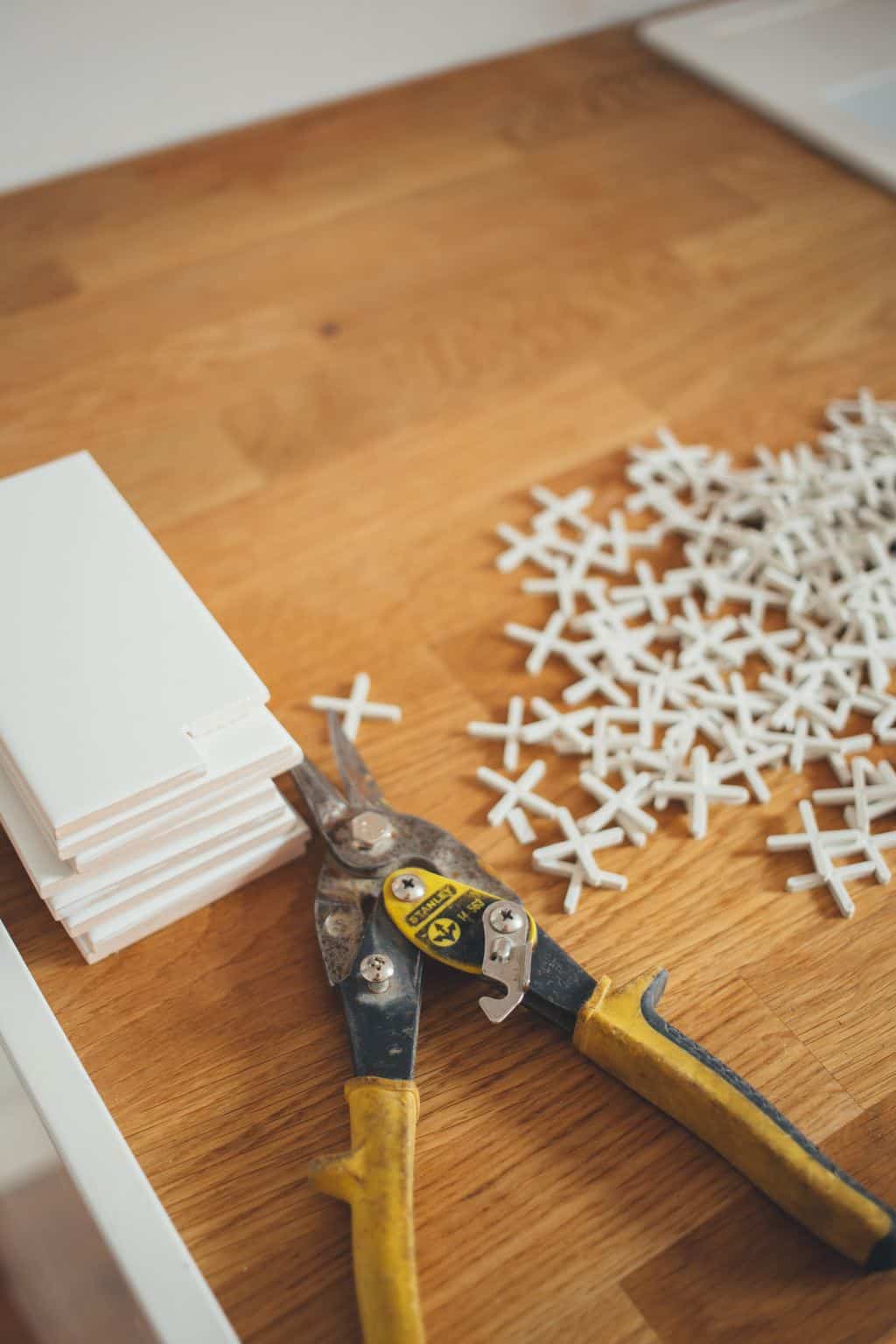 What Makes The Biggest Difference In A Flip?
Not only is this the answer for FAQ's About Flipping Houses, but it is the answer for all houses. CLEANING & PAINT! Some cleaning and paint will change the look and feel in a flip house. A lot of times a flip is a house that hasn't been loved or taken care of for a long time. Cleaning the place and rolling on some new paint will make it look so much better. Of course new flooring, new fixtures and new windows help too, but on the simpler side, paint and a good cleaning does wonders.
How Do You Market The House In The End?
Do not wait to advertise your flip. I will start putting the house on Zillow, Craigslist and Facebook Marketplace as we are screwing on the switch plates in the end. I don't wait. You can advertise in your local newspapers as well. Spread the word to family and friends as well. If the house is near restaurants, colleges or places of business, ask if you can drop off some flyers about the house you have for sale in the area.
How Do You Finance A Flip House?
You can finance a flip house in a number of ways. You can finance it through a bank, pay cash or have a private investor come in on the deal.
Is The Neighborhood Important?
Location. This is another FAQ's About Flipping Houses that I get often. This is probably the most important factor. You can always change the look and feel of the house, but you can't move the house to a different location (well, you can, but that would defeat the "profit" purpose that we talked about earlier). Buying a flip house in a good neighborhood is essential because the better neighborhoods are where most buyers want to be.
I hope I have answered all of the questions. If I missed something, please let me know. If you need me to say more about a certain topic, let me know that too. I am here to help you on your flipping journey. As I get new questions sent to me, I will update this post, so check back to it often if you see flipping in your future.
PIN THIS POST!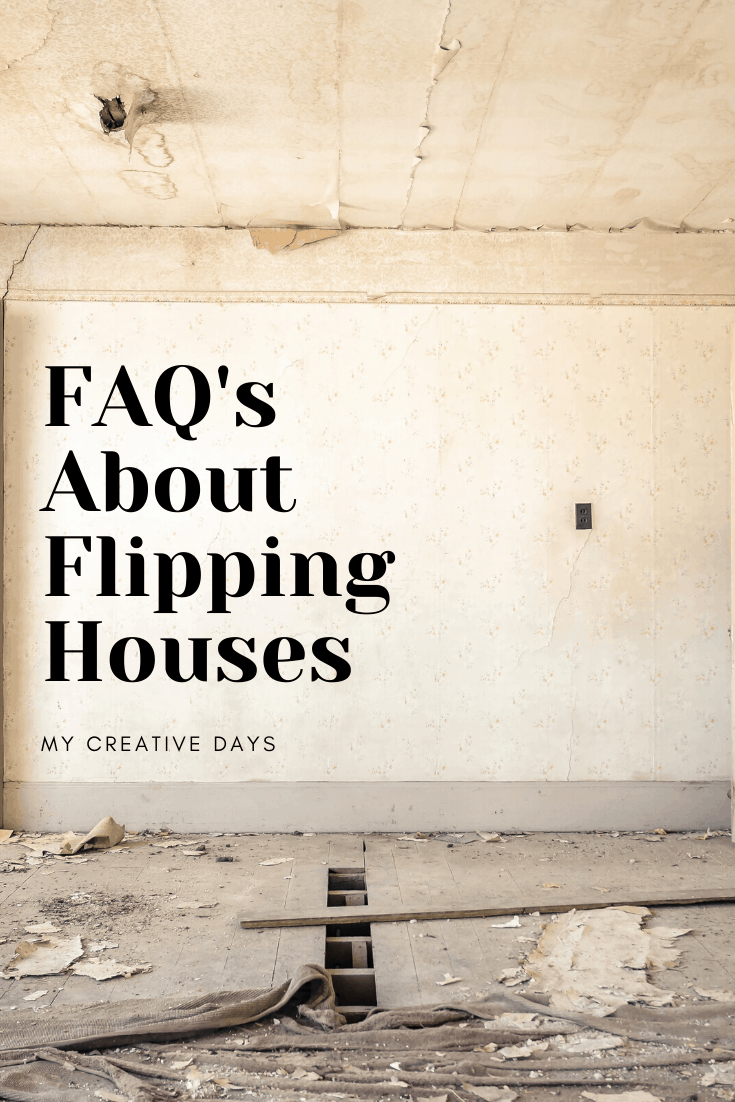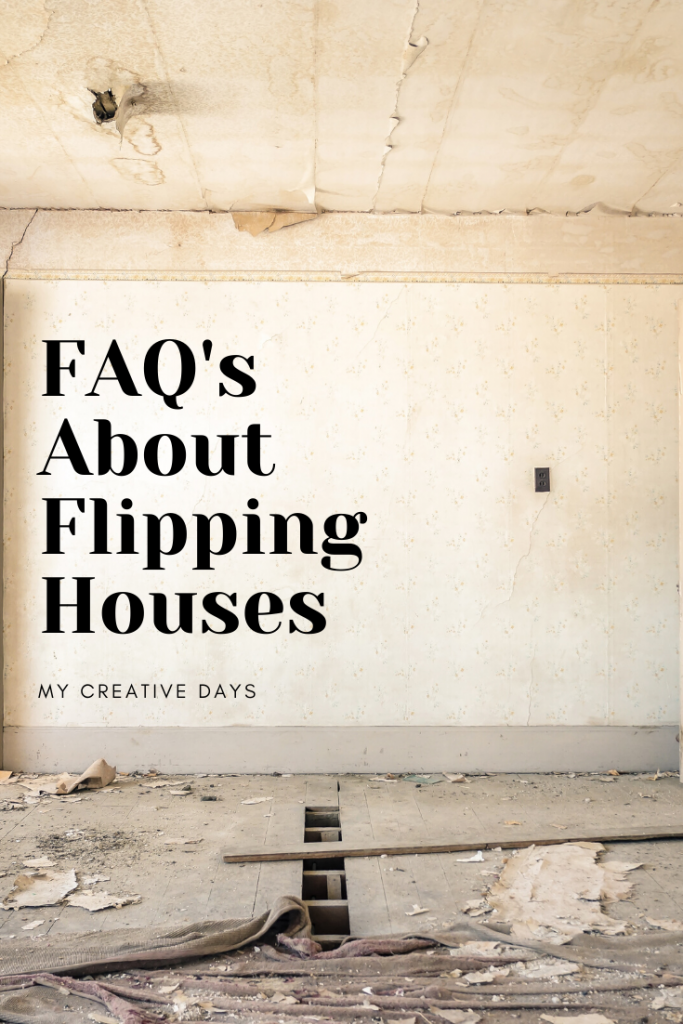 If you liked this post, you will also like these posts:
Glas Smart Thermostat – A Quick Upgrade That Can Save You Hundreds