I have been waiting to talk about this flip house project for such a long time. It seems like forever since we toured it for the first time. I think this winter has just been so bad that it seems like time is standing still. I am excited to introduce this cute house to you and take you along for the ride while we make it over and get it ready for a new home owner.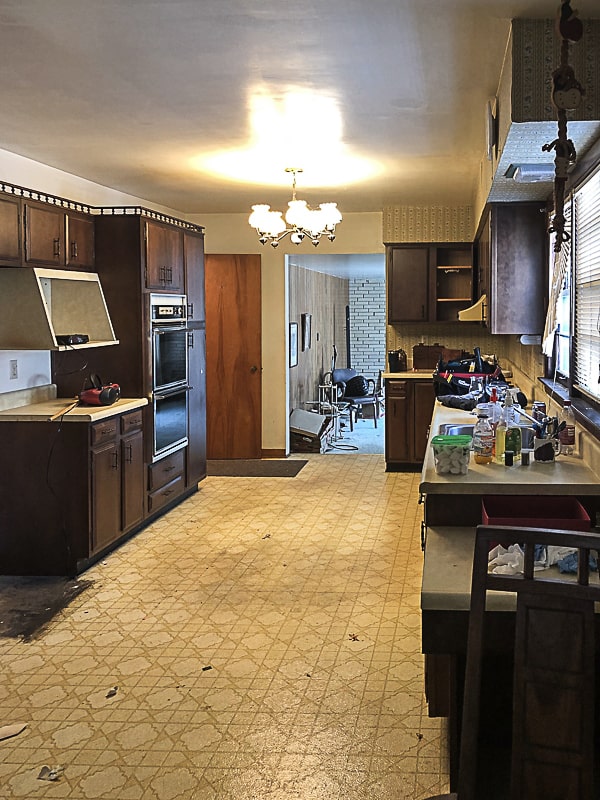 I will start by telling you how we found out about this house. (I wrote a blog post all about the ways we find the right house to flip. You can find that

HERE

).
I was working at home when my dad called me and told me there was a house I needed to go through. I thought we were going to schedule a time for me to go through it, but he was talking about now, that day. He said that my aunt was over there helping clean it up and we could go over and see if it would be something we would be interested in flipping. Getting a call like that is like winning the lottery for me. Even if it wasn't something we were interested in, I always love walking through houses.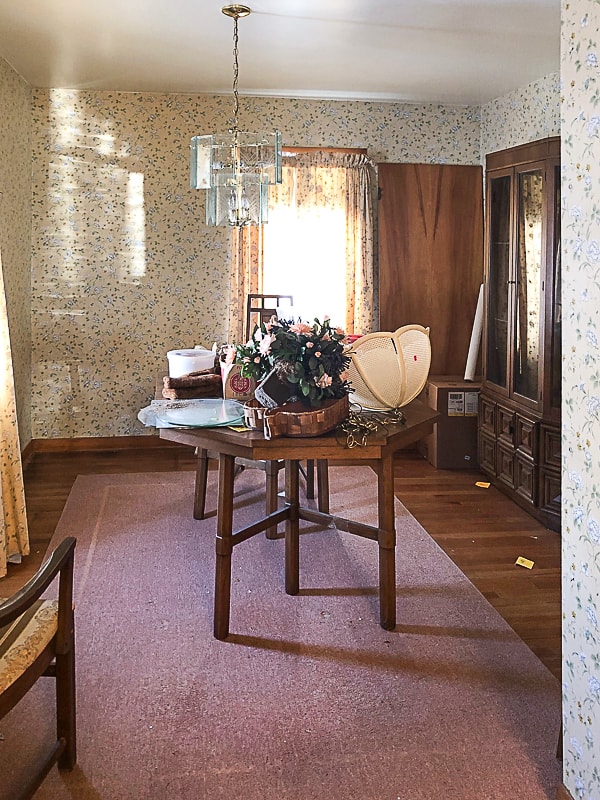 I picked up my dad and we went over to the house. My aunt and some of her friends were cleaning, so my dad and I just walked around on our own. This isn't my aunt's house, it was her friend's moms house. As we were walking through the house, I was falling in love with it. It was a lot bigger than any flip we had done before, but it had so much potential.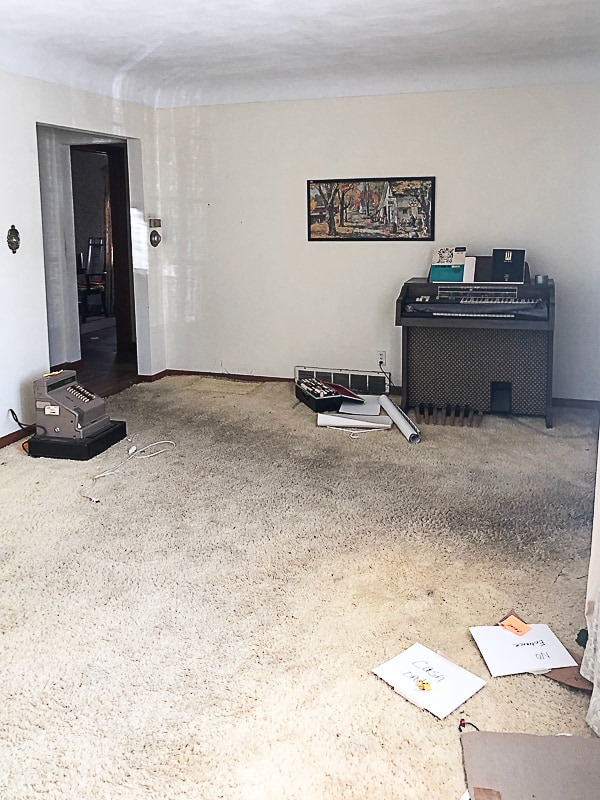 We left there and I called Matt right away. He works 45 minutes from where we live so he can't just head home on a whim and look through a house that fast. I told him all about the house and that I thought it would be a good one to flip. I got off the phone with him and told the owner that we were going to crunch some numbers and we would get back to them in a few days.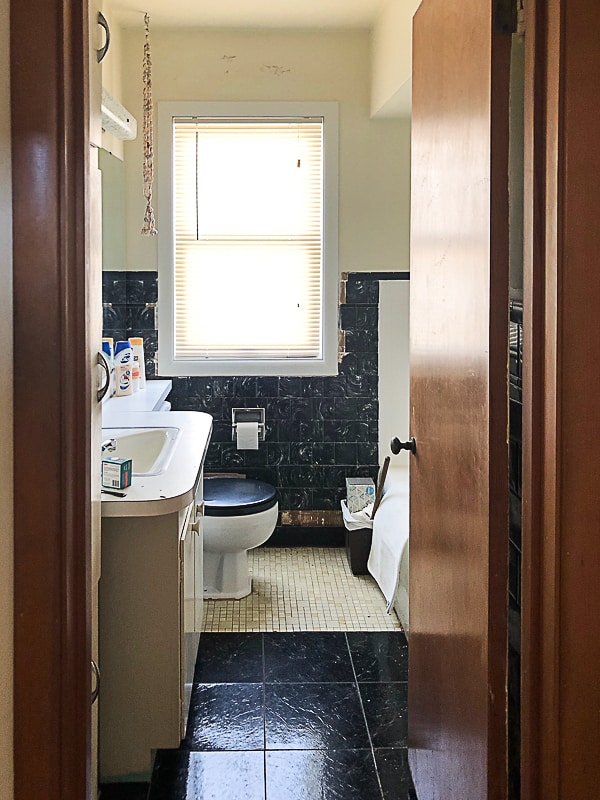 Once we talked about all the things, we made an offer. After a few days, they called us back and we talked about some things and agreed on a price.
From there, I scheduled a time when Matt could walk through the house with me. During this walk-through, we looked at things more closely and took notes and measurements of the work we needed to start planning for. .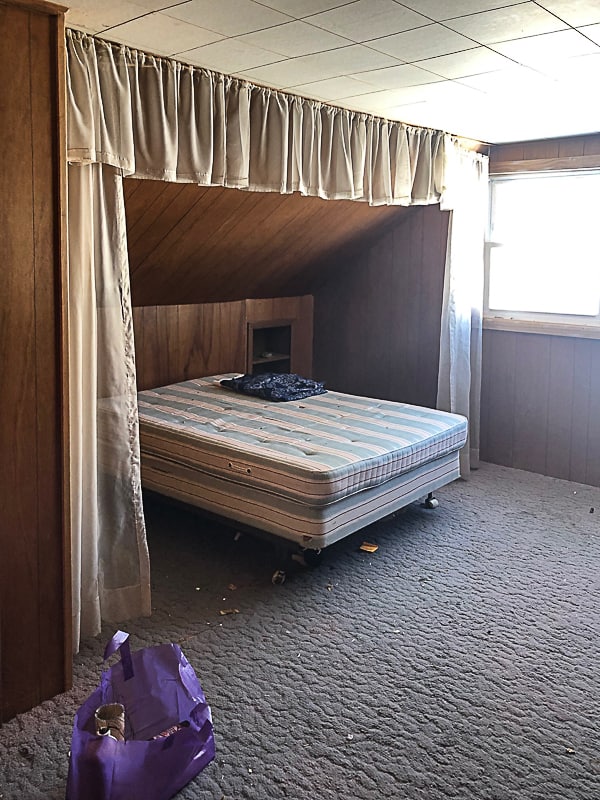 Fast forward a couple of months and a few bumps in the closing road and we finally have the keys so I can show you around.
Come tour our fourth flip house project!
As you can see from the video tour, they left a lot of stuff in the house so a dumpster and cleaning will be the first part of the project. Paint is going to be the main tool in this flip house project. It is going to be so much fun to see what paint alone can do to make the house look new and alive again.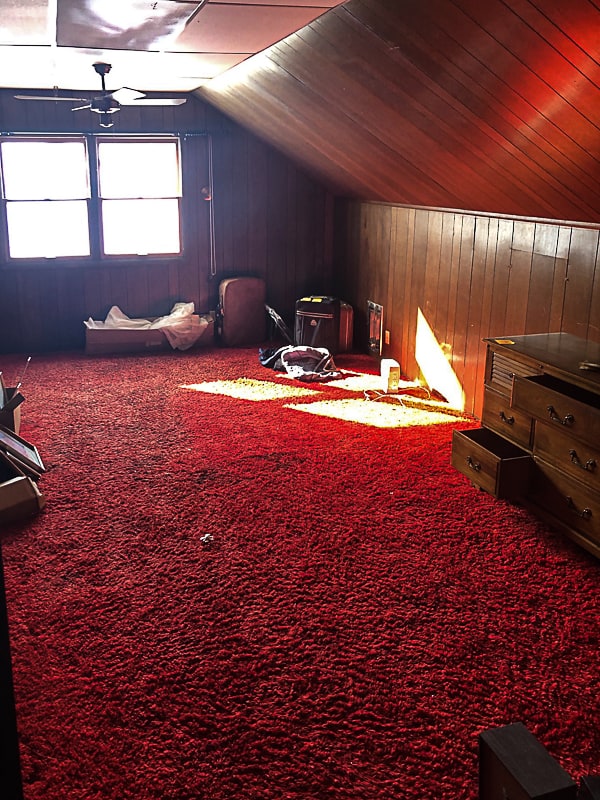 The kitchen is also going to need a lot of work. My aunt and her friends were doing a lot of cleaning in the kitchen when we toured the house the first time. I need to remember to thank her for that. 🙂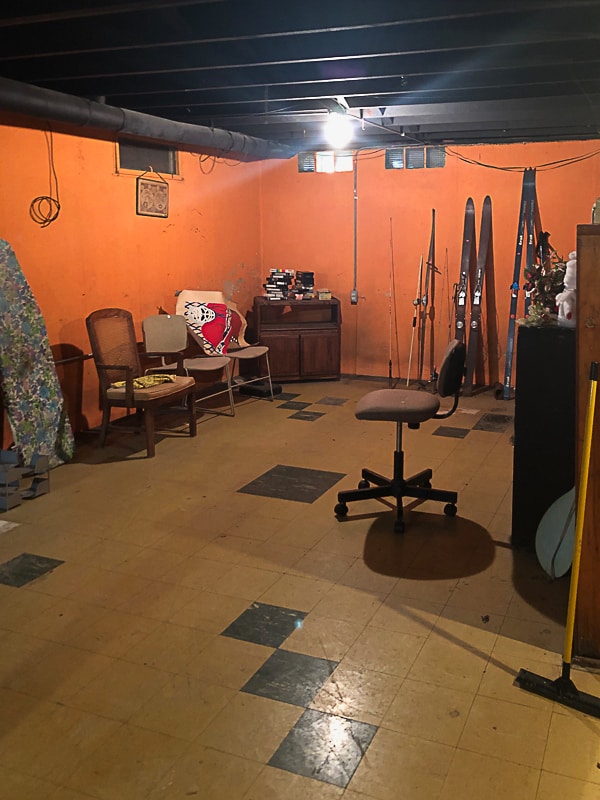 There are a lot of things about the property that are so good. The living space on the main level is perfect for entertaining. The kitchen is big and you have a dining room and family room on either side. There is ample space for a lot of people and yet you still feel like you are all together. The house sits on a dead-end street and that is a huge selling point for Matt and I. We love living on our dead-end street and know a lot of buyers will love that part too.
The coved ceilings in the living room are amazing and the hardwood floors are gorgeous. The bedrooms upstairs are huge. Some new carpet and paint will go a long way in those rooms. The bathroom needs a refresh. It has seen better days. A few cosmetic upgrades and it will look brand new. The basement is another large space to fill. We will be painting for days in the basement, but a bright color will make it a place you want to spend time in .
The curb appeal is too cute. The color of the garage door and shutters is so pretty that I think I will try to match it when we repaint it. The front porch is the perfect spot for lemonade or morning coffee. We will be taking out some of the front bushes, but overall, the yard is in great condition. I couldn't take outside photos because as you can see in the video above, the snow was too deep. I will share the outside in another post.
The family room on the back of the house has a brick wall that I think would make a great statement painted a fun color. I also want to add some kind of rustic shelf or mantel to it.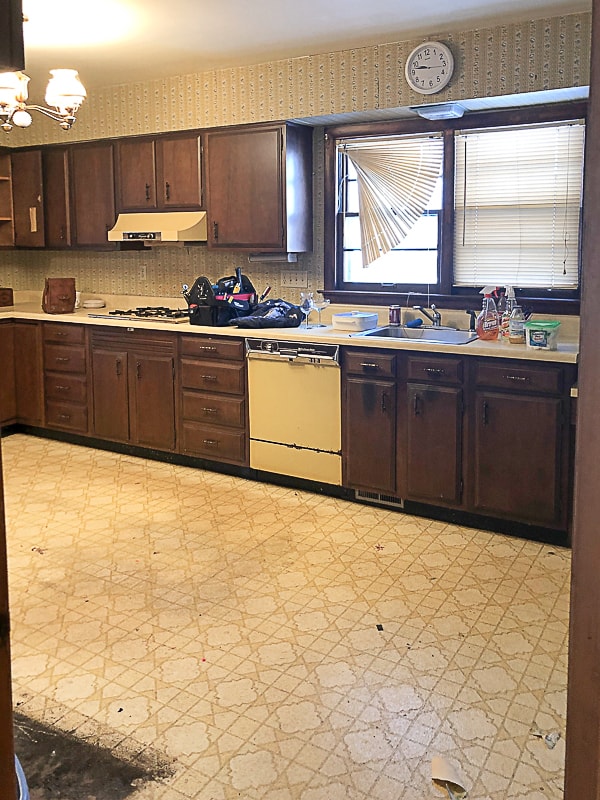 All in all, this house has a lot going for it. It just needs some TLC and a makeover to bring it back to life. I am thrilled to have this flip house project and even more excited to take you along for the ride. Make sure you are following along with me on Instagram HERE and Facebook HERE because I will be going live often as we work on the house.
What room do you think will make the biggest transformation? What is your favorite part of watching the flip process?
PIN THIS POST!


If you liked this flip house project, check out some of the other flips we have done:
Fixer Upper Our First House To Flip {Before Photos}
Real Estate Investment: Our First Rental Makeover
How To Find A Farmhouse And Homestead