When I shared my Thanksgiving tablescape, I promised I would show you how we made the DIY Wooden Candle Holders that I used in the center of the table. I am here today to fulfill that promise. These candlesticks would be great on your Christmas table as well.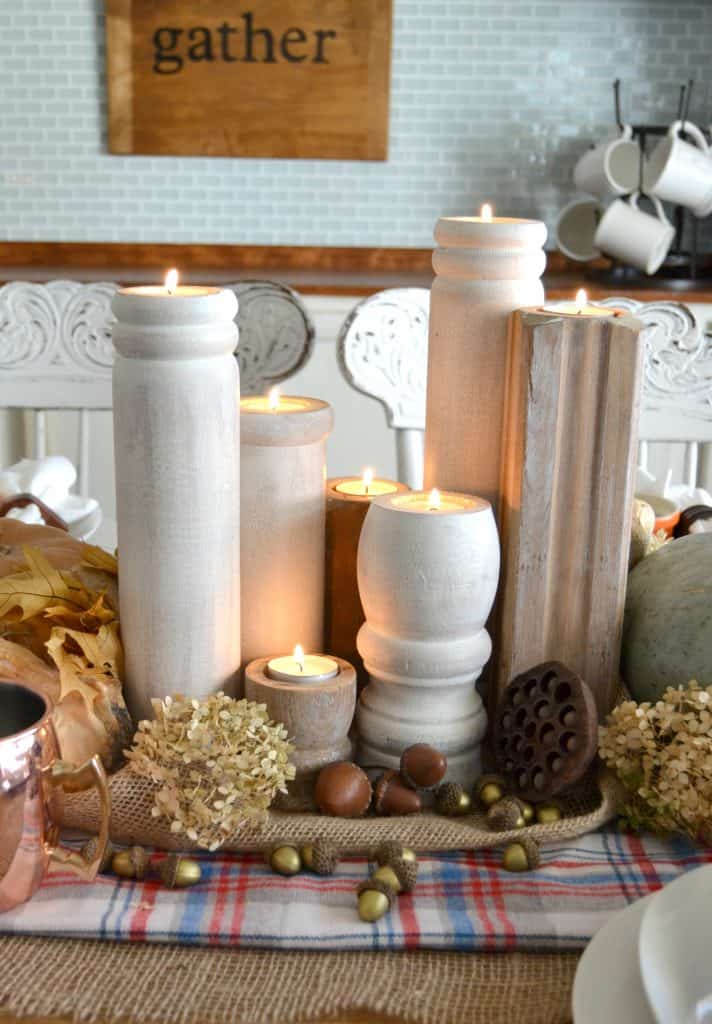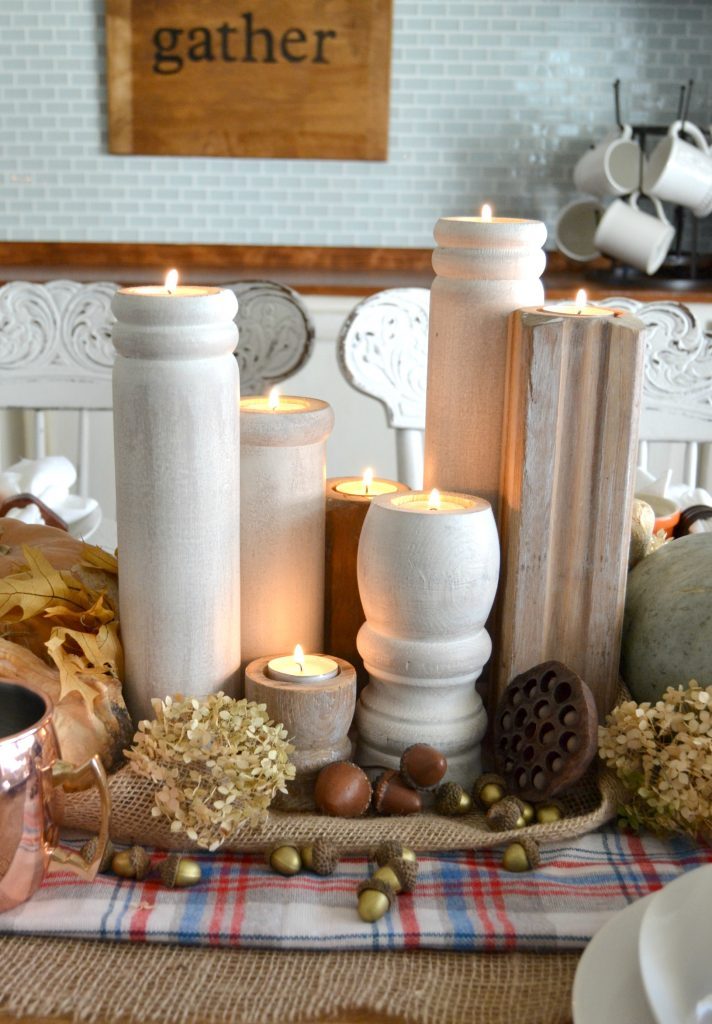 This past summer, we made a coffee table out of old posts we picked up at Restore. We had a post left over from that coffee table and a table leg left over from the entry table we made. Instead of pitching the left over pieces, I thought they had loads of potential to become DIY Wooden Candle Holders.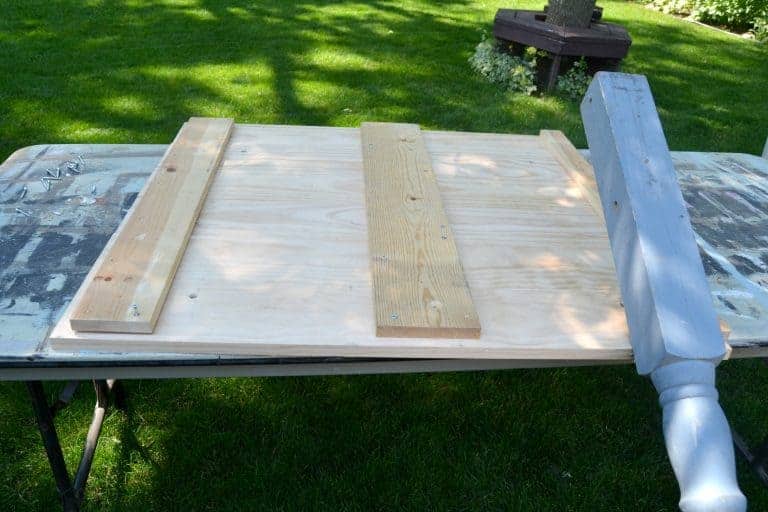 (Affiliate links are used in this post. You can read my disclosure HERE.)
Supplies Used To Make These DIY Wooden Candle Holders :
Wood Table Legs
(or wood posts left over from another project)
Matt used the miter saw to cut the post and table leg at points that I thought would make decorative candlesticks. Then, I sanded the top and bottom of each candlestick to make sure it was level.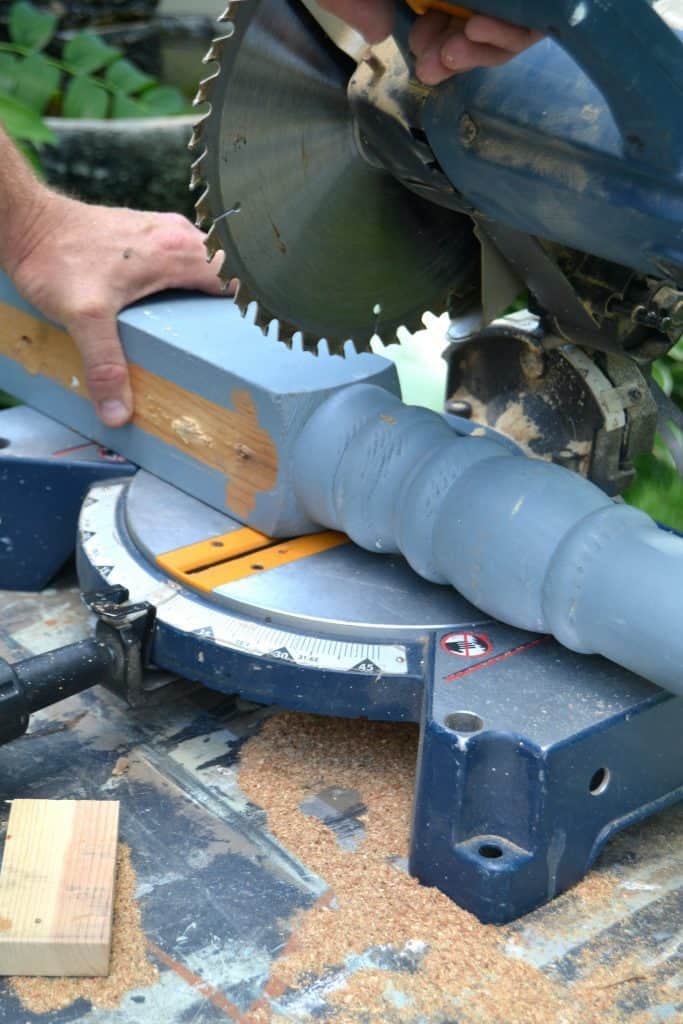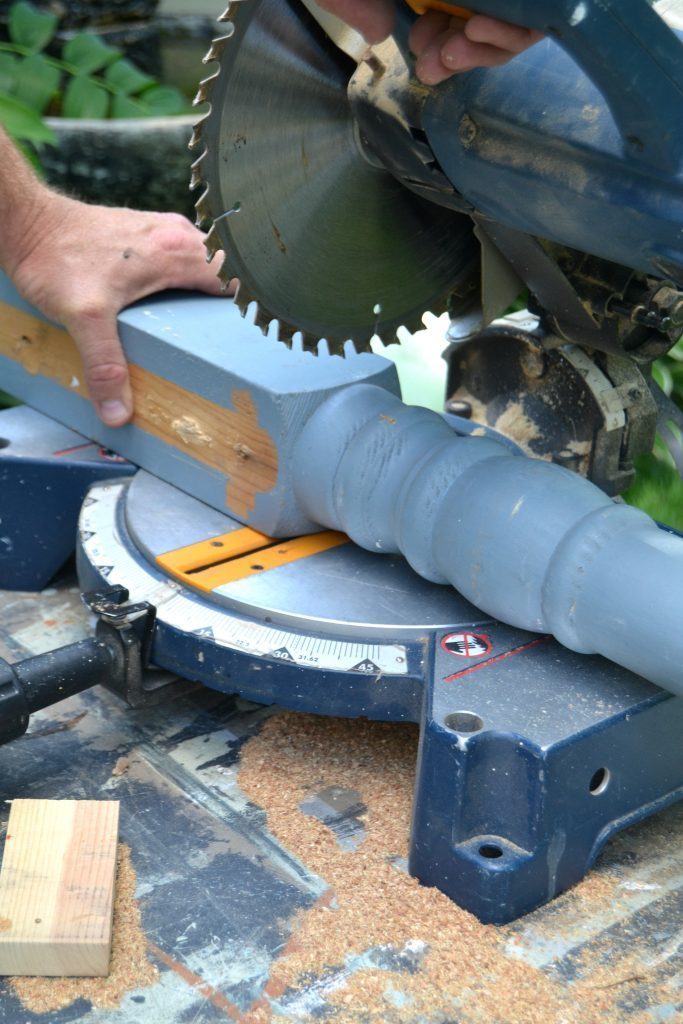 The candlesticks looked great, but I wanted them a different color.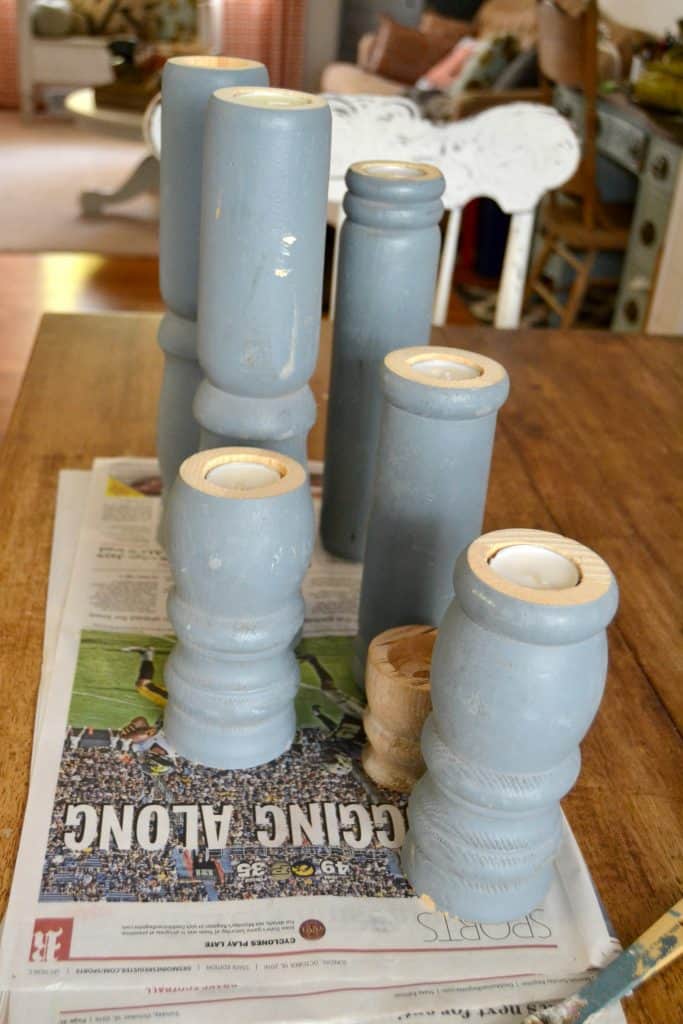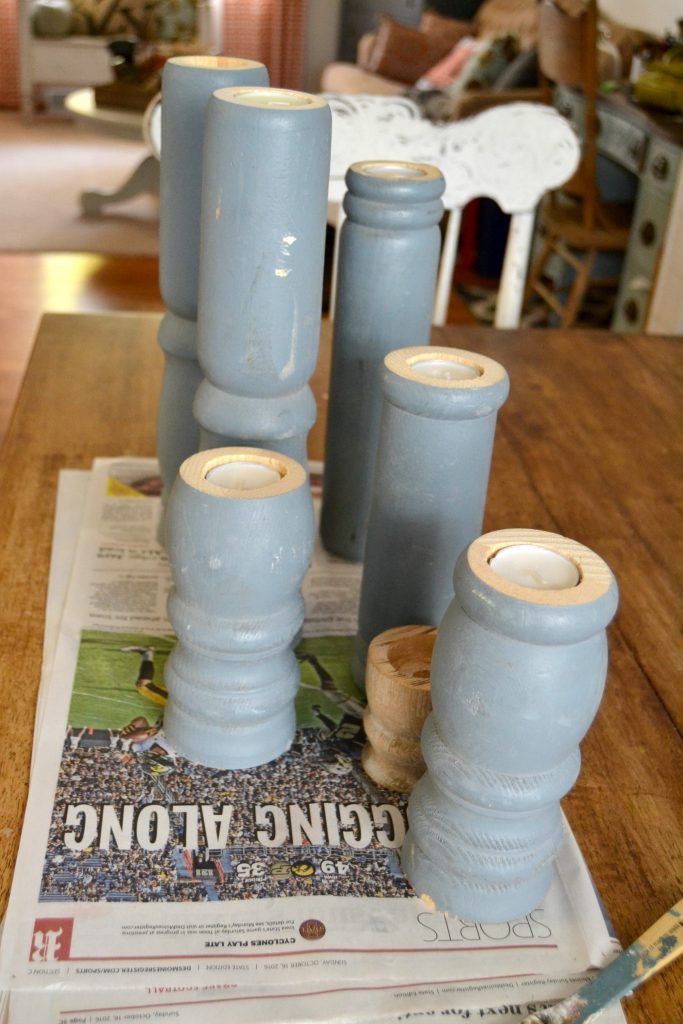 I painted them "Raw Silk" from Fusion Mineral Paint.
When the paint dried, I rubbed Antiquing Wax over them.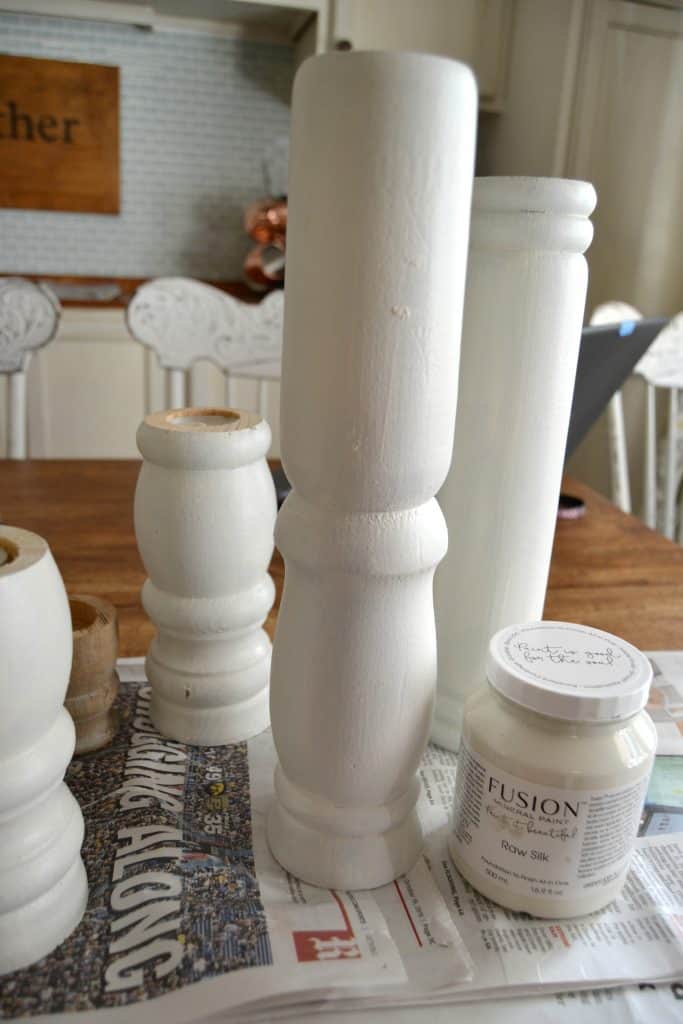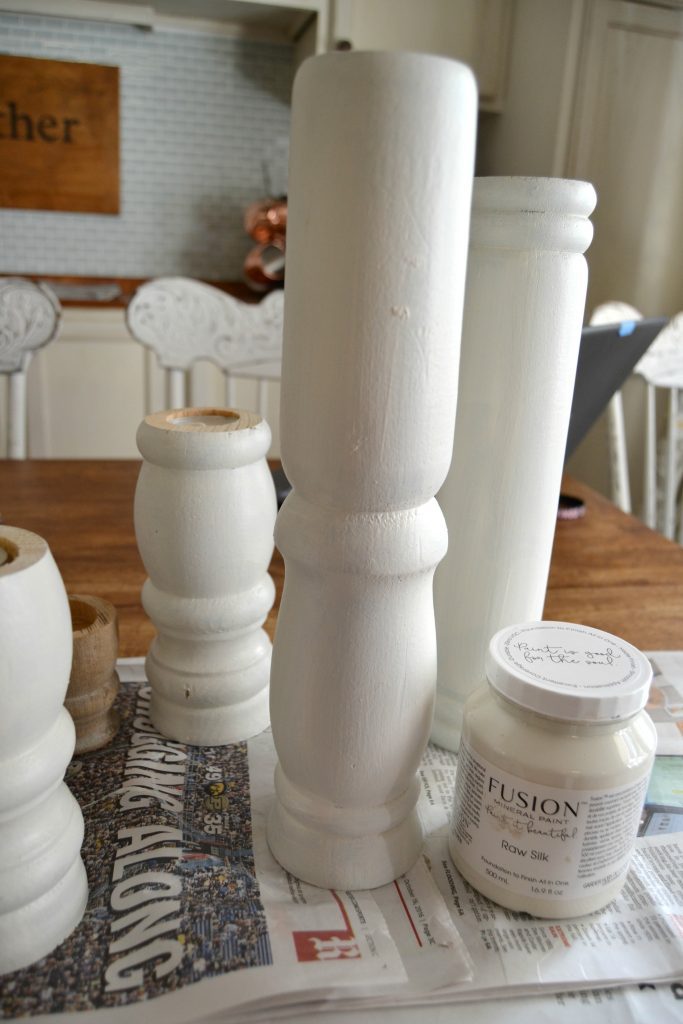 The table leg that we cut down was a beautiful, natural wood so I left those candlesticks alone.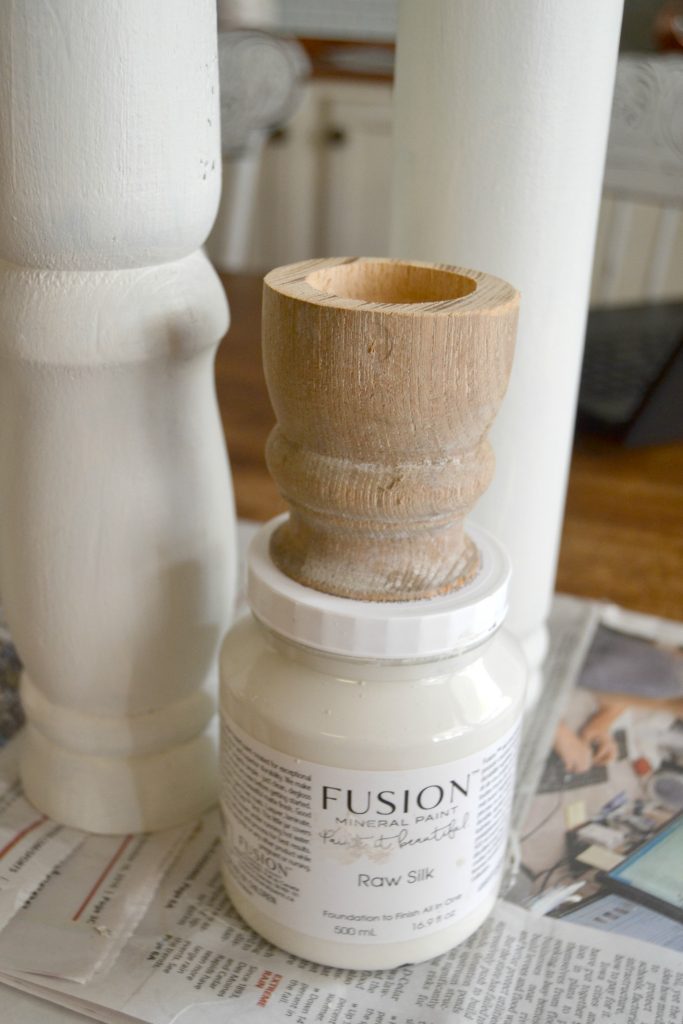 To make the votive holes in the top of the candlesticks, we used a Flat Wood Bit for the drill. I told Matt I wanted to try to do a couple. Can you tell which ones I did and which ones he did? Ha! Ha!
After this project, we want to invest in a Hole Saw Bit Set to make projects like this go a little smoother.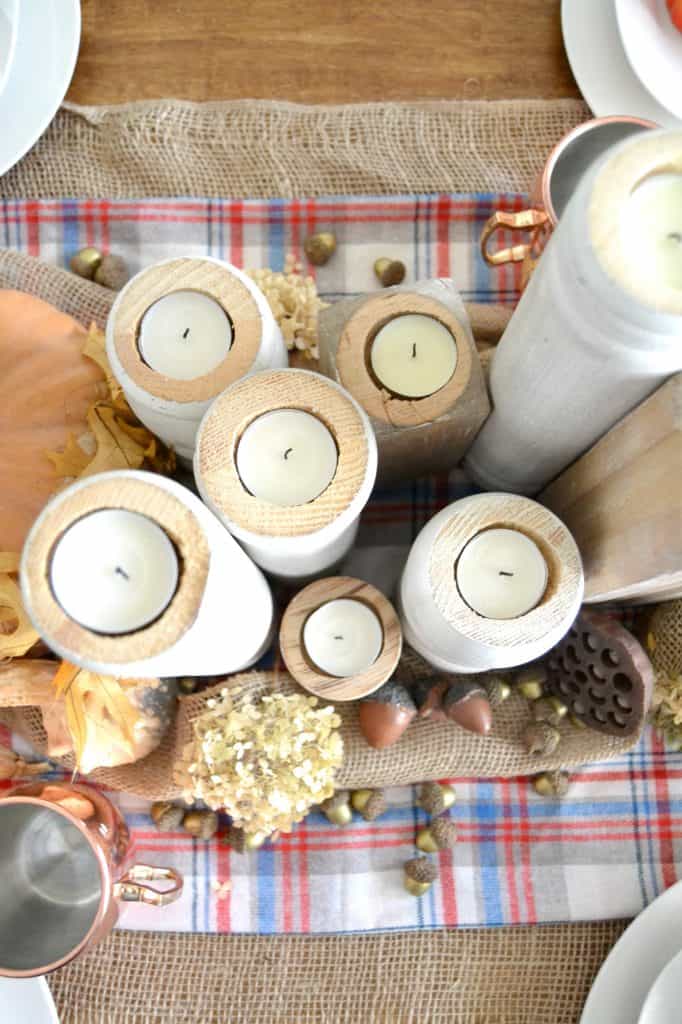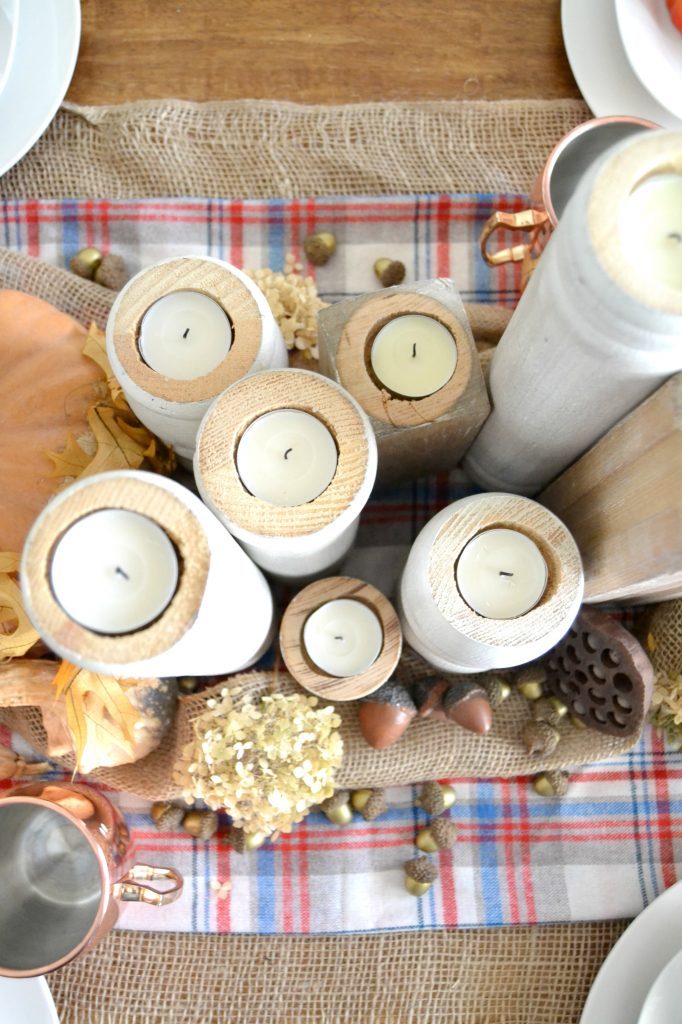 I didn't paint the tops of the wooden candle holders because I liked the look of the raw wood.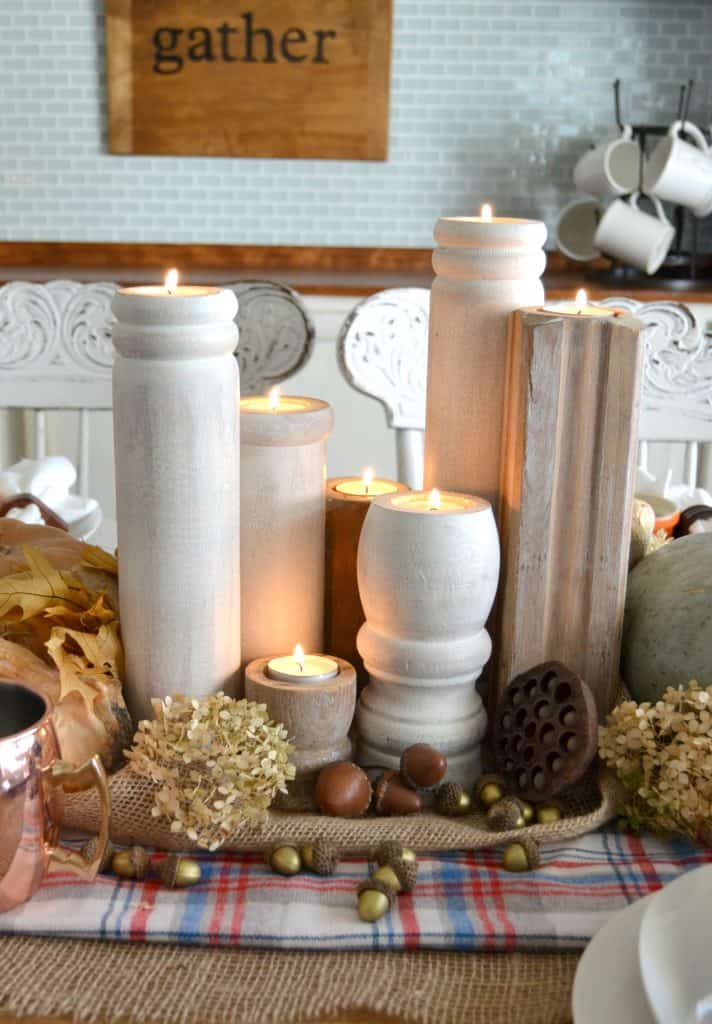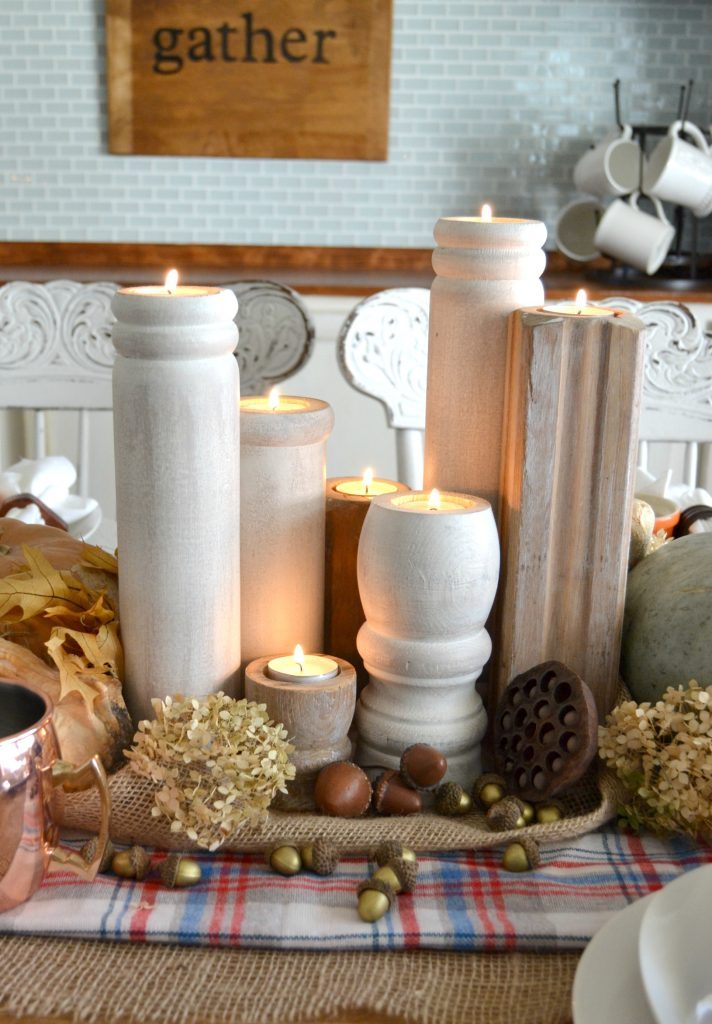 I can't believe how many candlesticks we were able to get from this project!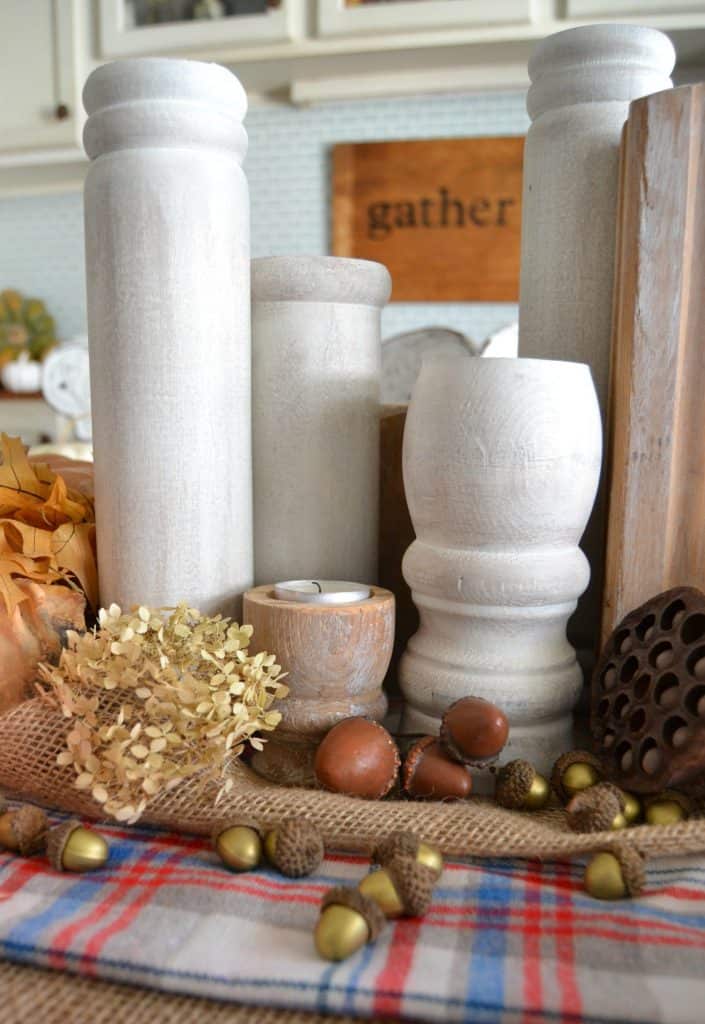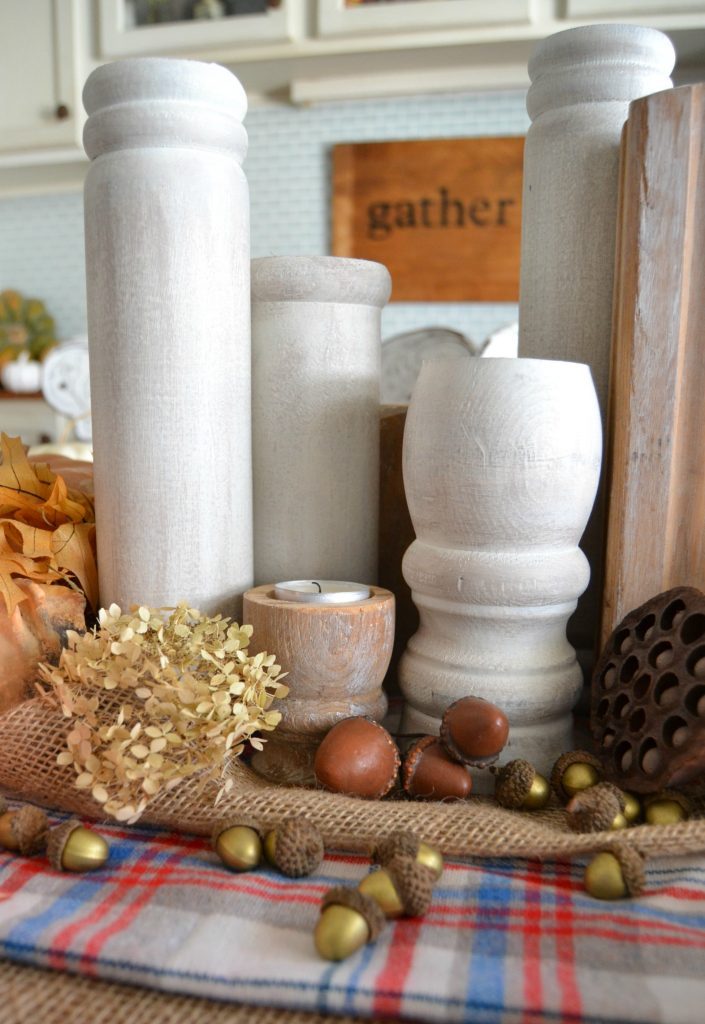 If I were to buy wood candlesticks like this in a store, I would have spent a ton of money. Our DIY Wooden Candle Holders are unique and cost nothing to make!
Don't have time to make your own wooden candlestick holders? I found some beautiful options online:
PIN THIS POST!


If you liked these DIY wooden candlestick holders, you will also love these projects:
Spring Wreath: Made From Embroidery Hoops & Book Pages
10 Tips On How To Paint Furniture