This DIY Fall Farmhouse Sign couldn't have turned out any cuter.
I am going to show you how easy it is to turn an old iron sign frame into a cute home decor piece for the fall season.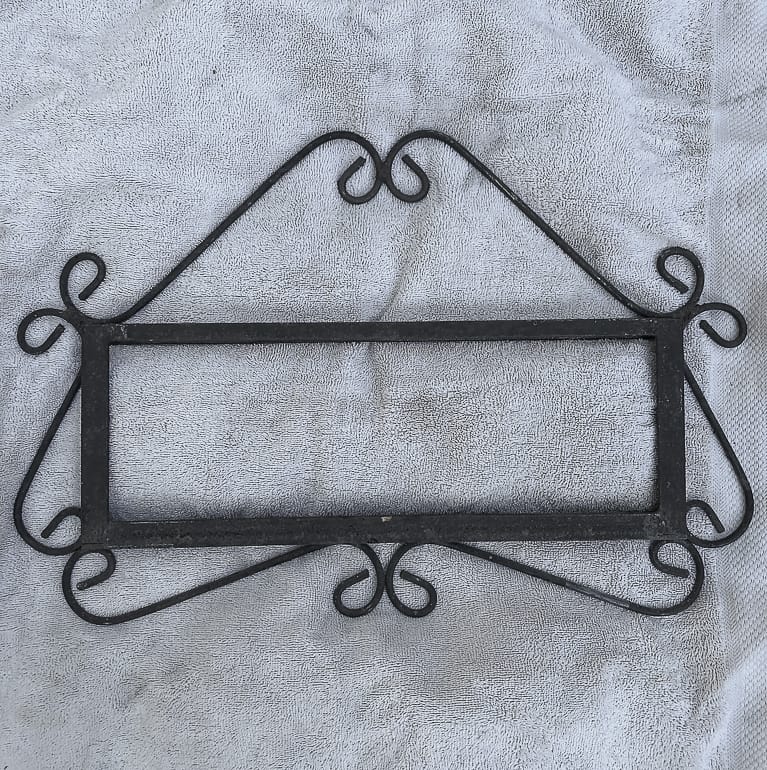 I found this sign at my local Restore. The shape and curves were perfect for taking home and making my own sign. I really liked that it was iron and heavy too.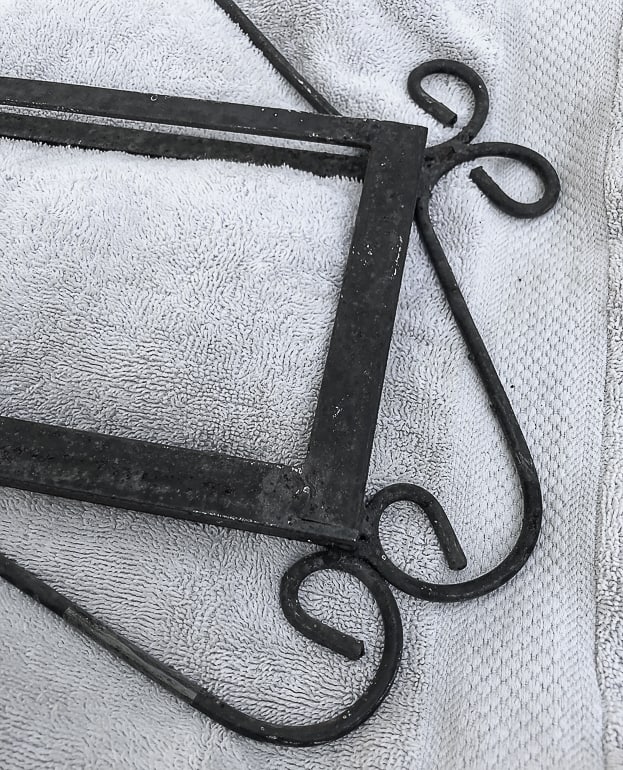 (Affiliate links are used in this post. You can read my full disclosure HERE.)
Supplies Used For This Sign
Iron Sign Frame Found At Restore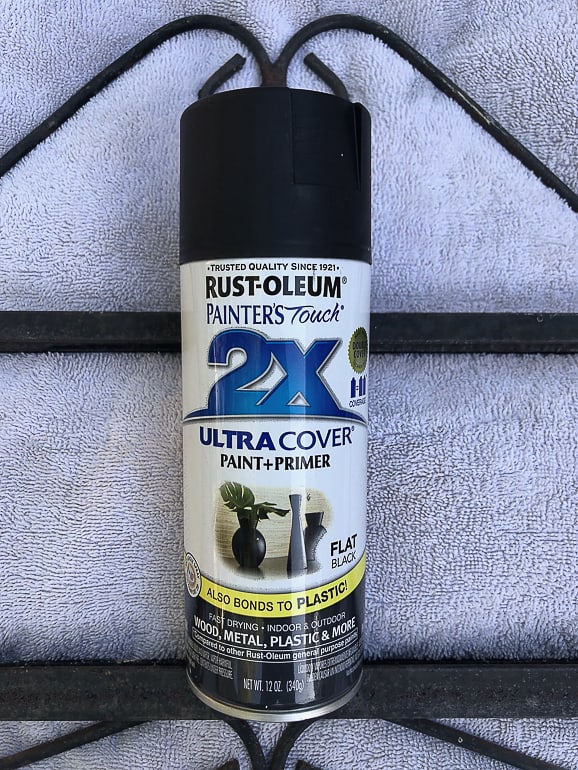 The iron was worn and kind of dull, so I gave it a fresh coat of black spray paint.
Then, Matt cut a piece of thin plywood to fit inside the frame.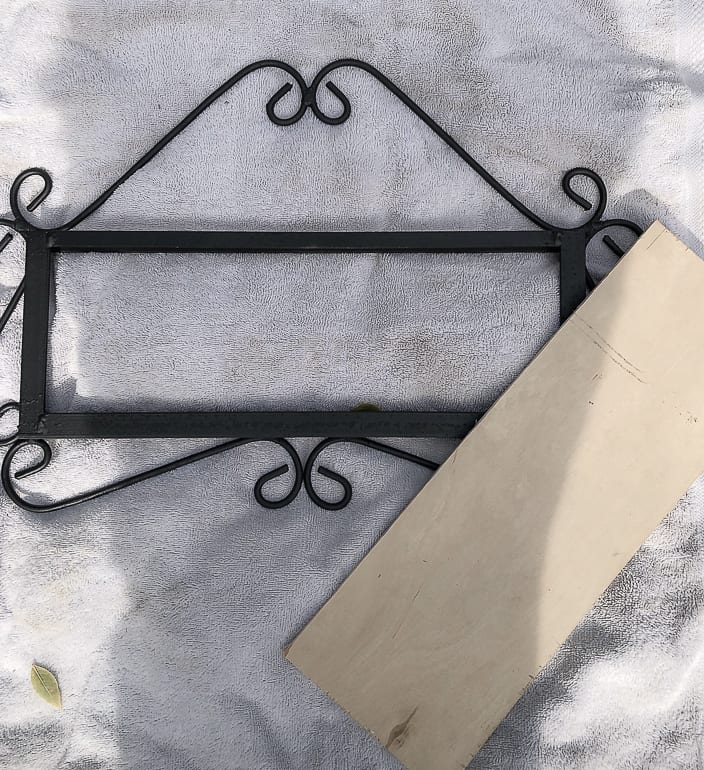 Instead of writing all the steps I did to create this sign, I made a video to show you instead: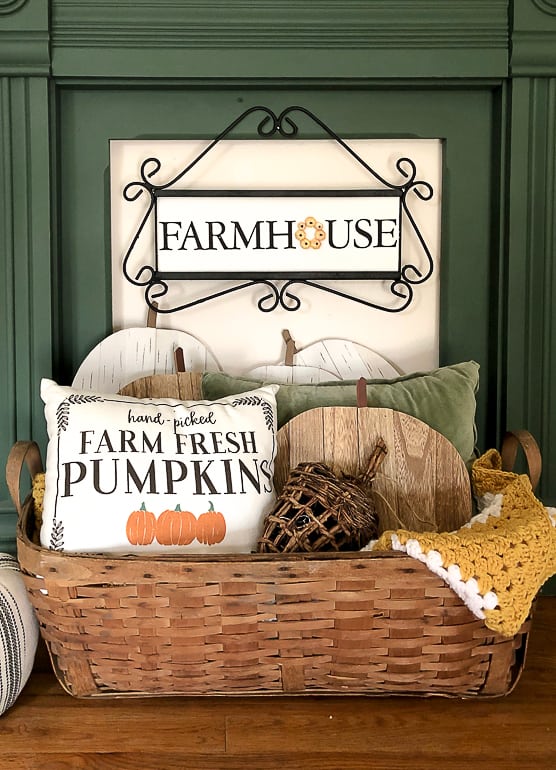 This sign is so CUTE!
I love the way it turned out. In a few short steps, I was able to create a fall sign that was perfect below our faux fireplace mantel in our living room. (You should read the story about this mantel. It cost $2.99!!).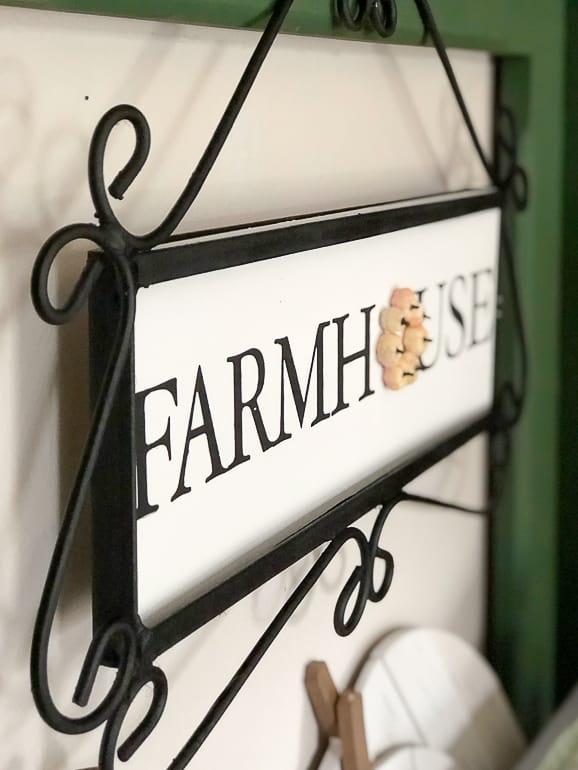 Instead of using the wreaths that came with the Chalk Couture transfer, I wanted to do something else for the "O" in farmhouse.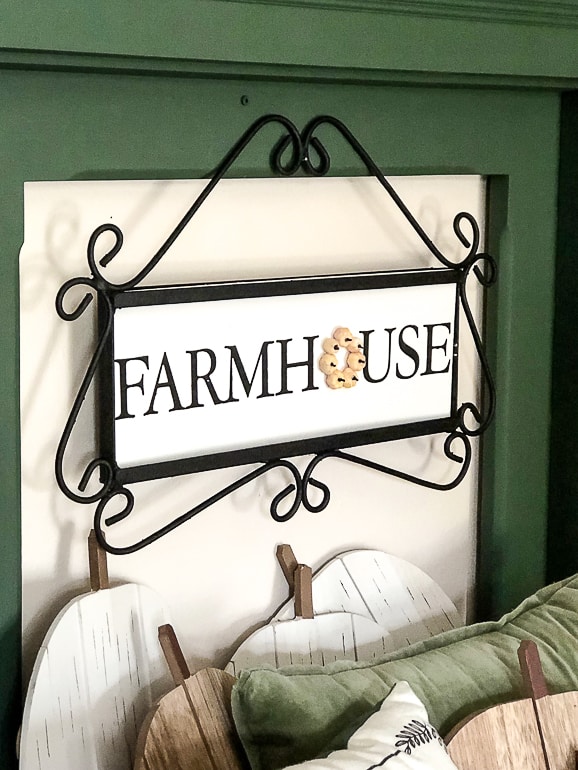 I found fall stems at a thrift store and the sprigs that had tiny pumpkins on them made the perfect "O" on this sign.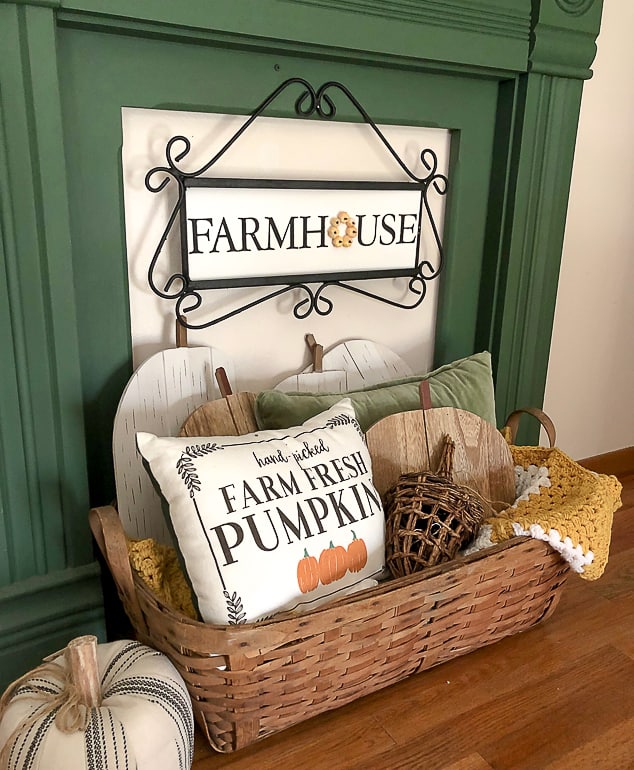 When I got the sign done, I wasn't sure where I would hang it. Then, when I was walking up the stairs, I thought it might look cute above the basket of fall goodness under the mantel.
It fit perfectly! I love it when a DIY project works out like that. I always feel like it was meant to be when it works out like that.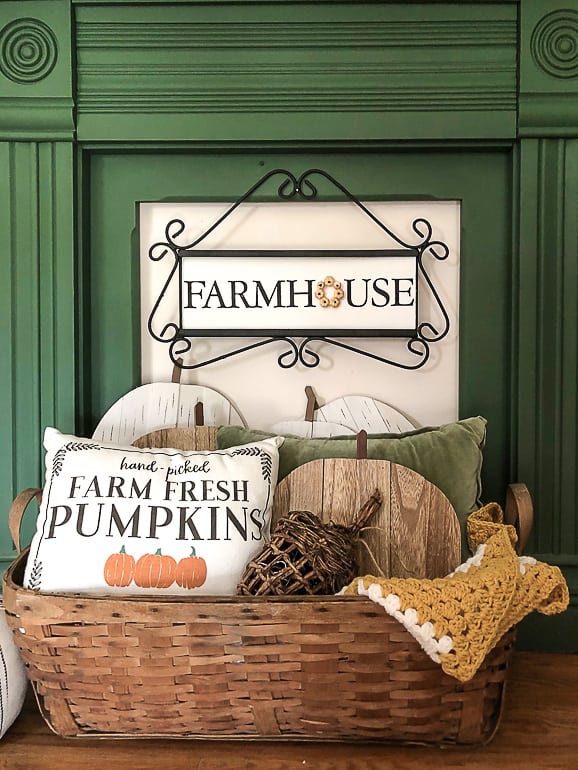 DIY home decor can be so easy and it doesn't have to cost a lot at all.
I want to know if you would have picked up this old, iron sign frame. What would you have done with it?
PIN THIS POST!

If you liked this DIY Fall Farmhouse Sign Make With Chalk Couture, you will also love these CC posts:
DIY Box Made With Chalk Couture
How To Start A Chalk Couture Business
Metal Tray DIY With Chalk Couture