Last week, I took my Instagram and Facebook audience shopping with me and I shared some artificial Christmas trees that were not only pretty, but reasonably priced too. After that shopping trip, I received some messages saying that people have a hard time finding beautiful artificial Christmas trees that didn't cost an arm and a leg. I saw more requests like that and I took it upon myself to do a little digging and put together a post filled with beautiful artificial Christmas trees that cost less than $100.
(I love receiving messages like that because it gives me a great excuse to browse online and see what I can find within a certain budget. If you have a hard time finding certain things, let me know! I will see what I can do!)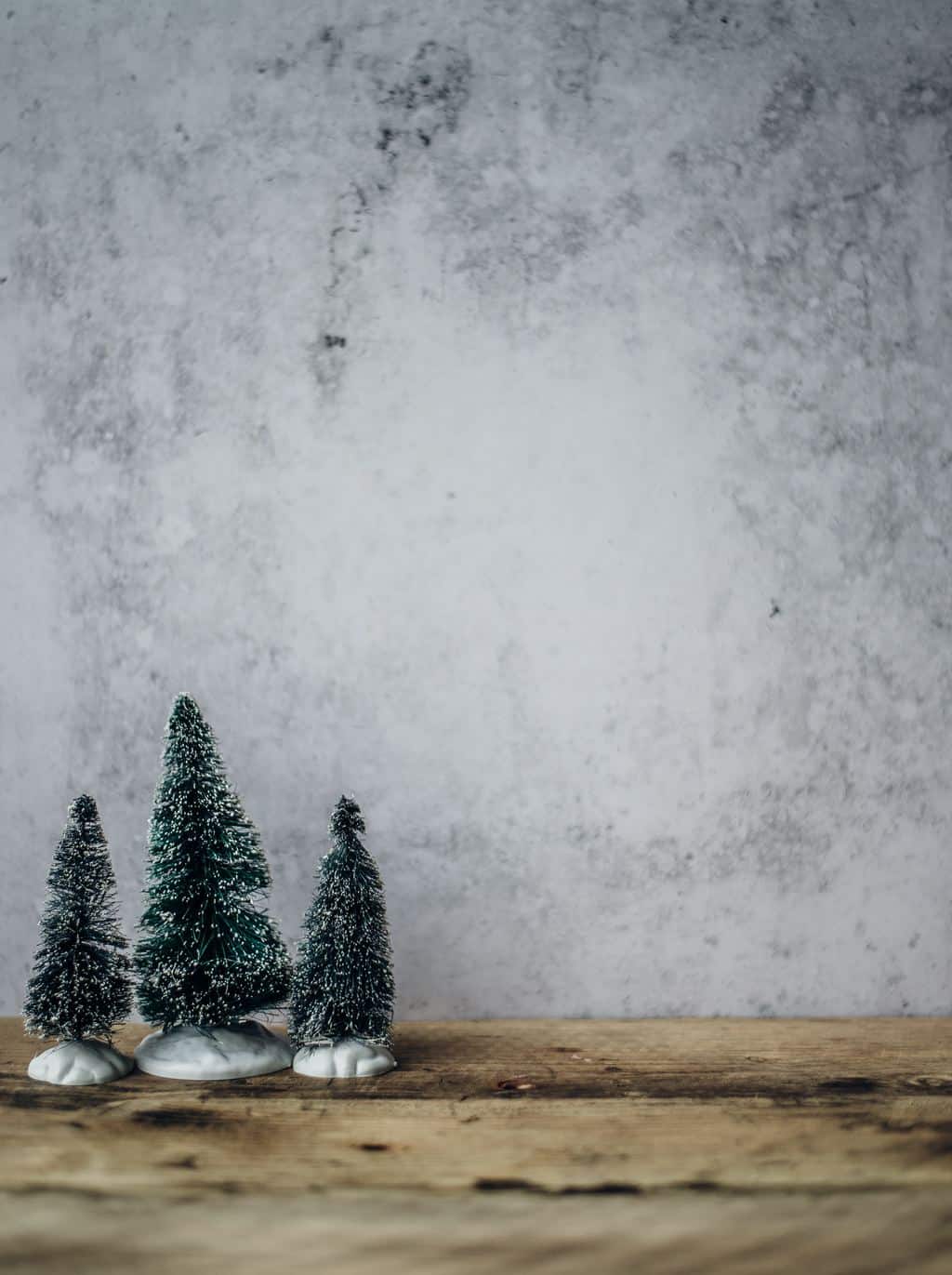 (Affiliate links are used in this post. You can read my full disclosure HERE.)
After searching the interwebs for a couple of hours and trying to find the best options under $100, I created this list of 28 beautiful trees. Christmas trees come in all shapes, sizes and colors so I tried to include a good variety. For some people, they only have room for smaller trees, while others need a tall tree in their living room. I added a mix of both so it will hopefully help people out with any kind of Christmas tree need.
Let's get to shopping, shall we?

We have always had an artificial tree in our house. I grew up with artificial Christmas trees too. Matt grew up with artificial and real trees. The artificial trees have come a long way over the years and finding one that fits what you need and won't break the bank is getting easier and easier.
Do you have a real or artificial Christmas tree each year?
PIN THIS POST!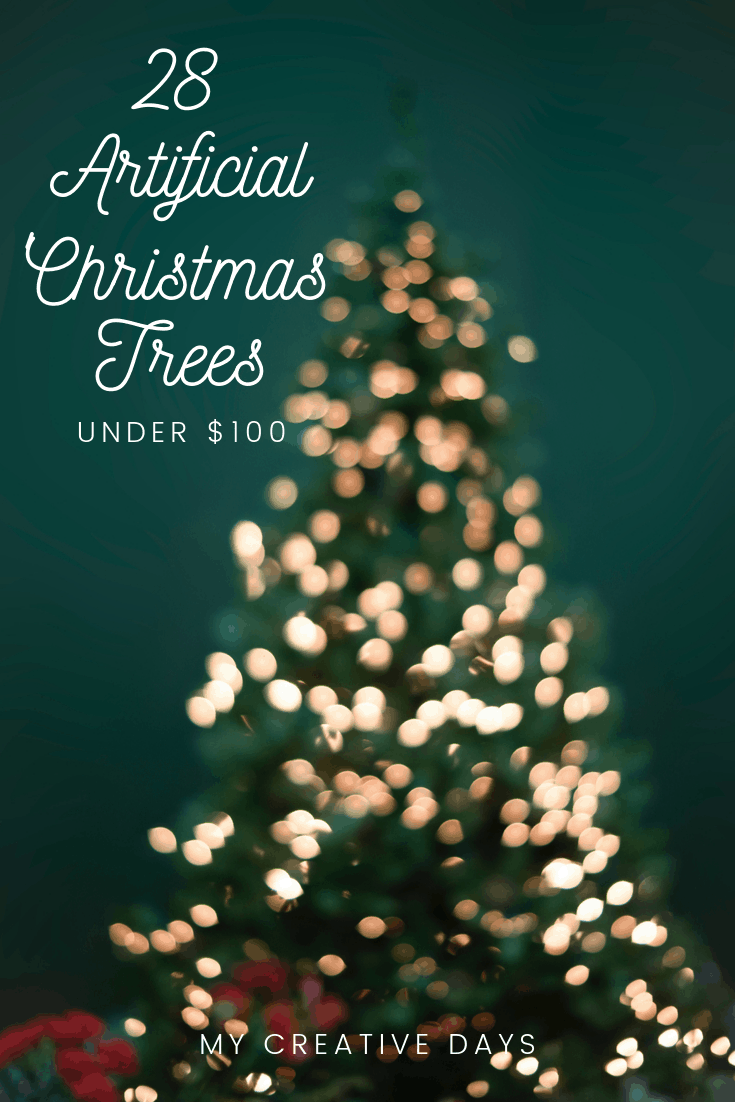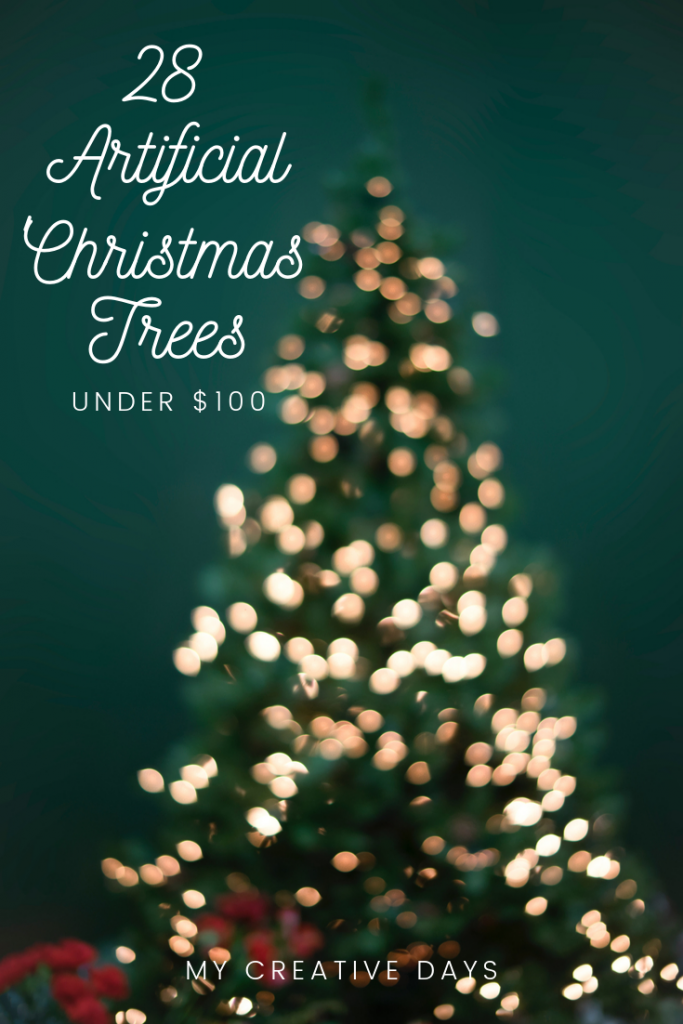 If you liked this Artificial Christmas Trees post, you will also love these Christmas posts:
40+ Last Minute Stocking Stuffers For The Entire Family
90 Homemade Christmas Ornaments