I am crushing hard over how this DIY Christmas tree project turned out! There is nothing more satisfying than DIYing something you saw but didn't want to pay the high price tag for.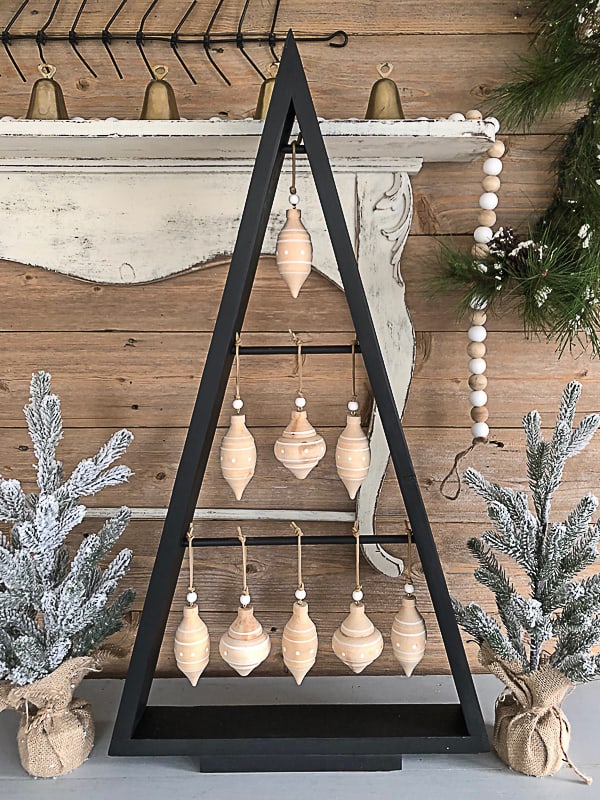 (Affiliate links are used in this post. You can read my disclosure HERE.)
This idea came about when Matt and I were at our weekly coffee shop "meeting". (Matt and I have been trying different coffee shops in our area, rating them and sharing the experience on my Instagram page. You can follow me HERE. Everyone loves coming along with us and we would love to have you join us too!). We started the weekly meetings as a way to come up with projects and ideas for the blog and our Facebook live videos. Our minds are always running with ideas so we needed a set time during the week when we can sit down and organize them all.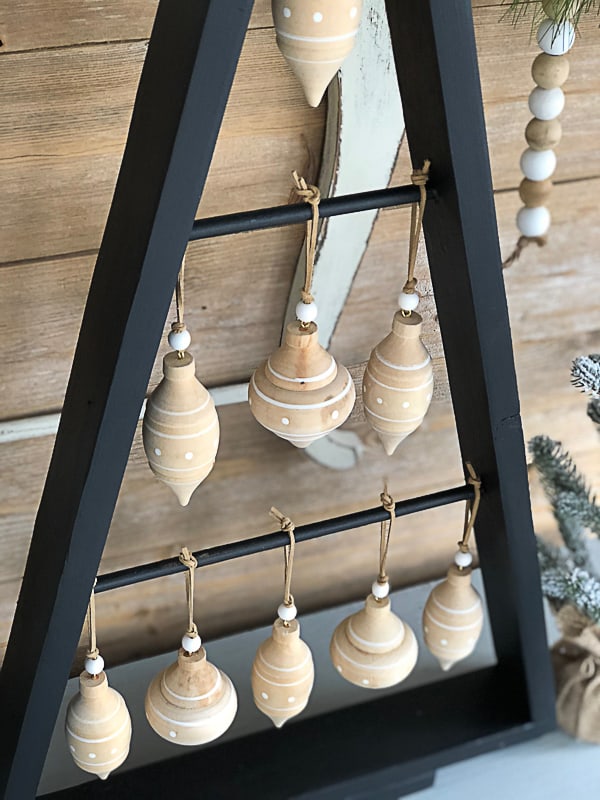 I came to Matt with this DIY Christmas tree idea after seeing this one online. I didn't like the metal version and I hated the price tag. We could come up with a different version that would look great and cost a lot less. In fact, we were able to use scrap wood and dowels we had in the garage so it cost us nothing besides the ornaments I fell in love with.
Supplies Used To Make The DIY Christmas Tree:
Scrap 2 1/2″ wide boards (or cut boards down to the size you like)
Black Paint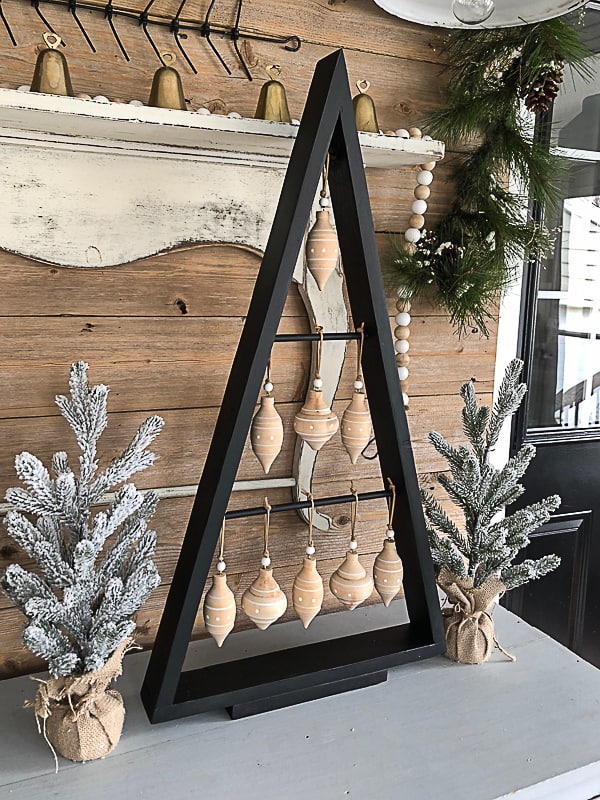 Here is a video to show you how we put the DIY Christmas tree together:
Once we had the tree together and the adhesive had dried, we sanded down all the wood, and then it was time for paint. With any painting project I do, big or small, I grab my

Zibra brushes

. They make easy work of all of my projects. It is amazing to finally have a paintbrush made for DIYers like me!
I chose black for the tree. I didn't have regular black paint on hand so I used black chalkboard paint that I did have.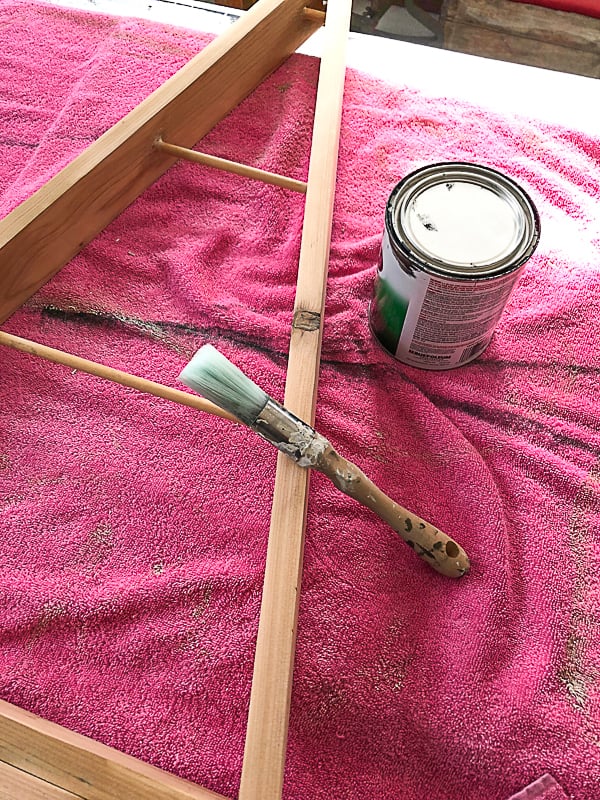 Like I said in the video, I wasn't planning on using this DIY Christmas tree for ornaments. I thought it would make a cute Advent calendar. Then, while shopping at Target, I found amazing wood ornaments and the plan changed. I wanted the ornaments to be displayed in a way that would make them stand out because I loved them that much.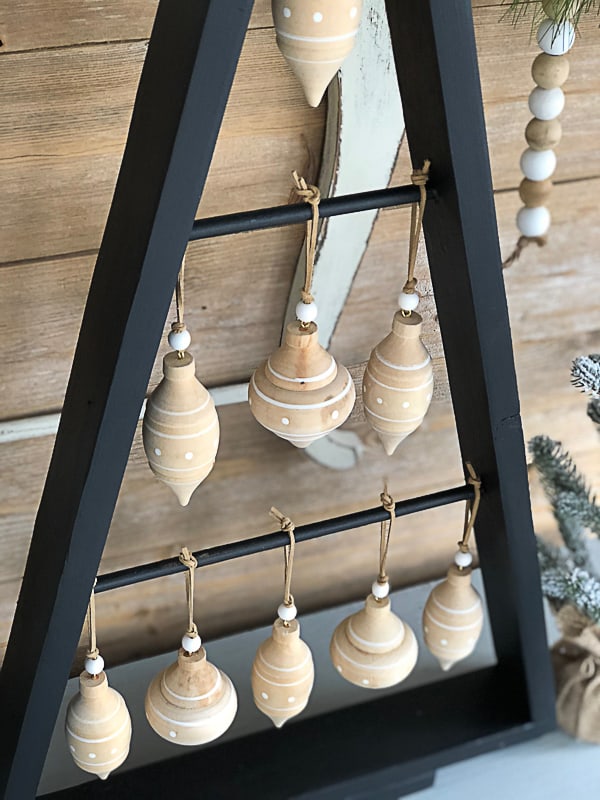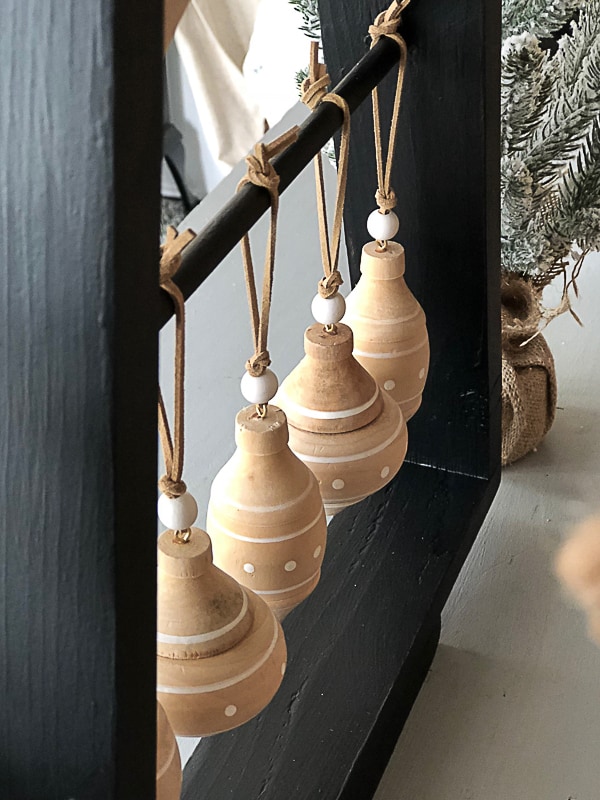 The ornaments made the tree. It was like we made the tree for the ornaments.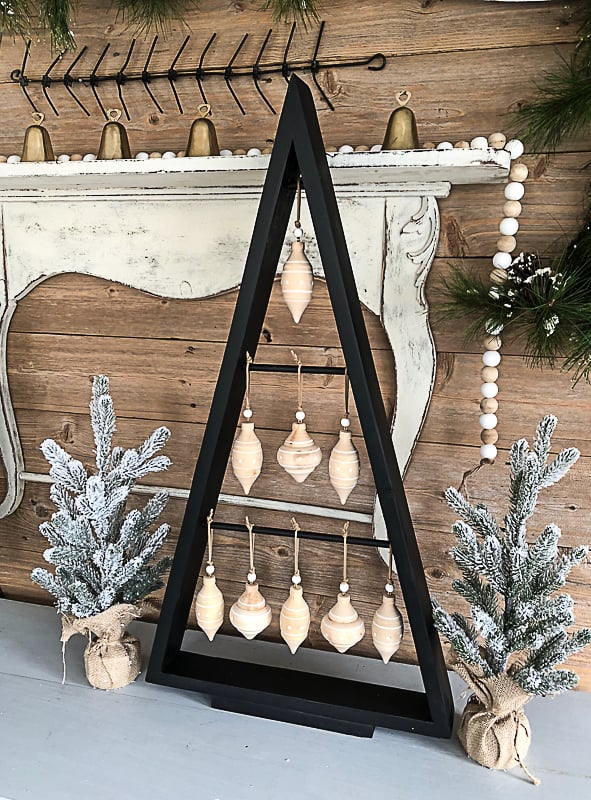 I think it would be super cute to make a few of the trees in different sizes. I liked the way it looked before we added the dowels too. So many things you could do with this simple design.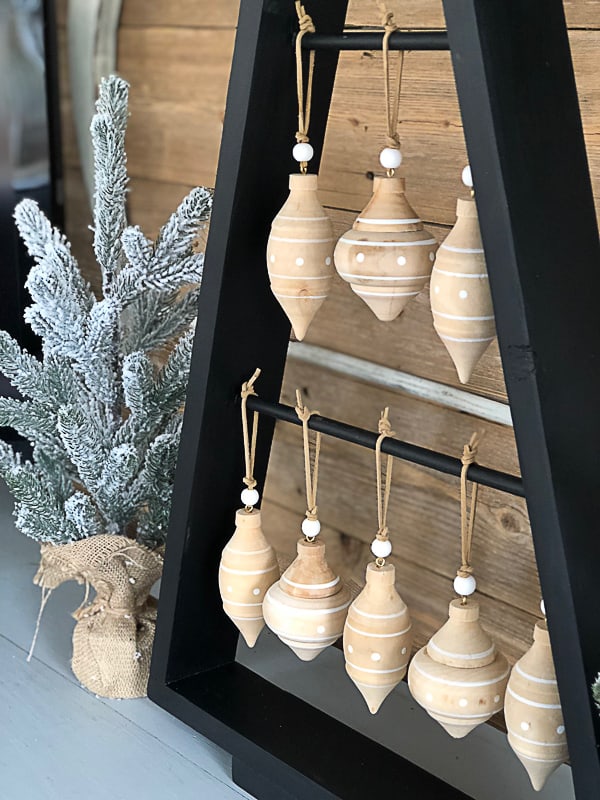 I am thinking about heading to Target and picking up a few more of the

ornaments

to put on our big tree this year. They are timeless and go with any style – even when you change your mind every year. 😉
Do you have favorite ornaments you would hang on this tree? Would you use it for something else?
PIN THIS POST!


If you liked this DIY Christmas tree post, you will also love these Christmas projects:
Thrifted Christmas Decor For Your Home
DIY Embroidery Hoop Christmas Ornament