What is better than old maps and salvaged architectural pieces? Nothing, right? What about putting the two together to make a DIY Architectural Wall Map for your home?!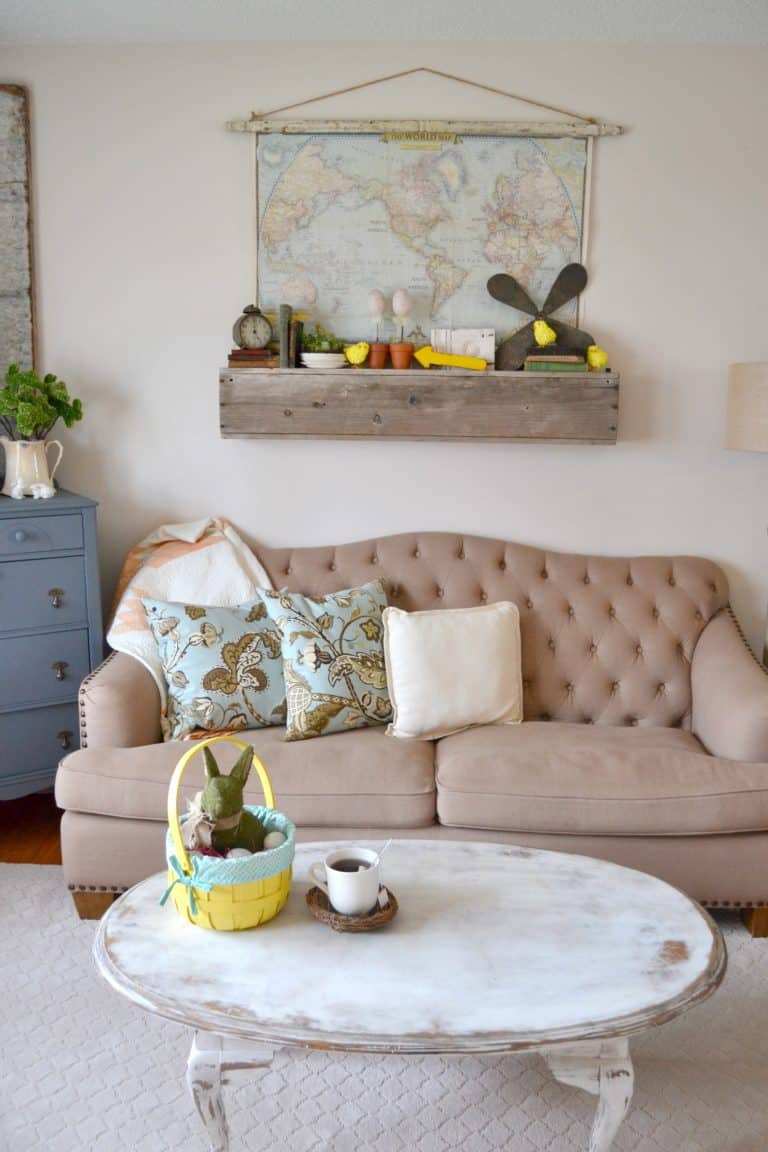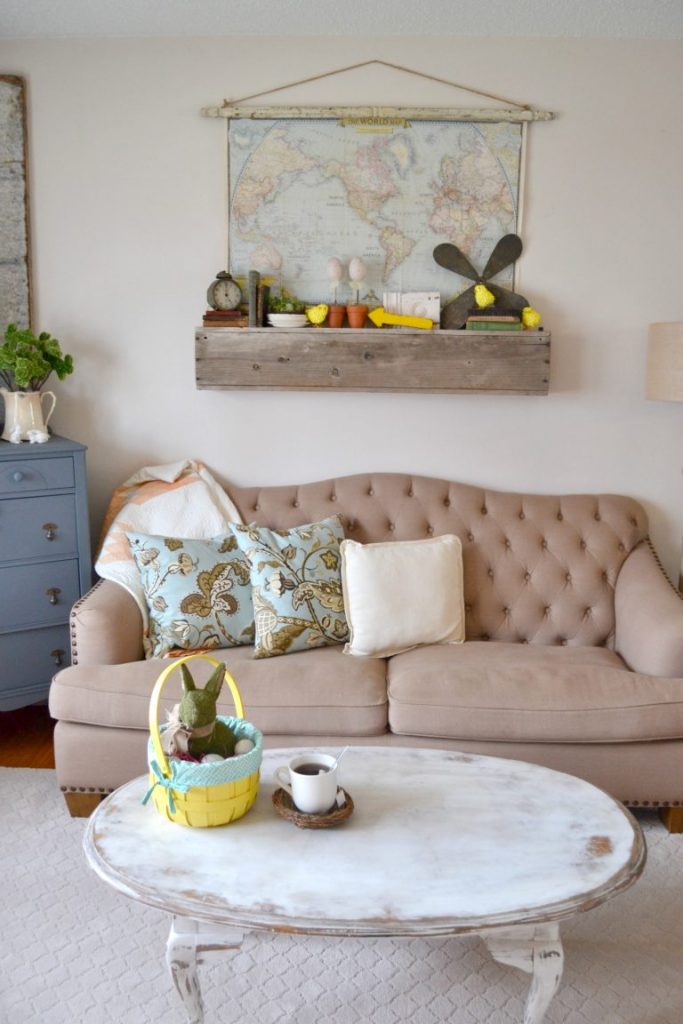 I mentioned in my Painted Gray Dresser post that I have been wanting to change some things in our living room and behind our sofa has been on my mind for some time. I wanted to add something substantial there without spending a ton of money (of course). I am hoping to find something that will work perfectly this spring or summer, but for now, this DIY Architectural Hanging Map is fitting the bill.
Whenever I am out on a hunting adventure and can find architectural pieces and old maps that aren't too expensive, I pick them up. I found this pair of corner pieces at a yard sale last year. The man at the sale said they came out of an old house he renovated years ago.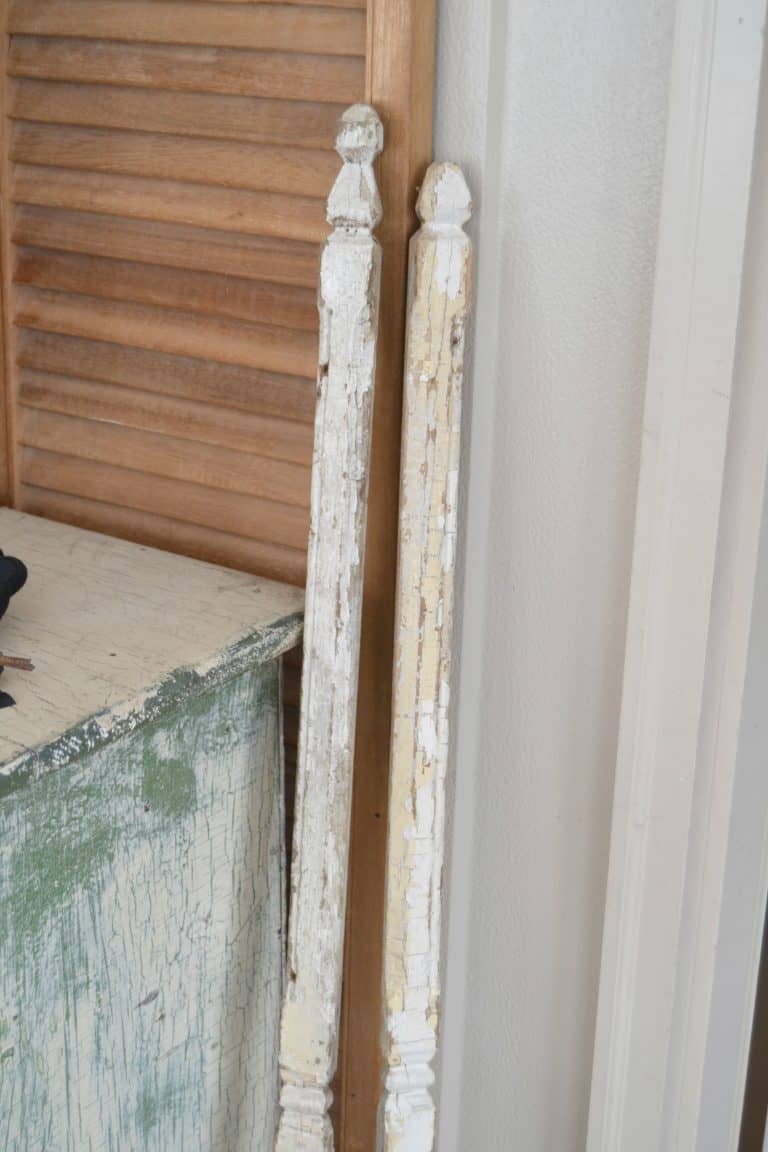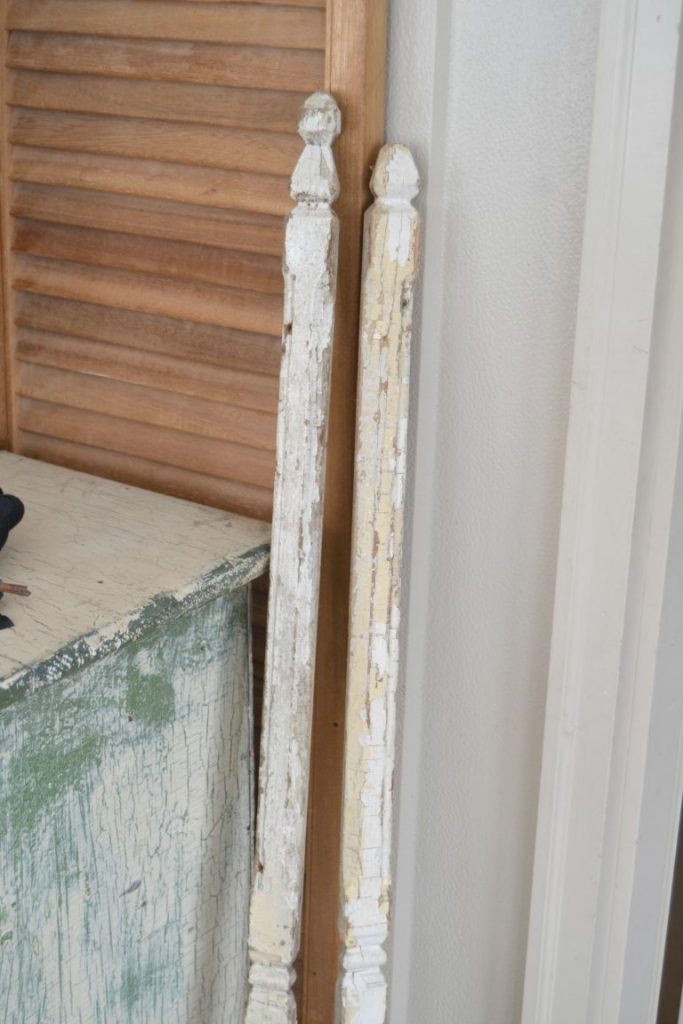 These corner pieces were perfect to hang a map on because they had a "lip" to staple the map to on the back.
I started this project by tea staining one of the maps in my stash.
It wasn't an old map so I wanted to "age" it a little bit.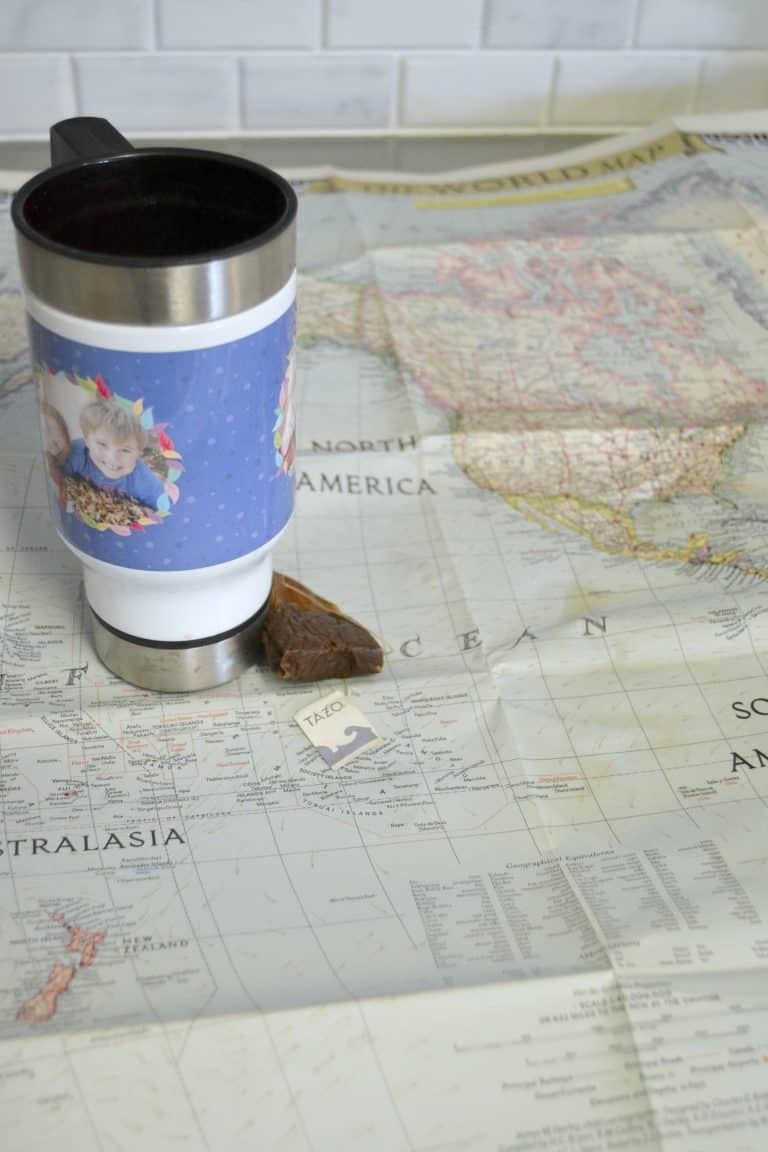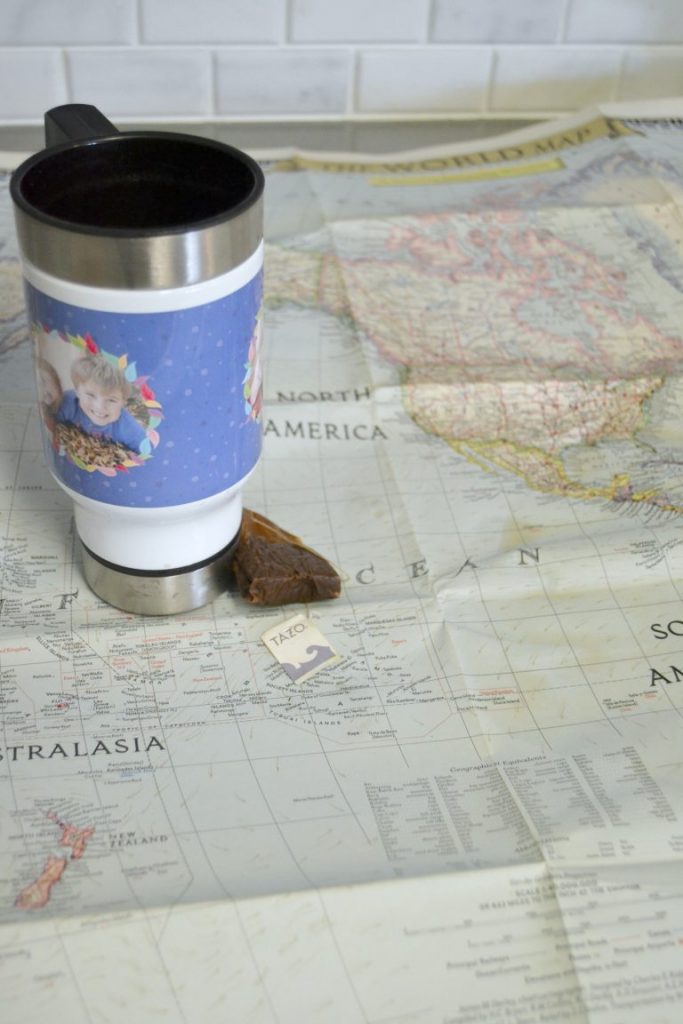 (I could have sworn I took a picture of the back of the corner pieces and how we stapled the map to it, but after going through my camera six times without finding any pictures, I don't think I did. UGH! Sorry about that.)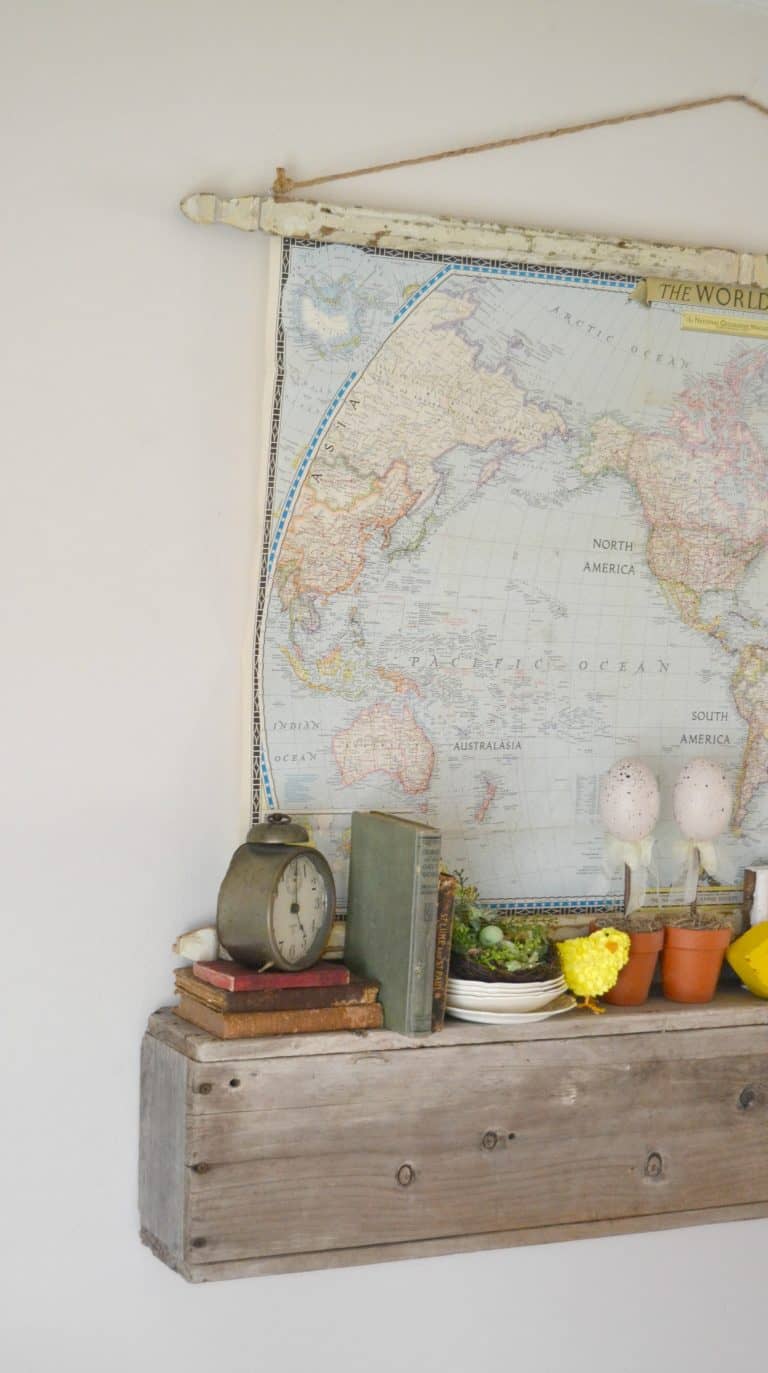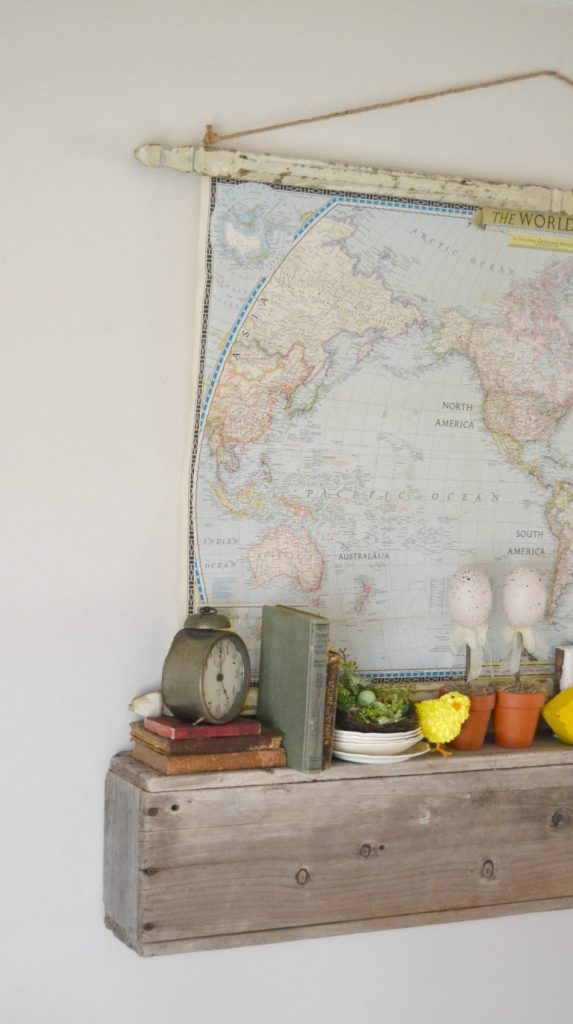 (Affiliate links are used in this post. You can see my full disclosure HERE.)
All I did after tea staining the map was staple it to the architectural pieces using a heavy-duty stapler (one of my favorite DIY tools) and then I added jute twine to the top piece using eye hooks.
That's it! Easy peasy and done in about thirty minutes!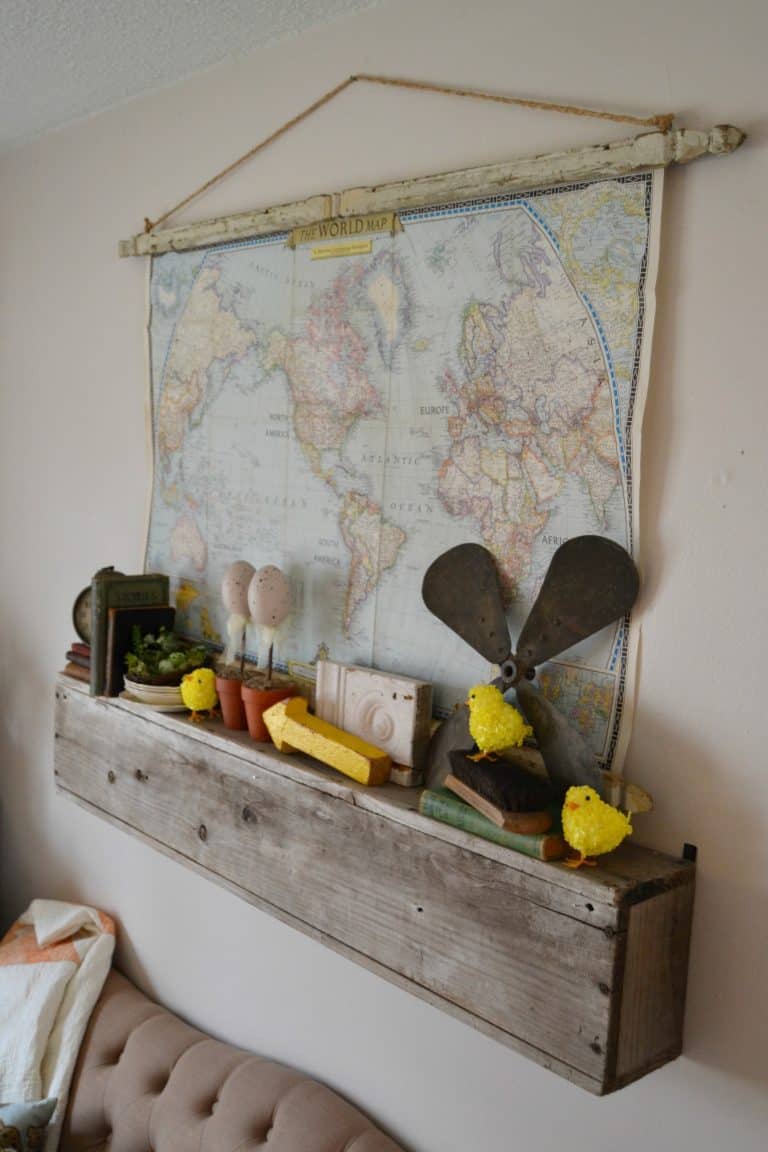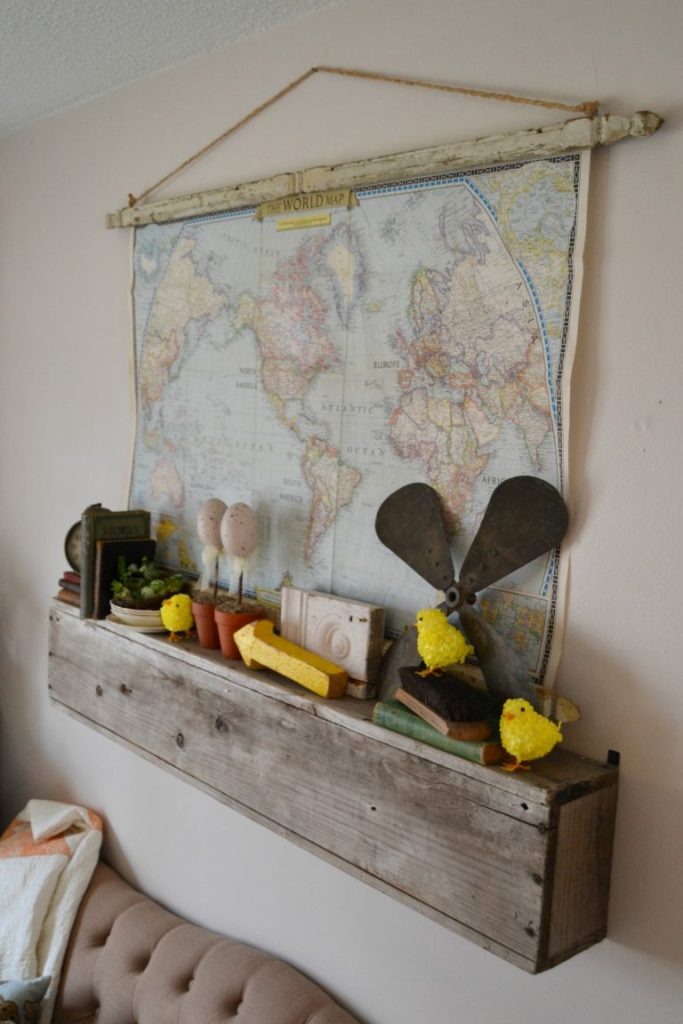 The hanging map really fits over our faux mantel well.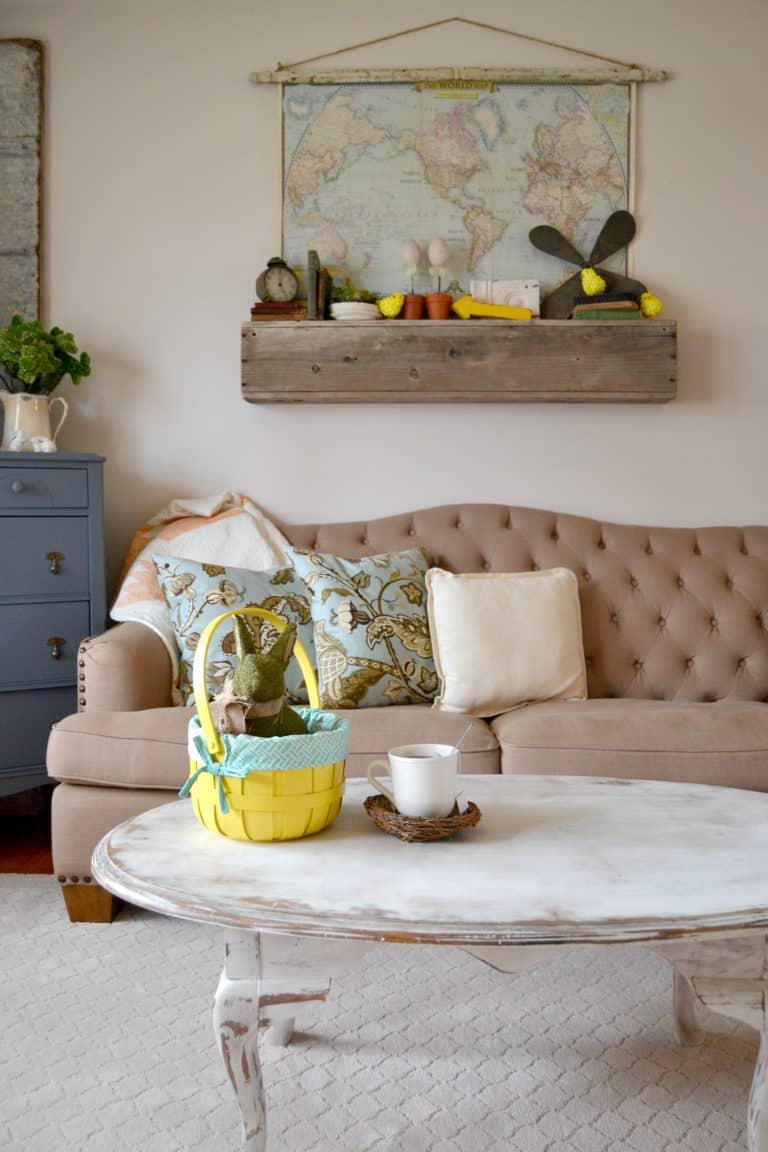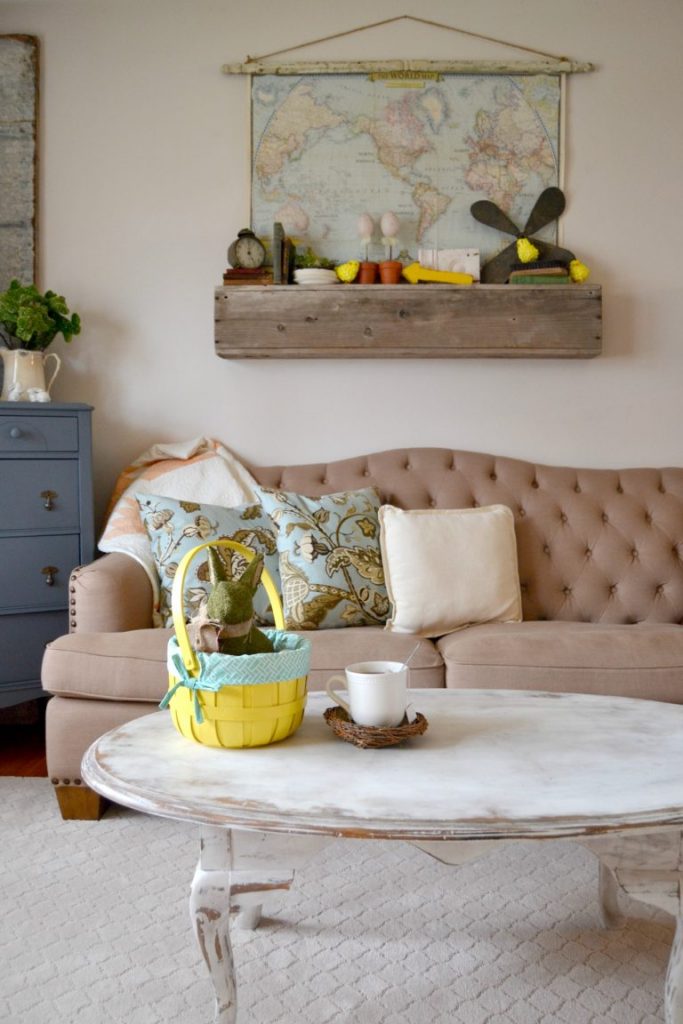 After we hung the map, I started adding a few Easter decorations around the house.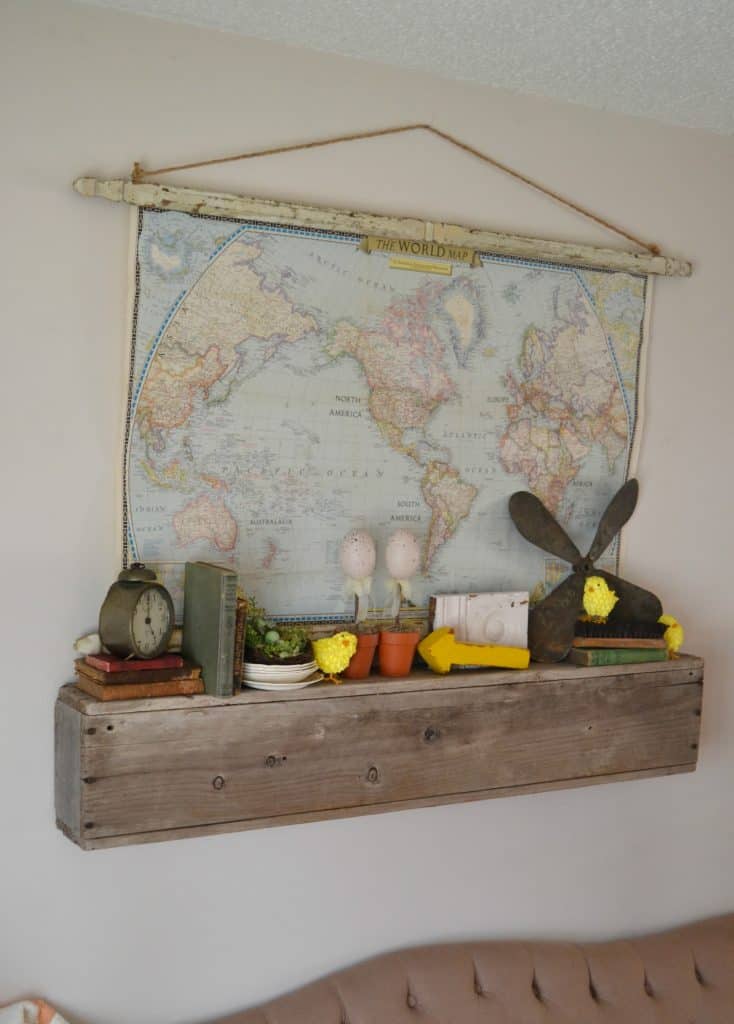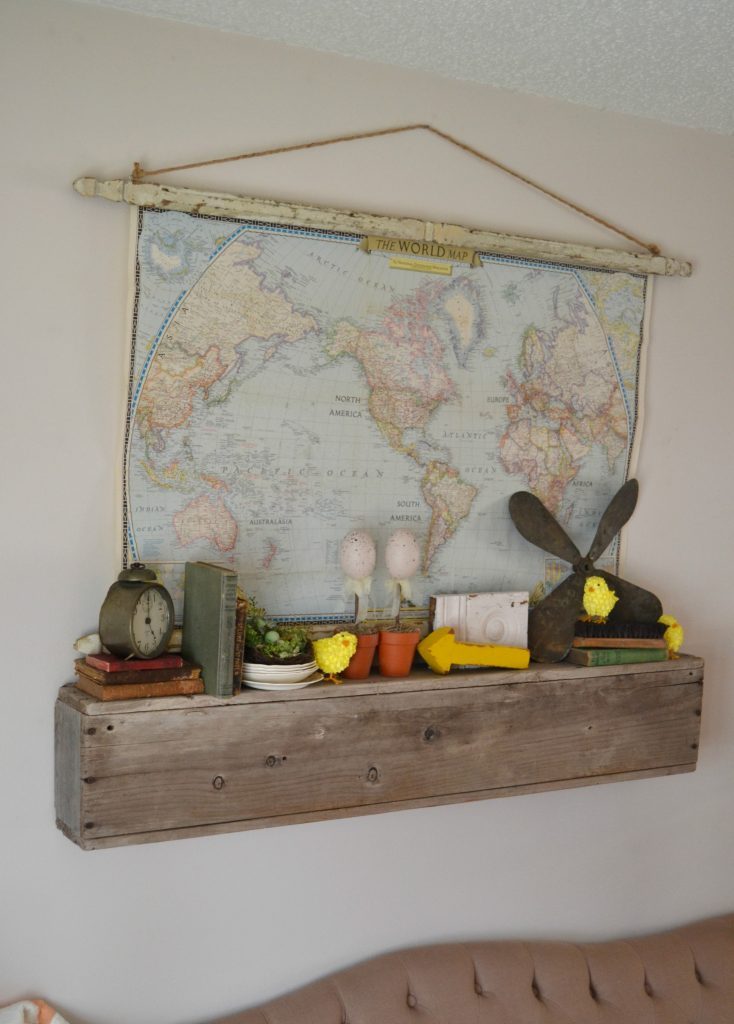 I had to share this little basket I put together for $1.58.
Yep, it cost $1.58! (I get excited about decorating on the cheap!).
The rabbit was a TJ Maxx clearance find last year for 70¢ (yes, some of the green has been rubbed off his ear, but I didn't care. I can easily paint it and will hopefully get around to that soon. If not, I am not going to stress about it 🙂 ). The basket was a thrift store find for 88¢ and the ceramic Easter eggs were a curbside pick-up…… FREE!
Like I said earlier, I have wanted to fill this "void" on this wall for a long time and I just kept coming up empty-handed. Sometimes, I think I just need to remove everything from each room and rearrange. Other times, I feel like I need to wait for yard sales to start up again and find something new and amazing. Whatever it is, it will happen and I will figure it out. It takes time and this DIY Architectural Hanging Map was what my time and budget wanted to allot right now. I always get like this after a long winter. Being cooped up makes me want to refresh the entire house!!!
If you don't want to make your own, I found some beautiful wall map ideas online:
PIN THIS POST!


If you like this easy DIY Architectural Wall Map project, you will also like these projects: