Are you lucky? When people ask that question, I often think about all the things that make me "lucky". The important things. The things that really matter. When I heard about this St. Patrick's Day hop, I really wasn't sure what I would do for it. I don't decorate for St. Patrick's Day and I didn't have a project idea planned for the holiday. Even though I don't decorate for it, St. Patrick's Day has always been fun around our house.
The kids look forward to the tricks the leprechauns will play on us and we have made many traps for those little guys throughout the years. With nothing really inspiring me, I left it alone until a great idea came to me. Then, Matt came home with this little number and I knew I was making a wood sign for this blog hop.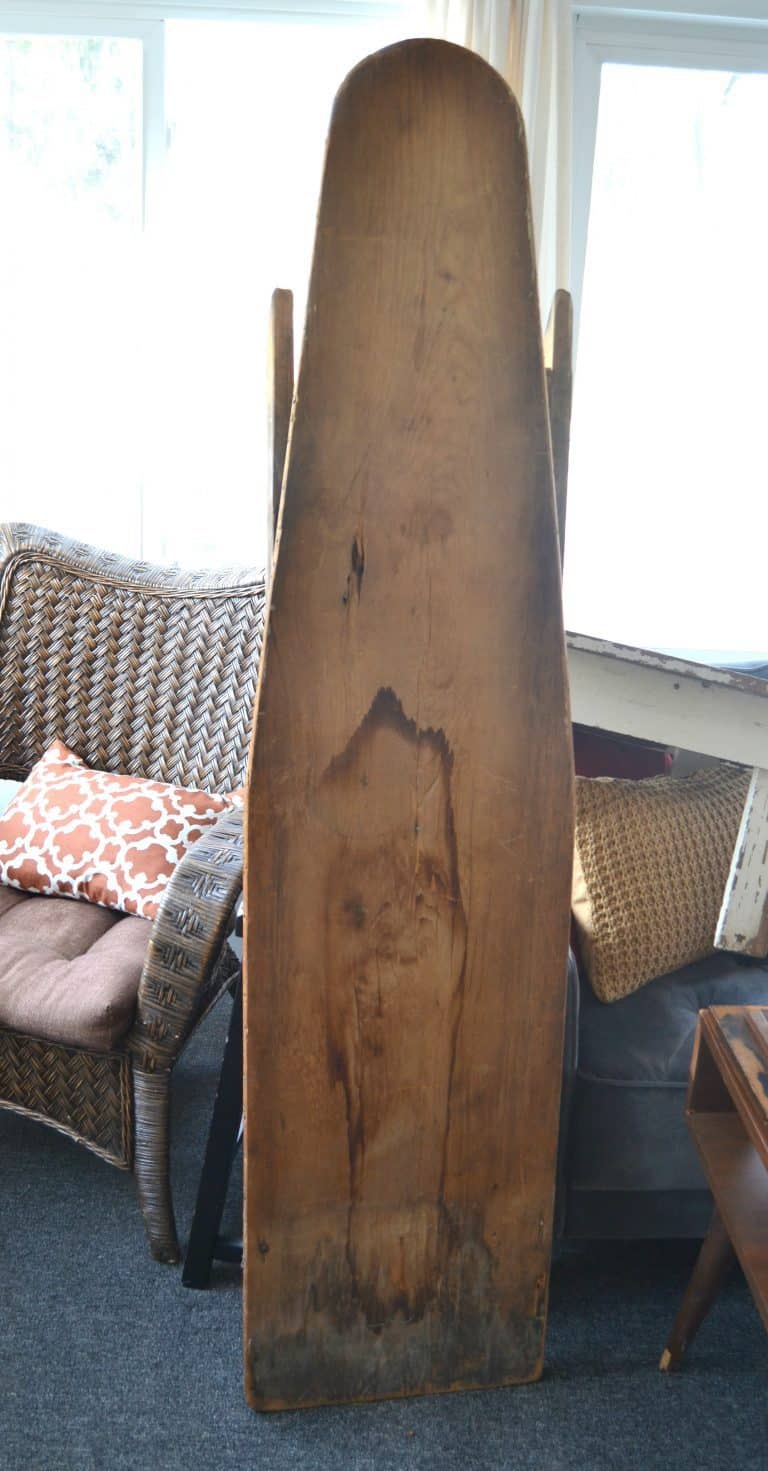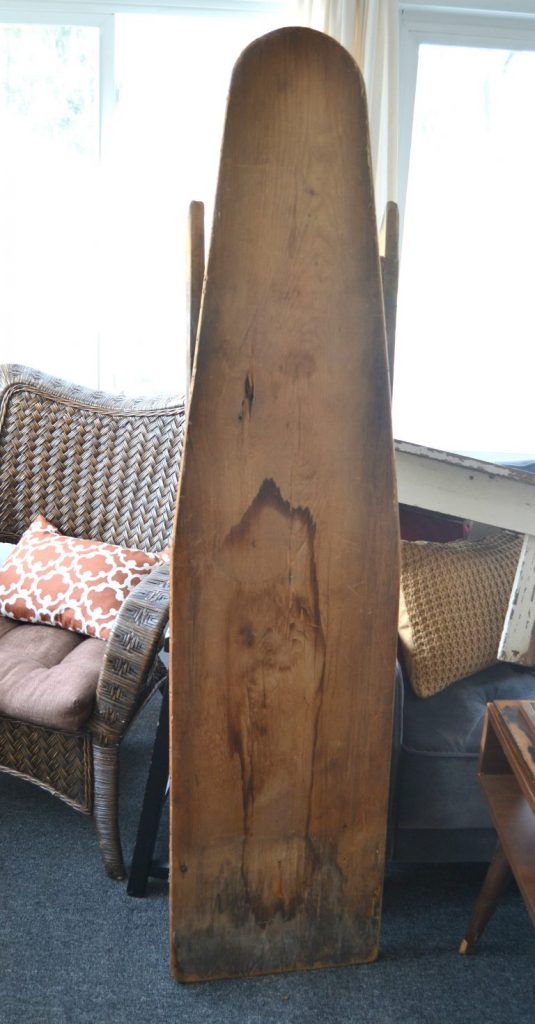 (Disclaimer: Don't judge the furniture pile up in our porch in this picture. 😉 For awhile, I felt like I didn't have any projects to work on and then we found a bunch of things all at once. Since it was so cold out at the time, our porch was the holding grounds for a bit until I got around to them all.)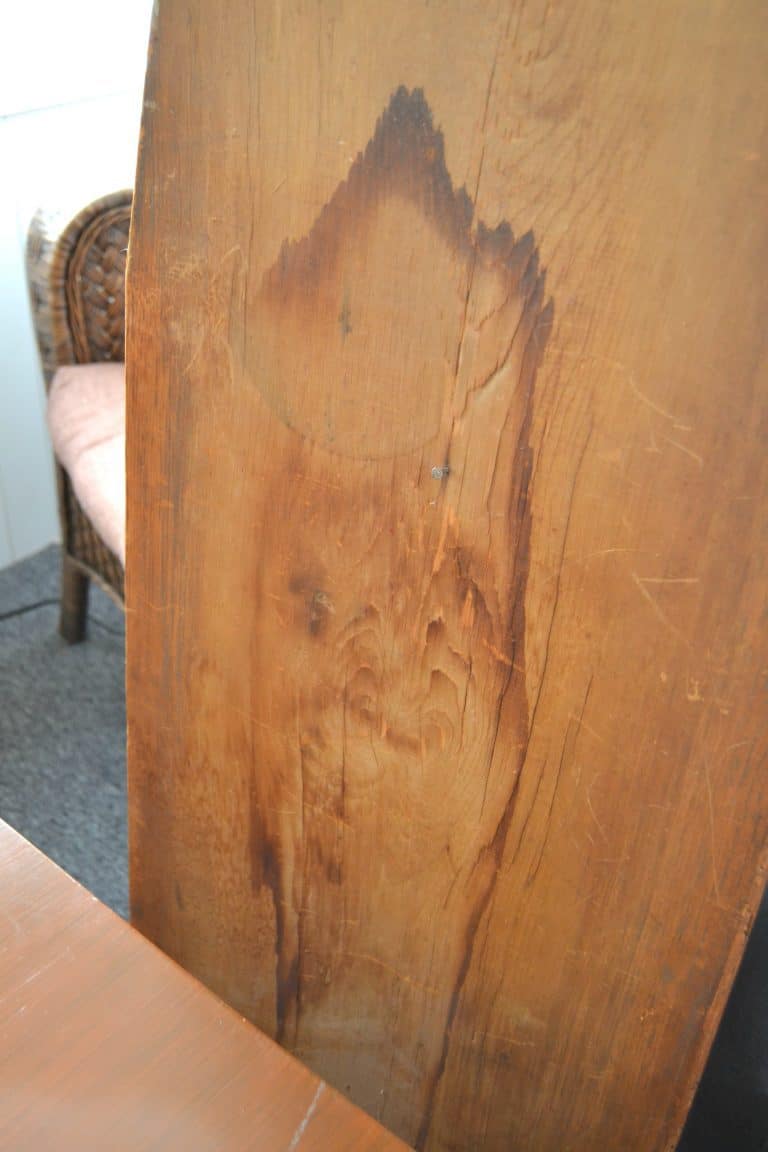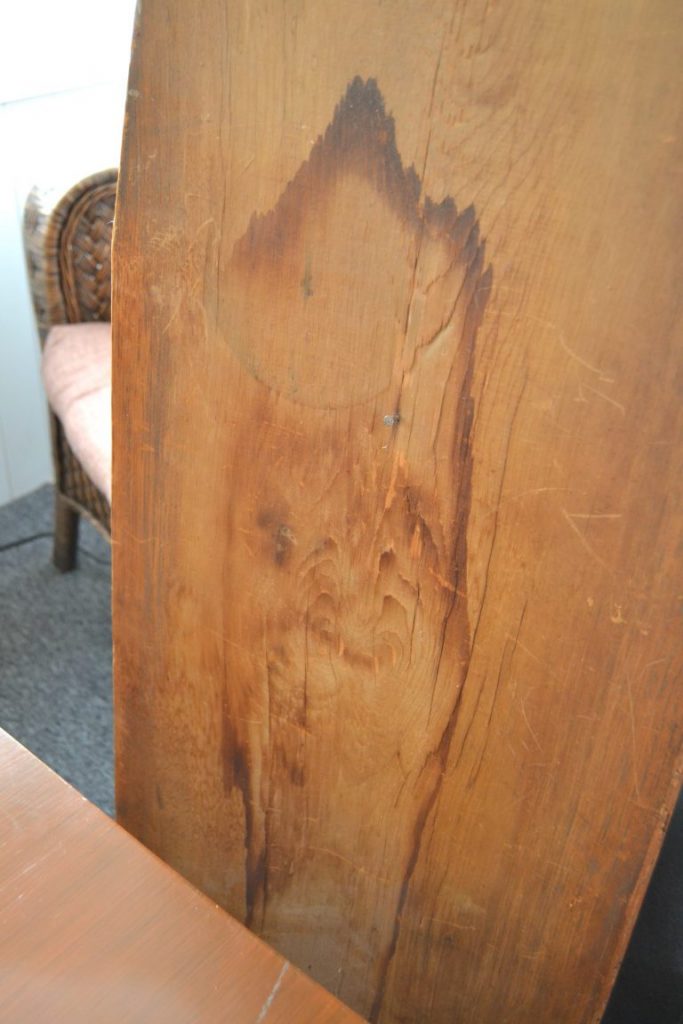 I love old, wood ironing boards and this one was no different. It was a lot bigger than any I have seen which made it the perfect candidate for a wood sign.
I have had a saying in my head for a while and didn't know how I was going to showcase it. It is all about being "lucky" which made it exactly what this St. Patrick's Day hop needed.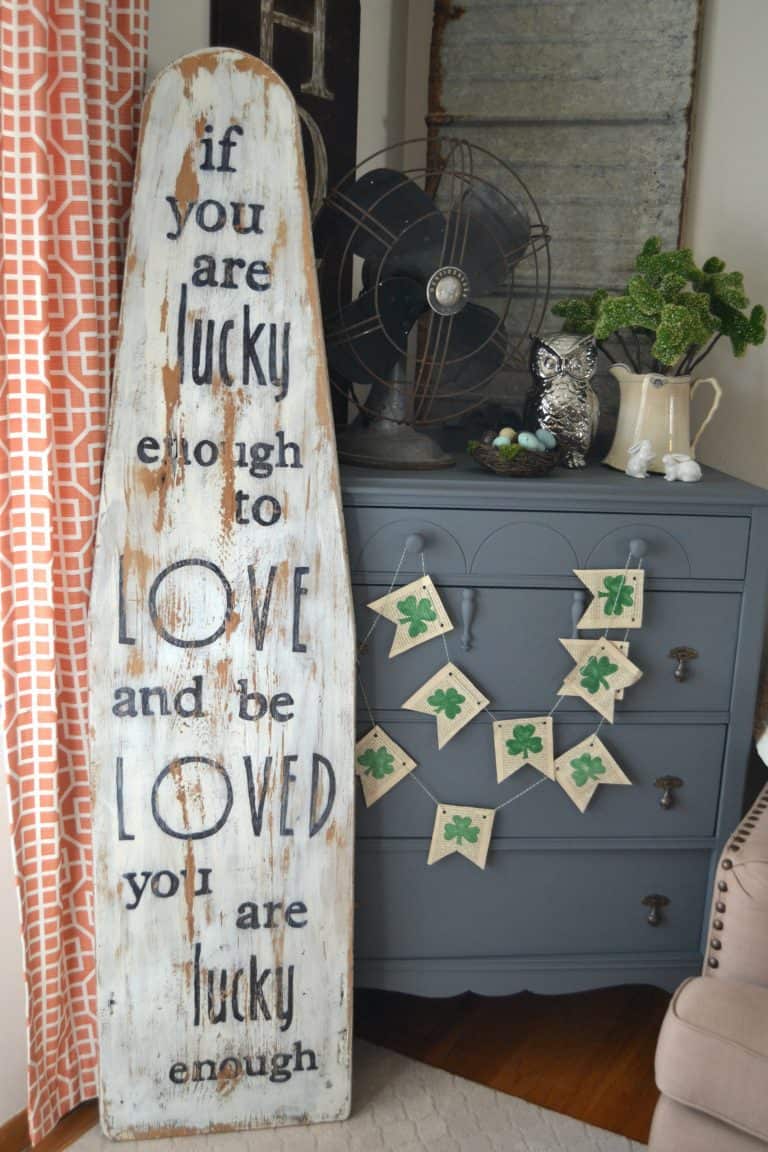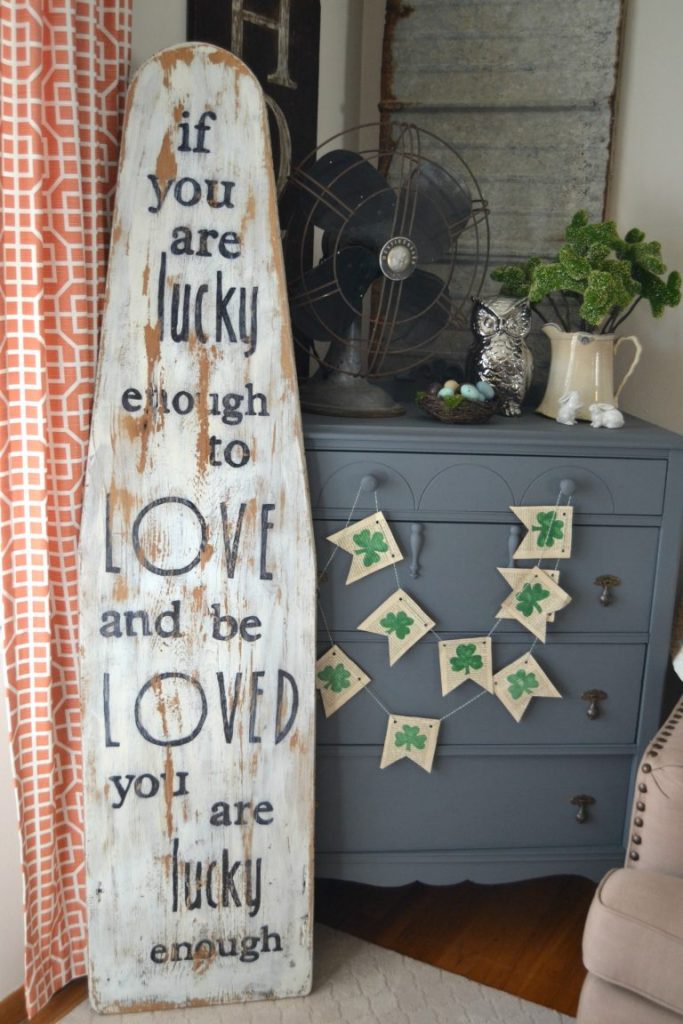 (Affiliate links are used in this post. You can see my full disclosure HERE.)
This project could not be any easier. Signs like these are time-consuming, but they aren't hard.
The first thing I did was take the legs off this ironing board. Then, I painted it white.
Next, I used my Cricut machine to cut out the letters for the words.
I didn't want this wood sign "perfect". I wanted it to look handmade so I didn't stress about getting the letters and words lined up perfectly. (Taking that approach to your projects removes a lot of stress and anxiety and makes the process a lot more fun.)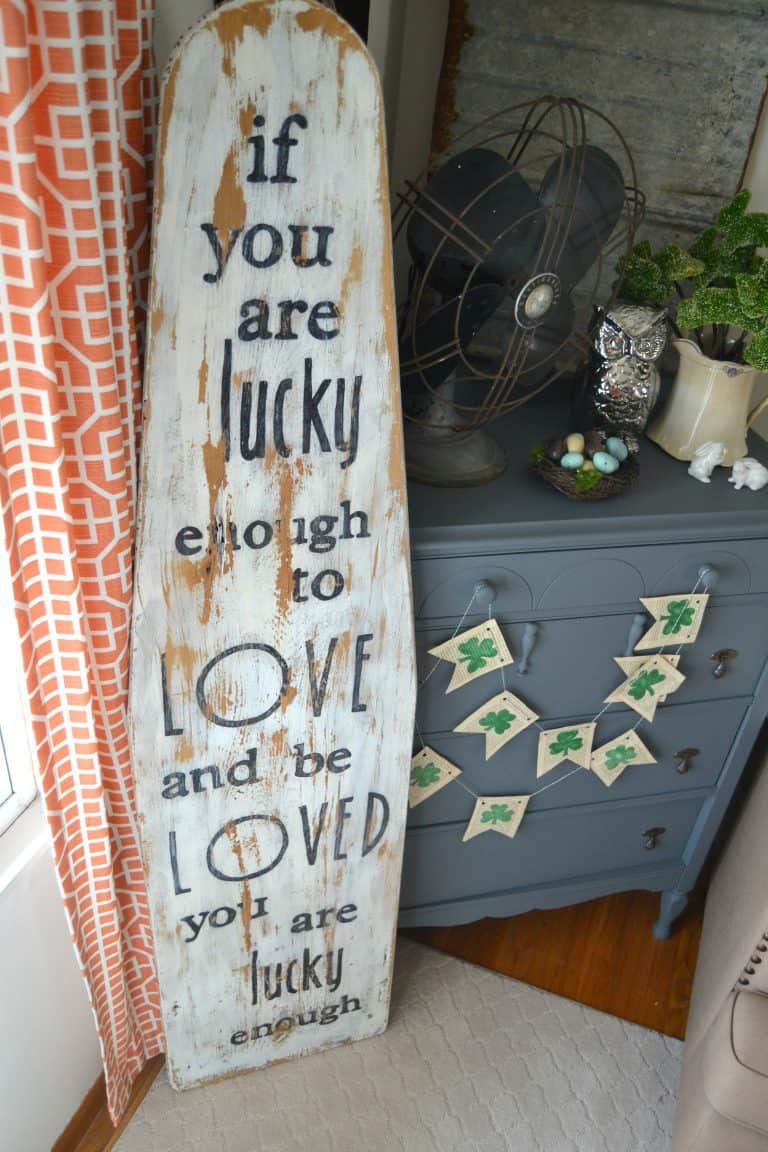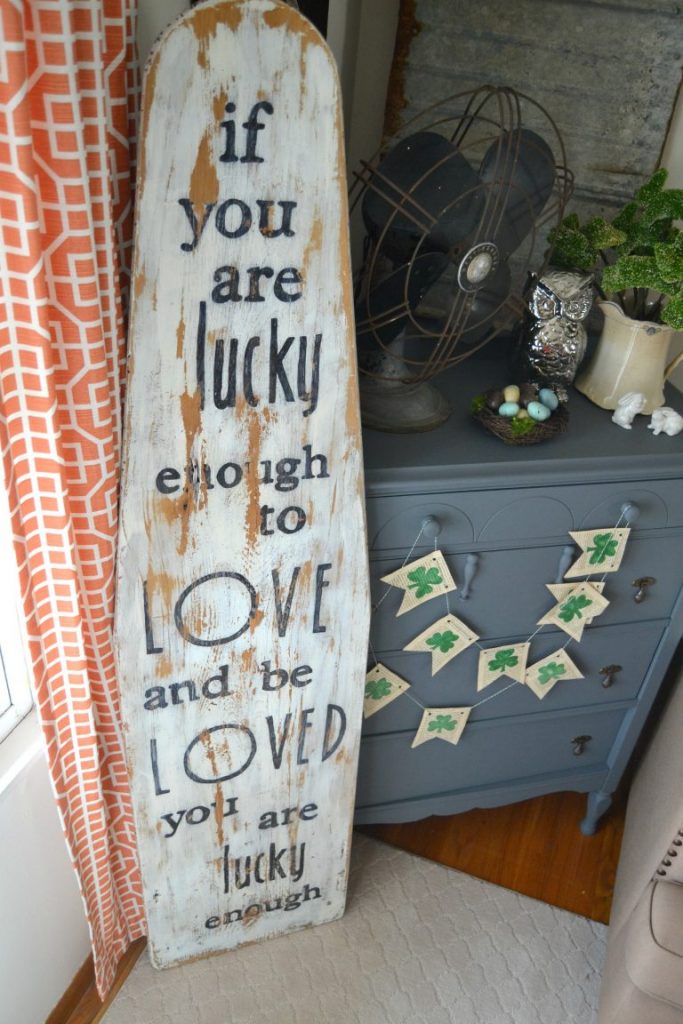 How great is this saying?!
"If you are lucky enough to love and be loved, you are lucky enough".
I made a shamrock banner from old book pages that was a fun addition to this gray dresser. It doesn't take a lot to add a little bit of each holiday to your decor.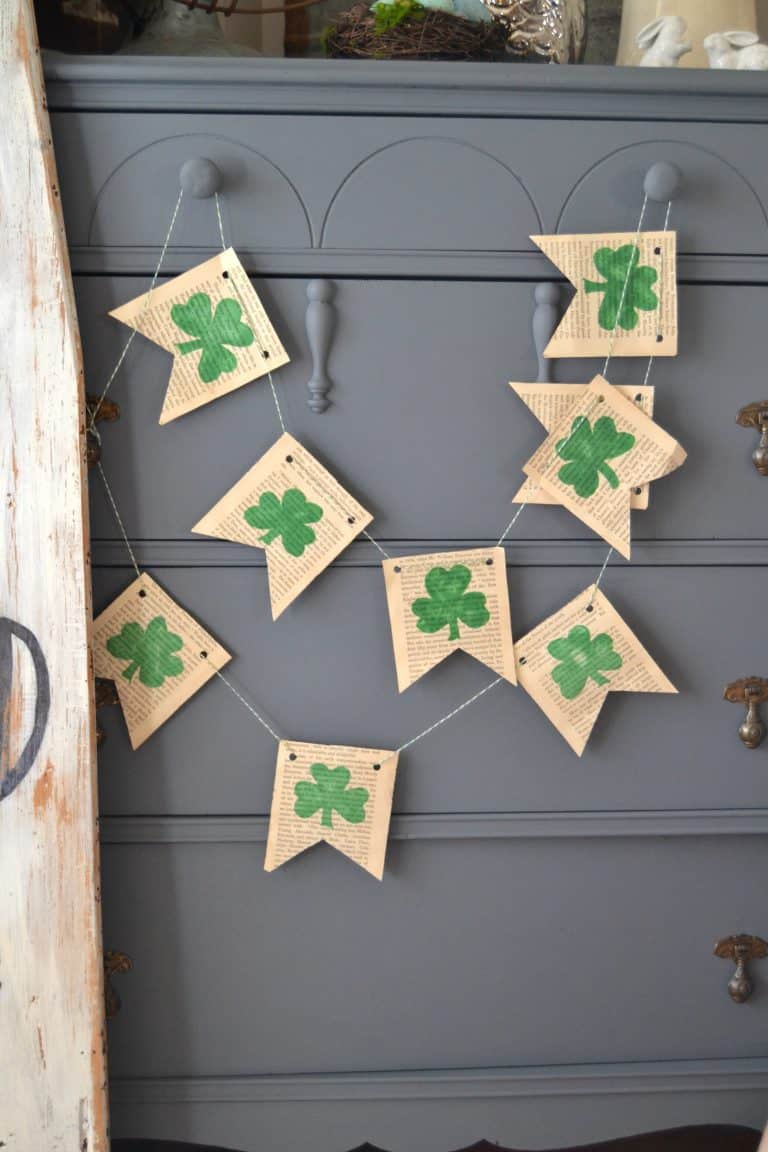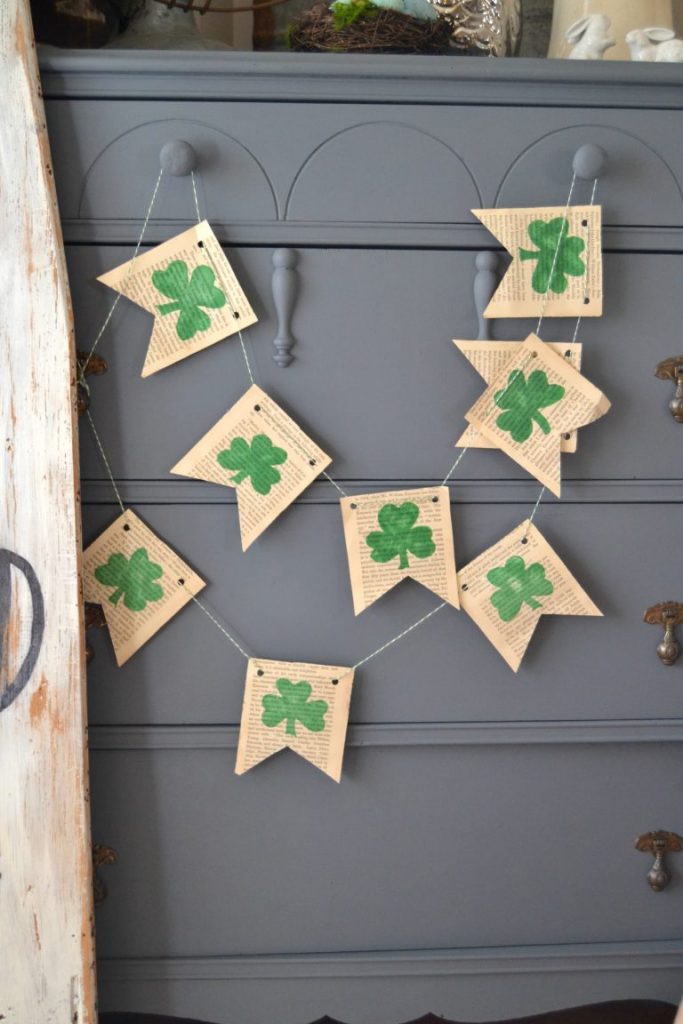 So, even though this isn't screaming "St. Patrick's Day", this DIY Wood Sign works because of the message.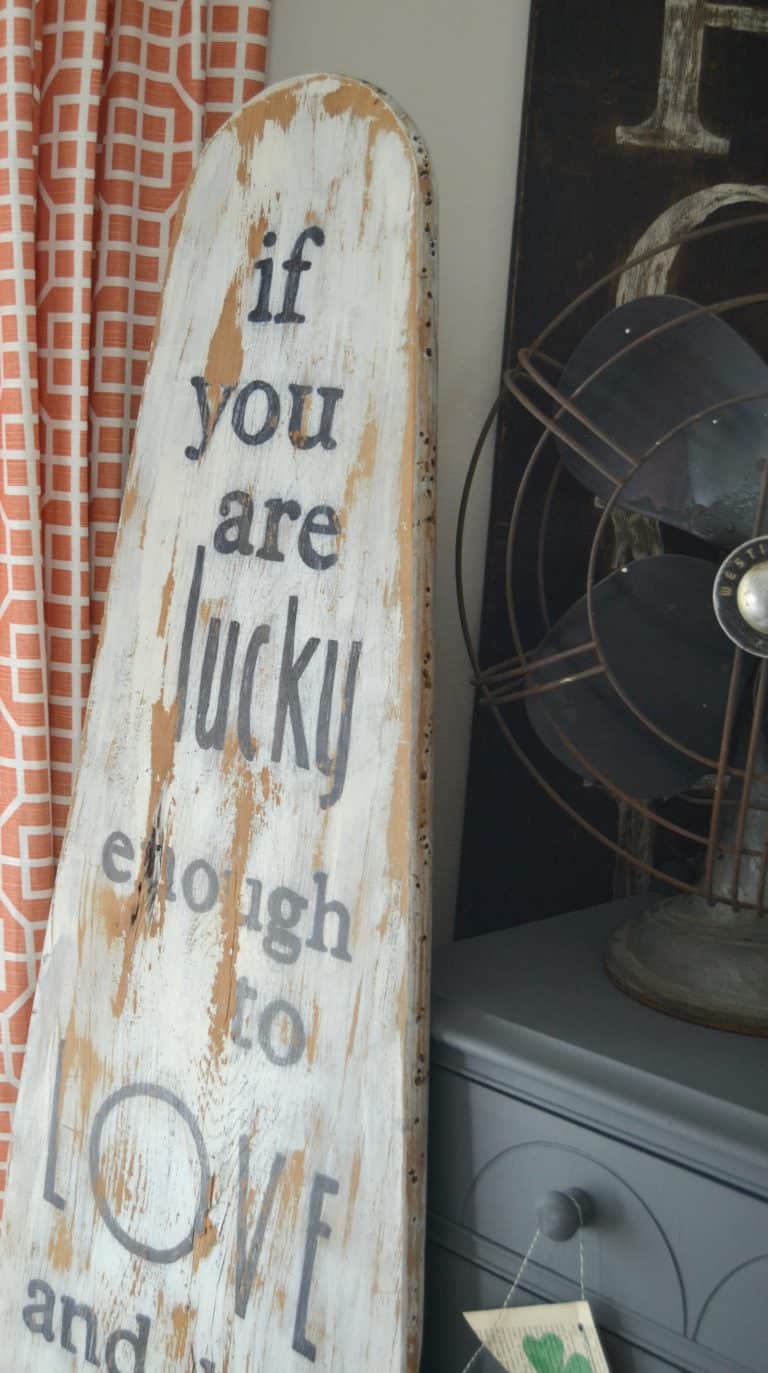 I think I am going to hang this sign in our bedroom. I have some things I still want to do in there and I am hoping to find the perfect spot to hang this gem.
Do you decorate for St. Patrick's Day?
PIN THIS POST!


Make sure to check out all of these other wonderful St. Patrick's Day ideas to get you in the green spirit:
Monday, March 7
Green With Decor
Rain on a Tin Roof
Design Asylum
3 Little Greenwoods
Up to Date Interiors
Tuesday, March 8
Migonis Home
2 Bees in a Pod
Elizabeth Joan Designs
Seeking Lavender Lane
The Deans List
Wednesday, March 9
Live the Fancy Life
Iris Nacole
Karen's Up on the Hill
Thursday, March 10
Go Haus Go
The House Down the Lane
Lehman Lane
The Honeycomb Home
Friday, March 11
My Creative Days
The Twin Cedars
Casa Watkins