I have really been thinking a lot about the posts I want to bring you this year. Of course, I want to make sure that every post inspires you to find your inner creativity, but I also want to share posts that you are asking for. One question I get asked a lot is how to decorate shelves. Where do you find things that don't cost a lot and that you actually want to put on display? Decorating display shelves does not have to be hard and it definitely does not have to cost a lot of money.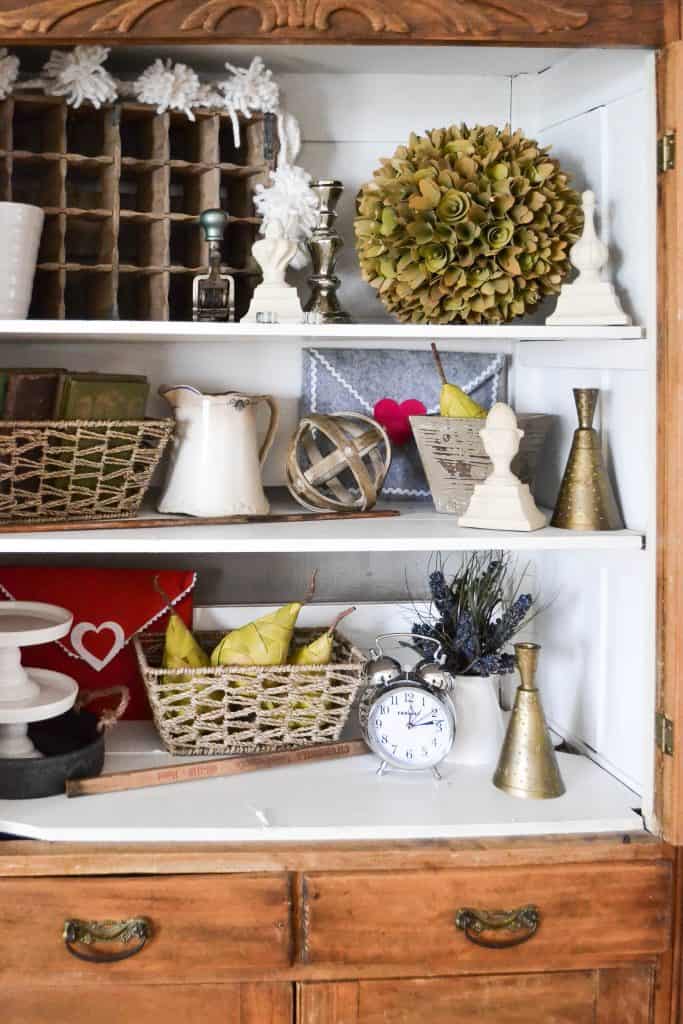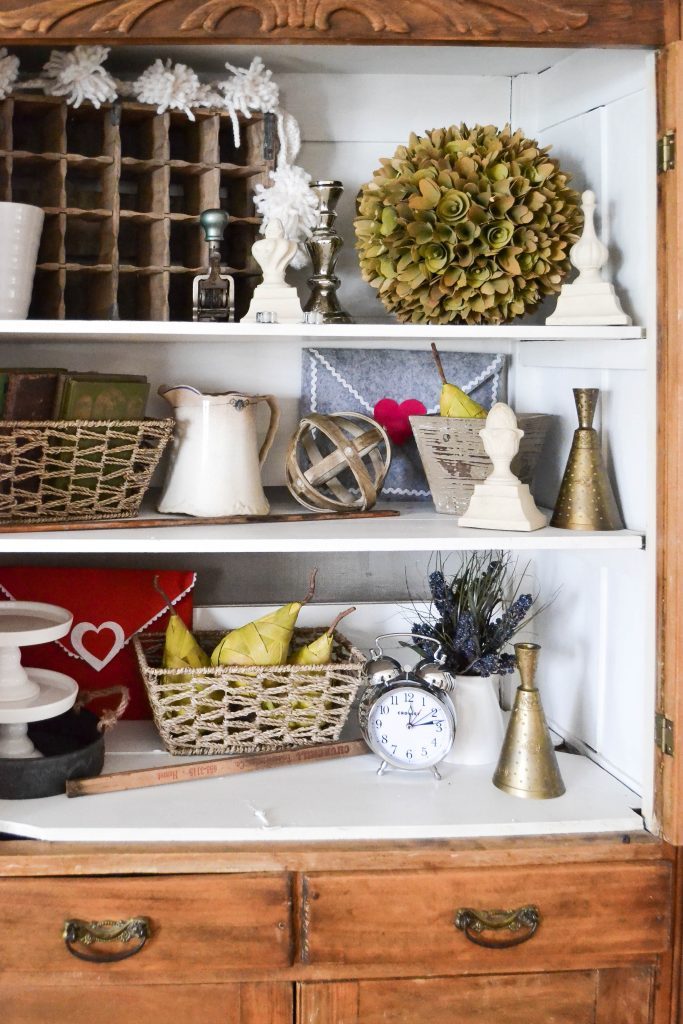 All of our homes have some form of display shelves in it. It can be a bookshelf, a cubby, a mantel, a hutch or a shelf mounted on the wall. When they are decorated well, they add more interest to the space they are in.
I recently brought an antique hutch into our living room. I can't tell you how excited I was to get this piece. My mom found this hutch at an estate sale years ago and I remember watching her spend an entire summer stripping the layers of paint it had on it. I wonder where I got the DIY bug from?
She had it tucked in the bedroom not really being displayed and I told her I wanted to find a spot for it in our home. That spot came when we decided to turn the guest bedroom into a home office. I no longer needed a desk in the living room so I sold that and had the spot for the hutch! I can ensure you that this hutch will bring me endless hours of decorating and redecorating in my future and I look forward to it!
This hutch is also the perfect piece to illustrate my tips for decorating display shelves too so let's get started!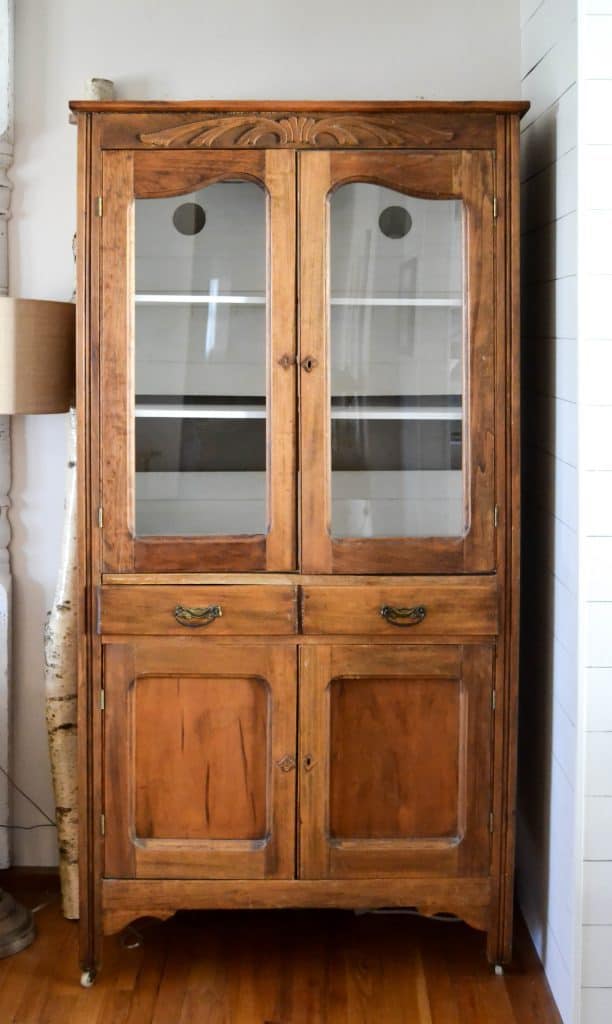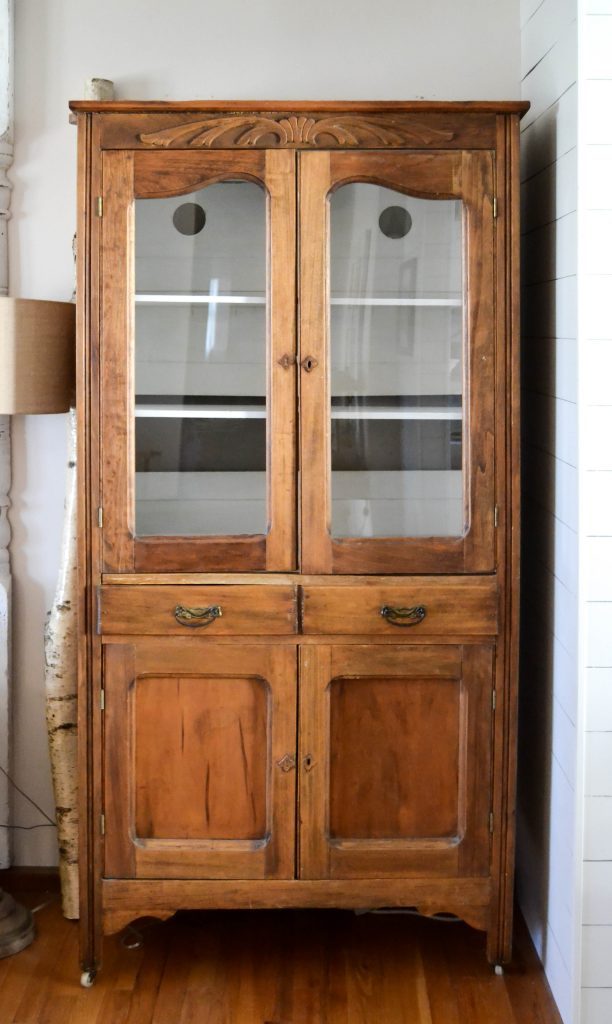 Tips To Decorate Display Shelves Quickly & Inexpensively:
You know that I am always picking up things here and there, but after the holidays, I purge a lot of things and really like living the "less is more" vibe for a few weeks. Then, like clock work, I want to decorate. I want to move things around and make our home cozy again. These shelves were calling my name and I am excited to share how I decorated them.

My first tip to decorate display shelves is to shop your home. Pick up things around your home that you love and start making a pile by the shelf you are decorating. You will be surprised how much better your favorite things look when they are displayed together.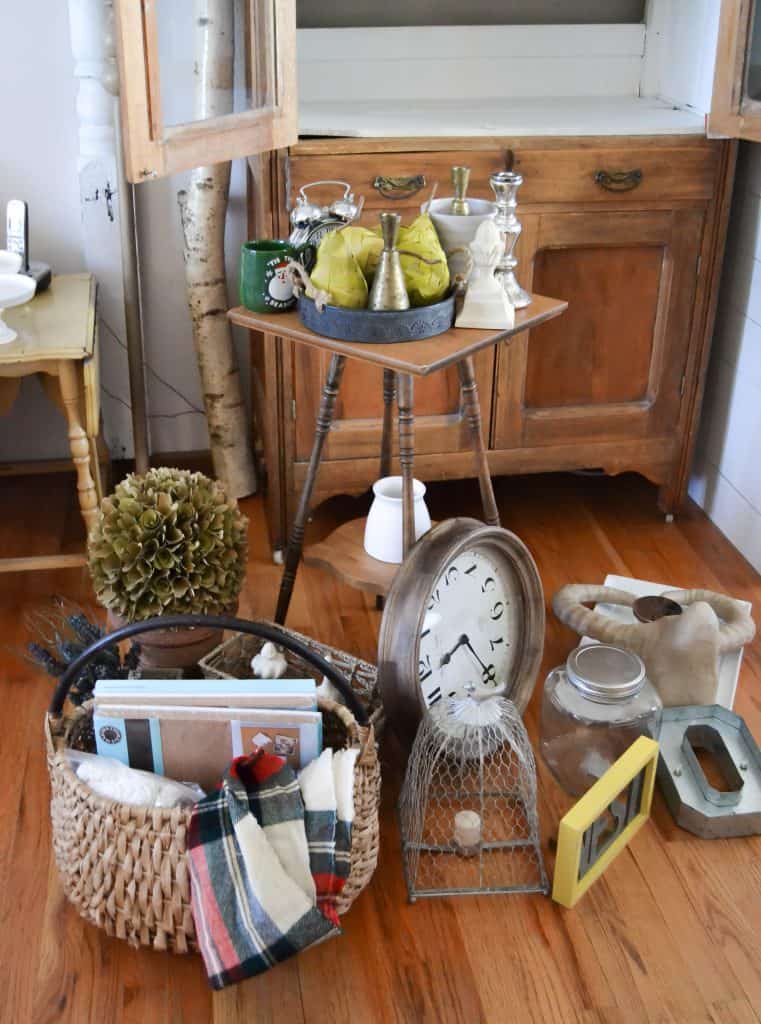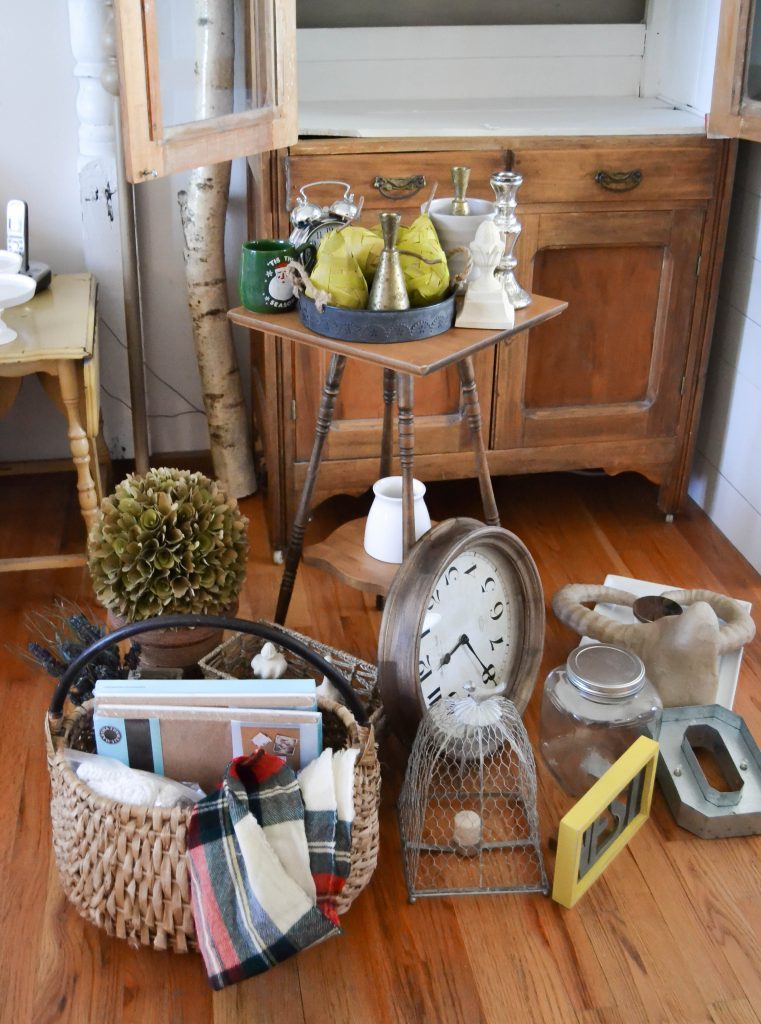 My next tip is to clear the display shelves off completely. Start with a blank slate so you aren't swayed one way or another with things still left on the shelves.
Reimagine things. If you don't like something the way it is, can you change it? Can you paint it? Does it need a makeover? Can you repurpose it into something else? I did that with a couple of pieces I brought home from the thrift store for the hutch shelves. The floral arrangement was beautiful, but I did not want the vase.
I just wanted the paper flowers on the shelves. That was so easy. The arrangement was inside a floral Styrofoam ball. I just pulled that out of the vase and set the ball of flowers on the shelf. Easy peasy!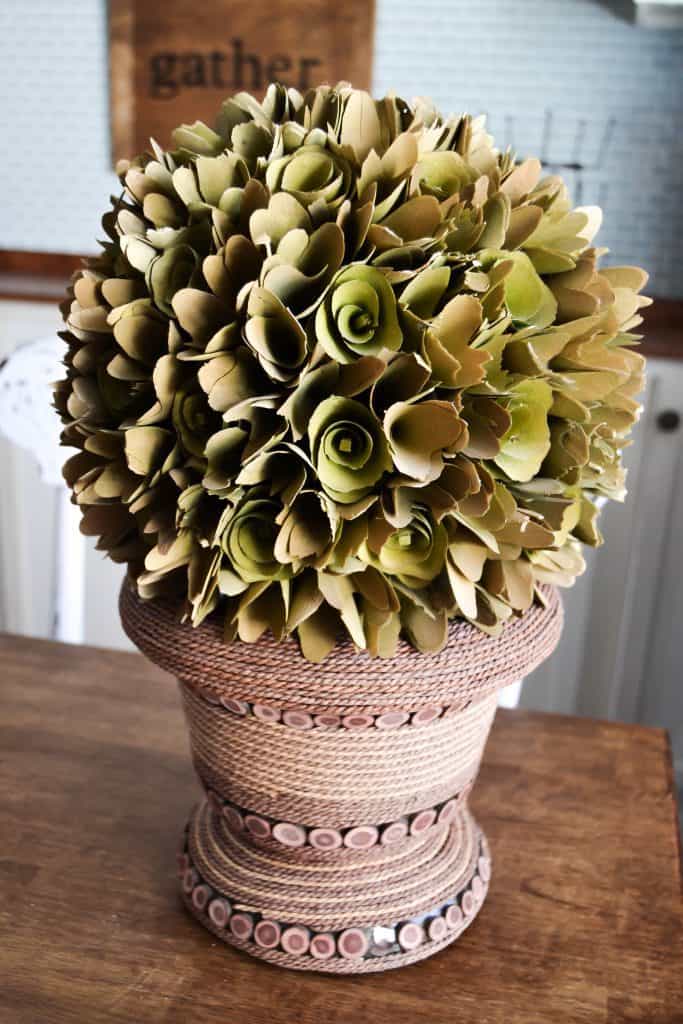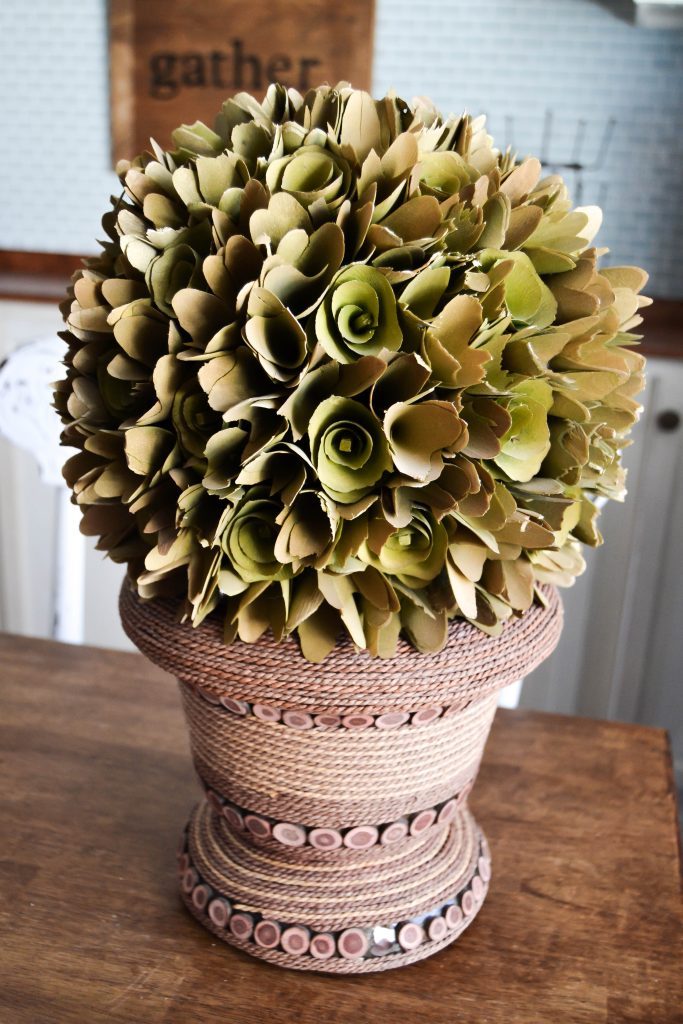 My next tip would be to shop thrift stores and yard sales for pieces. If you have shopped your home and still feel like you need some extra pieces, head out to a local thrift store or yard sale to find them. I did that for this post to show you what I mean. Yard sales aren't happening around here right now so I stopped at two thrift stores and found some great things to add to the hutch shelves.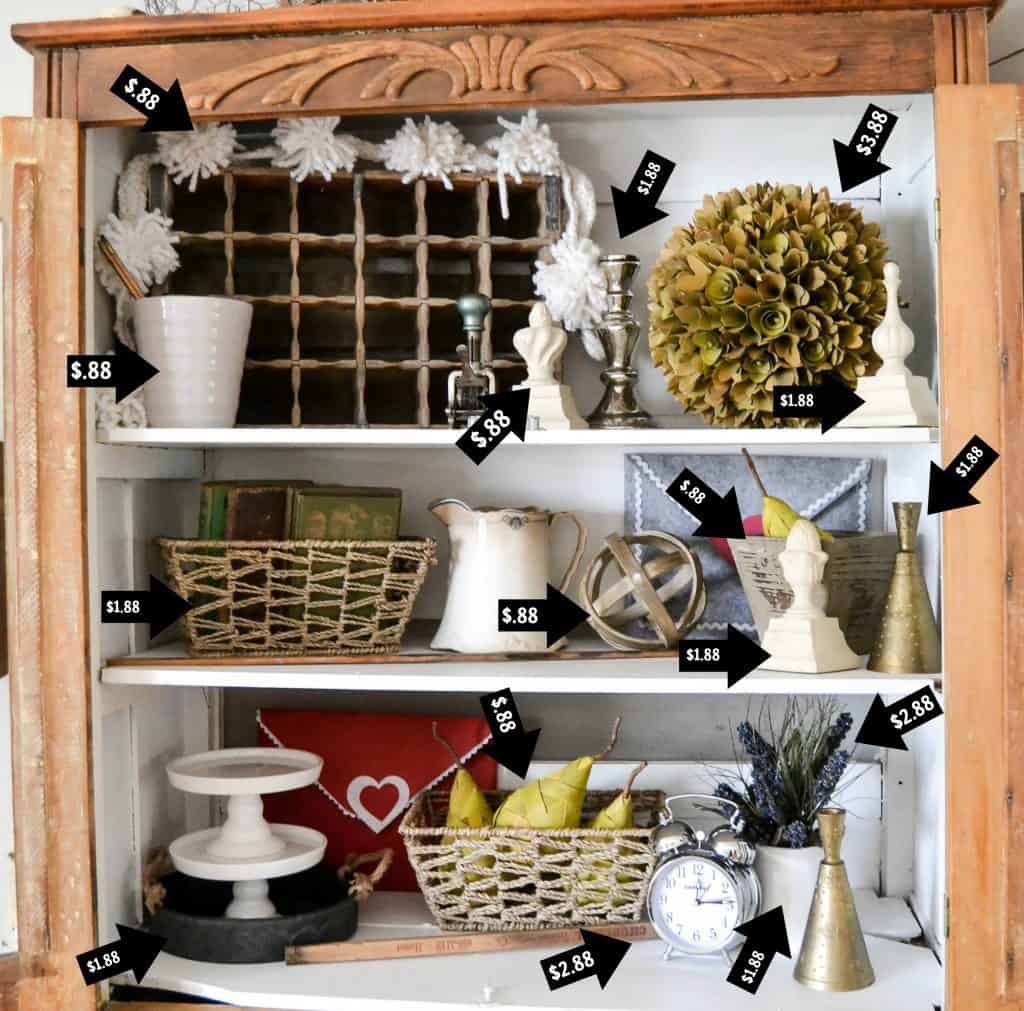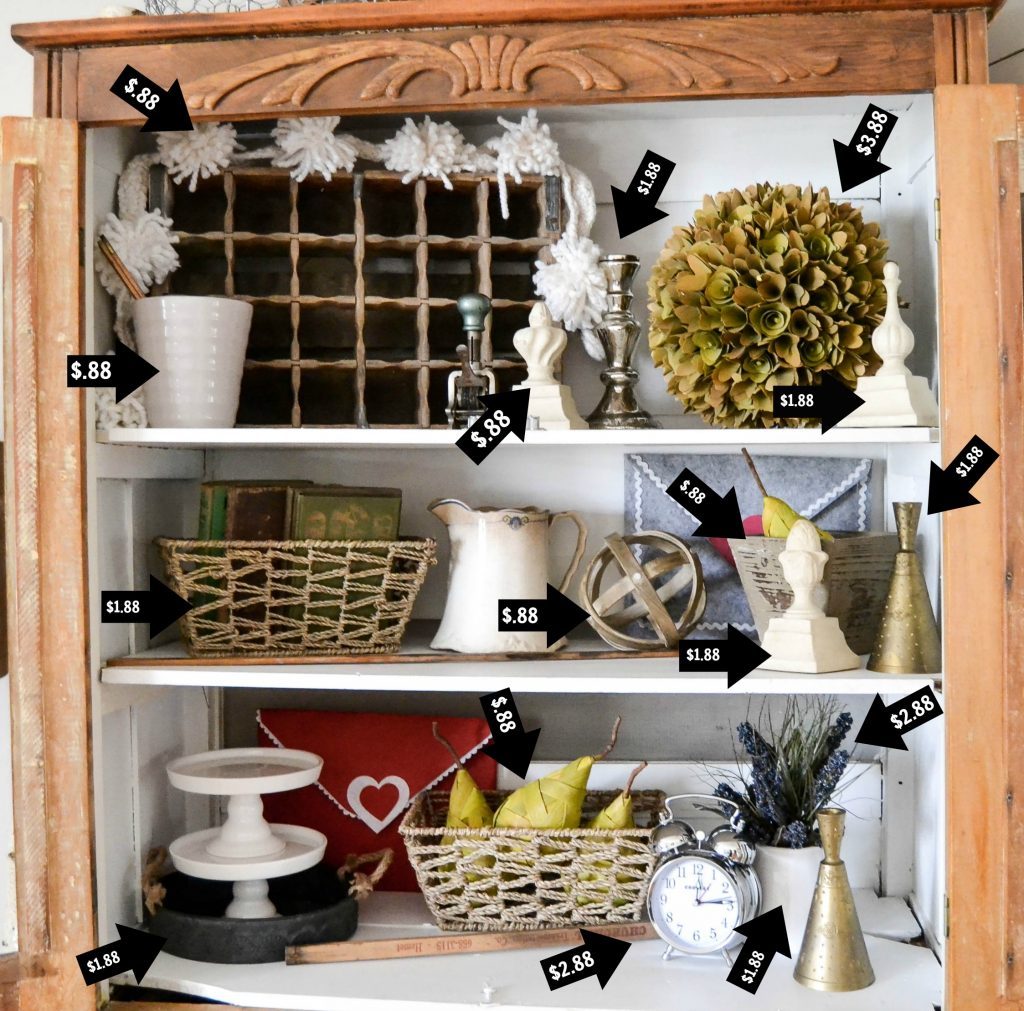 You can see that nothing cost a lot of money! I found some great pieces to add to things I already had and it came together very quickly.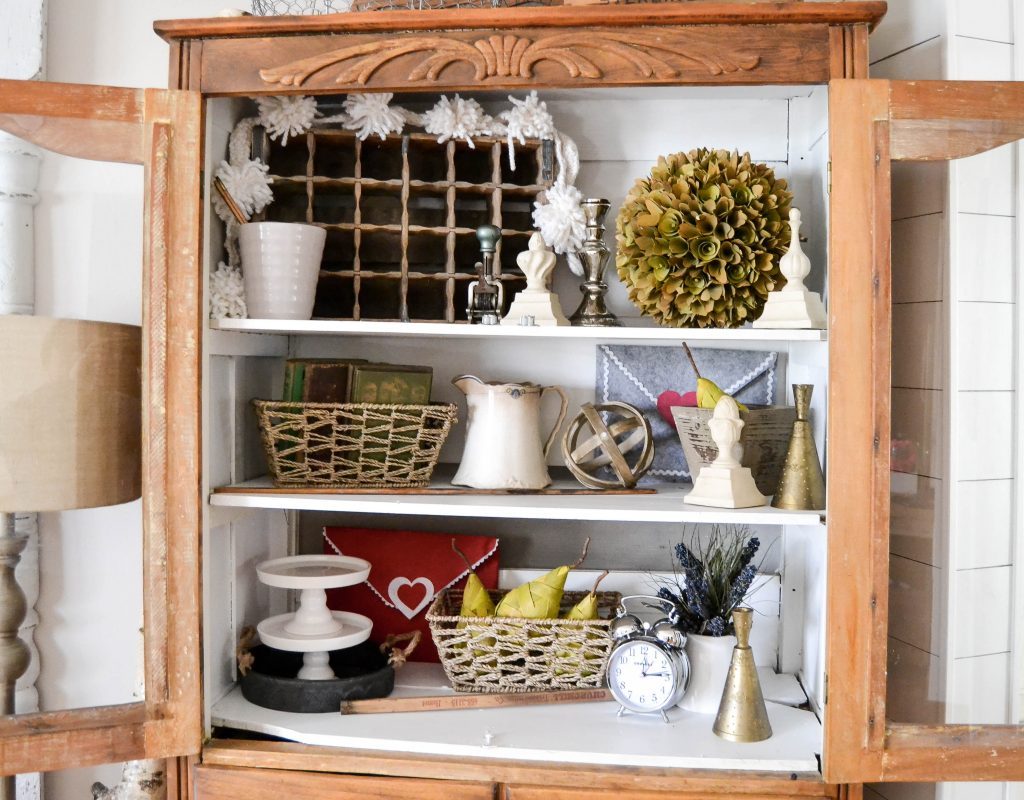 My last tip would be to not over think it. It doesn't have to take a ton of time. Start with the larger pieces first and then layer the smaller pieces in and around them. You aren't looking for perfection. You just want your favorite highlighted in an aesthetically pleasing way.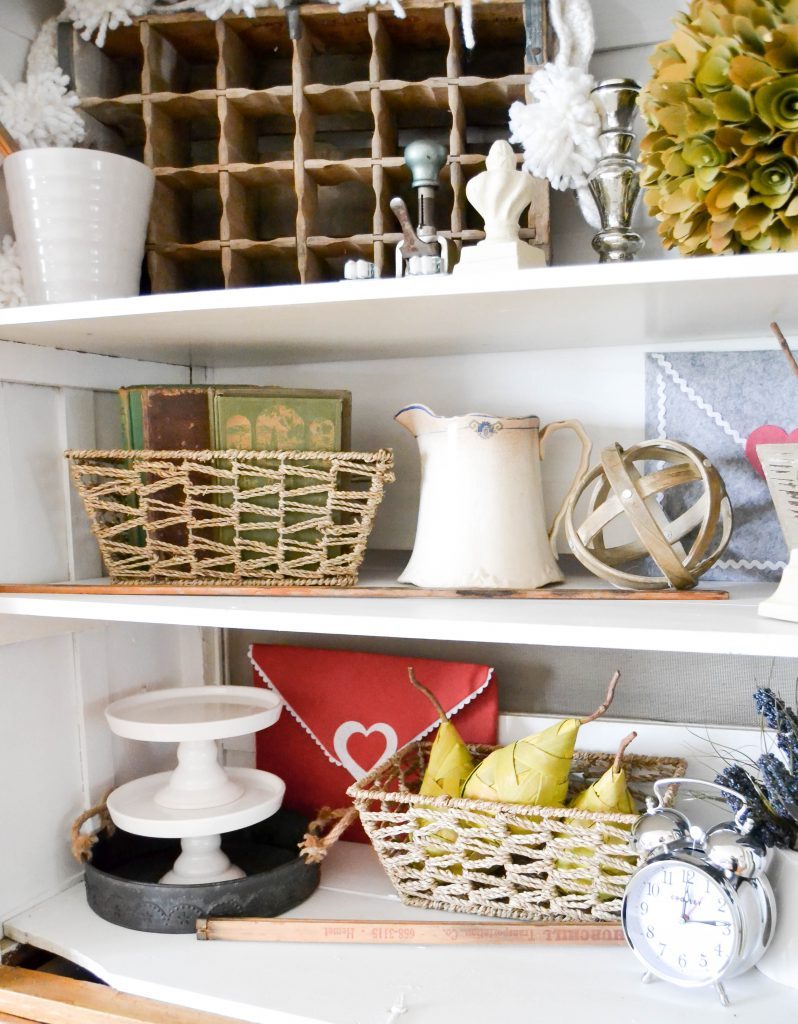 Not all thrift store/yard sale hunts are this fruitful, but I was thrilled with the things I found for the hutch. You just have to be creative and take your time to search around. Buy what catches your eye and it will all come together nicely on your shelves.
There was a bag of thick, white yarn at the thrift store so I brought it home and made a quick pom-pom garland to add to the shelves.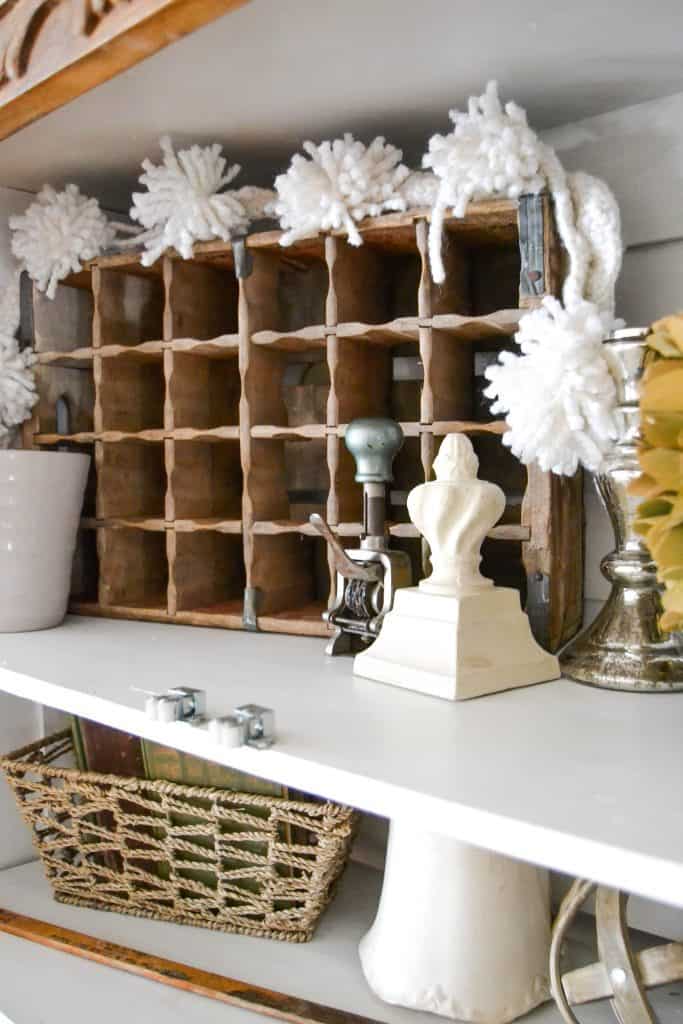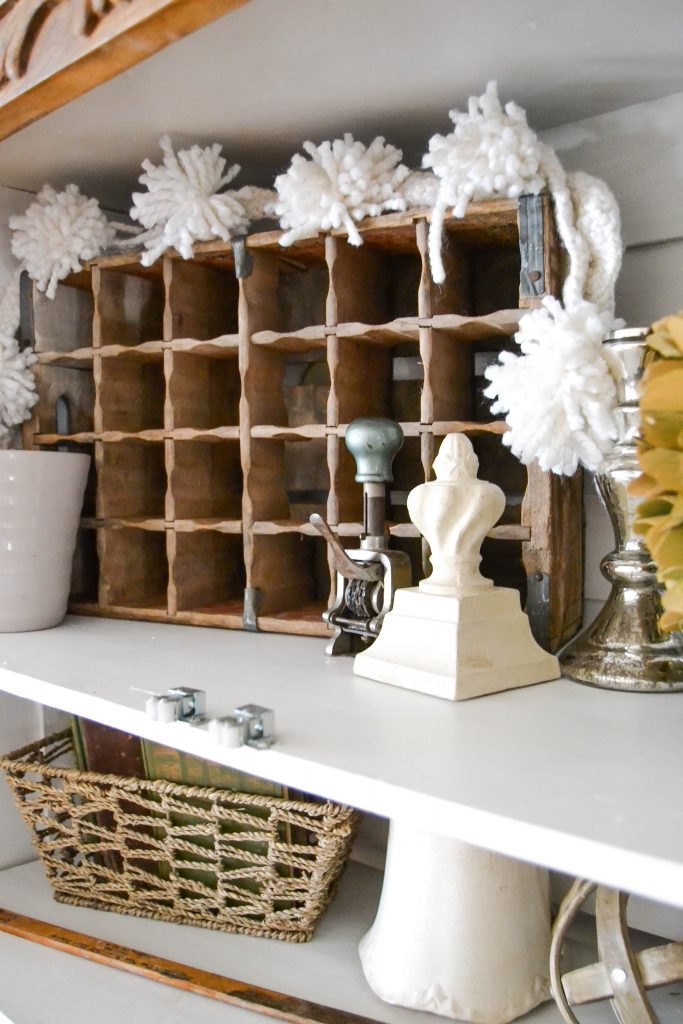 Our daughter wanted me to add some Valentine decor to the hutch so I put two felt envelopes I got from the Target Hot Spot last year in the background.
I wanted to keep the hutch shelves simple and light for winter. I found neutral colors, textures and metallic pieces at the thrift store that enhanced the other pieces I already had. The brass pieces are bells! The alarm clock was a bit of fun and whimsy.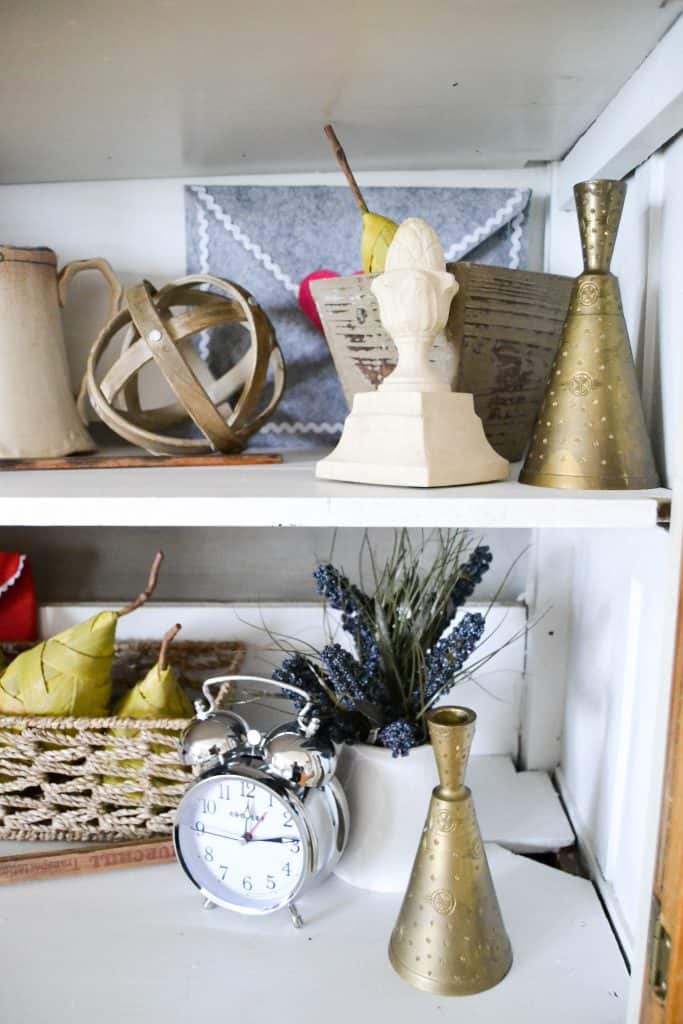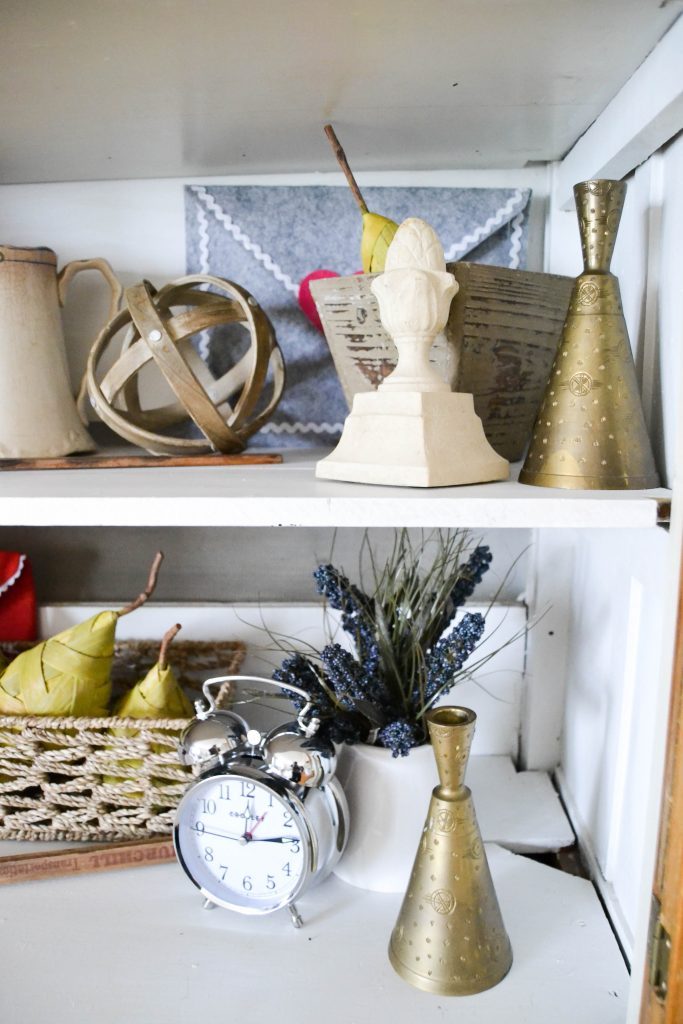 The hutch not only has the shelves inside, but a "shelf" to decorate on top too! This is great for larger pieces.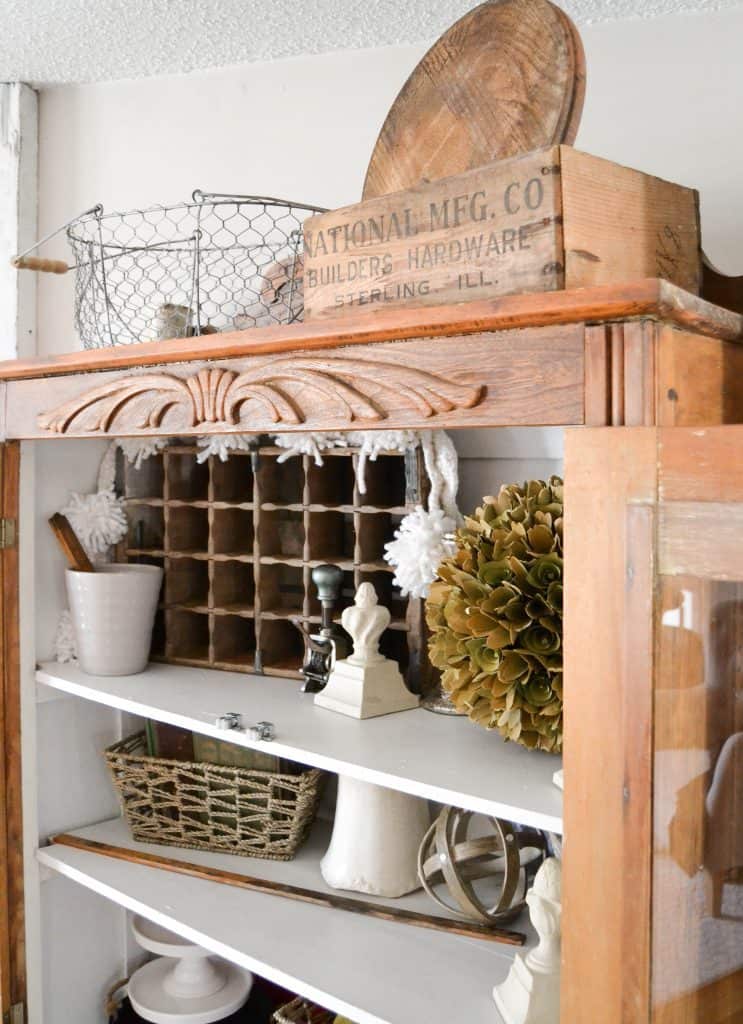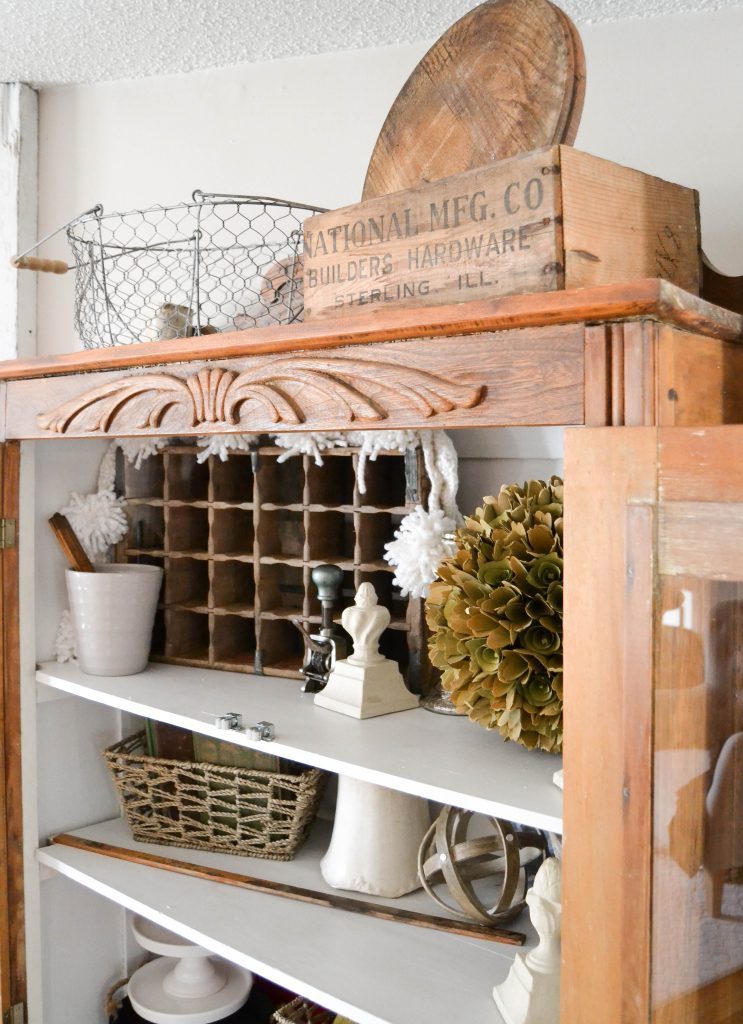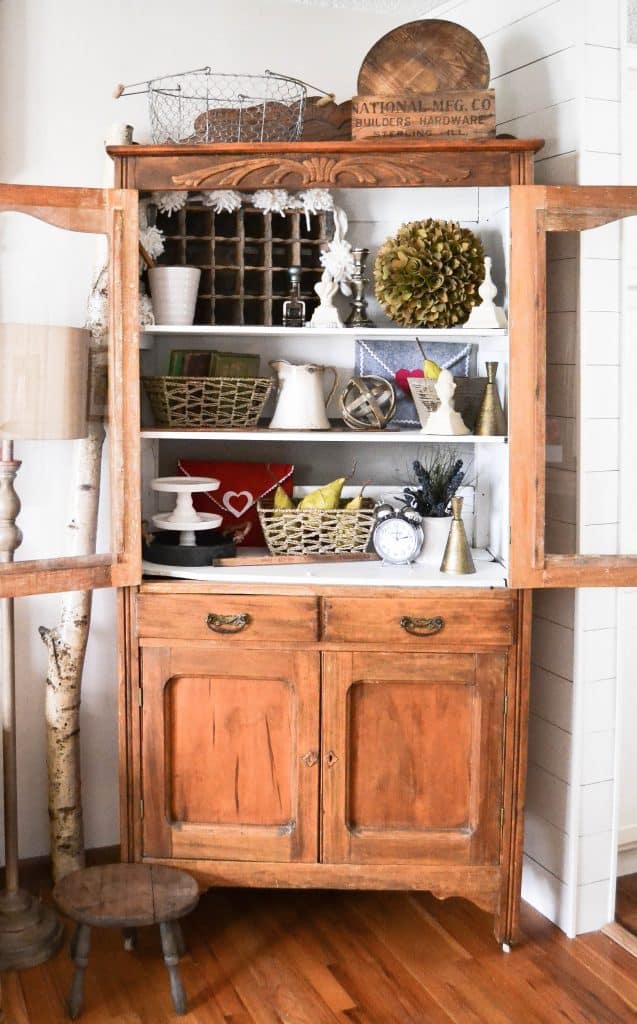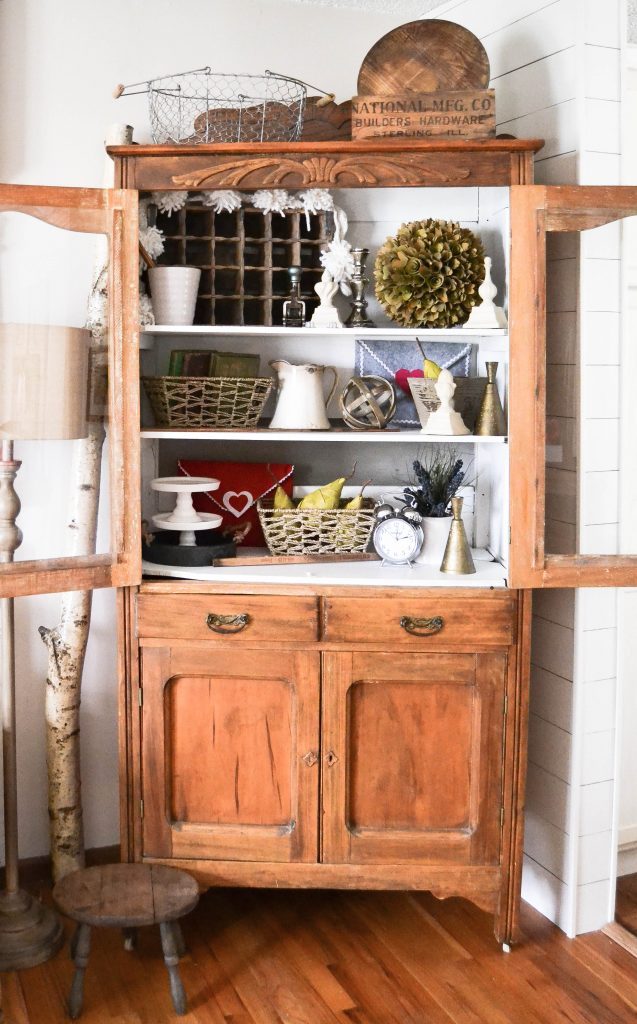 These shelves came together with little money and little time.
I know that I will be playing with this arrangement often. It is like painting for me. It is therapeutic and I have so much fun doing it.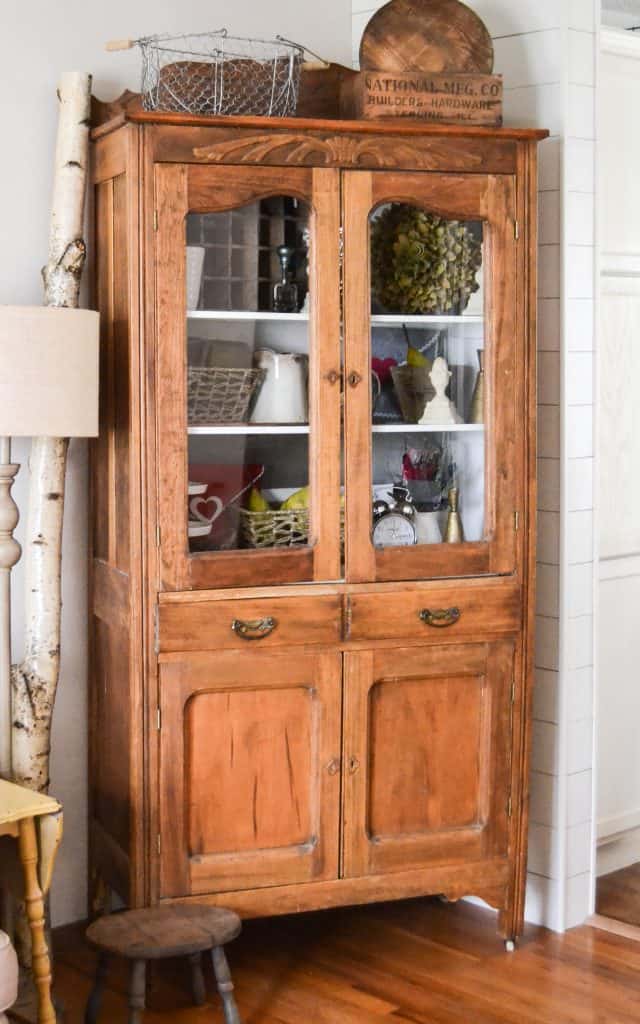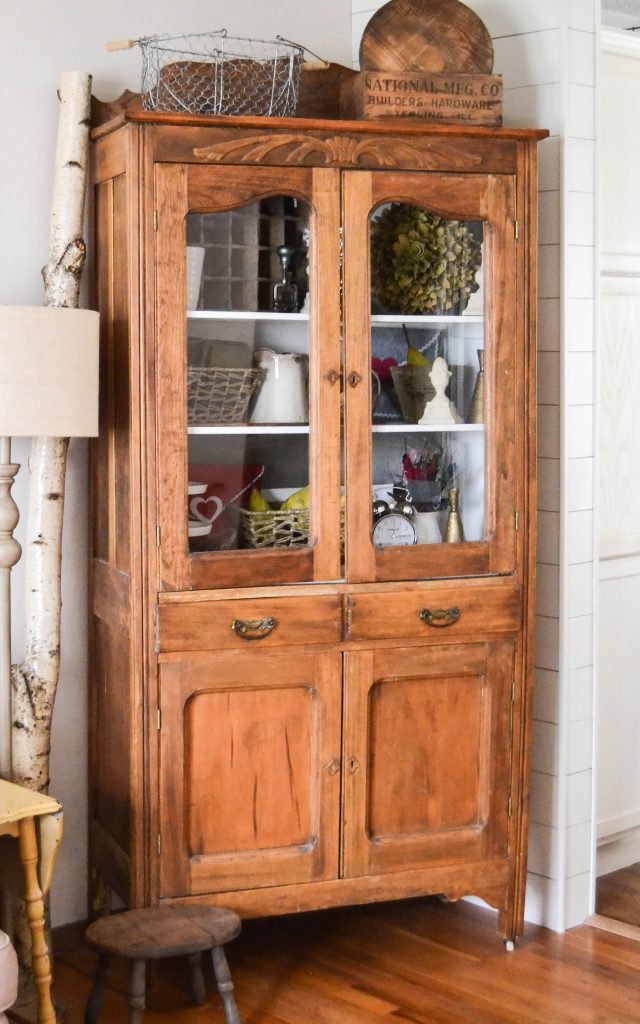 This hutch was made for the space, don't you think?
The best part is that there is storage in the bottom too! It is empty right now, but I will use it for serving dishes, cake plates and platters.
I didn't have room for the bird-cage this time, but it will make it in there for spring I am sure.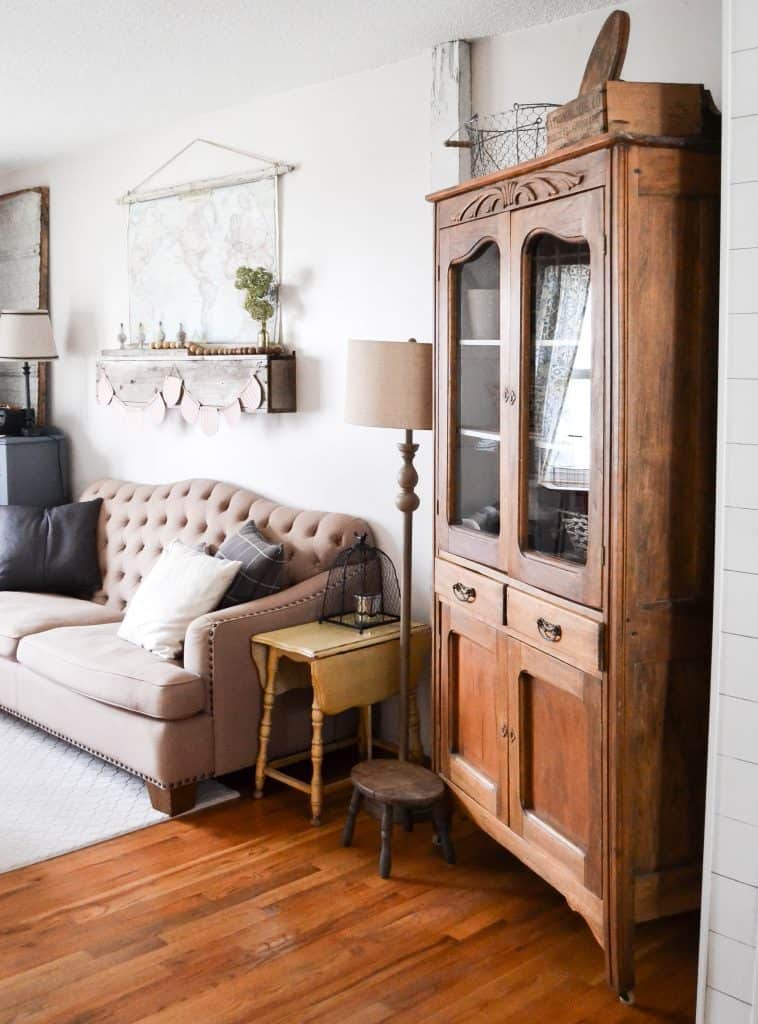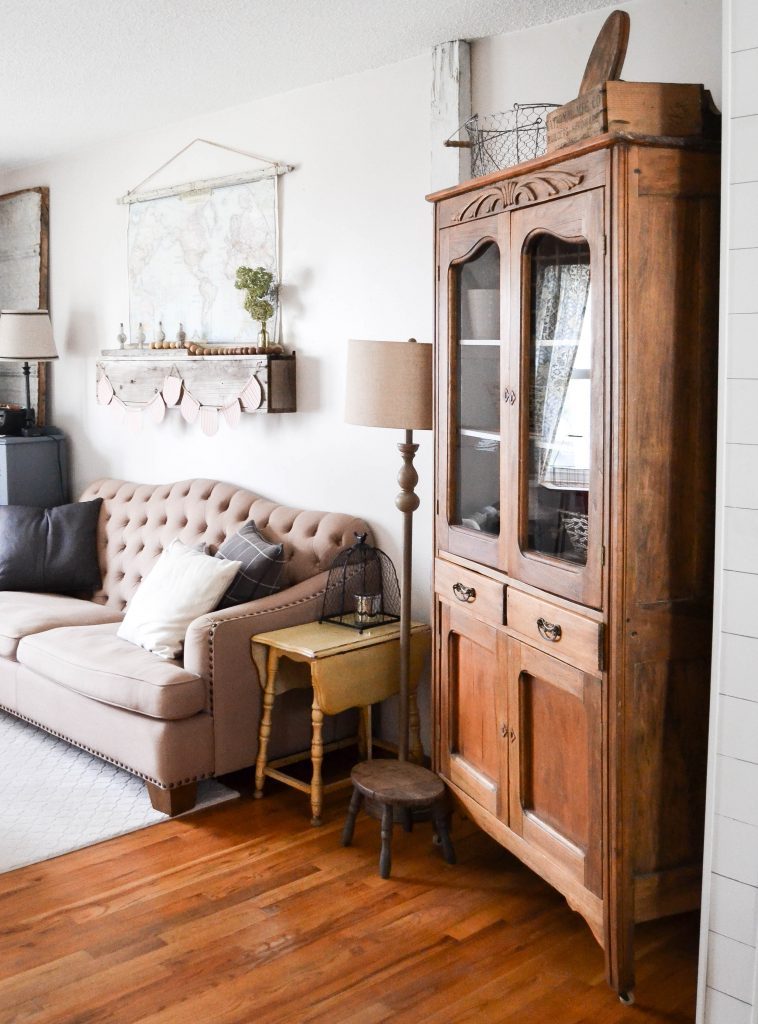 Like I have said in so many posts, small areas are so much fun to decorate. They can be intimidating to decorate too. Decorating shelves can be done without a ton of money and without a lot of time. If you keep my few tips in mind, you will be able to conquer all the shelves in your home in no time.
I love getting questions like these. Keep them coming! You can email me or find me on Instagram, Facebook or Pinterest. I will try to answer as many as I can in more posts.
PIN THIS POST!


If you liked these display shelves tips, you will also love these simple tips and tricks:
The Paint Sprayer That Will Paint A Room In 10 Minutes
10 Tips: How To Be More Productive
10 Tips On How To Paint Furniture