If you saw my Christmas Lights Scavenger Hunt Printable, you will love this twist on it! Our kids are getting older and we wanted to make the annual Christmas light viewing a little harder than the regular scavenger hunt. We came up with this Christmas Lights Bingo Game that will do the trick.
Heading out to look at the Christmas lights is something we have done every year since the kids were small. We still want to make it a tradition while we have the kids here at home with us. They do both look forward to it and since we have incorporated the games as they have gotten older, they love it even more.
We like to have some healthy competition in our house and any time I can come up with games for us to play, we all put our game faces on and get ready to play.
We created four different bingo cards to go with this game. They all have the same images on them, but they are all in a different order. We laminated them so we can use dry-erase markers and wipe them off when we get home and use them again next year.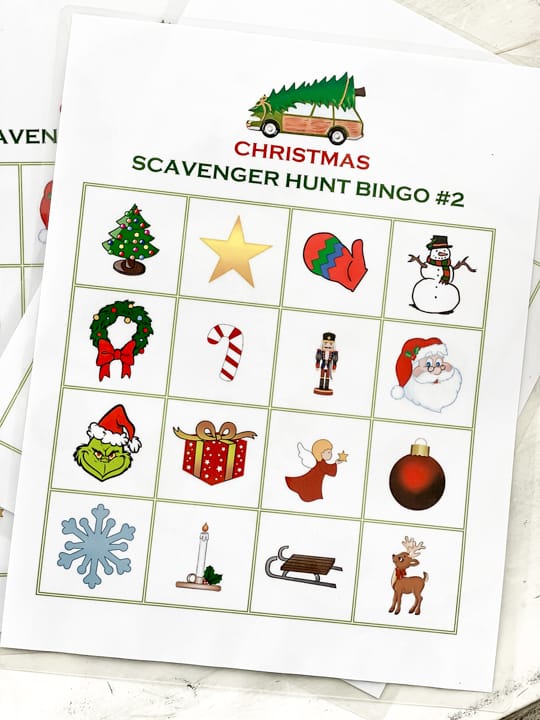 When we head out this year, I will have all of the bingo cards face-down on the table and we will roll a dice to see who gets to pick their card first.
I will put the cards on clip boards so they are easy to mark while we are driving in the car.
Grab Hot Cocoa And Snacks To Enjoy During The Scavenger Hunt
Hot cocoa will be served and a side of cookies or another snack will surely be included.
Once we are in the car and say, "start", the game begins.
As we drive around the neighborhoods to look at lights, each person needs to look for certain things on their bingo card and cross left off as they see them.
The first person to get four in a row needs to tell "bingo" and they win.
You can play this over and over again as people win and as you drive to different neighborhoods.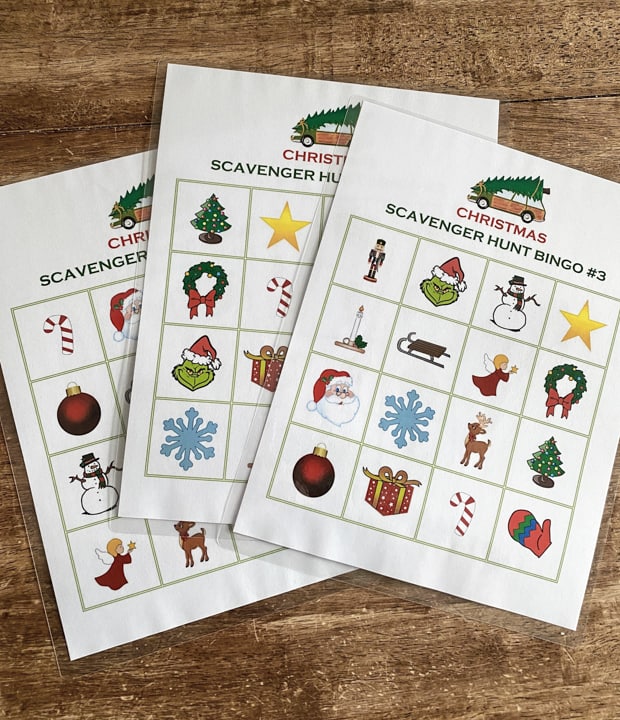 If your family is anything like ours, tradition is important and so is a little game to make those traditions even more fun.
I would love to know if you give this a try! Print off the FREE bingo cards HERE.
Take a photo when you using them and tag me on Instagram @mycreativedays so I am sure to see it!
Happy Christmas light hunting!
PIN THIS POST!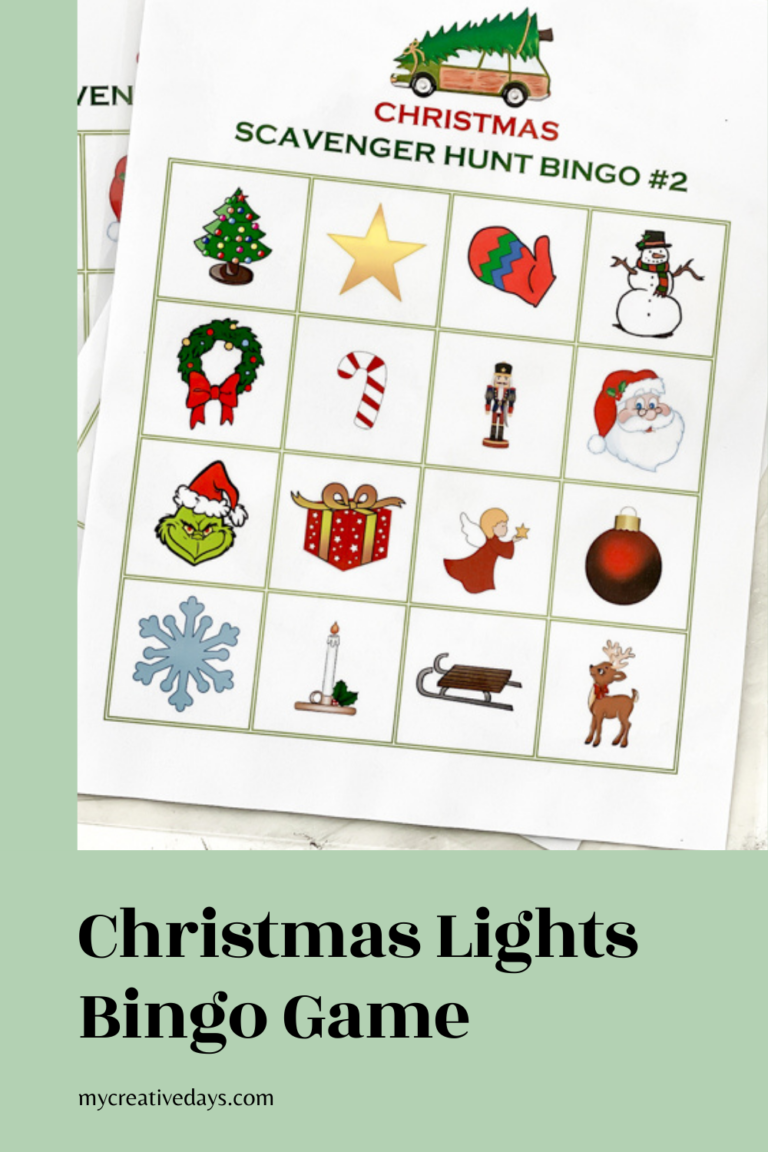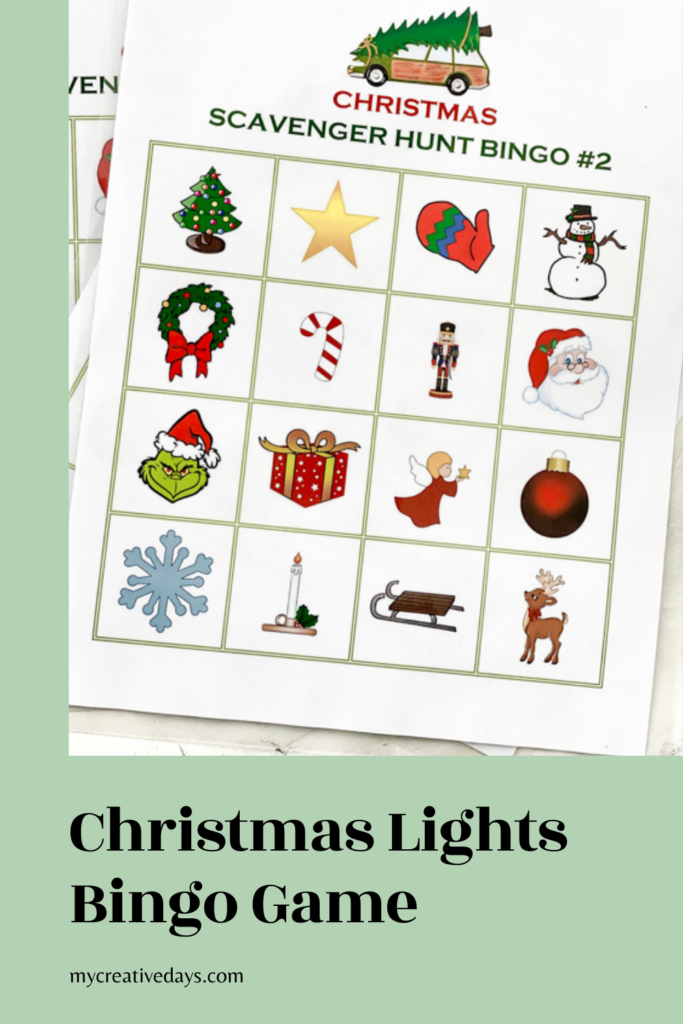 If you liked this Christmas Lights Bingo Game, you will also love these holiday ideas:
Upcycled Ribbon Spool Christmas Trees
90 Homemade Christmas Ornaments