I want to thank Lakeshore for partnering with me on this 8 Bug Activities For Kids post. All thoughts and opinions are 100% mine.
After being stuck inside during the long winter months, May is the perfect month to get the kids outside to explore and soak in the great outdoors. When planning activities for kids, I always find it helpful to come up with some kind of theme. May is a great month to discover, learn and create all things bug related.
8 Bug Activities For Kids:
Bug Fossils: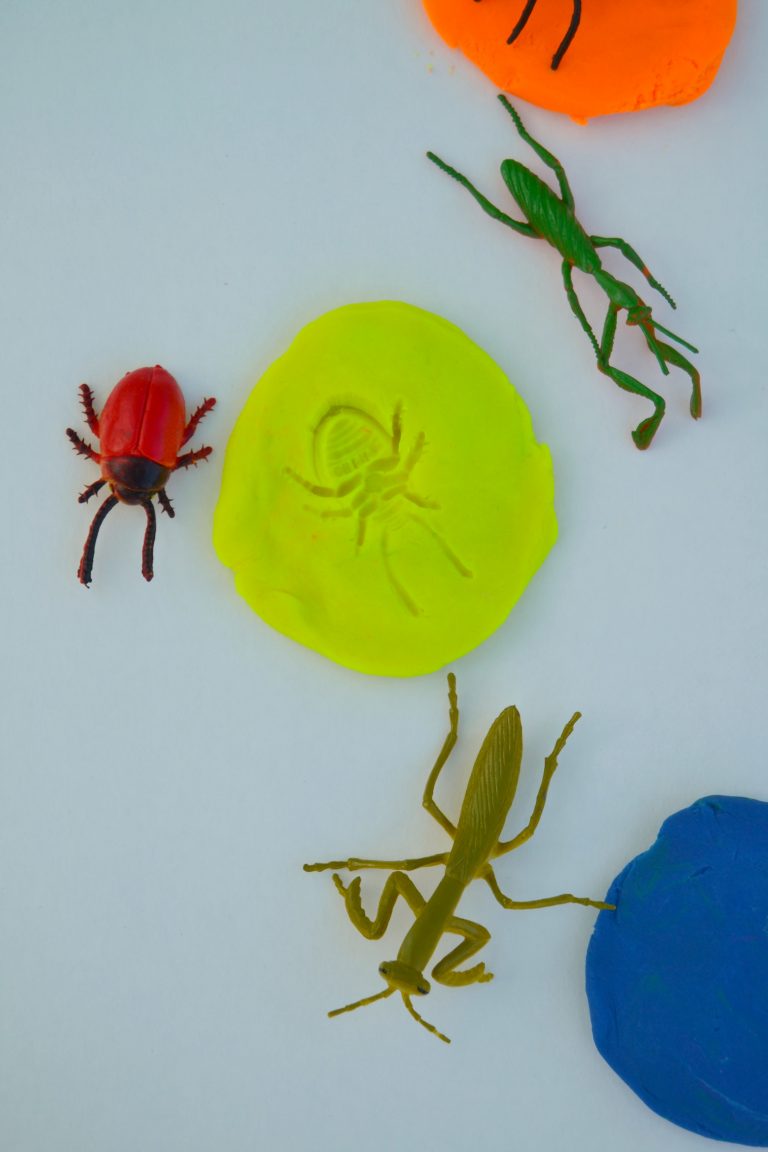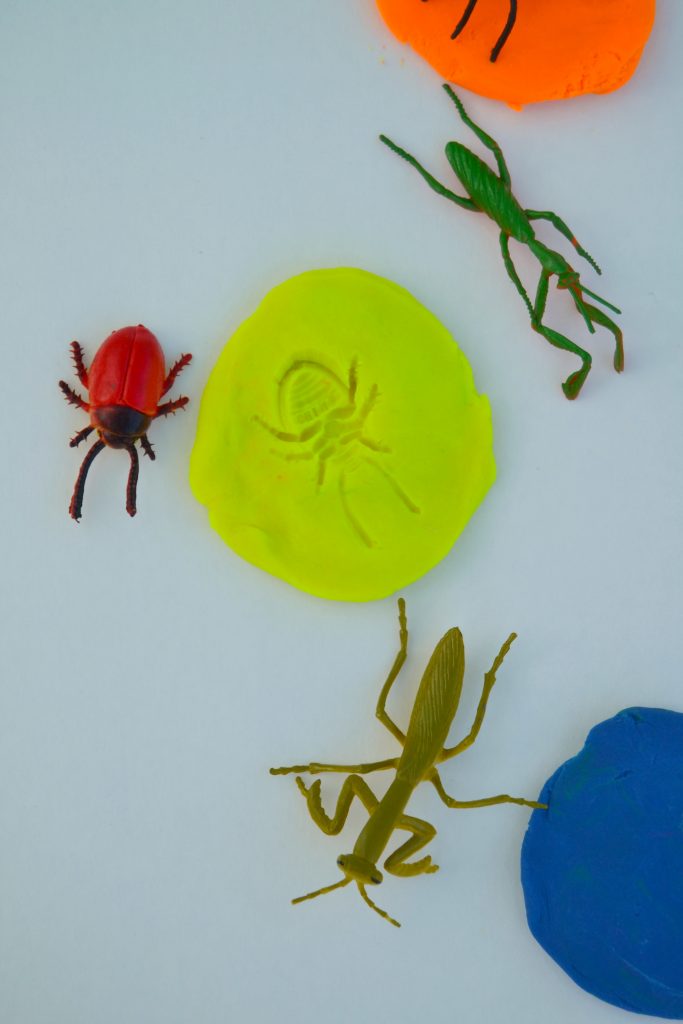 For this activity, you will need Play-Dough or clay and toy bugs. Have the kids roll out the dough and push the bugs into it to make fossils. If you use air-dry clay or oven-baked clay, you could have the kids paint them after they harden.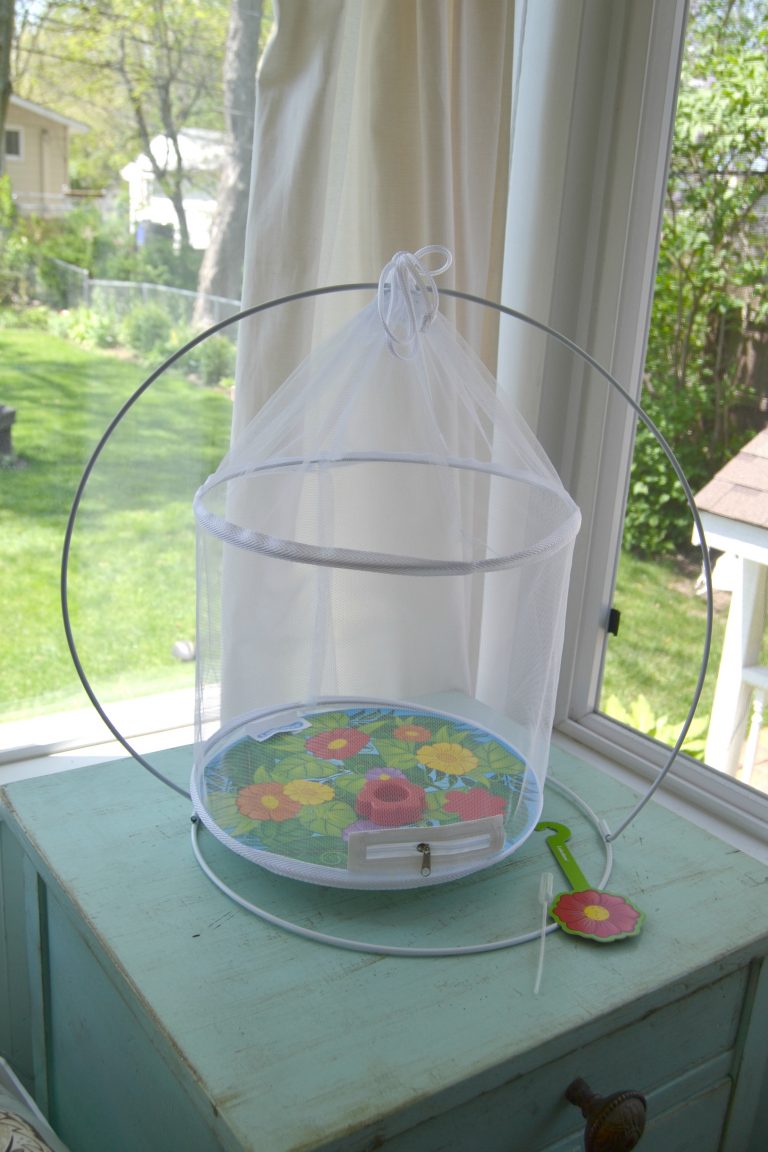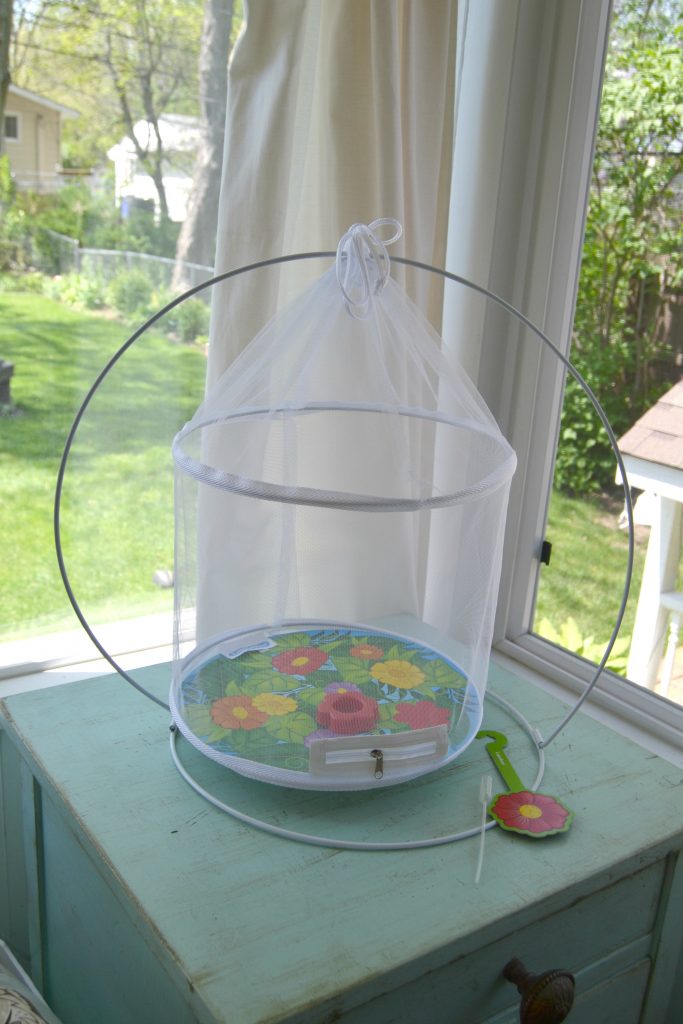 We love these! We are anxiously waiting for our caterpillars to arrive so we can watch them transform and turn into beautiful butterflies. As a mom, I love activities like this because it teaches the kids so much, but yet, it is super fun for the kids to watch over an extended period of time.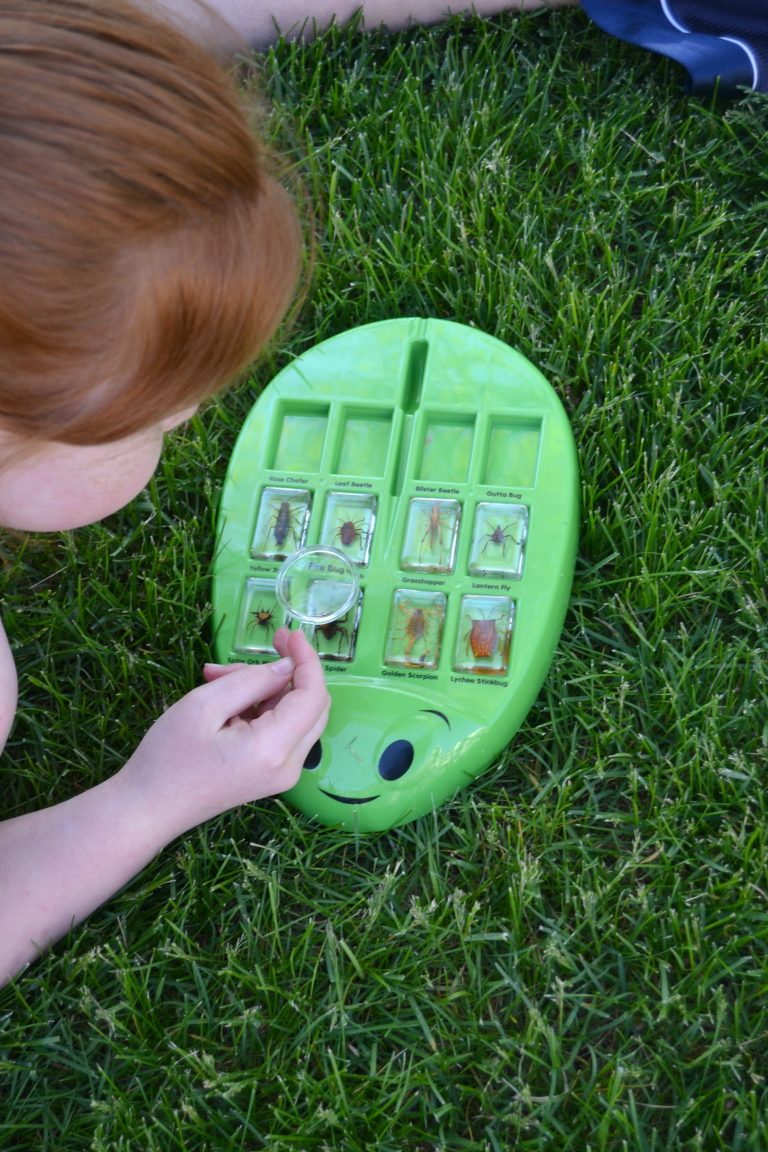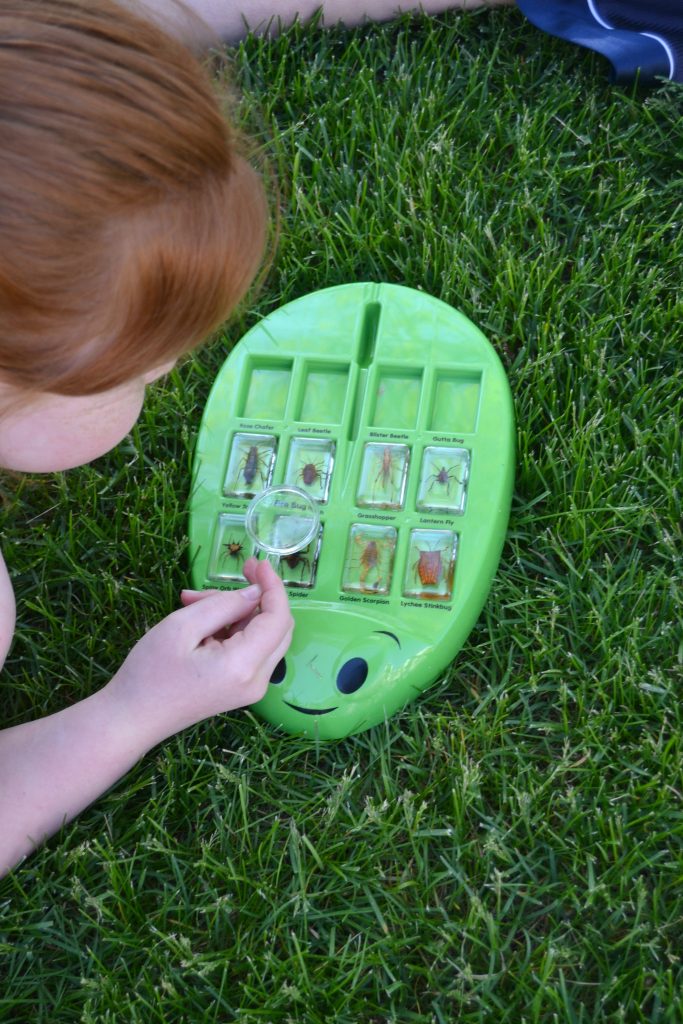 This kit was a huge hit for my kids. Lakeshore offers innovative educational products that get kids excited about learning. My kids spent a lot of time exploring the bugs and their names.
Then, we turned it into other games.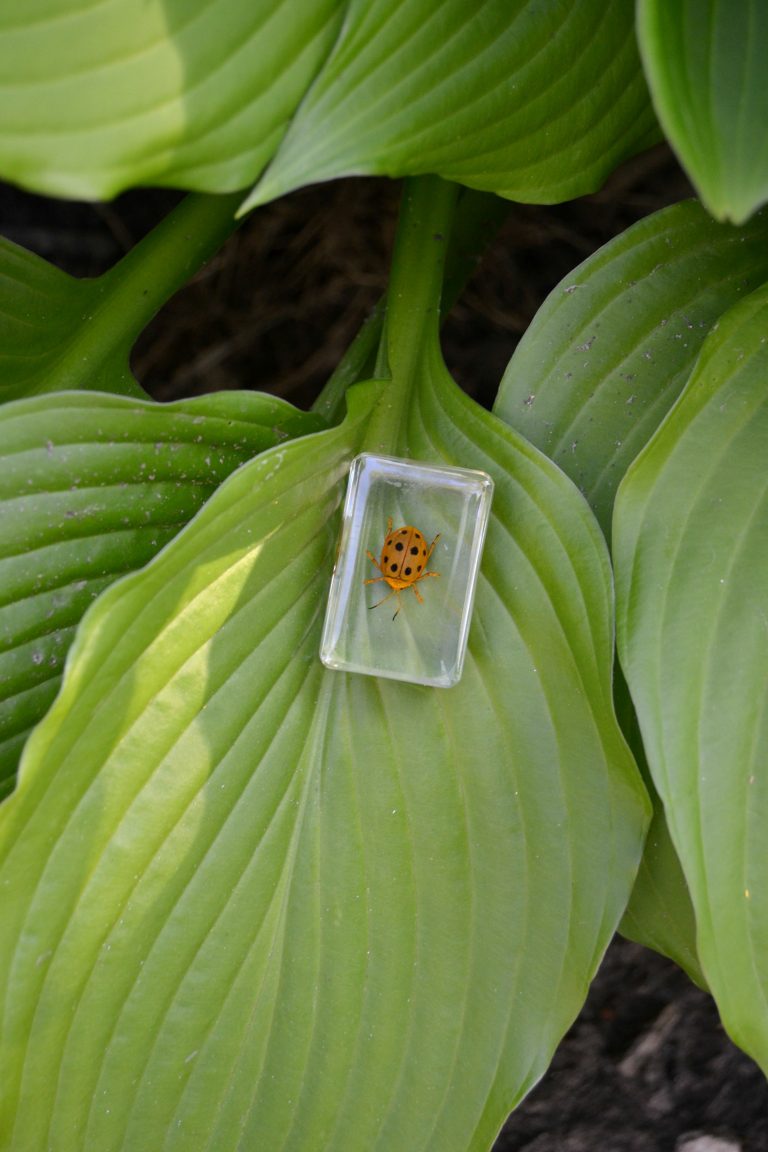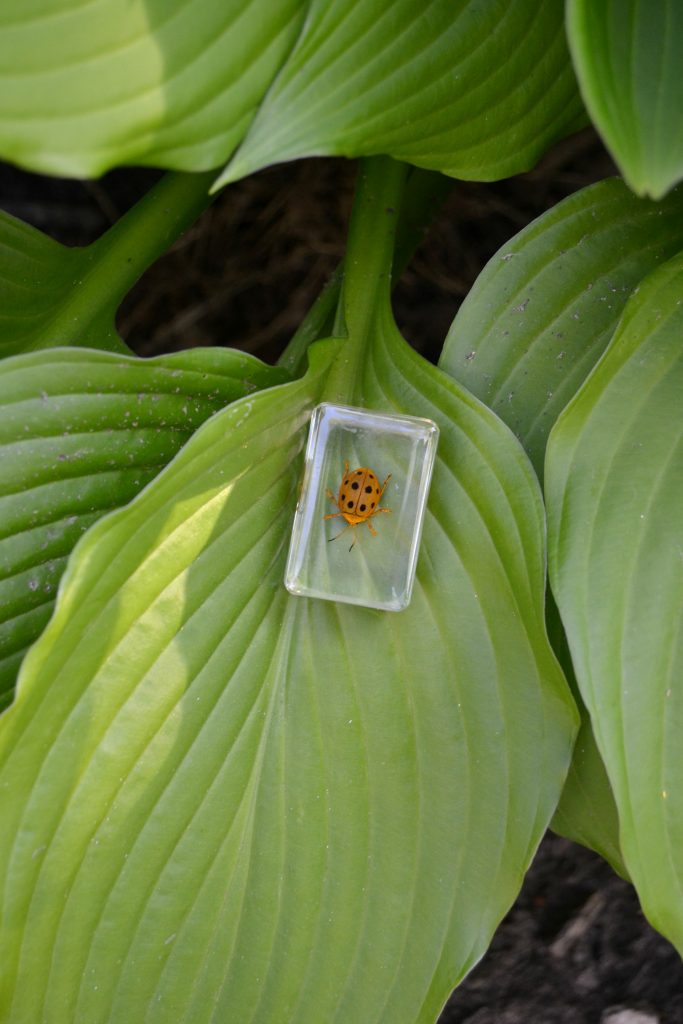 We did a bug hunt with the kit.
Then, we played a memory game to see how many bugs we could put back under the right name.
After that, we played a fact game. We read about each bug and tried to see how many facts we could remember about each bug.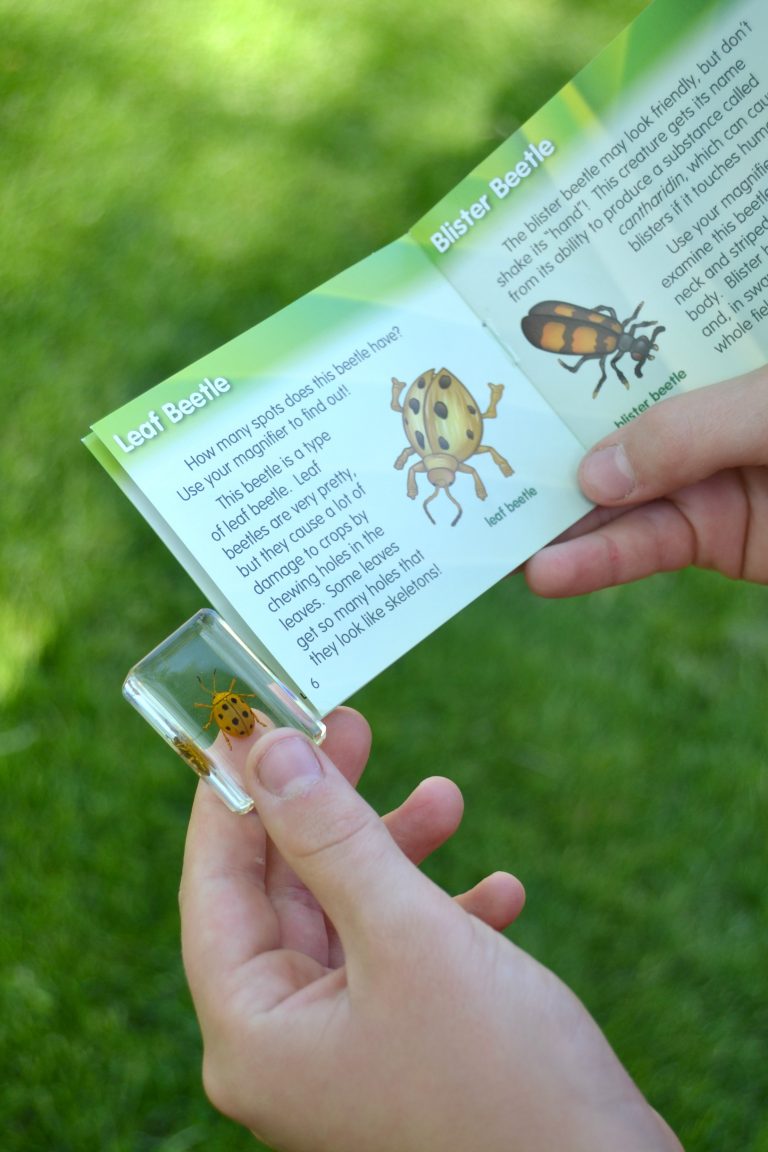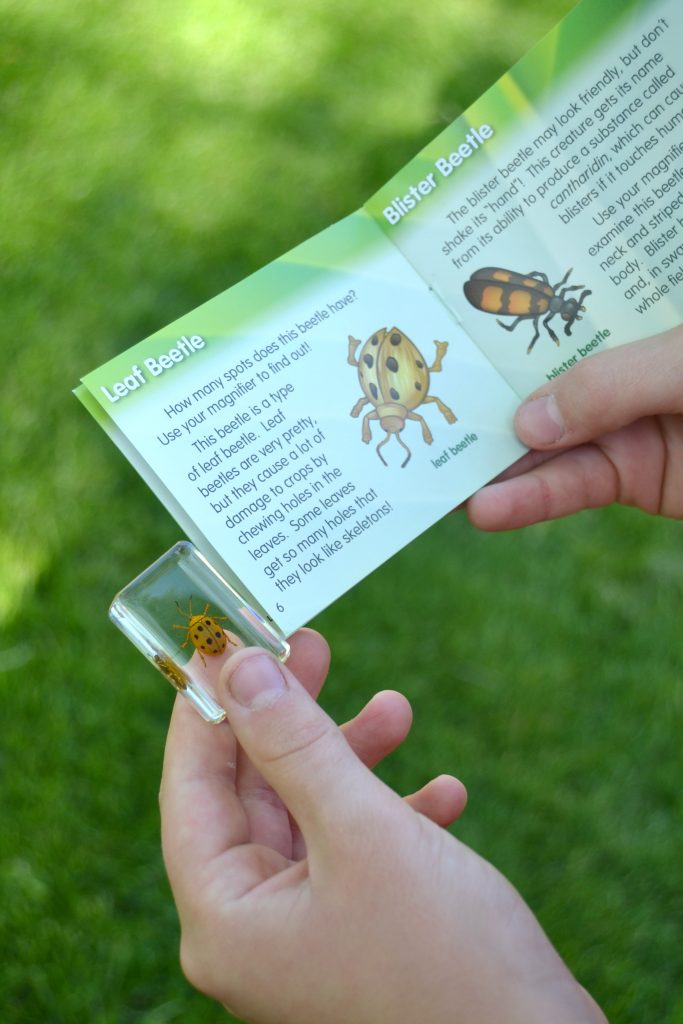 Fingerprint Bugs: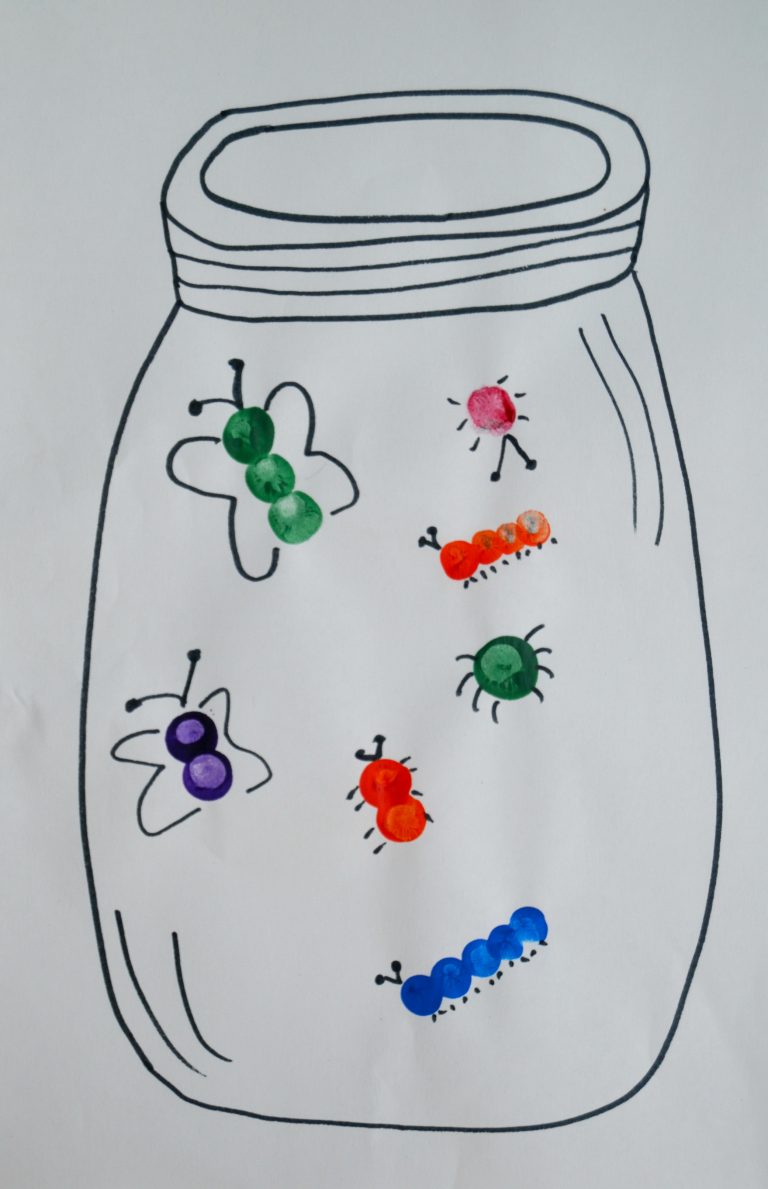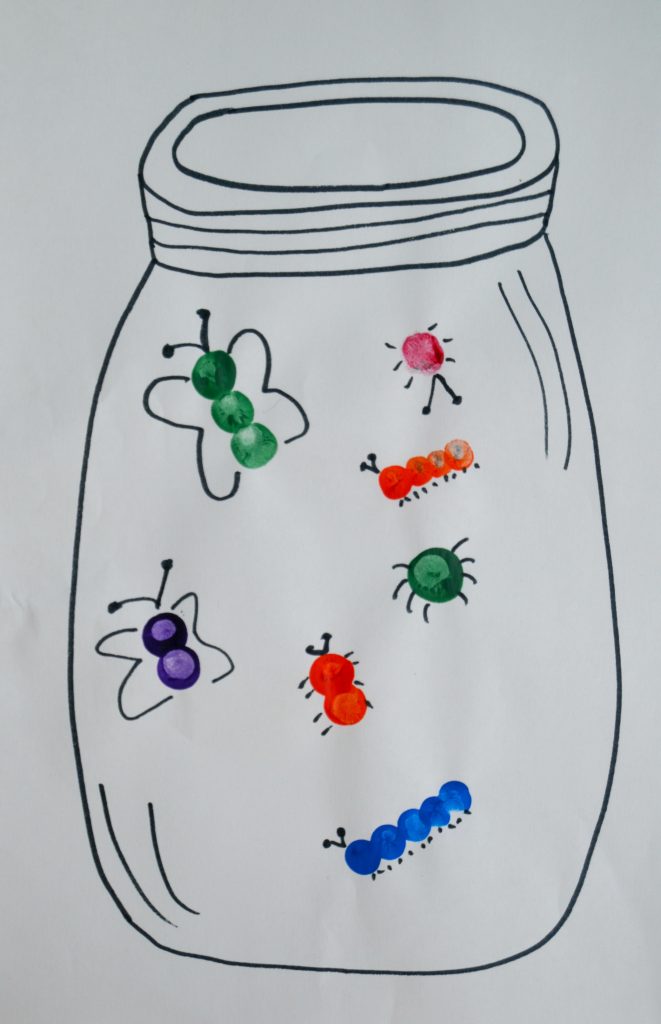 Messy activities for kids are the most fun! Get the paint out and have the kids dip their fingers in it to make fingerprint bugs. I drew a Mason jar to put the bugs in.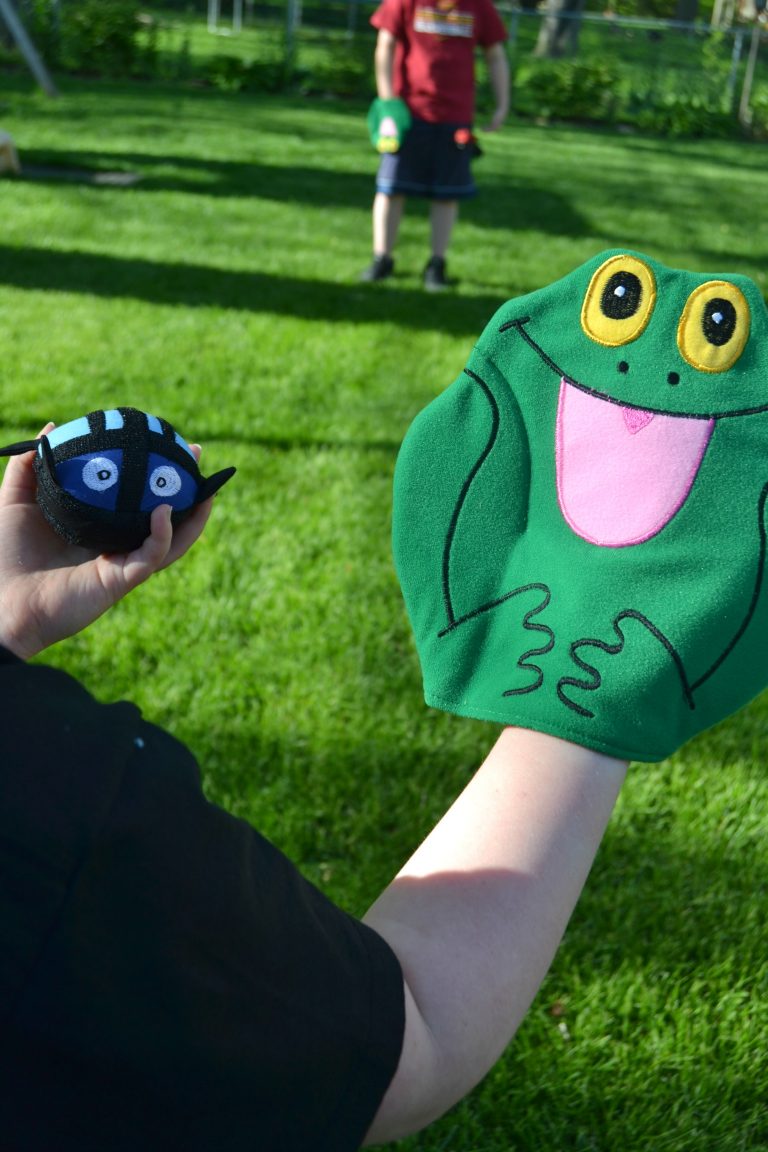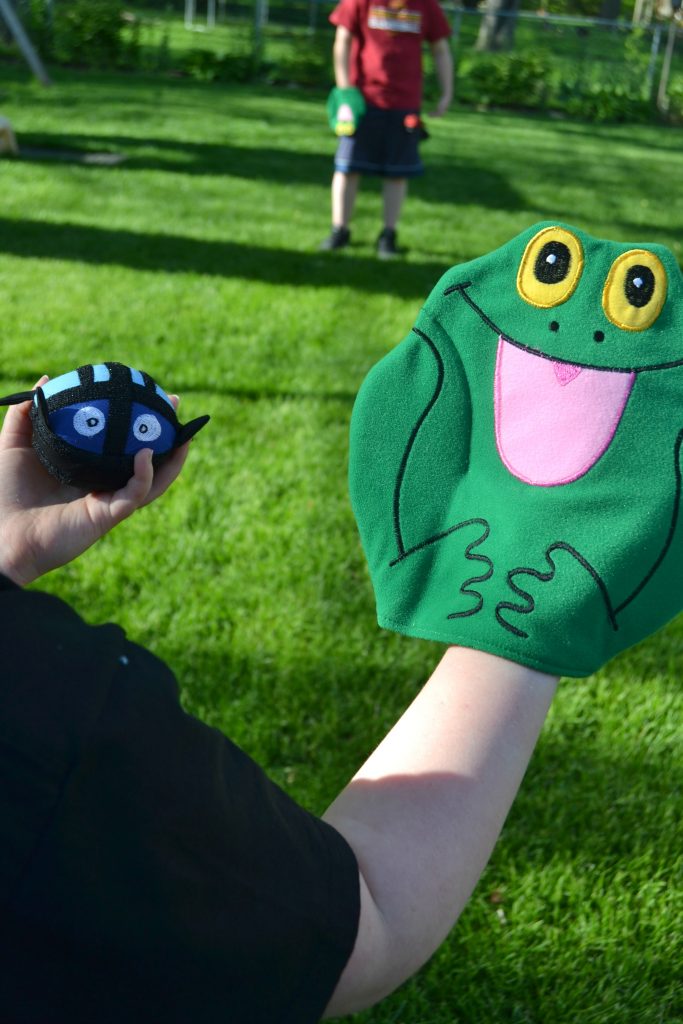 Getting active is important and this No-Fail Froggy Catch was a perfect game to play with our bug theme. Lakeshore's unique and exclusive products are all designed by teachers to make education part of children's daily lives. My son loves playing all kinds of sports so this game was right up his alley. My daughter liked it because of the cute bugs she was throwing and catching. 😉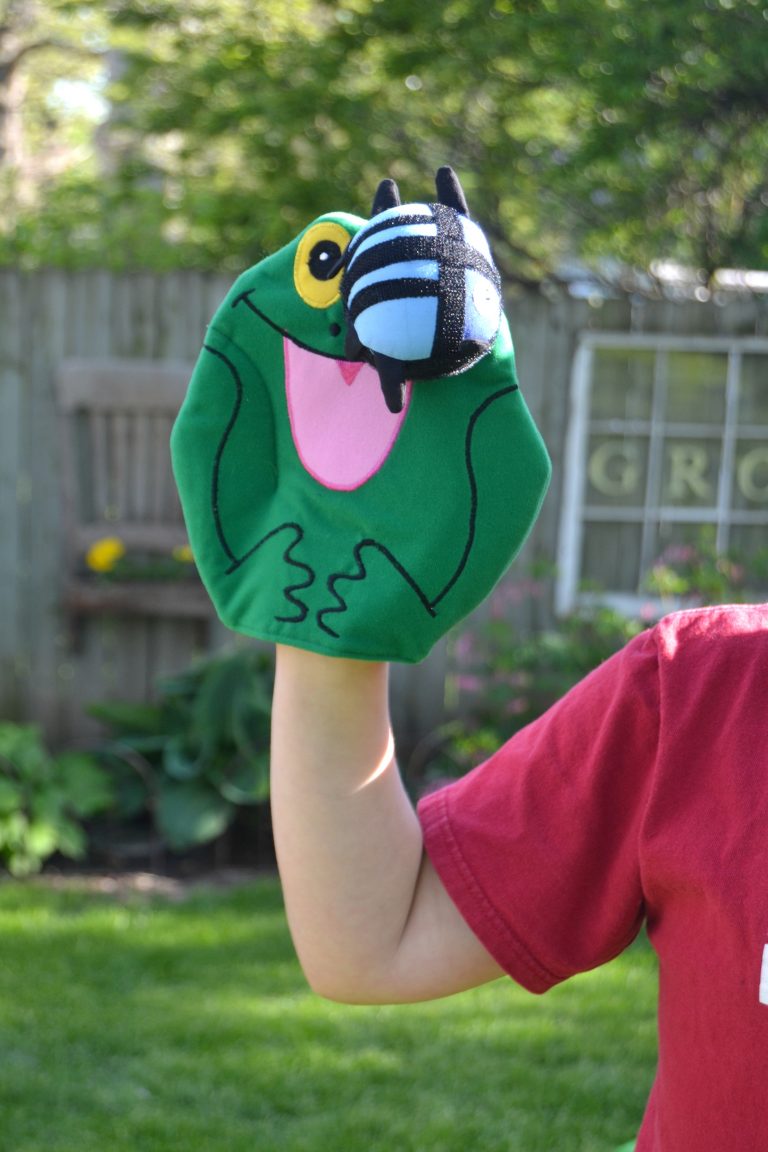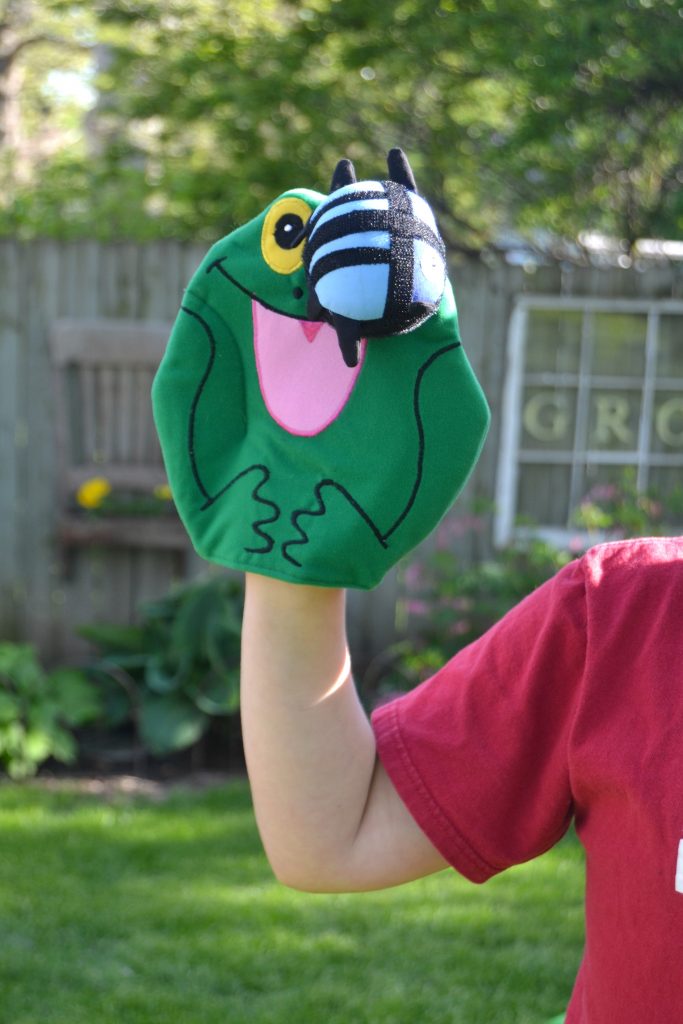 Painted Bug Rocks:
Have the kids hunt for rocks. Then, they can paint them to look like bugs. Red and black paint is all you need to make a lady bug. Yellow and black for bumblebees. A lot of the fun in this activity is hunting for the perfect rocks to turn into bugs.
Bug Collage:
I remember doing collages a lot as a kid. To do a bug collage, you need old magazines, scissors, paper and glue. Have the kids cut out bug, flower and grass pictures from the magazines and glue them on the paper to make collages or bug habitats.
Fly Swatter Painting: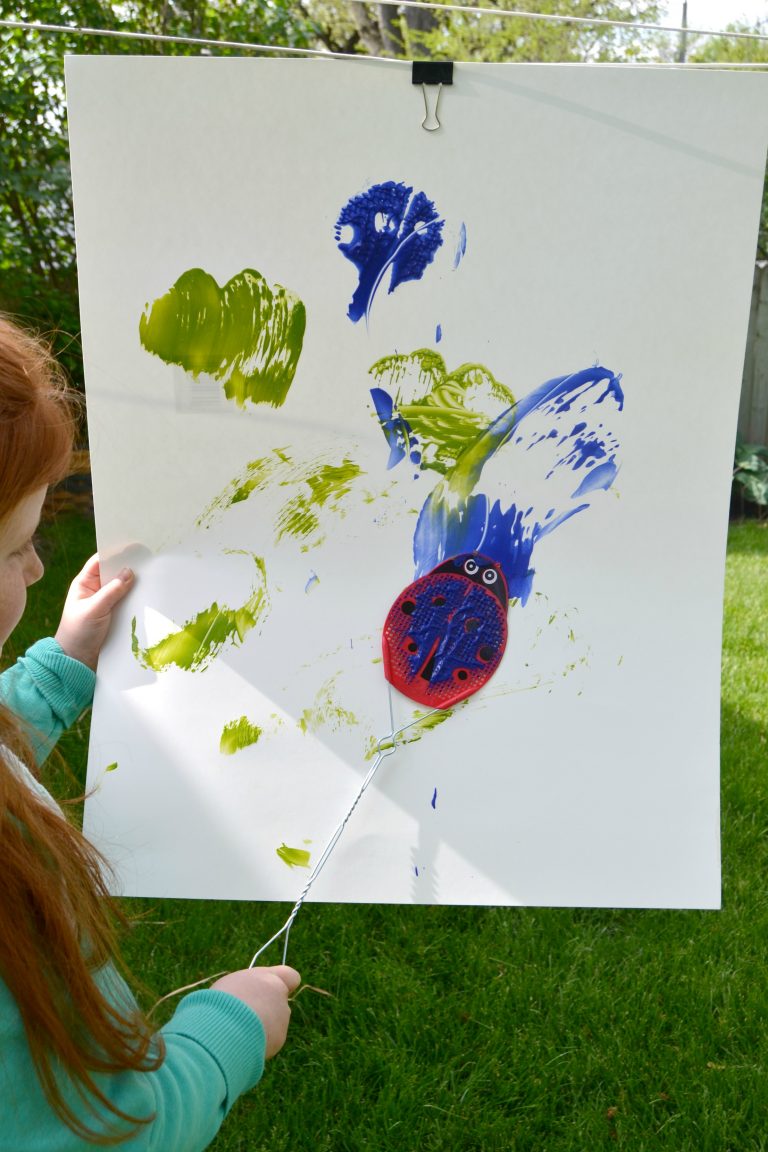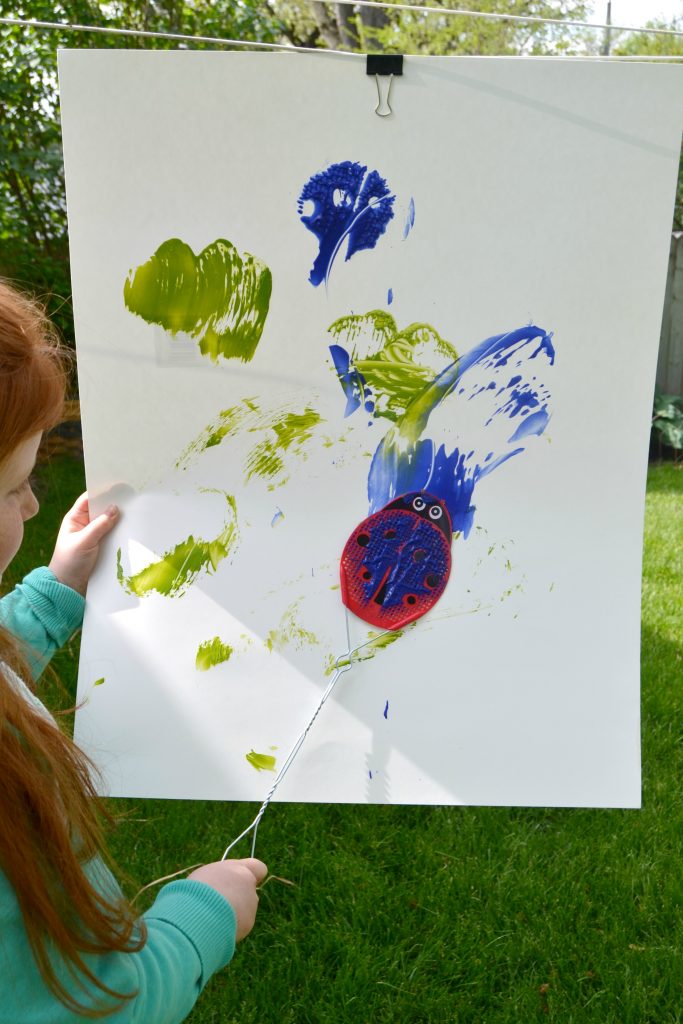 Another messy, but fun project. I bought bug-shaped fly swatters at my local dollar store. The white poster board is there as well. I clipped the poster board to our clothes line. Then, the kids dipped the fly swatters in paint and used them to paint masterpieces on the poster board. The kids loved this! Any time you can take a "regular" activity like painting and put a new spin on it, it is a whole new activity for the kids.

If you liked this 8 Bug Activities For Kids post, you will also love these ideas:
5 Fall Crafts For Kids
7 Spring Break Activities To Keep Your Kids Entertained