I am a blog ambassador for Lakeshore and am compensated for this Waste Material Craft Ideas For Kids post.
Summer break is here and I am making sure to have tons of things on hand and planned for my kids to do to keep them busy and entertained. Any other moms with me?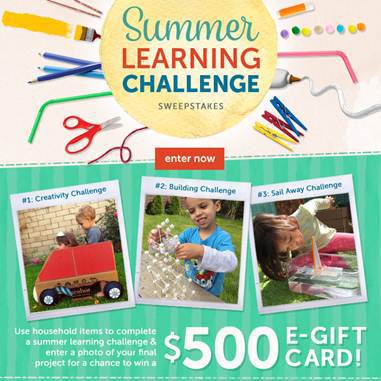 Lakeshore picked some great challenges that will get my kids involved and keep them busy. After reading through the three different challenges, my daughter was really excited to try the Creativity Challenge. Since my kids were little, I have always kept recyclable materials around for them to create with. Some of our best creations have been our Waste Material Craft Ideas. The Creativity Challenge with

Lakeshore Learning

is all about using recyclable materials to come up with a project with moving parts. My daughter saw the castle suggestion and jumped on the idea.
All great masterpieces must start with a sketch.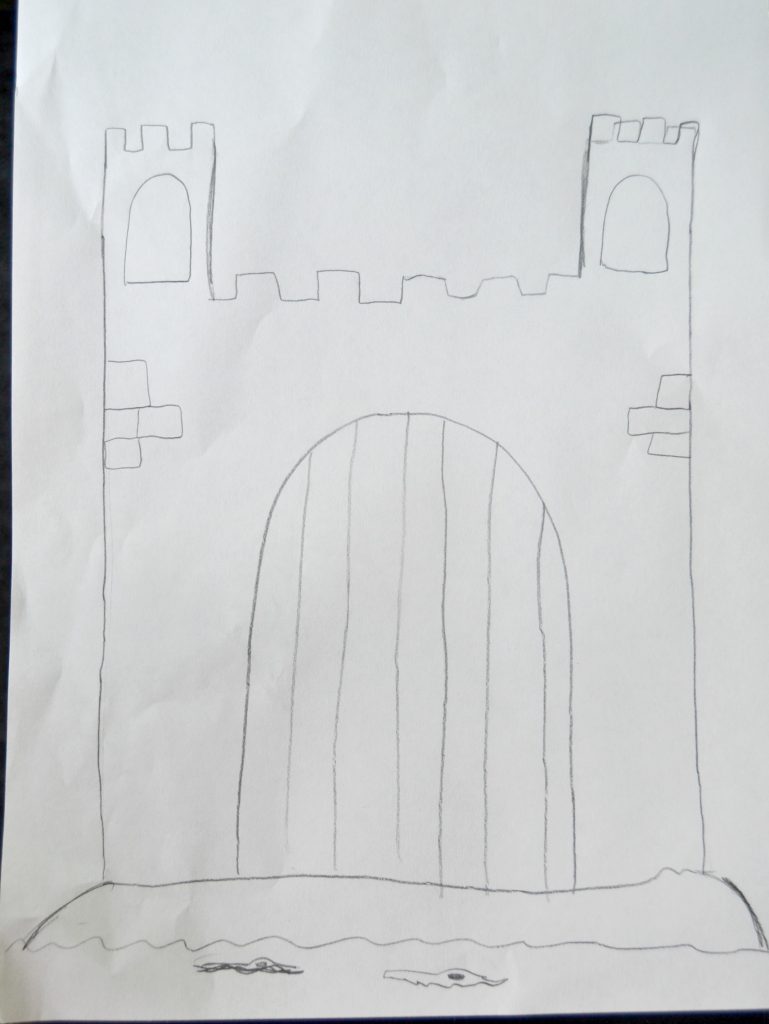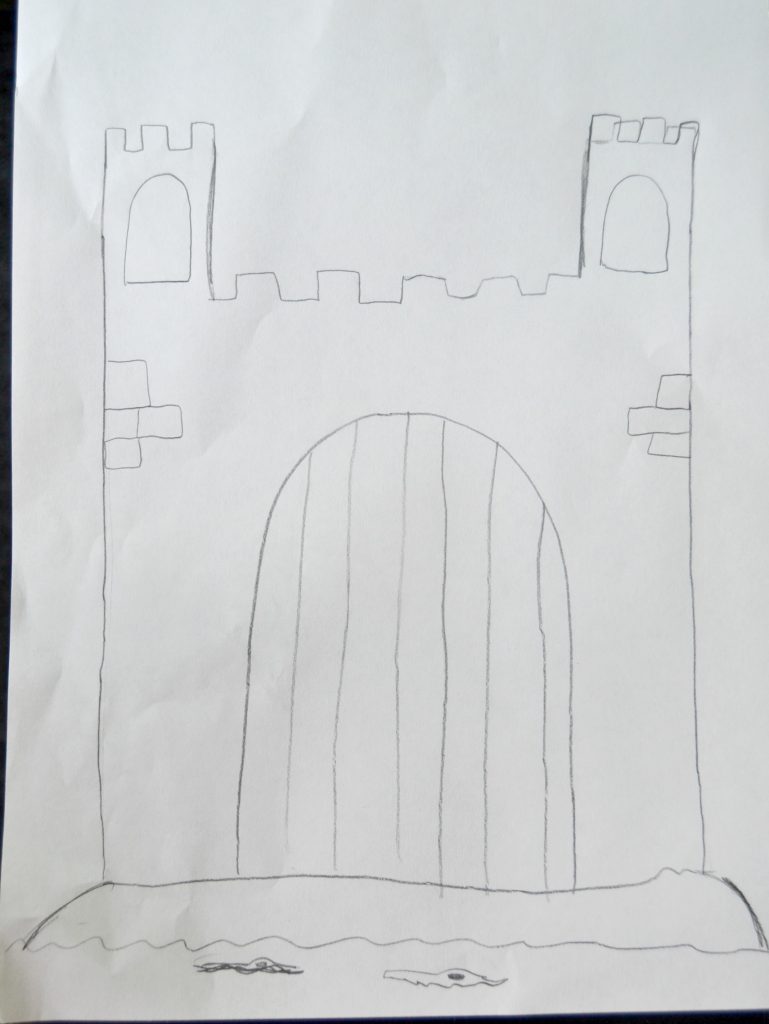 She grabbed a few recyclable materials to start with, but many other supplies were added as the building process went on.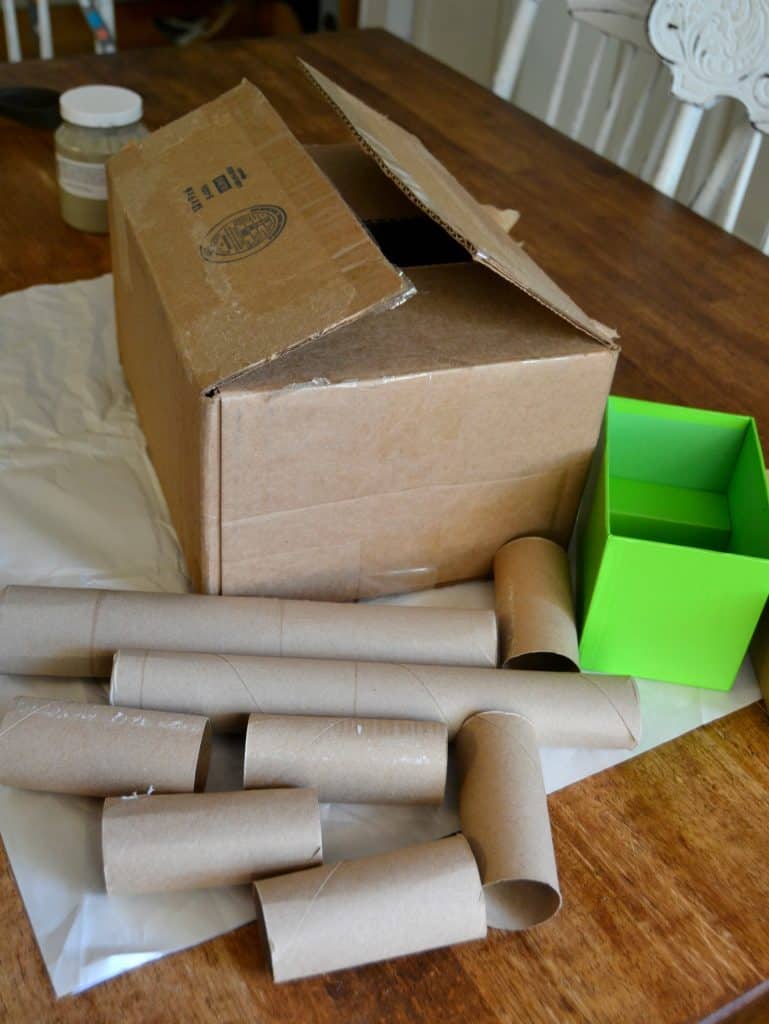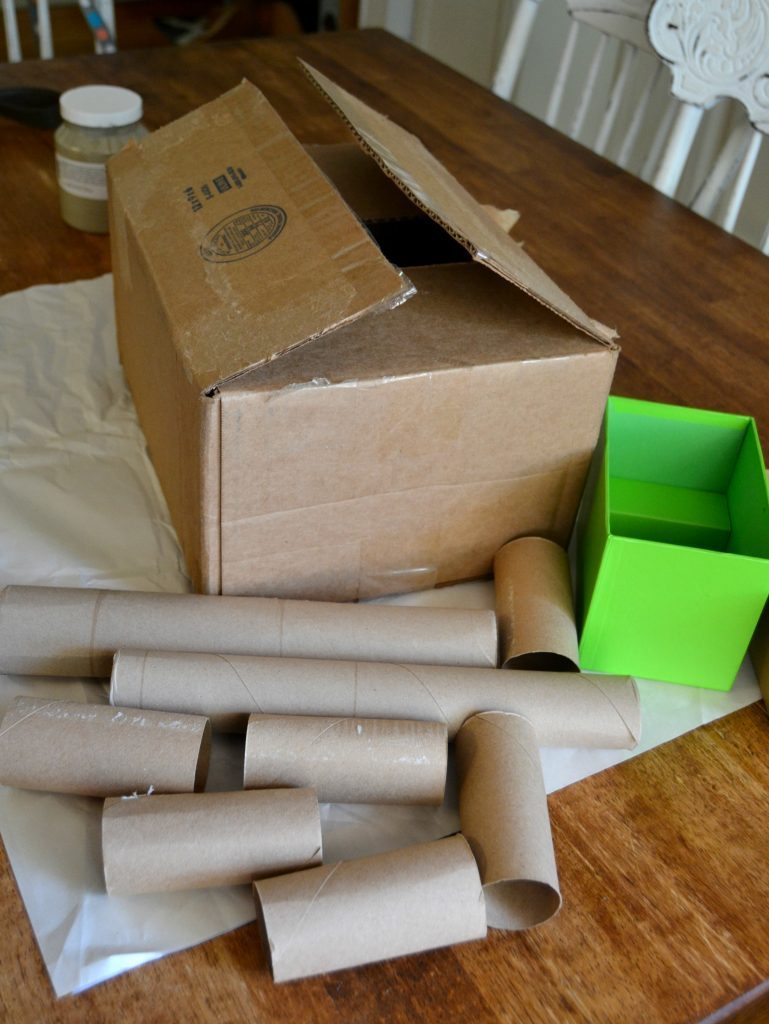 Paper towel rolls and toilet paper rolls were used to make the towers on the castle. She cut the tops of them to look like her sketch.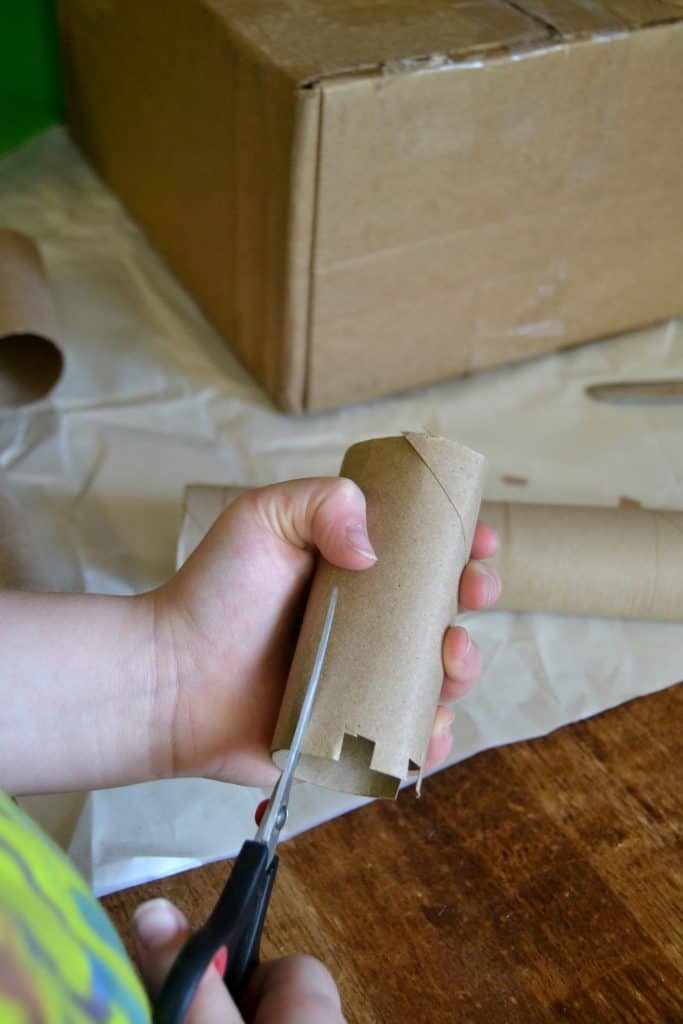 Then, she moved on to the draw bridge. She traced a bowl to come up with the perfect shape.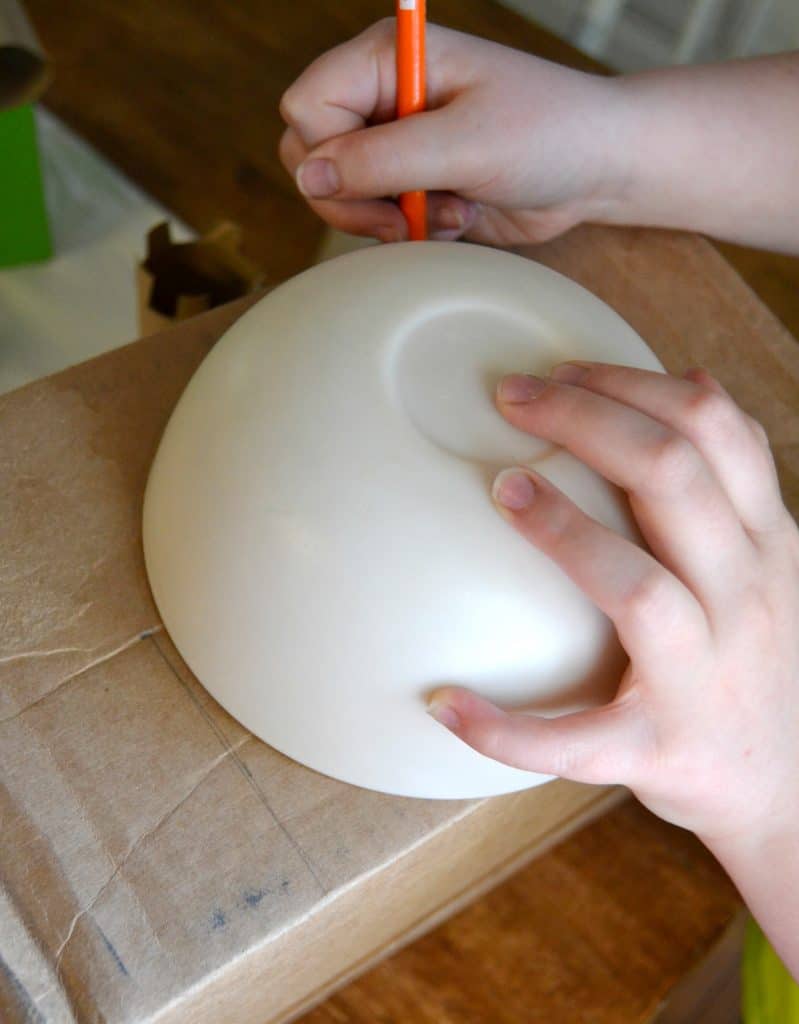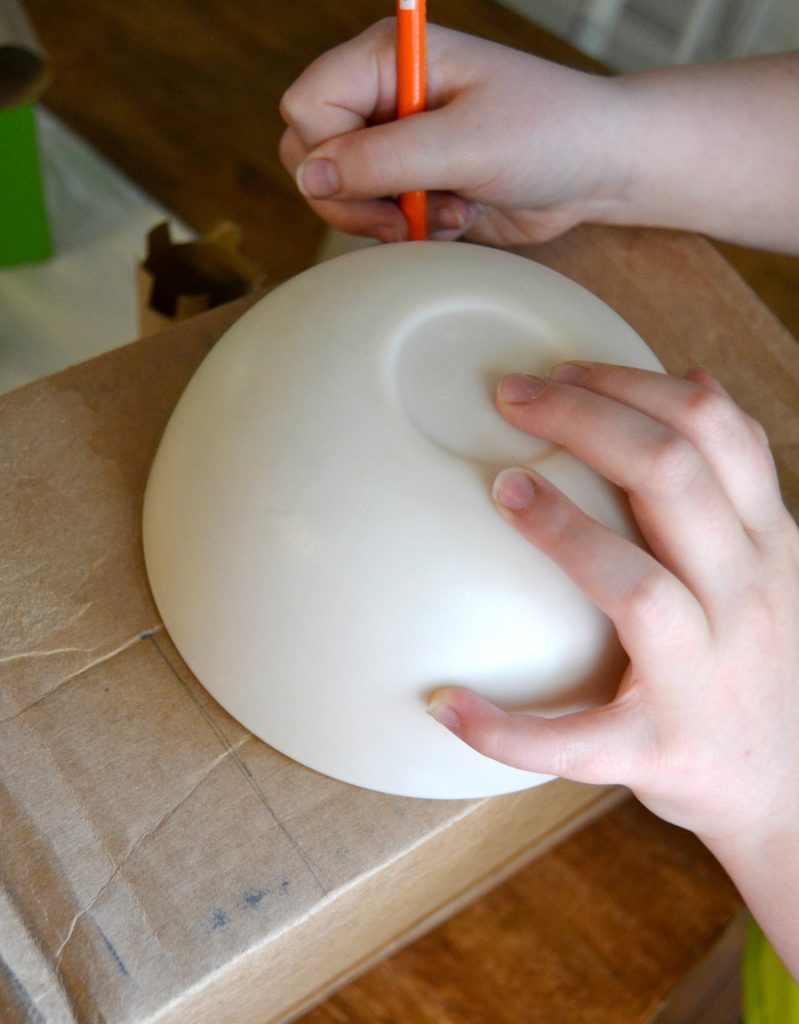 I helped her cut out the thicker parts of the castle. I also used the hot glue gun to attach her pieces where she wanted them.
A tissue box made the perfect "top-tier" to the castle.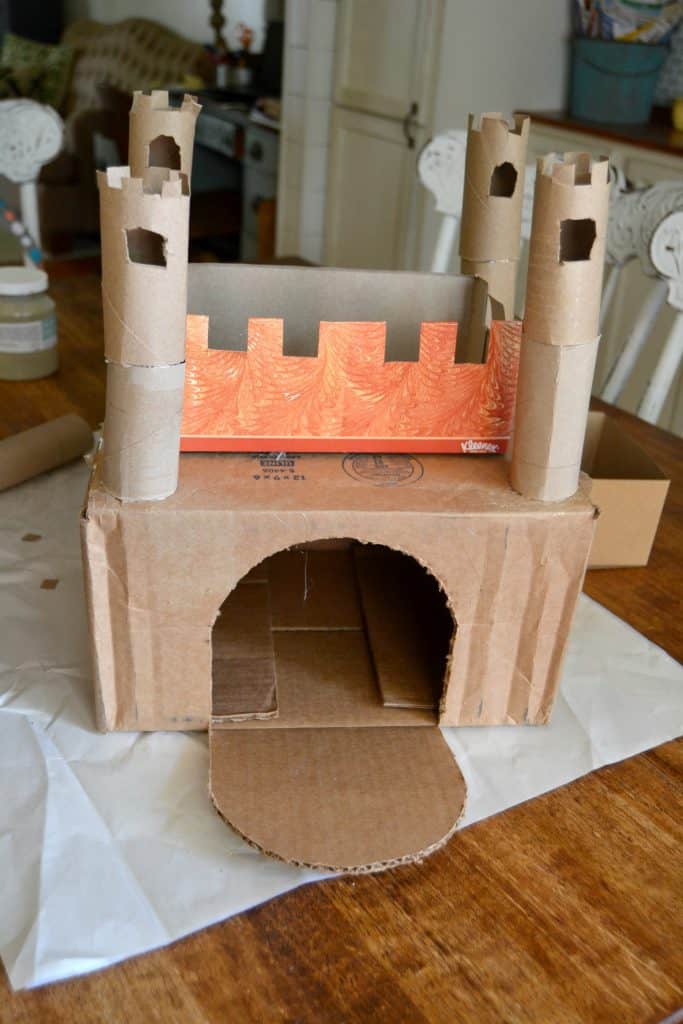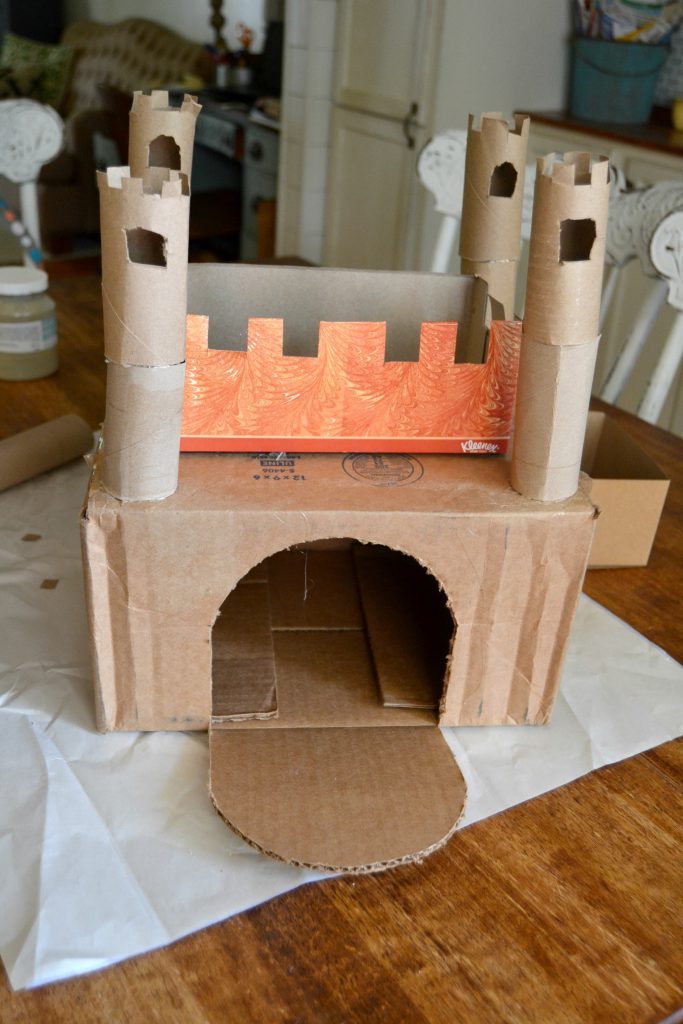 Now, we needed the draw bridge to open and close.
A wood dowel was the perfect solution.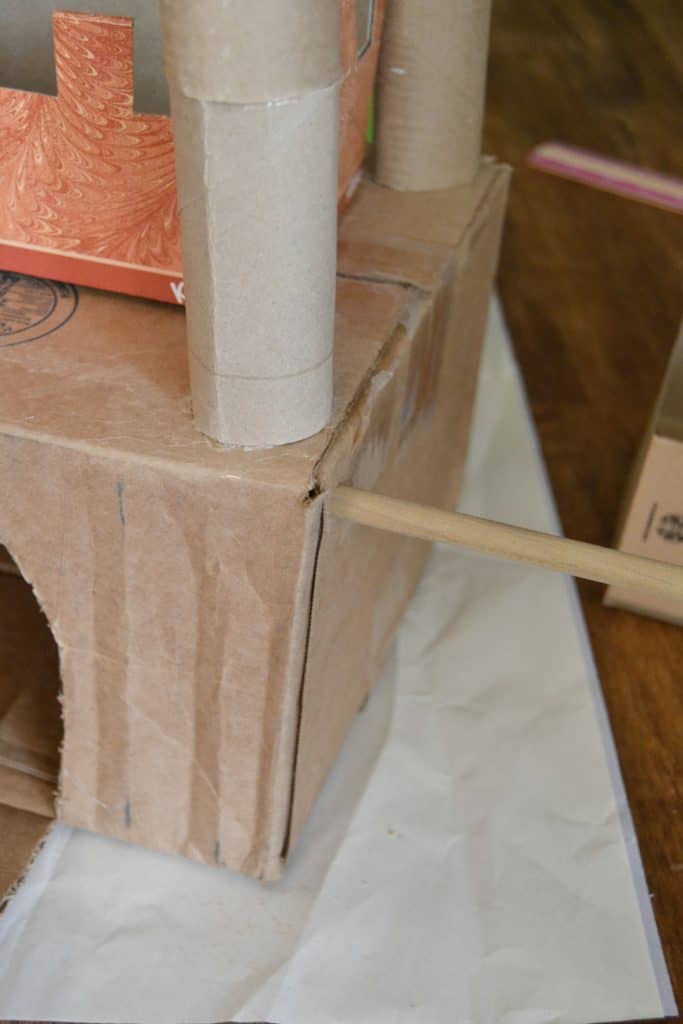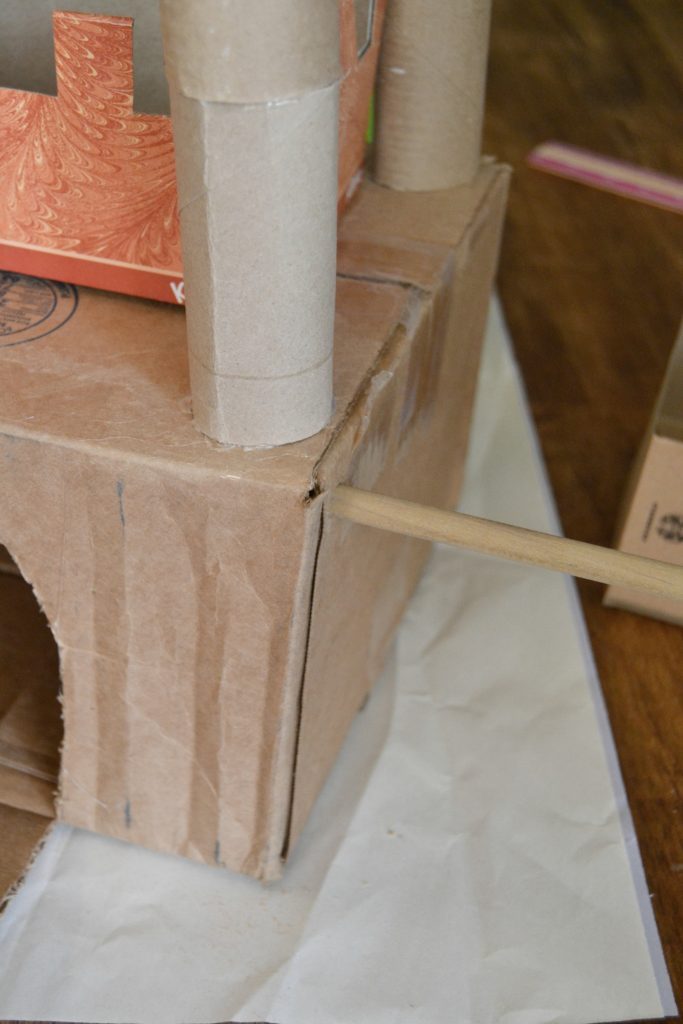 We pushed the dowel through one side of the box and out the other side.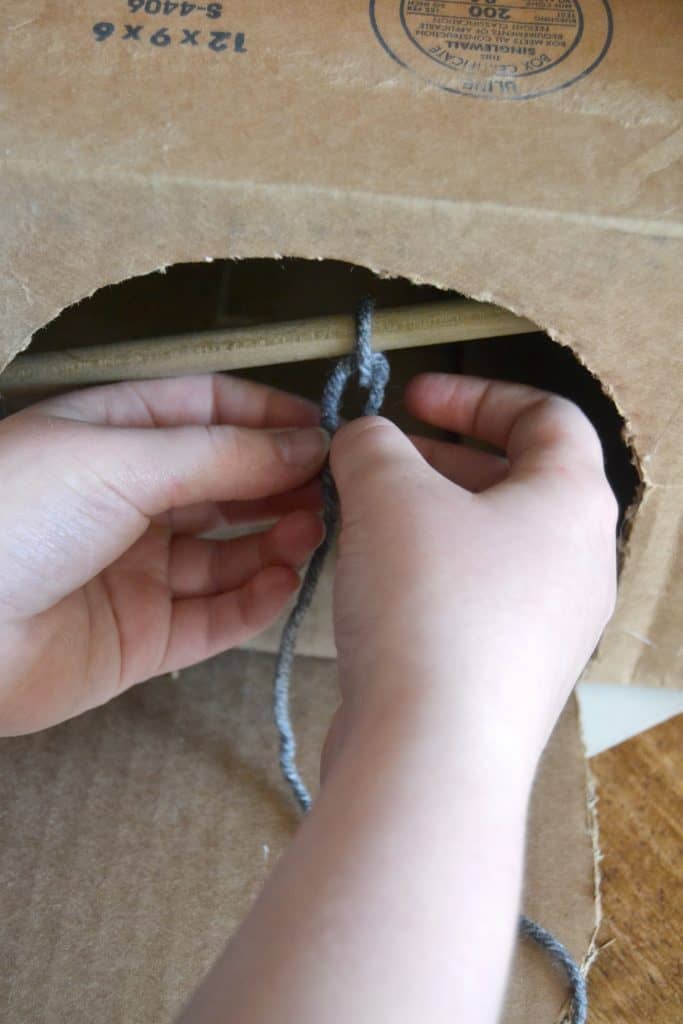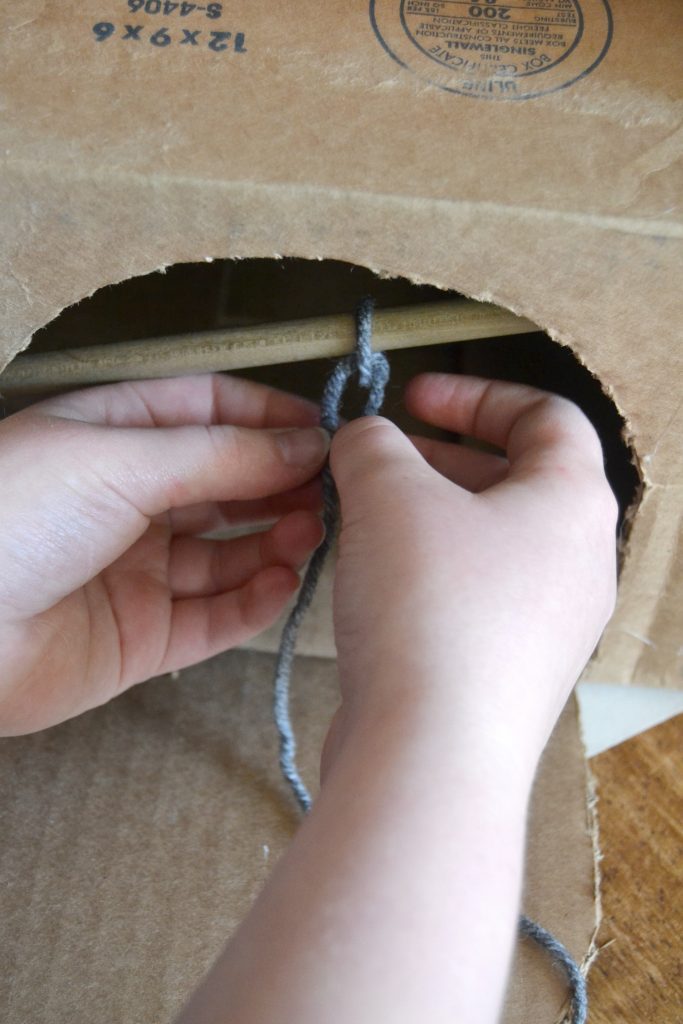 My daughter tied some yarn to the middle of the dowel and then tied the other end to a brad on the inside of the draw bridge.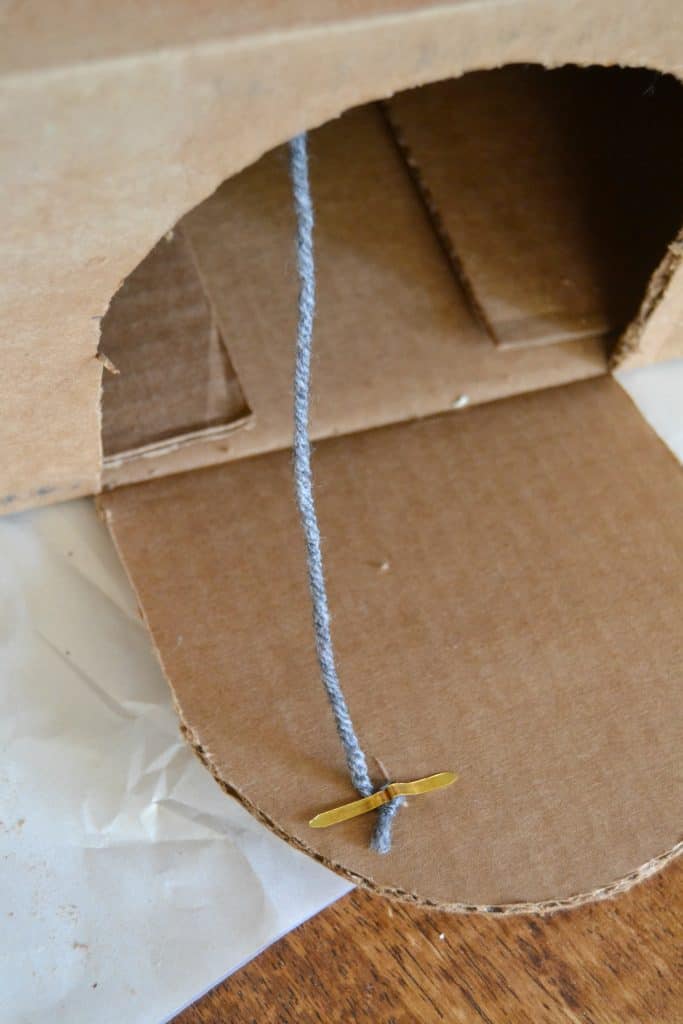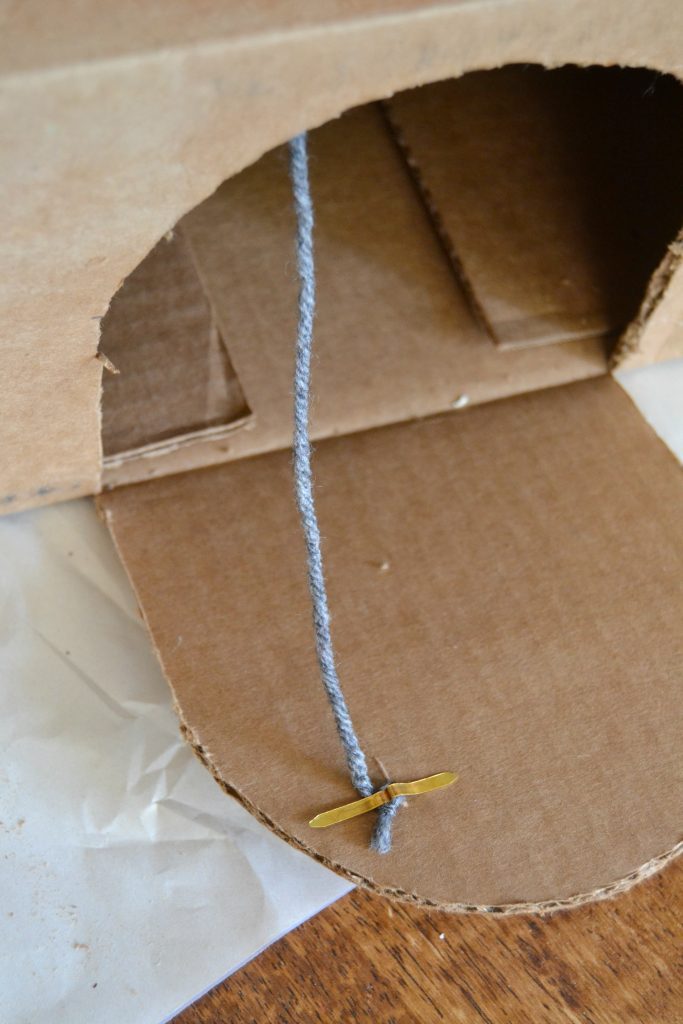 When she rolls the dowel on the ends of the box, the draw bridge opens and shuts.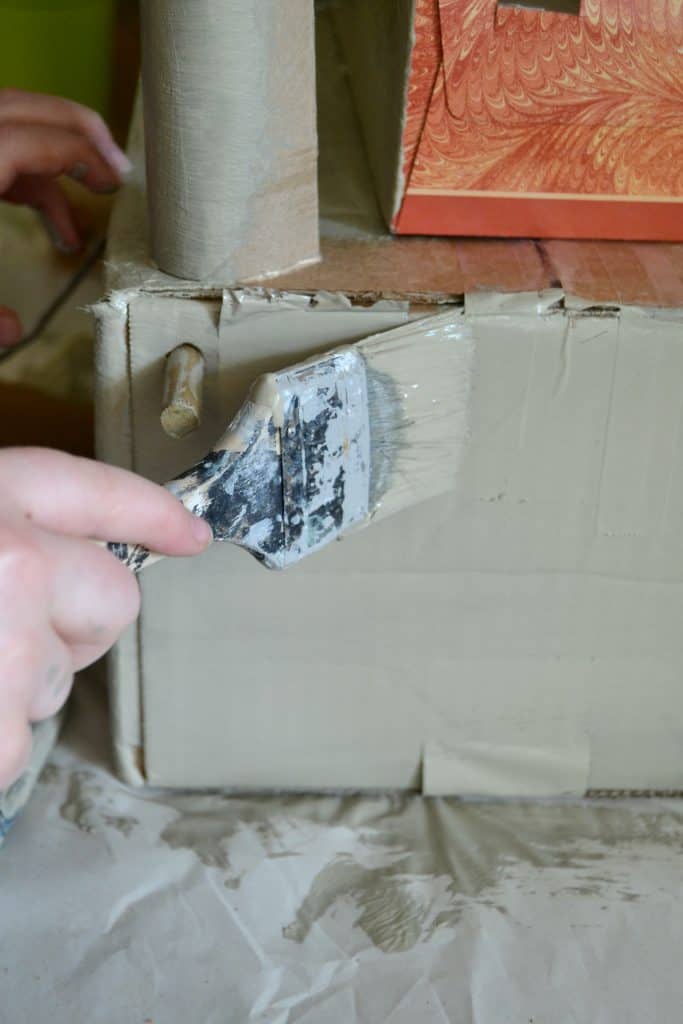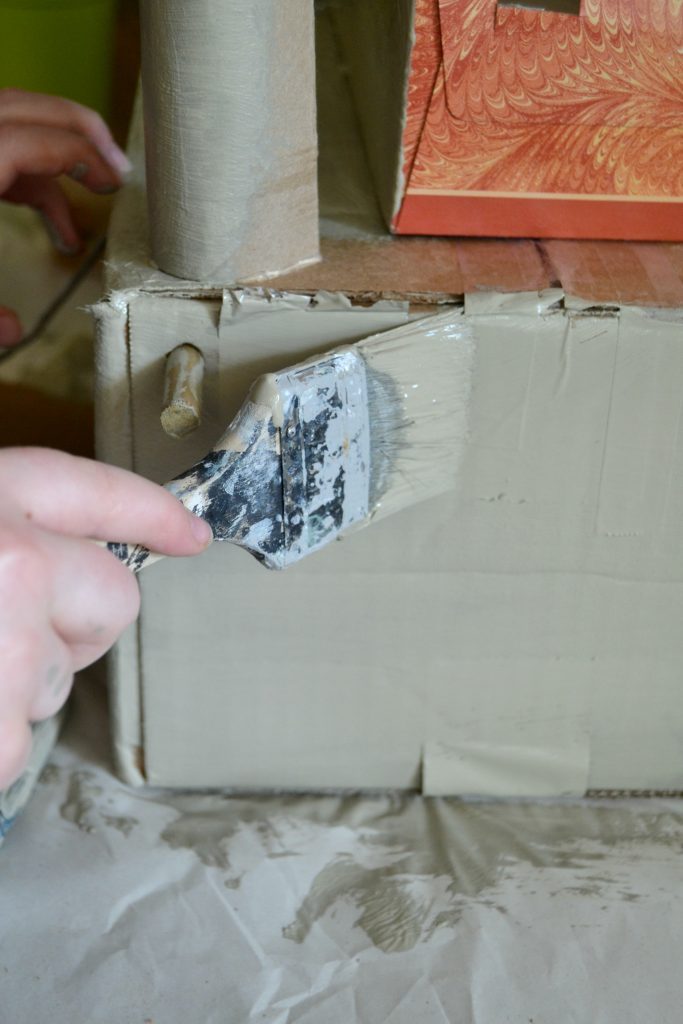 A little gray paint makes the castle look more realistic.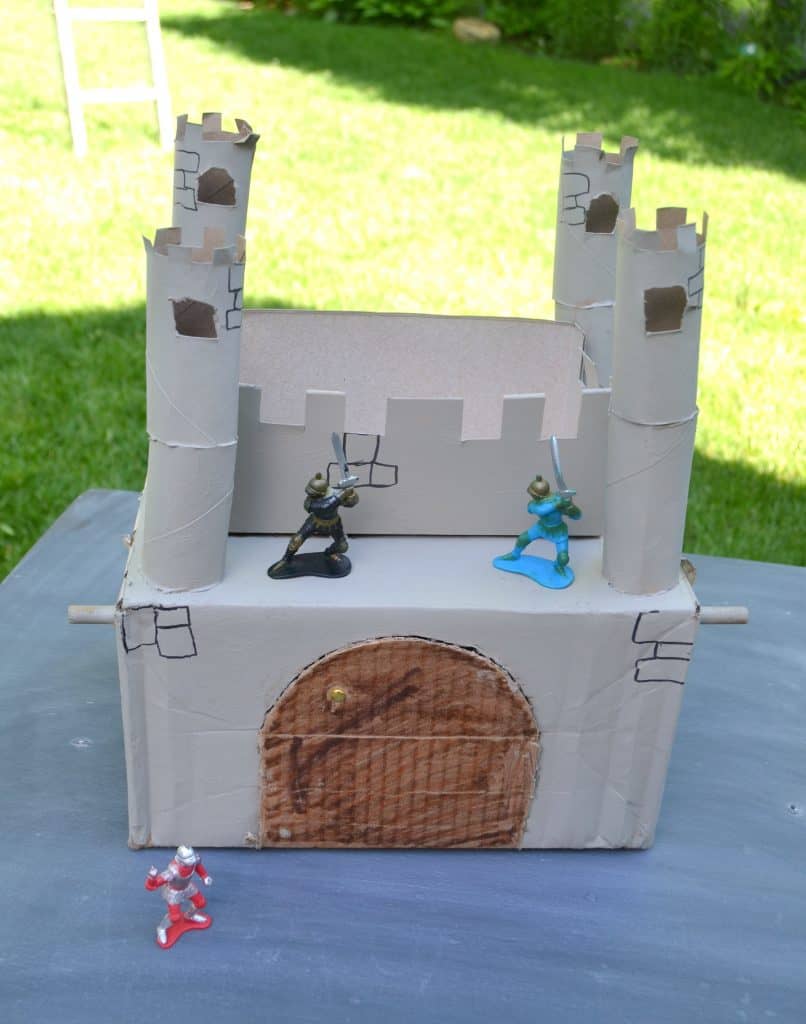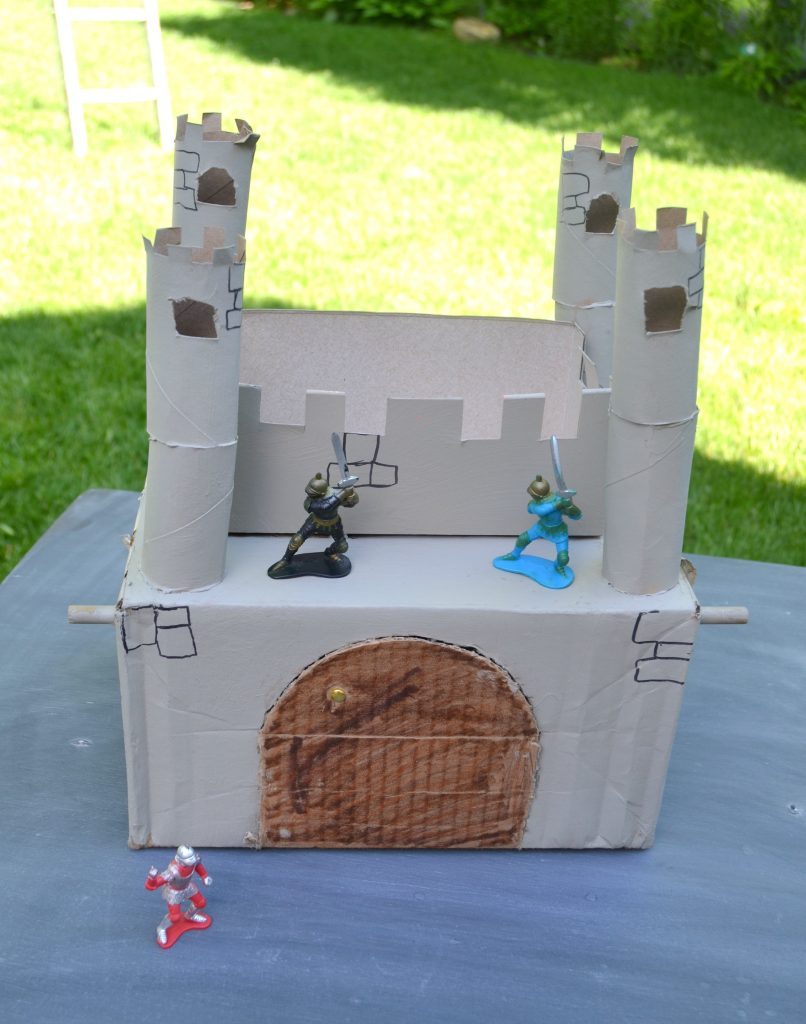 My daughter colored the draw bridge brown to make it look like wood.
To finish the castle, she added a little block detail to the outside with a black marker.

Of course, no castle of my daughters would be complete without a little decorating inside. She made the inside "stuff" inside that became great Waste Material Craft Ideas on their own. The chairs, bed and table were made from things we had in our recycling box.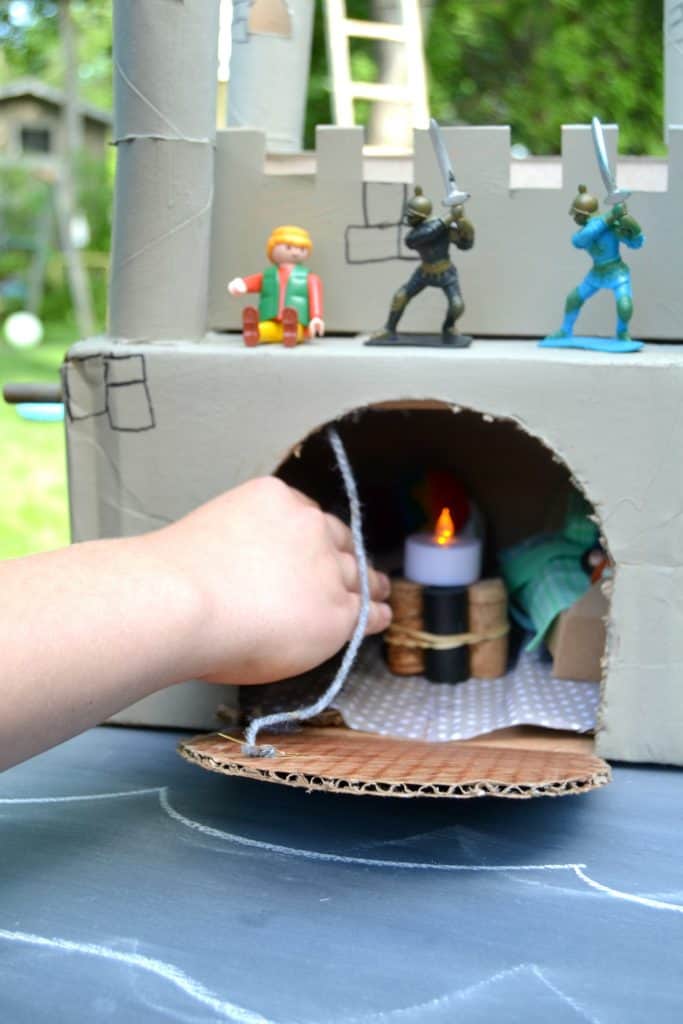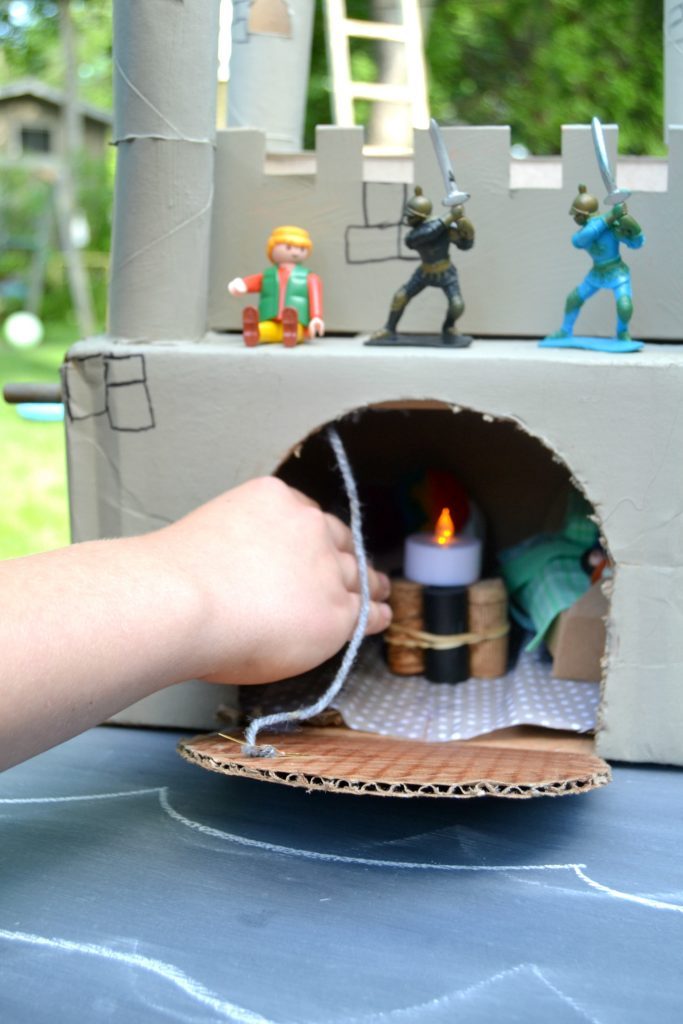 You can see the castle in action here:
The kids played with this castle for a long time. I was so happy to see my daughter use her creativity to bring this castle to life by using things we had in our recycling pile. Then, to be able to bring it outside and have the kids play with it for so long while I got other things done….. priceless! My kind of summer activity!
I hope this Waste Material Craft Ideas post has got you excited to break out some recycling pieces to get creative with your kids!
PIN THIS POST!


If you liked this Waste Material Craft Ideas post, you will also like these ideas:
7 Spring Break Activities To Keep Your Kids Entertained
10 Ways To Prepare For The School Year
How To Keep Your Kids Learning Through Play During Summer Break