Last year, I was a Lakeshore Learning Ambassador and wrote a post about Spring Break Ideas. Today, I am posting 7 Spring Break Ideas To Keep Your Kids Entertained during their break. Spring break is a much-anticipated break for both my kids and I. We look forward to the lazier days when the schedule isn't jammed packed and we can relax and do some fun activities to keep us entertained. If you are a planner like me, these seven activities are great to have on hand before the break starts so you aren't struggling to find things to do when the "Mom, I'm bored" antics start. 🙂
7 Spring Break Ideas To Keep Your Kids Entertained: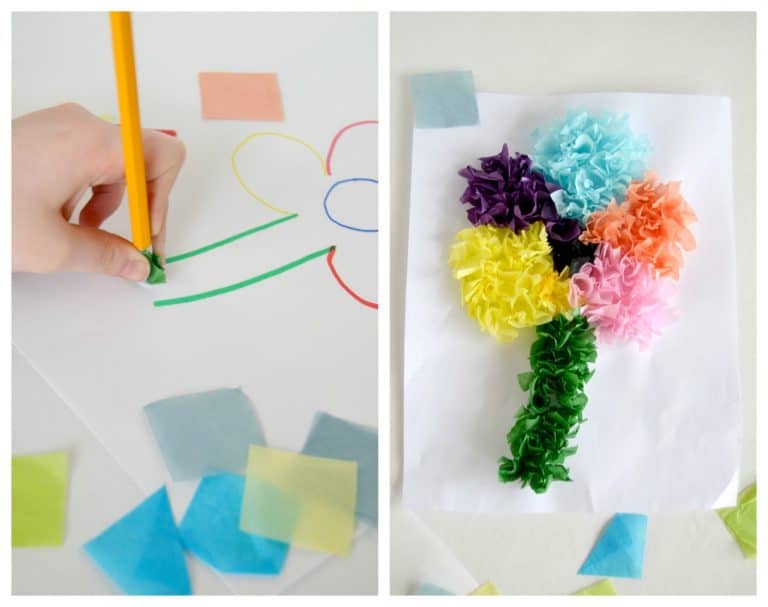 Tissue Paper Art
I remember doing this craft when I was a kid and my daughter loves to do it now. There are so many different masterpieces to be made with Tissue Paper Squares. When my daughter was younger, I would draw a picture with different colors for her to fill in with the tissue paper. Now that she is older and loves to create on her own, she comes up with her own creations. All you need to do this is a pencil, white glue and tissue paper squares. Wrap the tissue paper around the eraser of the pencil and dip it in some white glue. Then, press the tissue paper onto the paper.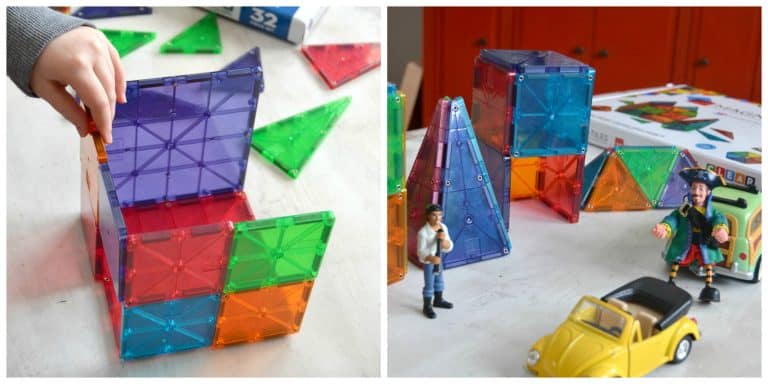 Magna-Tiles
My kids have the most fun with Magna-Tiles! They have created everything from small villages to skyscrapers with these tiles. As a parent, I love them because they encourage creativity and imagination. Whenever a toy can produce hours of productivity and entertainment for my kids without the television involved, I am a happy mom.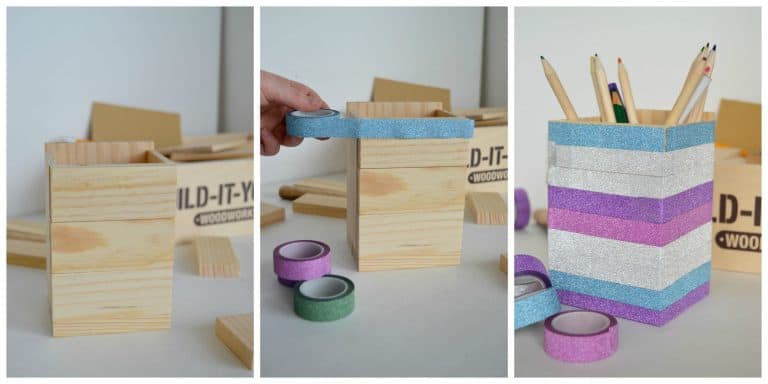 Build
Both of my kids have watched my husband and I DIY our way through so many projects. They have seen it so much that my daughter has come to us asking for projects she can try. The Build-It-Yourself Woodworking Kit was perfect for her. It gave her the instructions and supplies she needed for numerous projects. She DIY'd her way though a pencil holder that she decorated with glitter tape. I think that building activities for girls are great for building confidence and creativity.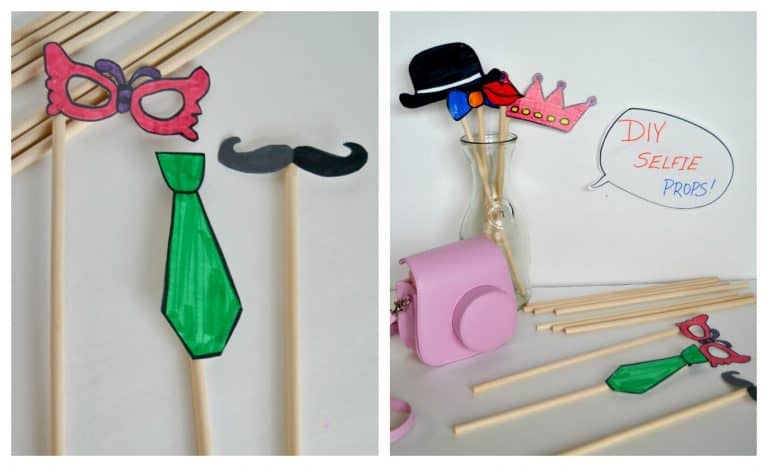 Make Your Own Selfie Props
My daughter received a new camera two Christmas' ago so she has been all about photography and taking pictures. She used the Wooden Craft Dowels to make her own props for a selfie station. She colored some funny props on white drawing paper and then we laminated them and cut them out. We used Velcro to attach the props to the dowels so she could easily change them up when she wanted to.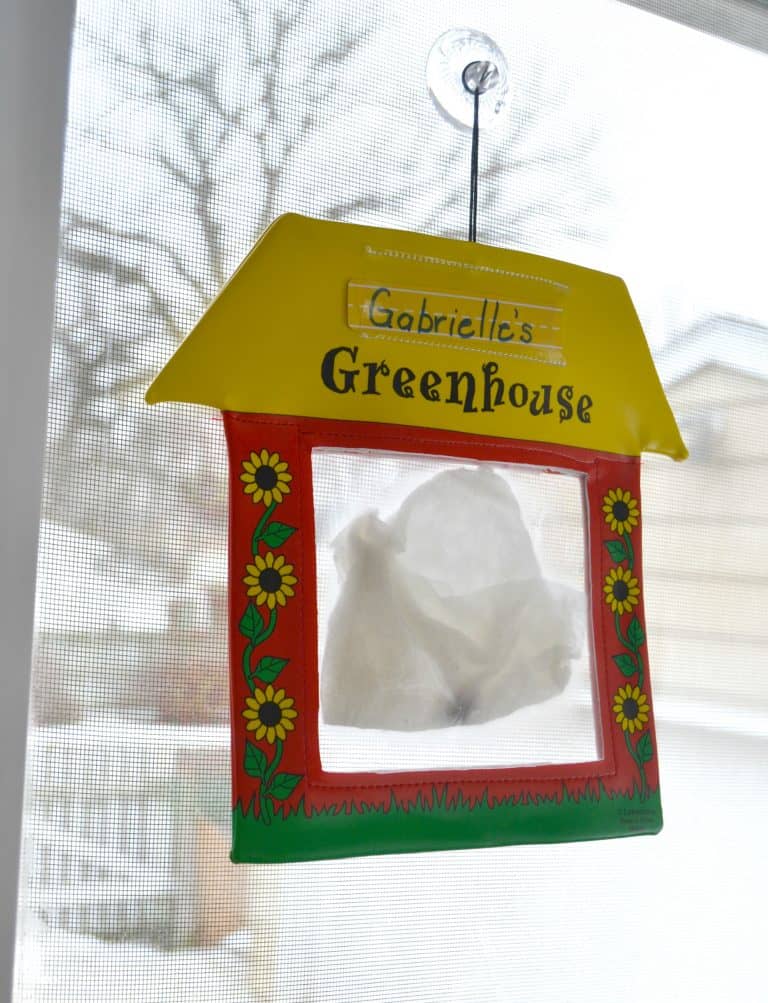 Plan For Your Summer Garden
What Spring Break Ideas To Keep Your Kids Entertained would be complete without talking about plants?! With spring and summer right around the corner, we have already started talking about all the things we want to grow in our garden this year. The Watch-It-Grow Window Greenhouse is a great activity to have on hand during spring break. It gives the kids the chance to work on their "green thumb" before the real thing happens in the summer. Science-related activities like this are always popular with our kids. They love learning about different processes and when it is fun, they retain a lot of what they are learning.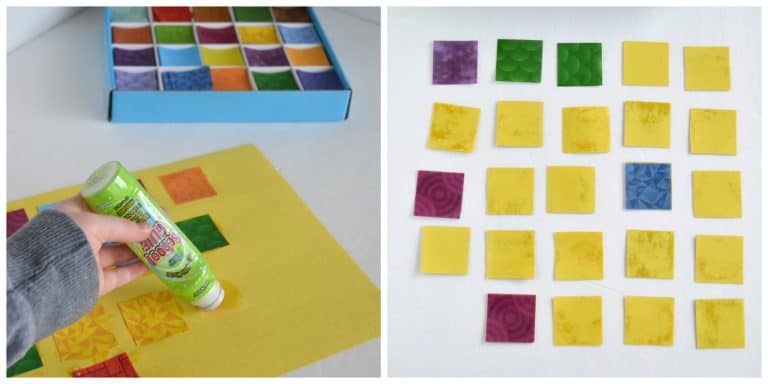 Make Your Own Games
Kids love to play games and my kids love to create their own games. It was easy for them to design their own memory game with the Decorate & Design Paper Squares. All these squares have different patterns so they were perfect for a memory game. They used the Glue Dabbers to glue the square to construction paper and then we laminated them and cut them out. These squares could be used for so many activities for kids of all ages.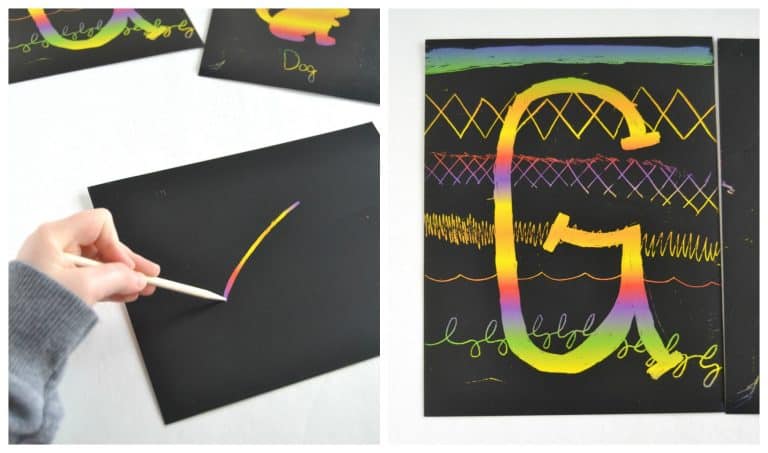 Free Creative Play
I think that free creative play is so important for every child at every age. Ever since our kids were little, we have had a "creation station" set up in our home. It is full of paper, crayons, markers, paint, scissors, tape, glue, recyclables, glitter, etc. for the kids to create with whenever they want. Sometimes. I will add new thing to the station. The Rainbow Scratch Paper is a great product to change up your "creation station". When I add new things, my kids soak it up like sponges. They create in a new way and experiment with it for hours. I even like creating on this paper. 🙂
I hope these 7 Spring Break Ideas To Keep Your Kids Entertained have given you some ideas for your kids during their break. We are so excited for our spring break and these activities will be keeping us entertained for sure.
PIN THIS POST!

If you liked these spring break ideas, you will also love these posts:
Valentine Craft For Kids: Sling Shot Valentine (Free Printable)