This Patriotic Cocktail post is sponsored by WayFair. All opinions are my own.
Happy Memorial Day! I can't believe that Memorial Day is here and I know, Fourth of July will be here before we know it.
Hello, Summer!!!
Memorial Day is a time to pay tribute to our nation's fallen heroes. It is also regarded as the unofficial start of summer and is celebrated with a back yard parties and BBQ's. I am here today to share an easy patriotic cocktail that is light and refreshing and the perfect drink to start the summer off right.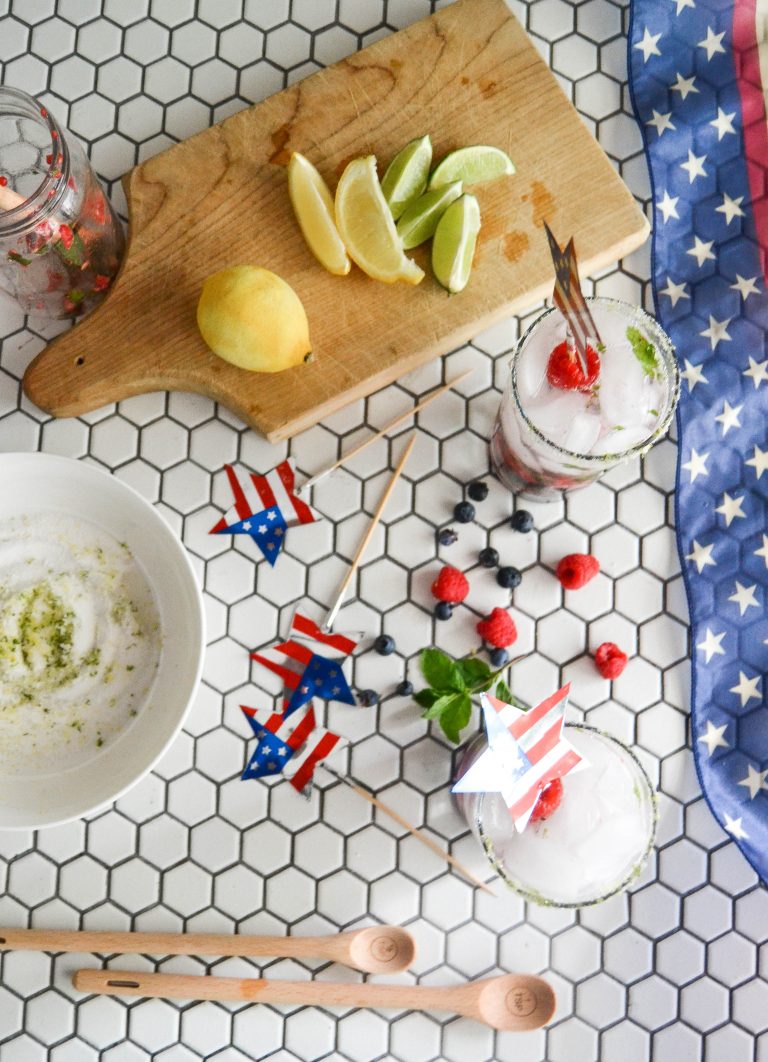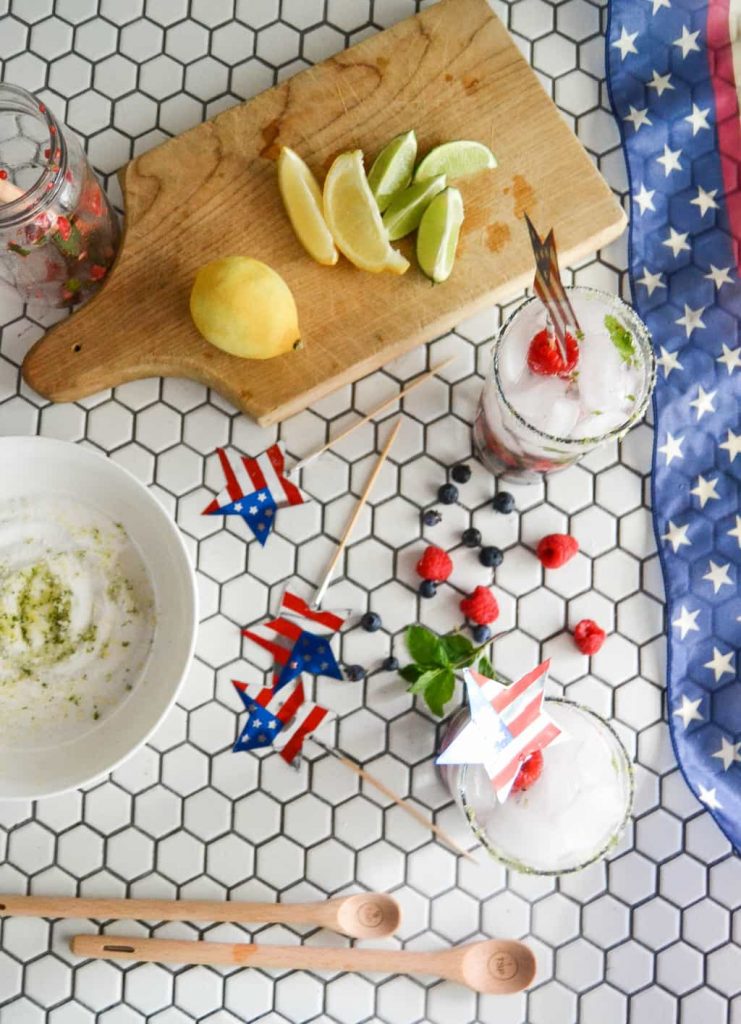 Our kids finished the school year last week. We are in full summer mode already. Every year, we celebrate Memorial Day weekend with family and friends. We cook all kinds of food on the grill and set up outdoor tables and games in the back yard. We make it easy and laid back and everyone knows the summer season has started when they come. I made this patriotic cocktail last year and it is on the menu again this year because everyone loved it.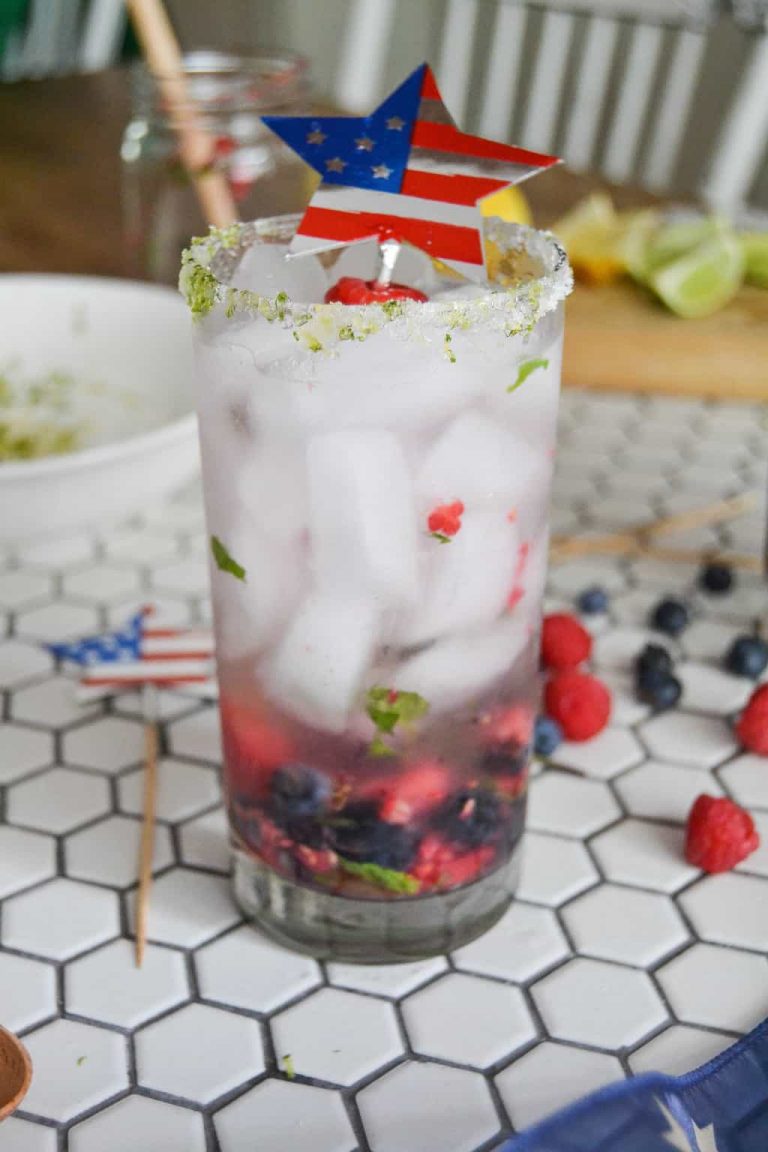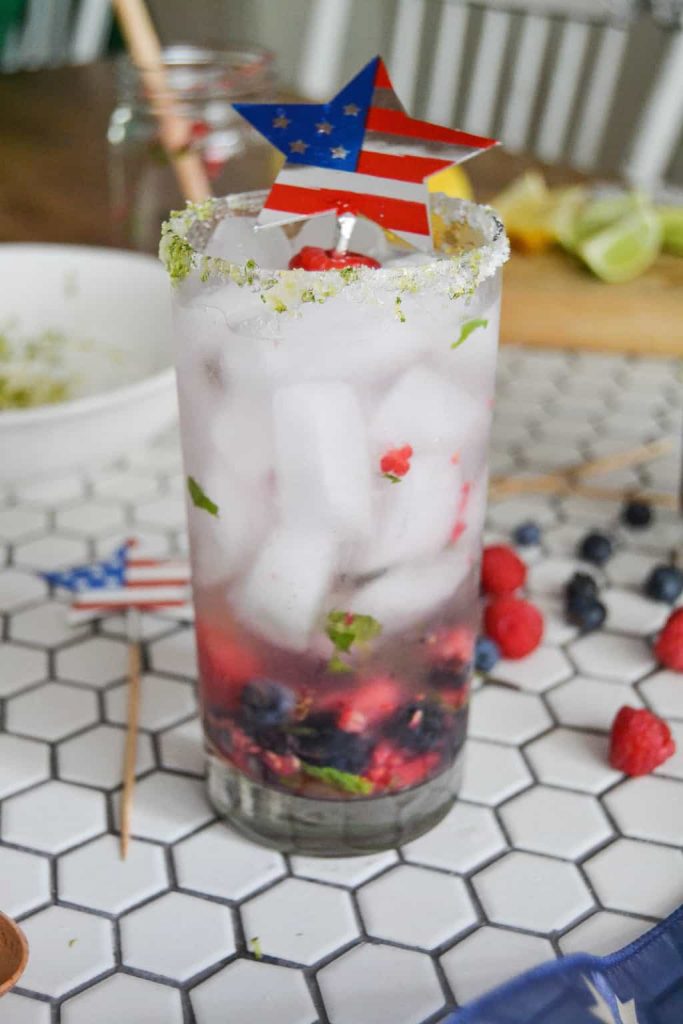 A Patriotic Cocktail
First, add a layer of sugar to a plate or bowl.
Then, zest a lemon and lime into the sugar.
To prepare the glasses, rub a lemon or lime wedge around the rim of the glasses.
Turn the glasses upside down and dip the rim into the zest and sugar.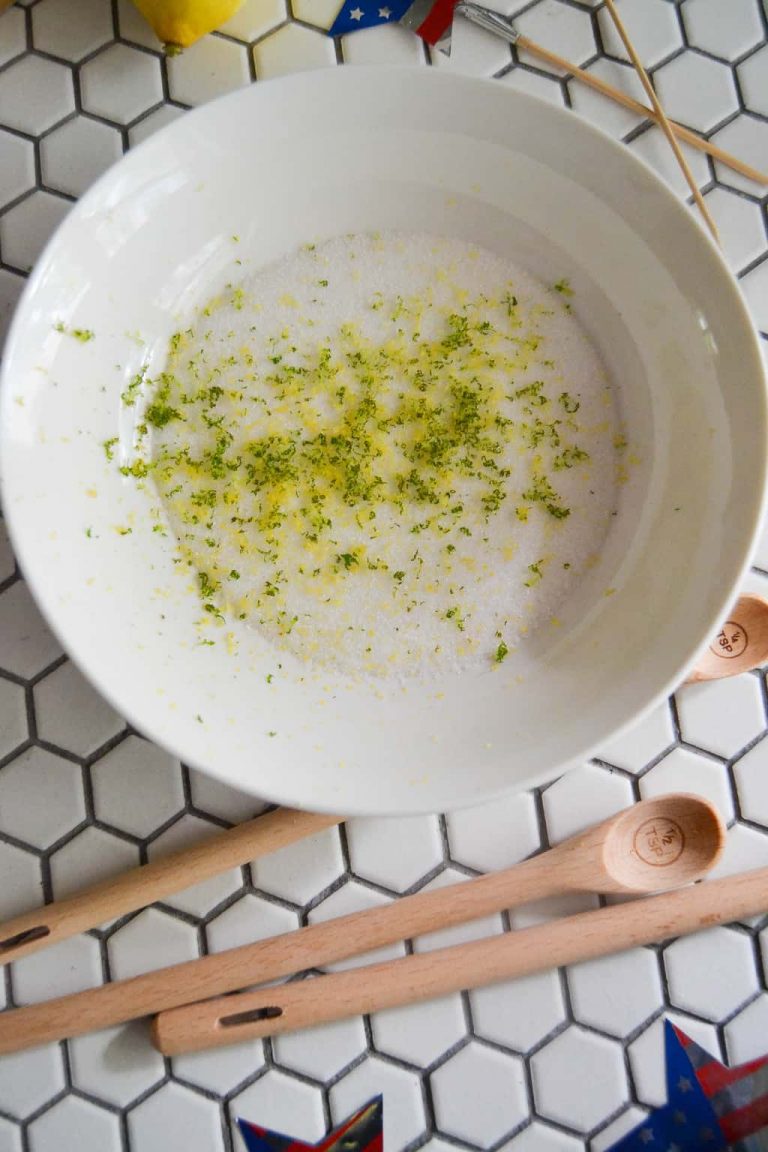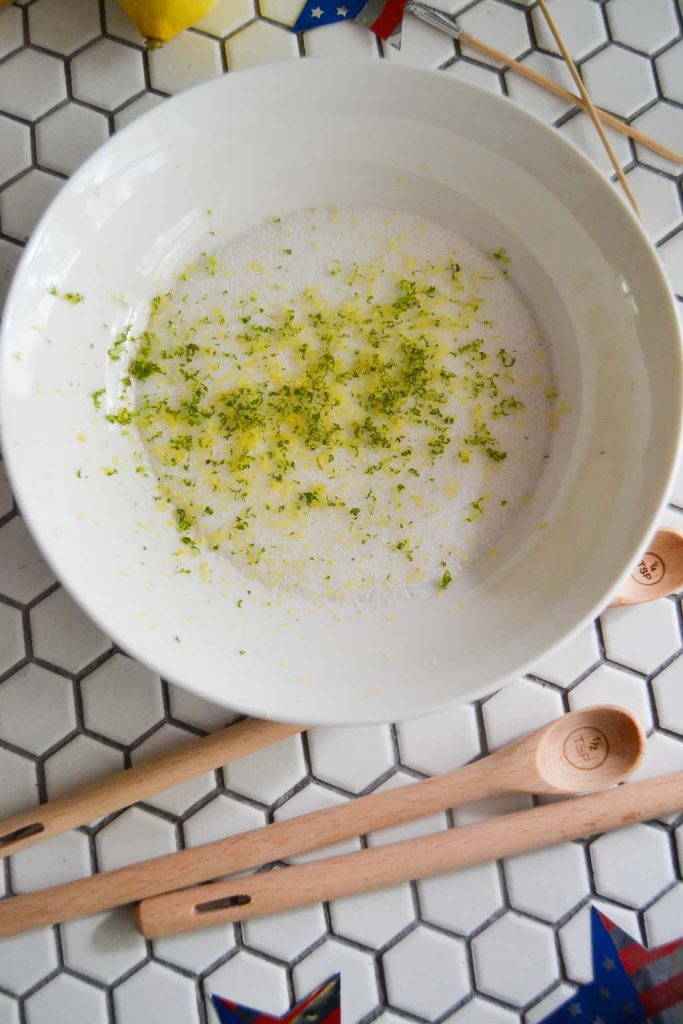 In a separate glass, muddle the blueberries, strawberries, mint, lime juice, and sugar together in the bottom until the sugar is dissolved and the berries break down.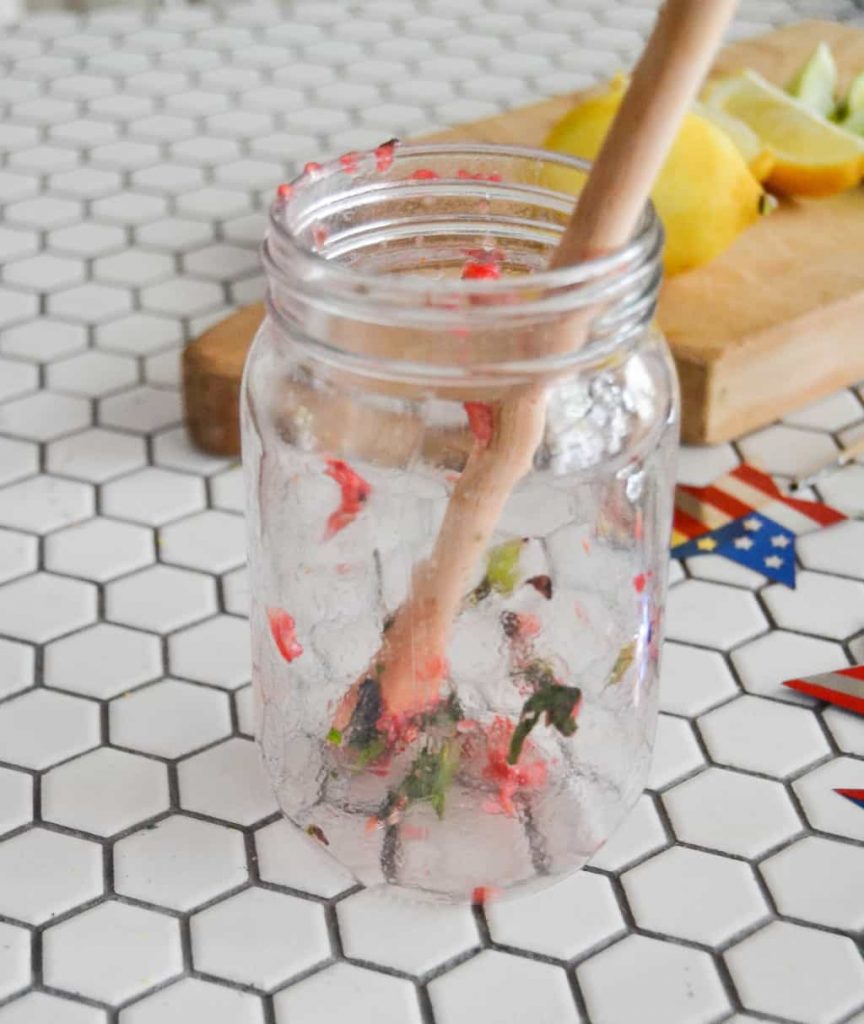 (I don't have a cocktail muddler so I just use a Mason jar and wood measuring spoon. I need to get one ASAP though. WayFair has a beautiful, wood cocktail muddler that just might be in my cart soon.)
Next, add the rum and stir to combine. Fill the glass with ice, then top with club soda. Stir to combine, then garnish to your liking. I used a patriotic toothpick for a berry garnish.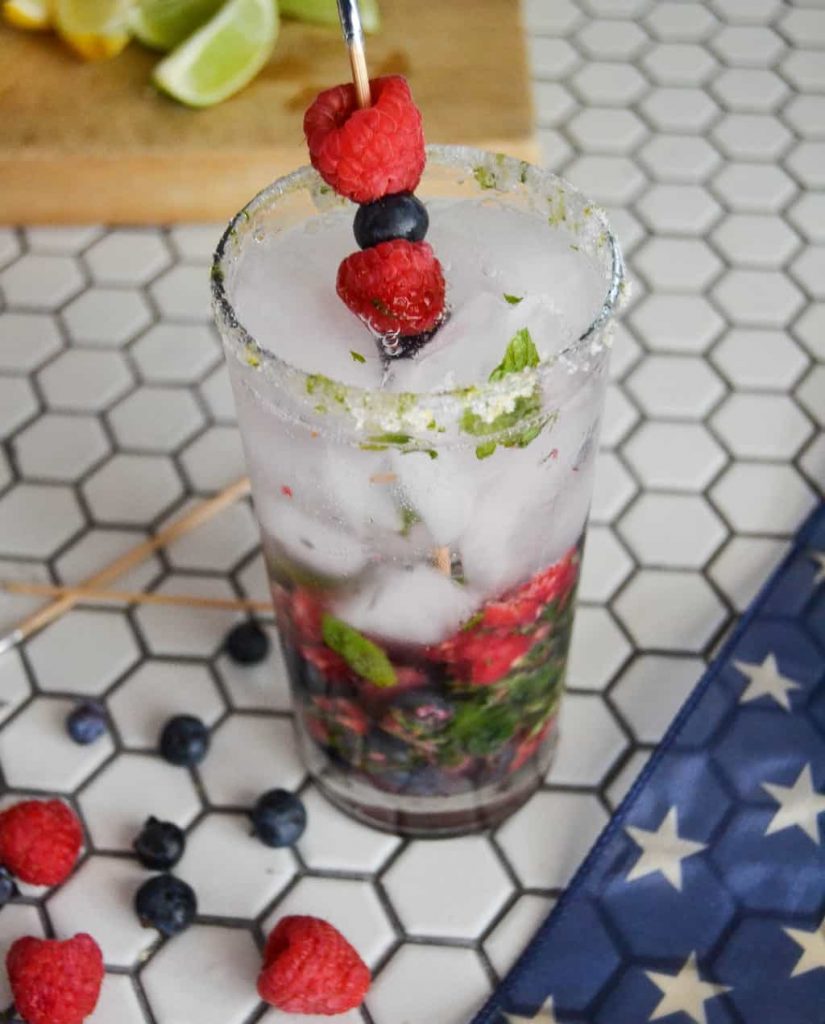 This patriotic cocktail is perfect for your Memorial Day celebrations and all your summer gatherings after that.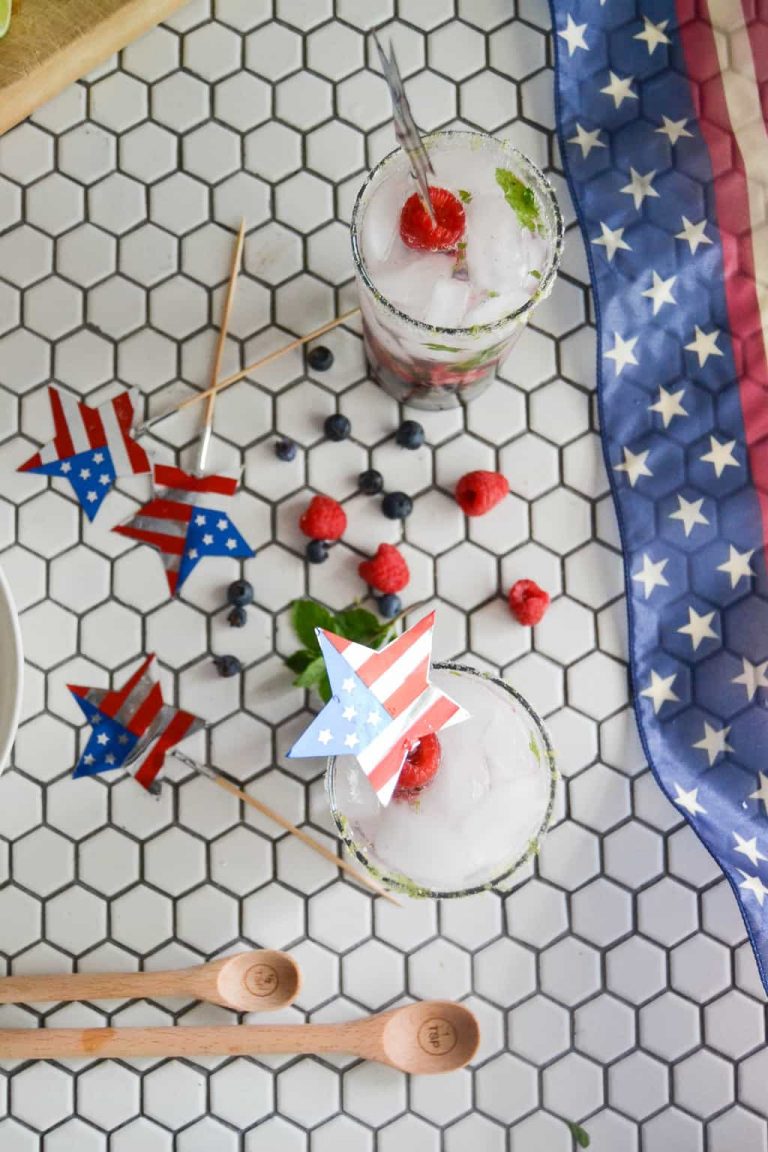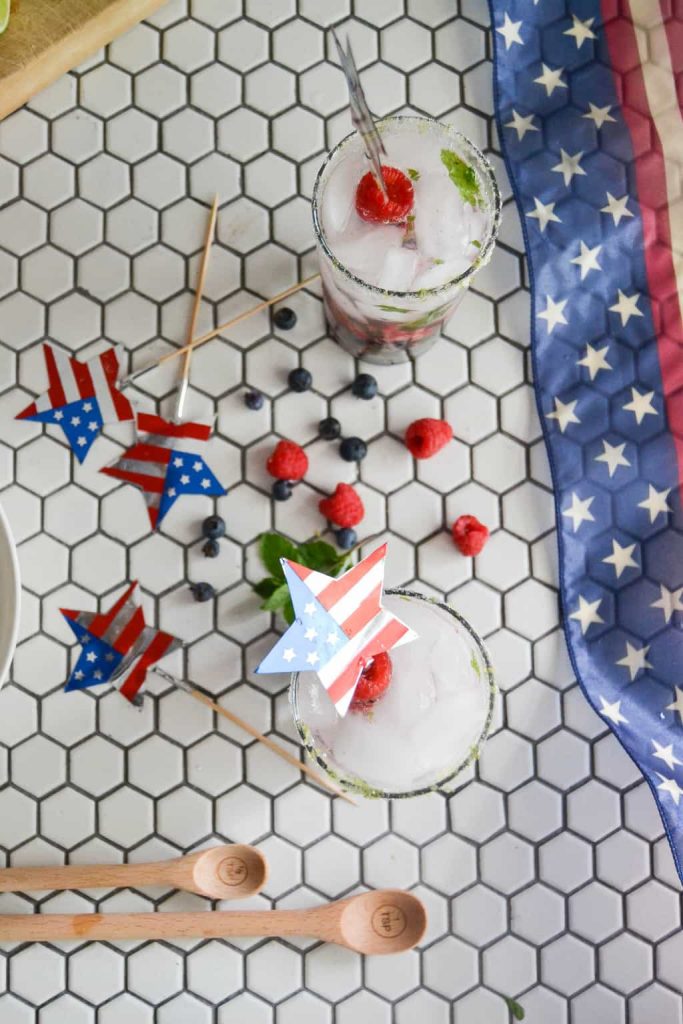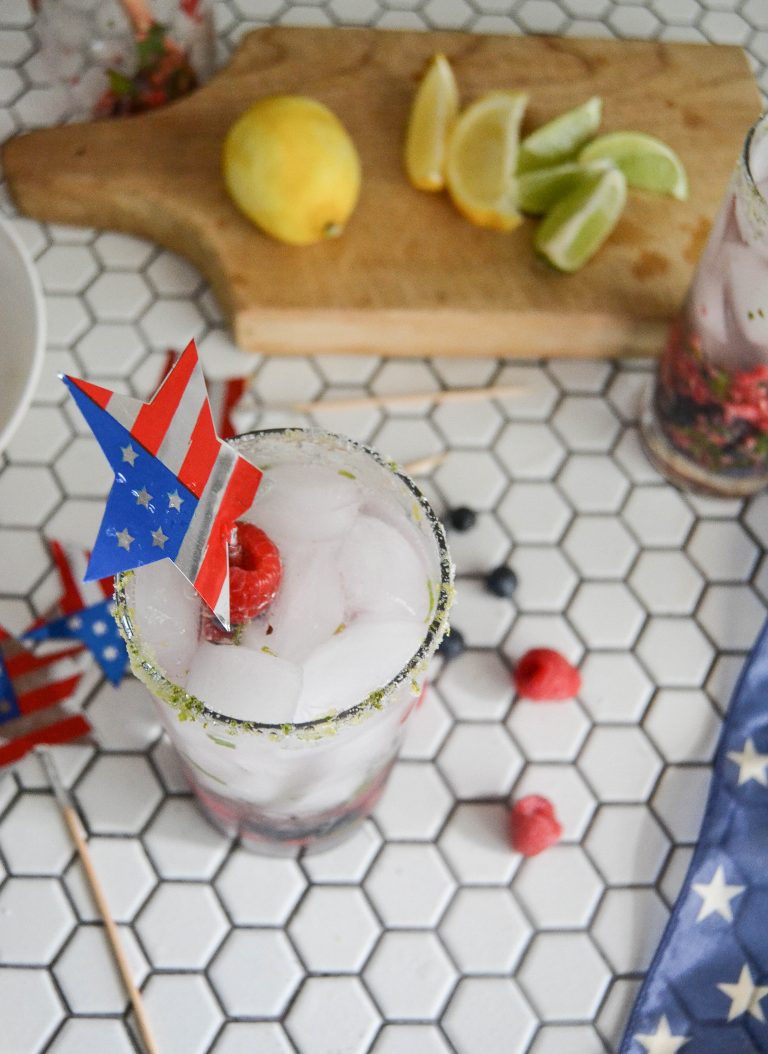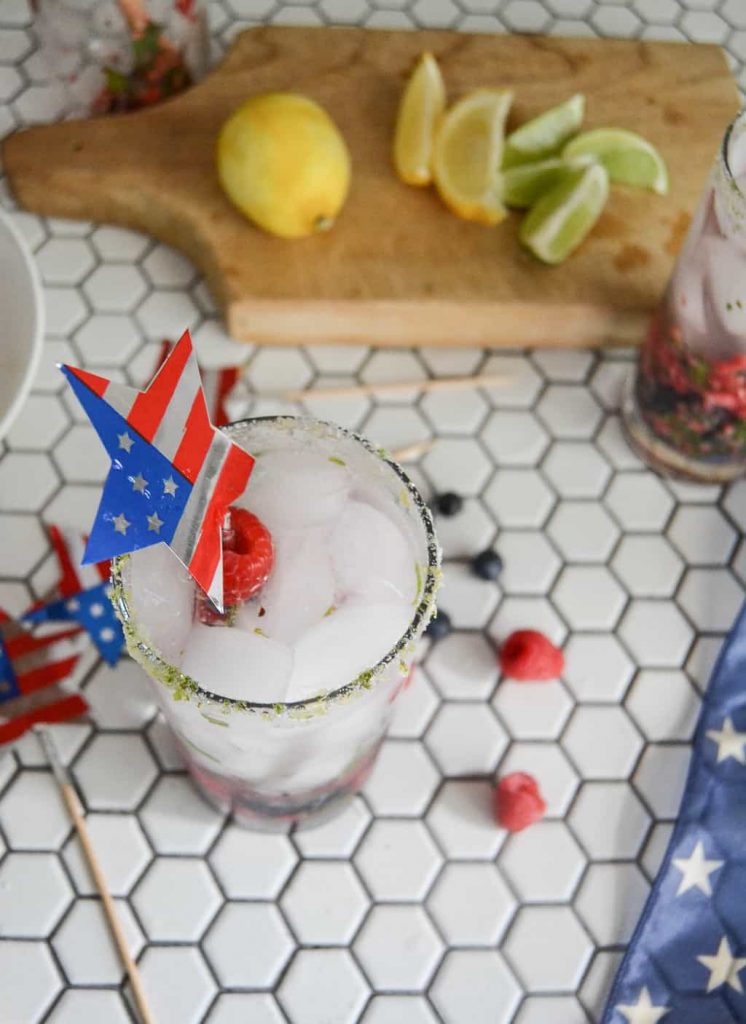 The patriotic cocktail gets prettier and prettier and it is stirred and the raspberries start breaking down more and turns the drink pink.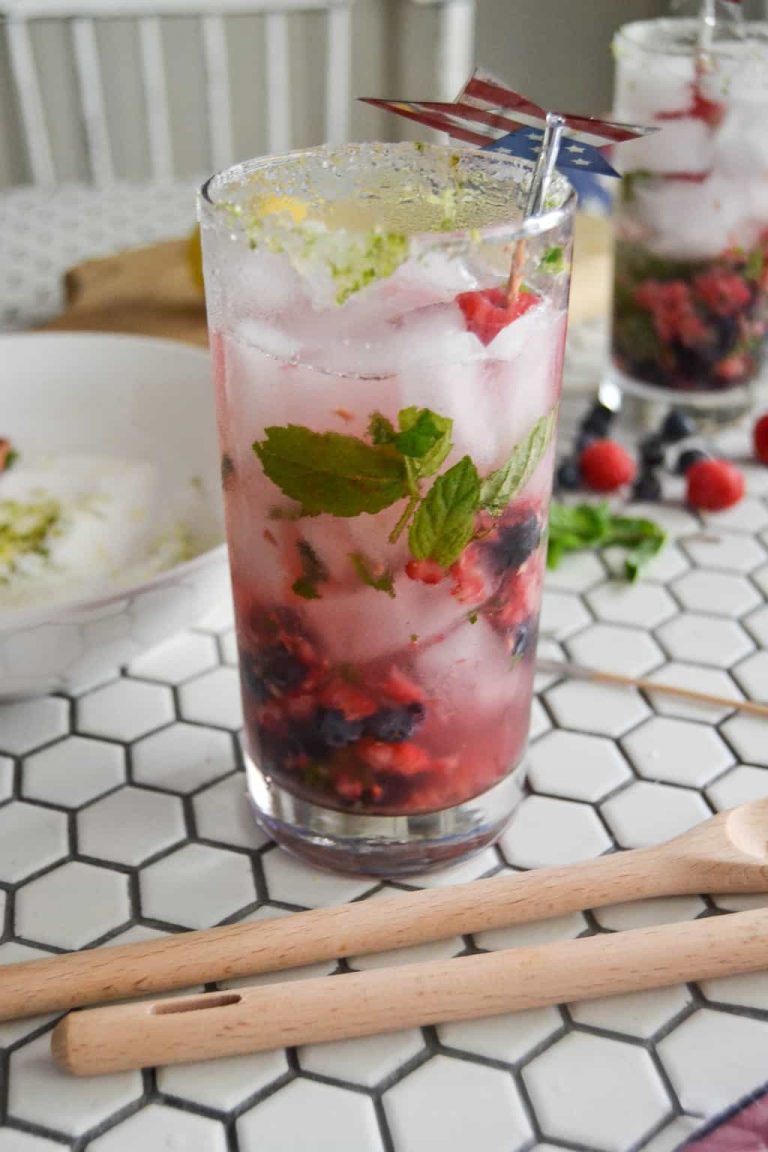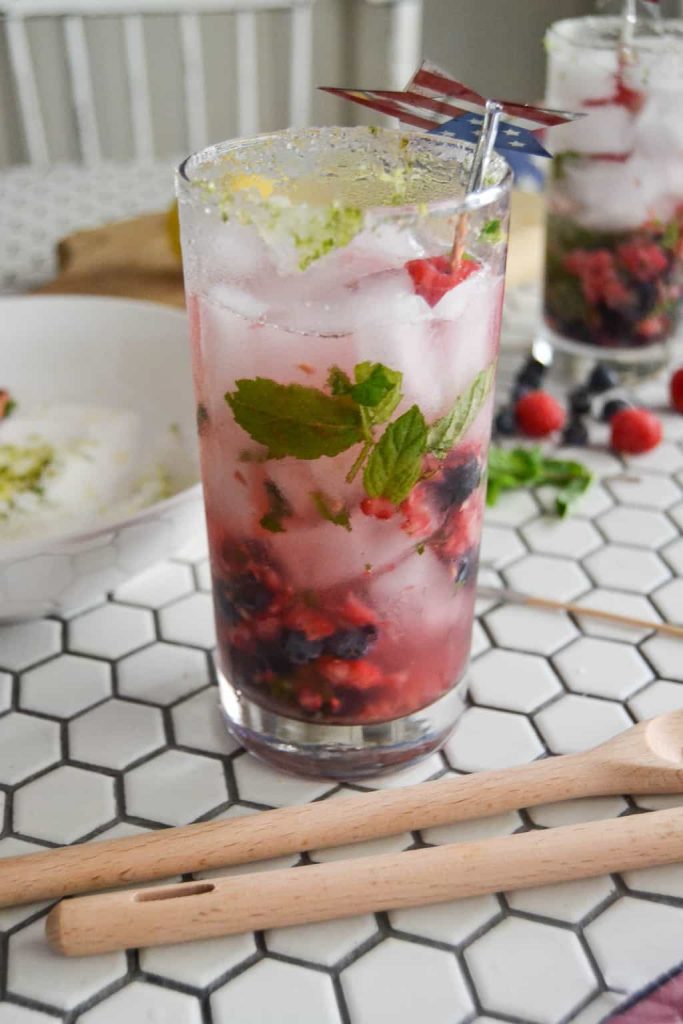 I hope you are having a wonderfully, relaxing Memorial Day weekend full of all the people you love.
How do you celebrate Memorial Day? I would love to hear your favorite recipes for the holiday! Share them in the comments!
Make sure to pin this post for your next summer party!


If you liked this patriotic cocktail, you will also love these recipes:
Overnight French Toast Casserole