These party games for kids are a lot of fun. You can do them at birthday parties, Christmas parties, Halloween parties, etc. The best thing about these games is that they are fun for kids of all ages and adults too! We did these games at Gabrielle's birthday party a week ago. Her birthday is close to Christmas, so we made some of the games with a Christmas twist, but they don't have to be. You can customize each game for any season or party. We had so much fun with the games that after Gabrielle's friends left, we had a family competition to see who would win. We will be playing them at our family Christmas Eve party too.
You will need a timer for all the games. I listed the other supplies you need for each game in the descriptions below. A lot of the games use items you probably have on hand which is nice. For each game, you need to set a timer for the amount of time you are giving each player to do it. We chose 30 seconds for some of the games and a minute for others. We kept track of first place, second place, third place, etc. in each game. The first-place winner got a 1. The second place winner got a 2 and so forth. In the end, we added up all the scores. The person with the lowest score was the winner.
Let's get to the party games for kids already!
I have to apologize for the dark quality of the videos and photos. I shared Gabrielle's party on Instagram and many people were asking for a list of the games we played. This post was put together really fast so I could get it out ASAP. I wanted it to be done so people could play the games at Christmas parties. I had Gabrielle give a demonstration of each game because I thought that would be the easiest way to explain each of them.
(Affiliate links are used in this post. You can read my disclosure HERE.)
Party Games For Kids: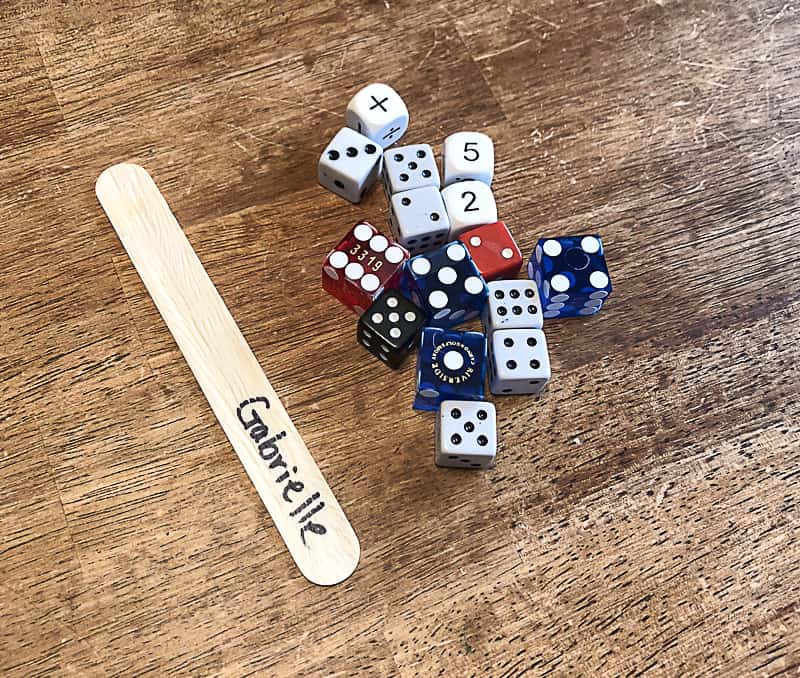 Stack The Dice:
Supplies for this game are wide Popsicle sticks and dice.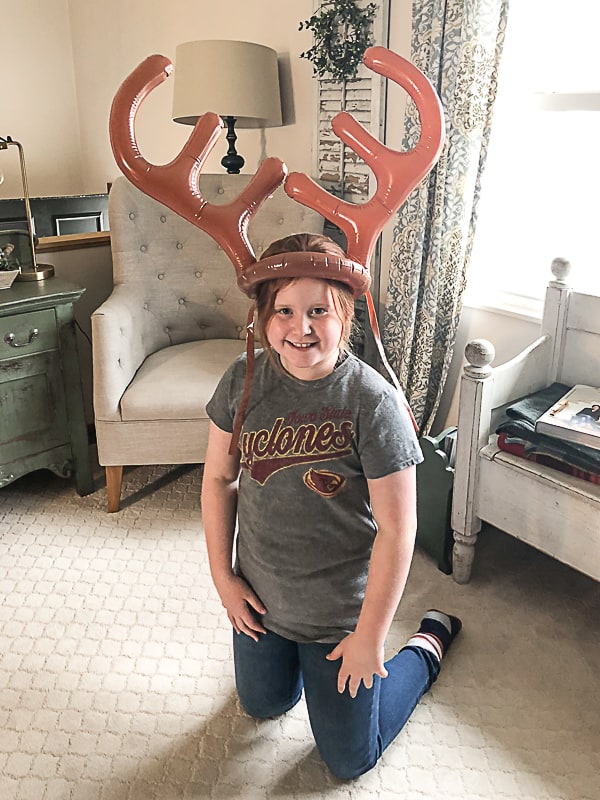 Antler Toss:
The supplies needed for this game are the inflatable antlers and rings that you can find HERE.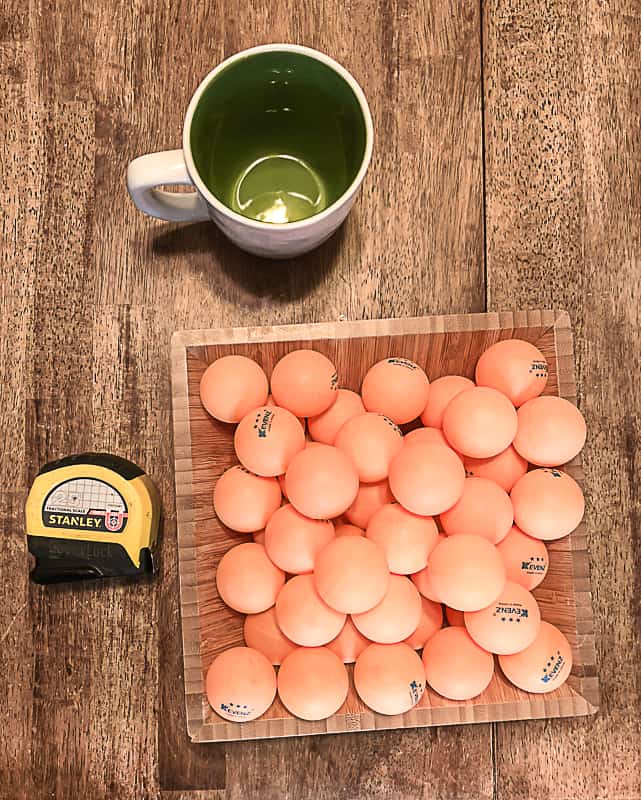 Tape Measure Roll:
Supplies for this game are a tape measure, ping-pong balls and something for the balls to land in (cup, jar, bowl, etc.)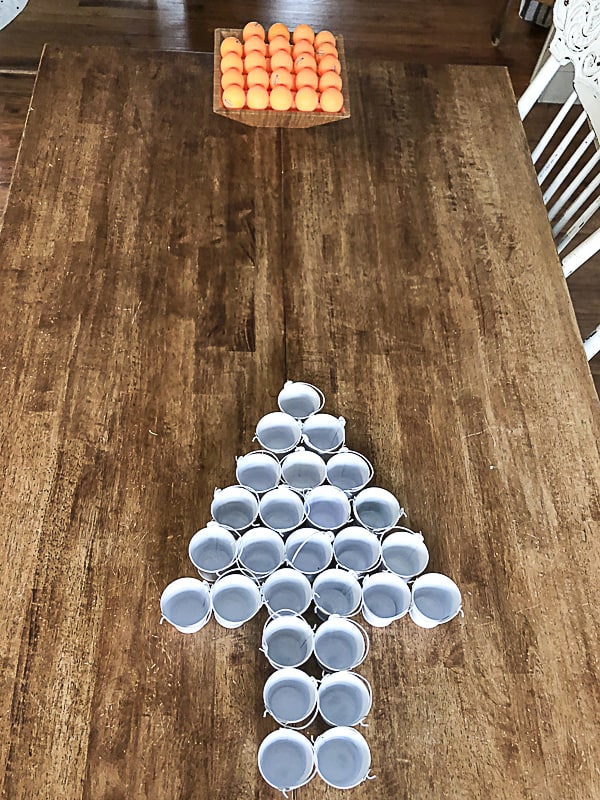 Ping Pong Toss:
Supplies for this game are ping-pong balls and mini buckets.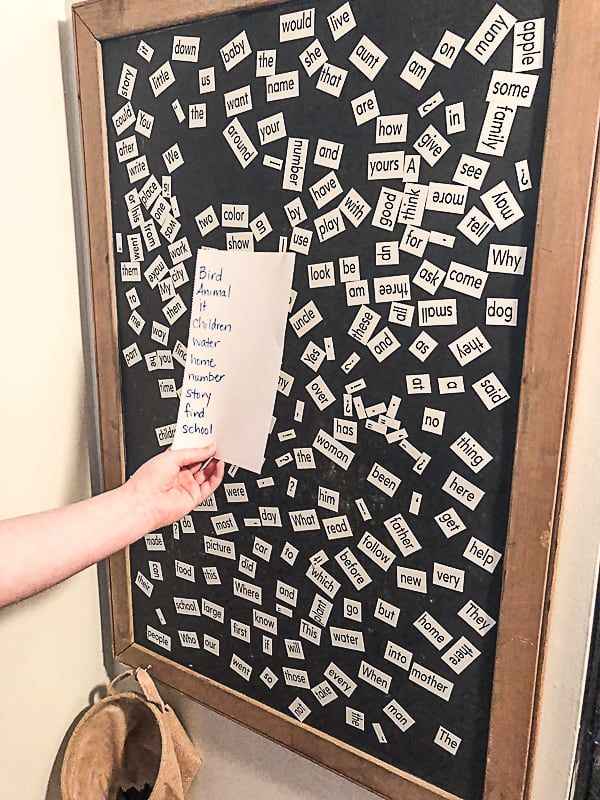 Word Find:
Supplies for this game are magnetic words, paper, pen and a magnetic board (fridge works great too). You could print off a word find as well.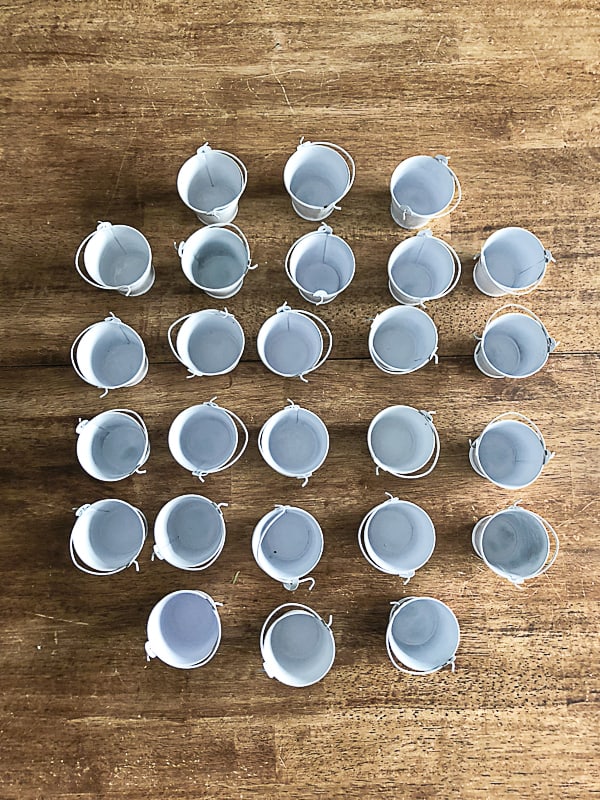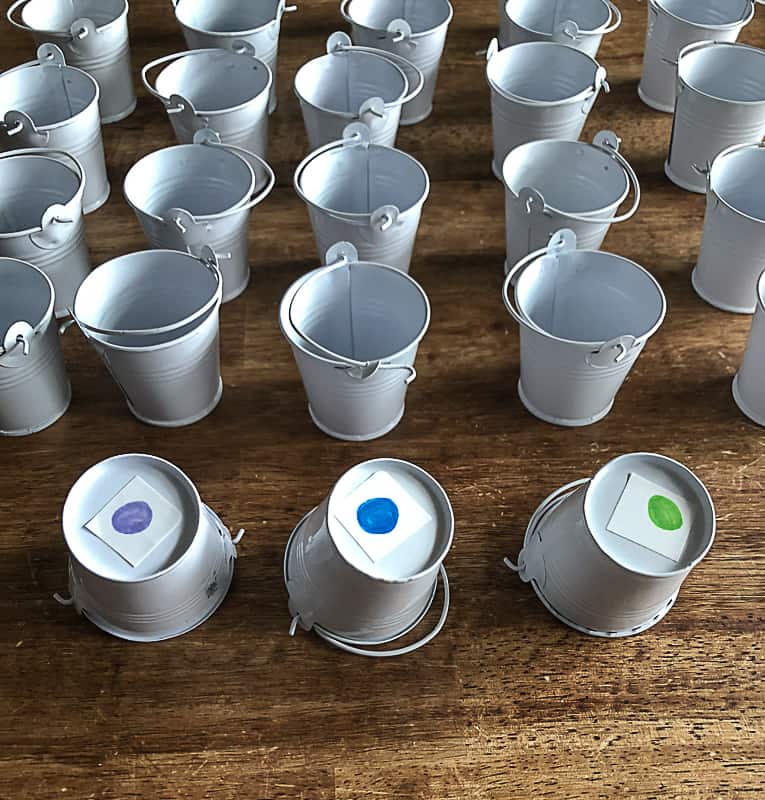 Matching Game:
You can make this game out of anything you want. I used the buckets from the ping-pong toss. I just made different colored dots on white stickers and put them on the bottom of the buckets.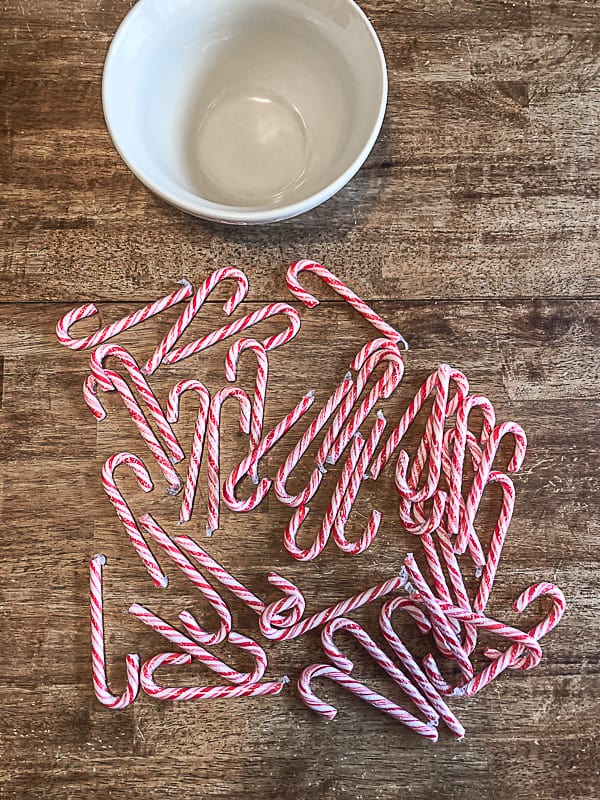 Candy Cane Pick Up:
The supplies needed for this are candy canes.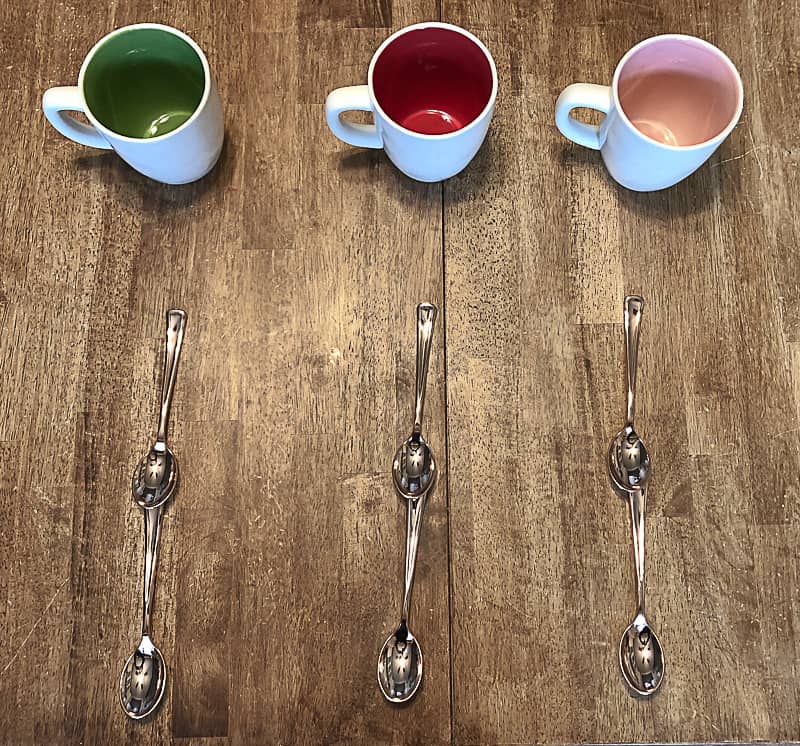 Spoon Hop:
The supplies needed are spoons and cups.
Trivia:
There are many trivia games online. You can search for all kinds of trivia worksheets on Pinterest. We use this one at Gabrielle's party.
Cotton Ball Count:
You need two bowls, Vaseline and cotton balls. Put cotton balls in one of the bowls. Put Vaseline on the tip of player's nose. Player needs to pick up cotton balls with their nose and transfer them to the other bowl without using their hands. The one who transfers the most cotton balls in the time limit, wins.
I hope these party games for kids help your party planning.
Happy celebrating!
PIN THIS POST!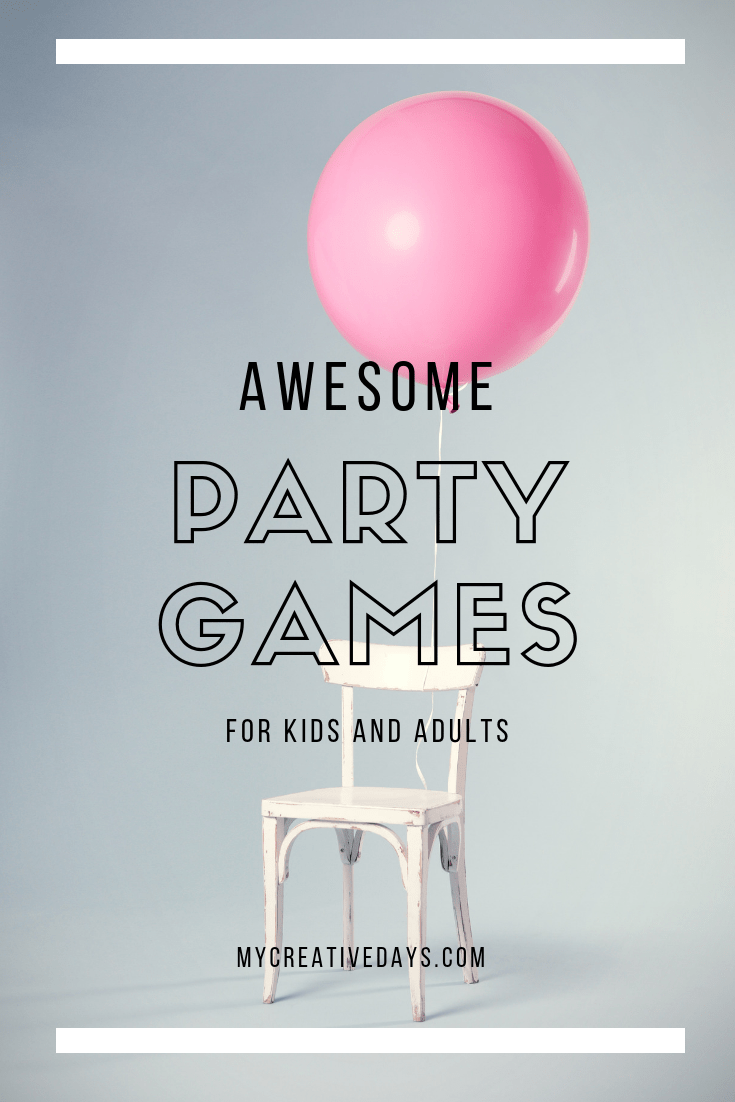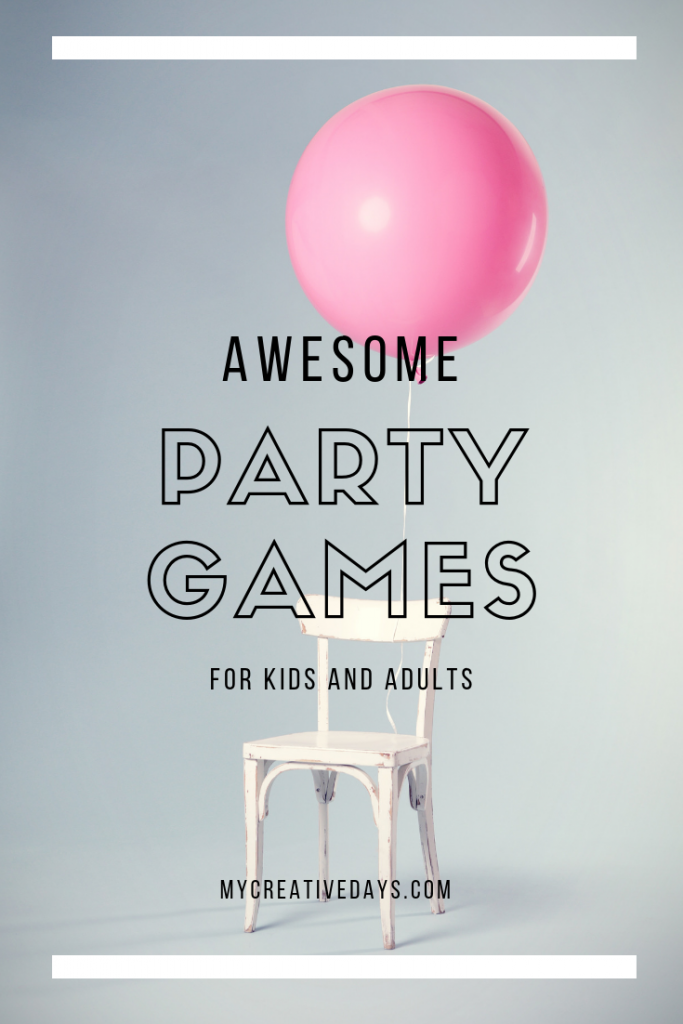 If you liked these party games for kids, you will also love these party ideas:
Elf Decorations For An Elf Christmas Party
How To Make A Homemade Pinata Using A Kitchen Staple