A few years ago, I made Paint Brush Santas for the top of gifts and to add to our Christmas decor and I got so many compliments on them that I thought I would share how I made them here. I love adding a homemade twist to gifts for Christmas and homemade decorations always make your Christmas decor feel more cozy. If you have a carpenter, DIYer or handy person on your gift list this year, these Paint Brush Santas would be a great addition to their gift. Or, if you are looking for homemade ornament ideas, these are adorable on your Christmas tree.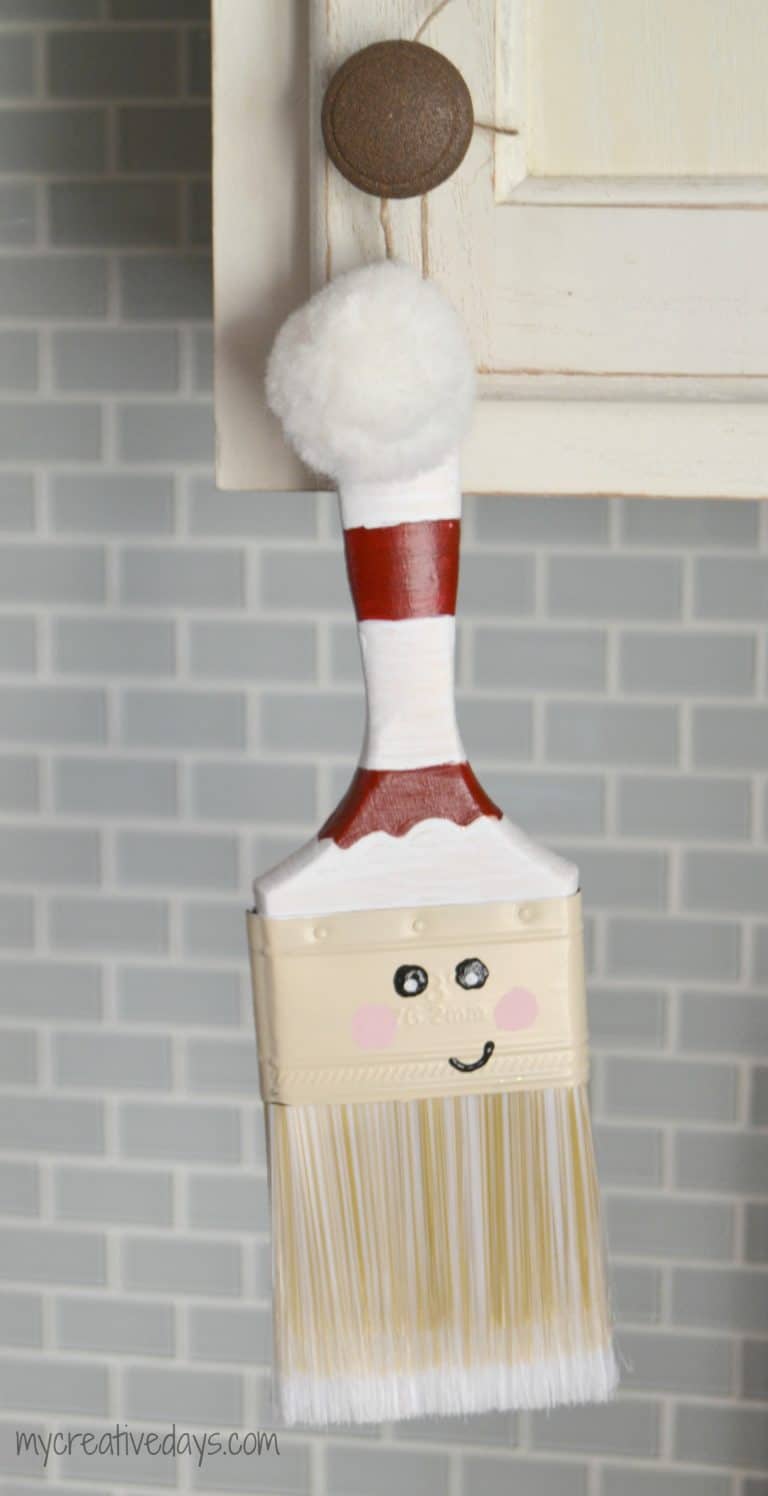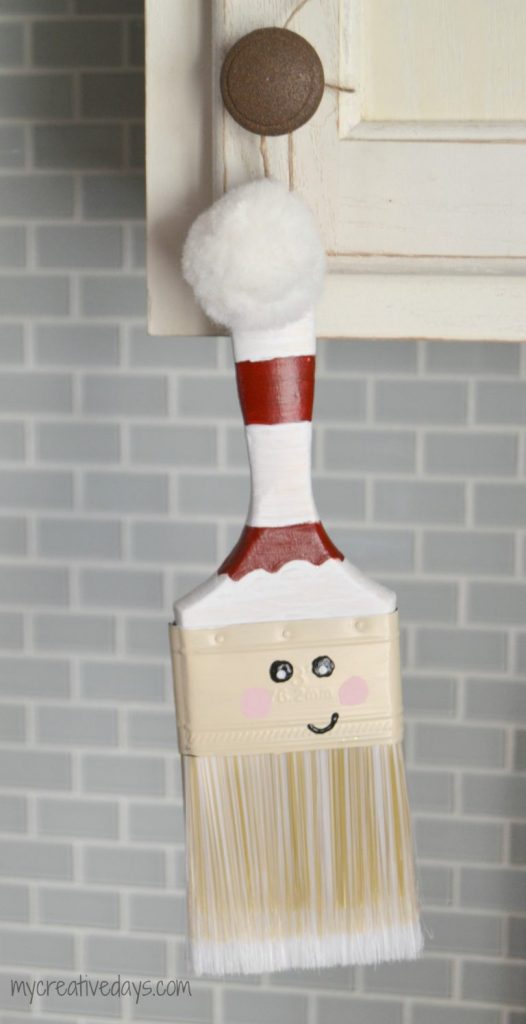 (Affiliate links are used in this post. You can read my disclosure here.)
Supplies Used To Make Paint Brush Santas: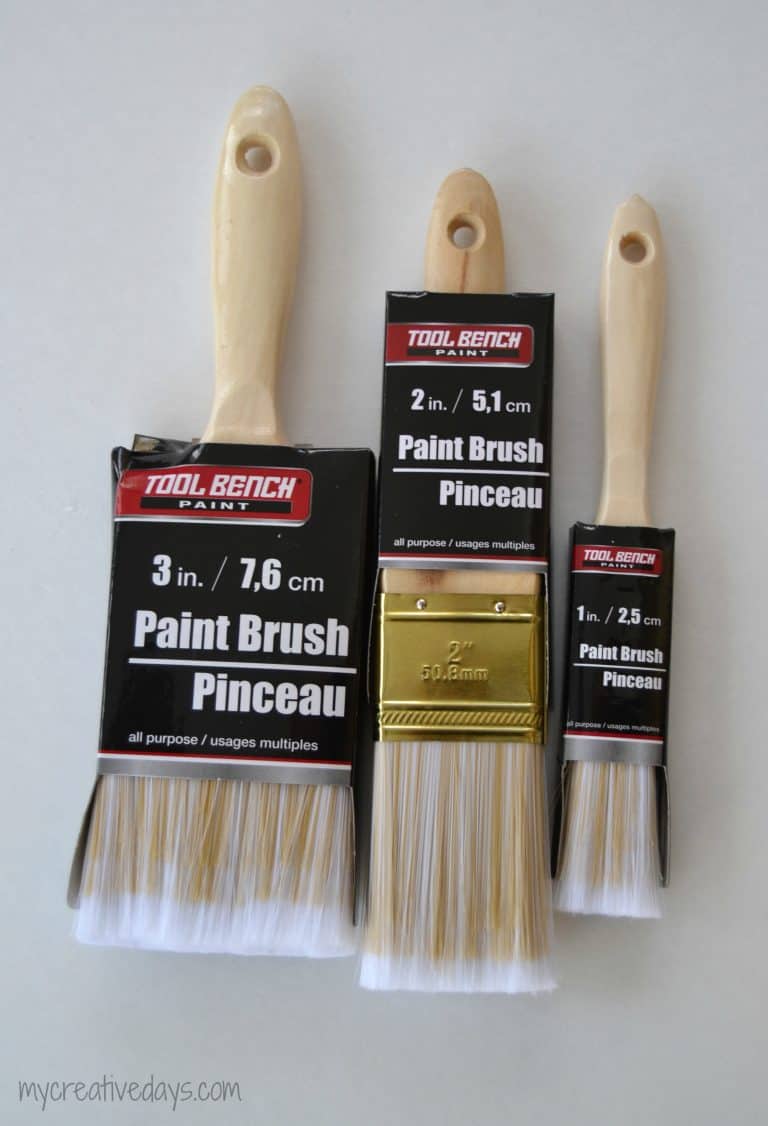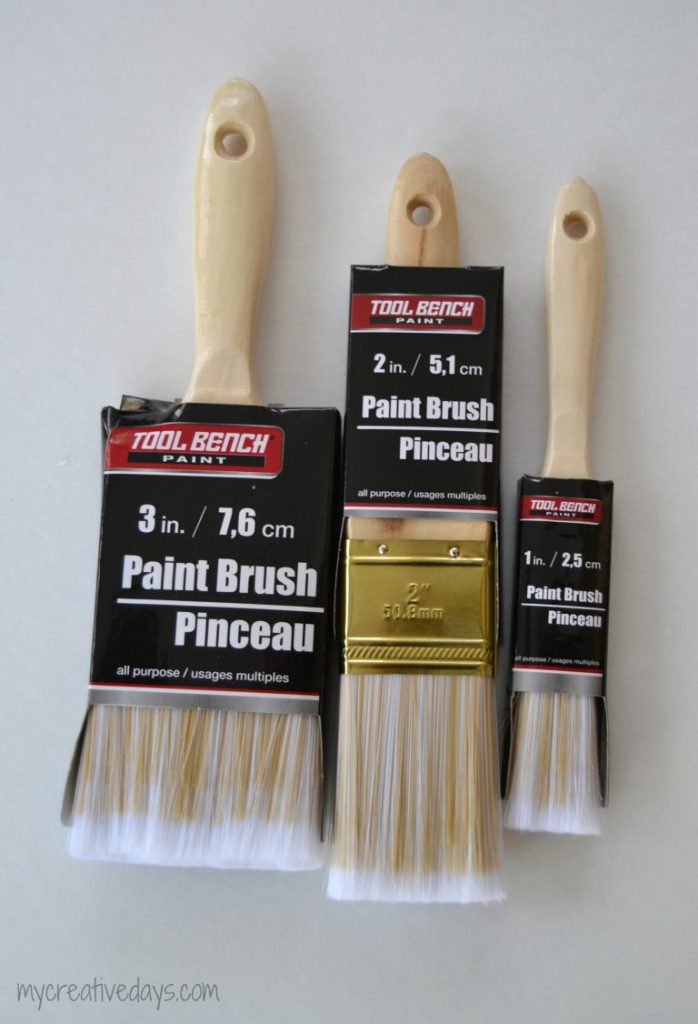 For these paint brush santas, I used dollar store paint brushes and paint that I had on hand.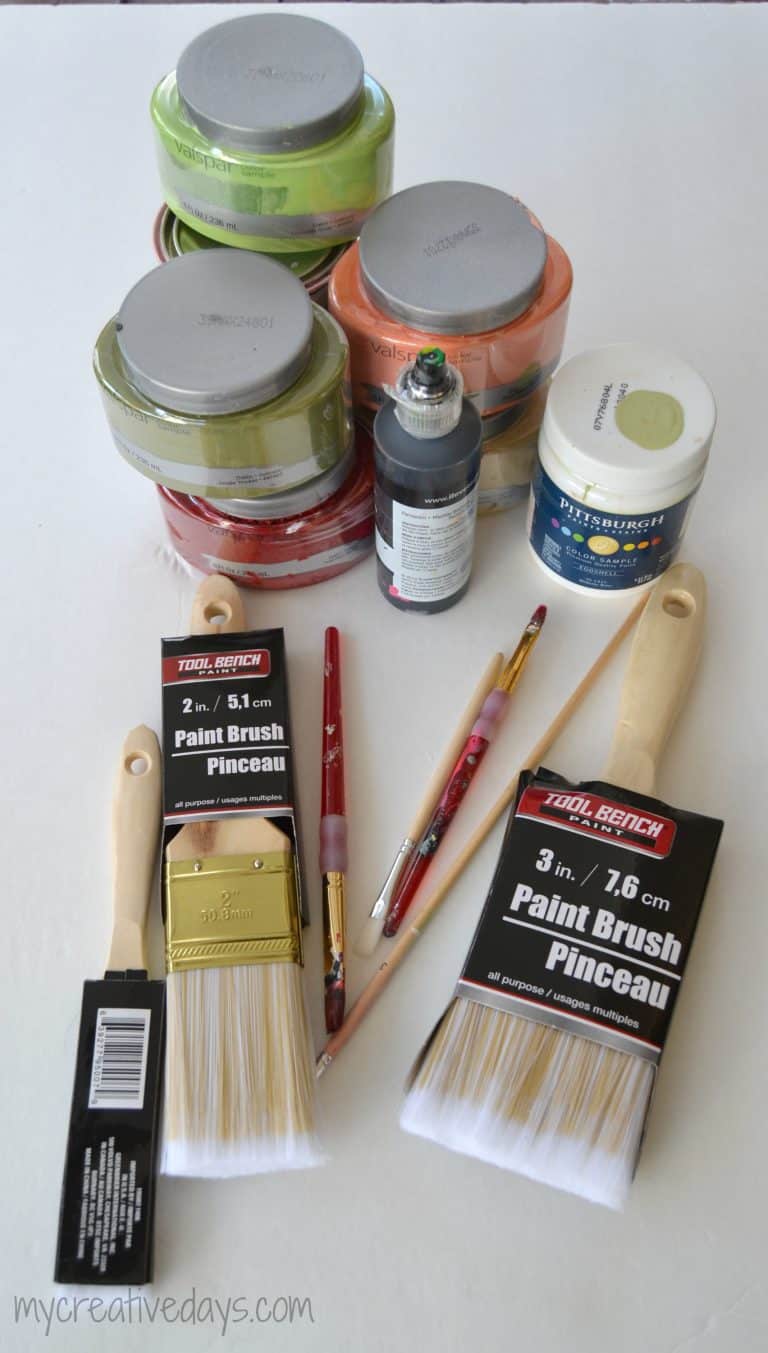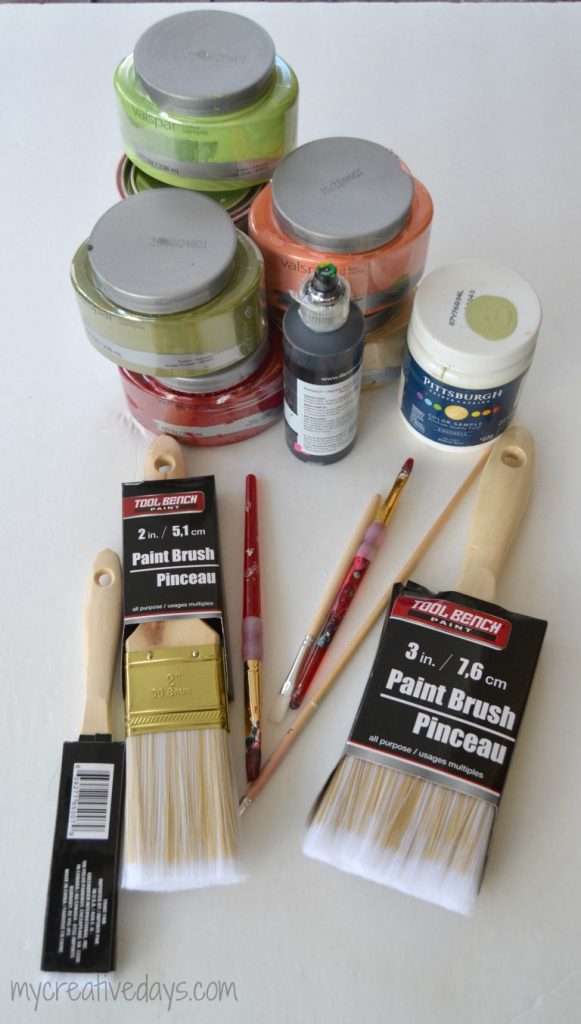 Easy Directions To Make Paint Brush Santas:
To start, I painted over the gold part of the brushes with a tan color. In years past, I did more of a gray color.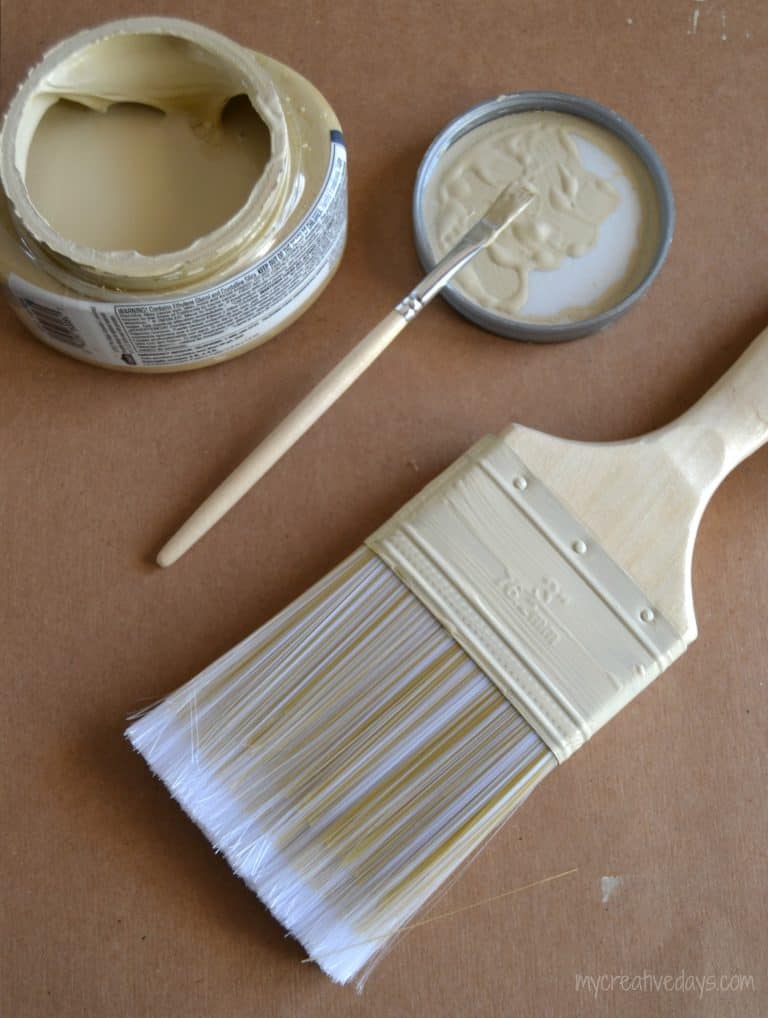 Then, I painted the handles of the brushes in red and white stripes. Here is where the sky is the limit. You can do any colors or patterns you love. Add glitter or words. Let your Christmas creativity shine here.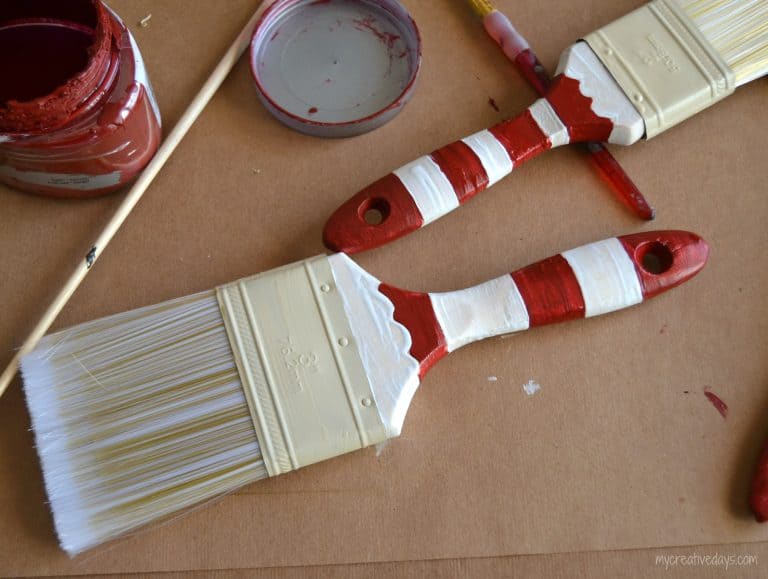 The brushes needed a few coats of paint to cover them well.
When everything was dry, I tied a piece of jute twine through the hole in the handles. Then, I added a pom-pom to the top with hot glue.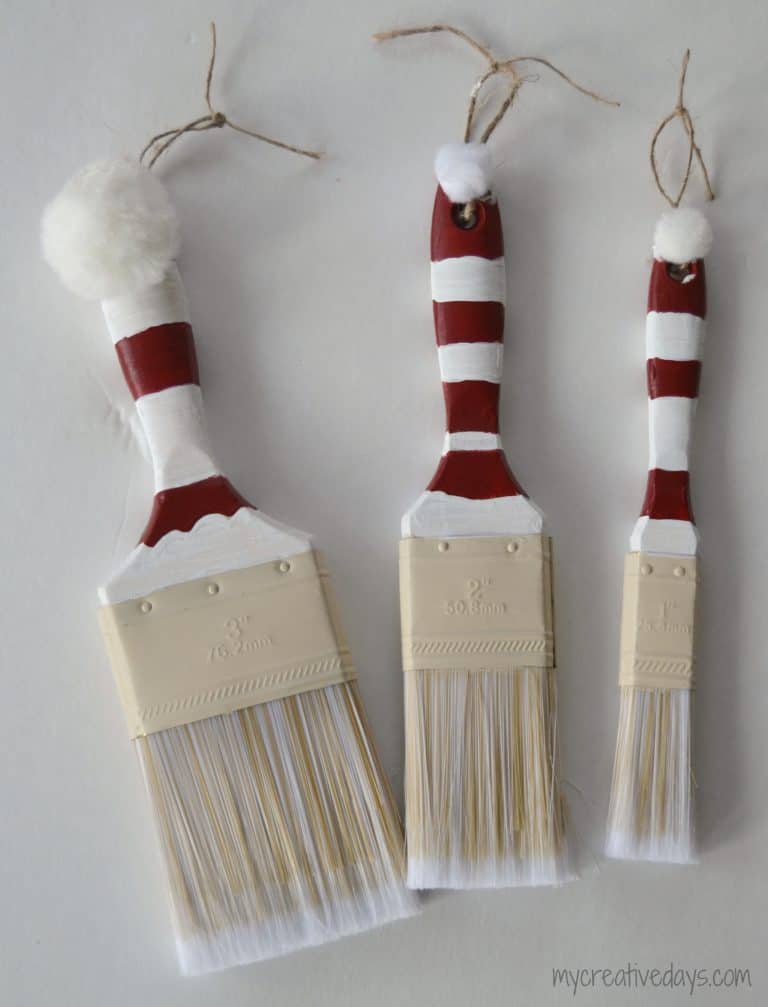 In the end, I added some facial features with black and other colored Puffy paint.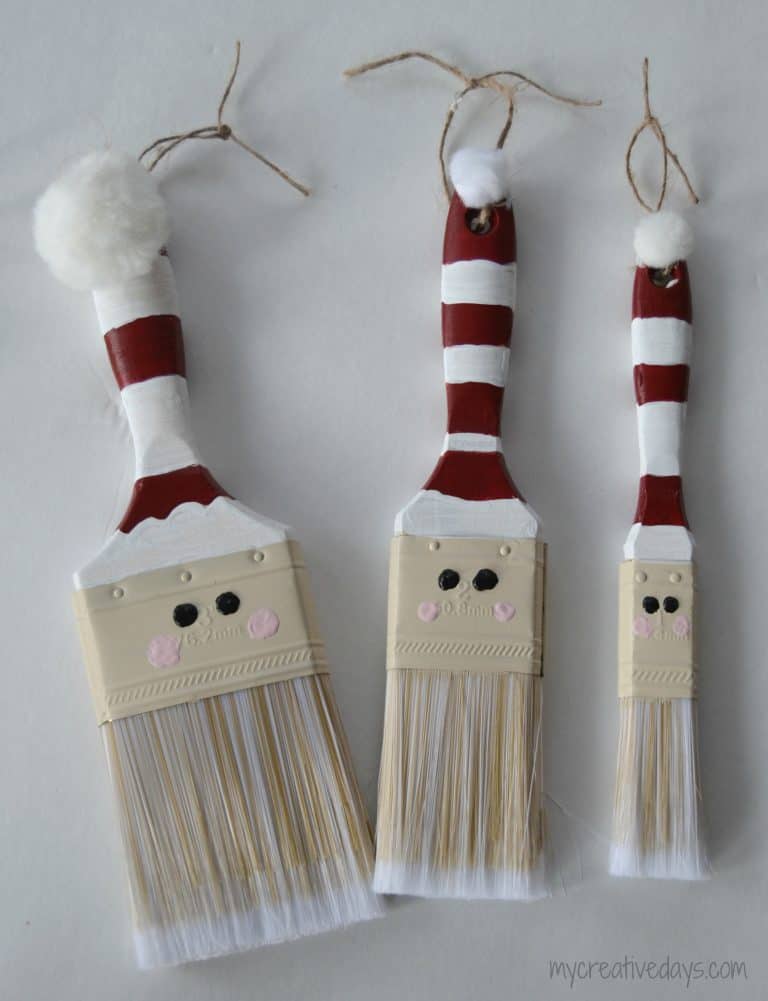 The pictures below are some of the santas I made a few years ago.
Aren't they cute!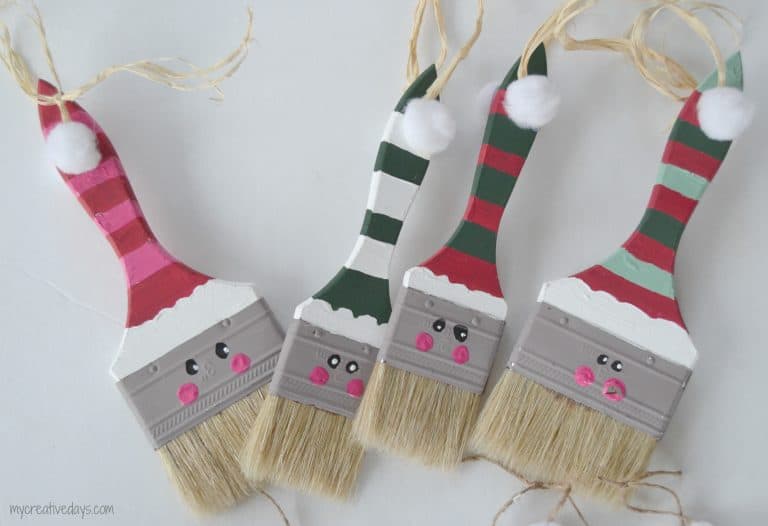 These Paint Brush Santas will be added to many of the gifts we are giving this year and the kids have hung them on our tree and other places in our home.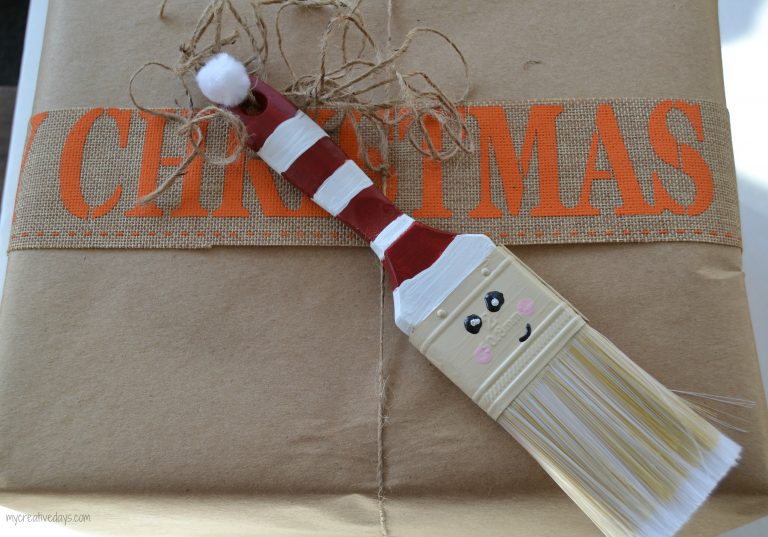 These Paint Brush Santas are so fun and add a touch of whimsy to your gifts and Christmas decor. You can make them in all kinds of colors and patterns. They are a fun Christmas craft for the kiddos too. Our kids are always looking for homemade gifts they can make for the people on their list and this is a great one for that.
If you don't have time to create these homemade Christmas ornaments, I found some cute options online:
PIN THIS POST!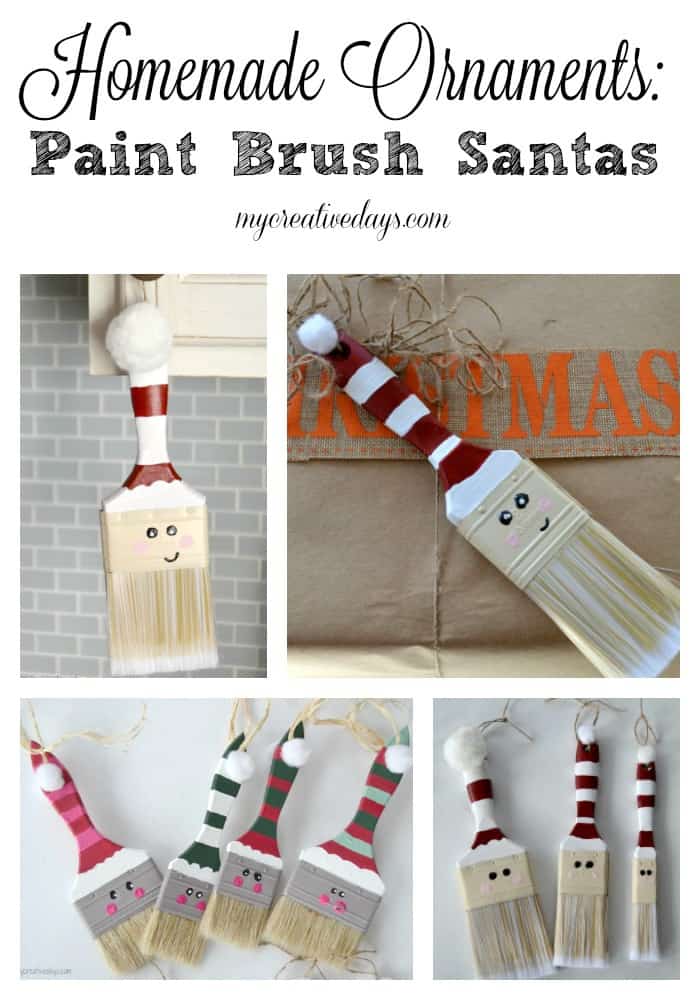 If you liked these Homemade Christmas Ornaments, you will love these posts: