This Repurposed Dresser is a project I did when I was a part of the Country Chic Paint Contributor Team. This transformation is one of my favorites because it illustrates how an old dresser with drawers that aren't working or don't match, can still be made into a beautiful and functional piece.
When I first saw this dresser, I walked right past it. Then, something made me stop and take another look.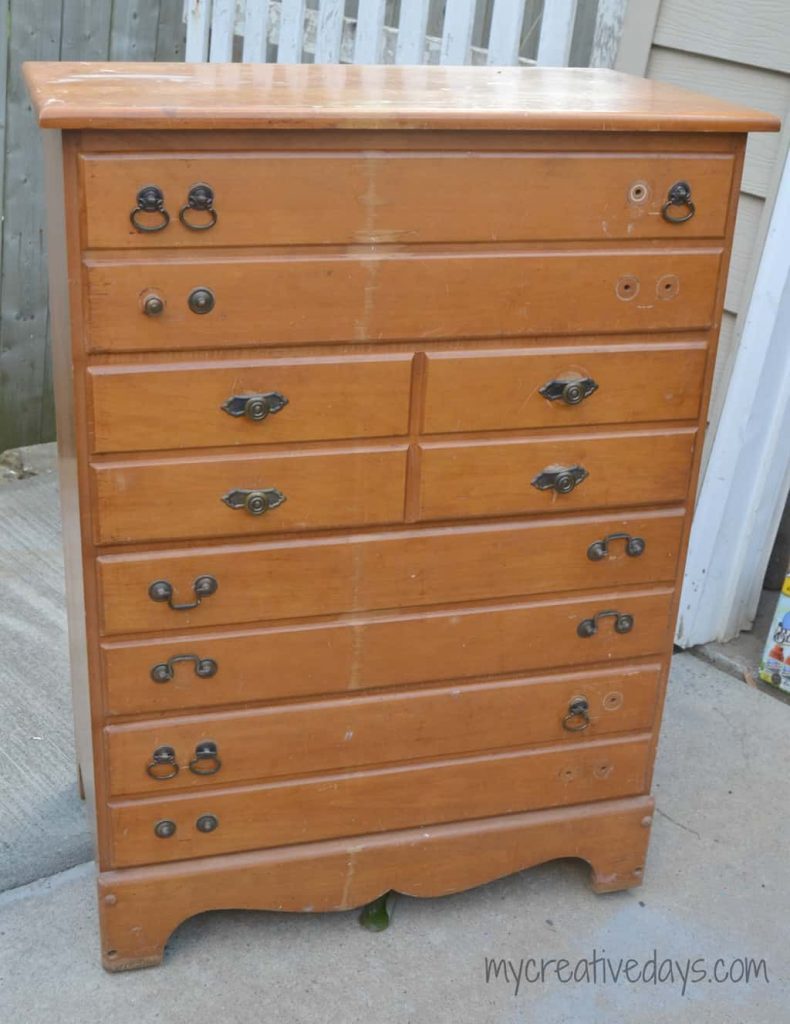 This dresser was in need of some major L-O-V-E. Can we just start (and stop) with the knobs. What a mess! There were knobs are missing. Knobs were placed in wrong places. Knobs were broken.
To start this transformation, I painted it. I mixed "Simplicity", "Lazy Linen" and "Hurricane" together to get a soft blueish/grayish color (and yes, that is the technical name). Once I got the outer part of the dresser done and one coat on the drawer fronts, I stepped back and had an "A-Ha" moment.
It looks so much better already. Let's roll with this!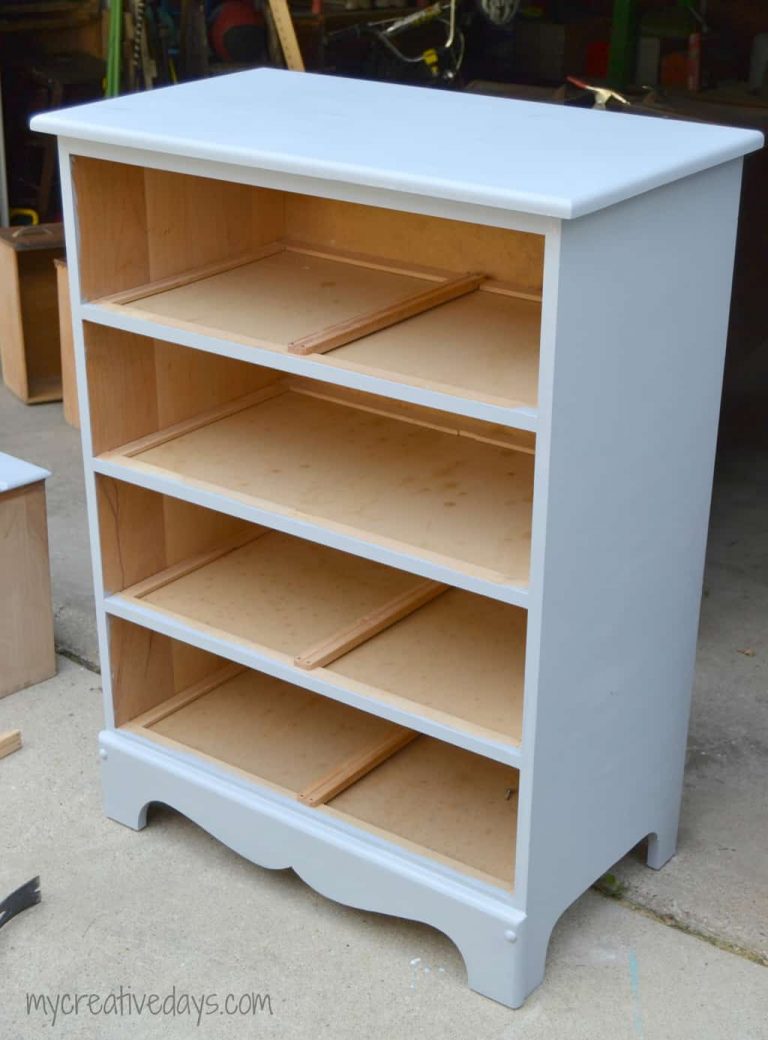 I removed the center "rungs" for the bottom of each shelf and painted the inside the same color.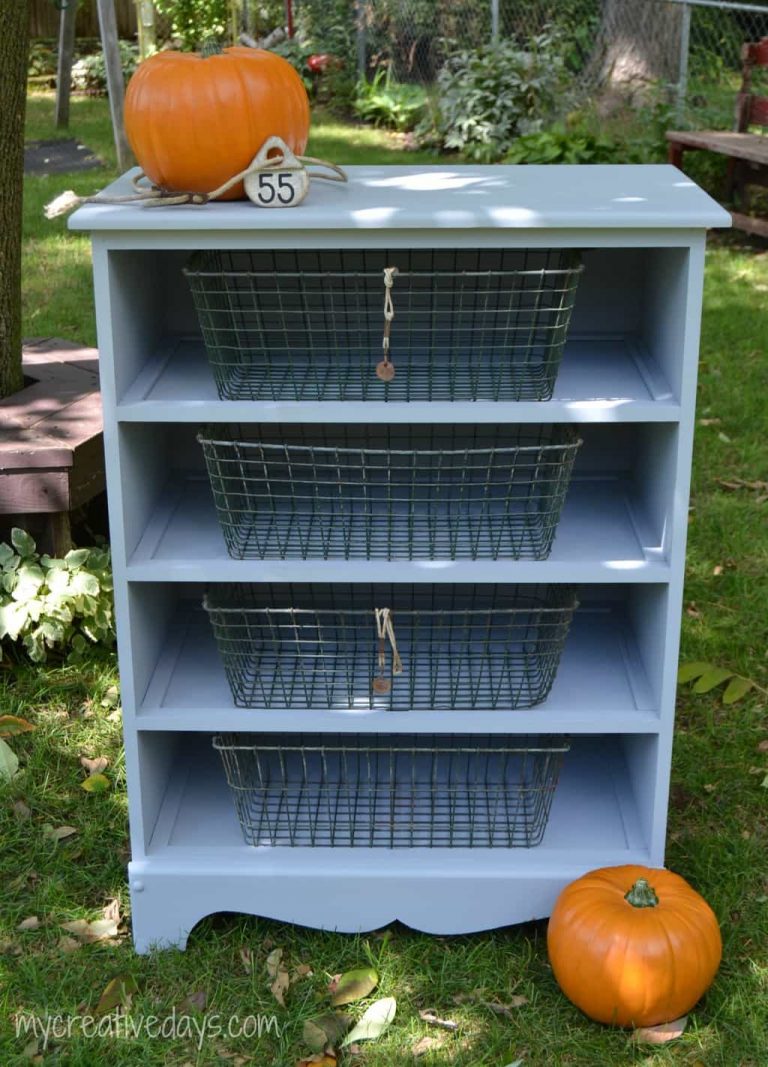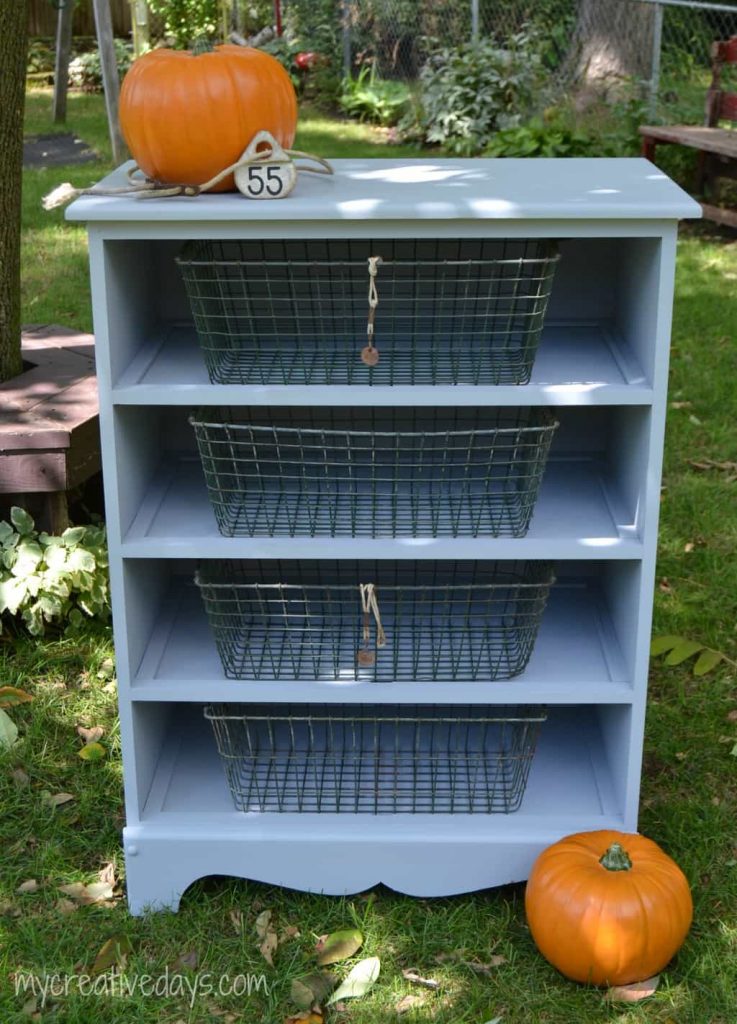 This is now a functional bookshelf!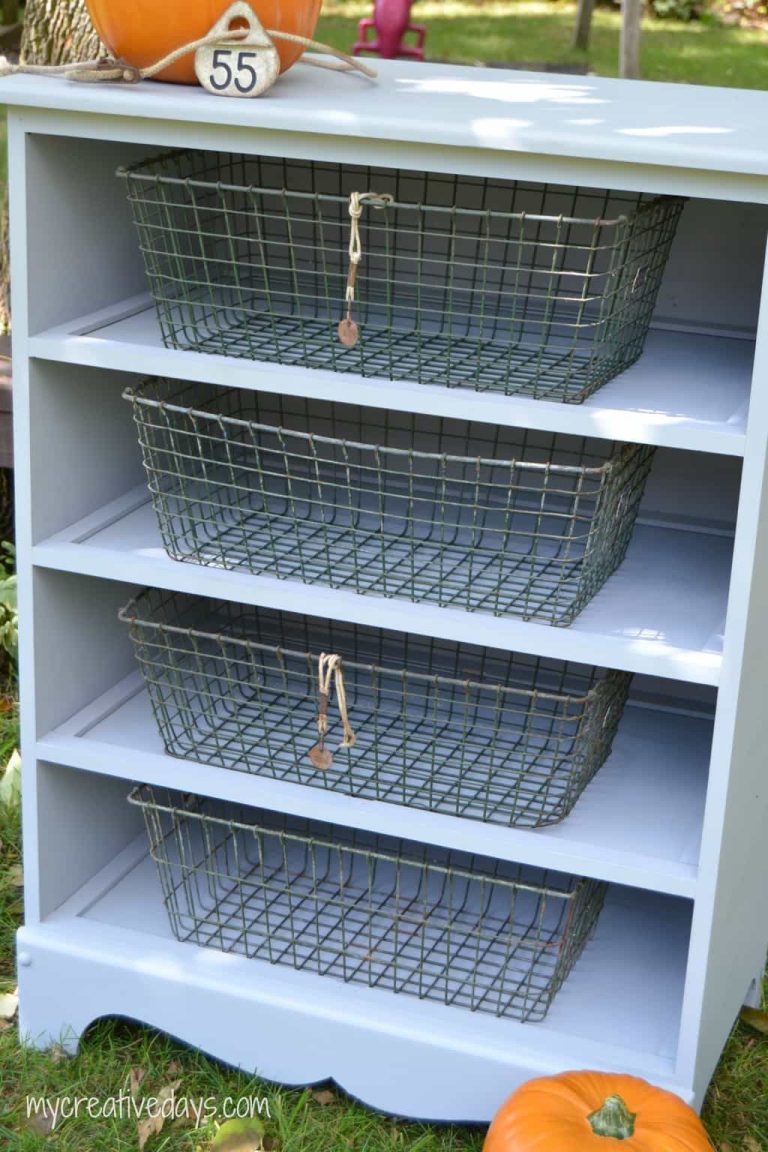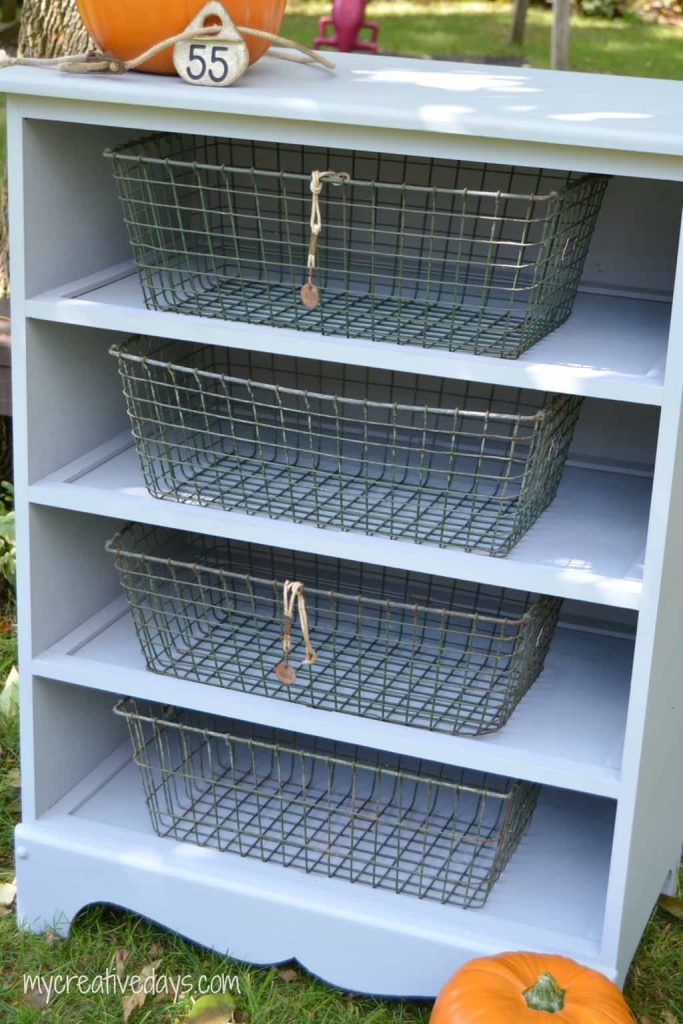 I love old, locker baskets, but this would look equally amazing with dark wicker baskets on the shelves.
This dresser has come a long way from its "knobby" past. Once again, I have learned never to pass on the "ugly" duckling. Most things have potential and sometimes it just takes a little time to see it. I was planning on filling in the holes of the drawers to this dresser and getting new knobs for it. I am so happy I had the "A-Ha" moment and came up with a better way to repurpose this dresser.
PIN THIS POST!


If you liked this Repurposed Dresser Turned Bookshelf project, you will also love these upcycled projects:
DIY Step Ladder Beverage Station
How To Turn A Curbside Dresser Into A Bar
Easy Upcycled Table Centerpiece