May Day is right around the corner and every year, we make DIY May Day baskets for our friends, family and neighbors. This year (like last year), we are making our May Day baskets out of soup cans. This is a great upcycling project for the kids. Not only are you using something from your recycling bin, but you can use up all the craft scraps you have lying around.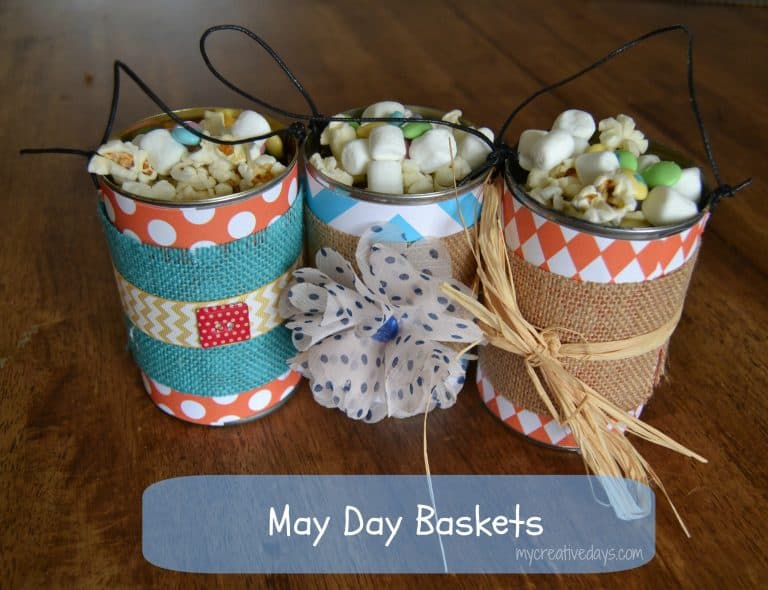 (Affiliate links are used in this post. Find my full disclosure HERE.)
Supplies Used To Make DIY May Day Baskets:
Empty Soup Cans
Ribbon
Twine
Canvas Fabric
Scissors
Some other supplies you could use are: yarn, stickers, bows, construction paper, markers.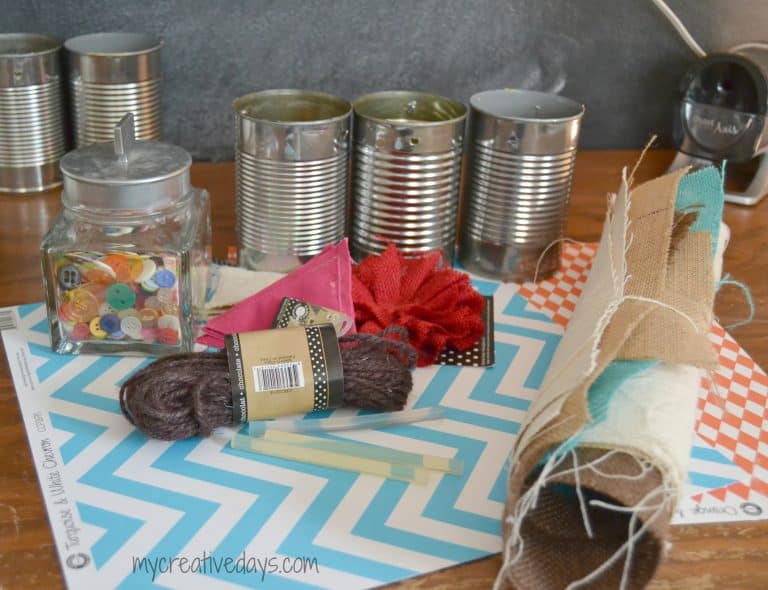 To start, I drilled two holes in the tops of each soup can to string twine through to make the handles for the DIY May Day Baskets.
Then, we measured and cut the scrapbook paper to fit the cans.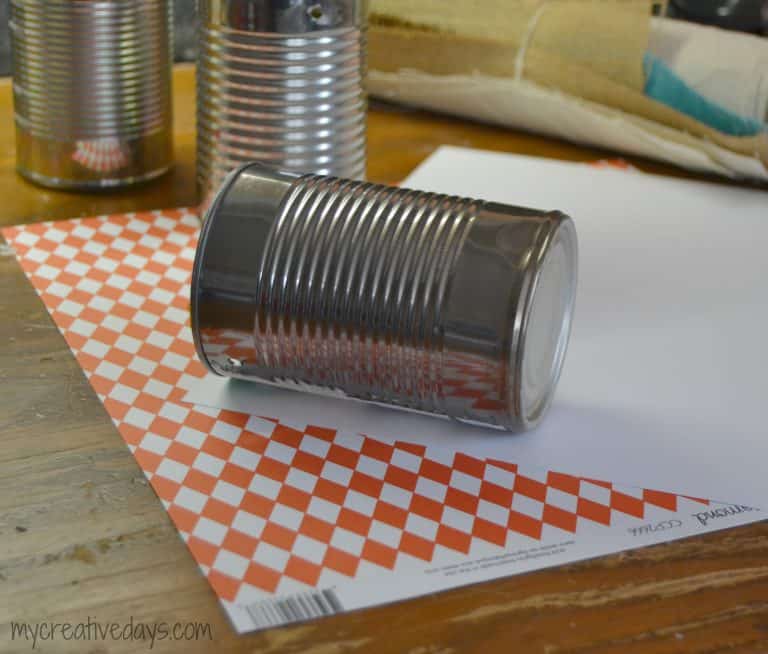 We used hot glue to secure the paper on the can.
From there, we all got creative and just started added different supplies to the baskets.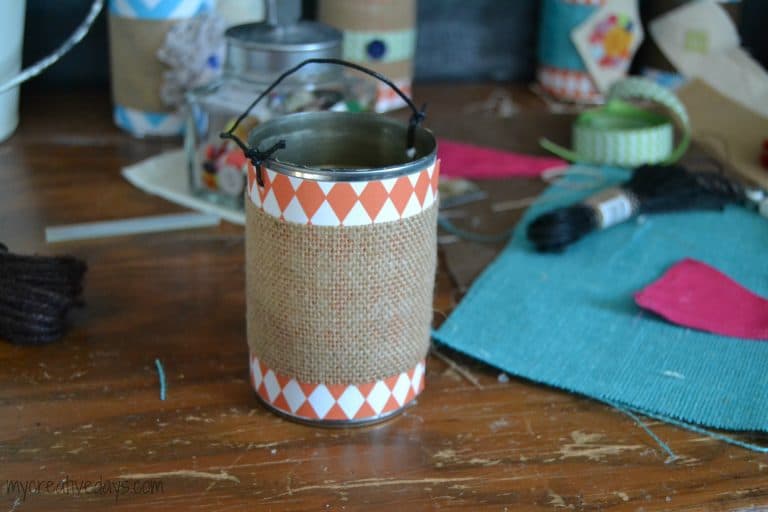 Some had burlap……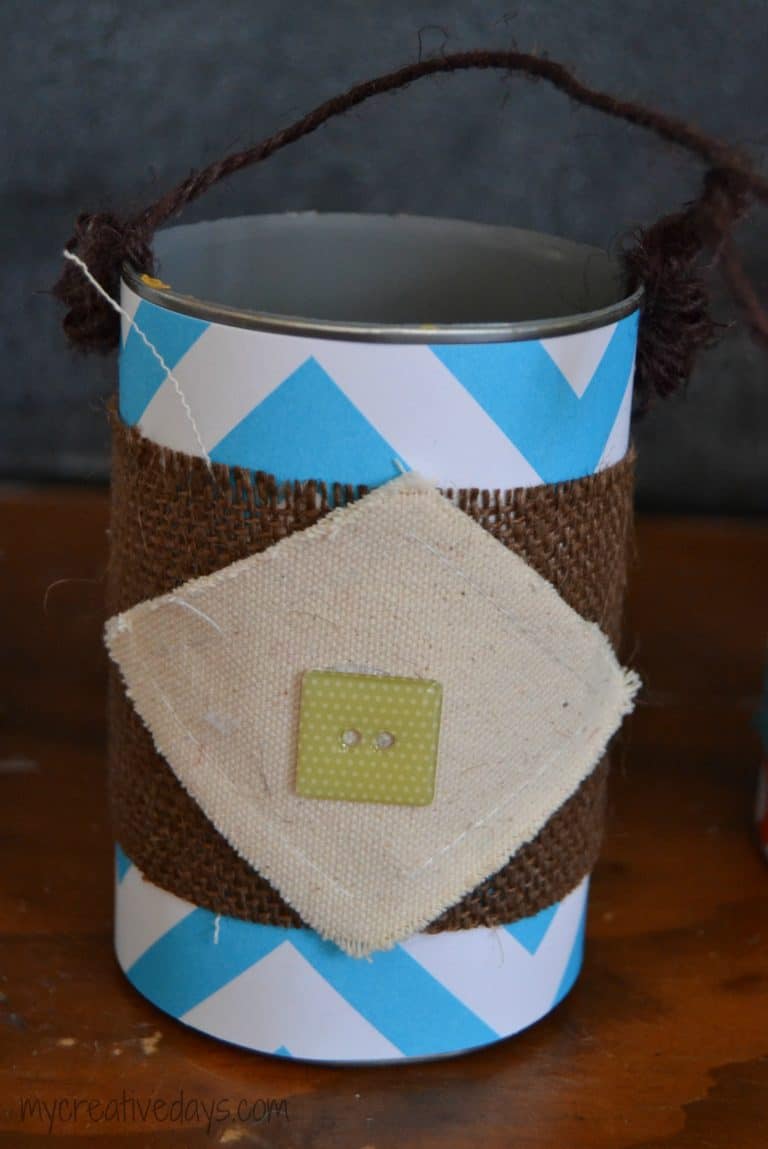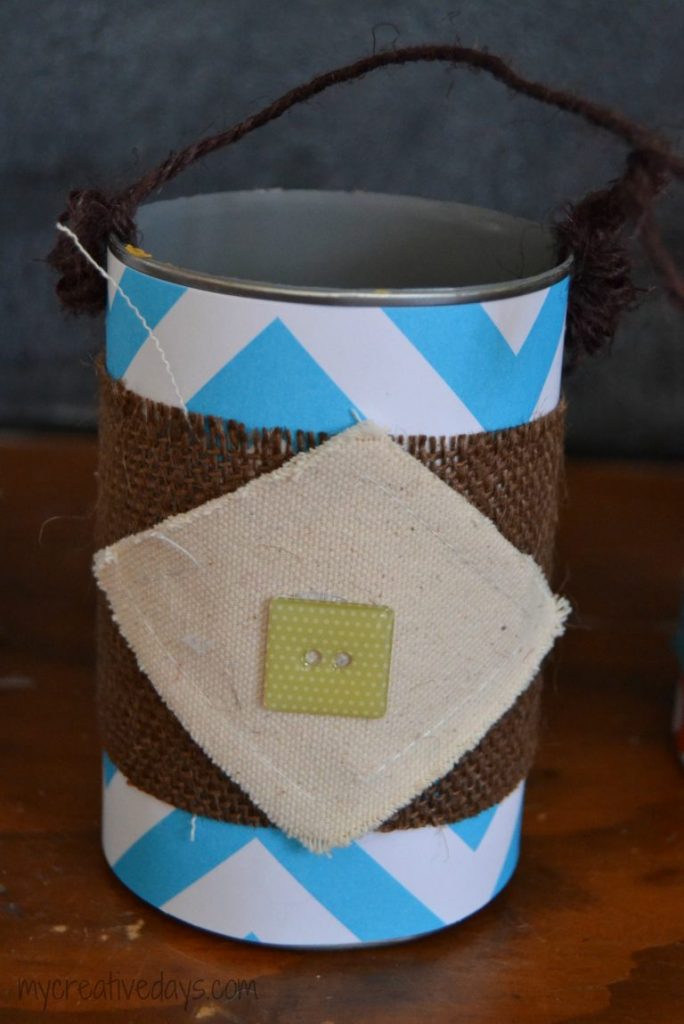 …. others had ribbon and buttons.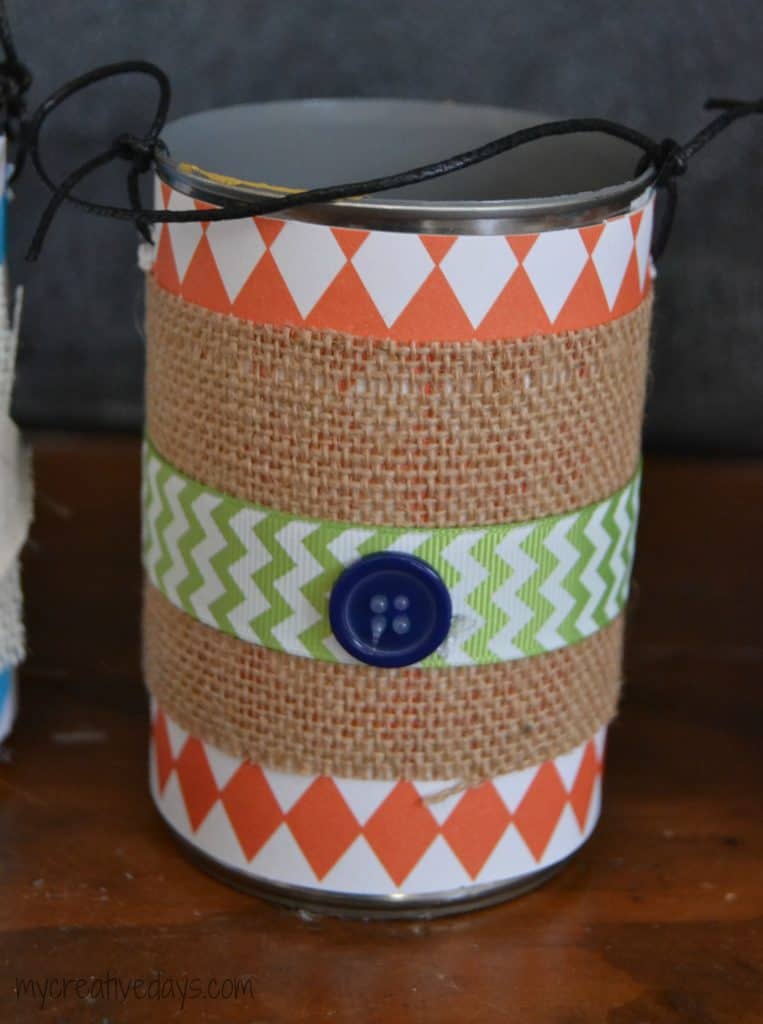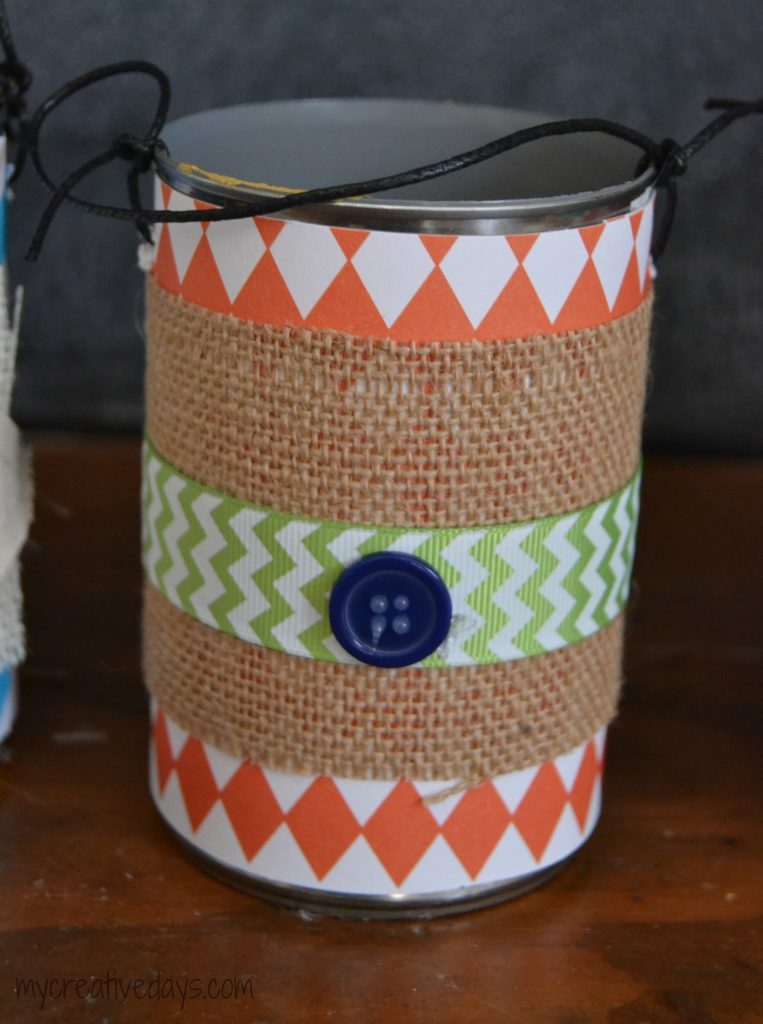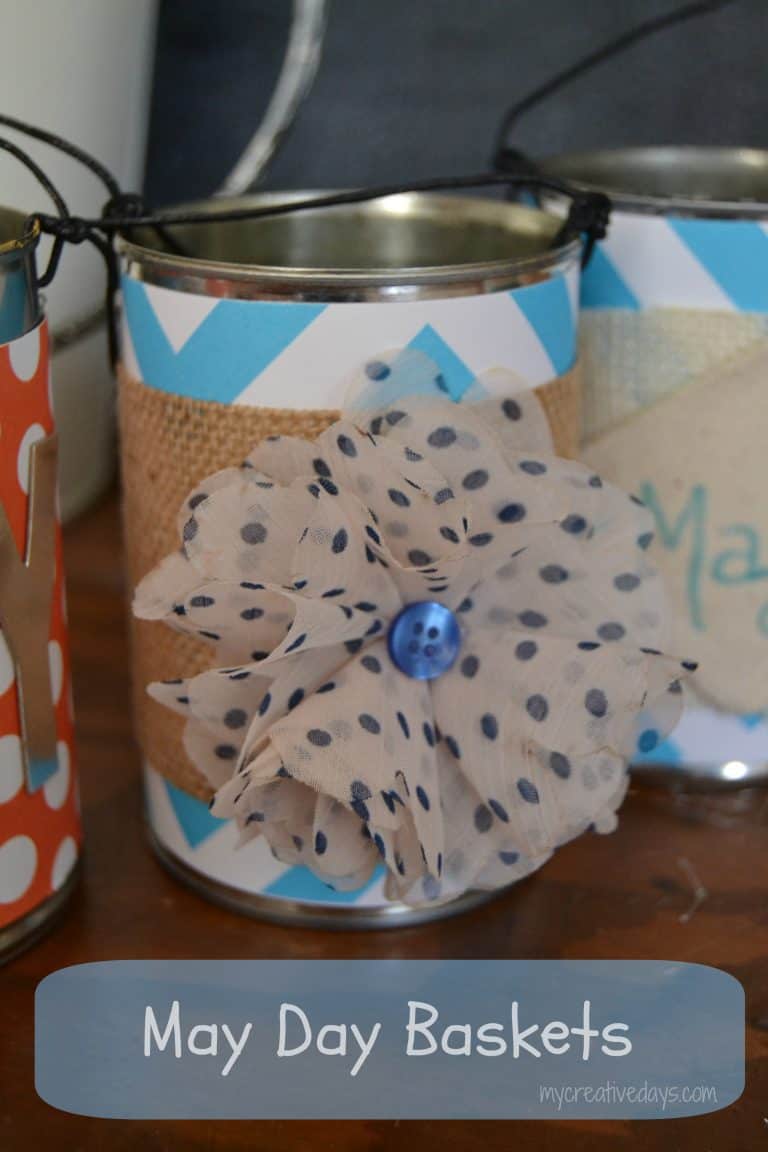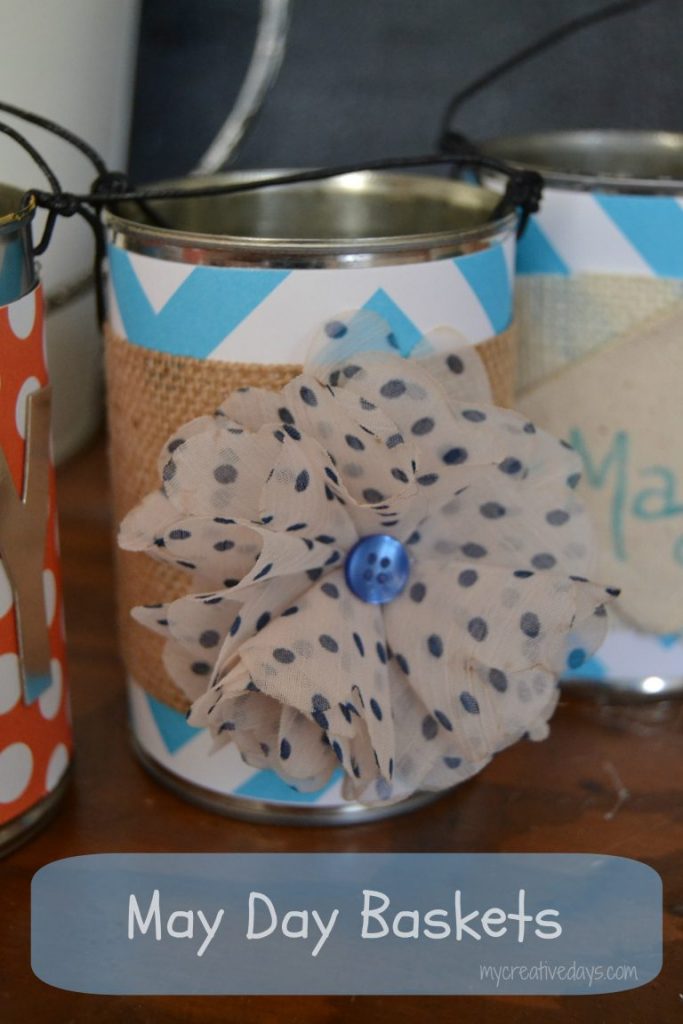 I loved the ones that we added raffia to.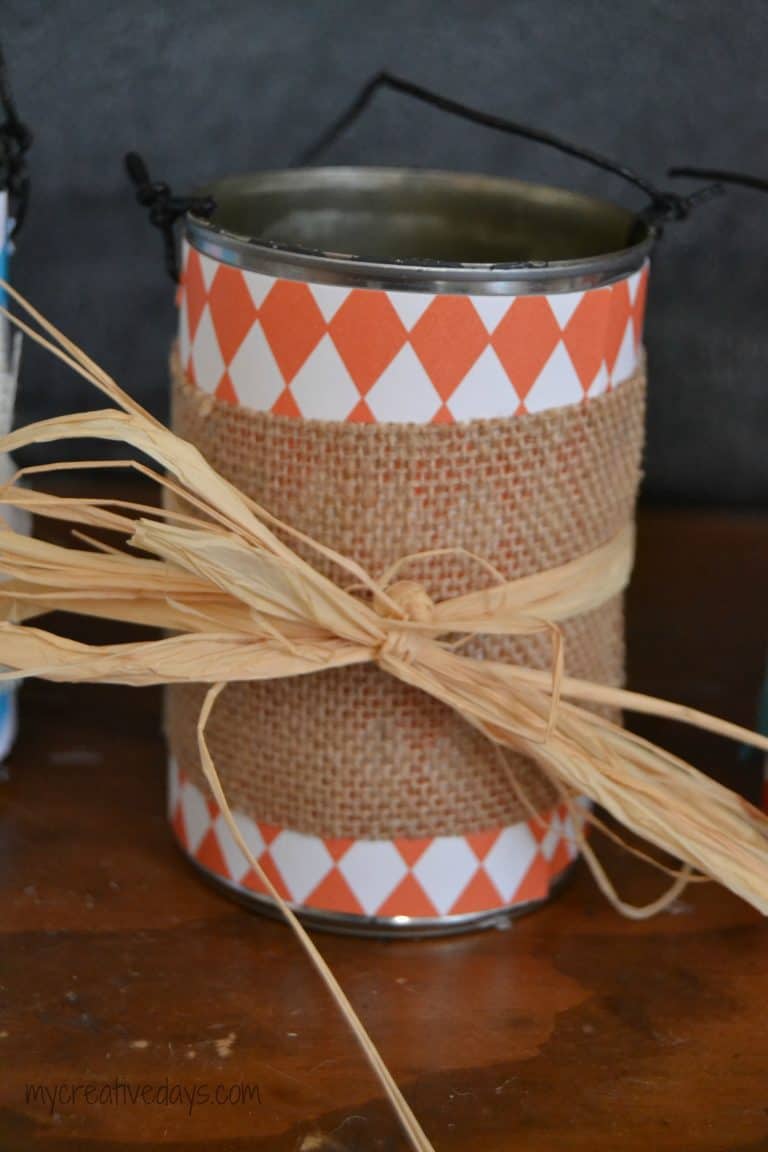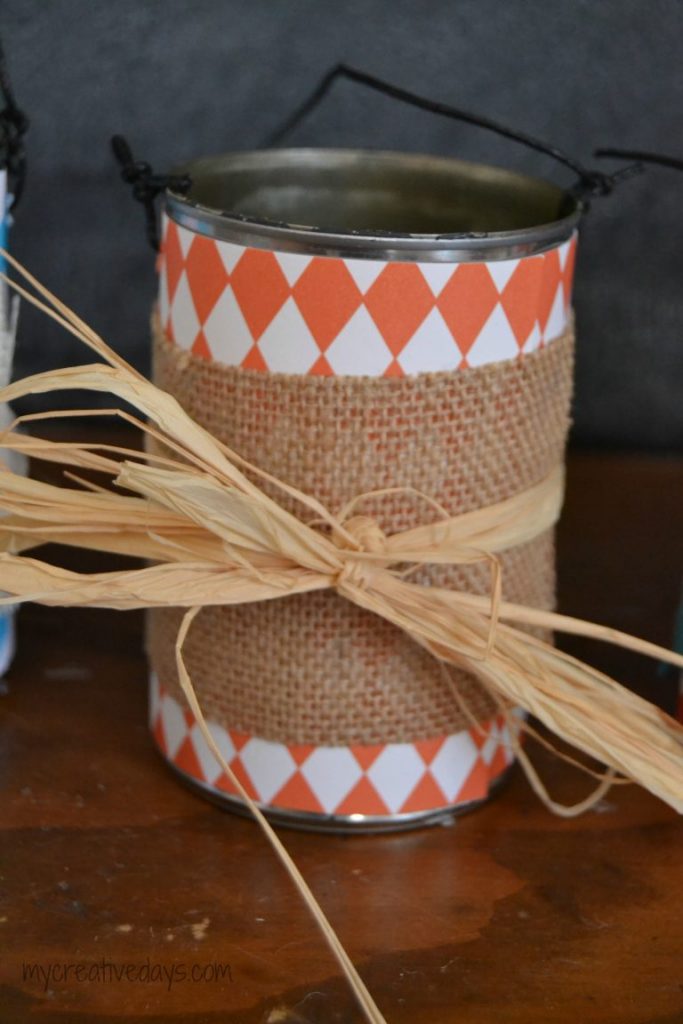 Projects like these are so much fun for the kids and me. I get to use up excess craft supplies, the kids get to create til their hearts' content and we are saving the environment by using items from our recycling bin. The best part is that we get to make someone's day at the end of it when we drop them off at their doorstep.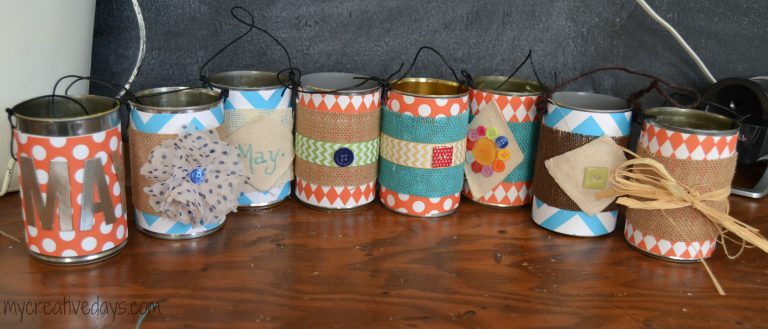 Once all of the DIY May Day Baskets were created, we filled them with trinkets and treats.
May Day is a great day to spread cheer and it doesn't have to be hard or cost a lot of money to do it.
Search around your recycling bin and craft supplies to see what you can come up with.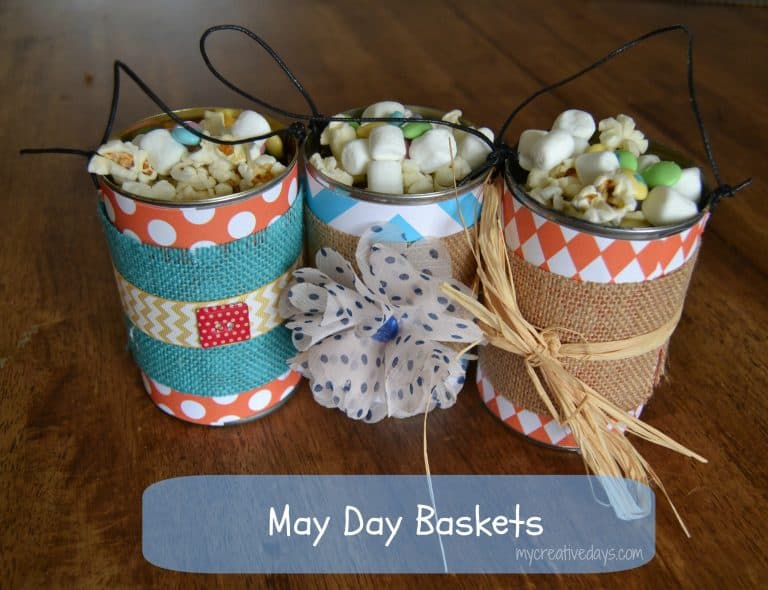 PIN THIS POST!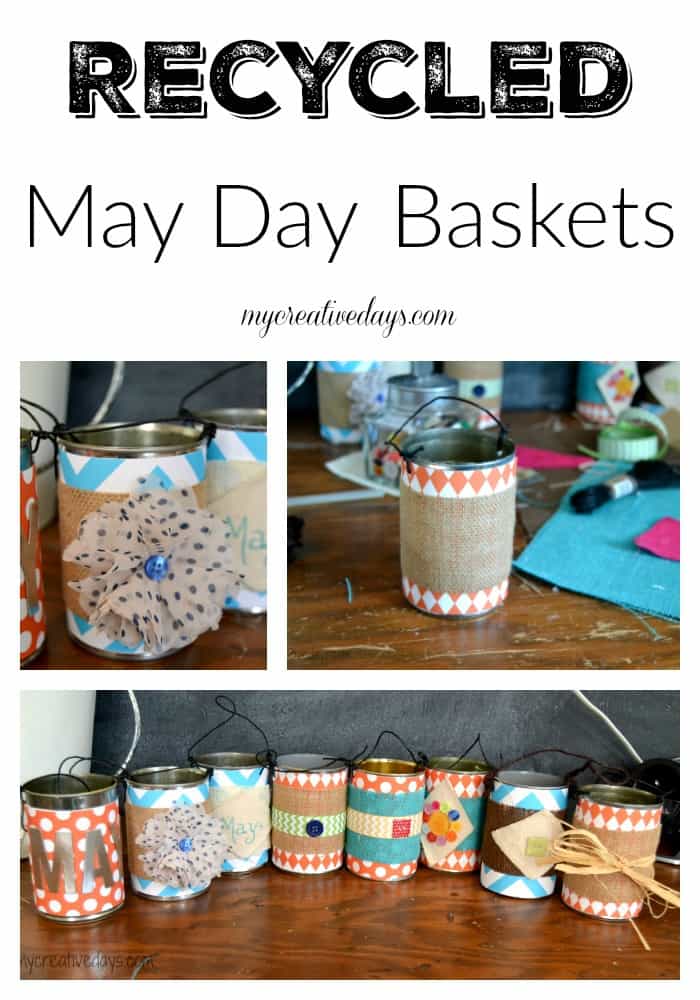 If you liked this DIY May Day Baskets post, make sure to check out these other simple crafts:
Wood Vintage Toolbox Turned Craft Storage
DIY Weathered Wood Tiered Tray