I have an update on our back porch makeover to share with you today! Not only did I make a fun DIY door sign to go over our back door, but I bit the bullet and painted the door black! EEK! I have been wanting to paint the back door since we put it in a few years ago, but I was a little nervous about it. I really thought it would look great black, but it wasn't until we added the feature wall in the porch that I knew black was the right color.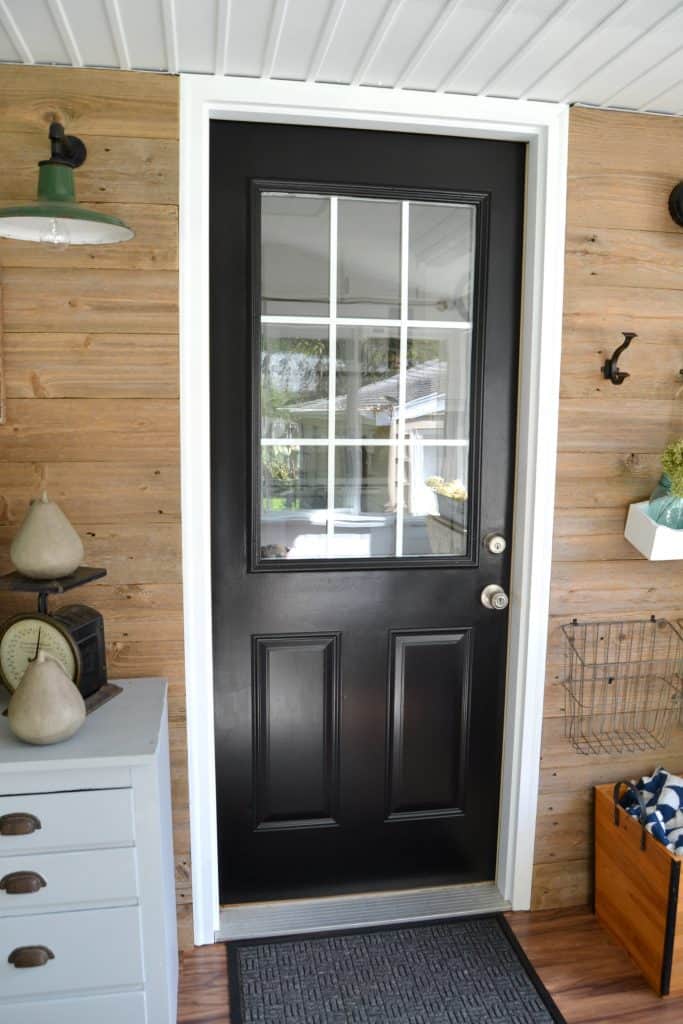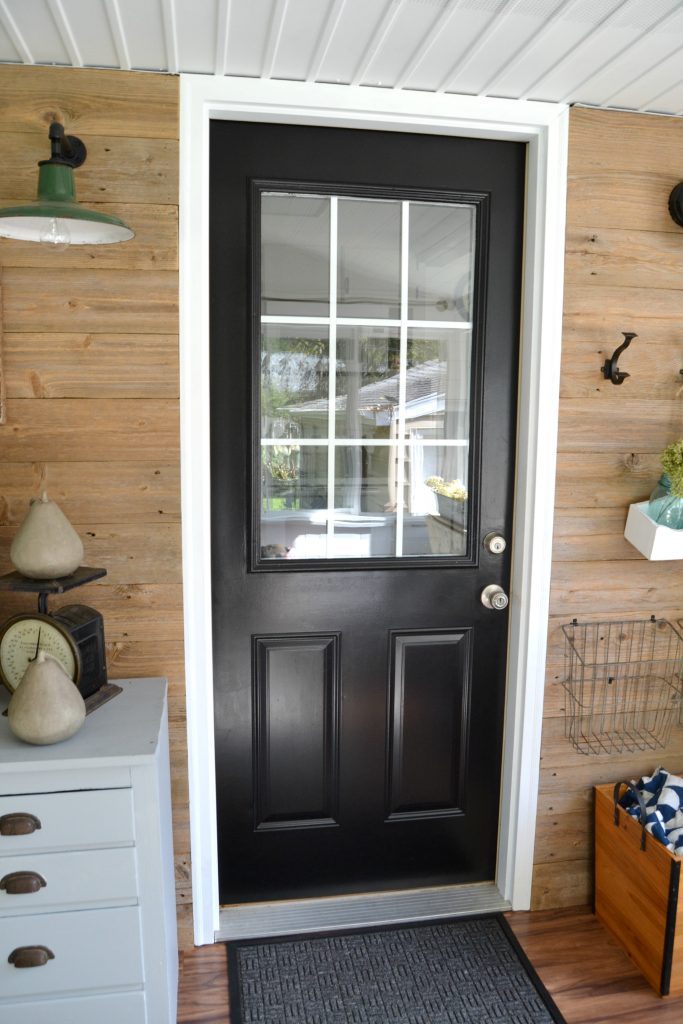 (Affiliate links are used in this post. You can read my disclosure HERE.)
There are two sides to this story. Haha! The inside and the outside story.
I made the DIY door sign for above the back door inside the kitchen and decided to paint the outside of the back door black. I didn't think I would paint the inside of the door black too, but once I saw it outside, I painted the kitchen side black too. I love it!!! When I am thinking through a makeover, I start with the "safe" changes first. Things that I know I will like and won't make a HUGE statement if they don't go the way I planned. Then, I hit a brick wall when I want to do something but don't know if it will look that great or turn out how I planned. This door was one of those brick walls.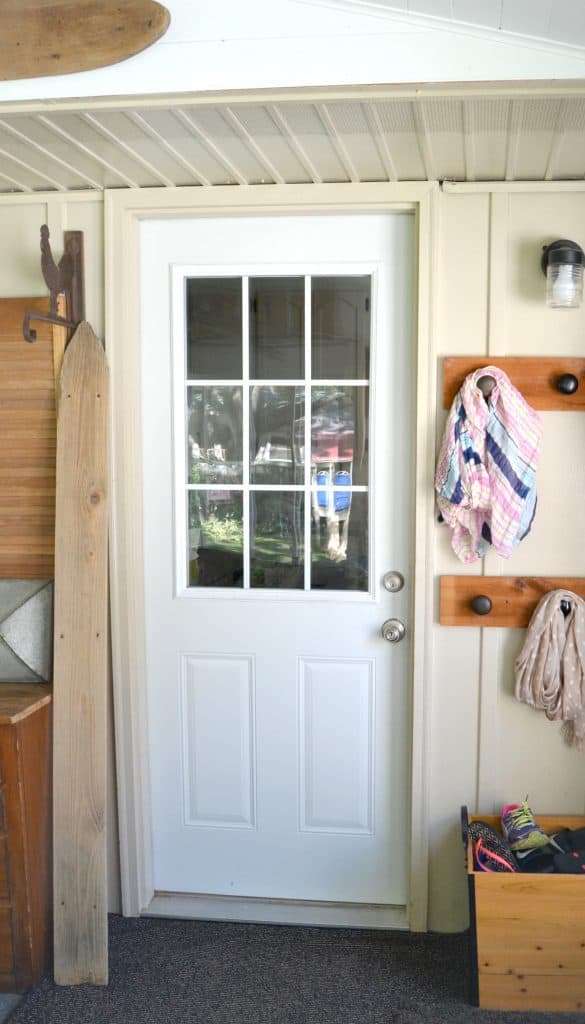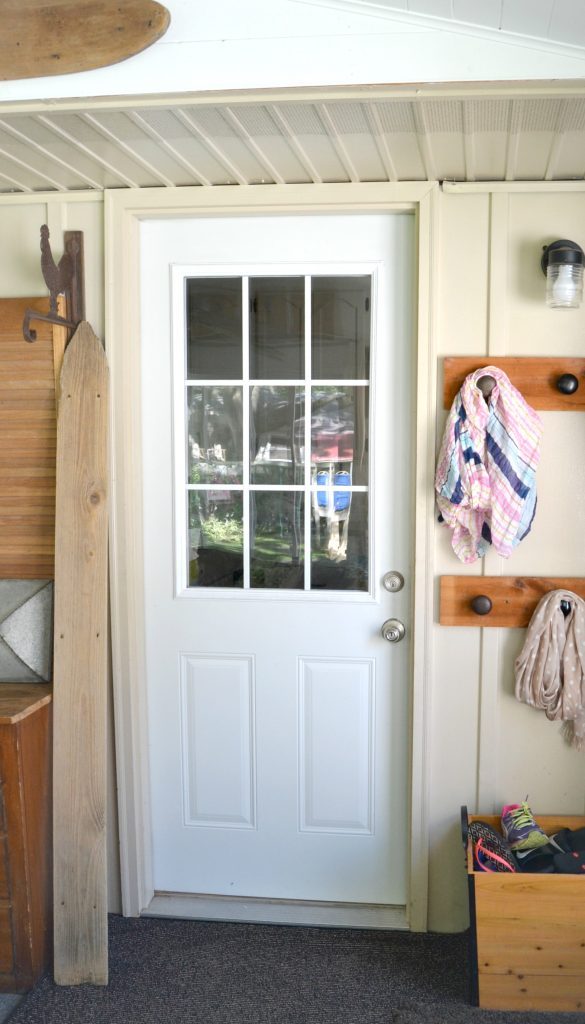 A few years ago, I painted our front door black and have liked it ever since. I was a little nervous about painting the back door black because it is part of a "room". I didn't know if I would like it as well. Then, as we made changes to the porch, I thought it would look really sharp out there.
But, before I made one black brush stroke on the back door, I gave our front door a fresh coat of Modern Masters Front Door Paint in "Elegant". Not only did our front door need a fresh coat of paint, but I wanted to see if I was even going to like the Modern Masters paint for the back door.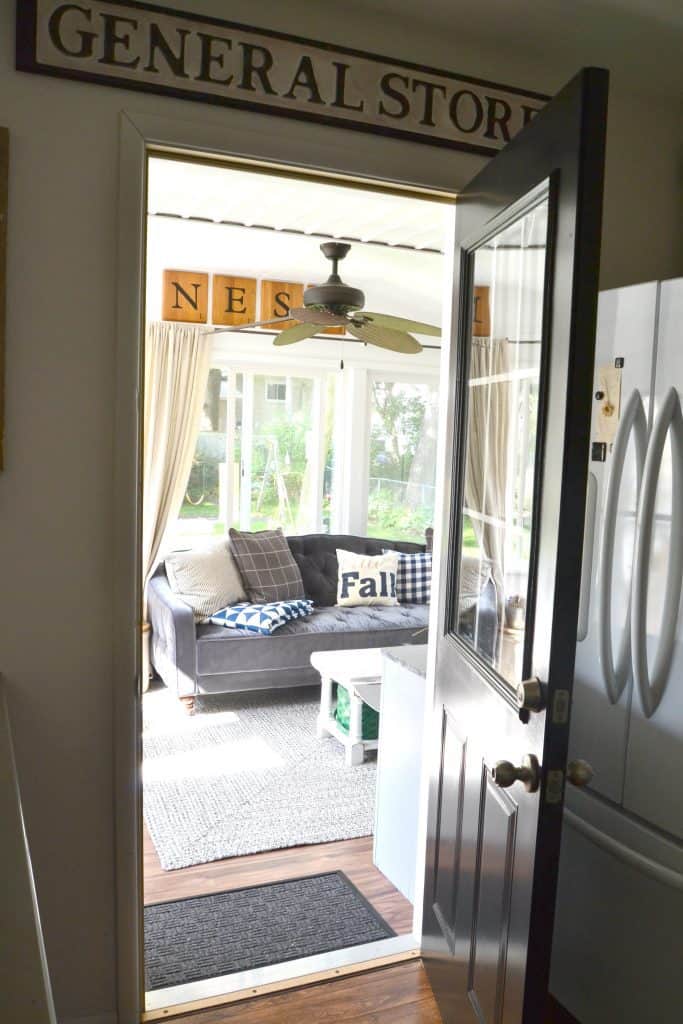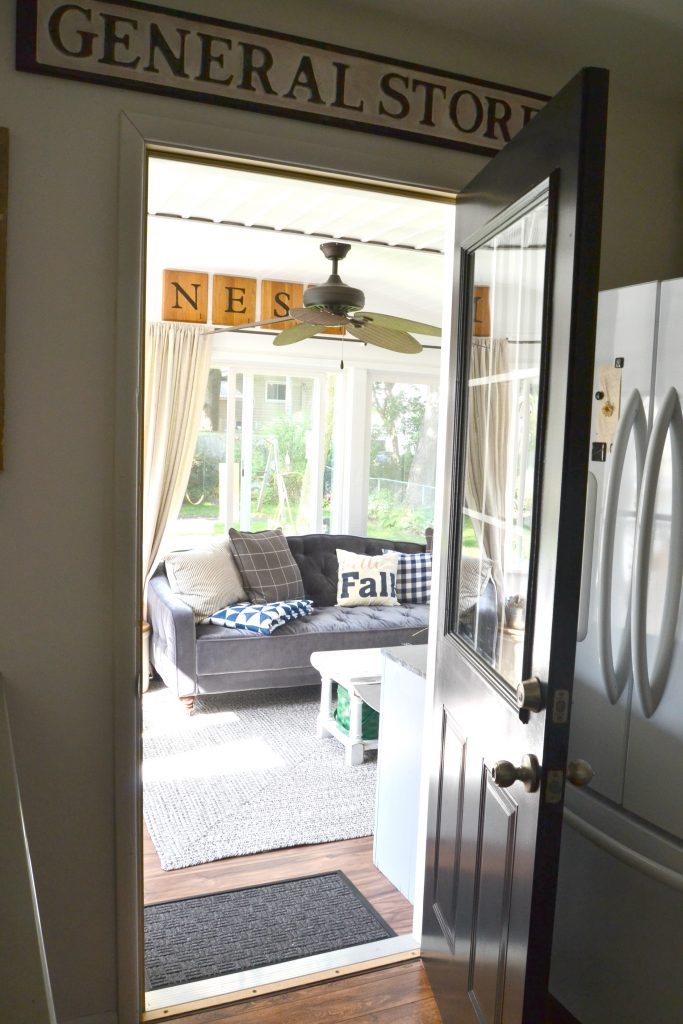 I did.
The Modern Masters Door Paint is not supposed to fade like regular paint so I am super excited about that for our front door. It gets lots of sun exposure so hopefully that means less touch-ups over the years. Our back door does not get direct sunlight, but it gets a lot of wear because it is the main door we use. So far, it is holding up well against all the use.
The black paint looks great with the porch makeover and it also fits well on the inside with the new style of our kitchen makeover.
Now, it is time to talk about the other side of this story. The DIY door sign.
This is one of those projects that probably doesn't deserve its own post, but it is one of those projects that is so easy to do that I just had to share it.
My parents had this General Store sign in their back porch.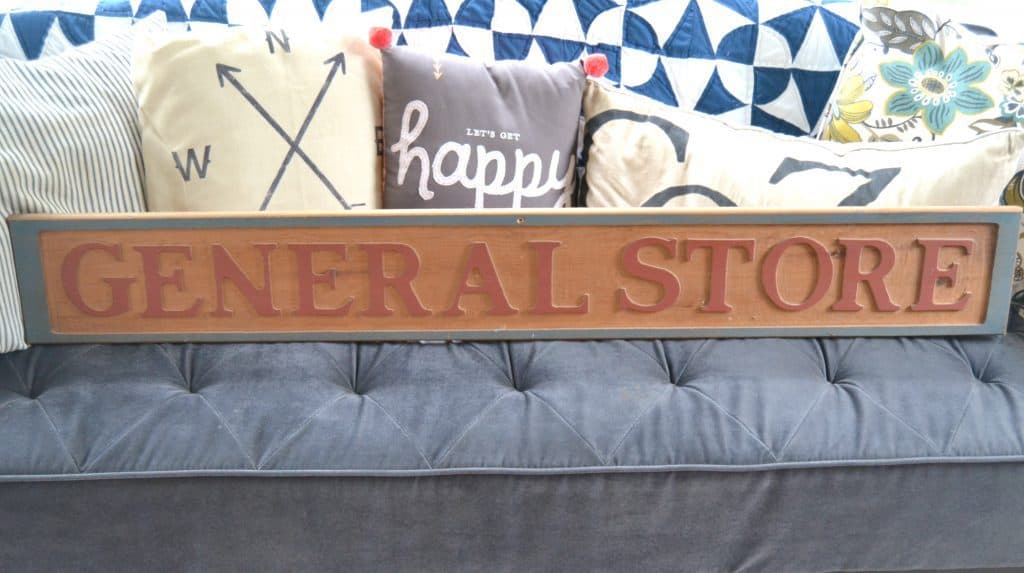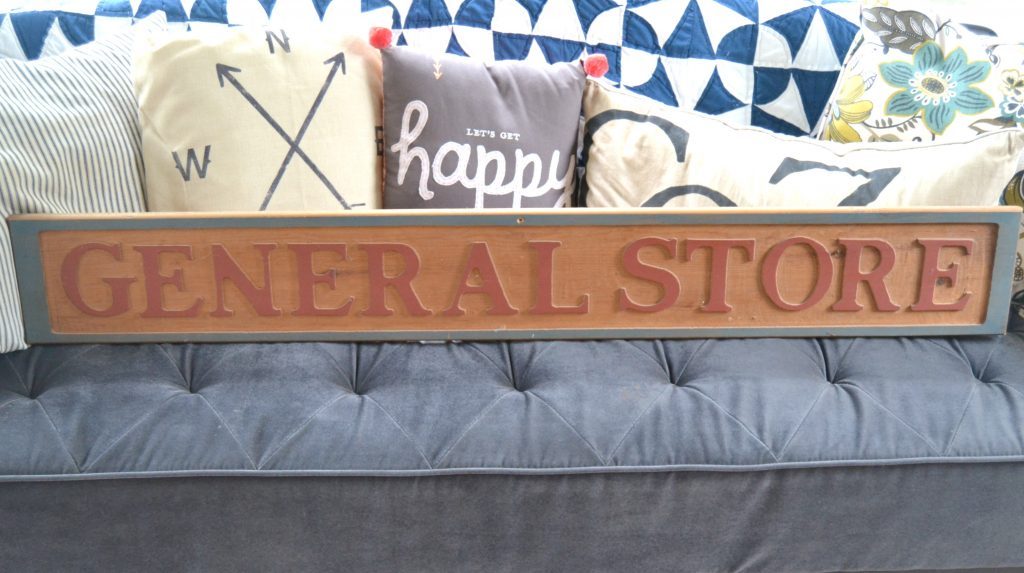 It was a great sign and all, but it had so much more life to give.
My parents said I could have it.
I brought it home and painted it white.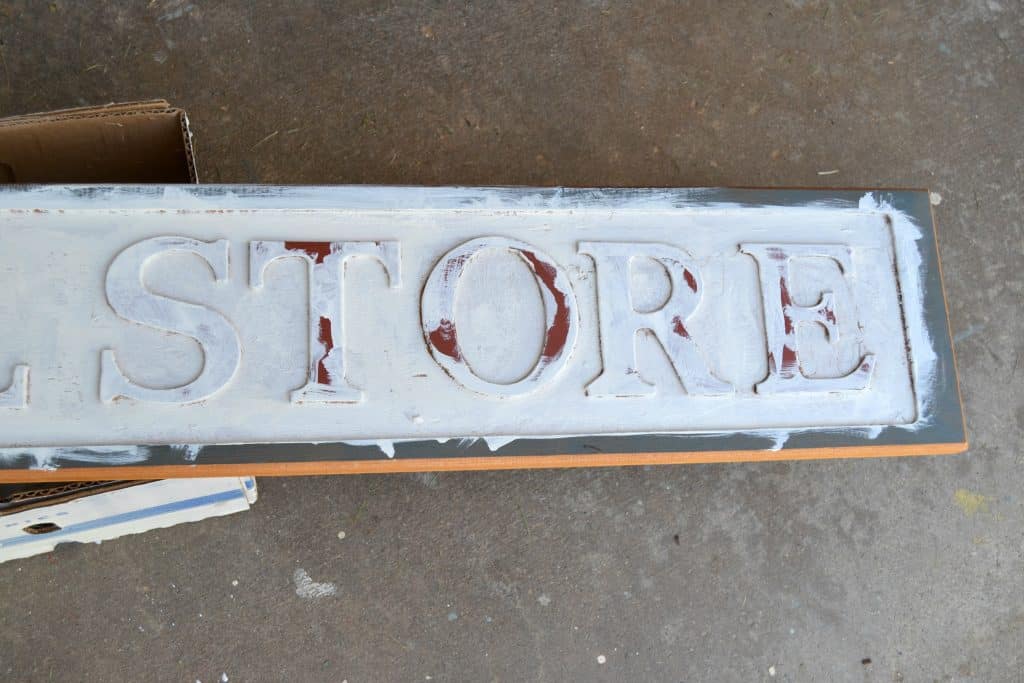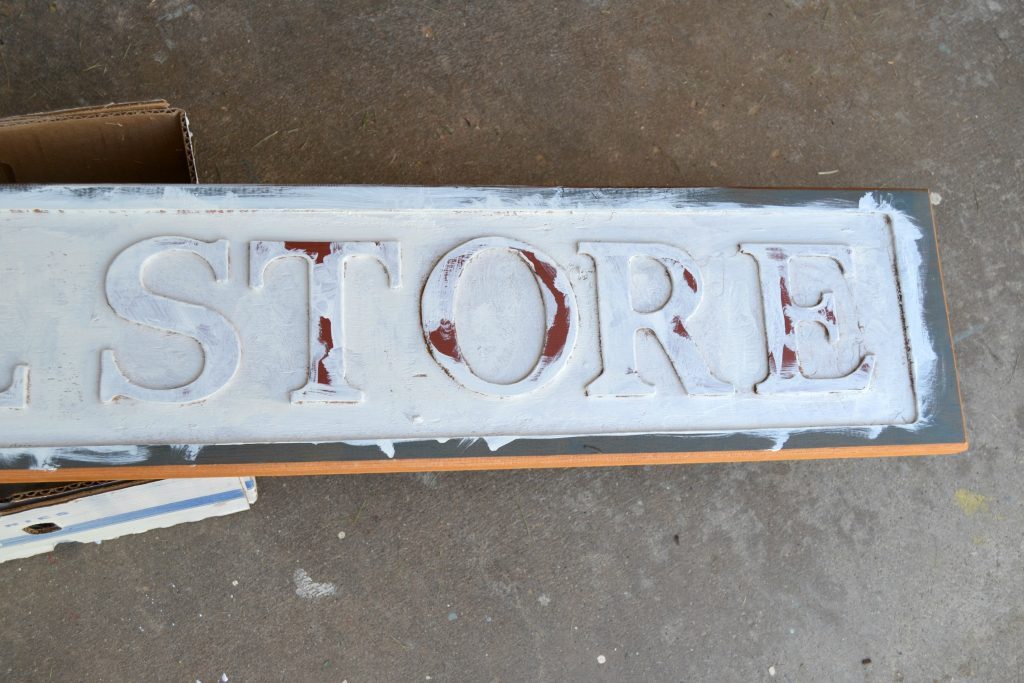 Then, I painted the letters and trim black.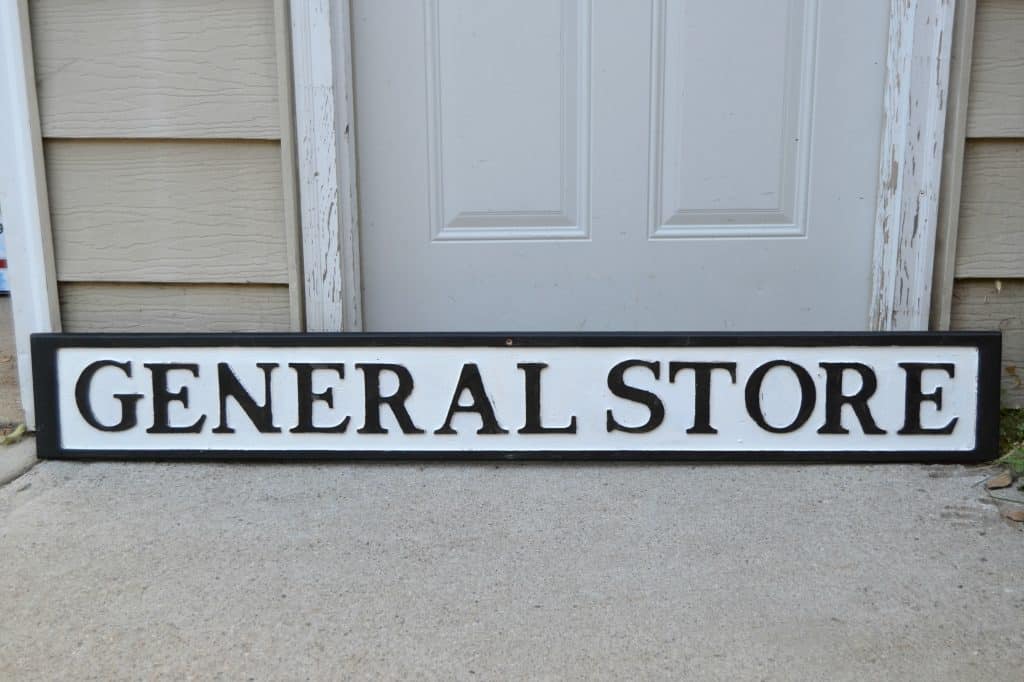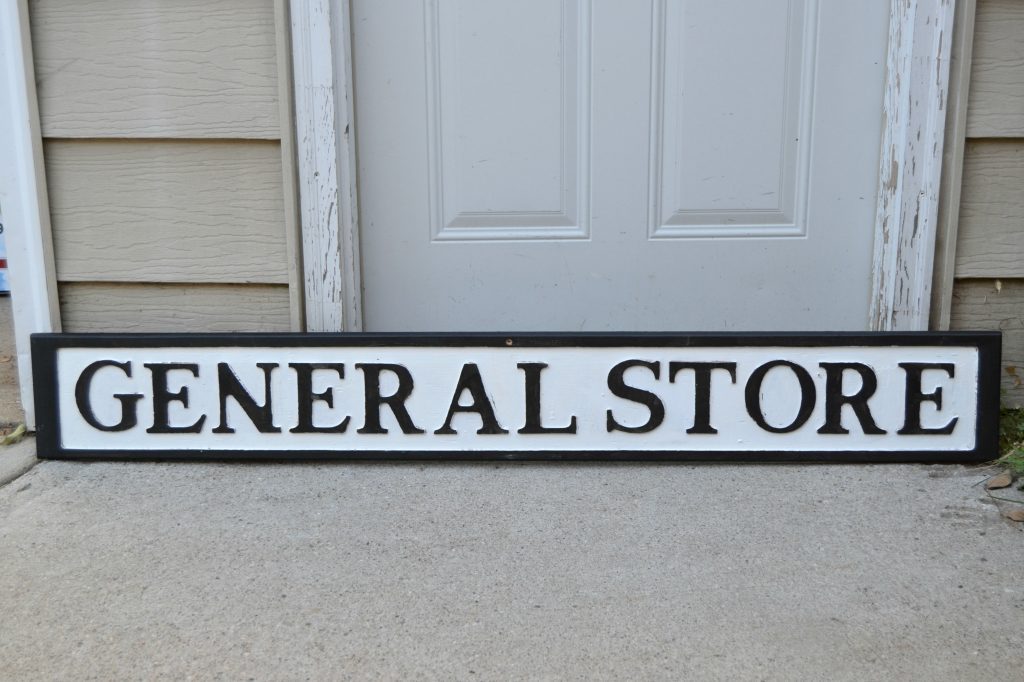 I distressed it all with sandpaper after the paint dried.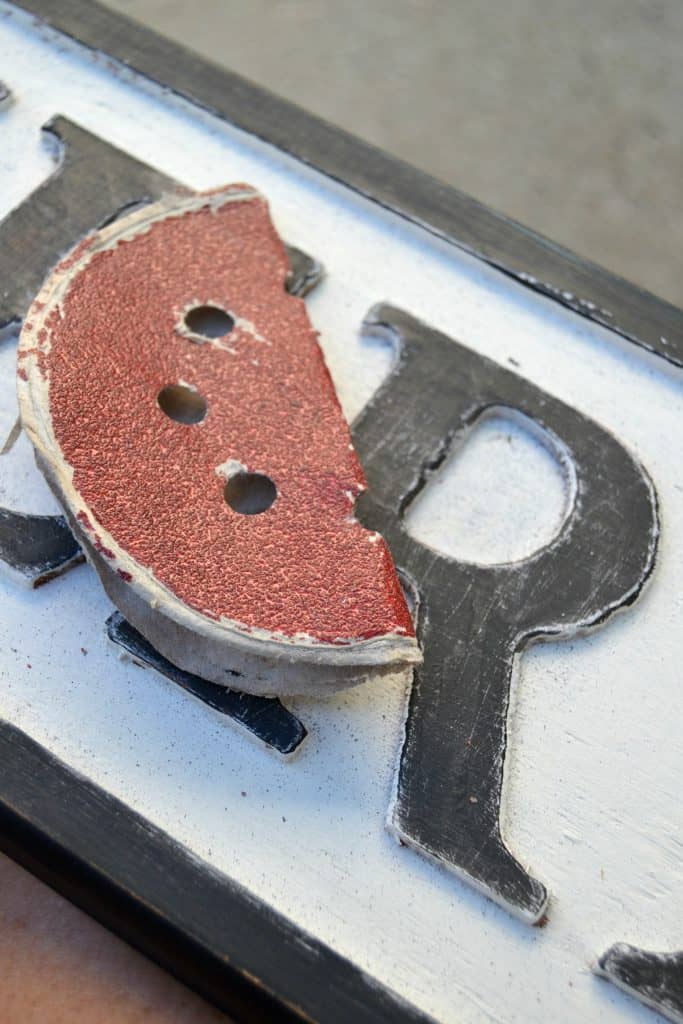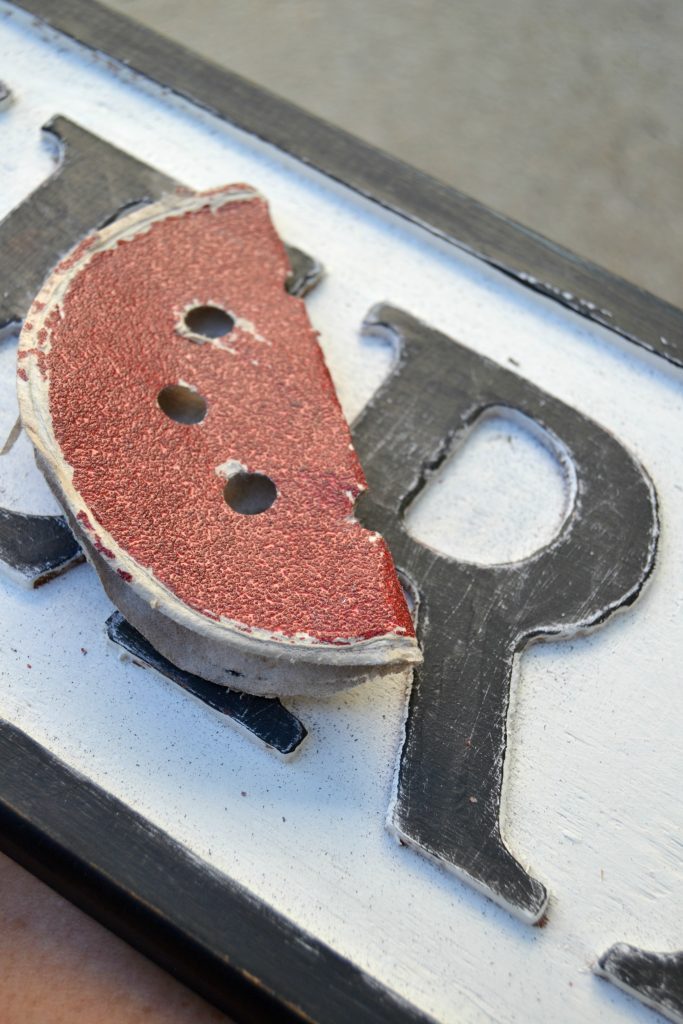 Lastly, I added Antiquing Wax to make it look aged.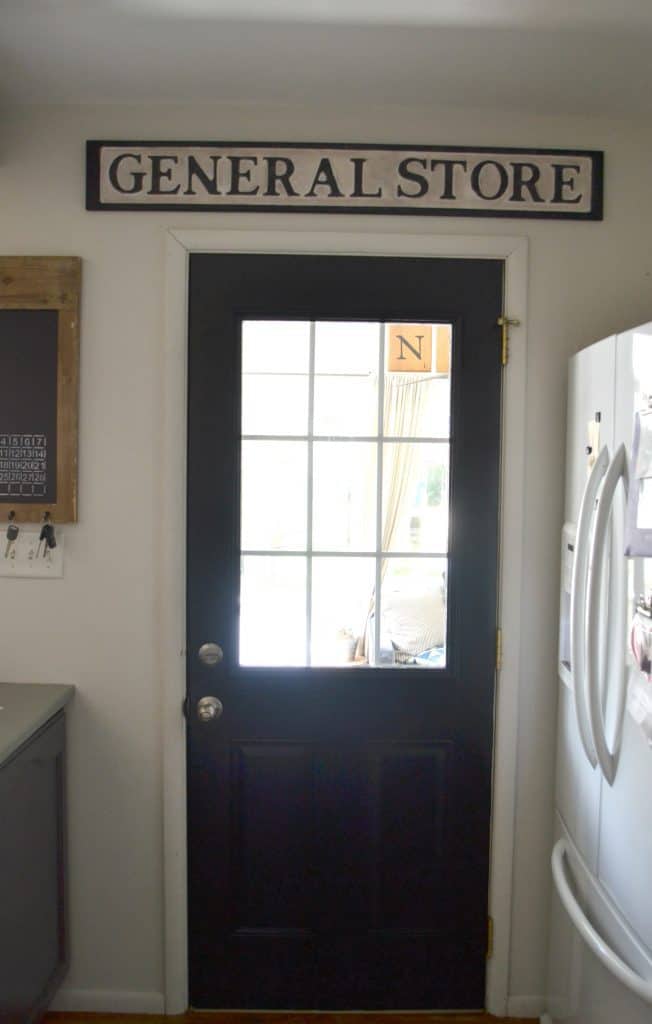 That's all it took.
This sign was just what our back door needed inside the kitchen. It looks great through our DIY Light Fixtures too.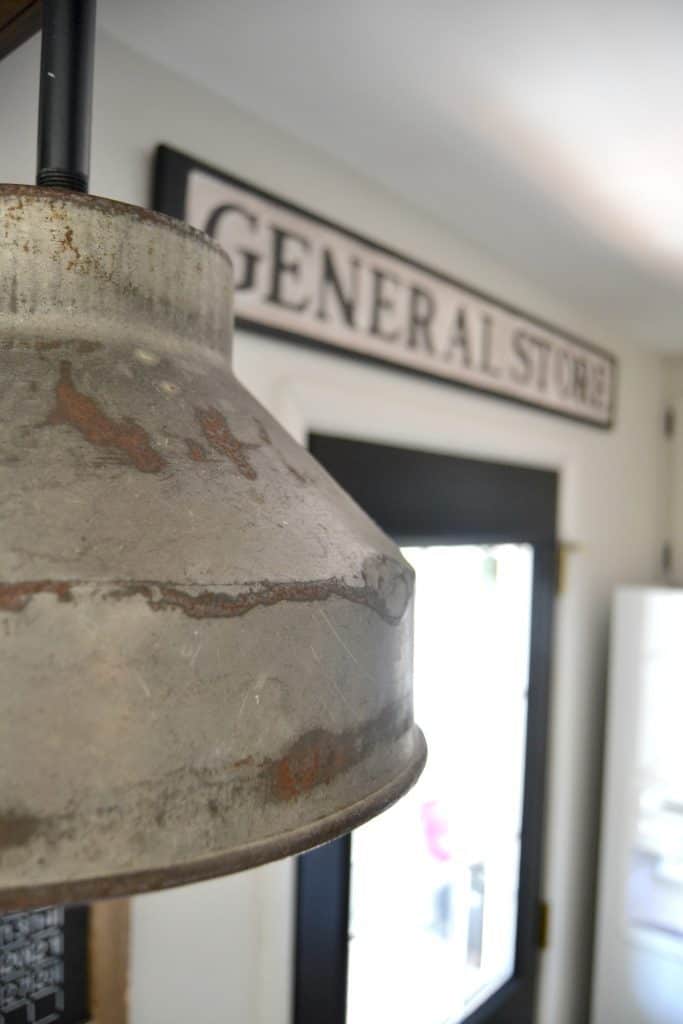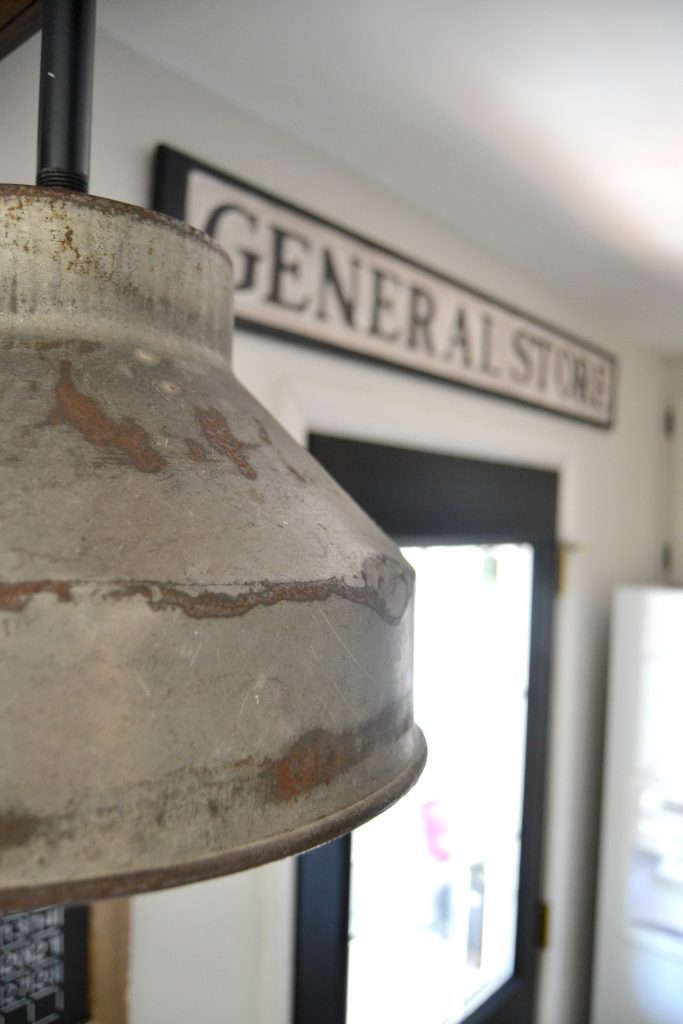 I know not everyone is going to have a sign like this to paint, but you could easily replicate it with a board and some wood letters.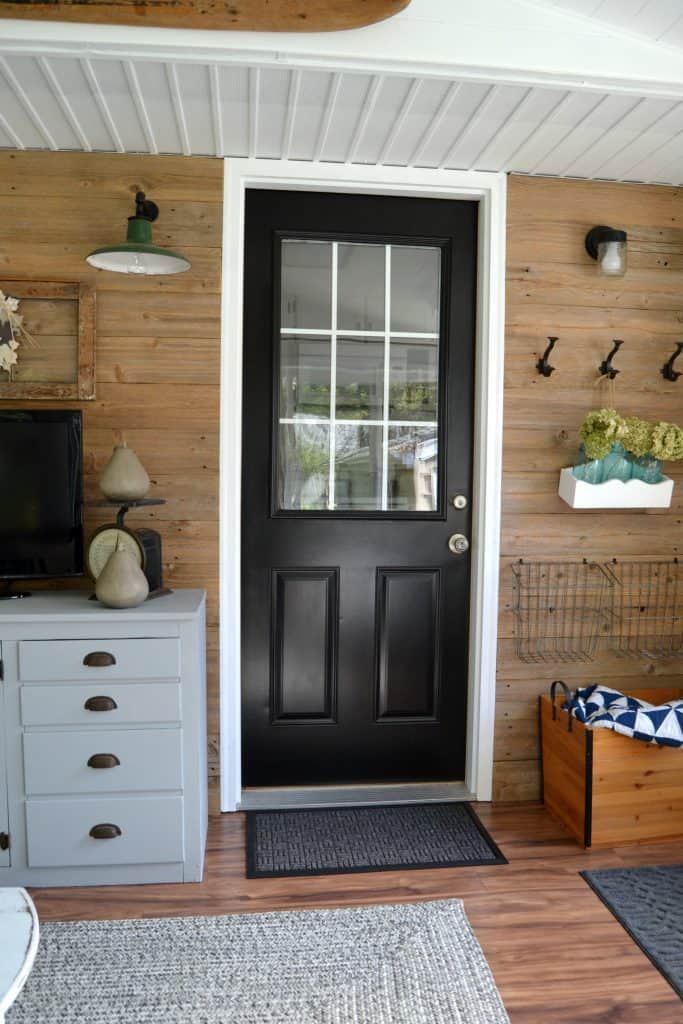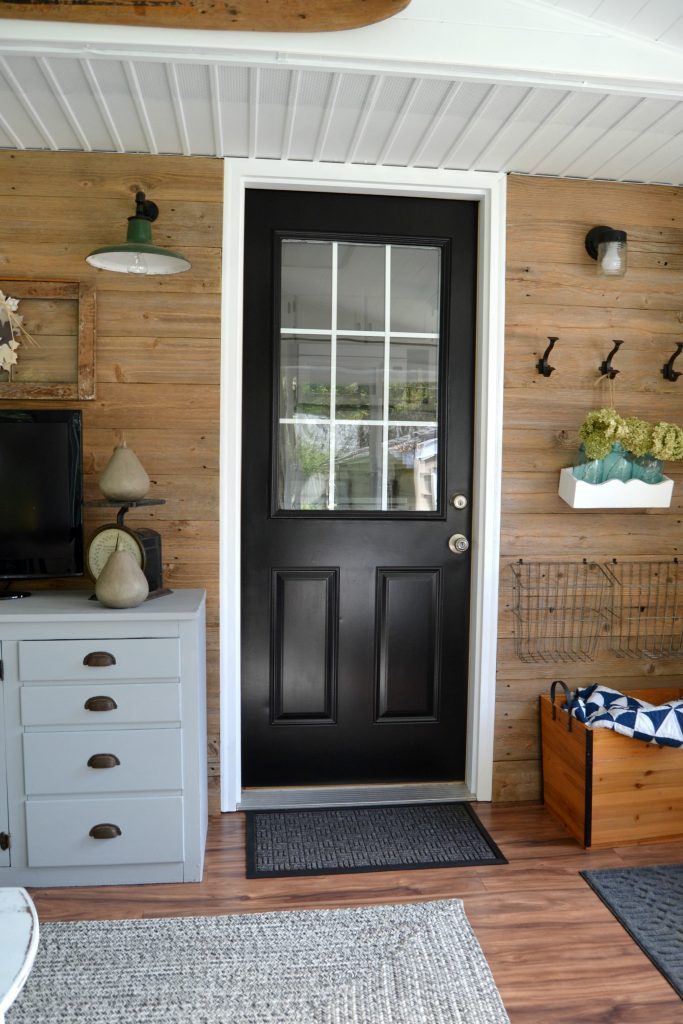 The sign and our new black door are only small pieces of the back porch makeover. It is the small pieces that fit together to make one grand picture. I am excited to find some new furniture for the porch and to put a "finished" stamp on the makeover. I have two more rooms I want to get started on.
Do you have a door sign in your home? What does it say?
If you don't have time to make a door sign, I found some great options online:
PIN THIS POST!


If you liked this door sign post, you will love these projects: