Here is a Popsicle stick bunny craft to keep your little ones busy this Easter season.
You will need:
12 Popsicle sticks
white paint
glue
paintbrush
scissors
googly eyes
white and pink foam
pink pom-pom
black permanent marker
magnet (if you want to hang these on your fridge)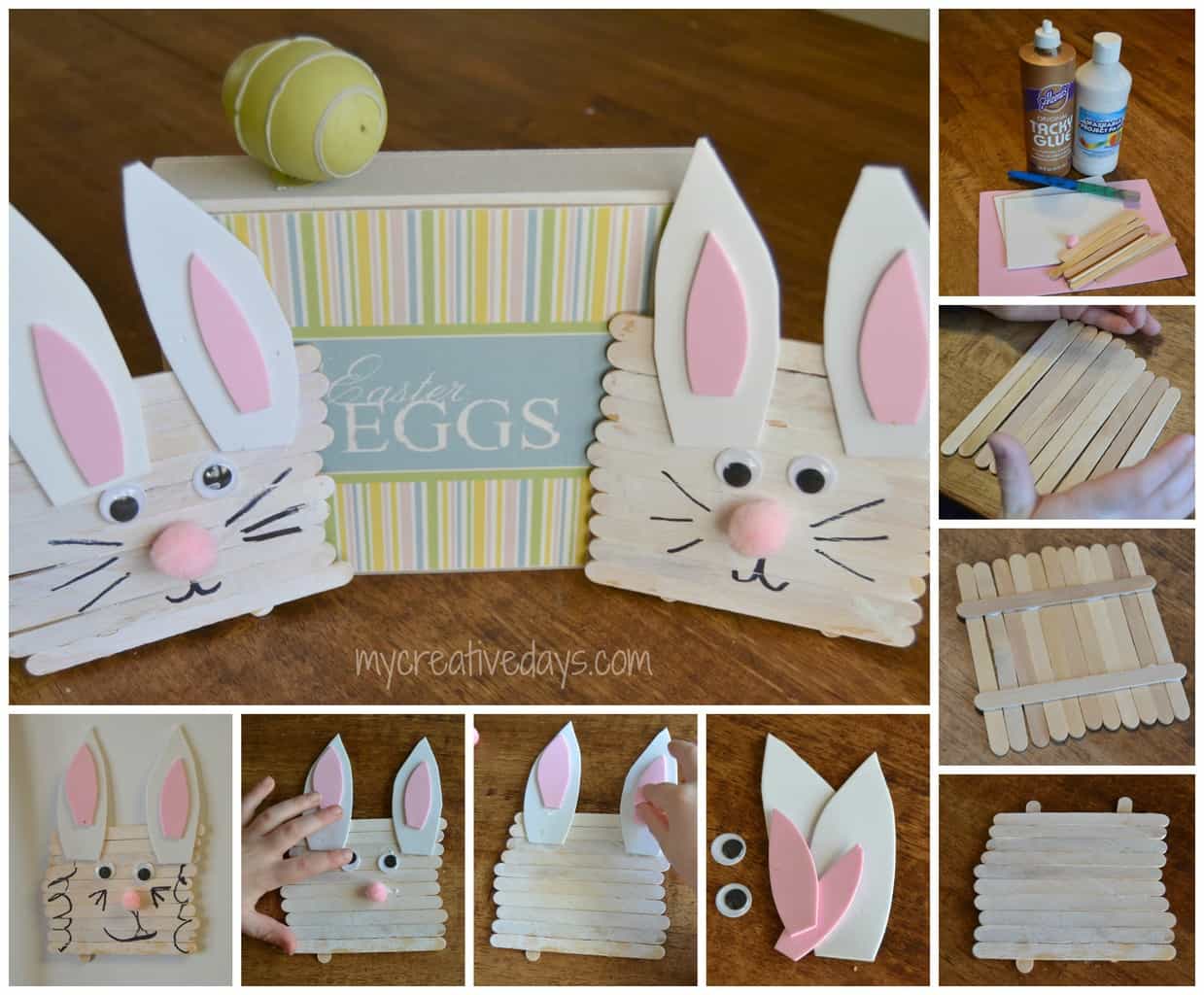 This activity is really cute, but it can also be used to work on your child's counting and fine motor skills.
To start, I set some Popsicle sticks on our work space and asked the kids to line up ten Popsicle sticks in a row. Then, we glued two Popsicle sticks across them so they would stay together.
When the glue dried, we turned the Popsicle sticks over and the kids painted them white. I cut bunny ears from the white foam and cut smaller ones from the pink foam. The kids glued the white ears on the Popsicle sticks first and then added the pink ones on top of them. Next, they added googly eyes and a pink, pom-pom nose. We used a black permanent marker to draw a mouth and whiskers.
I had some old magnets that I hot glued to the back of our bunnies so we could hang them on the fridge.
Happy Bunny Creating!