Happy Labor Day! I hope you are enjoying the long weekend with family and friends. Today, I am bringing you something that I am very excited about. A group of bloggers got together and wrote an e-book and I am part of that group! I know, exciting, right?! It was so much fun to contribute to this e-book because I have worked with children for so many years and it is one of my favorite topics to talk about.
"Every Parent Can Teach Their Toddler" is brought to you from 20+ bloggers. It is full of ideas, techniques and ways you can teach your toddler at home. If you have a toddler at home or you work with toddlers, this book is for you.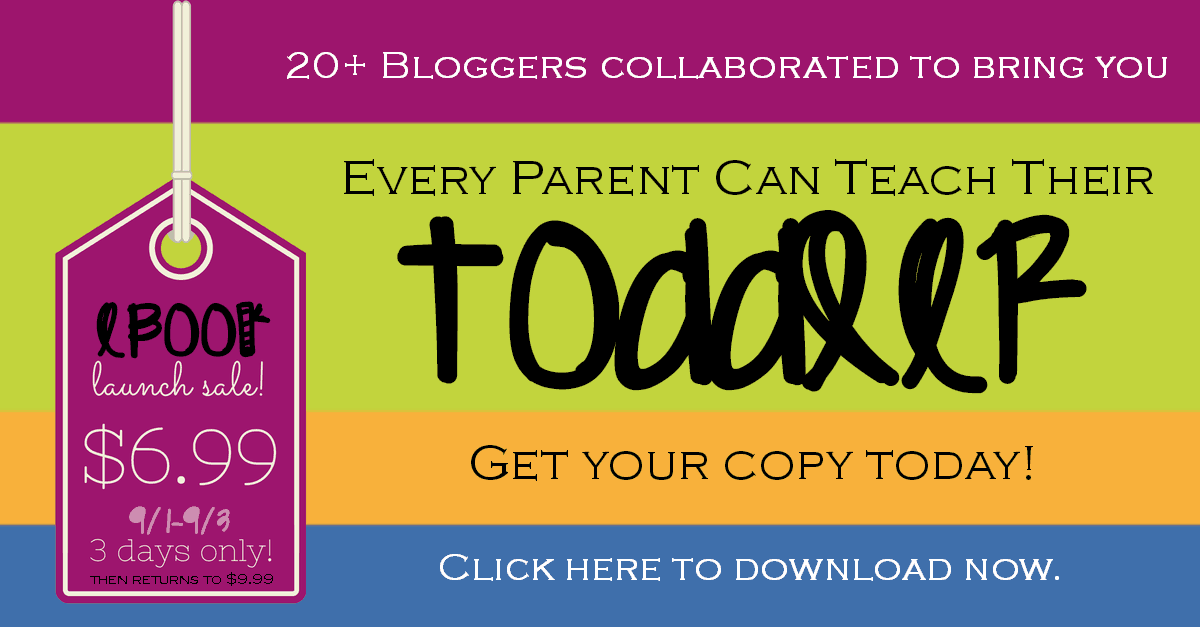 The launch sale for this e-book is going on now! From 9/1-9/3, you can download the book for $6.99*. After that, the price will go up to $9.99* so get your copy today*!
To find out a little more about this e-book, you can check out this video.
(*affiliate links)