I post a lot of DIY and repurposed projects. Even though they take a lot of time and effort, I love them. Most of the pieces I pick up need some kind of work (i.e. painting, stripping, fixing, etc.). Very seldom do I come across pieces that I think are perfect the way they are. Where is the fun in that?

But, this sixteen drawer gem that my mom found at a thrift store is one of those pieces. When she called me about it, all she had to say was that it was wood and it had sixteen little drawers and I was sold.
When I saw the piece in person, it was better than what she described. It didn't need any work at all. But…. the wood knobs looked like they were an afterthought to me. Since this piece is all about its drawers, its drawers needed to stand out. How do I make these drawers stand out? Fabulous knobs. Where do I go to find fabulous knobs? Charleston Knob Company.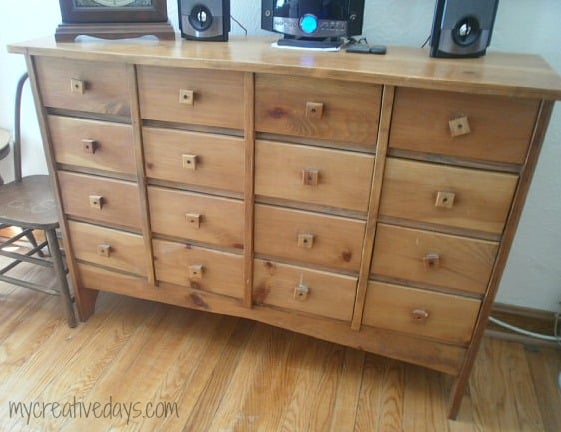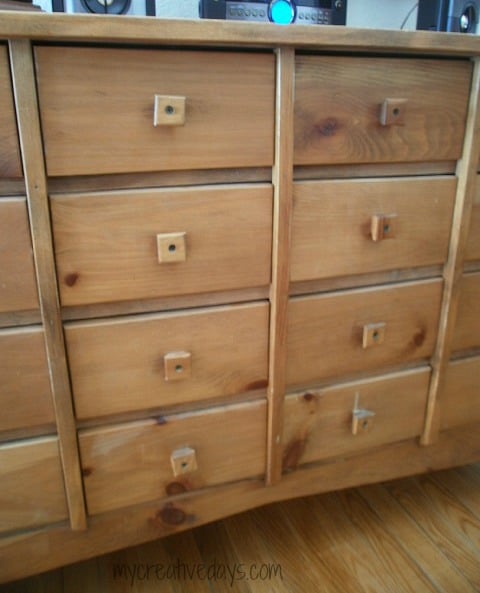 After much thought, I decided to go with the Ceramic Melon Knob in black.

I thought the cool tone of the black knobs would look great against the warm wood tone. After I took all the wood knobs off and screwed the black Ceramic Melon Knobs on, the entire piece had a new attitude. The new "bling" added a little pizzazz.




Even though I didn't do a lot of "work" to this piece, I wanted to show you that just by changing the hardware, you can change the entire look of something. This piece went from drab to fab by just changing out the knobs! Another great example of this is in your kitchen. Before you head out to dump a ton of money on new cabinets, try changing out the knobs on the doors and drawers first. It is amazing how different your cabinets will look just by adding new knobs.
Charleston Knob Company is such a great source for knobs. They have so many unique styles to choose from that you will find exactly what you need.
*This post was written on behalf of the Charleston Knob Company. All opinions are 100% mine.