Like I have said many times before, I love to use old windows for different things. I found this long, four pane window at a yard sale. I didn't have any plans for it right away, but that soon changed when I found some wood letters.

When I found these N-O-E-L letters, the vision for the window began.
Four letters + four window panes = Noel sign for Christmas.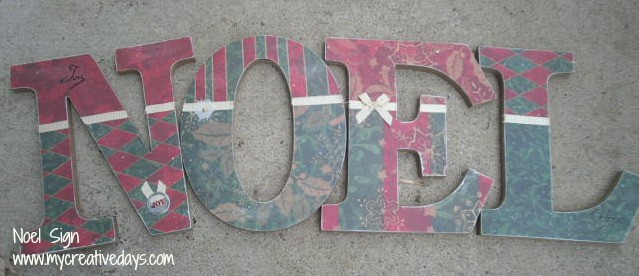 These letters were not the prettiest things I have seen, but I knew I could make them work.
To make the sign, I knocked the glass out of the window panes (one of the panes had a crack in it so I didn't feel so bad taking all the glass out). Then, I took all the embellishments off the letters and painted them black. I added some hooks to the top of the letters so I could hang them on the window.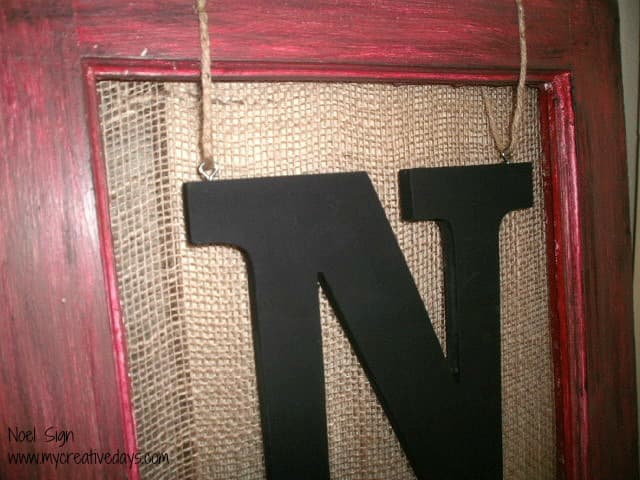 I painted the window frame red and added some dark brown to darken it a little. I stapled burlap to the back of the entire window frame and used twine to tie the letters on.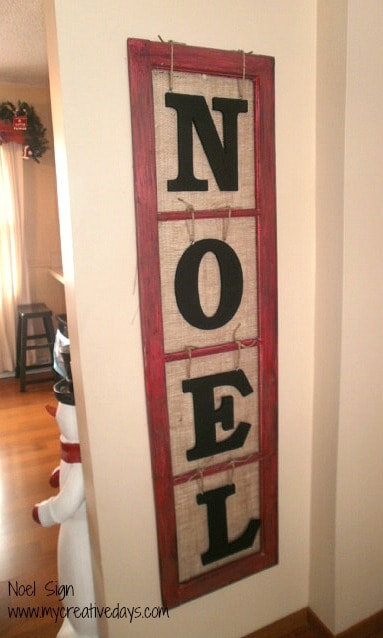 This Noel sign now greets people as they come up our front stairs.