I love wood boxes. I don't care what size or shape they are. As long as the box is real wood, I know I can find a use for it. When I come across a wood trinket box, I can't pass it up. When I saw this box in the thrift store, I knew it would be the perfect size to hold all kinds of things, but aqua Mason jars would be beautiful in it. I had to give it a makeover.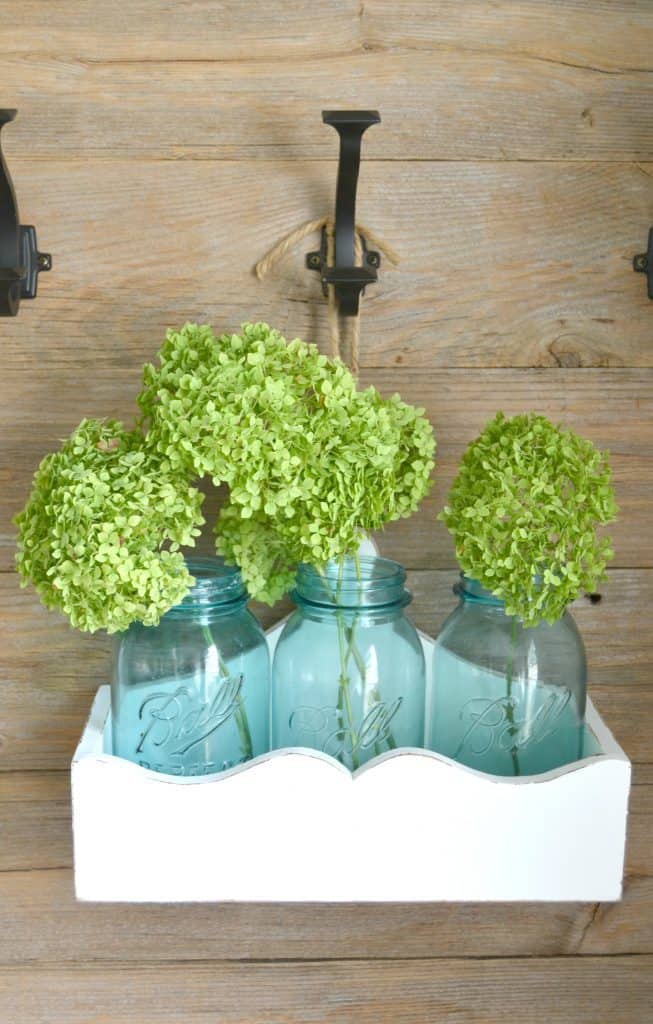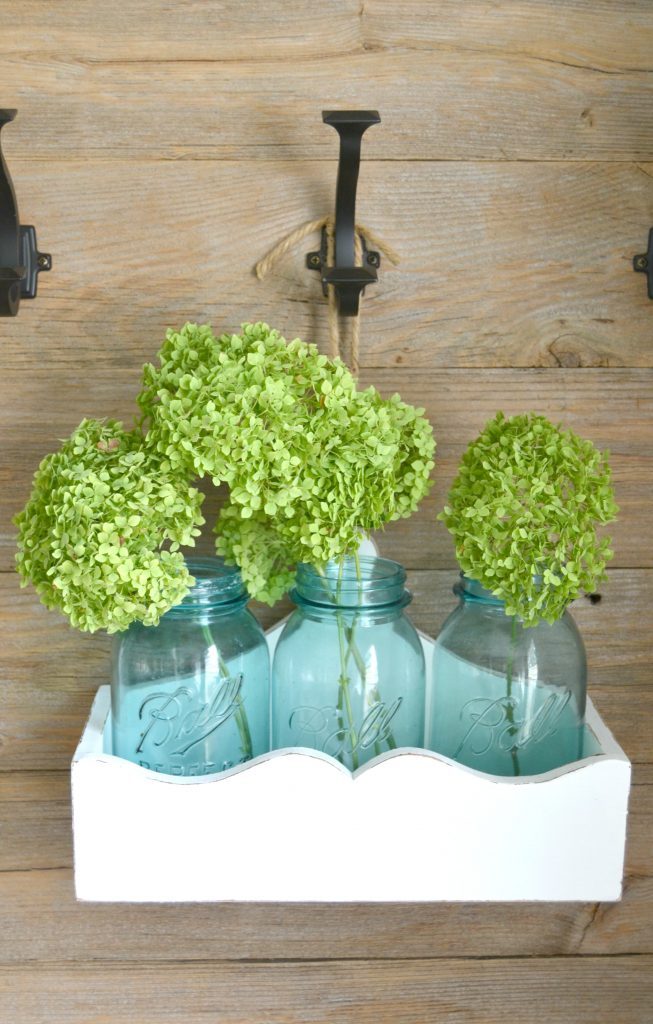 I use jars in my kitchen to store flour, sugar and oatmeal and I also use them in my craft area for buttons, beads and pom-poms. Vintage Mason jars are my favorite because they remind me of an old farmhouse kitchen and they are also functional and pretty. I pick them up whenever I can find them really cheap at yard sales. When I get in my purging moods, I weed out the ones I can part with and then find new ways to use and display the ones I want to keep.
This trinket box was a great piece to display them in. I picked it up at a local thrift store because of its curvy front and the detail on the back. The color on the wood was not my style, but I knew it would only need paint to fit our home better.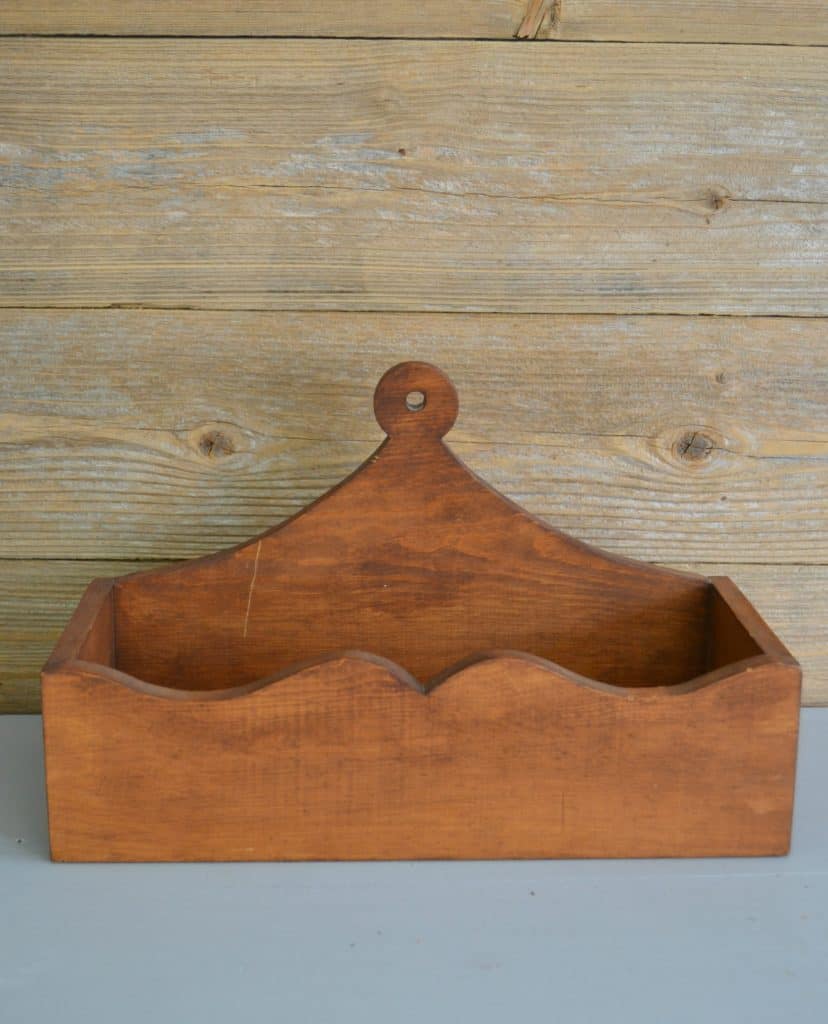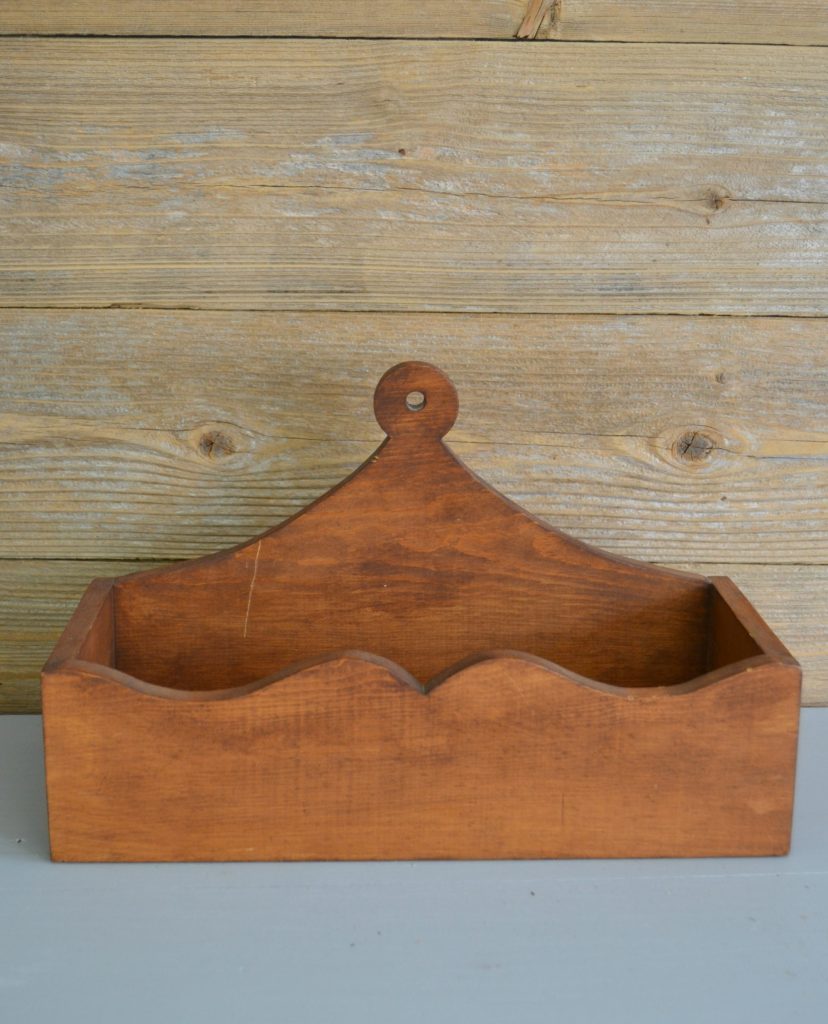 (Affiliate links are used in this post. You can read my disclosure HERE.)
Supplies Used In This Trinket Box Makeover:
"Picket Fence" from Fusion Mineral Paint
That's it!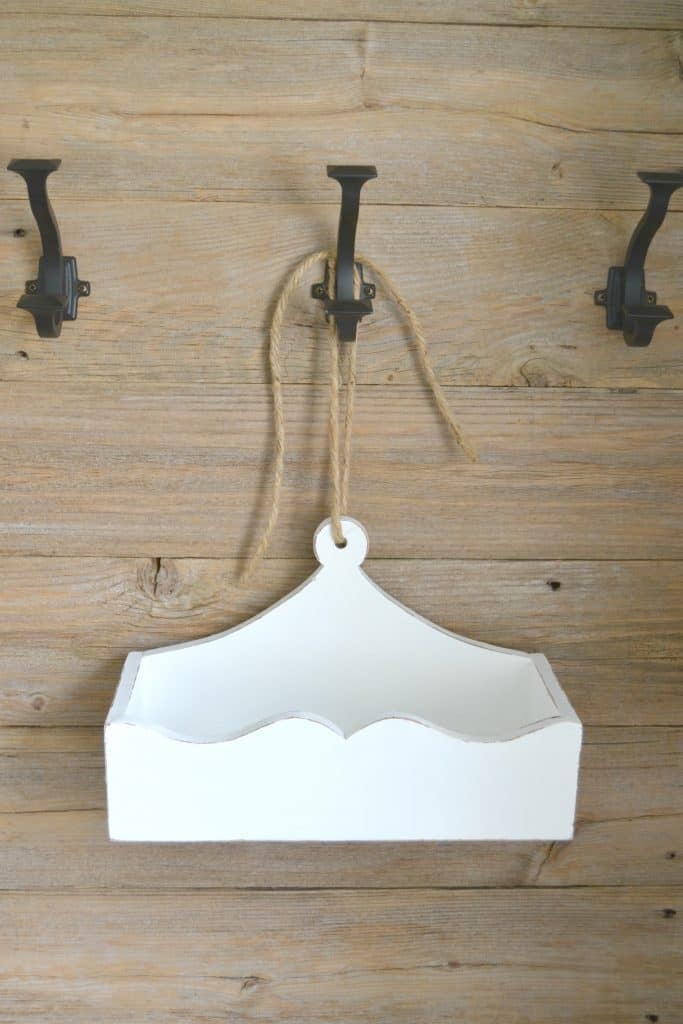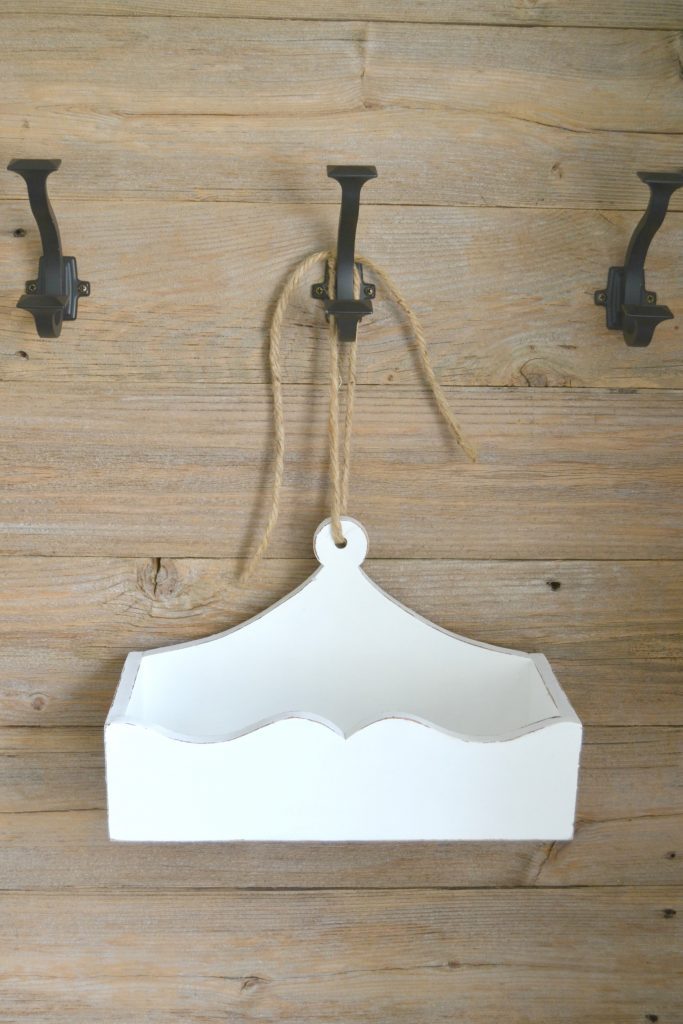 After I put a couple of coats of "Picket Fence" on the trinket box, I used sandpaper to rough up the edges.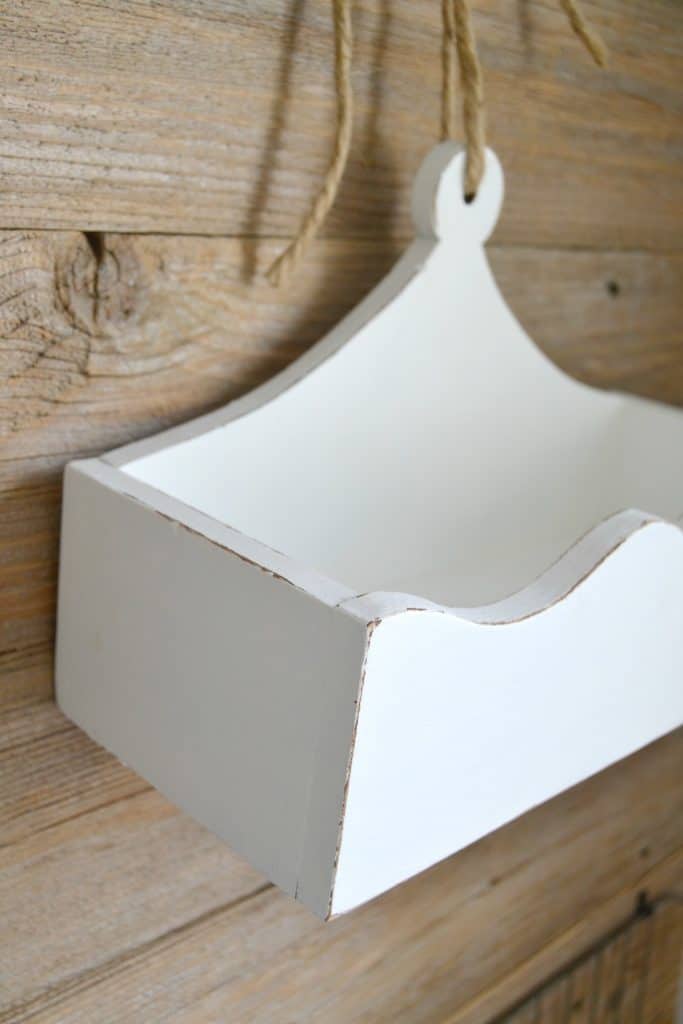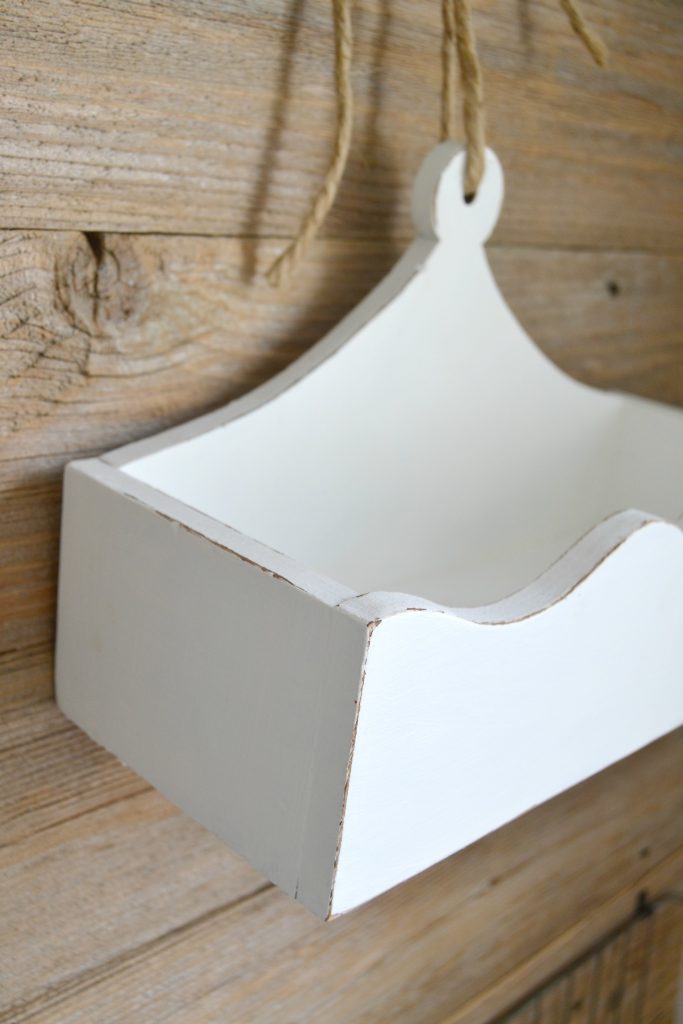 I added some twine to the hole in the back of the trinket box to hang it on the hooks we added to the porch. It won't hang here forever, but it looks so great there now.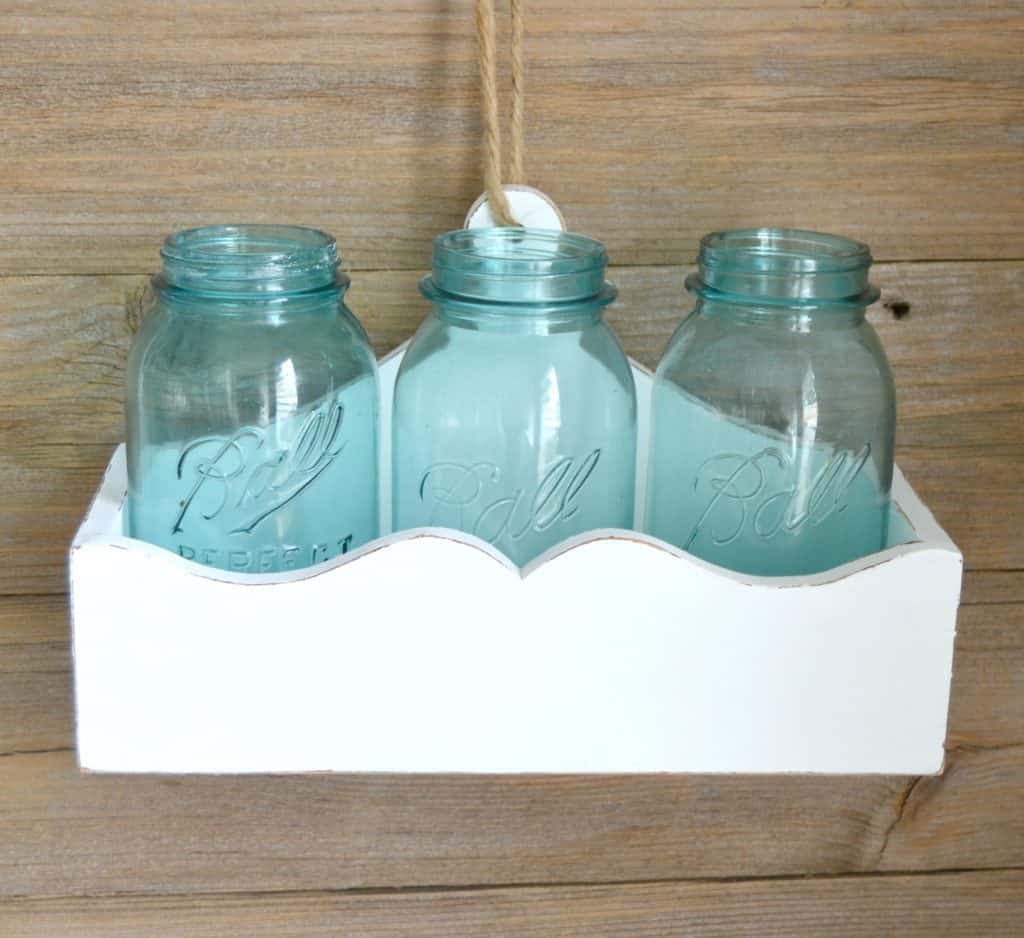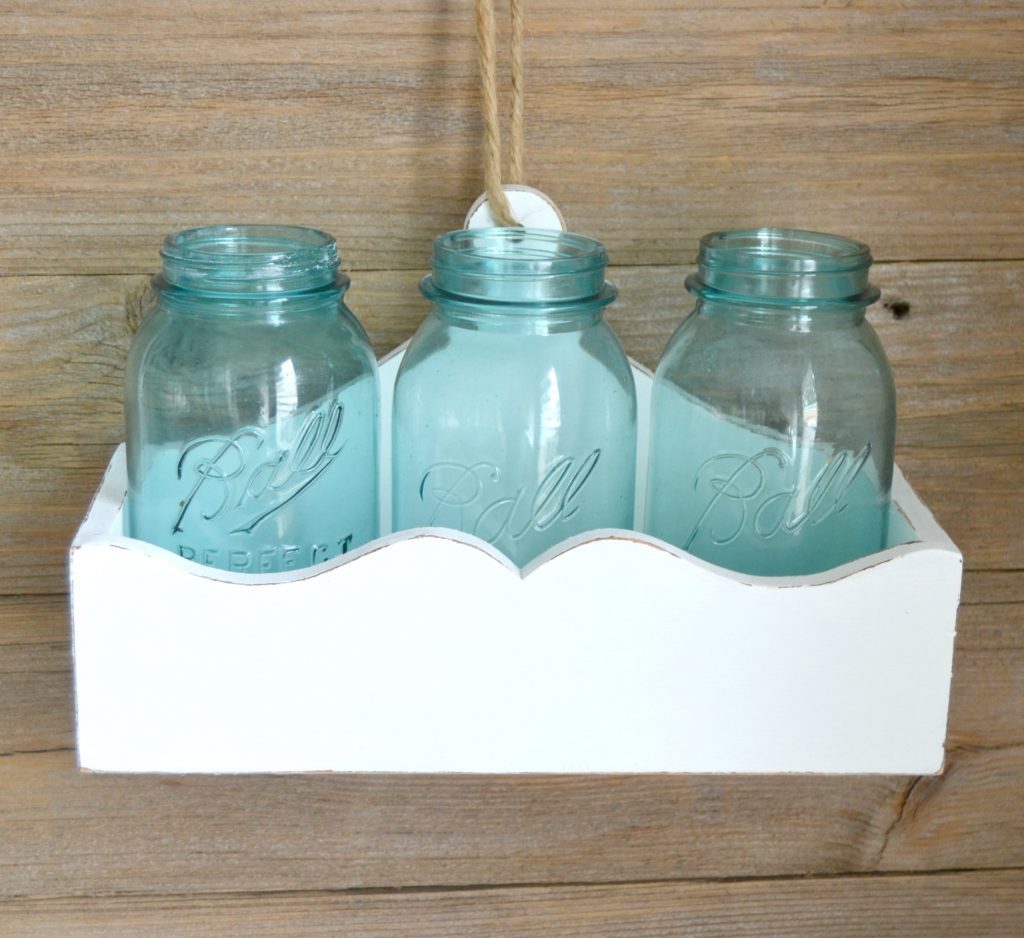 This particular box was the perfect size to hold three Mason jars. The blue jars are so pretty against the white paint.
A few yard clippings later and this thrift store box is a stunning piece in our home.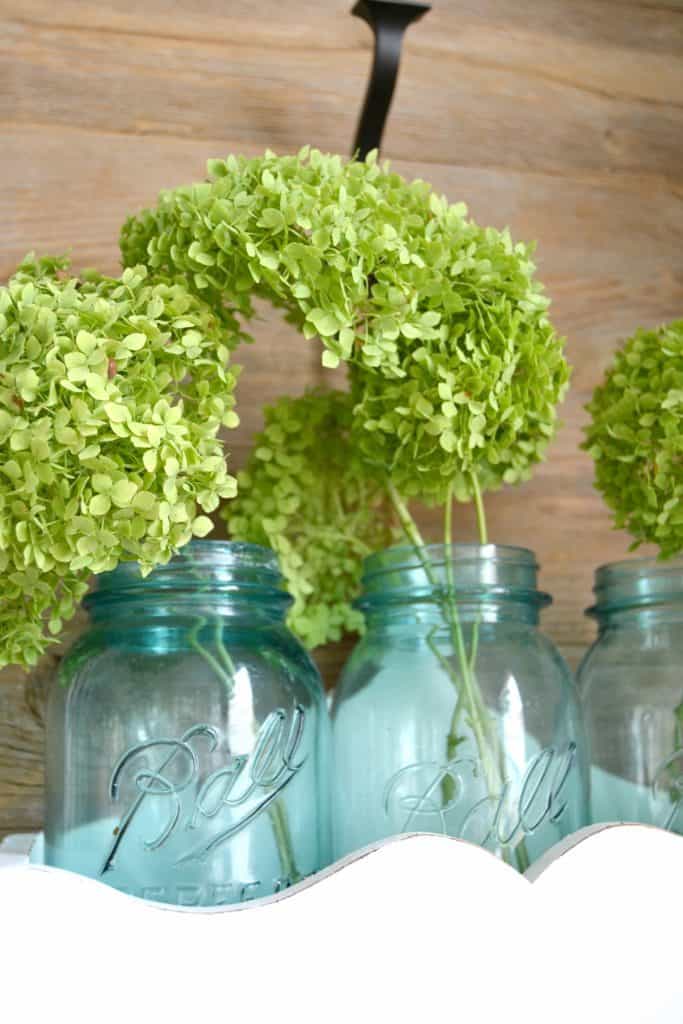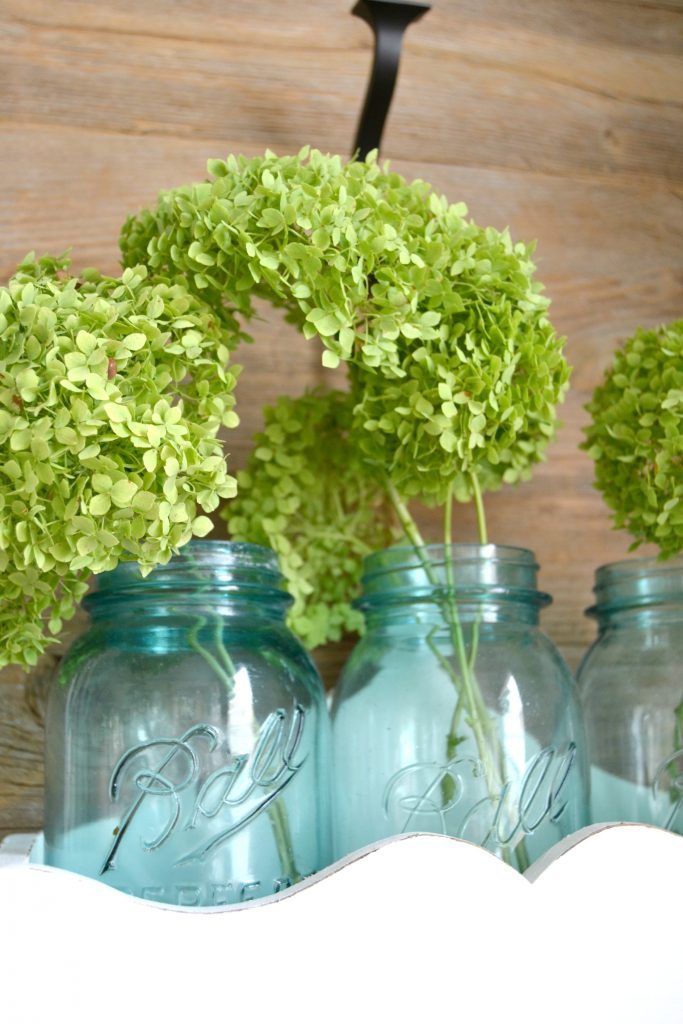 In under thirty minutes and for under $3 spent, I had a new piece to decorate with.
THAT'S WHY I LOVE SHOPPING THRIFT STORES AND YARD SALES!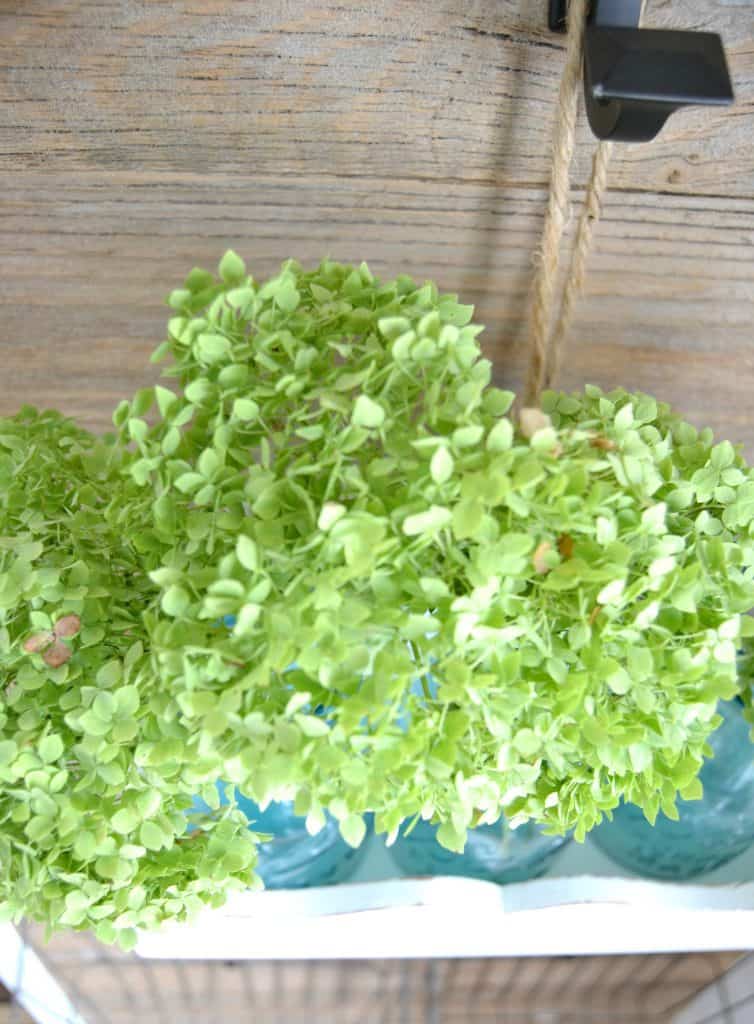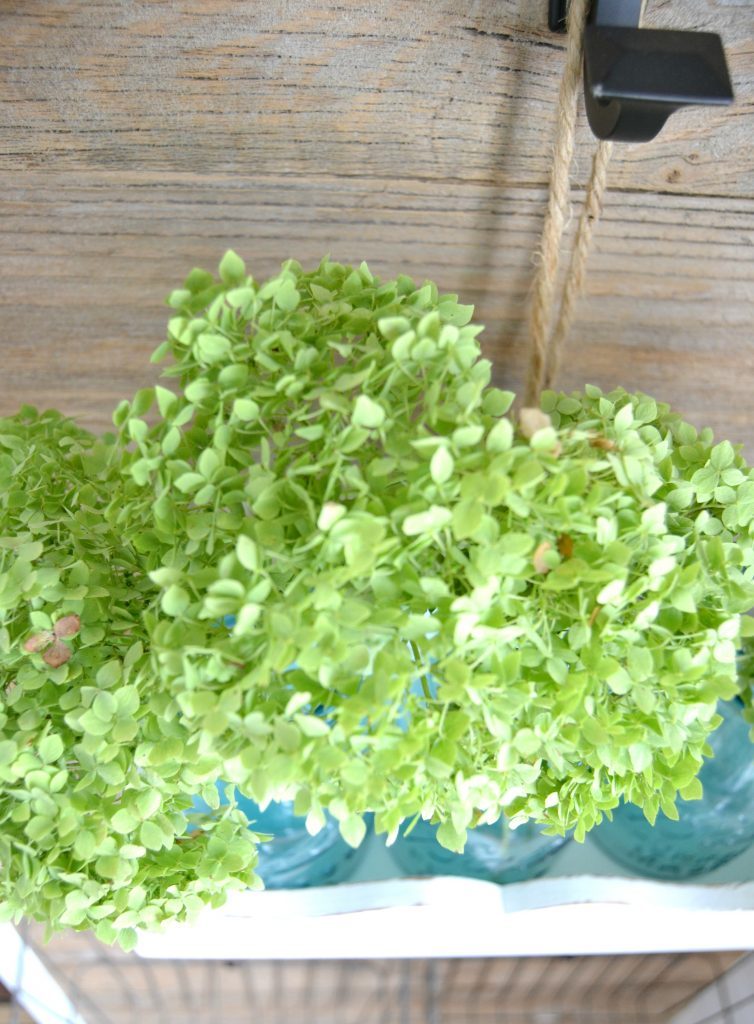 Like I said in my Faux Concrete Pears post and my Grain Bin Organizer post, I love easy DIY projects that don't take a ton of time or money, but still make your home more beautiful. Months ago, I didn't feel like I should share such simple projects, but that is how I decorate our home on a strict budget. Big projects and small ones comes together to make a cohesive look and feel in our home. So, I decided that I will be sharing more "DIY in 30" projects to inspire you to embrace even the littlest projects for your home's decor.
PIN THIS POST!


If you liked this trinket box makeover, you will also love these transformations:
Antique Chest Of Drawers Makeover