This IKEA Hack post was sponsored by Hickory Hardware and Pittsburgh Paints and Stains. All opinions are 100% my own.
I have seen so many IKEA hack projects and I am thrilled to be doing one of my own!
For this project, we were sent the three drawer dresser from IKEA.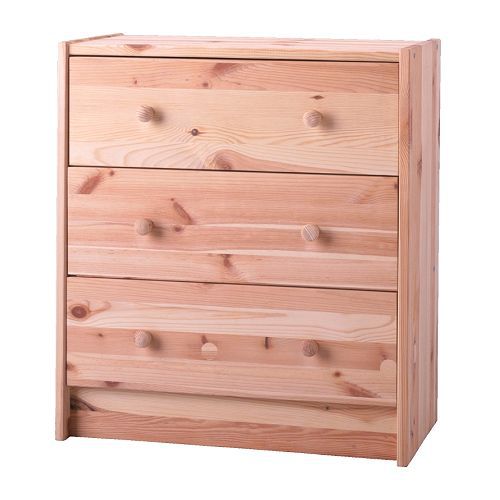 Of course, as soon as I knew about the IKEA Hack challenge, I started thinking of different ways I could repurpose this dresser into something other than what it is intended for. My plans gave me a beautiful and functional Beverage Station that we will use all summer long!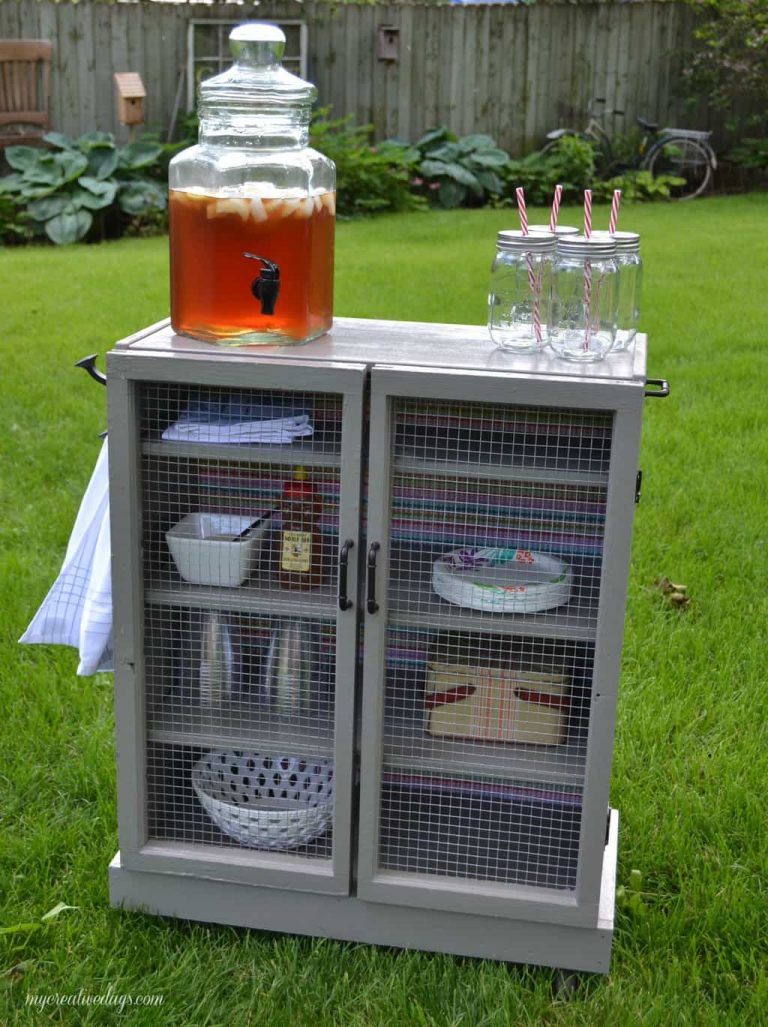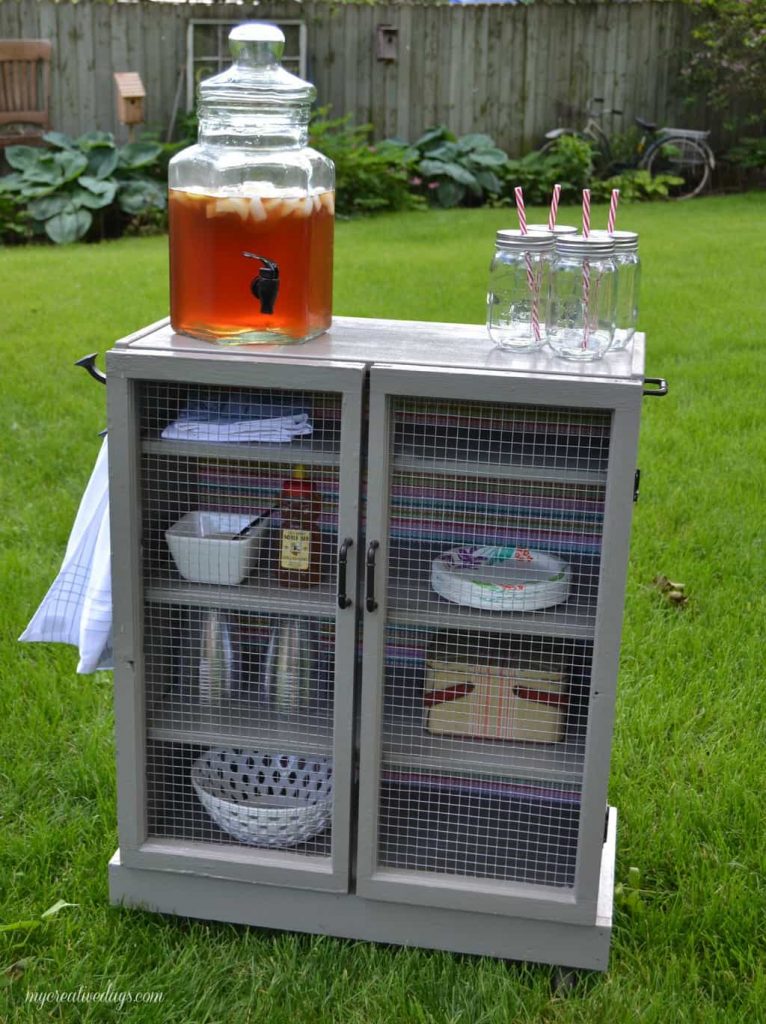 I am a huge ice tea fan and when I started thinking about this project, I thought it would be fun to make a "mobile' station that could hold all of our favorite drinks this summer.
To start the Beverage Station, we put most of the dresser together.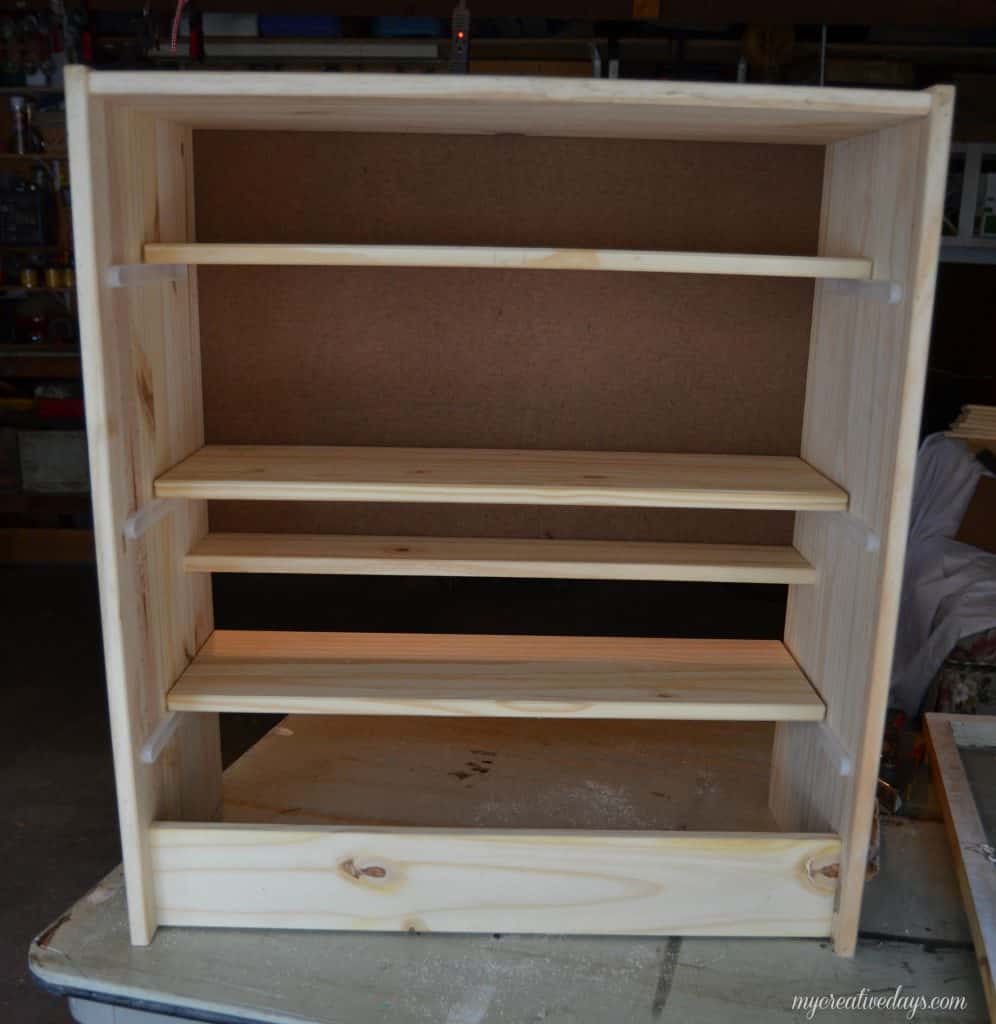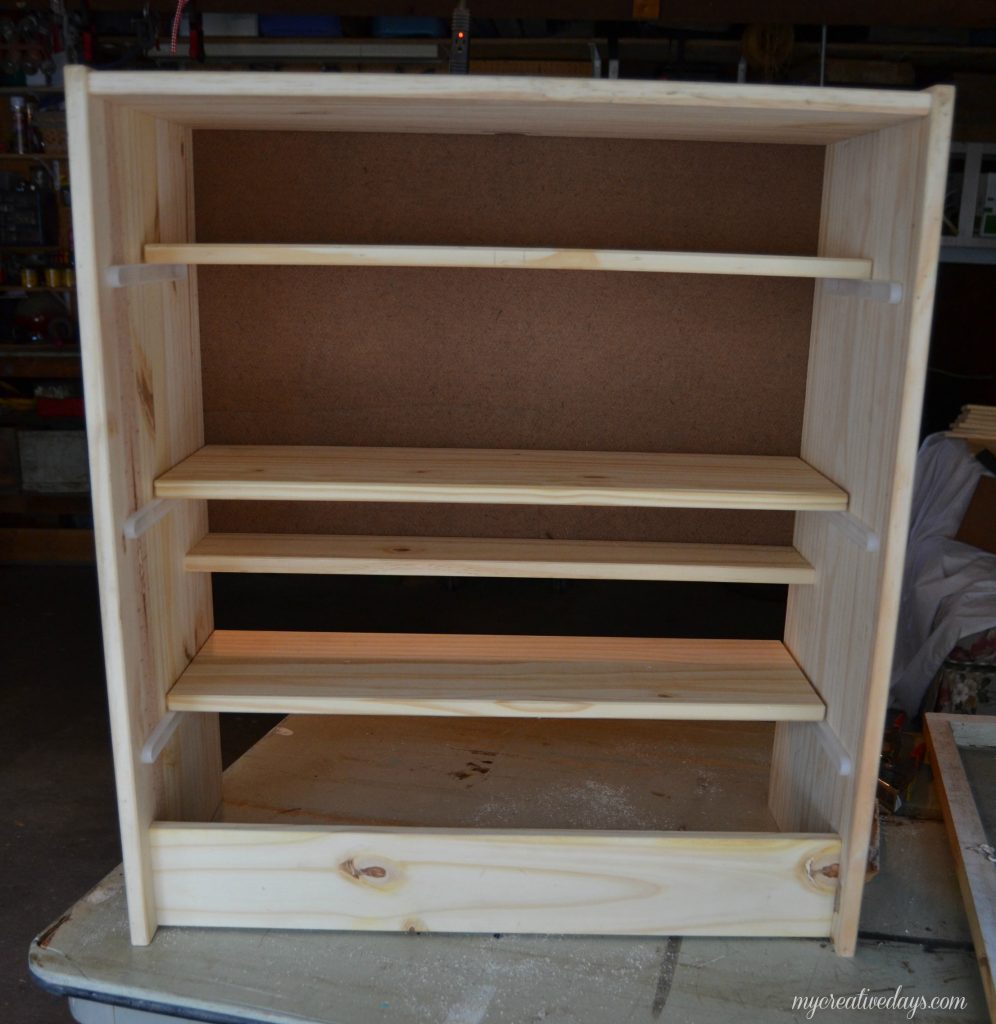 As I was playing around with the design, I decided to repurpose the dresser's drawer fronts as the shelves of the Beverage Station. I had to use the smaller boards (that you see at the base of the dresser in the picture above) to "beef up" the shelves, but with the two pieces together, they fit the shelf brackets perfectly. I nailed them in from the sides to make them secure.
For the doors of the station, I repurposed two screens we had in the garage. I took the old screens out and stapled a bigger screen onto them.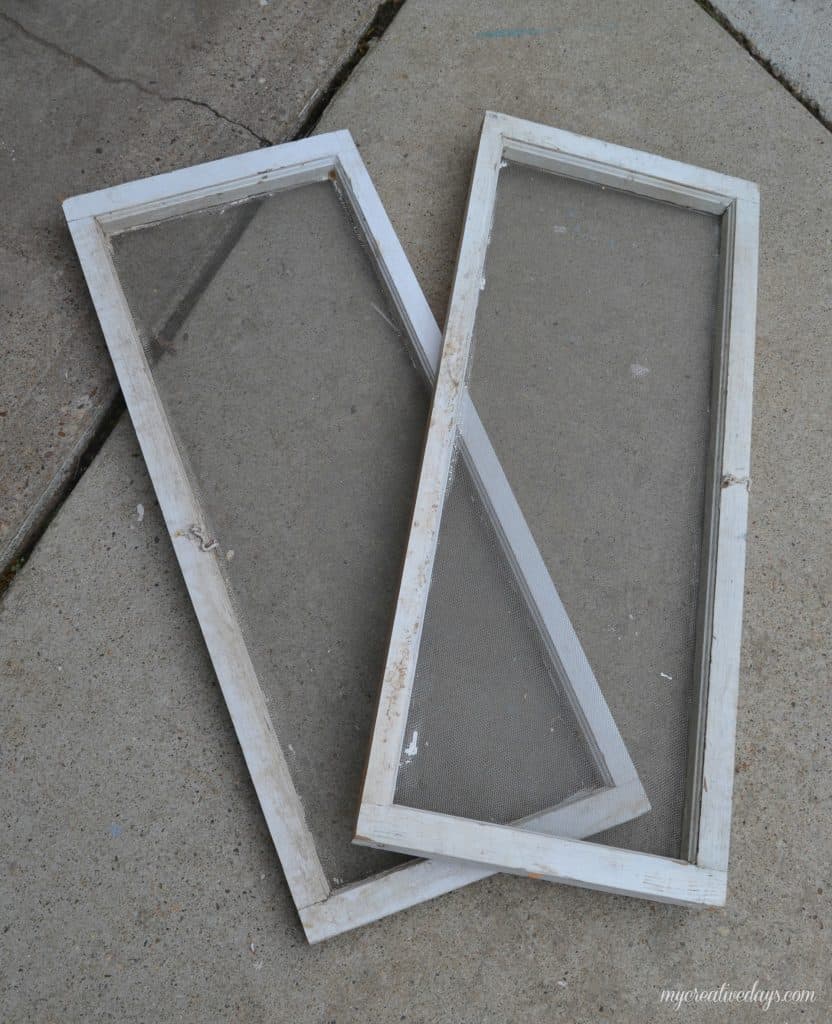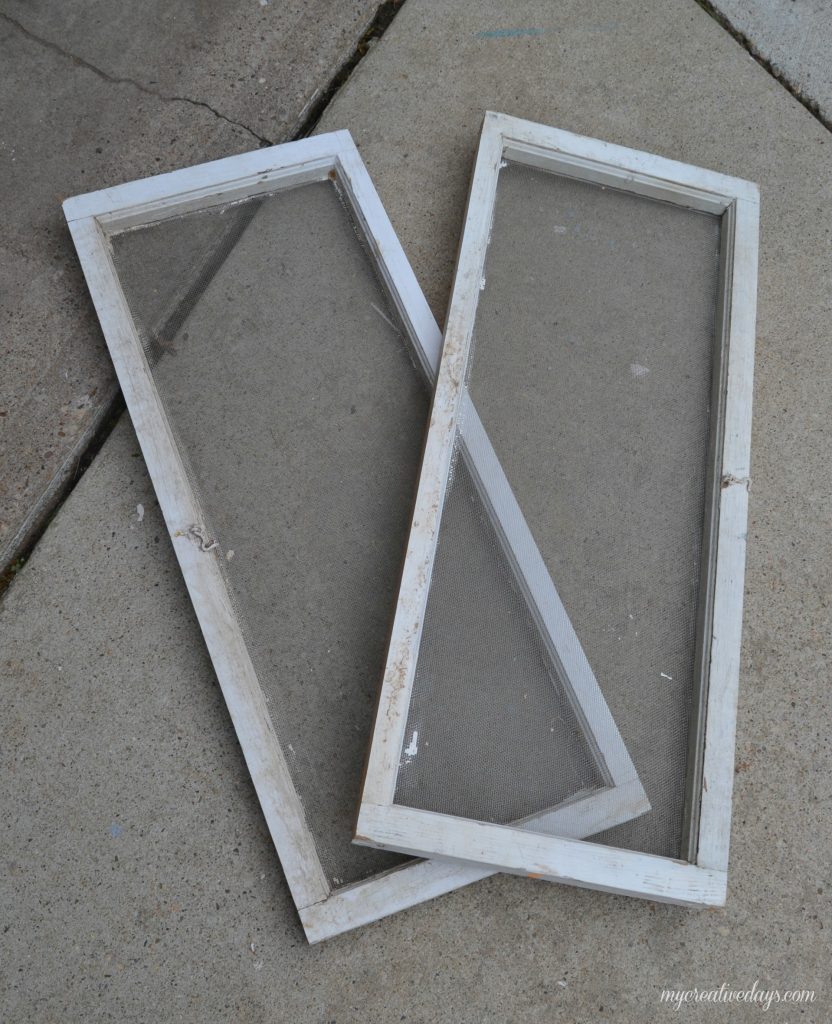 I picked up some 1×3 boards and casters at Menards to use on the base of the station. The 1×3 helped hide the casters on the bottom.
I really wanted this Beverage Station to be mobile and the casters do that easily.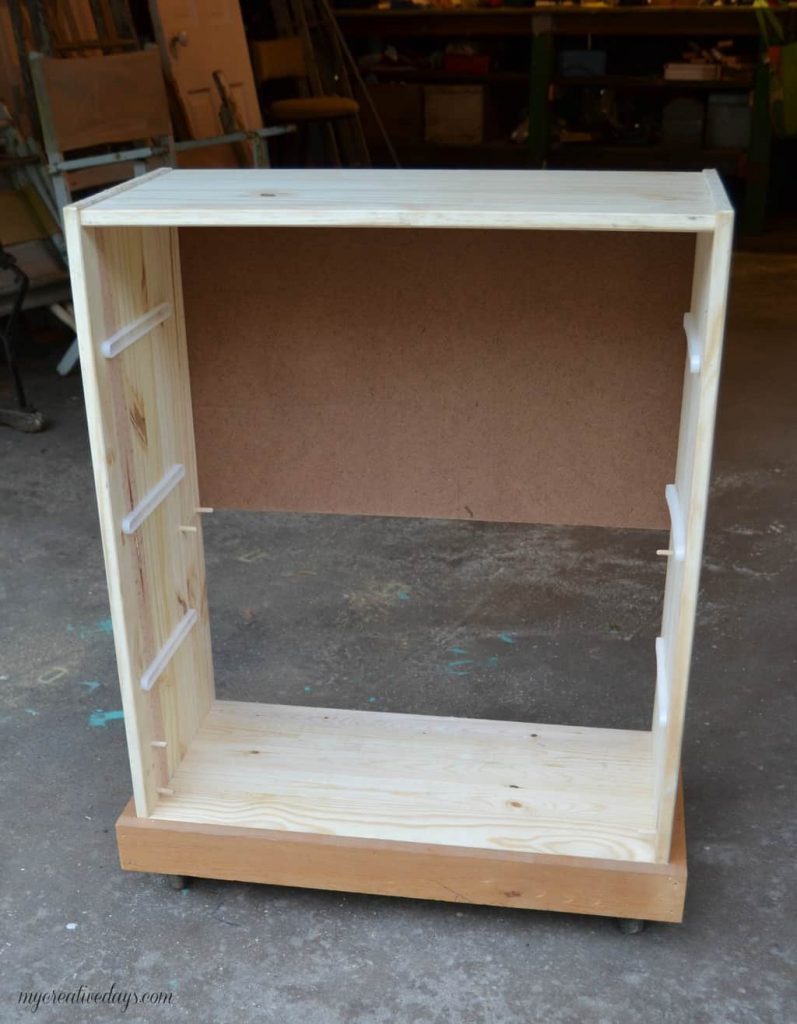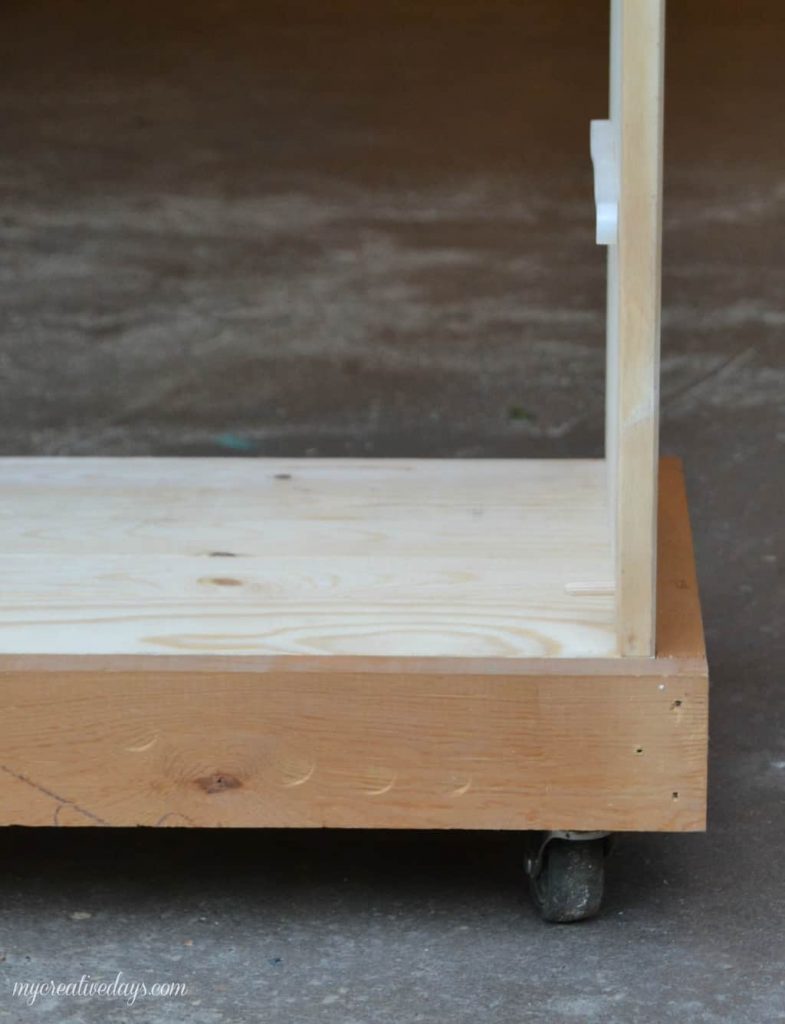 I painted the cart with Pittsburgh's Trim Door and Furniture paint in "Vintage Beige".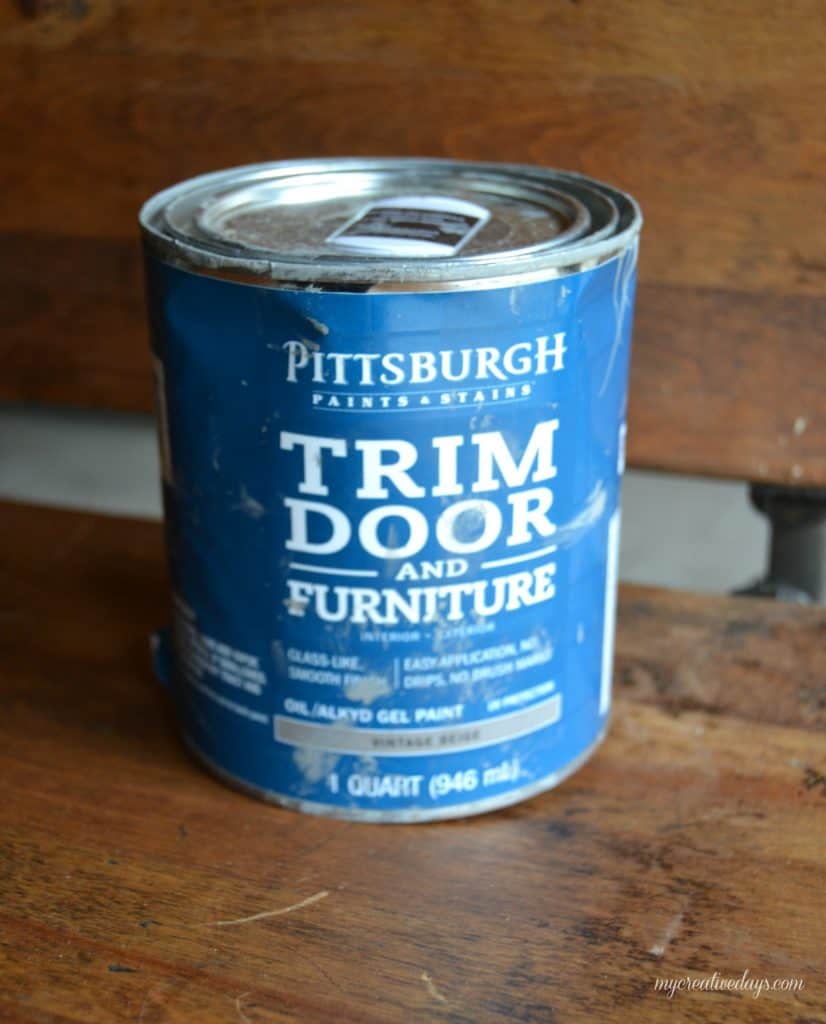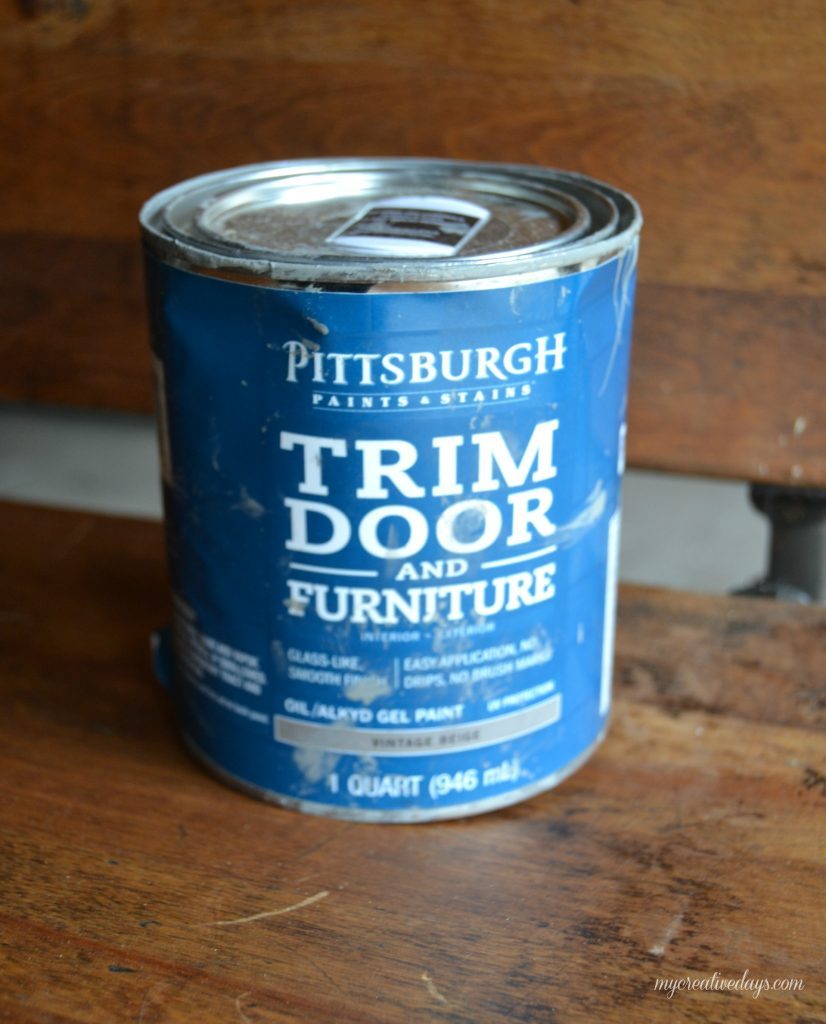 This paint has a different texture than I am used to working with, but it is easy to work with and it really gives a beautiful coat and coverage. It does take a while to dry between coats.
The "Vintage Beige" color is AMAZING.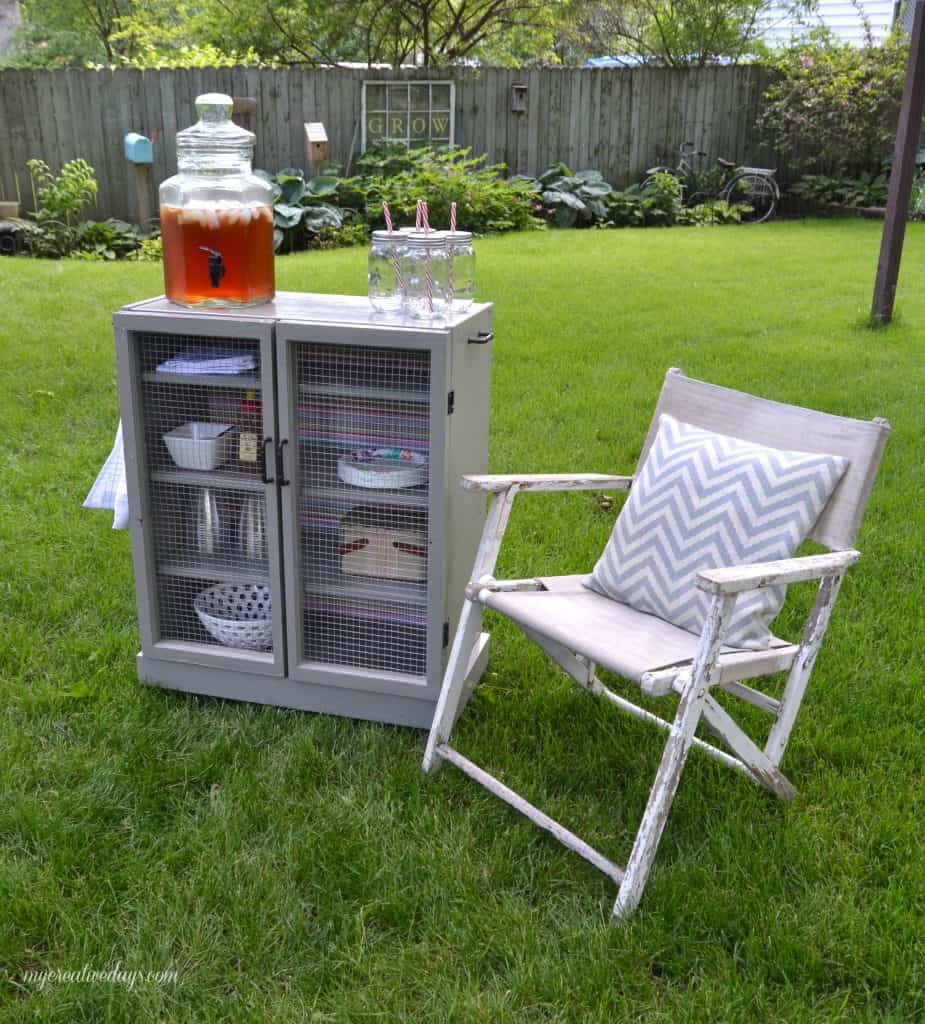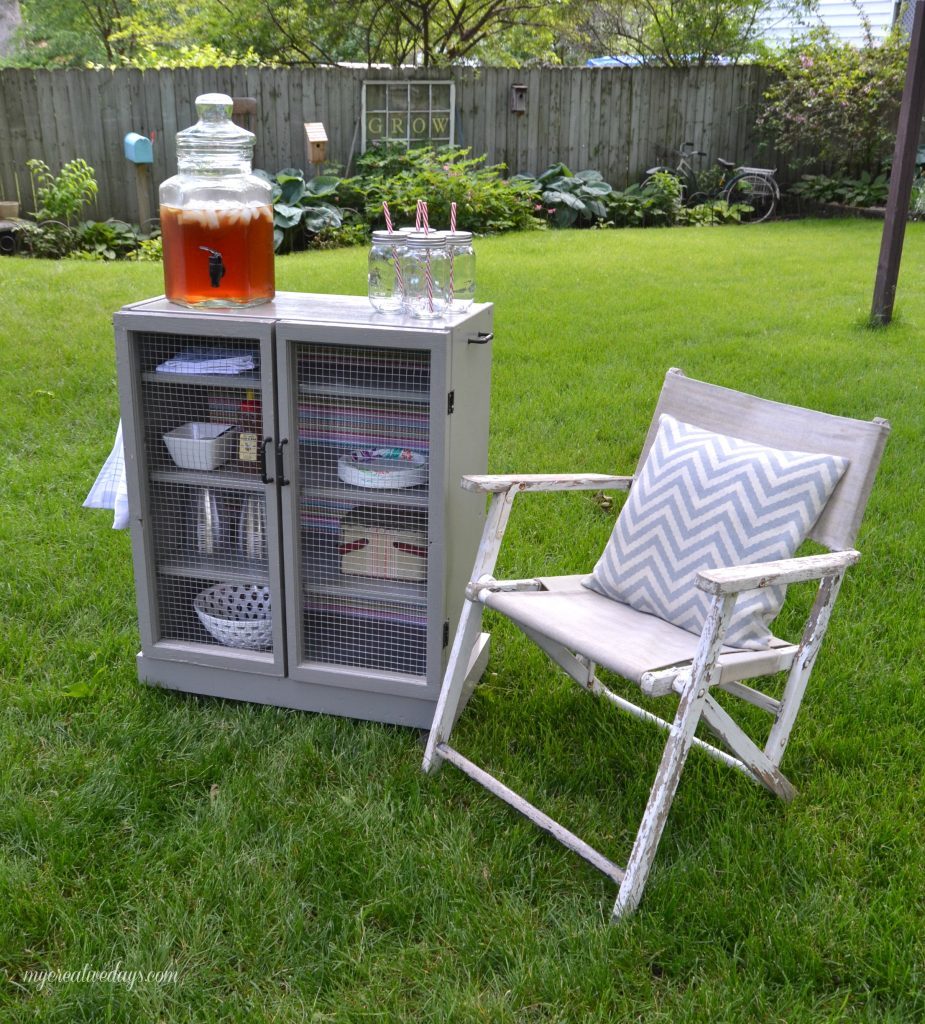 I added a 3 In. Cottage Oil-Rubbed Bronze Cabinet Pull from Hickory Hardware to one side of the station. This is a great handle to hang on to when moving the station.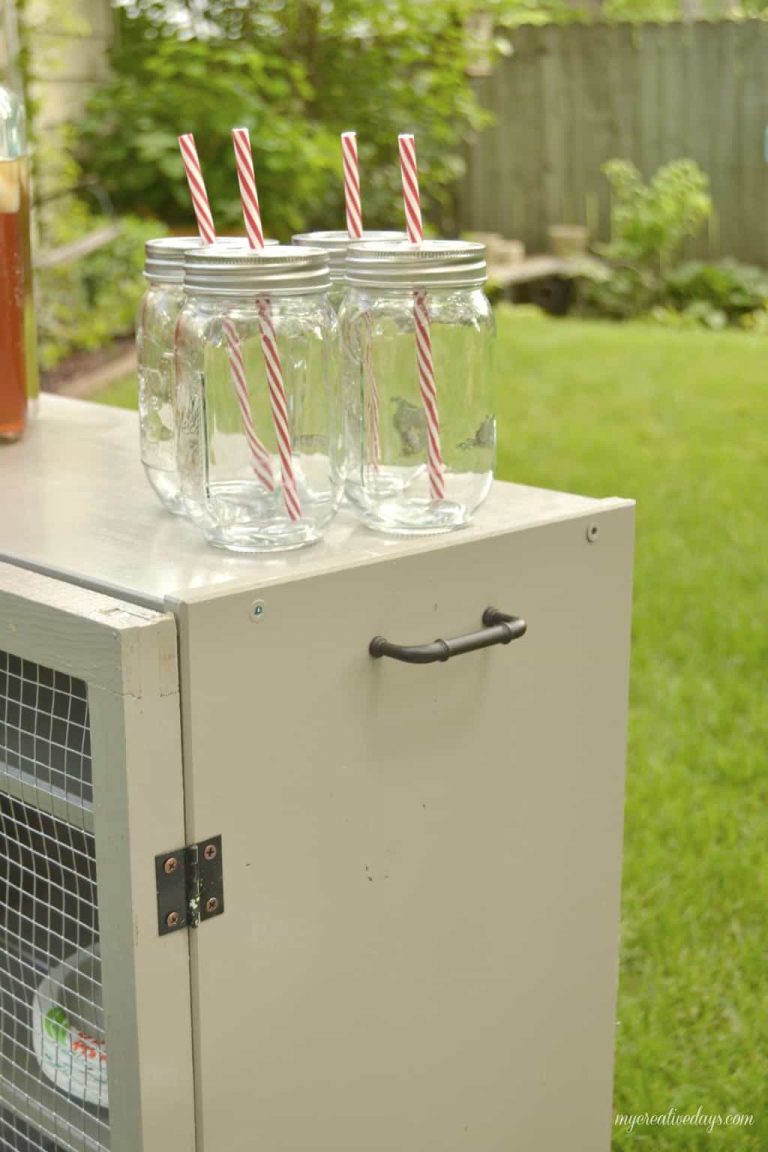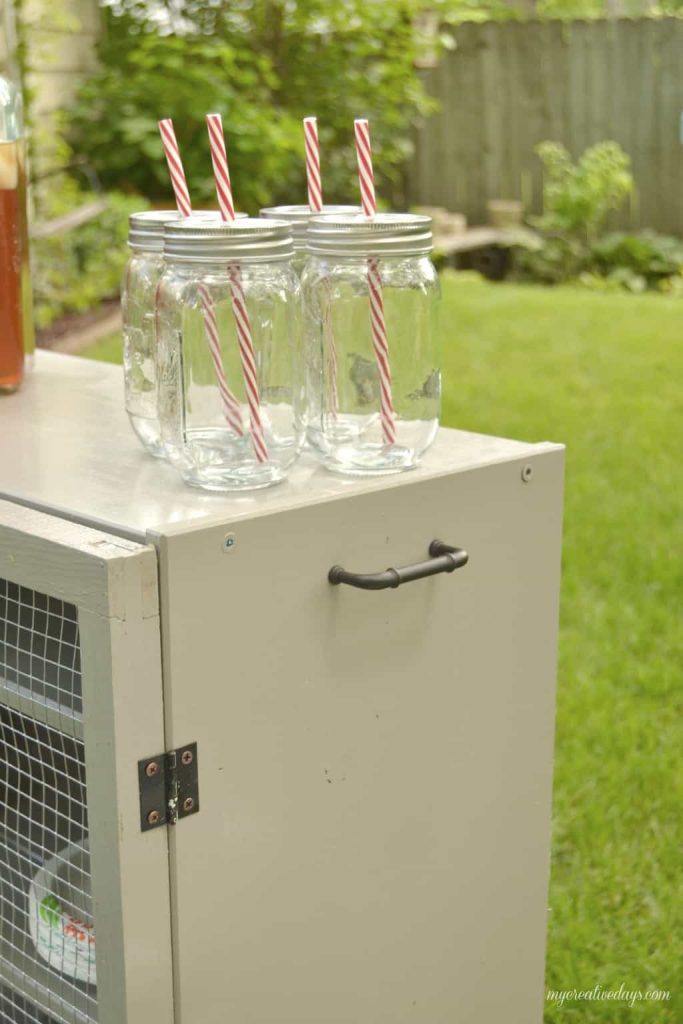 I added a 5 In. Bungalow Oil-Rubbed Bronze Hook from Hickory Hardware to the other side for a towel.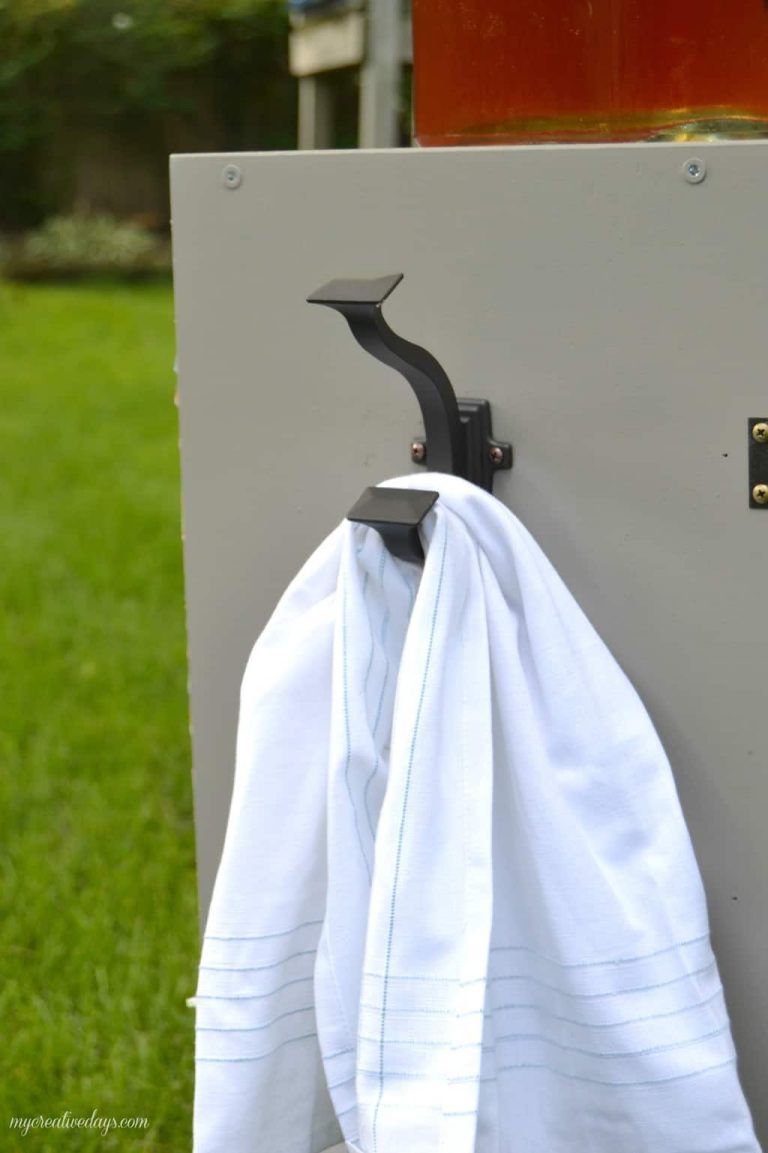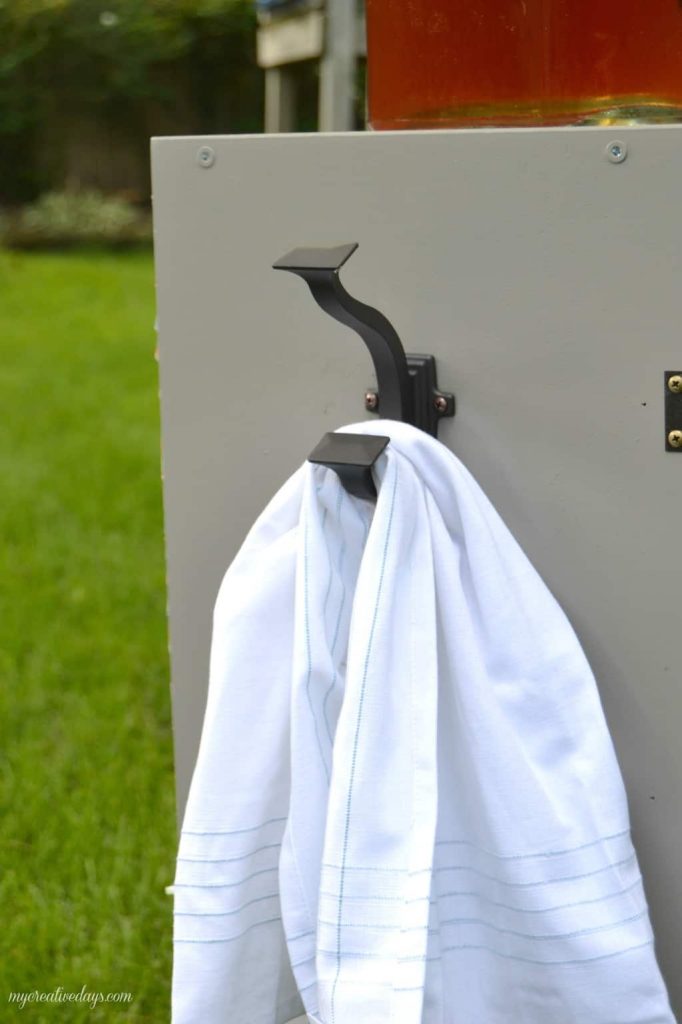 I also added two of the 3 In. Cottage Oil-Rubbed Bronze Cabinet Pulls from Hickory Hardware to the doors.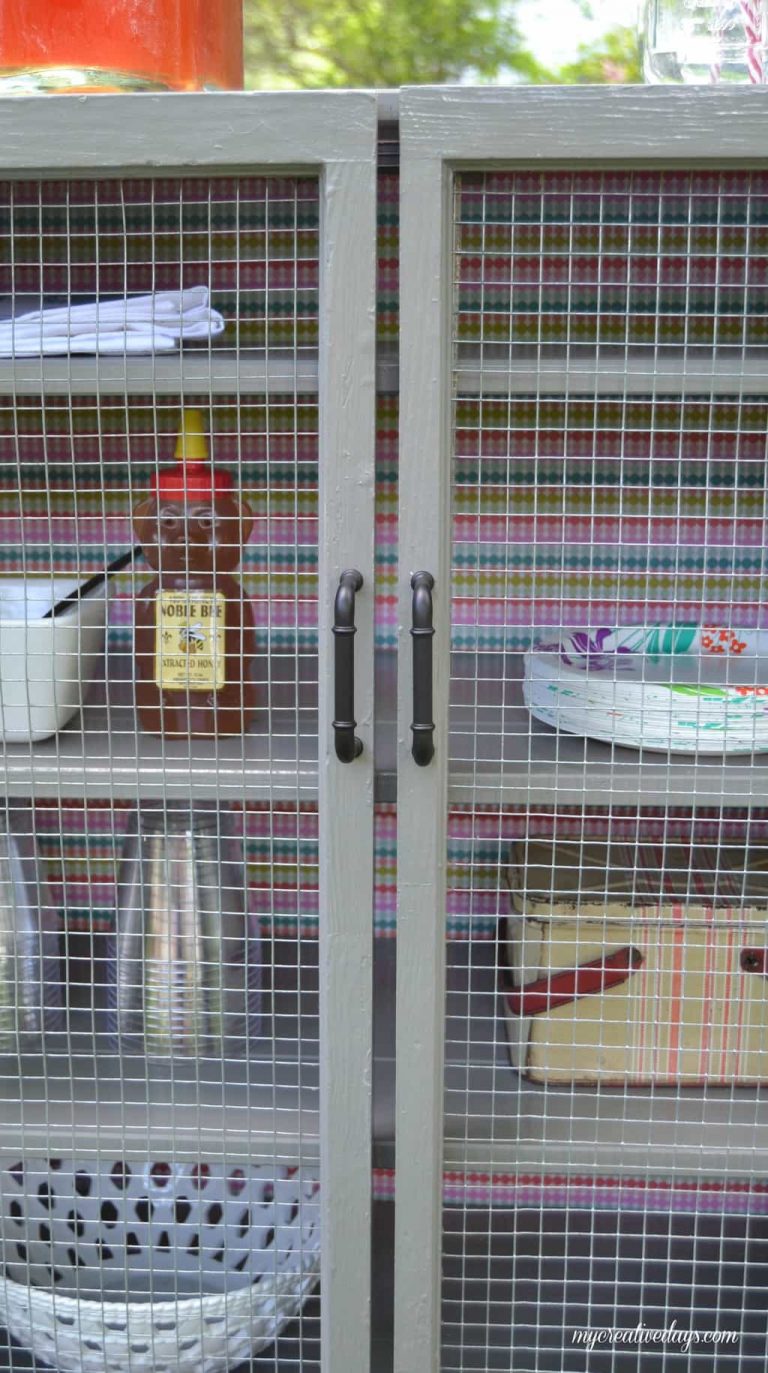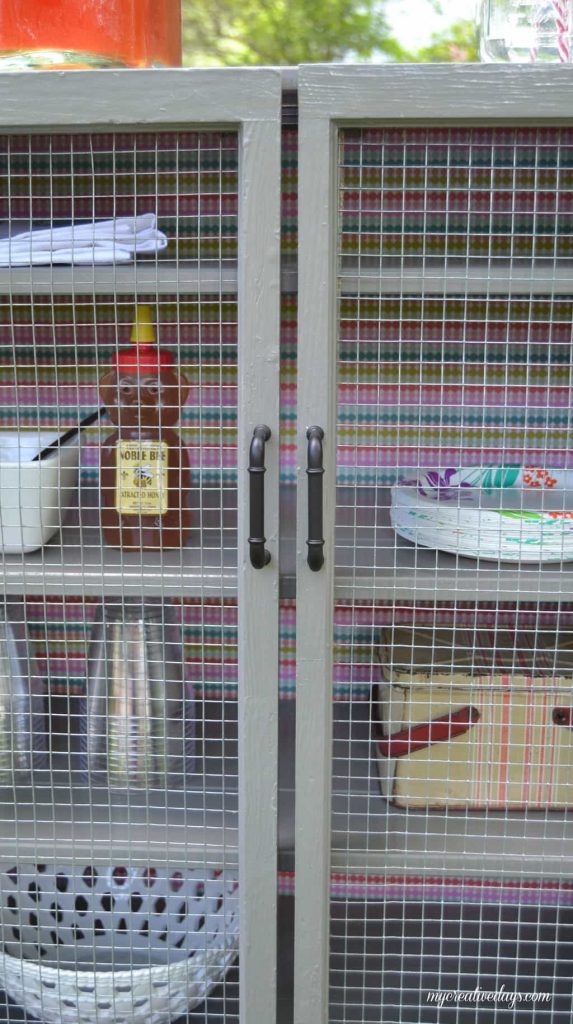 I added some fun color inside by putting paper on the back.
Then, I put a 1-7/8 In. Statuary Bronze Double Magnetic Catch from Hickory Hardware inside the doors to keep them shut.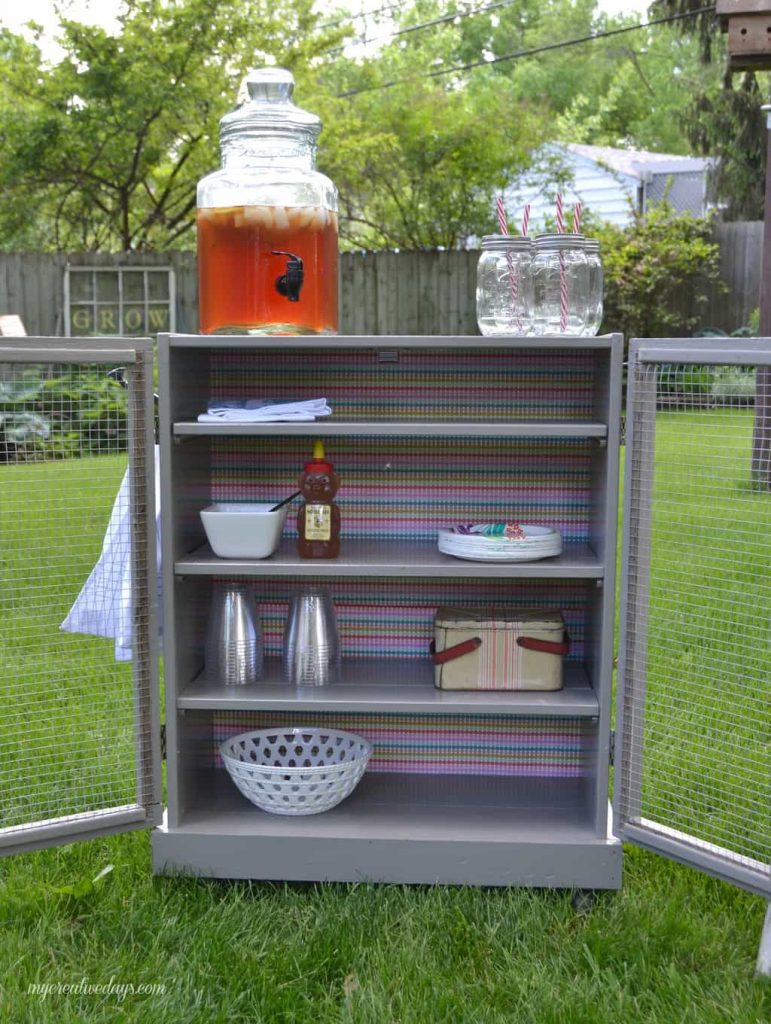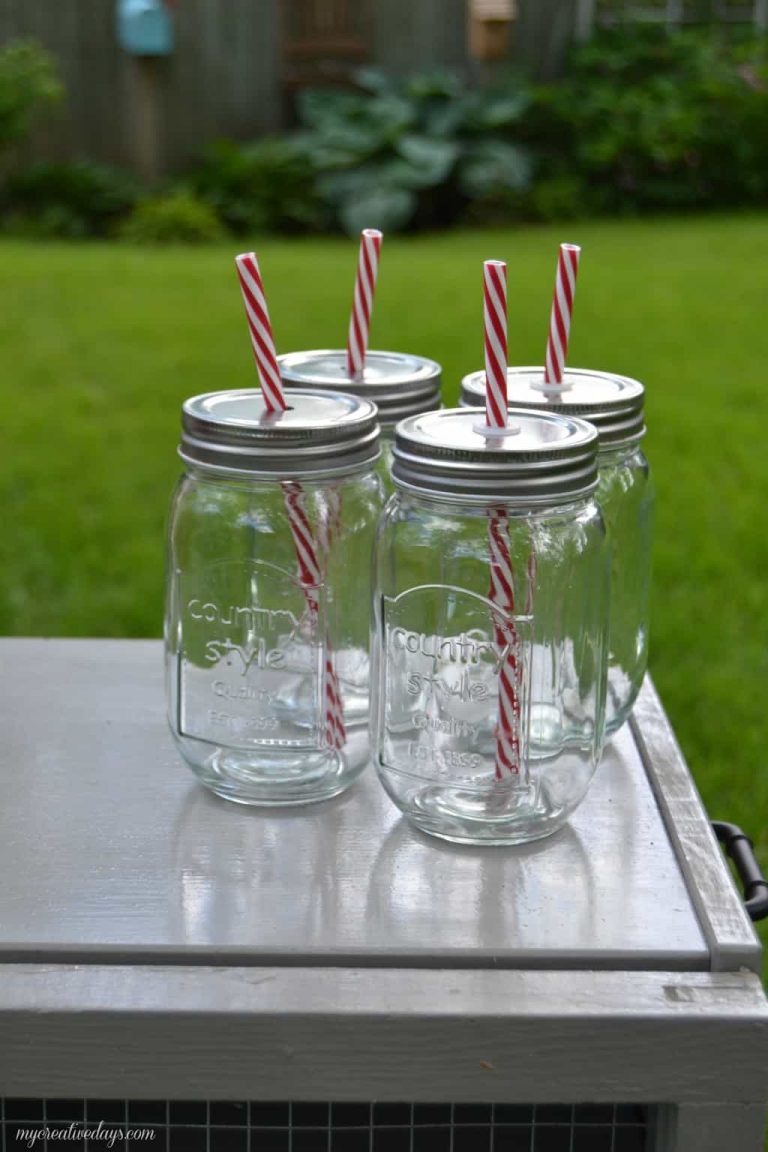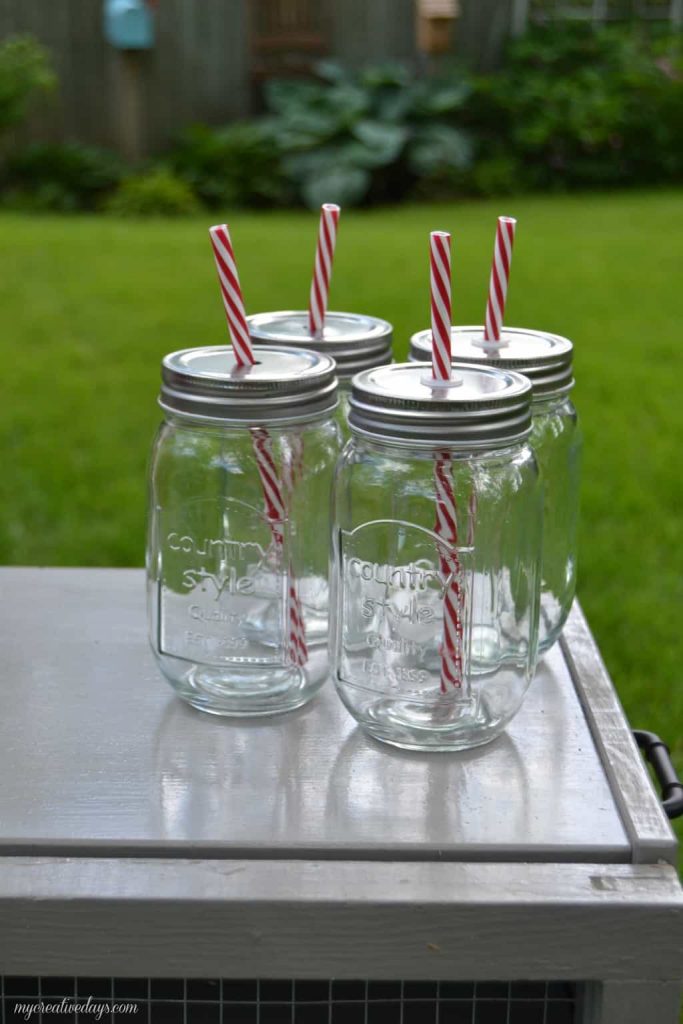 This Beverage Station is perfect! It has tons of storage for all your drink needs and can be used for so many different things (crafts outside, reading time, snacks, parties, smores, etc.).
My first IKEA Hack was a success!
I had so much fun coming up with an idea for this IKEA dresser and now, we have a piece we will use all summer long!
Cheers!
PIN THIS POST!


If you liked this IKEA Hack, you will also enjoy these posts:
Architectural Salvage For The Entry
Repurposed Chairs Become Wall Decor In Entry