This DIY Painted Buffet Makeover was sponsored by Behr. All opinions and the work are my own. 🙂
I have been waiting and waiting to share this post with you! When I received the email that Behr was looking to collaborate on a project, I was beyond excited! Today, I am finally able to share the project. I rescued this buffet at one of the first yard sales I stopped at earlier this spring. The owners were moving out of town and needed to get rid of it. They were hoping that someone would buy it and paint it. Not kidding! I told them that was my plan and they were happy to send it home with me. They had had it in their dining room for years and it had some wear and tear on it and just needed a little paint love to make it pretty again.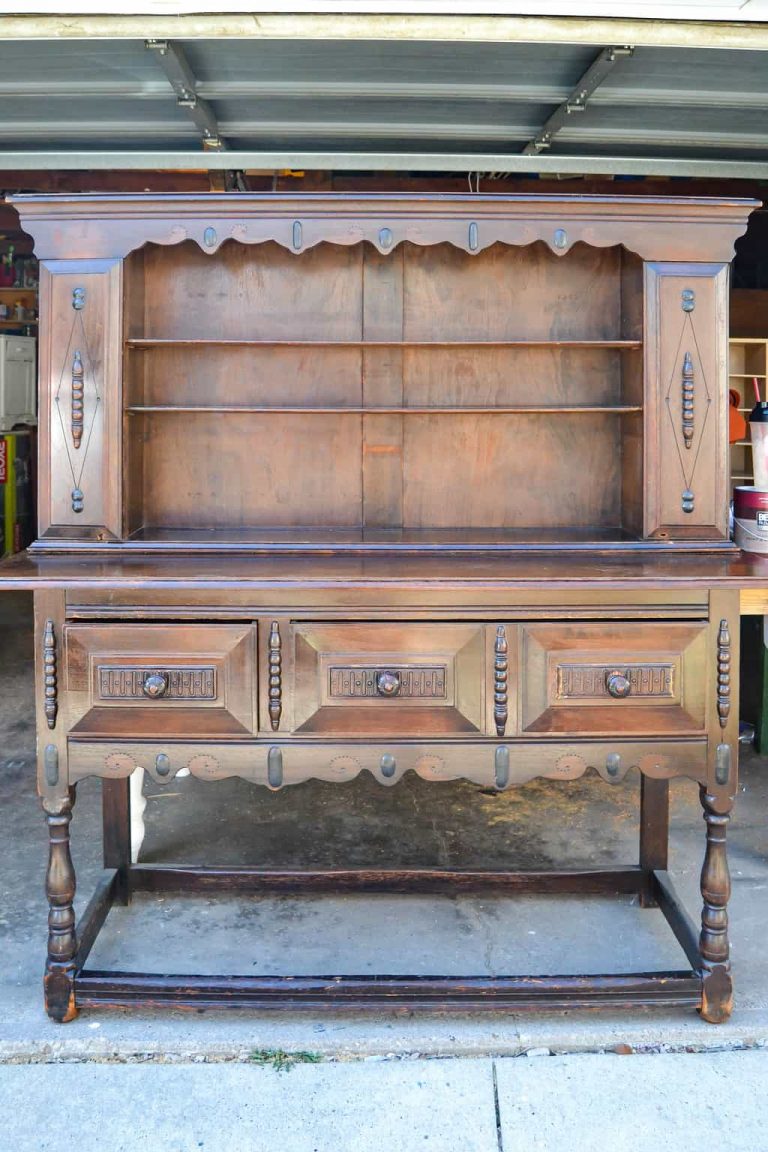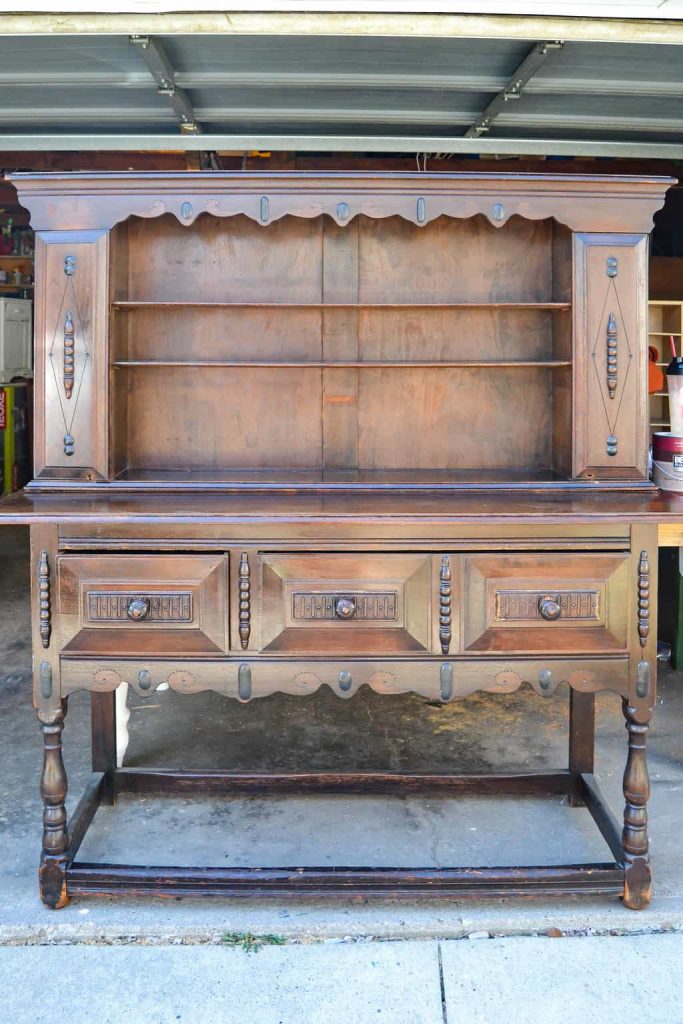 What do you think of it? Would you have rescued it? I saw the potential it had and couldn't wait for it to be my first big furniture makeover this spring. I shared the entire transformation over HERE on Behr.com.
Every time I make something over with paint alone, I want to preach and preach about the impact paint alone can make. If you have pieces in your home that you don't love anymore, paint them. It will change the entire look and feel of the pieces and you will fall in love with them all over again.
I hope you will head over to Behr.com to see the full transformation of this buffet makeover. I promise, it is worth the click.