I am happy to be bringing you some more Christmas inspiration today! This Christmas Ideas Blog Hop has many different holiday ideas to get your holiday season started with a bang! I chose to be a part of the mantel leg of this tour. It is always fun to decorate mantels for different seasons and holidays and today, I am sharing a mantel that hasn't been seen a lot on this blog. A few months ago, I shared my Fall Mantel which is in our living room upstairs. I did decorate that mantel for Christmas, but for this post, I am sharing our family room Easy & Rustic Christmas Mantel.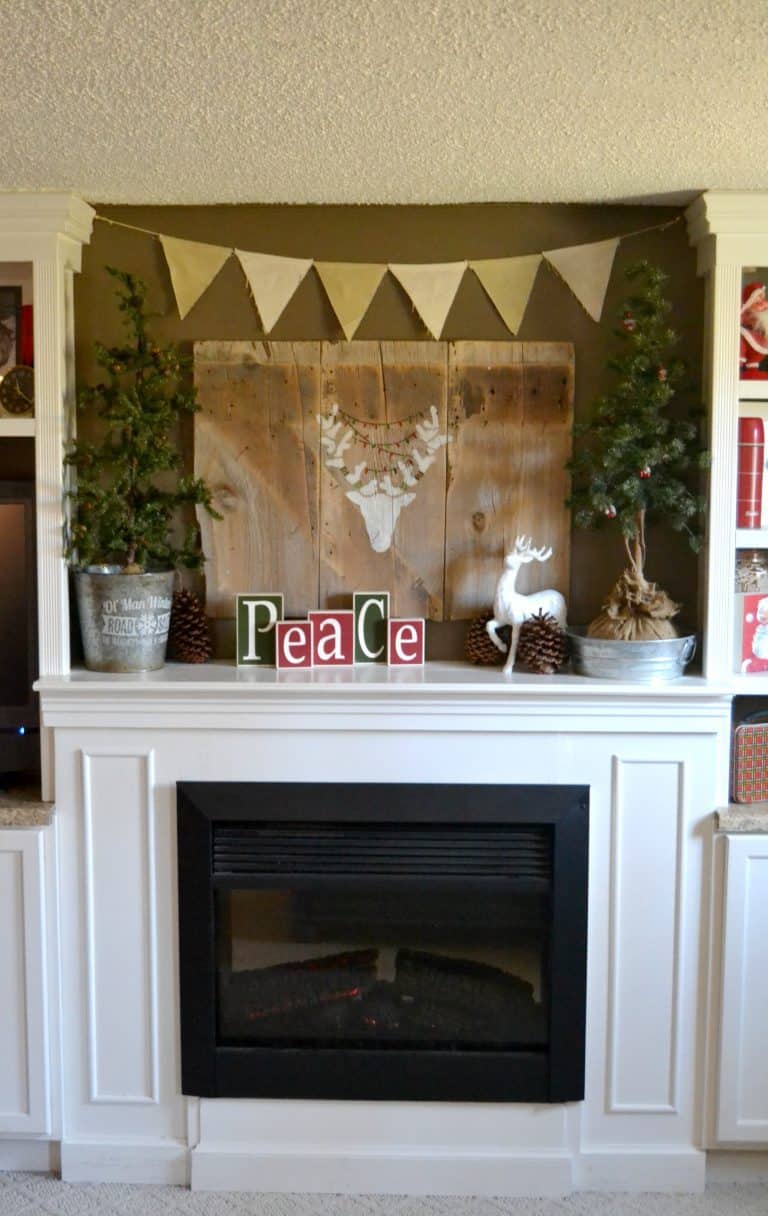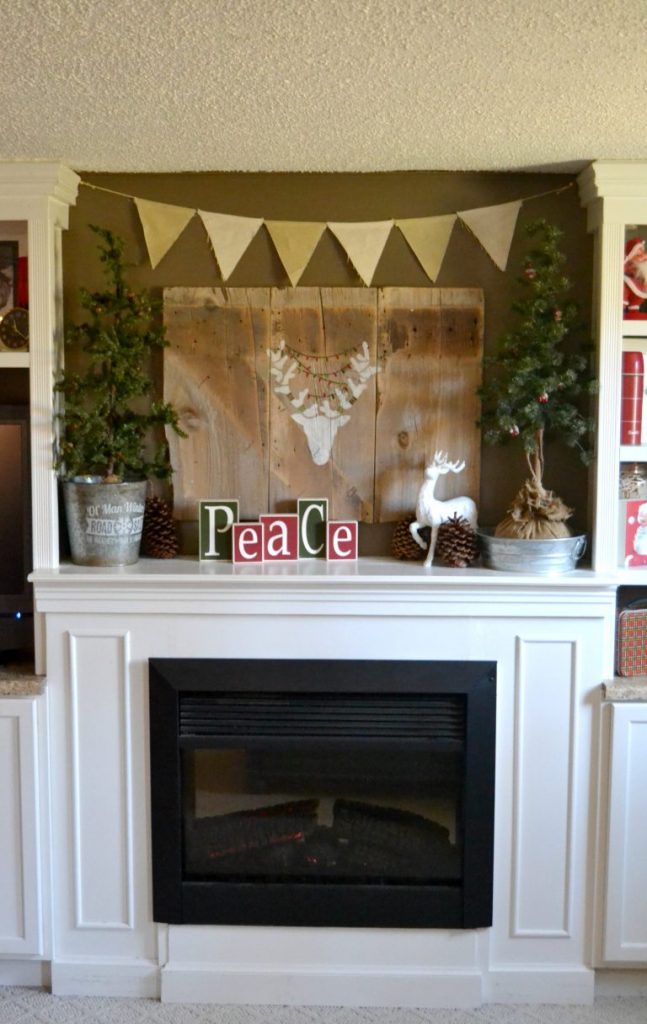 When we bought our home, this room was a dark room full of all the sixties flair of paneled walls and ugly carpet. It is considered a bedroom, but we were not going to use it for that so we made it our family room. The best thing we did was add the built-ins with the electric fireplace. This is our hang-out during the winter.
Unlike our "faux mantel" in our living room upstairs, this is a proper mantel that is so much fun to decorate. This year, I am keeping it simple, rustic and neutral.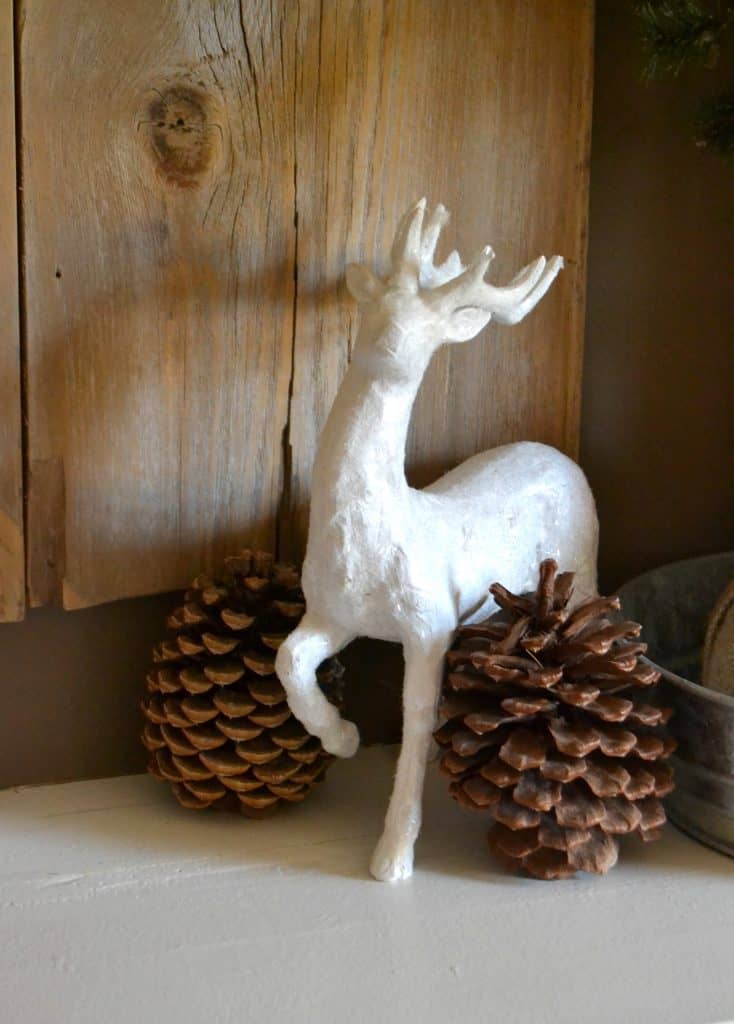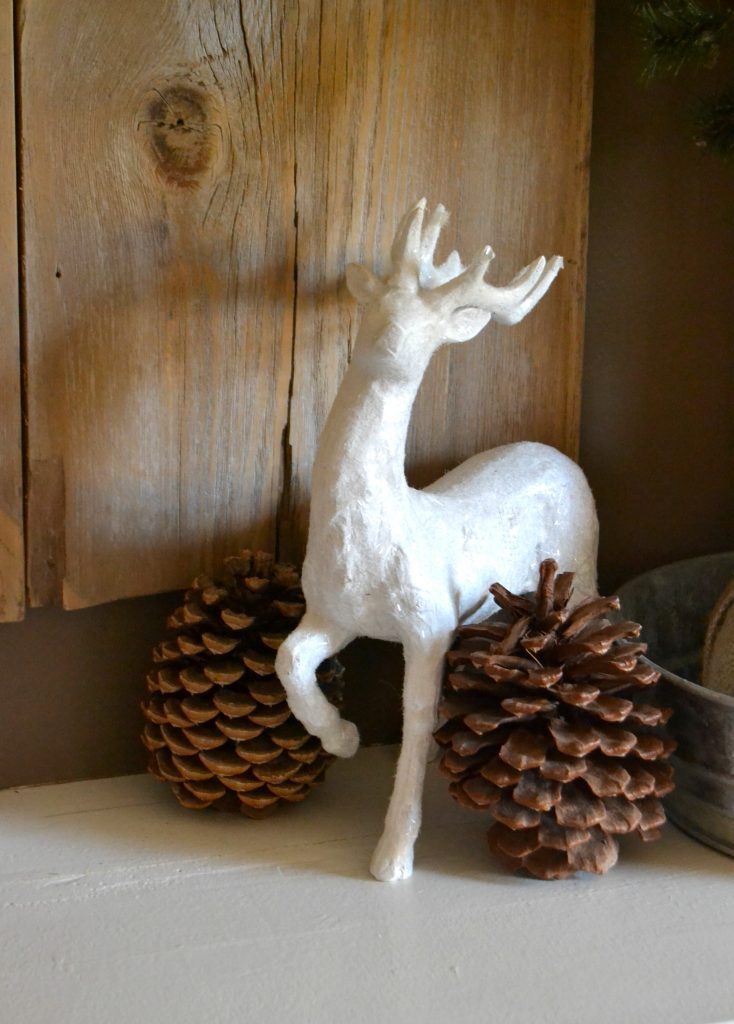 The "Old Man Winter" bucket is still one of my favorite yard sale finds for Christmas.
This year, it made the perfect pot for the small tree to sit in.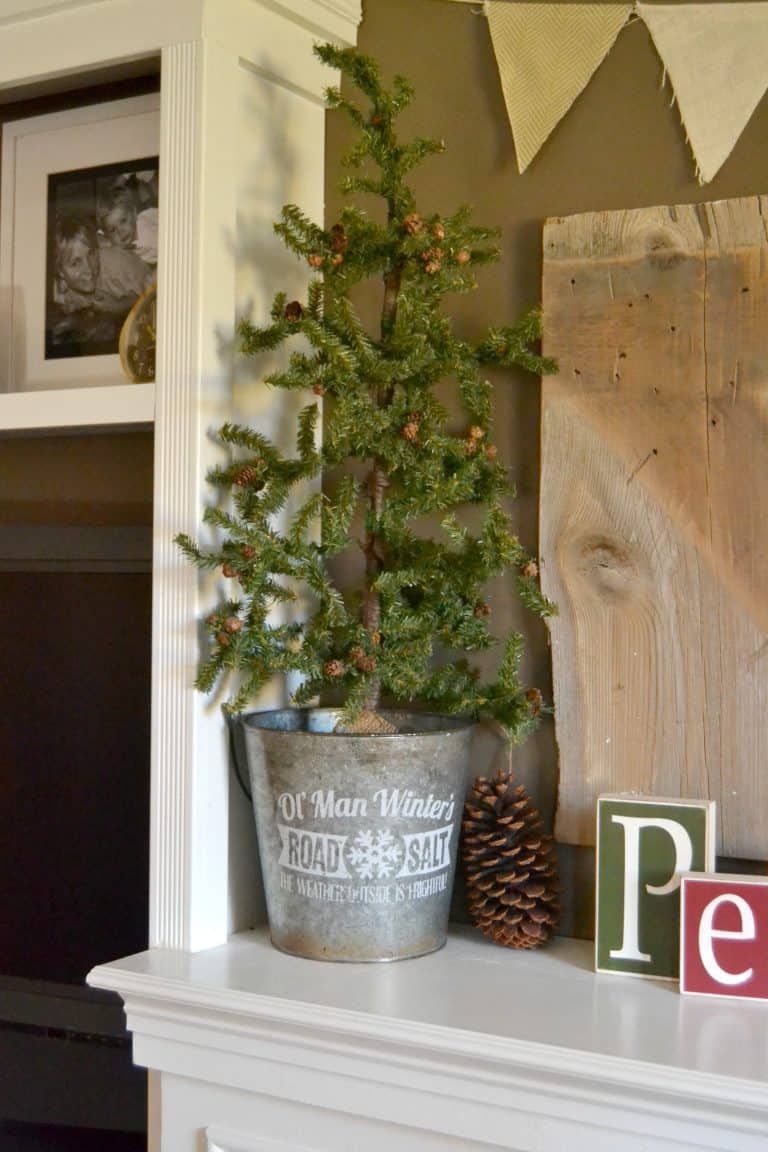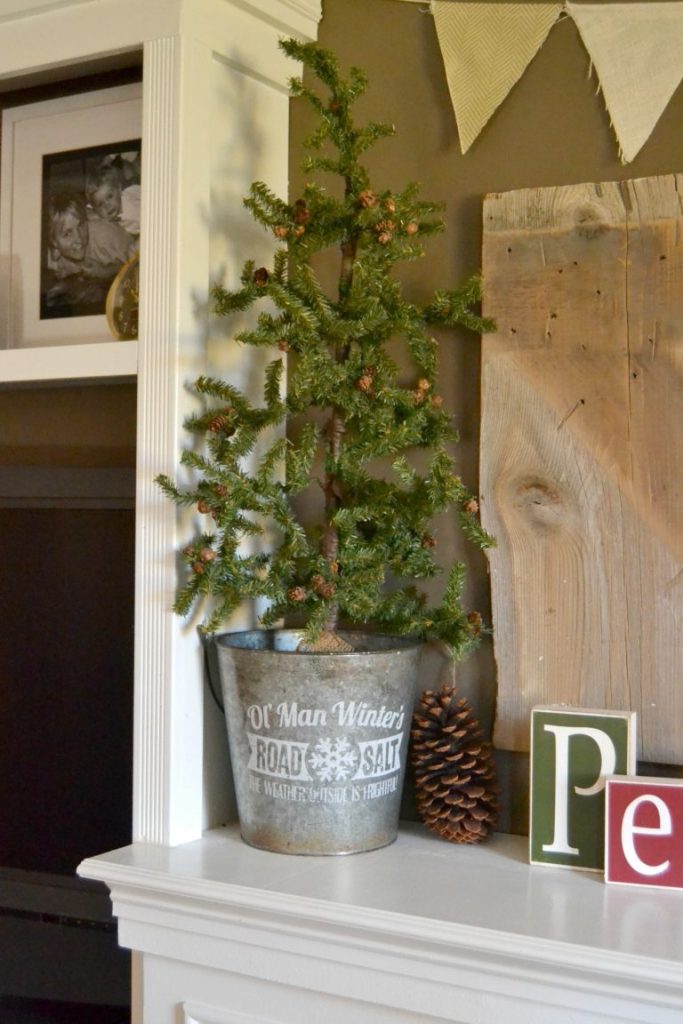 To balance out the other side of the mantel, I put a different galvanized tub under another small tree.
I am great with things not matching, but I do like things to look cohesive.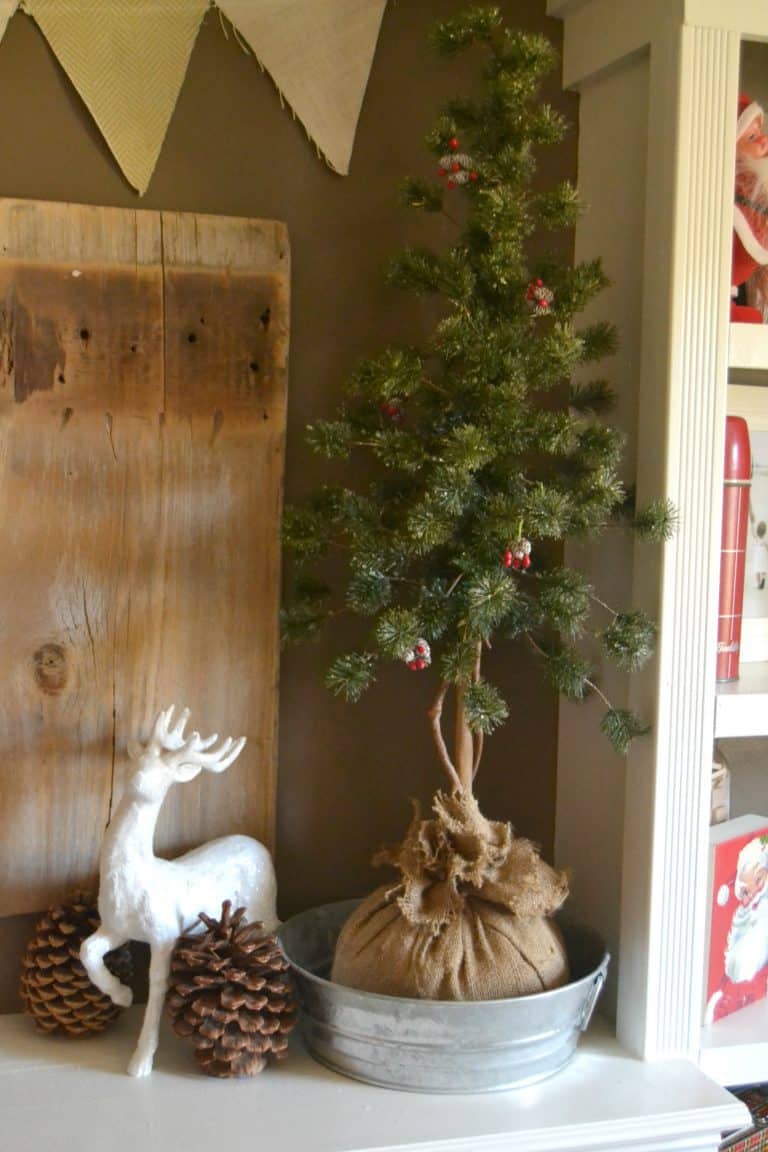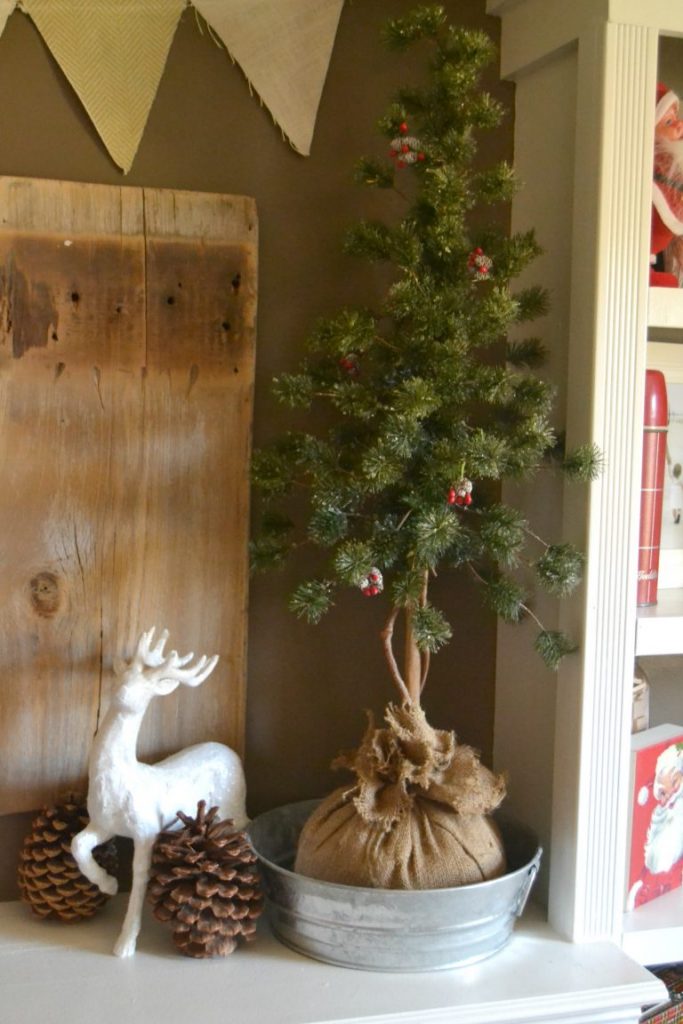 The white reindeer was a CVS find that I picked up after Christmas for 90% off! They almost paid me to take him home, he was so cheap. 🙂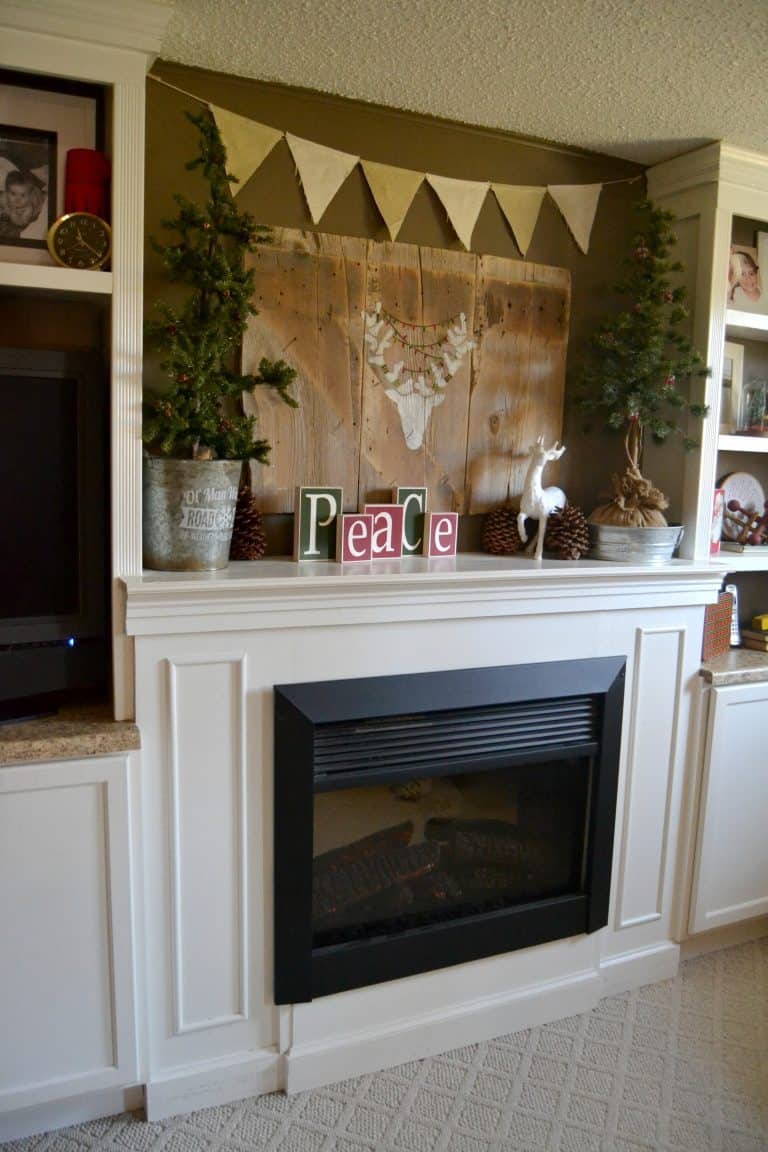 The reindeer on the barn wood is a project I shared last week. Of course, I love the barn wood on its own, but I thought this guy made it a little more festive.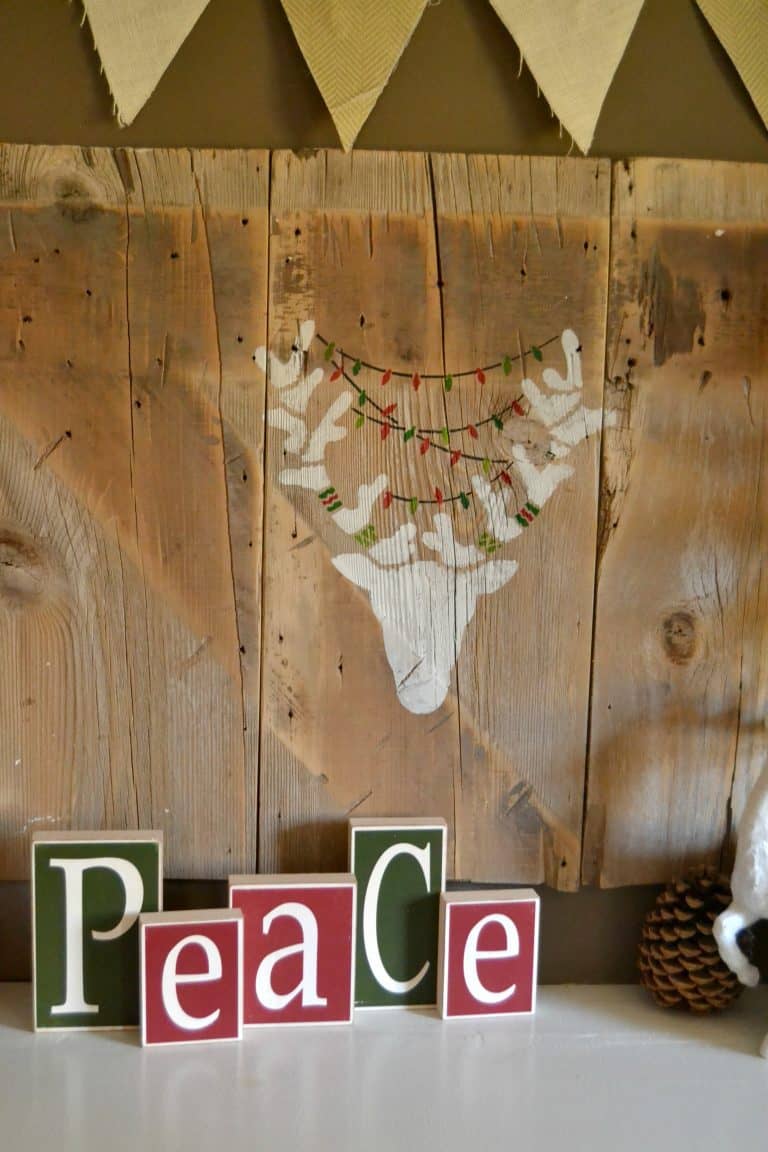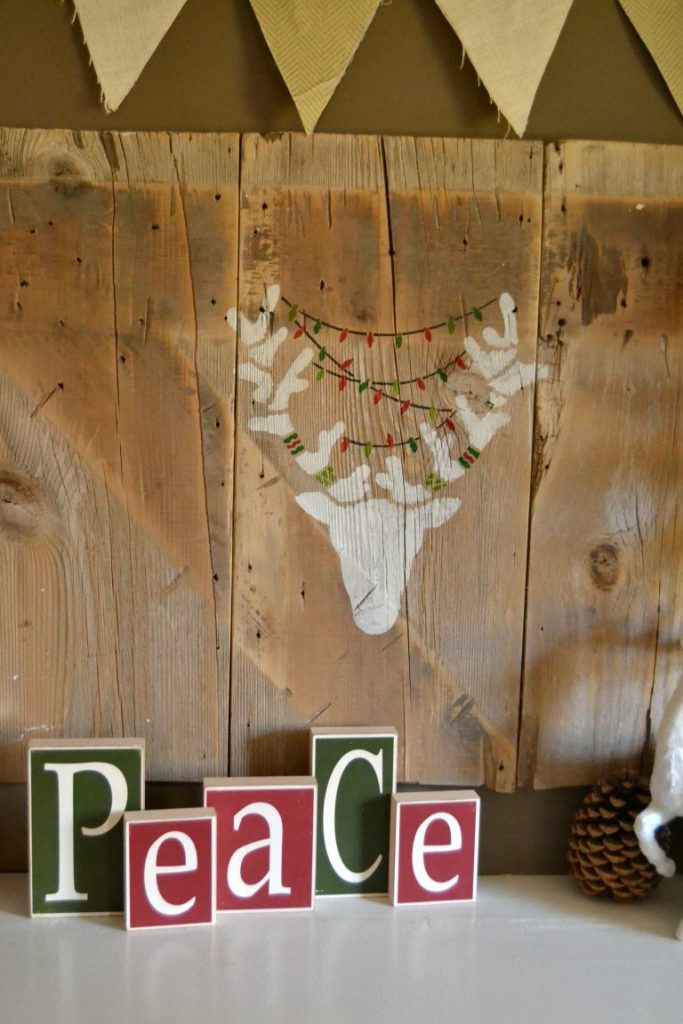 A few, big pine cones here and there are always nice for the holidays and throughout winter.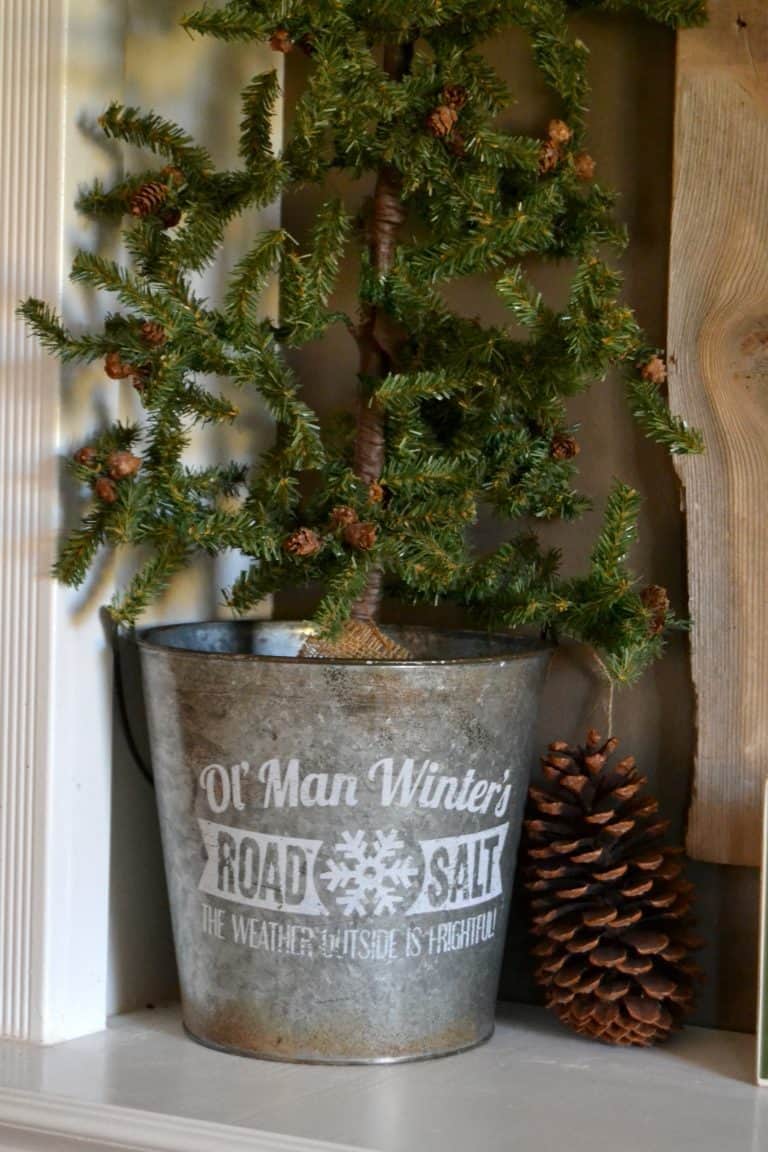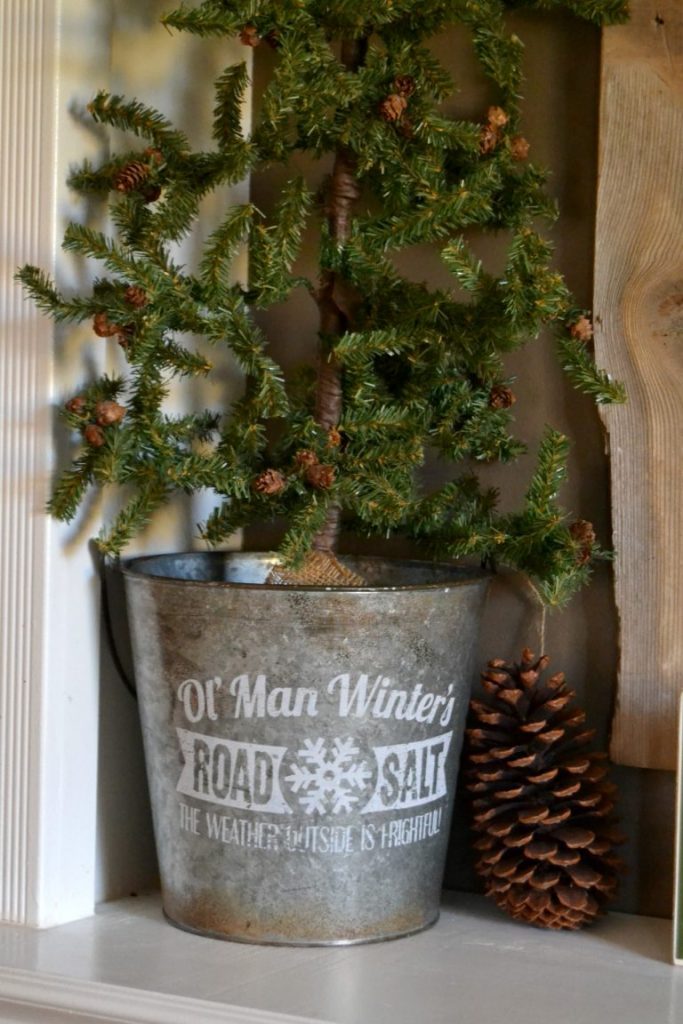 I was not going to put the "Peace" blocks out this year and then all the tragedy happened in Paris.
Now, the blocks have a lot more meaning this year.

It is so much fun to put a Christmas mantel together. With just a few things, you can transform its entire look without a ton of time or money spent. Play around with what you have. Re-imagine some of your pieces and display them in different ways. Turn up the Christmas music and make a fun afternoon out of it.
What are you doing with your Christmas mantel this year? Do you decorate it the same each year or change it up?
PIIN THIS POST!


Make sure to check out all the rest of the Christmas ideas. You will find so many creative ideas that will help you finish the rest of your holiday decorating.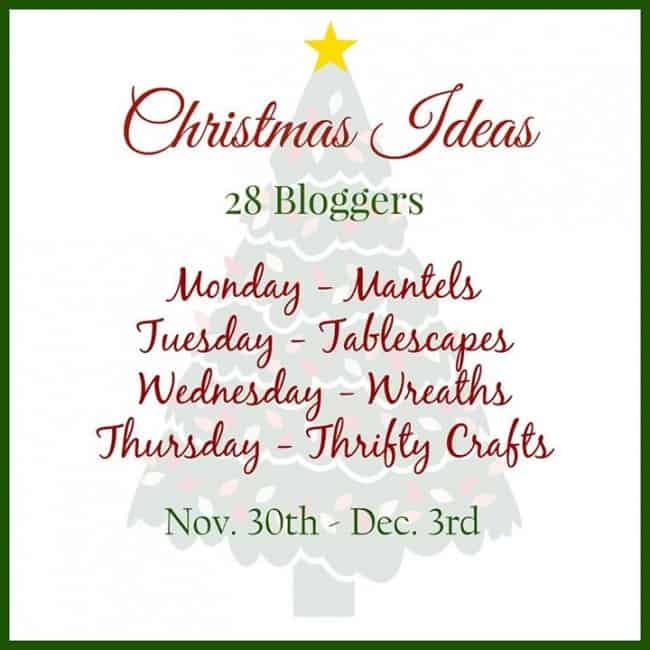 Monday – Mantels
Tuesday – Tablescapes
Wednesday – Wreaths
Thursday – Thrifty Crafts
Confessions of a Serial Do-It-Yourselfer