This Chalkboard Desktop Globe could not have been any easier to do. In fact, I was wondering if I should even post about it. Then, I thought about all the comments I get from readers who want to start trying DIY on their own. DIY projects come in all shapes and sizes. There are huge projects and then there are the small, easy ones. The easy projects aren't so intimidating and you can see the end result in no time.
This Chalkboard Desktop Globe is the easiest project I have done lately. All it took was some chalkboard paint and about an hour of time. That't it!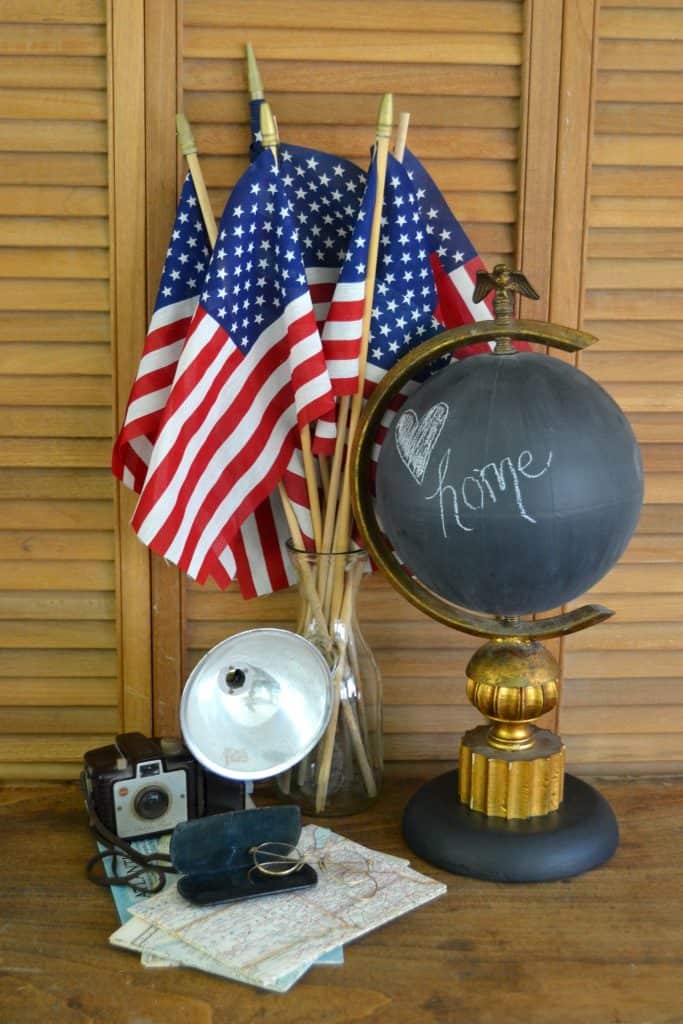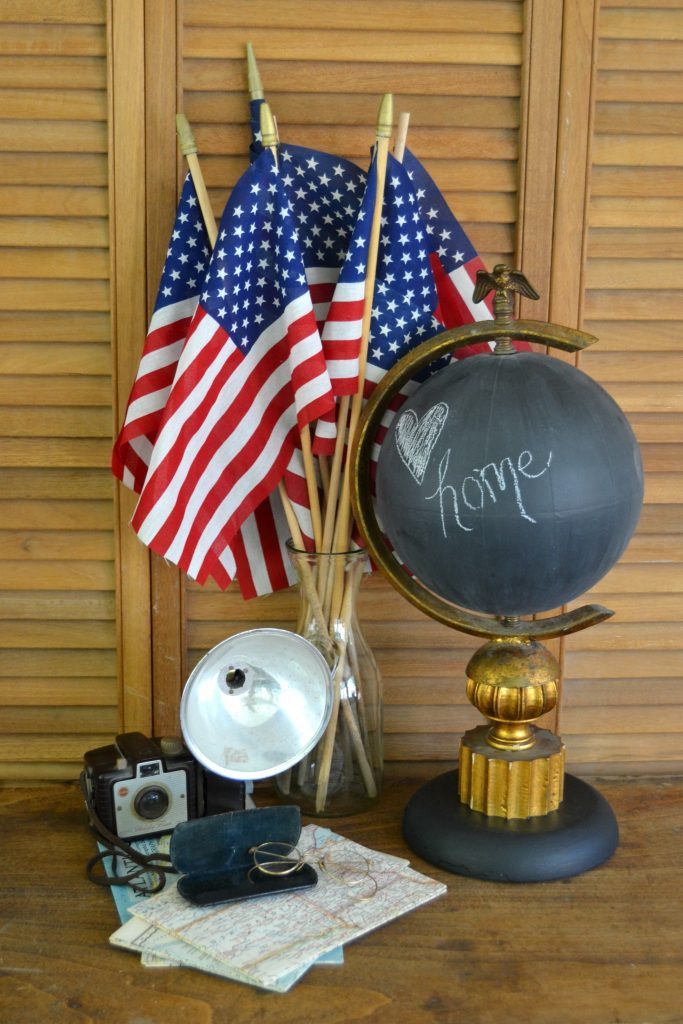 Pottery Barn has so many great pieces. I find tons of inspiration on their site and in their catalog. Most of the time, I don't buy a lot from them because I know I can make a lot of it on my own.
I always thought their chalkboard globe (no longer available) was a lot of fun, but it was also SO EASY to make on my own.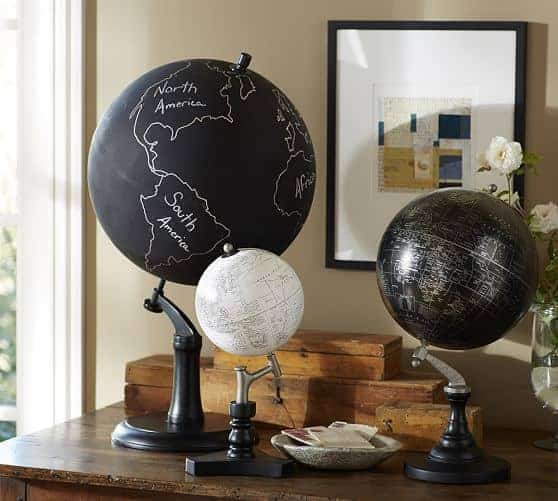 I found this globe at a yard sale. It didn't have a price on it so I asked the lady how much it was. She said, "Oh, that stuff over there is free." Yep. FREE!.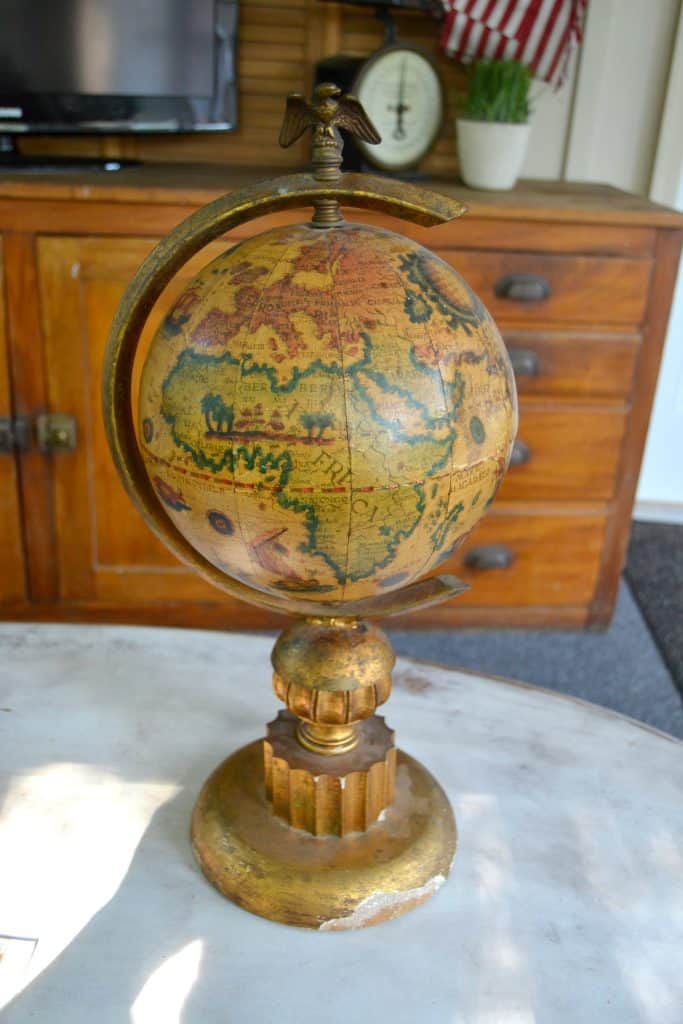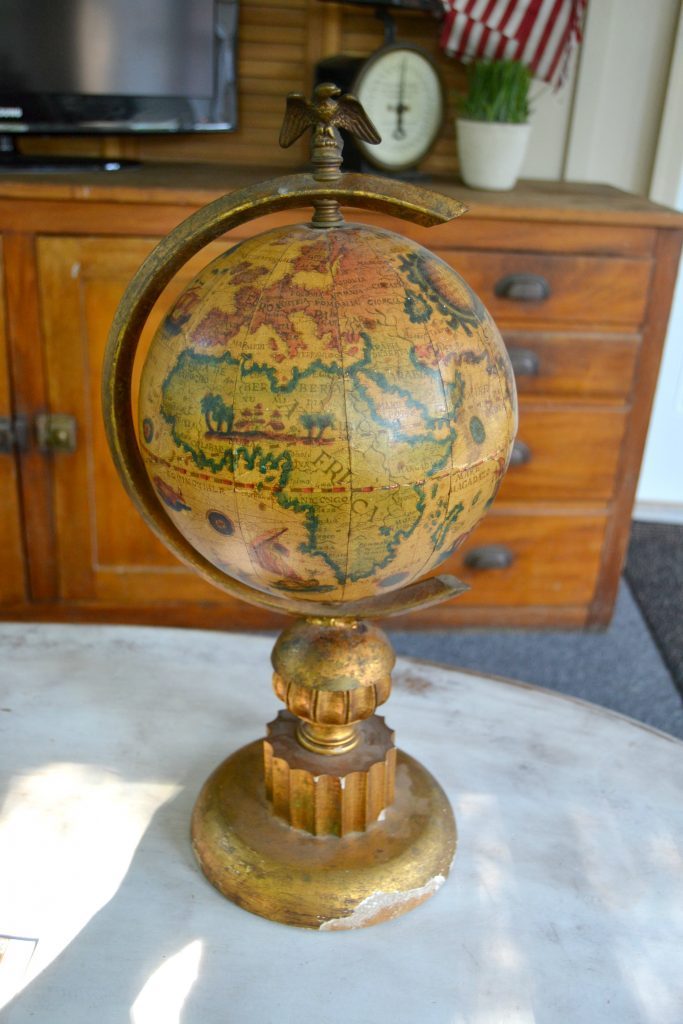 I was surprised when I picked it up because it was a lot heavier than it looked. It had a small dent on one side and the base was not perfect. Nothing that was a deal-breaker for me though.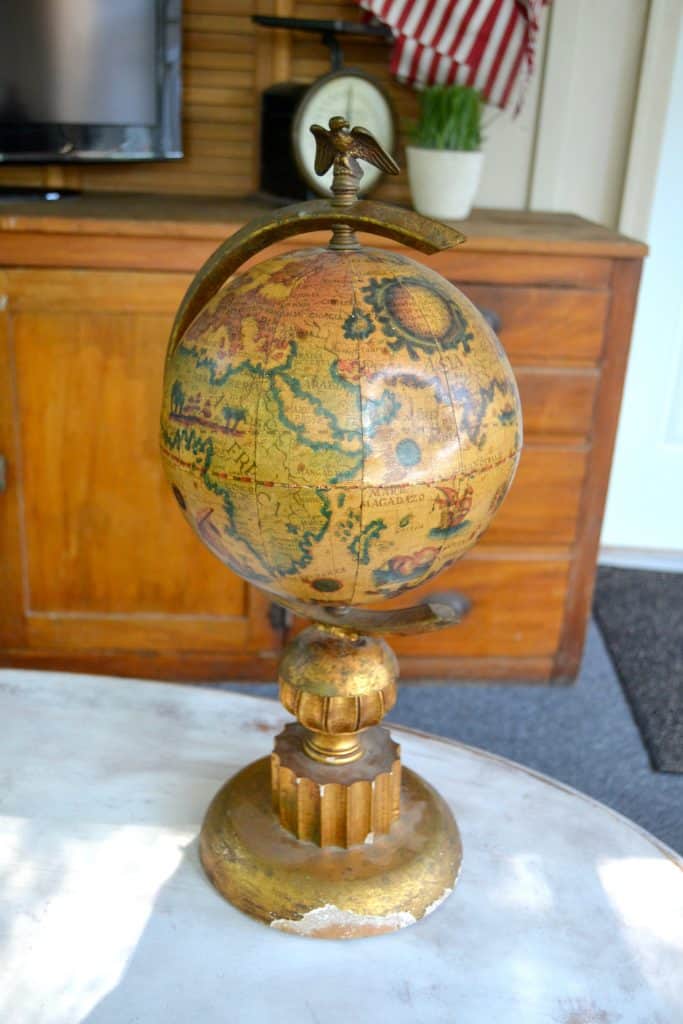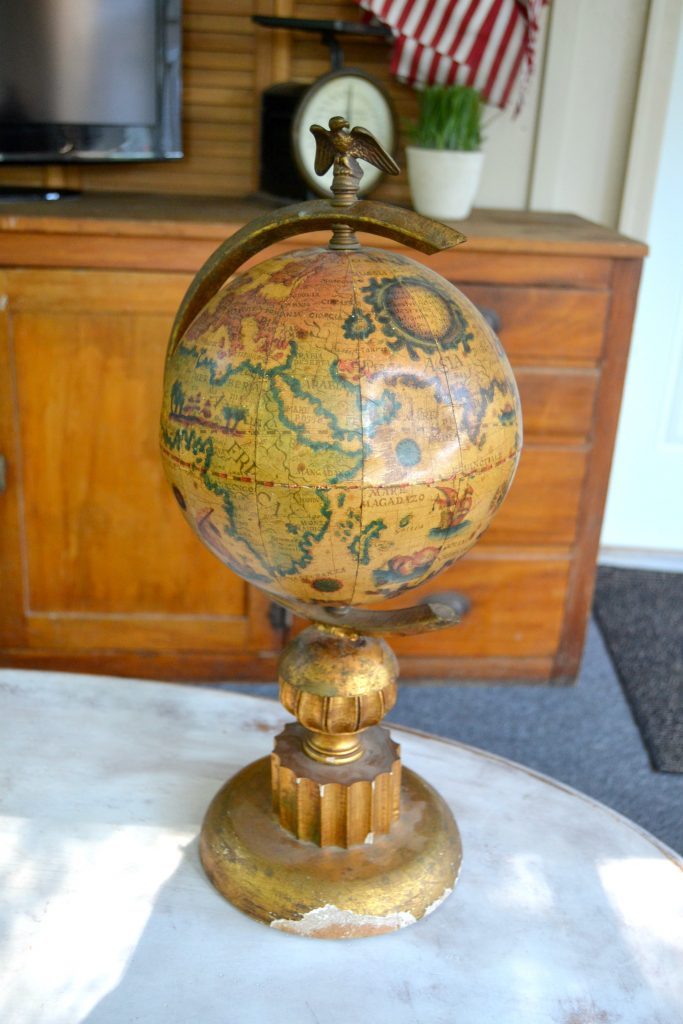 I loved the eagle and the bronze details that were still in great shape on this globe.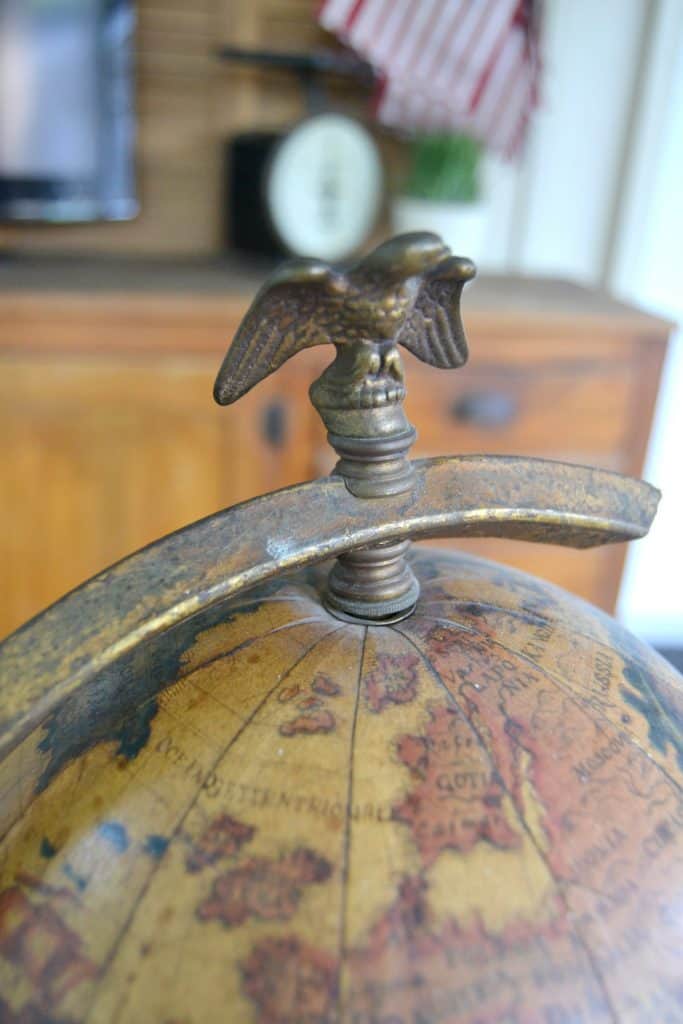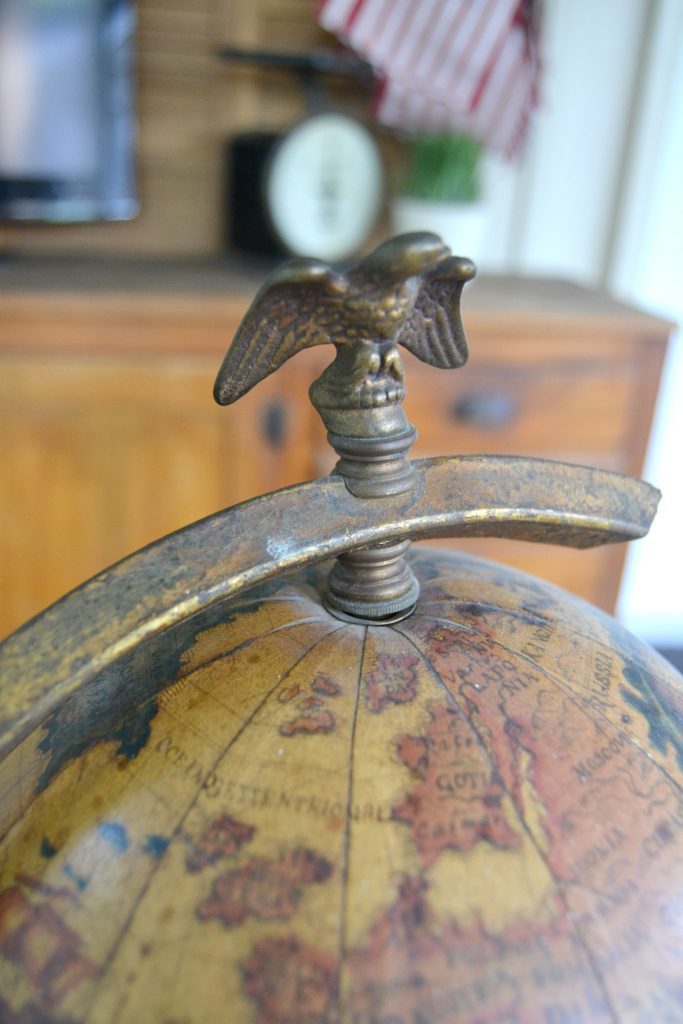 (Affiliate links are used in this post. You can see my full disclosure HERE.)
Supplies Used To Make A Chalkboard Desktop Globe:
Desktop Globe (find a similar globe here)
Paint Brush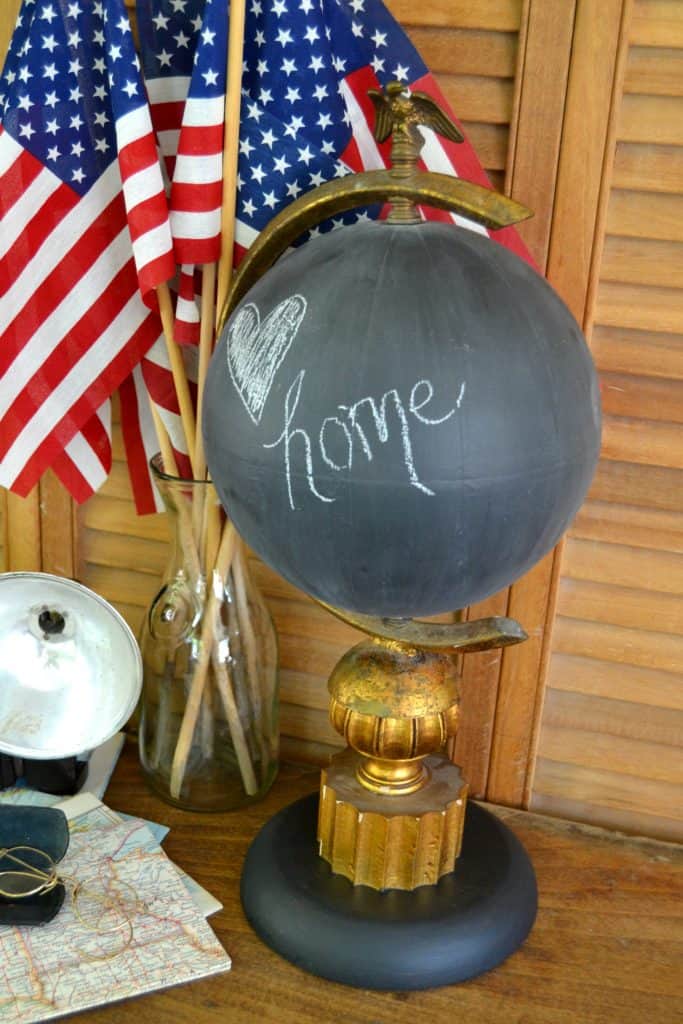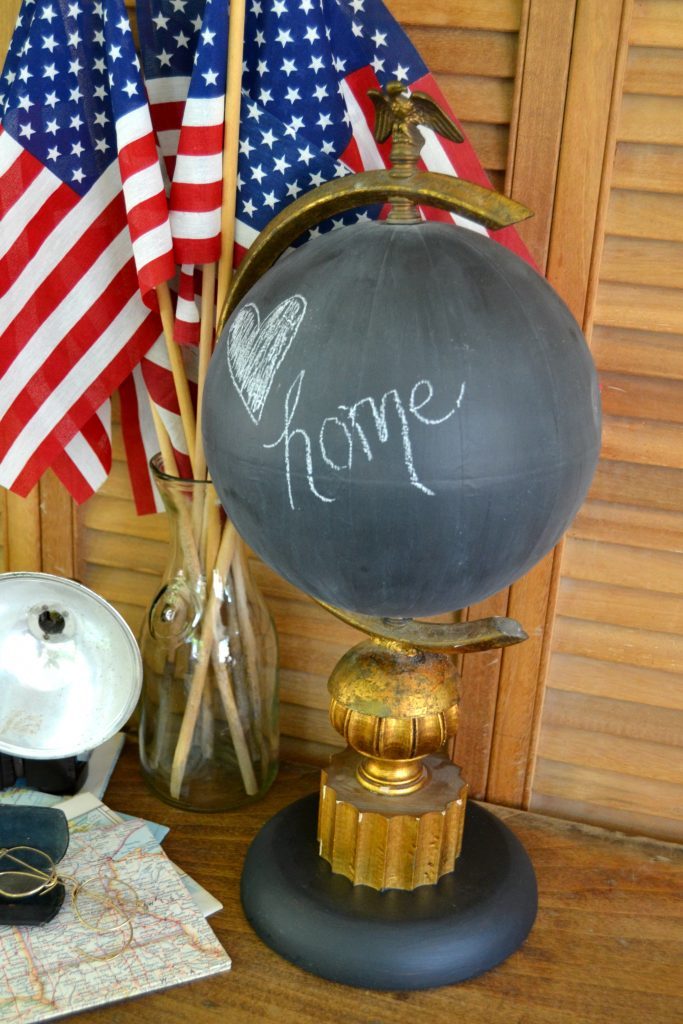 For my piece, I painted the base and the globe with the chalkboard paint.
It took many layers of paint to cover up the globe. The longest part of this project was waiting for the paint to dry between each coat.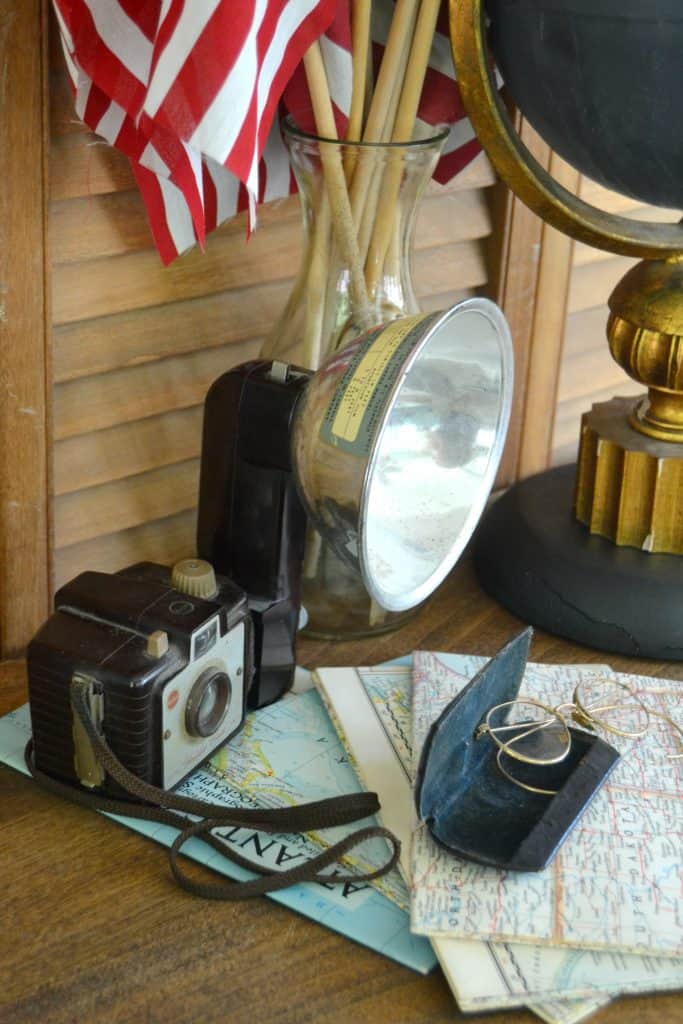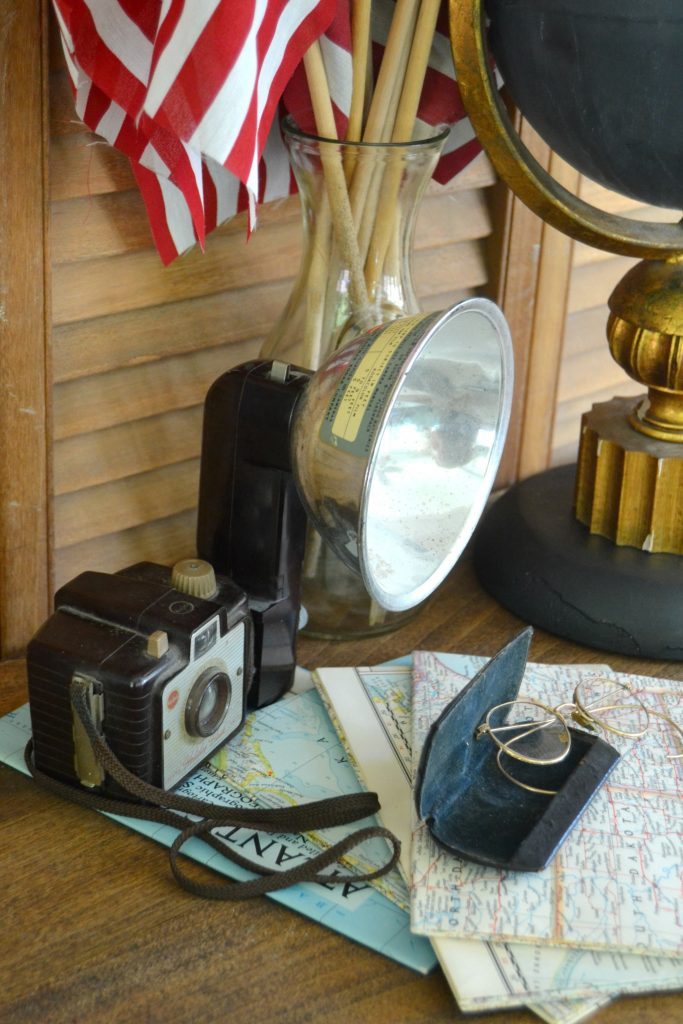 The eagle looks even better now with the black chalkboard paint.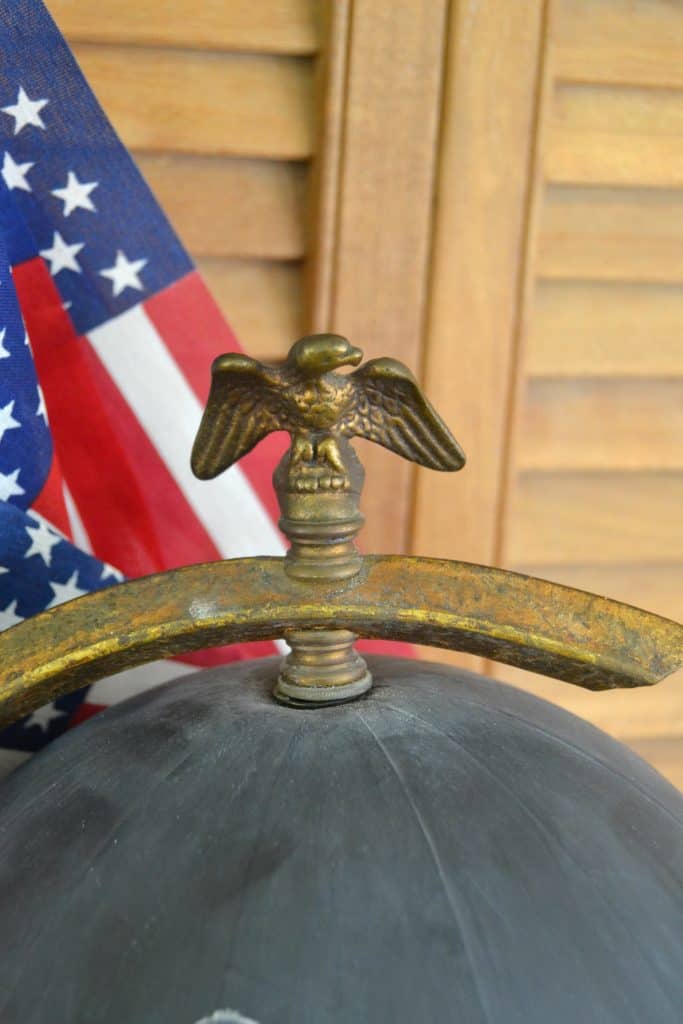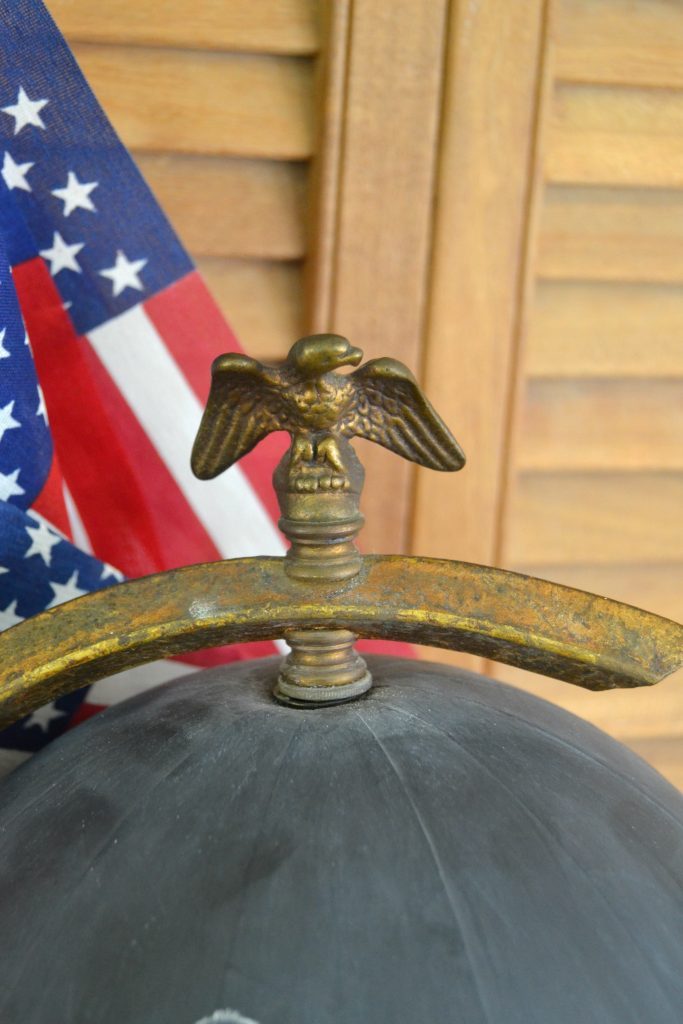 Before I wrote anything on the globe, I seasoned it. To do this, I turned a piece of chalk on its side and rubbed it all over the chalkboard paint. Then, I rubbed it all off with a dry cloth.
I love the outcome! It looks so much better than it did when I picked it up.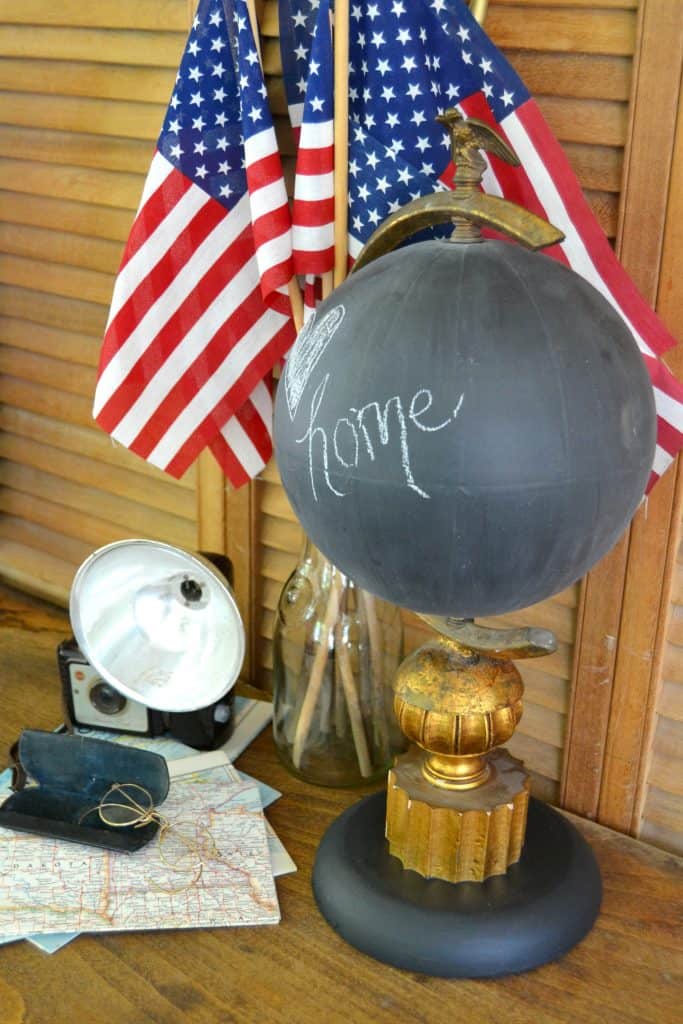 I think this globe would look great in an office, library or on a mantel.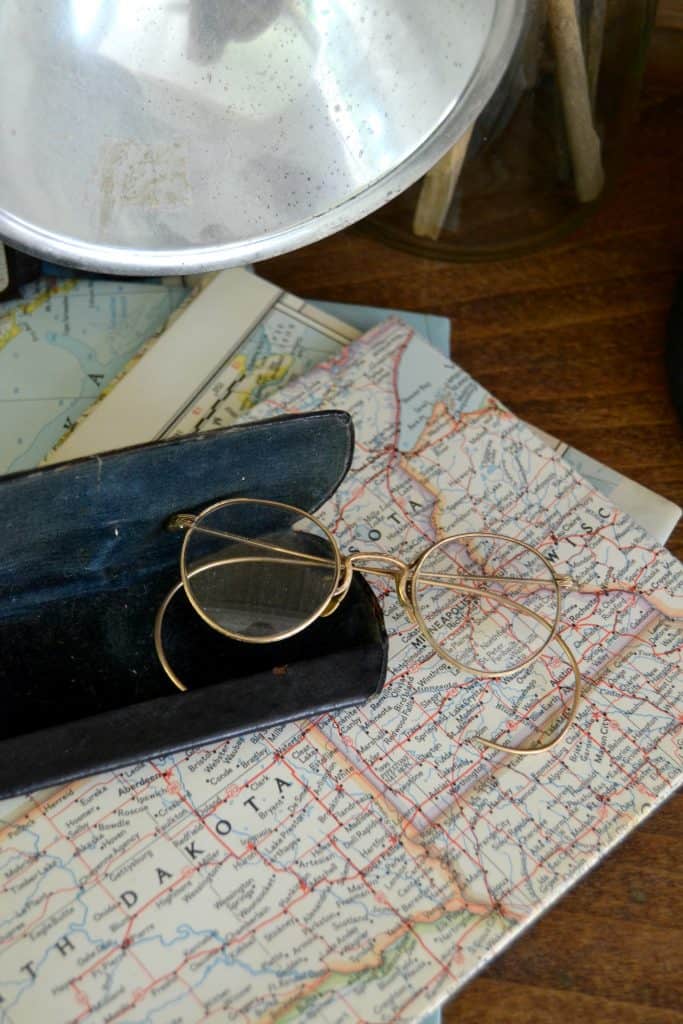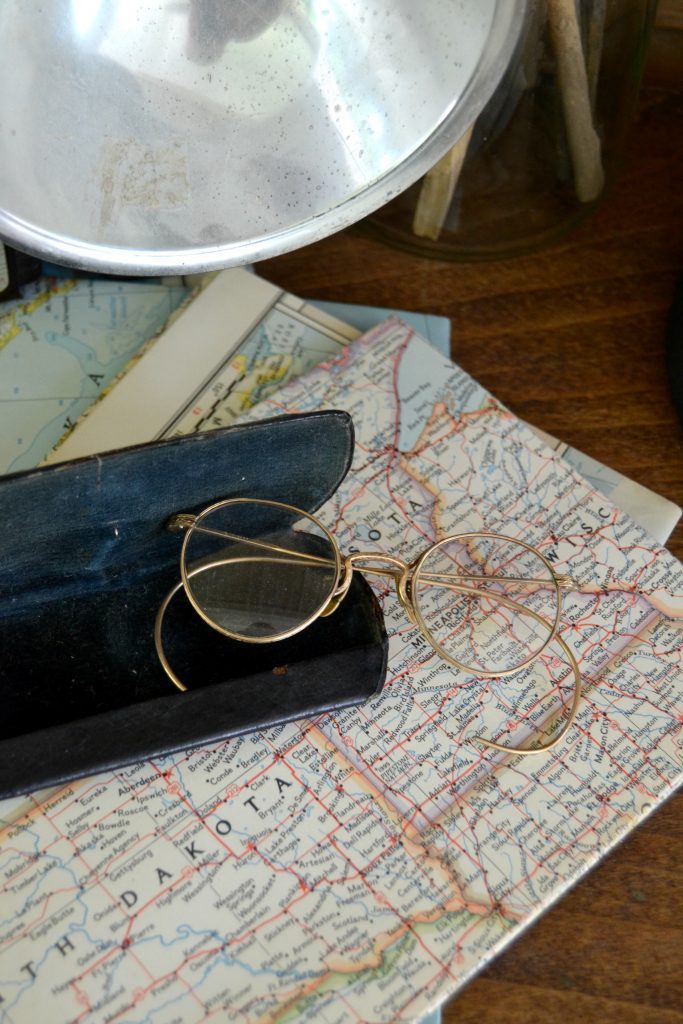 I have seen many versions of this chalkboard globe in a lot of stores lately. When I see them, I always have to check the price tag. Every time, I am amazed by how much money I saved.
I was thinking about all the fun things you could write on this globe; the places you have been or the places you want to visit some day. What would you write on your chalkboard globe?
If you don't have time to make your own desktop globe, I found some great options online:
PIN THIS POST!


If you liked this DIY desktop globe post, you will also like these DIY projects:
Spring Wreath: Made From Embroidery Hoops & Book Pages
Large Square Coffee Table Makeover