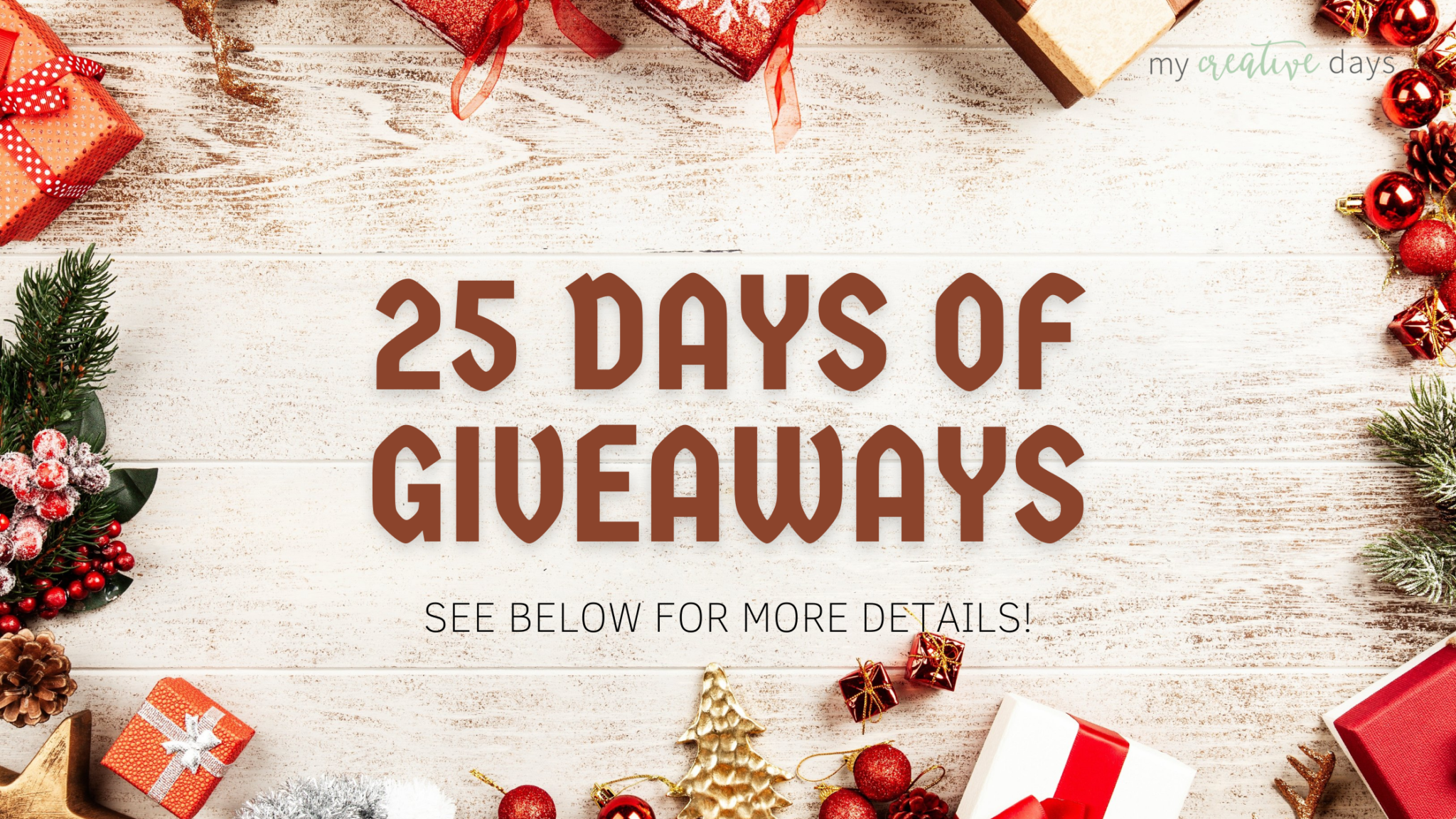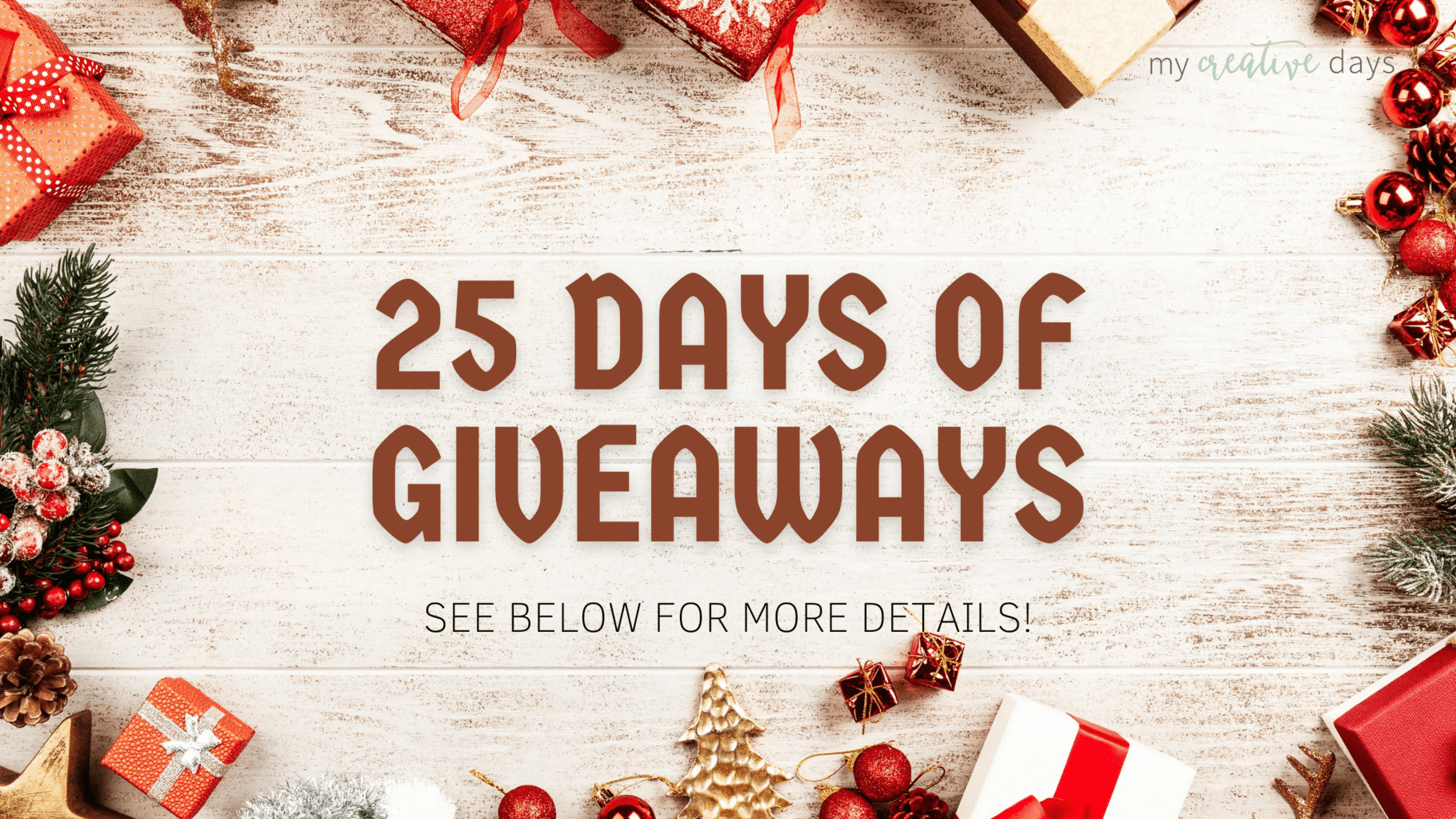 This is something that I have been wanting to do for years and this year I decided it was time!
This is my way of giving back. I absolutely LOVE getting to know everyone and I appreciate every single one of you!
So Merry Christmas, Happy Holidays and LET'S CELEBRATE!
Winners will be announced via email!!!
Also please
SHARE

this opportunity with your friends and family. Share the link below so they too can enter to win!
**Each Giveaway Does Need To Be Entered Separately!**
You only need to sign up for each day once… No extra entries will be given if you sign up for a certain day more than once!
25 Days of Christmas is officially Closed!
Thank you again to everyone for participating. Hang tight and we will be announcing all 25 winners!
*Rules and Guidelines of Giveaways*
Please note – some of these giveaways are sponsored and there will be advertisement. You ARE NOT required to purchase anything but you are required to share your first and last name along with your email address to be entered to win!
You may enter the giveaways starting on November 14th, 2021. Each day of December from the 1st- 25th we will be announcing the giveaway that corresponds to that day. (Example: Day 1 – December 1st, Day 2- December 2nd….. Day 15 – December 15th…. Day 23 – December 23rd… Any questions please contact us at lindsay@mycreativedays.com.
Each giveaway will close the day BEFORE the giveaway. (Example: December 1st giveaway will close on November 30th so we can draw a winner and announce it on December 1st.) EXCEPTION: Day 24 and Day 25 entries will close on December 23rd so my team can have the holiday off. Winners will still be announced on December 24th and December 25th but will be chosen on the 23rd. Any questions, please reach out at lindsay@mycreativedays.com.
You must enter EACH giveaway separately.
Winners will be announced via email so you MUST verify that you are receiving my emails.
If a giveaway is not claimed by the winner within 30 days, we have the right to draw a new winner.
The option to enter your phone number is optional. This is not necessary but we will use it as an additional form of contact if you win and ONLY for that purpose!

None of your information (including your email address) will be shared with sponsors. These email addresses are for my email list only. I cannot sell, giveaway, auction or do anything else with the email addresses, names, and phone numbers provided in this contest.

Each sponsor has been named and tagged for advertisement purposes. You are not REQUIRED to like or follow them in order to win. HOWEVER, these sponsors are only able to do these giveaways if we are supporting their business, so we would appreciate you supporting them!
Please allow up to 30 days to receive your item if you win. Some items will be mailed, and some will be sent electronically via email.
We are not liable if you cannot find the email and do not contact us with 30 days to let us know you have not received it if you win an electronic gift card or prize.
You can always contact us at lindsay@mycreativedays.com if you have any questions or need assistance.
ANY giveaway that is going to be mailed

can only be mailed out to U.S. Residents.

– I apologize for this but each is labeled so you know ahead of time if you qualify or not! If you enter a giveaway and you are not a U.S. Resident and you win, we will draw a new winner pending you cannot provide a U.S. address to ship the product to!
Thank you for being a part of this 25 Days Of Giveaways. Thank you for being a part of the My Creative Days family and we hope you have a great Holiday Season!!!
Giveaway Hosted By:


Giveaway Items Sponsored By :

Need some Christmas Inspiration?
DIY Mercury Glass Ornaments
DIY Wood Burned Christmas Tree Garland
Upcycled Ribbon Spool Christmas Trees
Check out my website www.mycreativedays.com for other great holiday resources!