I am an influencer for Grove Collaborative. This Summer Cooking post contains affiliate links.

We just called the resort and rented the cottage for our summer vacation. The weather has been pretty cool here in Iowa, but summer is on its way. The kids get out of school at the end of this month and then we are heading straight into summer camps, pool play dates and long days spent outside. Our daughter will be "graduating" from elementary school this year so it is a sad year for mom and dad. I know some parents get excited for their kids to move on, but we aren't those parents. As the years keep slipping by, we are reminded how fast it is going and soon they will be graduating high school and out of the home. Wait…. I need a minute.
Okay, I have gathered myself and need to get back to the post at hand. 🙂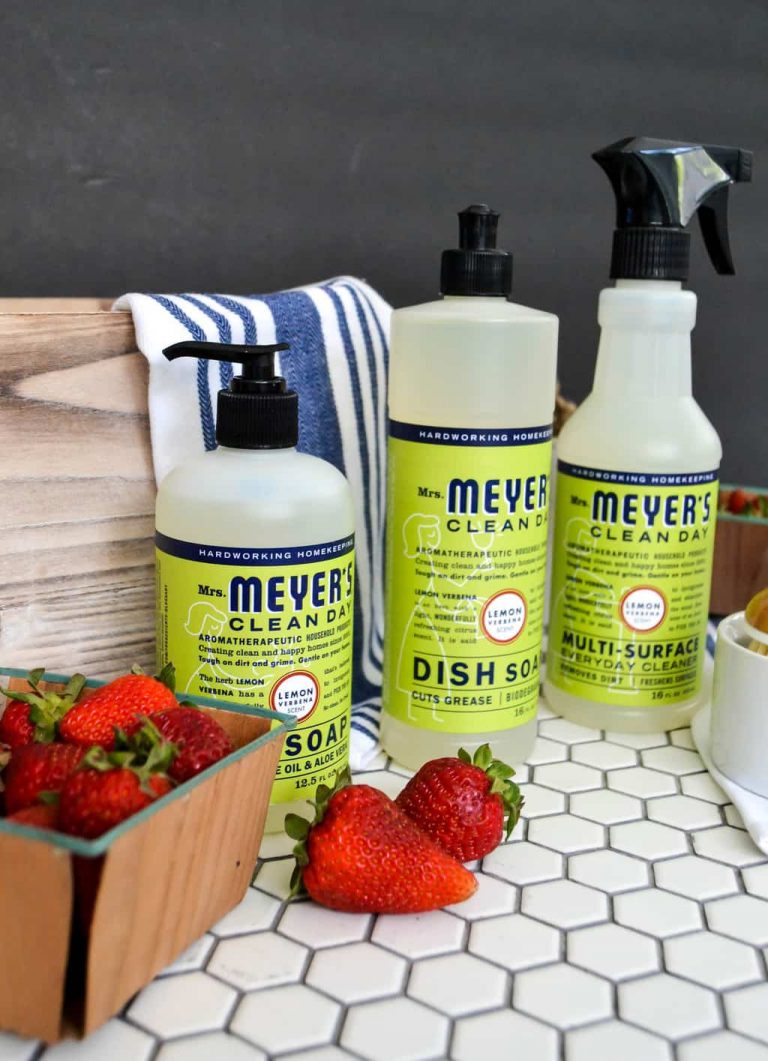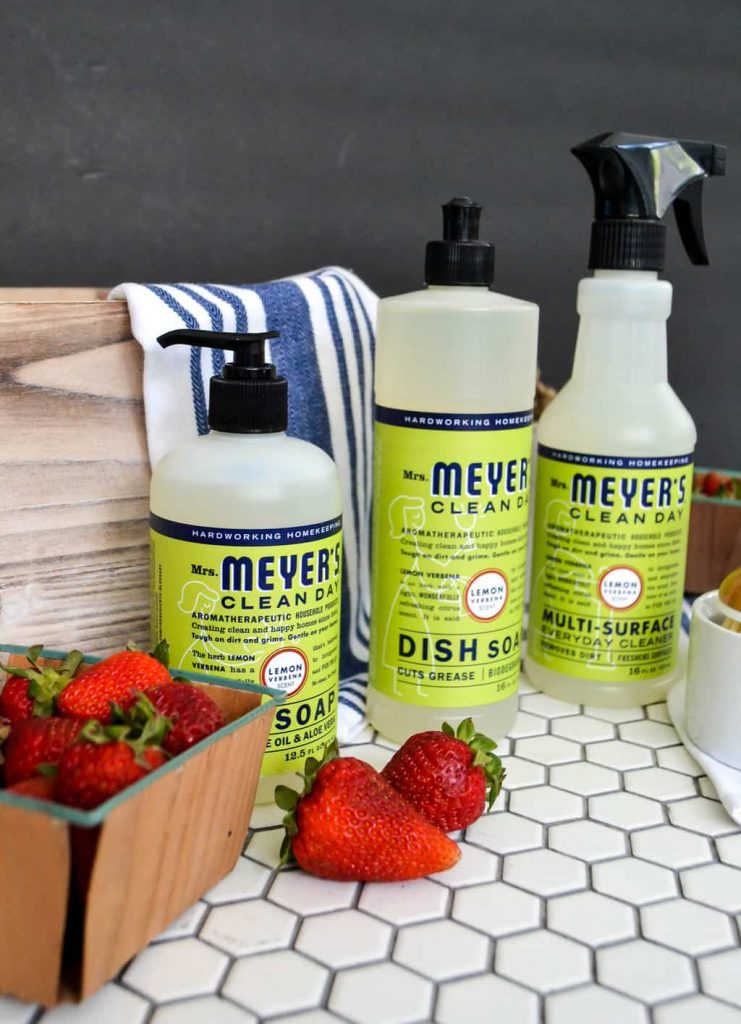 Summer is one of my favorite times of year for cooking. Colorful veggies from the garden taste so much better than what you get from the store and all meals taste better al fresco. Summer cooking means we use the grill a lot. Having everything outside makes cooking easier and laid back and gives us more time to sip summer drinks on the patio after a long day of projects. One thing that isn't so fun in the summer is having to run to the store to get household essentials. Who wants to run to the store when you could be unwinding and enjoying time outside? Not me. And you can't exactly pick up dish soap at the farmer's market. So in the spirit of making everything more enjoyable this summer, let me introduce you to Grove Collaborative. Grove is a subscription service that delivers natural cleaning, home, beauty, and baby products right to your doorstep, on your schedule. It's like having a personal assistant who keeps your home stocked up on the essentials while you relax and soak up the sun. I shared my experience with Grove Collaborative first in my spring cleaning post. I won't bore you with all the same details from that post, but basically, it has been great having shipments from Grove Collaborative. I never feel pressured to buy something every month and have changed and canceled shipments when we aren't in need of things. Their prices are the same and sometimes cheaper than the stores. Any time I can get household products shipped to my door without leaving the house and without paying more for them, I am all about it.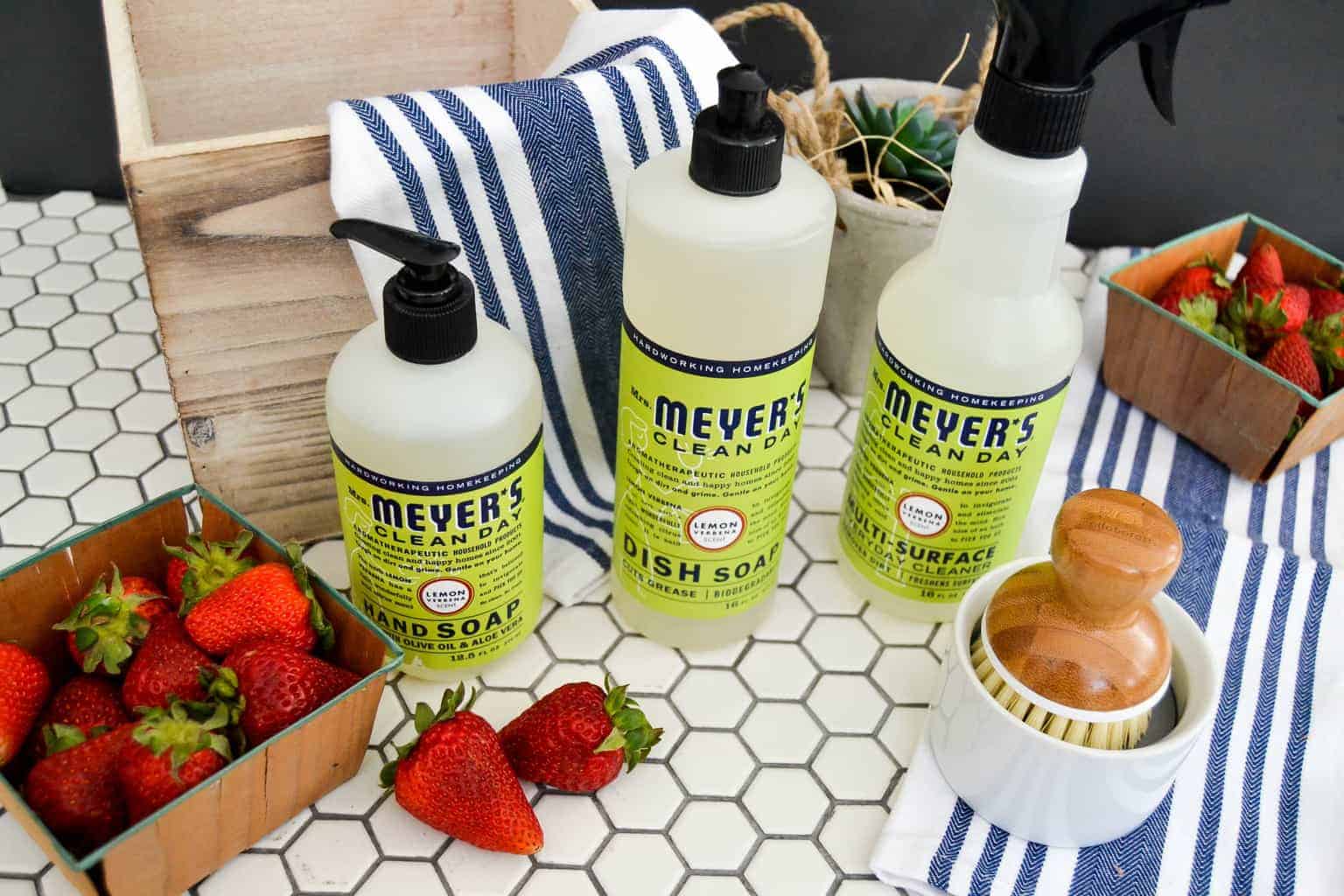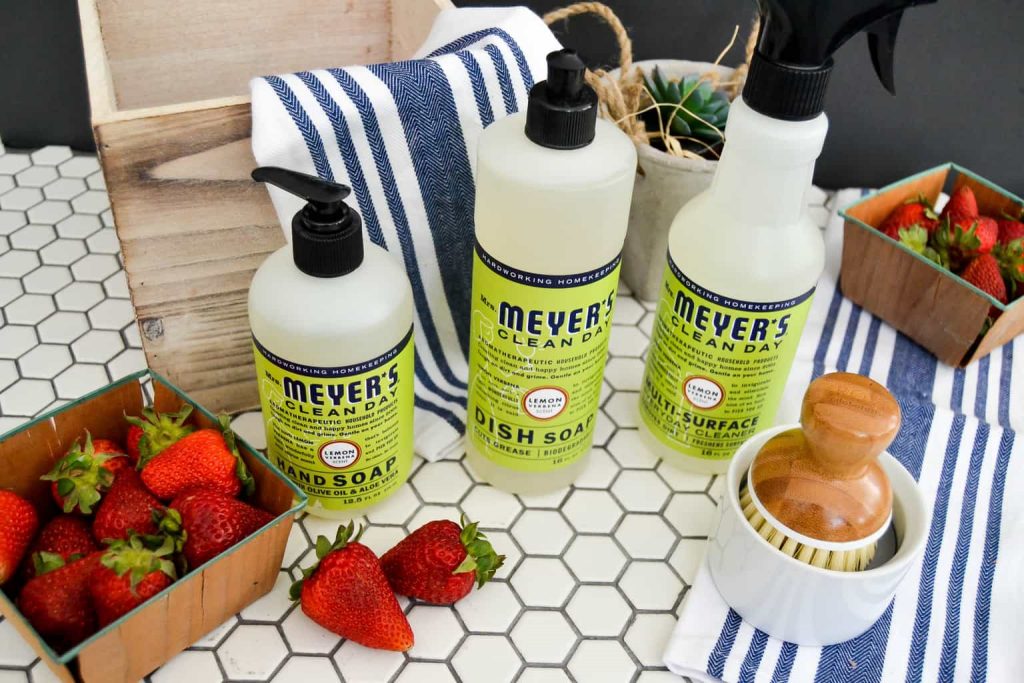 A few times a year, Grove Collaborative offers FREE promotions and this time around it is all about summer cooking and cleanup. If you missed the spring promo, make sure to take advantage of this one!
Here's whats included:
Free Mrs. Meyer's Hand Soap
Free Mrs. Meyer's Dish Soap
Free Mrs. Meyer's Multi-Surface Spray
Free Grove Collaborative Bubble Up
Free Shipping & 60 Day VIP Trial
(If you're already a subscriber, you'll get a free set of Grove Walnut Scrubber Sponges.)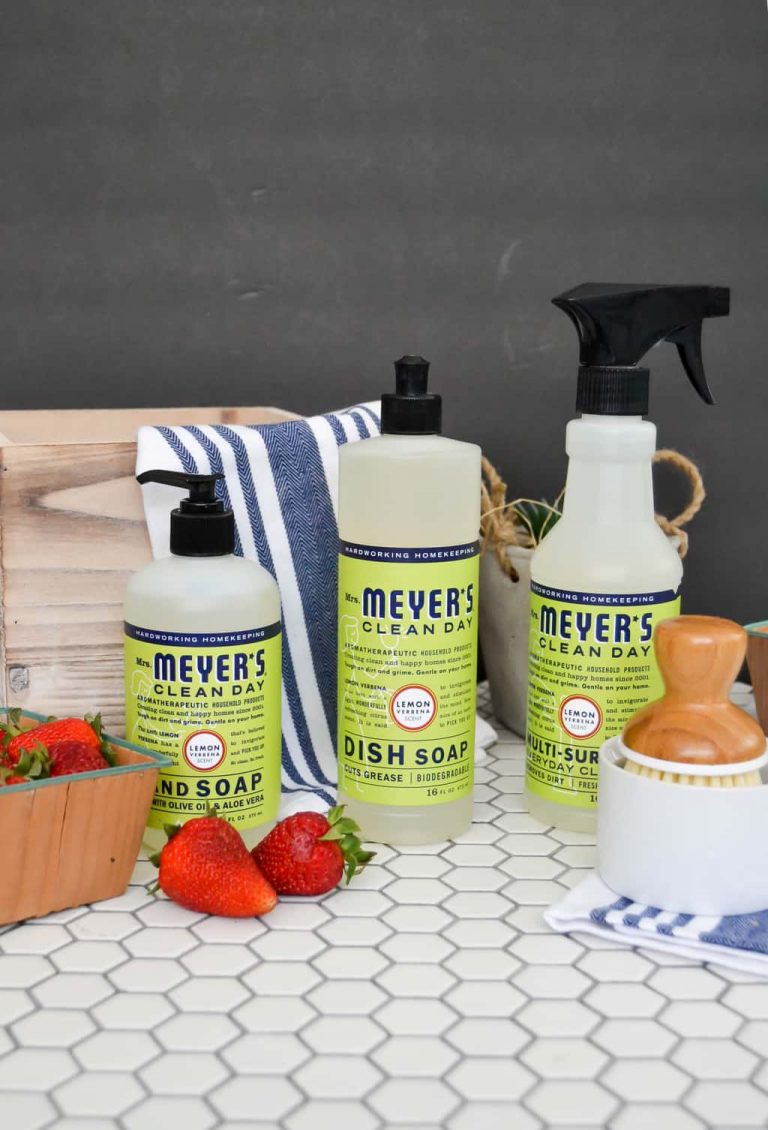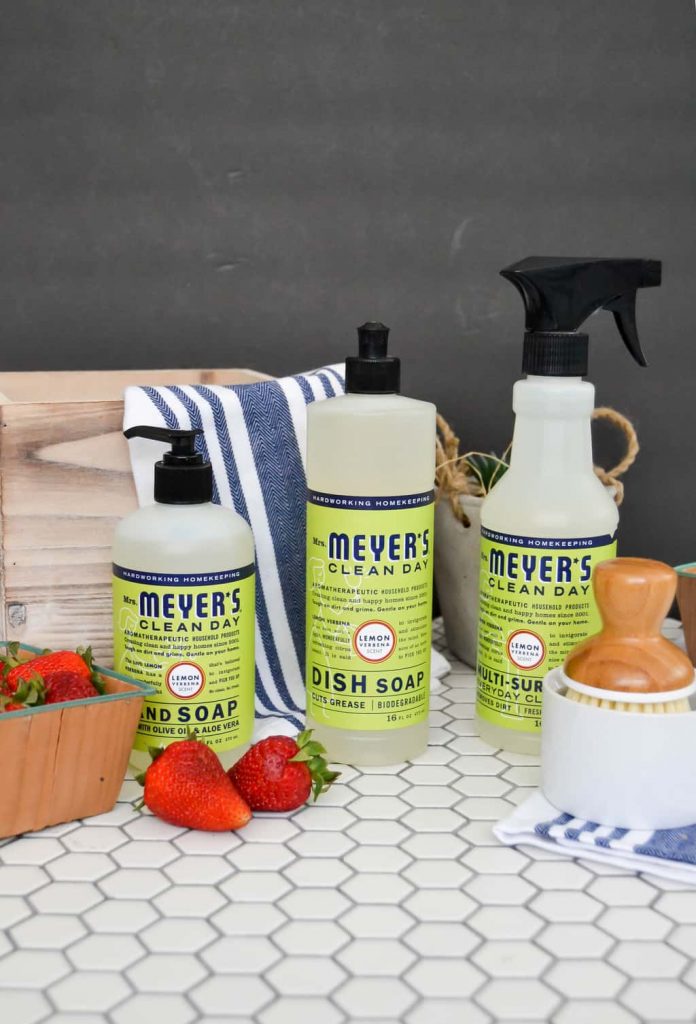 This set is everything you need to make cleanup easy and enjoyable after your summer cooking. Since you can choose your scents for the FREE Mrs. Meyer's dish soap, hand soap, and multi-surface spray, you can create a matching set (like I did) or mix-and-match your favorites. I've been using the Lemon Verbena scent. It is a clean and refreshing scent for the summer.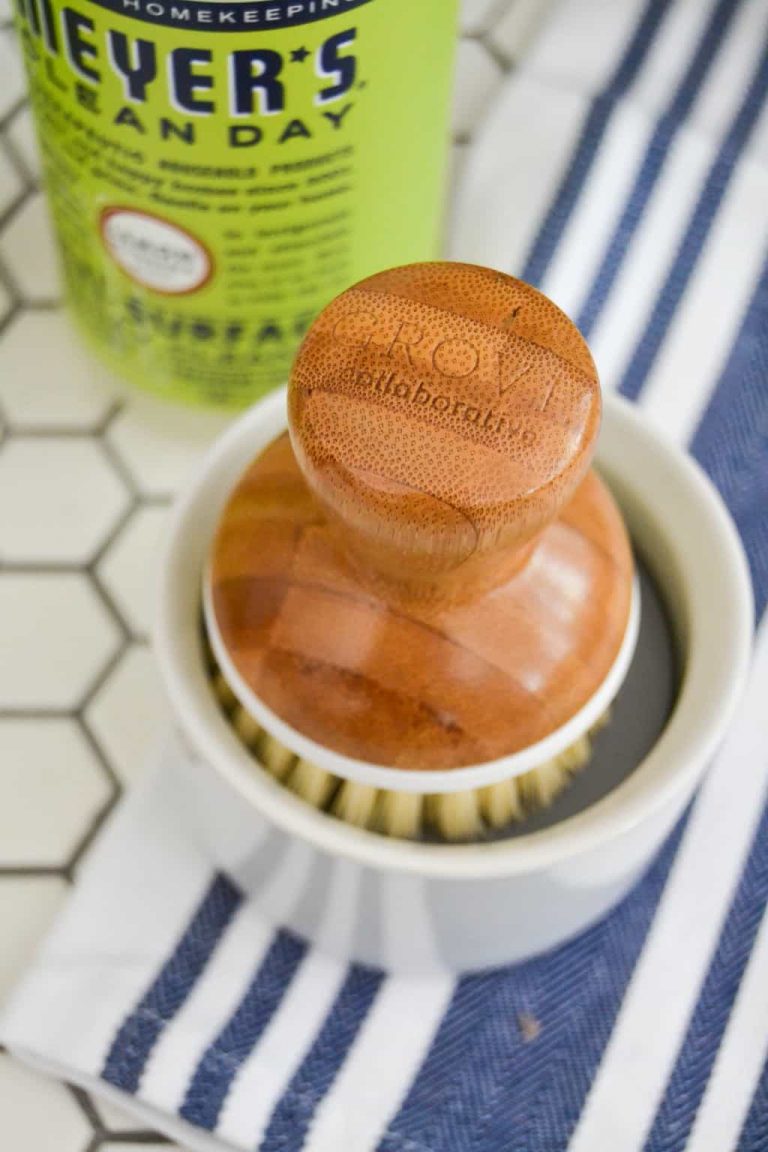 I am super-excited to have the Grove Collaborative Bubble Up. It is a spring-loaded soap dish and scrub brush. Not only is it going to look so cute on the kitchen counter, but it is such a convenient way to tackle kitchen messes that will definitely happen this summer.
Treat yourself to this FREE Summer Chef's set and give Grove Collaborative a try — I promise you'll never go back! As a bonus, you'll be signed up for the free 60 day VIP trial when you place your order. That means free shipping, free gifts, price matching, and personal service.

Here's how it works:
Sign up for Grove Collaborative here

. You will receive the Summer Chef's Set for free when you sign up!

To receive this offer, your order needs to be a minimum of $20. Choose the combination of products and scents you love and receive your first box within a few days.

You made it! Click Finish & Pay and place your order.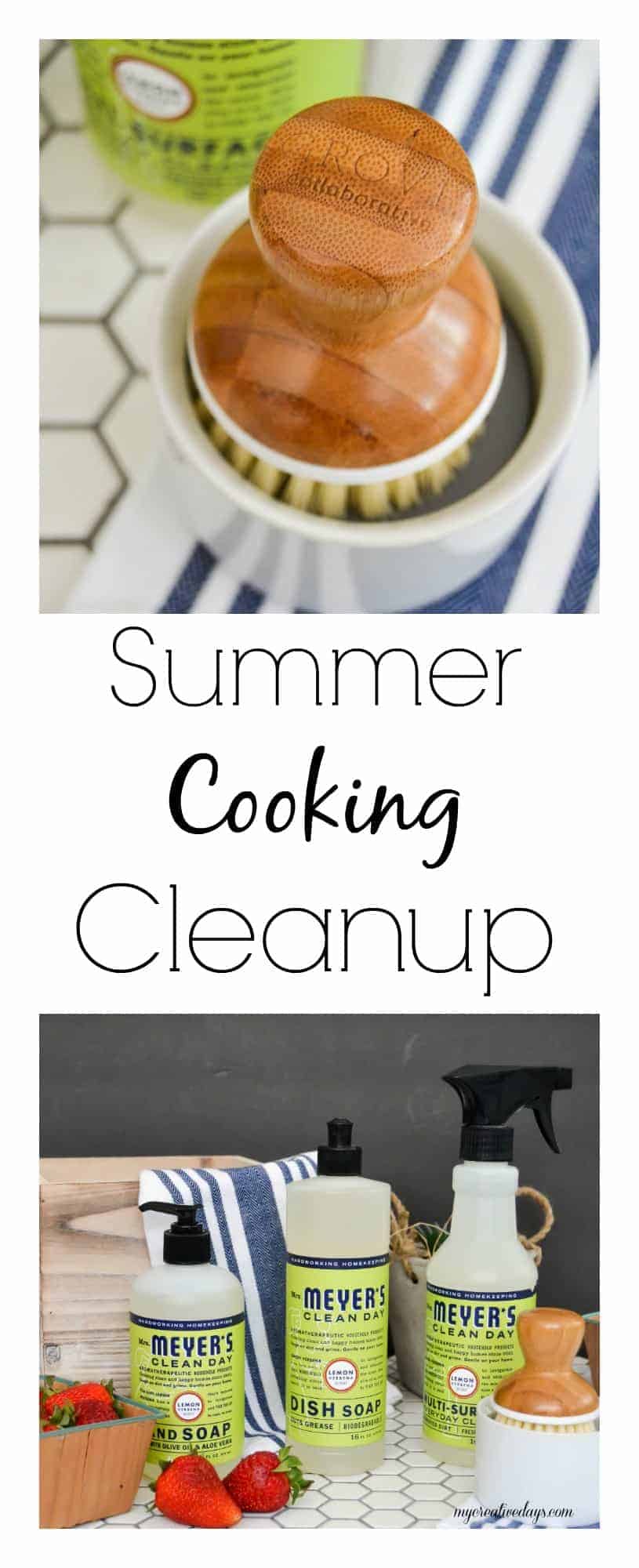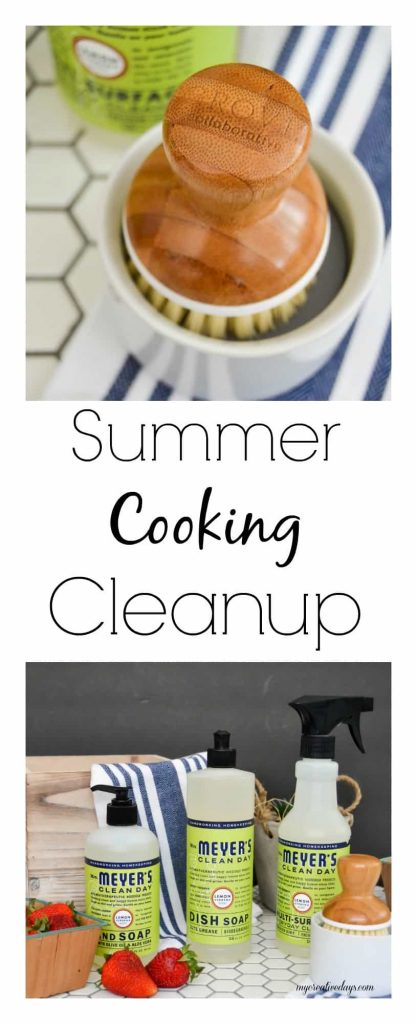 If you liked this summer cooking post, you will also love these posts:
Handmade Soap: 2 Ingredient Foaming Hand Soap
Kitchen Chalkboard Sign DIY With Chalk Couture
How To Clean BBQ Grill The Easy Way