I want to thank Decocrated for partnering with me with their amazing subscription box for decorators. All opinions are my own.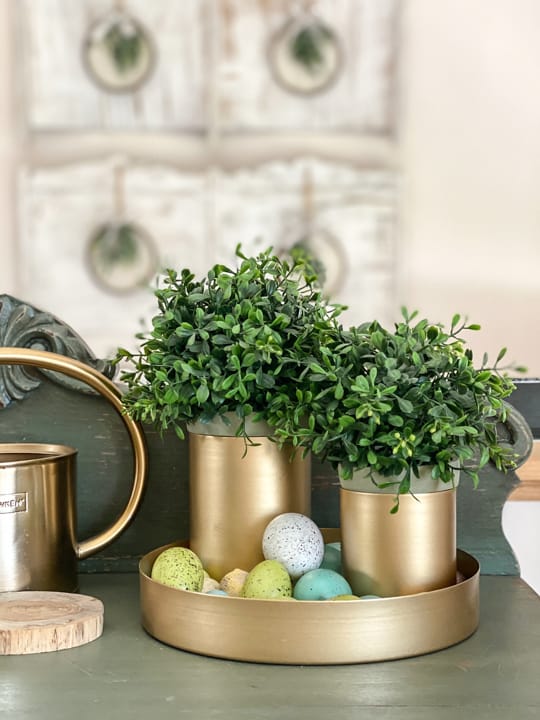 If you are anything like me, a new season means a change in decor in your home. I feel like a new season isn't officially here until I have changed a few things in our home to welcome it. Shopping for seasonal decor is fun, but it can also be frustrating and exhausting. Many of us don't have the time to stop at a million stores to try to find seasonal decor that we love. Usually, when I stop at a few stores and don't find anything, I get frustrated and stop shopping. Yes, that happens to me too! You know that I love to shop and decorate our home, but sometimes, I don't have the time for it and I need a little help getting inspired and started. That is what I love about the Decocrated subscription box for decorators. It is all the help you need when a new season rolls around to get your home looking fresh and ready to welcome the season. It comes all ready in a big box, shipped to your door! Need I say more?
If you follow me on Instagram, you saw me unbox my first Decocrated box around Christmas. I was blown away by what was inside that box. Everything I opened was better than the next. I have never had a decor subscription box blow me away like Decocrated has. So, to say I was a little excited to get the spring box, is an understatement. I couldn't wait to tear it open and see what was inside.
See my unboxing video below:
As I was opening the box and pulling the items out, my mind started racing with different ideas and ways to use the items in our home to welcome spring. I have put everything out that was in the spring box and we are now ready to officially welcome spring whenever it wants to show up here in Iowa.
Let me show you what I did: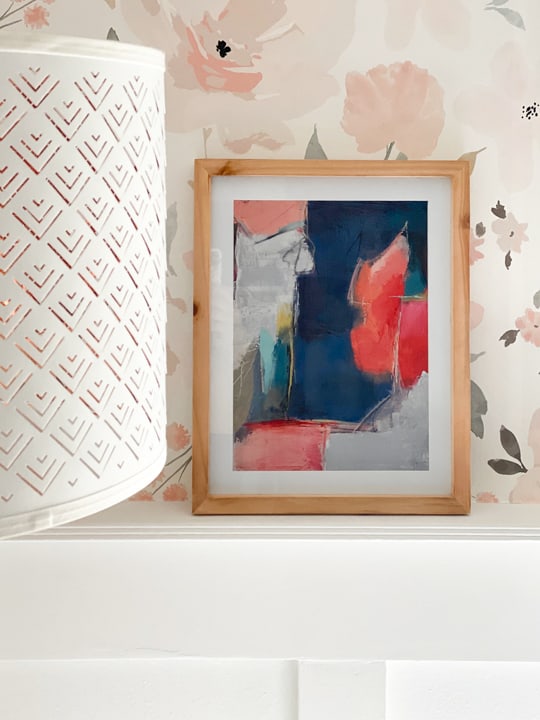 The original art is pretty special. It is a one-of-kind art piece that only I will have. I love that. I would love to see what other people got in their box. The colors in my art piece were perfect for Gabrielle's room. I set it on the ledge in her room. If she doesn't want it in her room, I will be hanging it up on my gallery wall in my office. It is a happy piece that will be nice to look at all year round.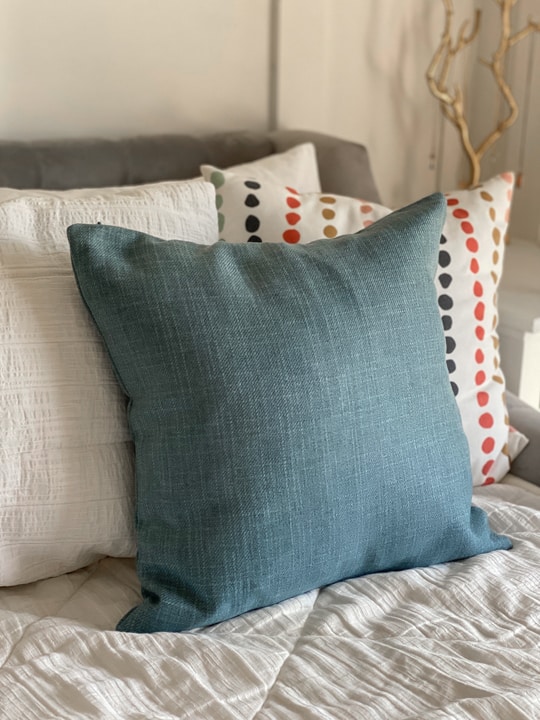 The blue pillow covers are great for spring and summer. I don't have a lot of blue in our home, but again, it worked great in Gabrielle's room. Her bedding and wallpaper picked up some of the blue in the pillow.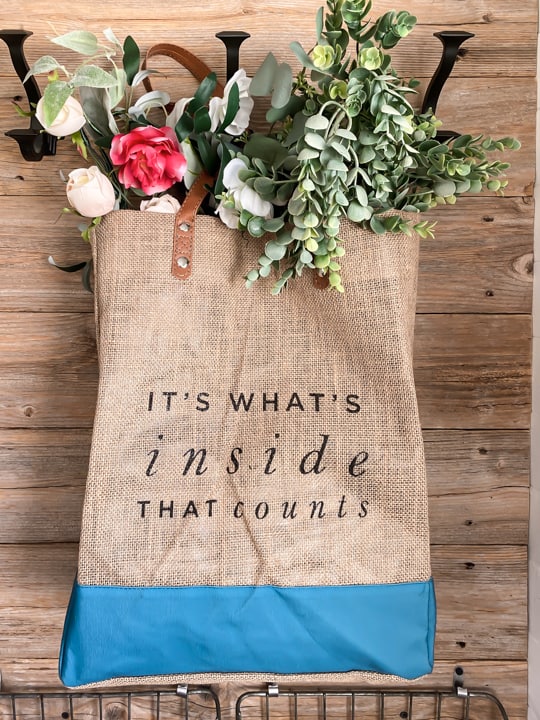 The market bag was one of my favorite things in the box. I LOVE the size of the bag. I can carry all kind of things in it. It is lined on the inside which will make it easy to clean. The message on the front is perfect and I am pretty happy having it hang in our back porch when I am not using it.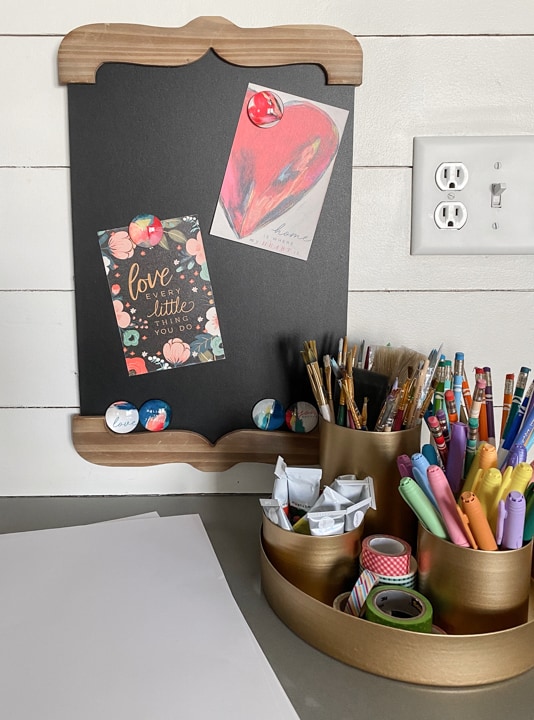 The magnetic chalkboard is so versatile. The magnets are pretty and I can chalk some signs on the board with Chalk Couture transfers and paste. There are endless ways you can use the board (menu, grocery list, calendar, memos, reminders, motivation, etc.). It is another piece that I can see us using all year round.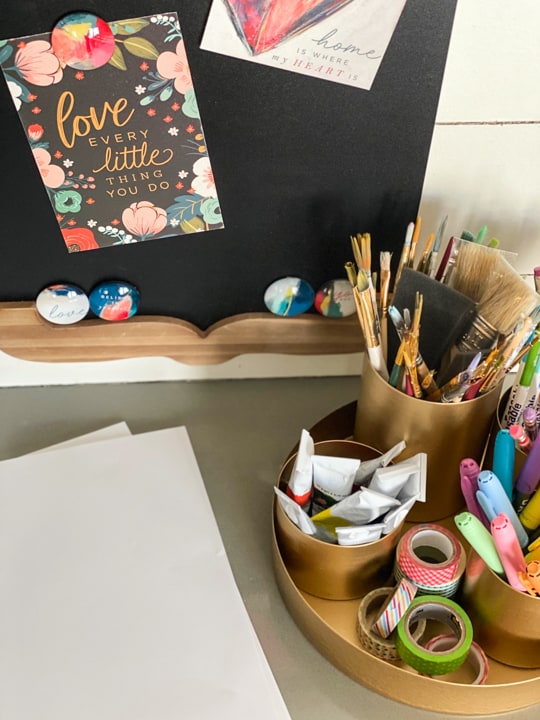 The gold tray and cups are another favorite of mine from the box. The main reason… they are so versatile. I also love a touch of gold and brass in our home. This tray set gives me ample possibilities to do that because I can use it together as one unit or break it up into the five pieces it is. Gabrielle loved the idea of using it for some of her art supplies, but I loved the idea of adding some faux plants to the cups. The plants are going to win this time. My faux plants are in pots that make the gold cups look like there is a ring of cement on the top. #happyaccident
I will be using the tray set all year round. Can you picture how beautiful it will be in the fall and at Christmas?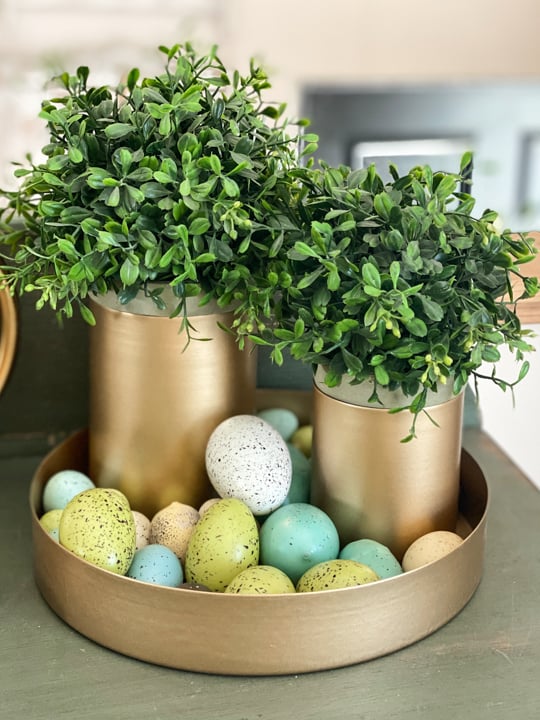 You can never go wrong with a lantern. Again, it is a decor piece that has endless possibilities.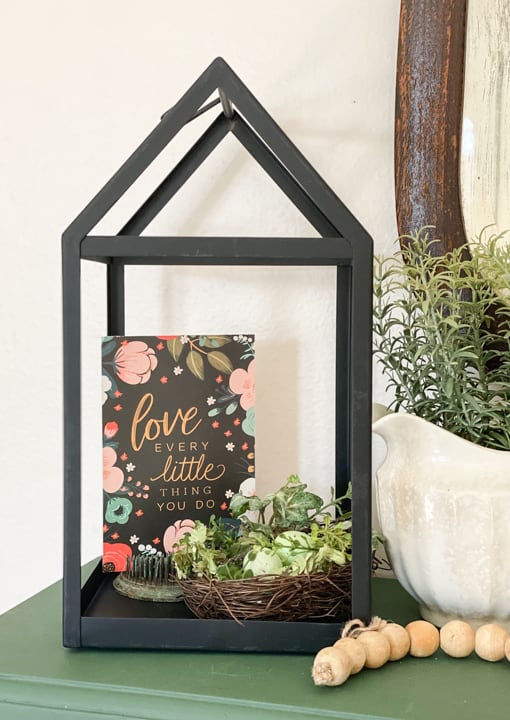 The lantern that came in the spring Decocrated box is the perfect size for spring decor. You can add it to a mantel, a shelf or on a table and still have enough room to decorate around it. I know a lot of people like to put candles inside lanterns, but I think they are so fun when they are filled with other decor items. For spring, I put a nest with eggs inside and added the beautiful card that came in the Decocrated box behind it. It is something unexpected that welcomes spring with open arms.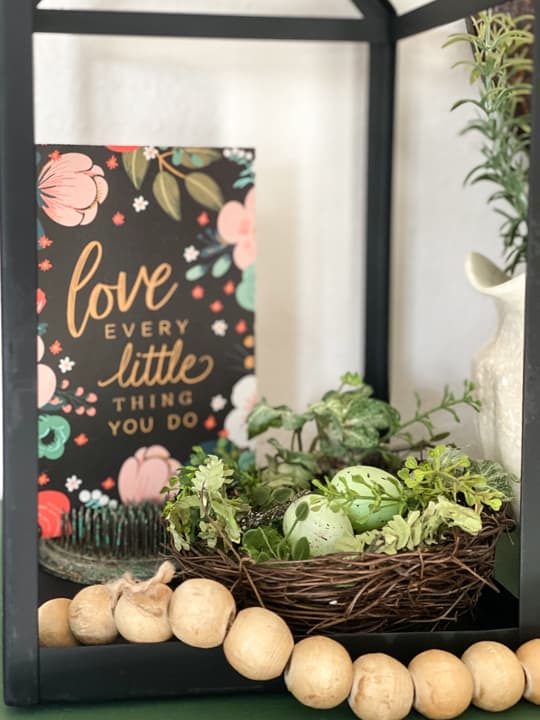 This was another fun box to open from Decocrated. My favorite thing about this box is that everything inside can be used all year round. I feel like I am getting more bang for my buck that way. If you would love to have a box of decor show up at your door four times a year when you want to change-up your decor for the new season, the Decocrated subscription box for decorators is for you. You can sign up to get your first box HERE and make sure to use the code "MYCREATIVEDAYS10″ at checkout to save $10!
This is a great subscription box to give as a gift as well. If you know someone who struggles with decorating or who loves to decorate, but doesn't have time to shop, THIS IS THE GIFT YOU NEED TO GET THEM. It is the gift that keeps on giving, all year round.
PIN THIS POST!


If you liked this spring subscription box for decorators post, you will also love these spring ideas:
DIY Spring Decorations For The Family Room