My grandparents were married back in 1946. My grandmother was from England and after the wedding, was sent a gift from back home. This handmade Christmas tree garland is made out of long, glass beads, silver beads, balls of newspaper wrapped in aluminum foil and string. I remember this garland on my grandparent's Christmas tree every year and was so grateful when my mom gave it to me after they passed. I am always amazed each year when I get the garland out. I can't believe it has made it all these years! Sure, some of the aluminum foil has come off the newspaper, but mostly, it is all still intact. (I would love to read what news was being reported in the England newspaper back in 1946, but I will never open the paper to find out.)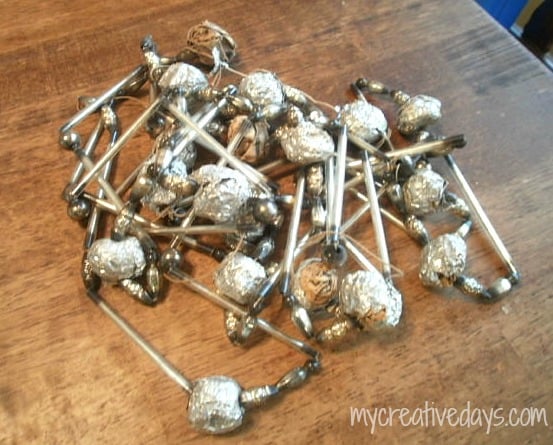 When I got the garland out this year, I was inspired to make my own version.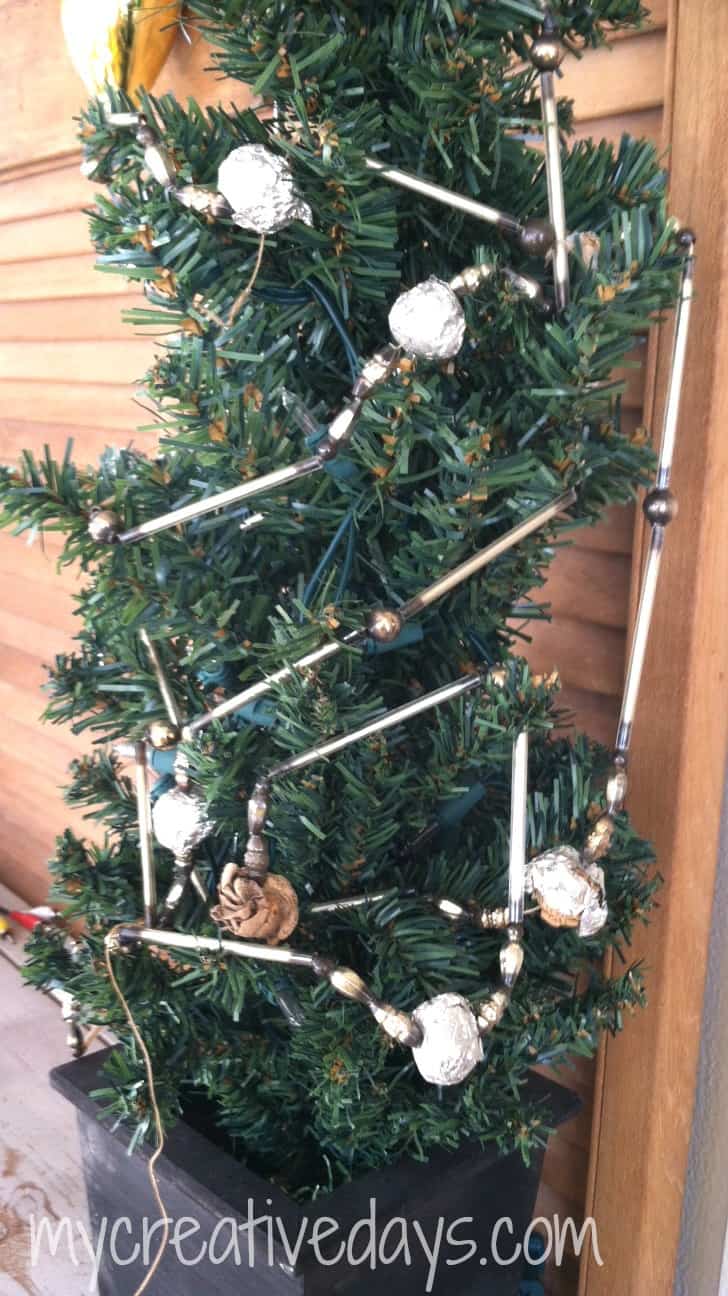 I used paper straws (found in the $1 bin at Target), aluminum foil, wood beads and bakers twine.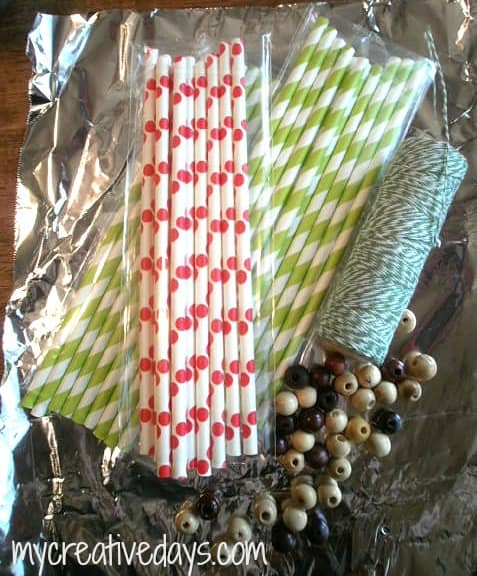 To make my garland, I cut the straws in 2″ and 3″ pieces and rolled pieces of the aluminum foil into small balls.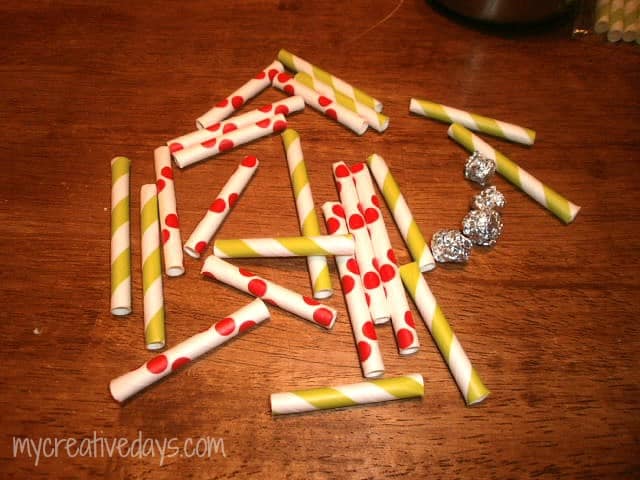 I used a big needle to thread everything on the bakers twine.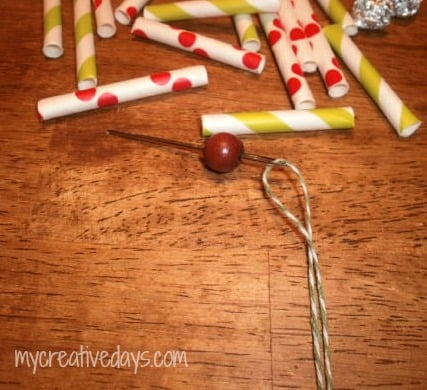 The garland came together very easily. I love the colors of the straws and the "sparkle" of the aluminum foil.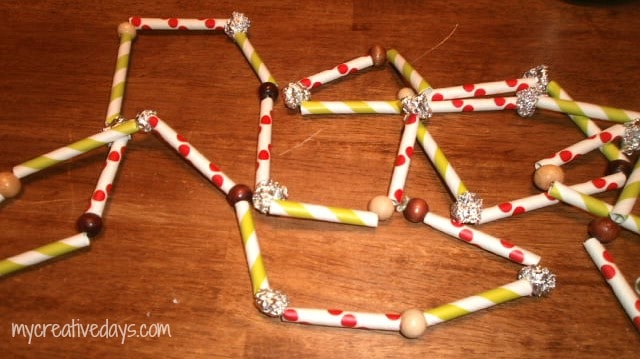 I made a few of them and put them around the house.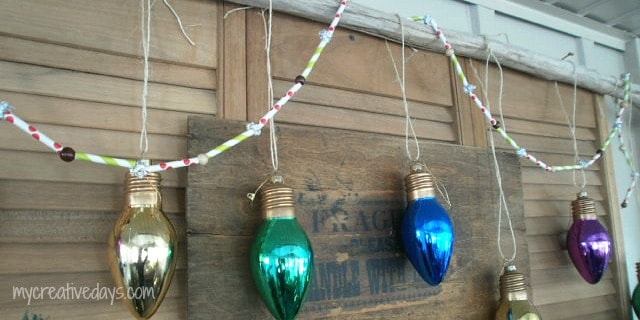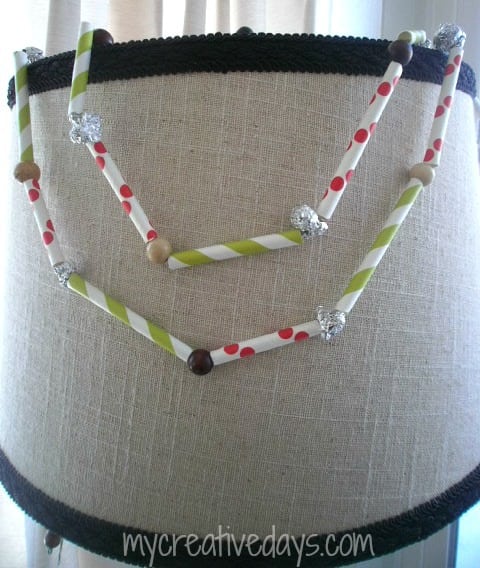 My garlands are not as fabulous at my grandparent's garland, nor will they last as long, but I am grateful for the inspiration and the Christmas memories the 1946 wedding gift gives me every time I get it out.