What do you do with a bunch of BIG embroidery hoops around Christmas time? Repurpose them into BIG ornaments to hang from your ceiling, of course.

This project was easy, not time-consuming and only took four supplies (love those kinds of projects). You will need different sized embroidery hoops (it takes two sets of the same size hoops to make one ornament), hot glue, spray paint and fishing string (or ribbon, twine, etc).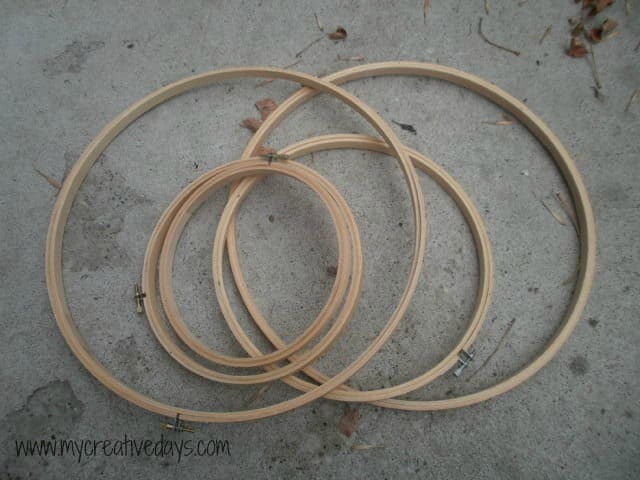 Unscrew the hoops from each other. Put the inside piece inside the outer piece so they are perpendicular to one another. Tighten the screw and hot glue at the top and bottom where they meet.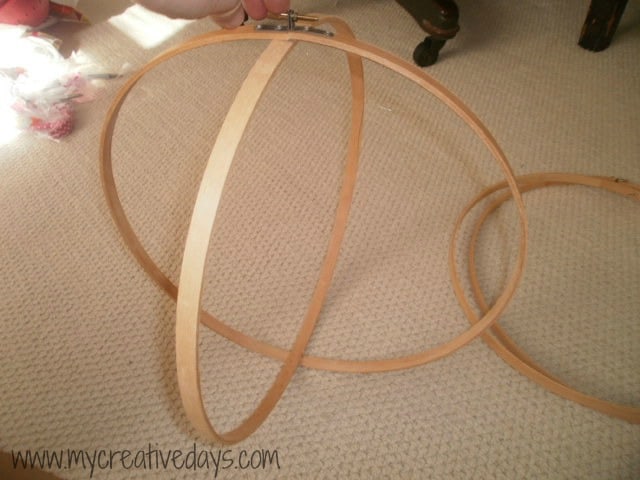 Now, take the other set of hoops (same size as the first two) and set the inside piece inside the two you have just hot glued. You want to place it so it starts forming a round ornament shape (see picture below). Hot glue it in place. Then, take the outer piece from that set to the outside of the entire piece and set it so it completes the round ornament shape. Tighten the screw. Hot glue in place.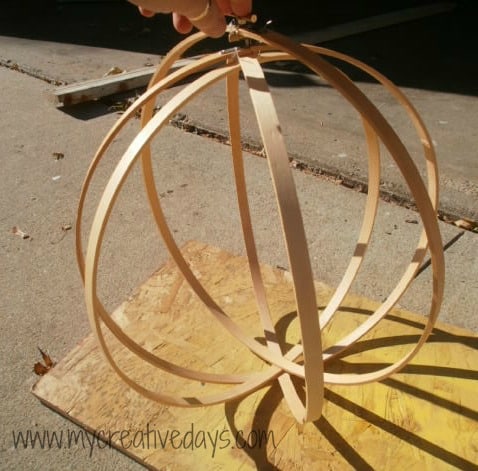 After the glue has dried, spray paint them some fun colors.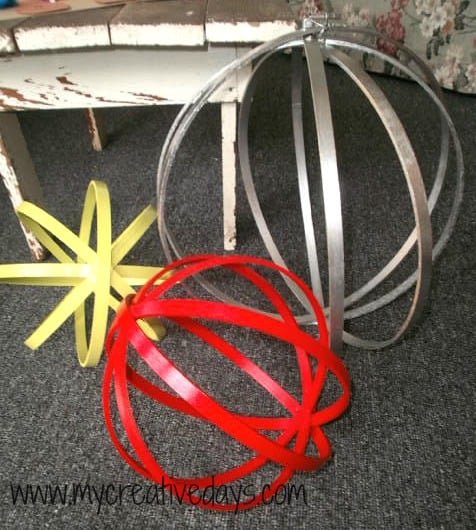 I used fishing string to hang them at different heights from the ceiling fan in our entryway. I think bright-colored ribbon would be great to hang them with too. In fact, I see some ribbon added to our ornaments in the near future.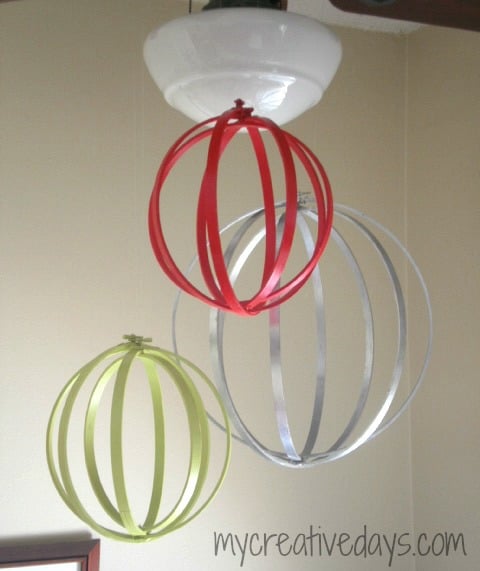 I think these embroidery hoop ornaments add some "fun" to our Christmas decorating. The kids think it is pretty cool to have BIG ornaments hanging at our front door.